13 Best US Spring Break Vacation Ideas
Do you need some Spring Break Ideas? You are in the right spot!  We are going to explore all the best Spring Break ideas for families.
I am excited to share with you all the fun places that make perfect Spring Break destinations. 
Let's explore some great options that will help you make your decision.
If you want to save this information for later be sure to pin this to Pinterest.
This post may contain affiliate links (including Amazon Links) that will give me a commission at no additional charge to you.
Spring Break North Carolina Style
A perfect Spring Break idea for families in North Carolina. Does a road trip sound fun?   Western North Carolina has amazing mountains. This makes it a perfect Spring Break destination for families. 
Things to Do 
It may still be a little too cold for whitewater rafting but zip-lining is a great option.  Or if you want to drive a little farther to Dollywood that is another great option.
Hiking Trails
There are over thousands of miles of hiking trails with beautiful scenic overlooks. You may even find waterfalls to explore.  The famous Application Trial is also in this area.  You can even rent e-bikes and explore the area.
Spring Break Missouri Style
Another Spring Break idea for families is St. Louis. There are some amazing activities throughout the city!  The Gateway Arch National Park is probably the most famous and iconic place in St. Louis, Missouri.
Museums
There are also a lot of fun things to do with kids in St. Louis.  Did you know the science museum is free! It is so much fun! The Magic House Children's Museum is another fun and free option. Let's Roam Scavenger Hunt is a new way to see everything a city has to offer in a fun way.
It is always fun to explore a new city!
Contributed by:
Aliciasdomain.com
Spring Break California Style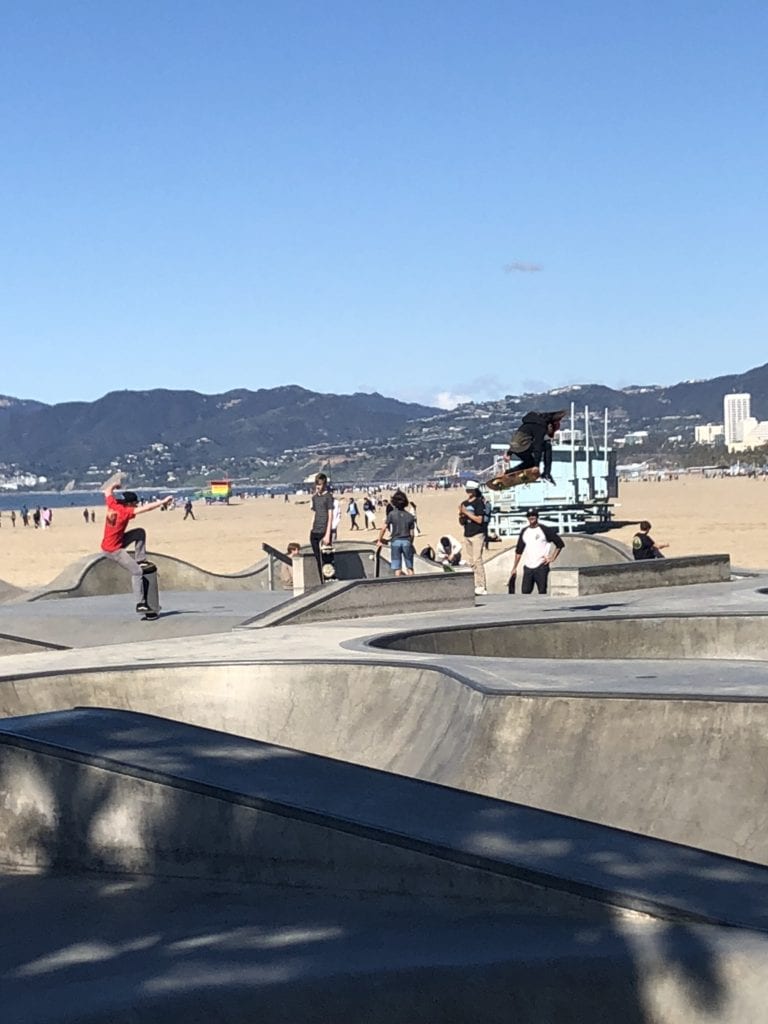 Want to go to a beach for Spring Break? Venice Beach, California is the perfect Spring Break destination for families.  It is a great choice.  Venice Beach is located in Los Angeles.
Venice Beach is known for its edgy and free-spirited boardwalk and beautiful stretch of beach that extends to Santa Monica Pier.  There are lots of things to do in Venice Beach.  The graffiti wall is quite impressive.  You can also watch skateboarders do some amazing tricks.
Hop on Hop off Bus Tour
Los Angeles and Venice Beach make for a fun Spring Break getaway! If you love Hop on Hop off Bus Tours as I do, the bus actually stops at Venice Beach!
Contributed by:
Puttingapinit.com
Catalina Island (Near Los Angeles)
The city of Avalon, also known as Catalina Island is a great destination for spring break as the weather in Southern California is fabulous during March and April.
Simply take a 1-hour cruise from Long Beach or Newport Beach near LA, and you'll be able to have a vacation like in French coastal cities, even Monaco! The shorelines and beaches on Catalina Island are beautiful, perfect for ocean-view dining if you are a seafood lover like me! Taking a scenic tour of Catalina Island is a must! 
Things to Do on Catalina Island
Coffee shops and ice cream shops are my vacation treats. There are high-end dining as well as local restaurants of your choice (I'm totally a foodie:)  You can even take a food tour of Catalina Island.
Catalina Island also has great shopping!  The boutique shops are super cute and stylish (go girls!!). They sell clothes, jewelry, and souvenirs if you want to bring gifts to your family and friends!
If you're into nature and fitness, Avalon also offers hiking tours, private cruises,  Ziplines, and beach sports.
Catalina is a perfect Spring Break destination for families!
Contributed By:
Spring Break Cruise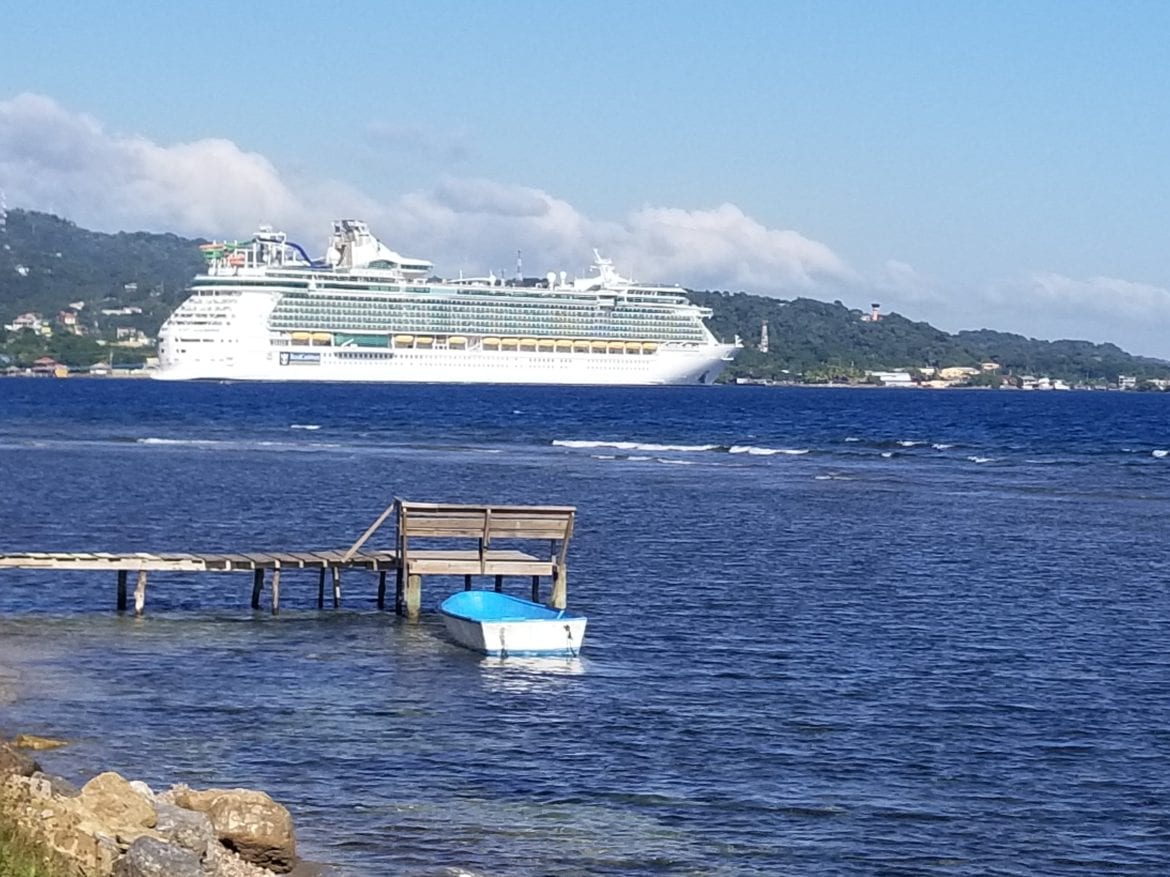 One of the best Spring Break ideas for families is a cruise.  You might be able to get a last-minute rate on a Disney Cruise or a great deal on Royal Caribbean Cruise right now.  Many of the other cruise lines offer these kind of rates as well.  There are lots of different cruise lines to choose from so the sky's the limit.
Pick the Right Cruise Line
I think it is always good to compare cruise lines to see which is a better fit for your family.  A Spring Break cruise is an option to consider especially if you already live near a cruise port.
Contributed By:
TravelMavenmama.com
Spring Break Florida Style 
Florida is a top Spring Break destination for families!  Disney World and Universal in Orlando are popular locations all year long but especially during Spring Break.
If you want to Plan a Harry Potter Vacation or just check out Universal Orlando, your family will love it. 
The beaches are amazing in Florida especially Vero Beach.  Spring breakers travel from all over to spend time in the wonderful sun.
Scuba Dive in Florida
Have you ever thought about scuba diving in the Florida Keys?  There are a lot of great companies that can take you out on the ocean to explore the deep ocean floor.
Florida is the perfect Spring Break destination for families!
Contributed By:
Venice Beach Florida
Do warm weather, beautiful beaches, and relaxation mixed with some fun outdoor activities sound like the Spring Break you need?
Venice, Florida may be the perfect spot for your next vacation. Located on the gulf coast centrally located between Tampa and Fort Myers, Venice is the perfect location for your home base. It is far enough away from the big city yet close enough for the action.
Great Beaches
While here you can visit beautiful Siesta Key Beach in nearby Sarasota with its white sand that appears to go on for miles. Or, you can visit Venice Beach and spend your time searching for shark's teeth. To add some adventure to your vacation drive down to Stump Pass Beach State Park in Englewood, FL to go on a kayak or stand-up paddleboarding tour.
Hiking Trails
If hiking is more your thing, just a short drive north of Venice is Oscar Scherer State Park offering many hiking trails for you to explore. You can also stay in town and walk the 9.3-mile trail through Venetian Waterway Park to see the canals and waterways that inspired the Italian city name, Venice.
Restaurants in Venice Florida
Feeling hungry? A short drive up to Sarasota takes you to the famous Yoder's Restaurant and Amish Village. Their Amish Potato Cakes topped with their Baked Hot Apples is to die for! Maybe you are in the mood for Mexican? Mi Pueblo right in Venice is sure to satisfy your appetite.
With many lodging options available and its central location, Venice, Florida should be on the top of your next Spring Break list!
Contributed By:
Spring Break Utah Style
A Spring Break ski trip is a fun alternative to the beach vacation.  Spring skiing is so nice. The temperatures are warmer yet the snow is still perfect.  It is a perfect Spring Break idea for families.
There are lots of great skiing locations such as Colorado, New Mexico, Vermont, but I prefer a Salt Lake City Utah ski trip.  
Ski Utah
Salt Lake City has 9 ski resorts within an hour of the airport. It really is the most convenient location to ski as you do not have to drive very far outside of the city to hit the slopes.
There are plenty of ski resorts for beginners.
I highly recommend a Spring Break ski trip to Salt Lake City, Utah!
Contributed By:
Moab Utah
Did you know there is more than just skiing for your Utah Spring Break?
You can plan a trip to Moab and Arches National Park.  This area of Utah is amazing places for adventurers to visit over Spring Break. There are hikes for every ability level, sand dunes to play in, world-class mountain biking to experience, and the Colorado River to play in if it gets hot.
Our family has been exploring this area for the past 8 years, and I've compiled a list of highlights and a rundown on what to make sure you pack to get the most out of your trip.
Hiking Trails
Hikes from Arches National Park that are featured are Delicate Arch Trail, Landscape Arch Trail, Double O Arch Trail, Fiery Furnace, North and South Windows, and Turret Arch Loop. Areas to visit in Moab are Mill Creek Trail, Colorado River, Mountain Biking, Moab's Sand Hill, Rotary Park, and Fisher Towers.
A Utah Spring Break is exactly what you are looking for!
Contributed By:
Followingourownpath.com
Spring Break Texas Style
Austin, Texas has become one of the premier Spring Break destinations in recent years, due to its balmy March weather, fun nightlife, and outdoor activities.
Night Life In Austin
Downtown Austin is the epicenter of nightlife. There is a seemingly infinite supply of clubs, dance halls, and live music venues. The college crowd in particular will love the insanity on Sixth Street. AKA "Dirty Sixth" or "The Zoo," an eight-block stretch of this downtown thoroughfare is barricaded off every Friday and Saturday night, allowing crowds of people to chill in the middle of the street.  Pedicabs blasting music and pub crawlers round out the all-out fun atmosphere.
Things to Do In Austin
Lady Bird Lake (formerly Town Lake) passes right through Downtown Austin and provides a number of cruise opportunities day and night.
Barton Springs Pool is a perennial hangout spot for locals and visitors alike, and the spring-fed water stays a nice 68 degrees year-round.
Spend A Day On The Lake
If you want a fun day out on the water with your friends, you've got to head out west of the city to Lake Travis. You can rent jet skis and party boats to tool around this scenic lake, the Hill Country providing gorgeous backdrops to your memories. After a fun day of boating in the sun, grab food and drinks at The
Oasis, known for its unparalleled sunset views over the hills.
As you can see there are so many things to do in Austin that will make your Spring Break epic!
Contributed By: onebagnomad.net
Spring Break Arkansas Style
Eureka Springs, Arkansas, is a great place to explore any time of year, but it's certainly a great place to visit during Spring Break.
The temperatures are mild, and there are many events and festivals in the spring. Bring your family to Turpentine Creek to see the rescued big cats, or just take your time shopping and dining in downtown Eureka Springs.
Lodging
Consider staying at the historic Crescent or Basin Hotels; maybe even take a ghost tour. Even the wealthy Victorians traveled to Eureka Springs for the healing and relaxing spas.
Ozarks
If nature is more your calling, the scenery of the Ozarks is breathtaking. You can even go underground for a cave tour. There truly is something for everyone!
Contributed By:
Spring Break South Carolina Style 
Chosen as America's favorite island for the fourth year in a row by Travel & Leisure Magazine, it's no surprise that we would choose Hilton Head as the perfect Spring Break destination for families.
Hilton Head is full of family-friendly activities that will help create lifelong memories for you and your children.  Whether you enjoy riding your bike on the beach or climbing 144 stairs to the top of the Harbour Town Lighthouse, you are sure to find plenty of family-friendly things to do in Hilton Head.
Biking in Hilton Head
With over 60 miles of bike pathways, you can put your keys away for the week and take in the beauty of the island by bicycle. There are also plenty of free family-friendly activities to participate in as well.  You can watch a show by the famous children's performer, Greg Russell, or play the day away on the beach.
A Hilton Head family vacation is the perfect Spring Break destination.
Contributed By:
Spring Break Hawaii Style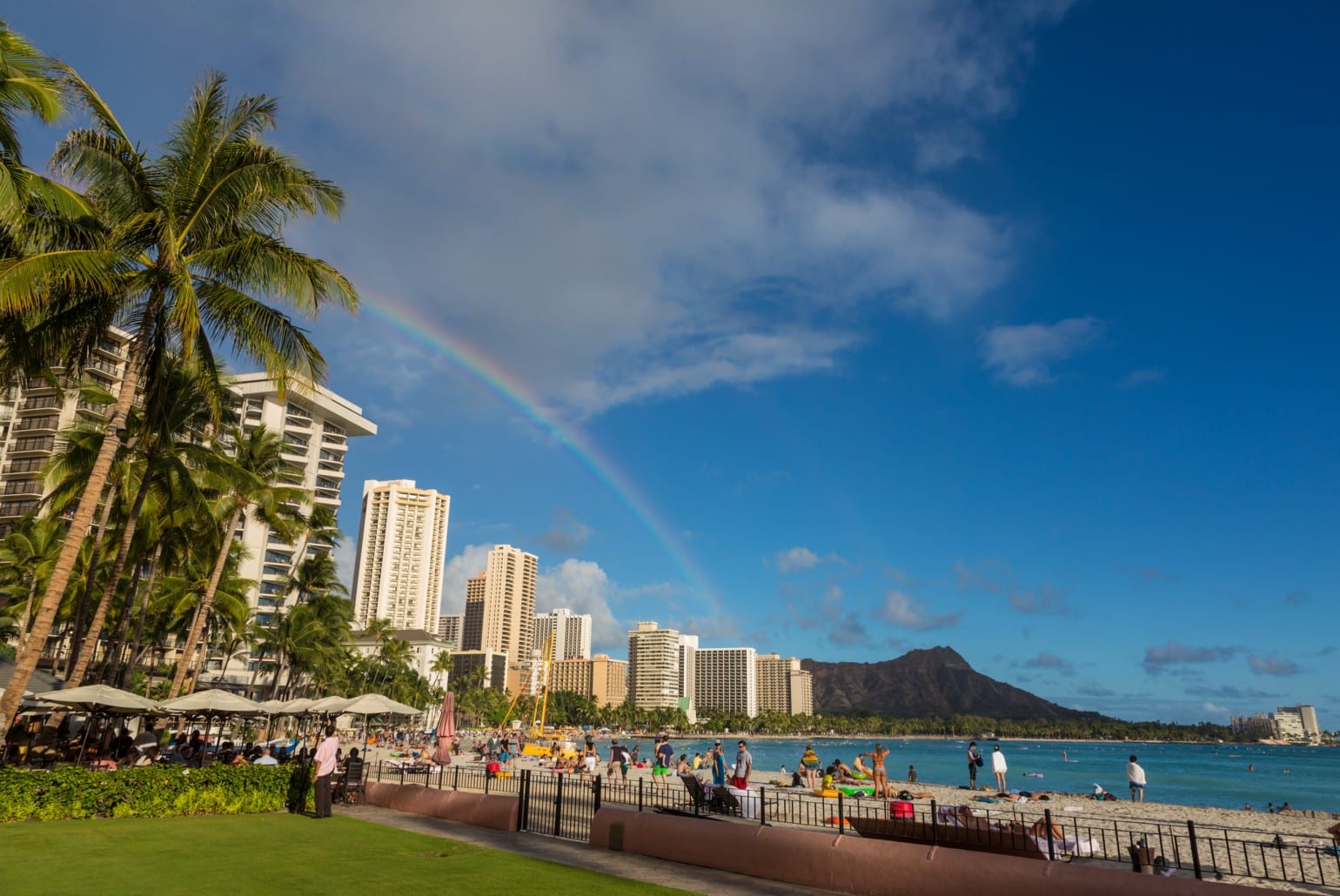 When you ask families where they are heading for Spring Break, chances are they will say Hawaii!
 With incredible beaches, epic hiking, historic sites, snorkeling, shopping, and more, there are so many things to do in Hawaii! Some of the top attractions on Oahu include the Polynesian Cultural Center, Pearl Harbor, Iolani Palace, Kualoa Ranch, and Dole Plantation.
Explore All of the Hawaiian Islands
Waikiki Beach is also one of the most popular places in Hawaii. You can also climb through lava tubes at Hawaii Volcanoes National Park on the Big Island or go tubing down a sugar cane canal on Kauai. And the Road to Hana on Maui is full of stunning waterfalls.
Explore The Hawaiian Culture
 While you are on the islands, be sure to try some authentic Hawaiian-style poke and shave ice. And be mesmerized by Polynesian dancing at a luau. Whether you stay in a luxury resort or rent a condo, you can visit Hawaii on any budget.
 Hawaii is the perfect Spring Break destination for families, adventure seekers, and beach lovers.
 Contributed By:
Spring Break Staycation
Spring Break is getting closer and maybe traveling to a far-off destination does not fit in your budget or the timing just isn't right.  Maybe scared of the Coronavirus?
Planning a Spring Break Staycation is a great option!  Take a look at all the amazing things there are in the city where you live. Try a new restaurant, go see a sporting event, take a hike, go on a scavenger hunt, or explore all the local museums in town.
You can make the most of your Spring Break by finding things that are Close to Home and having fun with them!
Contributed By:
Top Spring Break Destinations
Honestly, Spring Break is a great time to take a vacation.  Hopefully, all of these great places will inspire you to travel or even just enjoy the city you live in!
We have had lots of great options so far mostly located in the United States. If you are looking for more Spring Break Destinations that are a little more exotic or something specific to a Spring Break for College students these links will lead you in the right direction.
Contributed By:
Have a Wonderful Spring Break!
Where are you going to go for Spring Break?
Make sure to comment down below and tell us all about it!  As for me, we are going to have a staycation this year in Salt Lake City.  Maybe we will do a little spring skiing!
Facebook Community
If you need advice about your upcoming trip join our travel community on Facebook. This group is full of amazing people that will answer any questions you might have.  Join us and we can help! Also, I try to post special deals that companies send me.