First Time to Disney World – The Best Disney World Tips for First Timers!
Are you about to plan your first time to Disney World?  Don't know where to start?  Probably not, and that is totally okay.  In this post, we will break down the things to know before going to Disney World including the Disney basics which will help you plan your vacation.  This is a Disney World for first-timers guide! 
Planning a Disney World trip is a lot of work!  It isn't a trip you want to wait until the last minute and wing.  Some people plan their trips a year in advance.  This might sound crazy if this is your first time to Disney World. However, if you want to stay at a specific place or want a hard to get reservation, it is sometimes necessary to plan that far ahead.
The best piece of advice as you plan your first time to Disney World is don't feel overwhelmed.  We will get you on the right track to have an amazing 1st-time Disney World vacation.  
We all have different preferences and budgets.  This post will hopefully give you an overview and lead you in the right direction. 
One thing is for certain, Disney is expensive and you want this trip to be magical! So let's learn some Disney World tips and tricks for your first trip to Disney World! 
If you want to save this information for later be sure to pin this to Pinterest for later.
This post may contain affiliate links that will give me a commission at no additional charge to you. 
1. Choosing a Date for your First Time to Disney World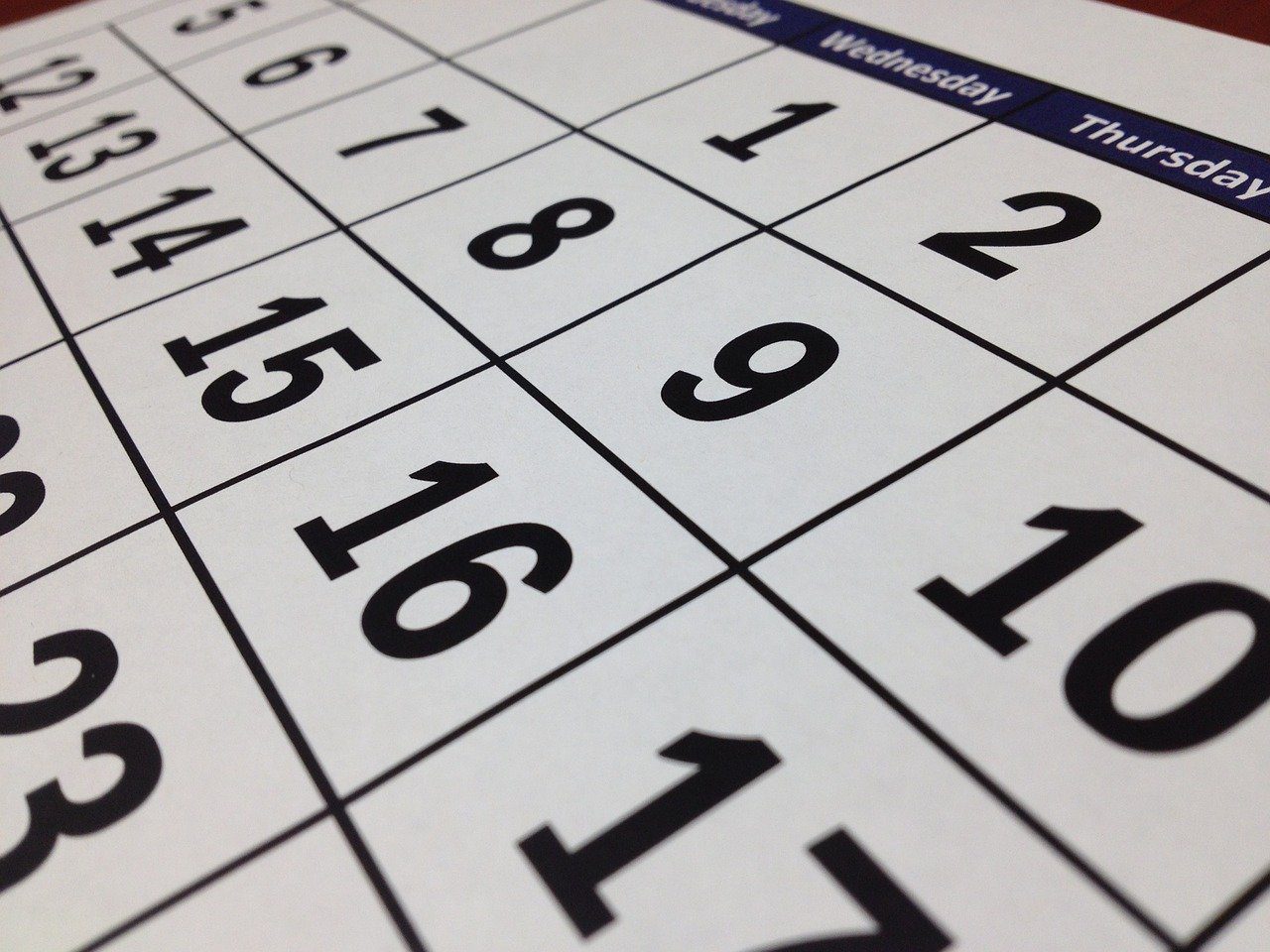 Choosing the dates that work for you is your first step.   It is actually one of the most important parts of the planning process.  If you are flexible you can pick a date range and look for good deals on airline tickets or be open if Disney runs a promotion. 
Hot Tips for Choosing a Date for your First Time to Disney
I have a few first-time tips and tricks for Disney World that will help you pick the perfect date. Some of the major concerns will be holidays and ultimately crowd levels.  
1. Holidays
Holidays are typically busier, but that doesn't mean you shouldn't go.  During Halloween and Christmas Disney offers amazing special event parties that have limited park capacity entrance.  This makes going during these holiday parties worth it.  (Plus, they are really fun!)  
We have been during both Christmas and Halloween and with a little planning, you will still have an amazing time.  Thanksgiving and Easter are other holidays where the park is extremely busy. Don't forget the smaller holidays like President's Day and MLK day.  Anytime kids are out of school Disney is busy! 
2. Crowd Levels 
If you are looking for lower crowds the best months to go to Disney are September, early November, and early December.  There are a few times during February when crowd levels are lower.  I would look at the crowd calendar before I choose my dates. 
Once you pick your date you can start looking for good deals on flights. 
3. Booking Your Flight to Orlando
One of the most important parts of planning a Disney World trip is booking flights. The price of flights could make a huge difference on the time of year you choose to fly.  During the Thanksgiving and Christmas holiday season flights will be very expensive. 
MCO – Orlando International Airport 
Most people unless you live near Disney World will need to fly into Orlando, Florida.  Orlando has an international airport with many direct flights.  It is a large airport.
The airport itself gets you excited about your Disney Trip.  There are Disney images and stores located in the main part of the airport.
If this is your first time to Disney World, one thing to note is that the Orlando Airport has a Hyatt located inside the airport.  This is so nice if your flight gets in late or you have to fly out early in the morning.  
2. Getting To Disney World - Transportation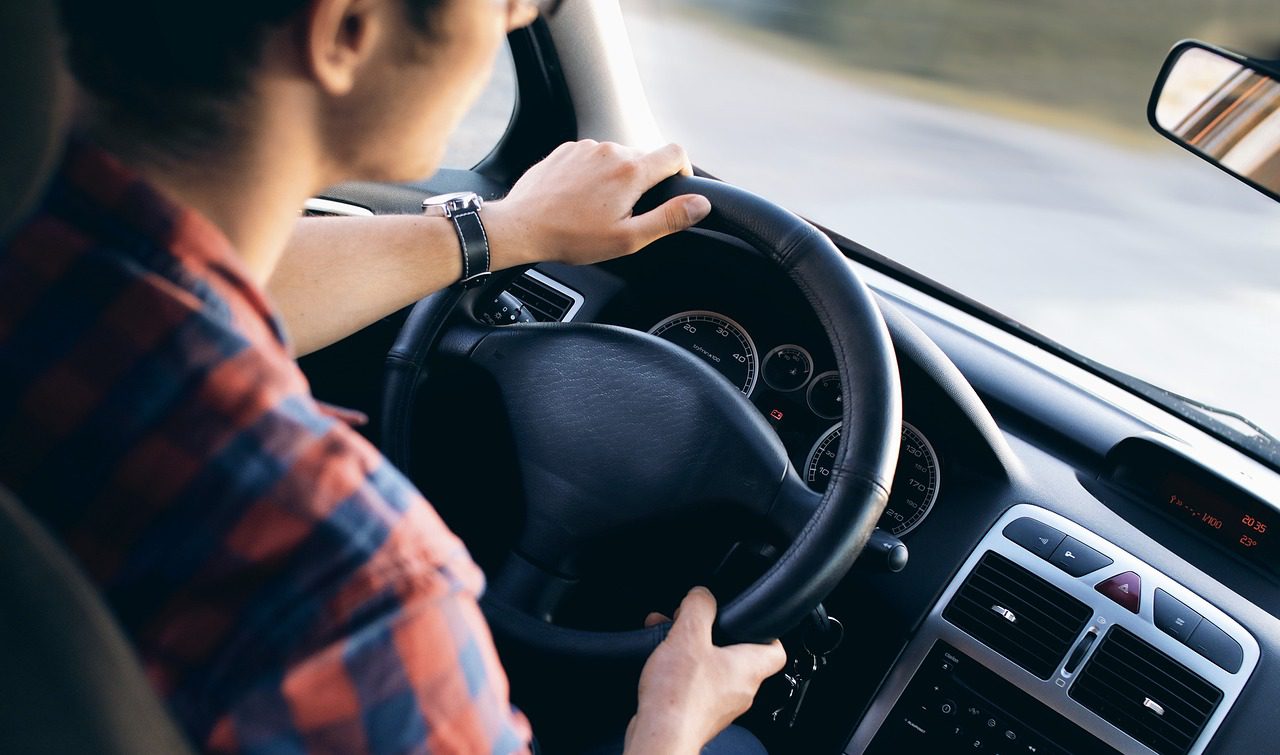 There used to be a wonderful thing called the Disney Magical Express.  It was a free bus service from the airport directly to your Disney World Resort hotel. Sadly, it is gone. (But maybe one day they will bring it back.).  So I wouldn't count on Disney giving you a ride to the park.  
You basically have three choices.  You can rent a car, take a third-party shuttle, or take an Uber. 
Car Rental 
Orlando has many car rental companies. Beware!  Many of these smaller lesser-known companies require more than what you typically need to rent a car. The prices are typically extremely low to lure you in and then when you show up they add on hidden fees and require documentation to rent the car.   I have heard horror stories! They also close very early. 
I recommend booking your car rental through a well-known company even if it is a little more pricey.  Plus, the well-known companies are conveniently located right near baggage claim. 
Driving in Orlando is easy! However, be prepared for toll roads.  We have avoided tolls and it does take so much longer to get from place to place.   
Bus Shuttle
There are many third-party shuttle companies that will transport you to the park.  It really depends on your travel party size to determine if this makes sense for you because it is usually a cost per person. 
Uber  
If you plan on going to Disney World, staying on-site, and not leaving the resort an Uber is a great idea.  It is a little more private than a shuttle bus.  I like Uber because you can book everything from your app.
First Time to Disney - Getting In Late
One thing we have experienced at the Orlando Airport is everything closes early, sometimes before midnight. This Includes some car rental companies. 
Luckily, one thing I love about the Orlando Airport is that there is a Hyatt inside the airport.  We have stayed there on many occasions.  It is very nice and convenient. Especially if your plane gets in late. If I would have known this existed when I was a Disney World first-timer it would have been so helpful. 
Getting to Disney World Logistics
It takes about 20 minutes (with tolls) or 35 minutes (without) to get to Disney World Resort. 
Now, I need to explain something to you if this is your first time at Disney World.  Disney World is massive.  You can drive 15 minutes and still be on the Disney World property.  This is an important fact as we take the next step in booking accommodations. 
3. Booking Your First Time to Disney Trip - Vacation Packages
Now that you have a date, you booked your flight, and car rental, it is time to start planning your first time to Disney World experience! Let's go over some of the Disney basics and some things to know before going to Disney World.  
How Big is Disney World?
Disney World has four parks and two water parks.
Animal Kingdom

Magic Kingdom

Epcot

Hollywood Studios

Blizard Beach (water park)
You can drive for 15 minutes and still be on Disney's property! 
What is a Disney World Vacation Package? 
Let's start at the beginning.  Disney offers vacation packages.  These packages include accommodations at one of their resorts, tickets, a dining plan, and a photography package.  Staying at a Disney resort also includes transportation to the park and early entrance to the parks.
Do I Have to Book a Disney World Vacation Package? 
No, you can book tickets and a hotel separately.  You can not book a dining plan outside of a vacation package.  
Are Disney Vacation Package Worth it?

 
In the past, I would have said totally if you can find a good promotion. The sheer convenience of having a hotel on-site and being able to access the parks with transportation at your fingertips was well worth the extra money to stay on-site. 
Dining Plan
Disney World has a dining plan. The dining plan option is wonderful if you want to have character dining experiences and allows you to have pre-paid all your food costs ahead of time.  
We loved having the dining plan.  The food at Disney is fabulous (Especially at Epcot!) There are a few different options to choose from.  The only way to get the dining plan is to stay at a Disney World Resort. (Currently, the dining plan is unavailable but hopefully will return soon)
Perks for Vacation Plans
In the past, there have been many perks to staying at a Disney World Resort. However, because of Covid things are different.  The extra perks such as early/late admission hours, checking your luggage for your flight home at the hotel, picking out fast passes (which are gone now), and the magical express are gone or limited.
Some will come back but in the meantime, the perks are gone and the prices are still really high. Hopefully, things will get back to normal because I absolutely love staying on-site.  
Like I said Disney World property is huge and staying at one of the 25 resorts takes the work out of your vacation.  You do not have to worry about driving, you can easily access your hotel room during the day if you need a nap, and all the accommodations are nice and well kept. 
My Recommendation
Right now, Disney vacation packages are not operating at 100%.  I would suggest booking a Disney World Resort through David's Vacation Club.  This service will save you a lot of money.  You will be able to stay in the nicest resorts at a fraction of the cost.  
We recently booked through David's Vacation Club for our Disney Aulani Resort reservation and saved over $1000 for 1 night compared to what was listed on the website!   (P.S. you can still get all the perks as if you booked a vacation package when the perks return that is.) 
What Type of Hotels Does Disney Offer?
Disney has over 25 resorts! It is important to know on your first time to Disney how these hotels are categorized. Disney has luxury hotels down to value hotels.  There is something for every budget.
Deluxe Villas

Deluxe

Moderate

Value
4. First Time to Disney World - Accommodation Options
Yes, Disney World Resorts are amazing. However, there are a few hotels located very close to Disney World.  Marriott actually has a location right on-site near Hollywood Studios and Epcot.  The Swan and Dolphin Hotel is significantly lower in price and offers pretty much the same benefits as the Disney resorts.  
We have also stayed at the TownePlace Suites and Springhill Suites near Animal Kingdom.  They were about a mile away which wasn't a bad drive.  This hotel does not offer the same perks as the Swan and Dolphin. There are also hotels located near Disney Springs.  
Don't Make My Mistake
On our first trip to Disney World, we made a mistake and booked a hotel in Kissimmee.  It was a good 20-minute drive to get to Disney World.  This is not convenient if you have little kids that need naps or need to rest during the day.  
Deciding Where to Stay
There are so many options for accommodation at Disney World and near Disney World. You can spend some time researching the best resorts and what interests you.  My best Disney World tips and tricks advice is the closer the better.  The option to rest is a game-changer for hot and tired kids!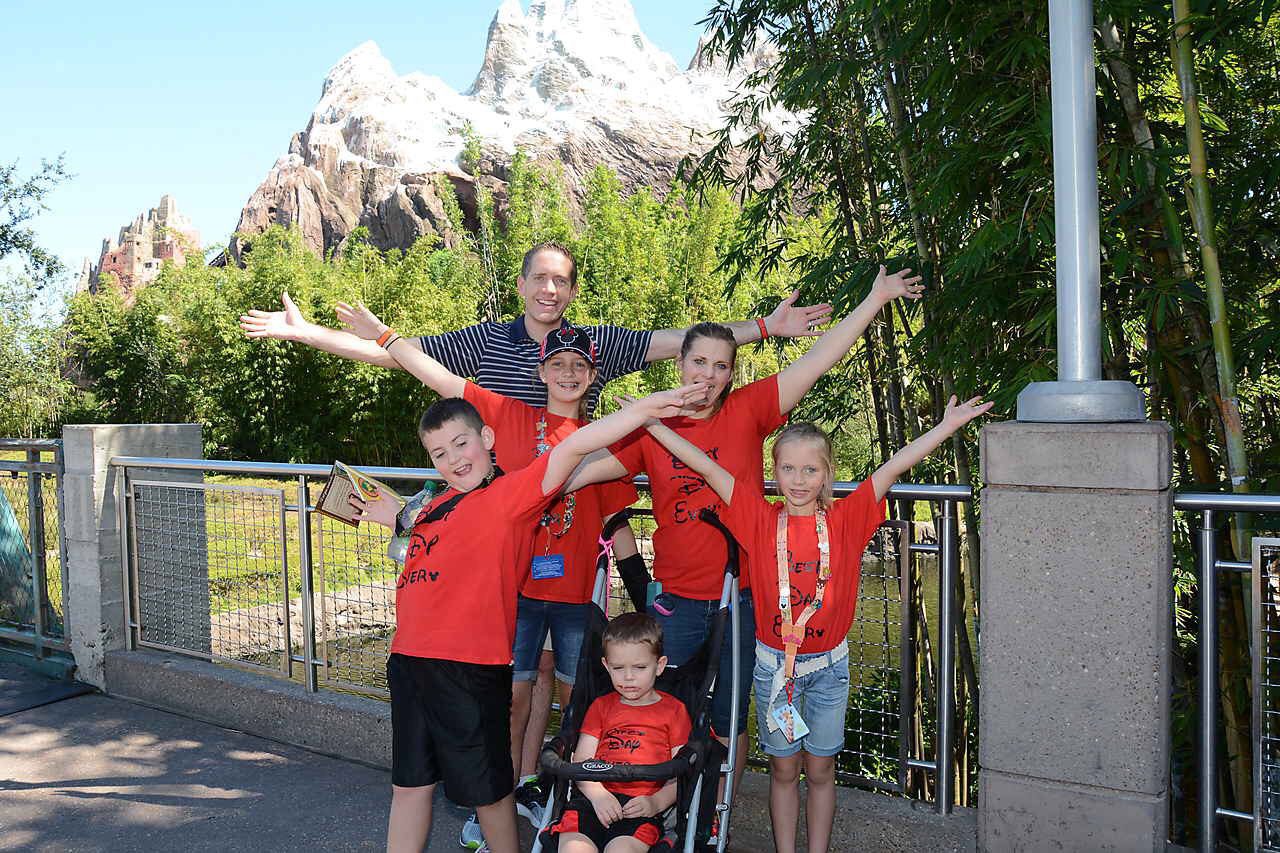 Disney World tickets are not cheap in fact they keep getting more and more expensive every year. 
The Longer You Play the More You Save
But there is one good thing: the longer you stay, the cheaper and cheaper the tickets become per day.  So buying a 3-day ticket is still pricey but on day 5 you can go to Disney for $20 a day. 
Get Away Today 
If we are doing a vacation package we will just book everything with Disney directly or with a trusted Disney planner like Getawaytoday.  If we want to buy tickets separately we have found that Sam's Club actually saved us a lot of money.  
Davids Vacation Rentals

If you want to book a luxury resort consider using David's Vacation Rentals.  This is a company that works with Disney Vacation Club members.   They can use DVC points to book your hotel for a fraction of the price. 
Should I Get a Park-Hopper Ticket?
This is a great question for a Disney first-timer.  A park hopper ticket allows you to jump from park to park.  You can start a Magic Kingdom and then "hop" over to Hollywood Studios, Epcot, or Animal Kingdom.  My answer would be no if you are on a budget. My answer would be yes if you are not. Park-hopper tickets are more expensive.  As of right now you cannot hop until 1:00 pm.  
My Experience with Park-Hopper Tickets
There are enough rides and entertainment in each park to keep you entertained the entire day.  I like having the option to hit the park with early morning hours and then hop to another park. 
A first-time Disney World tips and tricks piece of advice is that the park with early hours is usually more crowded the entire day. It is nice to go to that park in the morning and then hop to another park as it gets crowded.  
Another reason I like having a park hopper is that Epcot has the best food out of all the parks.  I prefer to hop over and eat dinner there every night of our vacation. 
Should I Get Genie + 
Genie + is the new fast pass. (expect it cost extra money)  It allows you to go on every ride 1 time through a lightning lane (skip the line).  There are a few rides not included that cost an additional amount.  
I tested the Genie + out and I will say 100 % that it is worth getting!  We did one day without it and the next day with it.  It made all the difference.  The first day we were tired from standing in long lines.  We didn't get to ride all the rides.  The second day we rode all the rides and the ones we loved 2 times. Our bodies didn't hurt like the previous day.   
I would recommend getting it. 
How Long Should I Stay at Disney World
One big question you might have as a Disney first-timer is "How long should you spend at Disney World?" In my opinion, the longer the better. (coming from a Disney Lover)  But still, Disney has 4 parks and 2 water parks.  If you wanted to go to every park one full day then 6 days would be your number.  
Depending on the time of year you go, you might not want to go to the water parks.  That would make your trip 4 days to hit all four theme parks.  
My magic number is between 4-8. 
6. First Time to Disney World - Picking A Park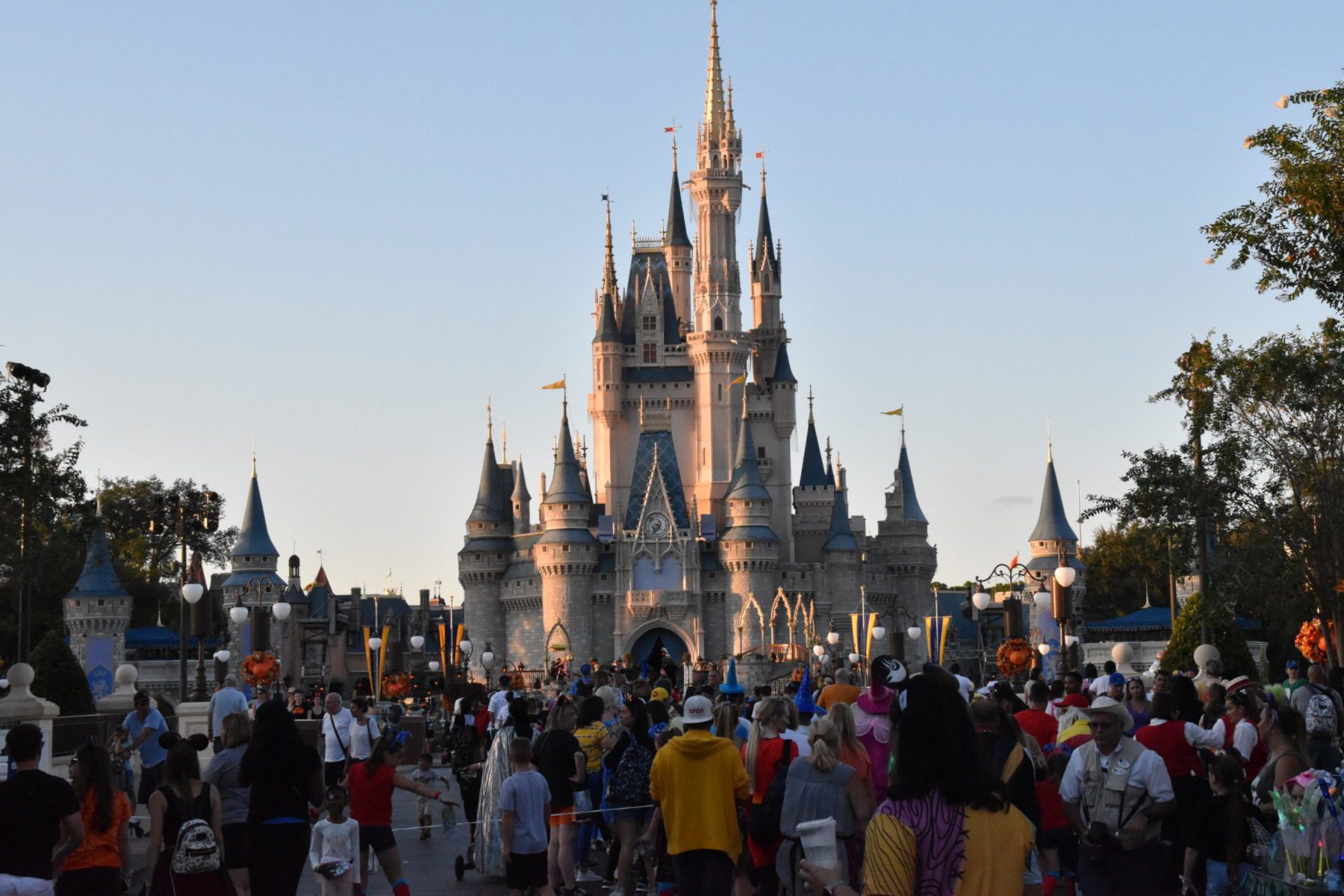 Your jaw just might drop right now with this next sentence.  In the past you have had to pick which park you were going to, and on which day, months in advance. 
There were crowd calendars to look at, and you needed to determine which park has early/late hours. There was a whole skill set to be able to plan your days at the park.  One of the main reasons was that you could pick out fast passes 1-3 months in advance. 
Now, Disney is no longer doing this free option.  Disney Gene + is a paid option to pick out "Lightning Lane passes"  Currently you do this on the day you go to the park.  As information becomes available I will let you know.  This is such a new process that it will take Disney time to roll out this program.  
In the Mean Time Reservations
As of right now, Disney requires a reservation.  You can look on the Disney Website and see which parks are open on the days you want to go.  You will want to check availability before you buy your tickets.  Make sure all the parks you want to visit are available. 
This is really important when planning a Disney World trip. Once you check you can purchase your tickets.
**Parks have a "limited" capacity because of Covid.  
Time To Plan A Disney World Vacaion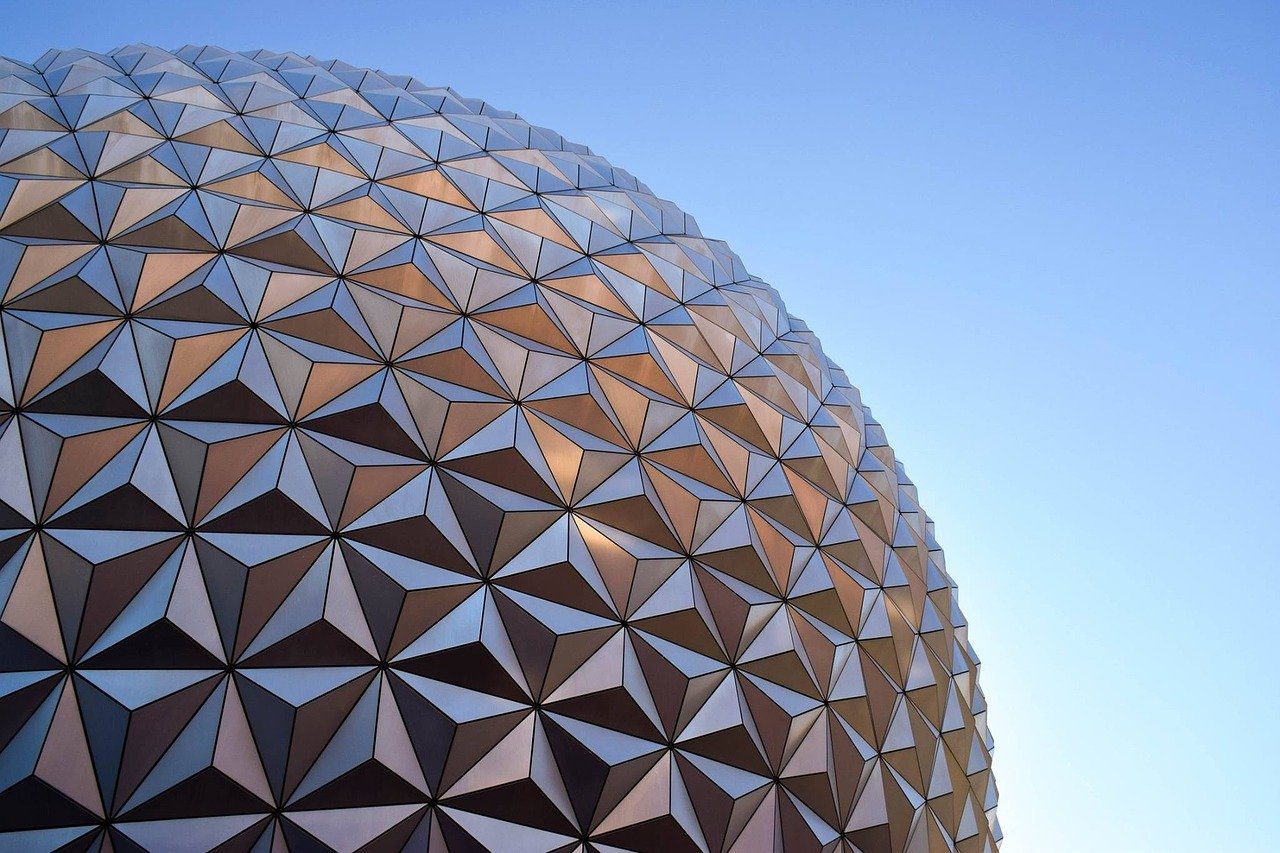 Because I do not want to overwhelm you, as this is your first time to Disney World, this guide only has the Disney basics to start the planning process.
Disney Planning Checklist
I have created a Disney Planning checklist that you can use to complete the steps we have talked about in this post.  It is simple but effective.  
There is a ton more research you are going to have to do, so you can plan the ultimate First time to Disney World experience.  But let's start with outlining the important things and feeling good as we complete the major steps to planning a Disney World trip.  
Facebook Community
If you have any questions be sure to join my Facebook Travel Community.  This great community can help answer any questions you may have about your upcoming trips. Plus, I try to add any great deals or promotions that companies send me!
Have More Questions
Join the Families Who Love Disney Facebook Group.  This is a great group that can help you answer your questions. 
Also, the latest and coolest Disney news, products, and vacation tips are posted here weekly!