Are you looking for family fun – things to do in the Austin with kids?
This is the right place!
Austin is one of my favorite places to visit, basically because my sister and her family live there.  We have been many, many times!  There is so many things to do in Austin with kids! 
Austin's is known as the live music capital of the world but on top of all the live music there is so much to see and do for families.
Hopefully, this post will give you some ideas to help you plan your next trip!
If you would like to save this for later be sure to Pin this to Pinterest!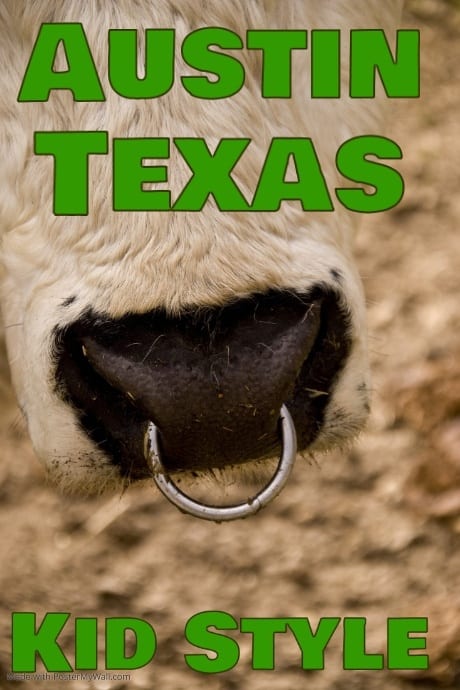 This post may contain affiliate links that will give me a commission at no additional charge to you.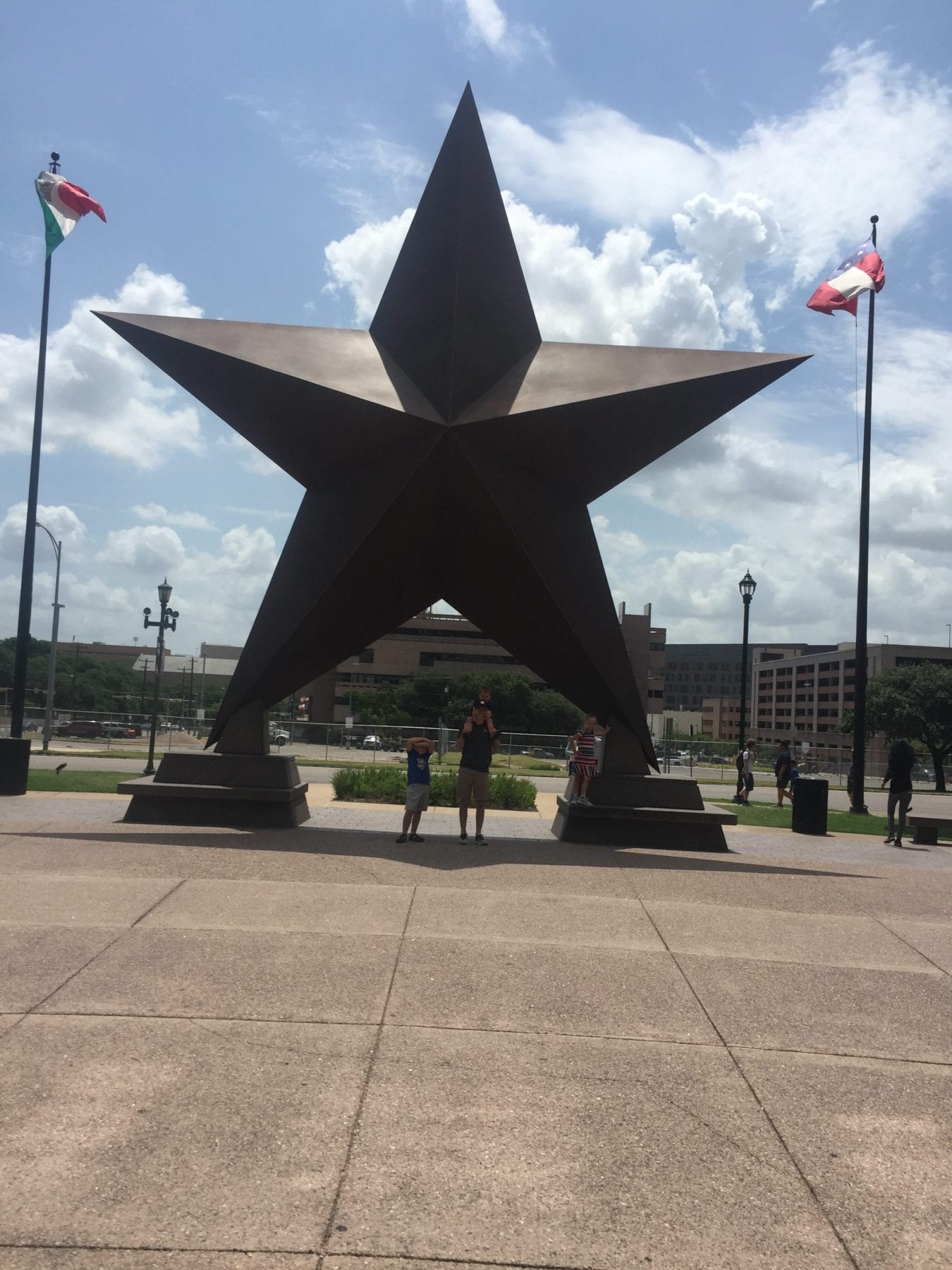 We made a stop at the Bullock Texas State History Museum!  It was so much fun!  One thing we really enjoyed was the interactive 4D theater because we were able to watch a film about Texas. In the film we were blown by wind and poked by a rattlesnake.  My kids loved it!   The exhibits are hands on!  I would recommend checking it out!
Where to Park
There is a parking garage located off of 18th street. During construction which is currently going on, the parking garage is still open.  There is a fee of $10 to park.
Museum Hours
The Bullock Texas State History Museum is open Monday – Saturday 9:00 a.m. – 5:00 p.m. and Sunday 12:00 p.m. – 5:00 p.m.
Special Family Programs
The Bullock Texas State History Museum is for families!  There are special events that happen throughout the year and hopefully if you are traveling to the area you will be around on one of these days.
Little Texans (2-5 years) On the second Thursday of each month there is a hands on program that incorporates movement and play.
Storytime (2-5 years) On the fourth Thursday of each month stories and song are used to teach young children all about Texas!
Science Thursdays- see demonstrations and experience hands on activities from STEM experts from Central Texas Discover Engineering.
Living History Days – First Thursday every month meet Costumed volunteers representing Texas state history characters that will tell stories all about themselves.
Basically, if you are going to go to this museum Thursday is the most family friendly day!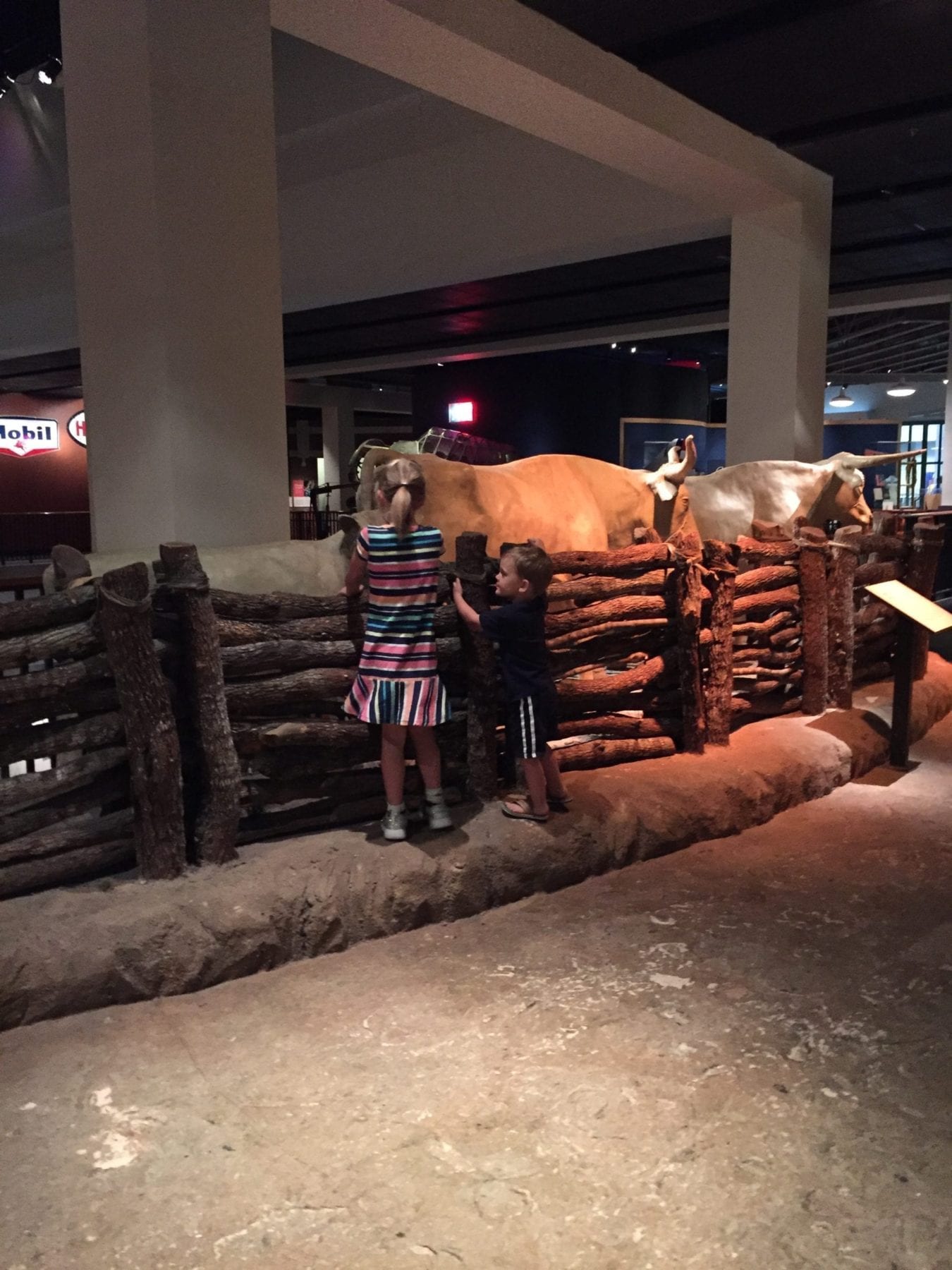 One of the first things you need to add to your "things to do in Austin with kids" list is Zilker Park !  This park is gigantic! You could spend all day playing at the various playgrounds or enjoy the splash pad.
There is a Train that takes you around the park.
Austin Nature and Science Center
The Austin Nature and Science Center is free and its hour of operation are from 9:00 a.m. – 5:00 p.m.  This fabulous museum is located on the northwest corner of Zilker Park.  Parking is located under the Mopac overpass.  It also includes:
Visitor Center – Explore a Central Texas Cave
Dino Dig Exhibit – Sand Pit with replicas of dinosaur bones
Wildlife Exhibits – Enjoy foxes, raccoons, and other native animals that are not able to make it in the wild. These animals are cared for by the center.
Forest Trial -1/2 mile walking trail
Birds of Prey – Observe owls, roadrunners, and hawks along the Zilker Nature preserve trail.
Small Wonders – Listen for the bats that live under Congress Bridge
Human Sun Dial – A fun stop to use your shadow to tell time.
Barton Springs Pool
Barton Springs Pool is a great place to cool down.  It is a man made reservoir fed from natural spring water making the temperature 68 degrees.  That is perfect for the hot temperatures Austin has in the summer.
This 3 acre pool is free from 5am – 8am and 9pm-10pm.  During regular business hour of 8:00 a.m -9:00 p.m. entry gates charge a fee:
Adults $3
Junior (12-17) $2
Children and Seniors $1
Lifeguards are on duty during this time.
Botanical Garden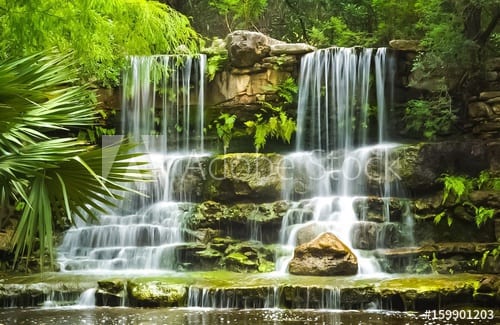 There is also a Botanical Garden also known as the "the jewel in the heart of Austin" 26 Acres of beautiful themed gardens are located in Zilker Park.  The gardens are open from 9:00 a.m. -6:00 p.m. daily.  There is an entrance fee of $2-3 for adults and $1 for children and seniors.
Zilker Park Theatre
One of my favorite things to do in Austin with kids is Zilker Park's outdoor theater.  Every summer they feature a play.
I really wanted to go see The Little Mermaid a few years ago but it was really hot!  If you want a great seat you need to be there two hours before the show starts to place a blanket down on the hillside.  The show usually starts at sundown or around 8:15.  It is free to attend.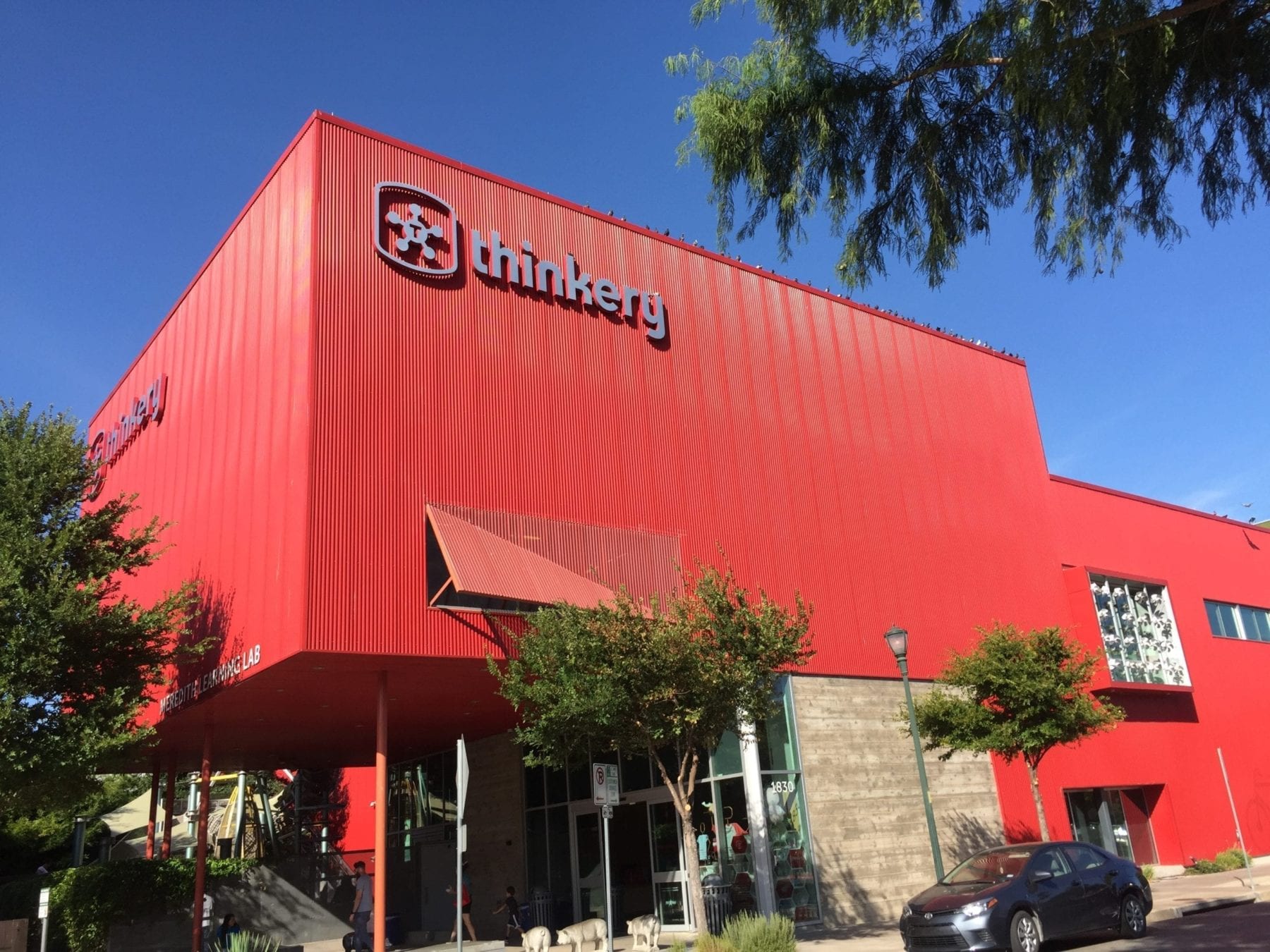 My little kids love children's museums!  We have a pass to our local children's museum which will allow us to get free admission when we travel.  Check out my post on the ASTC Program and learn how you can get free admission to museums and gardens throughout the United States.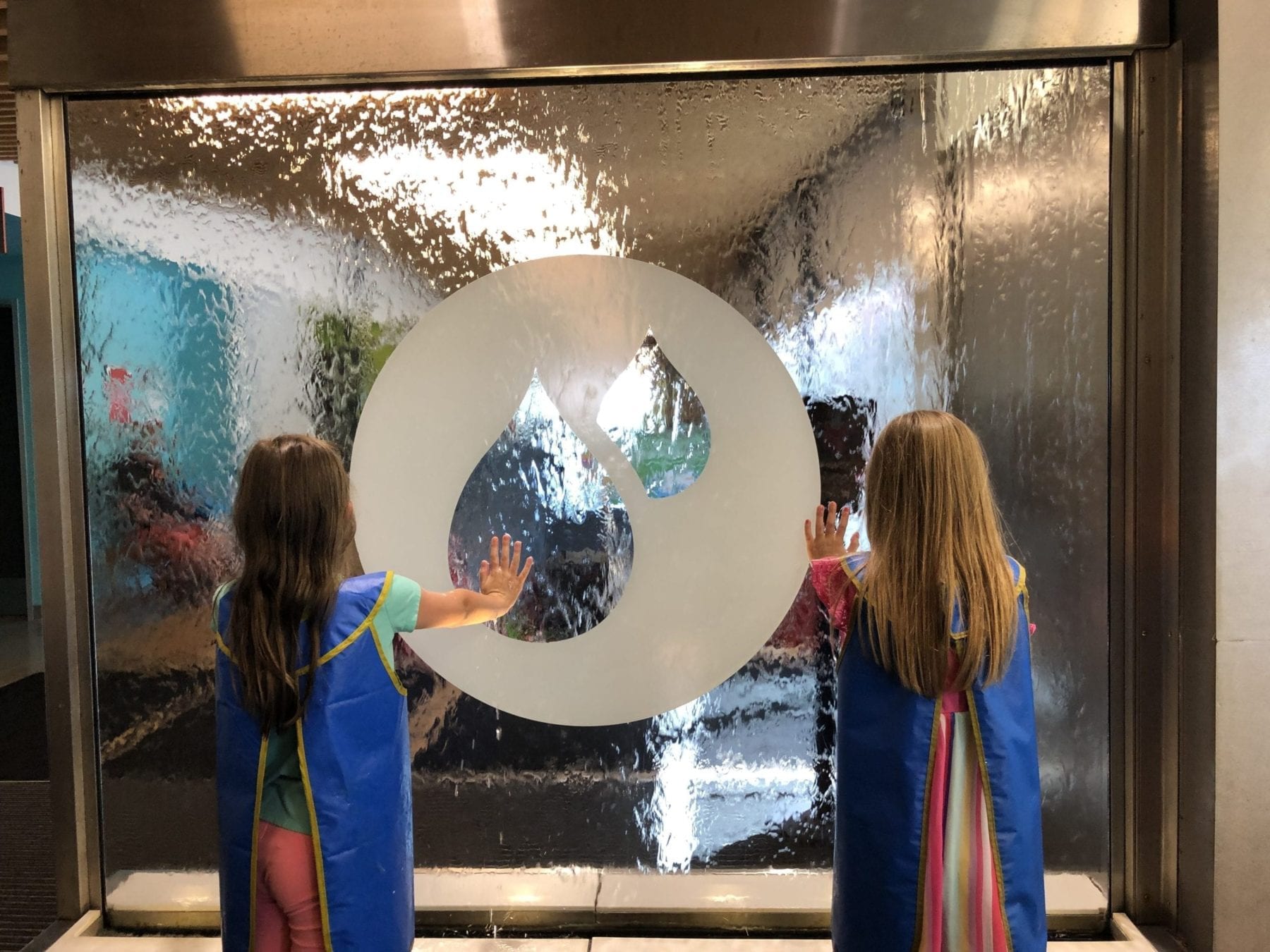 The Thinkery is located in a upscale area just northeast of the city called Mueller District.  It is very safe area with many restaurants and a movie theater.  The museum is open daily from 10:00 a.m. – 5:00 p.m.
My little kids had a blast at the Thinkery!  This museum is designed for younger kids, I would say if you are over eight it would not be a good fit.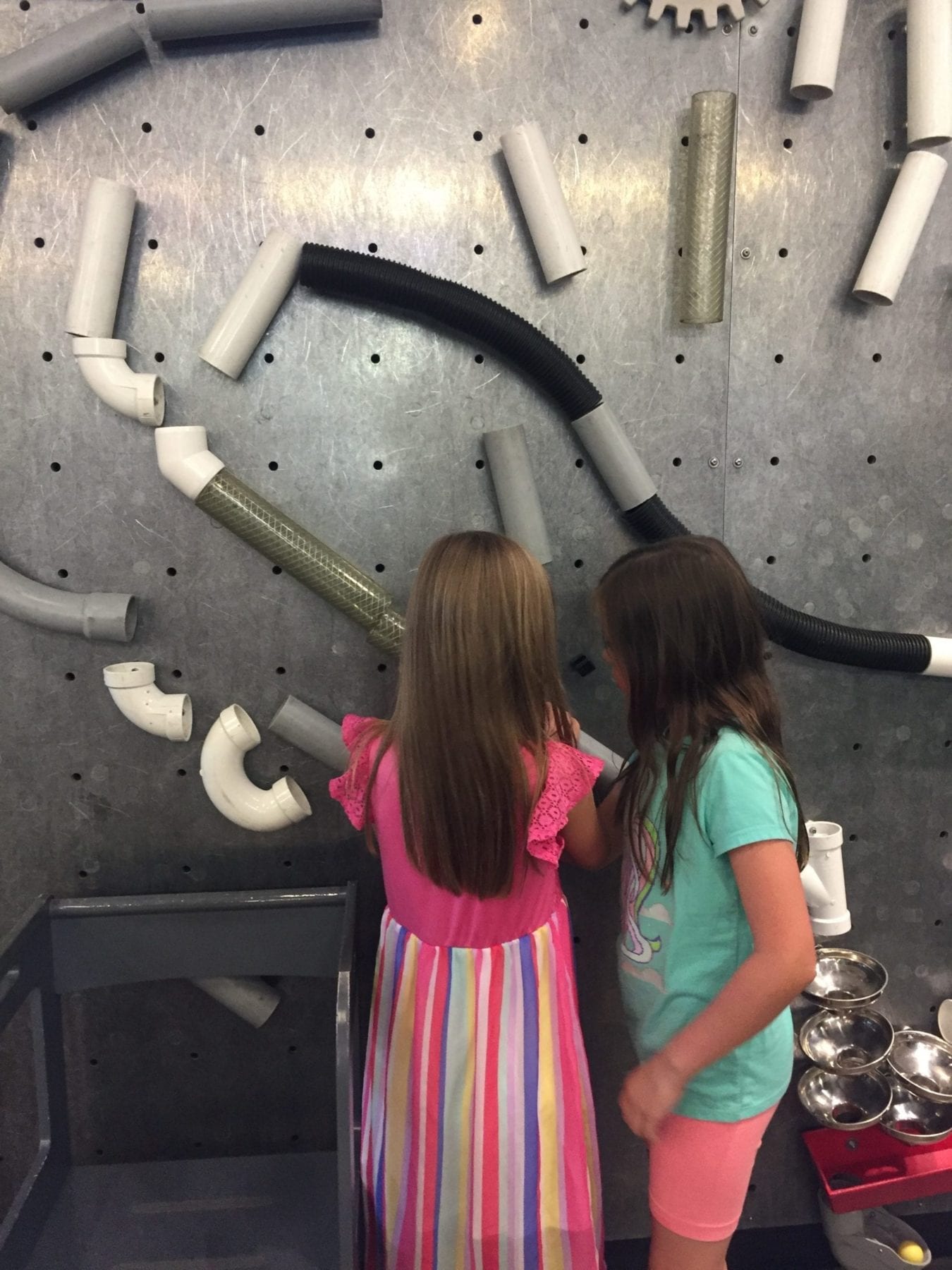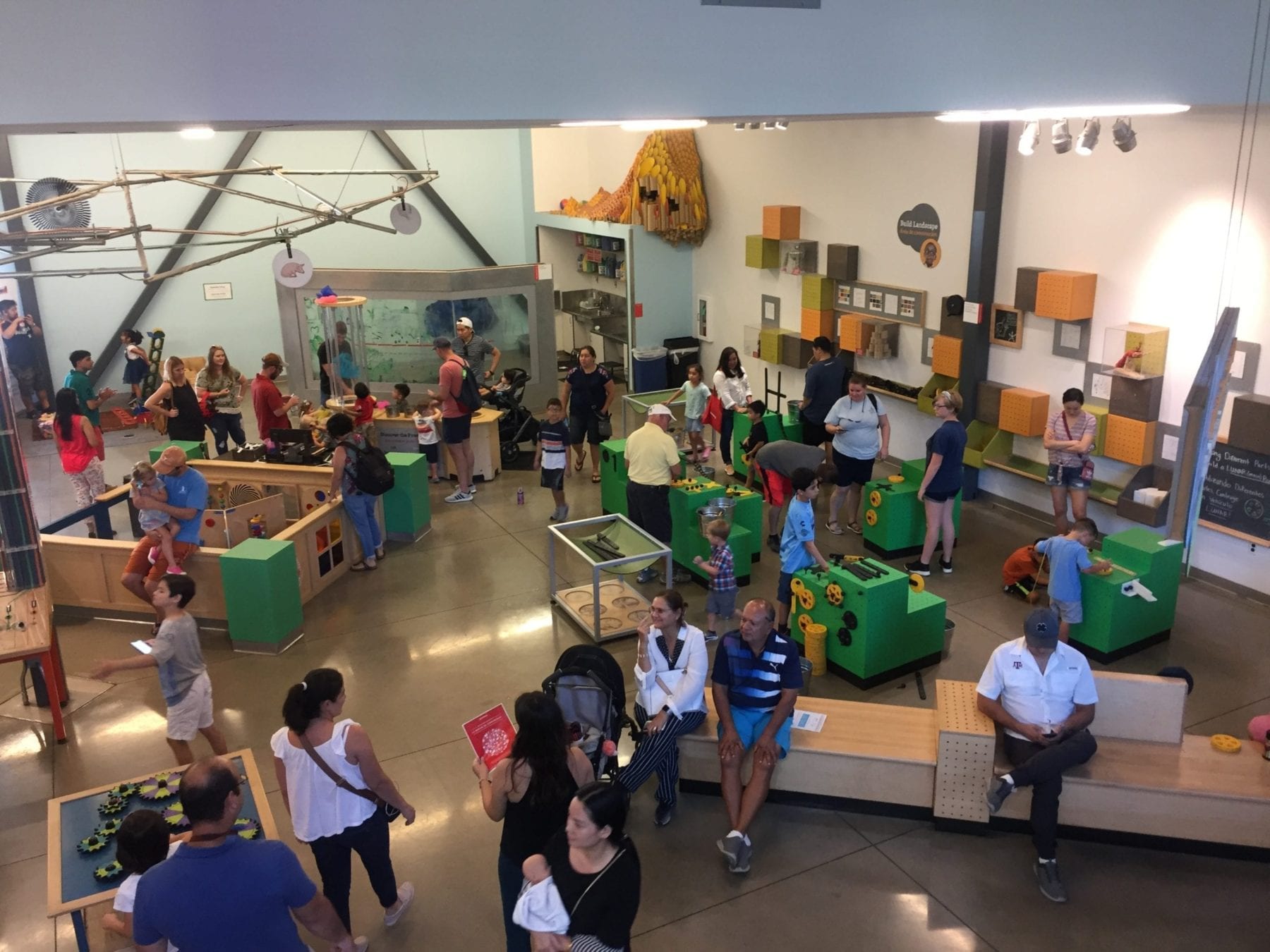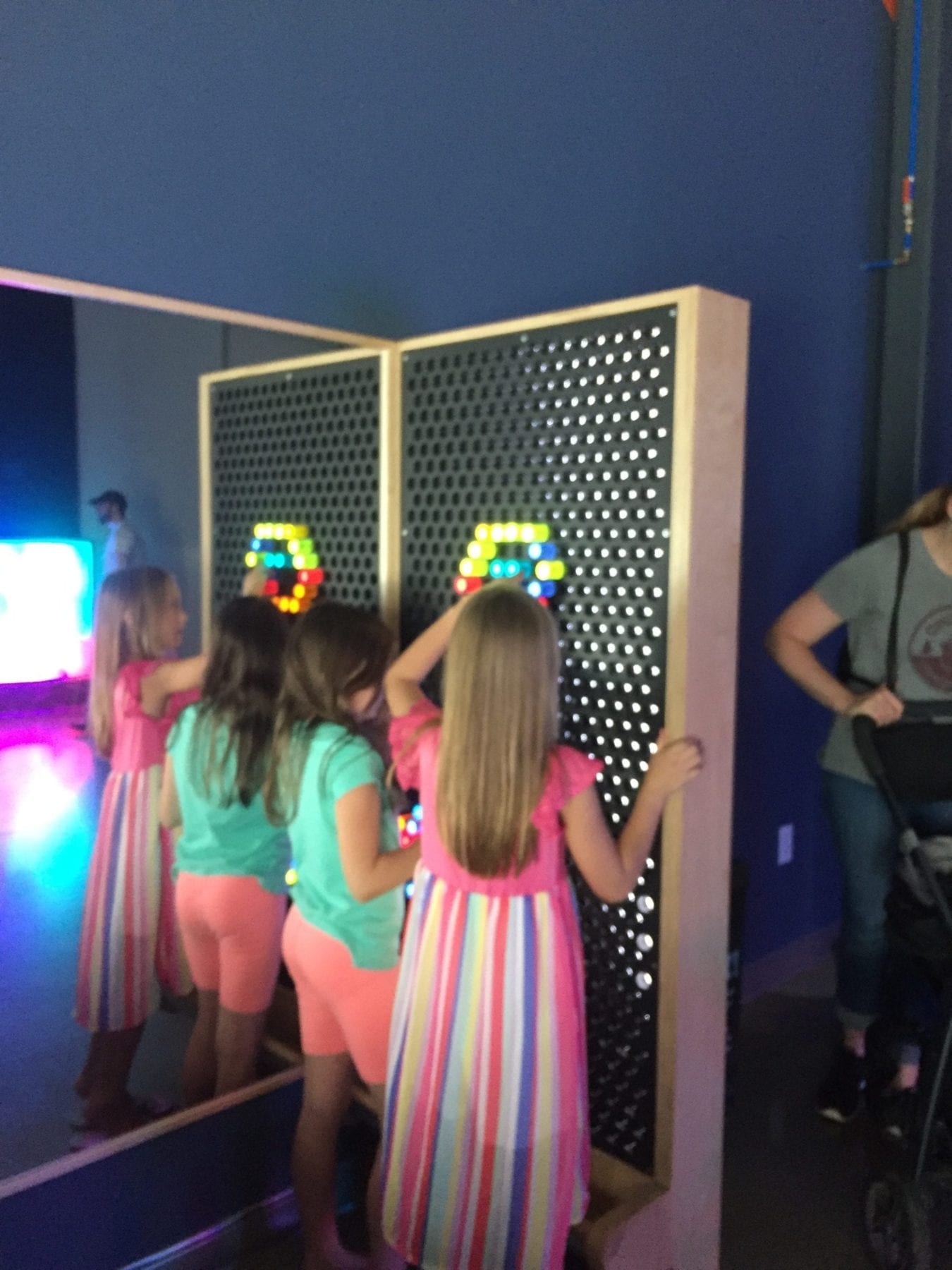 The Mueller District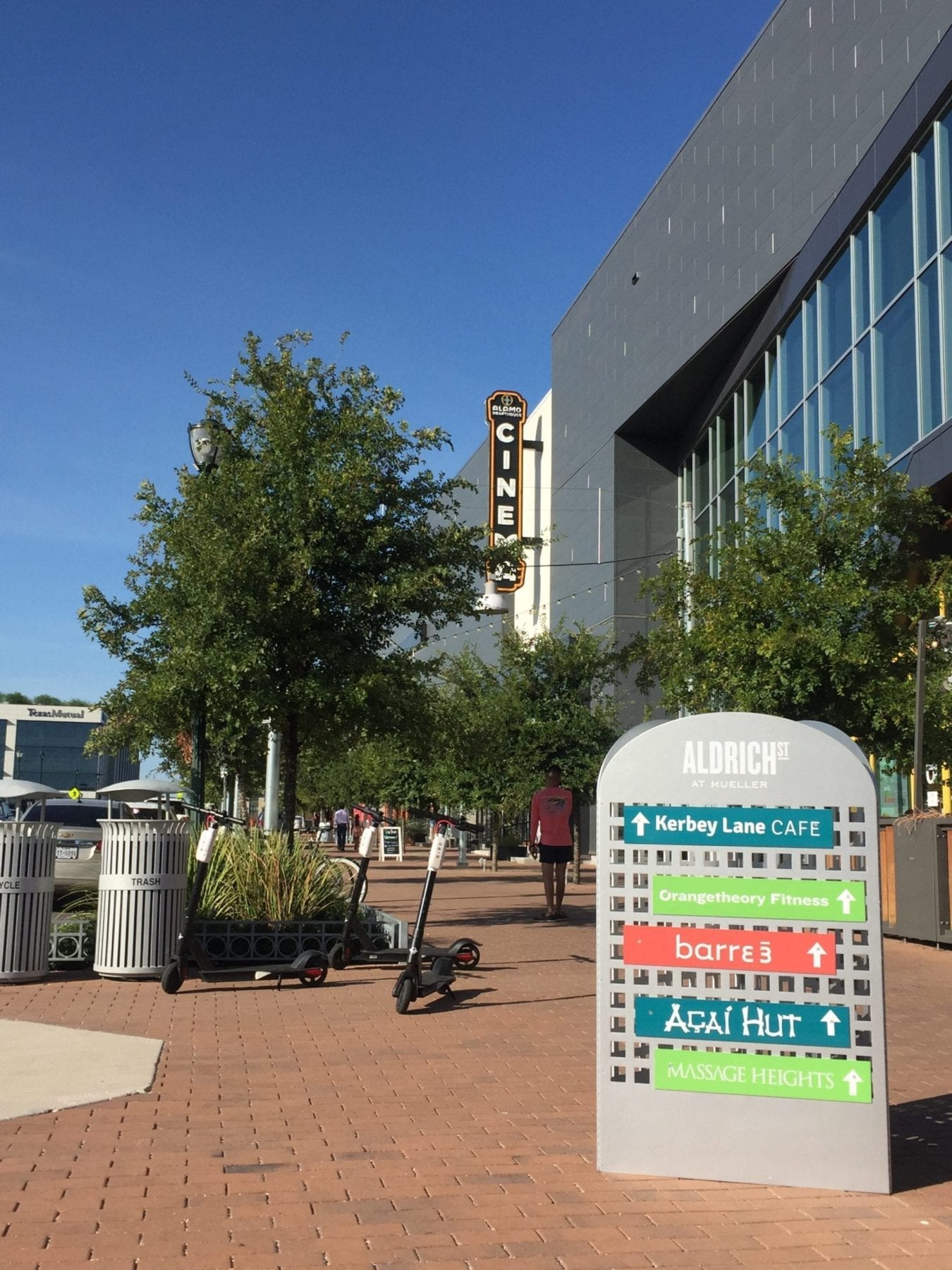 After playing at the Austin Children's Museum, you can catch a movie or eat dinner at one of the many restaurants around.  We decided to walk across the street from the museum and look at Muller Lake Park.  I am so glad we did because it is full of turtles!  There must be hundreds in the lake.  We easily spotted 7-8 without having to look very hard.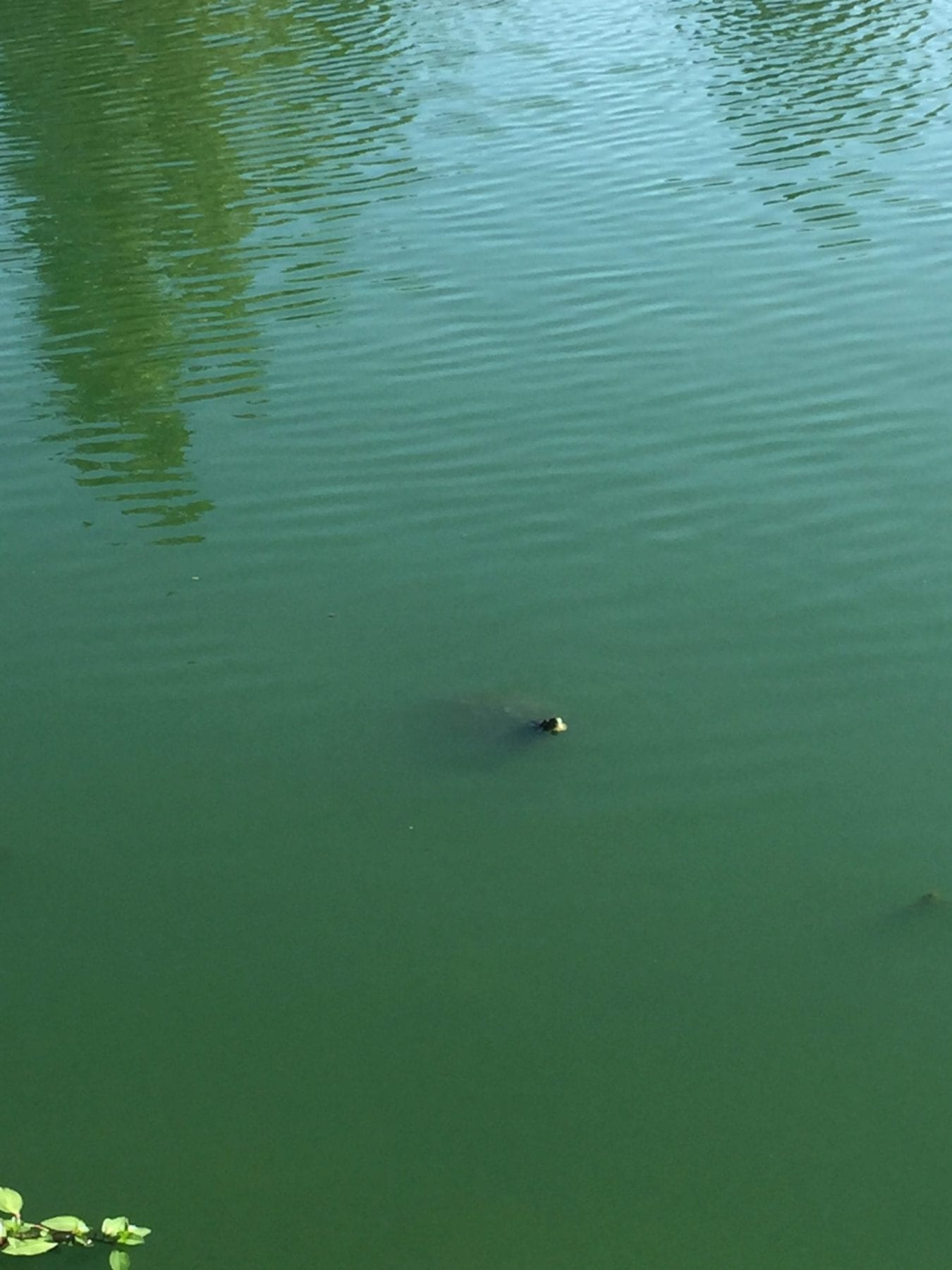 There is also a playground that is located in this area.  One thing I really liked about it is, it was very shaded!  When it is 105 degrees outside this is really important!  Most of the shade comes from trees.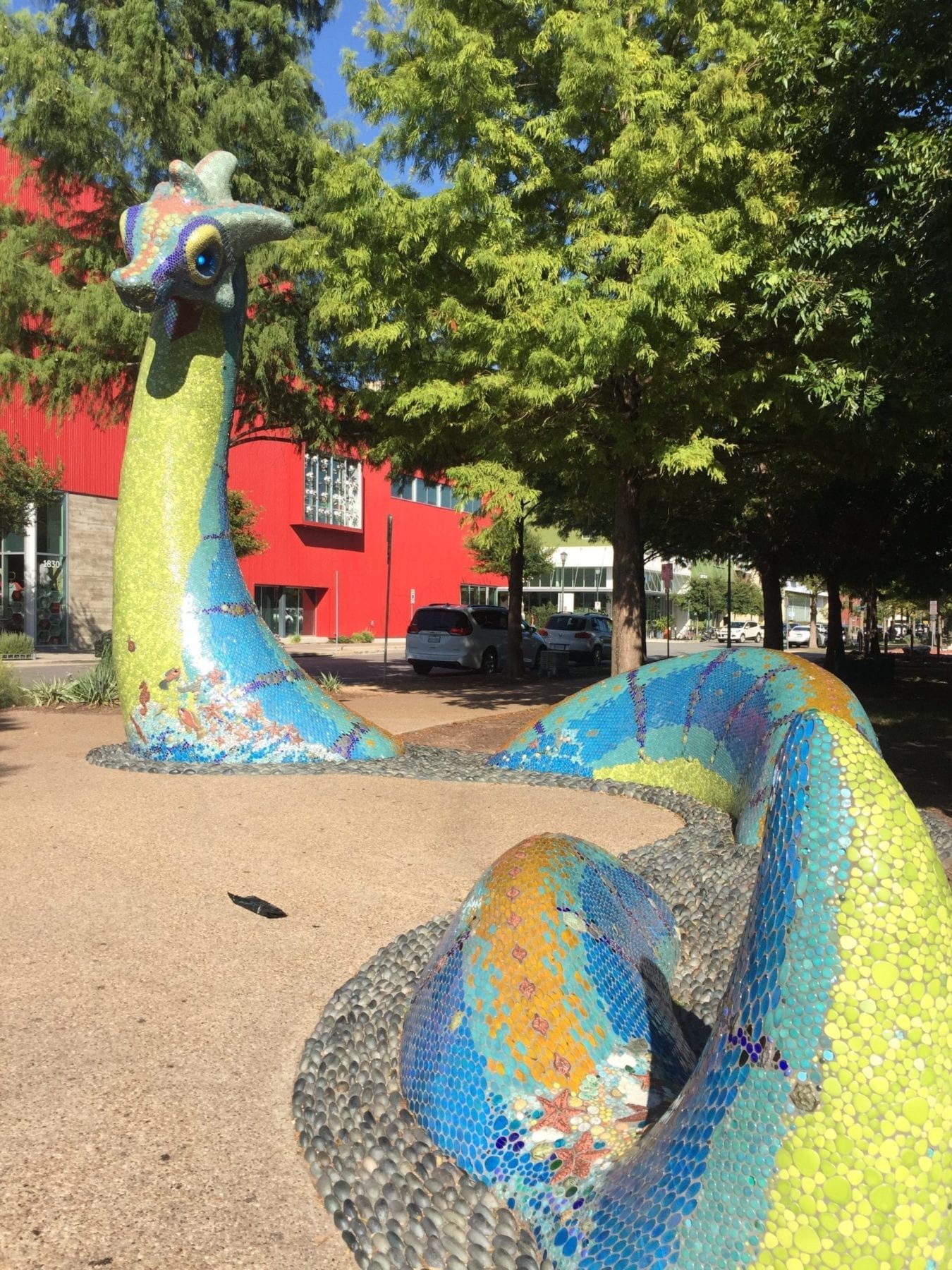 Austin Murals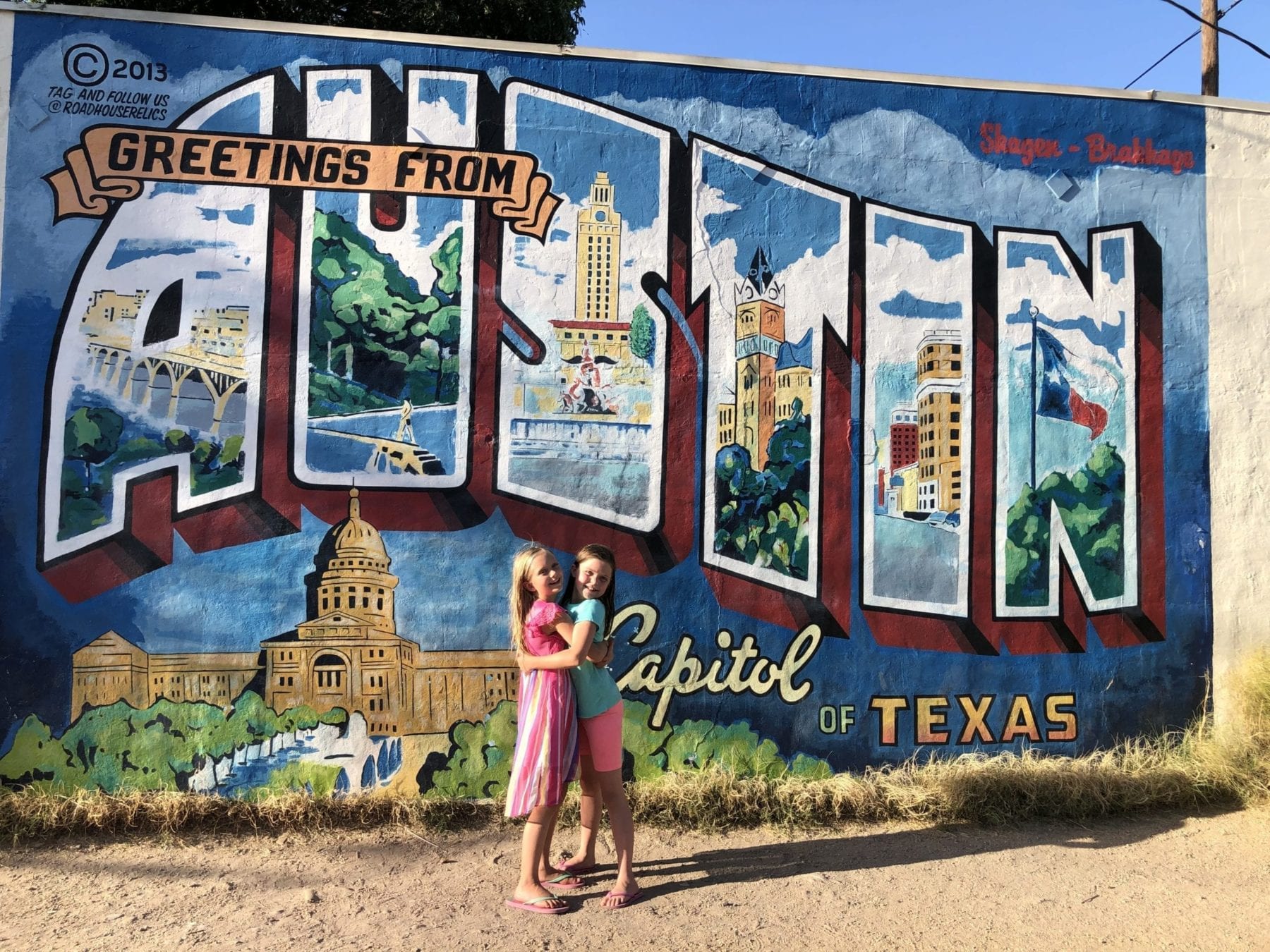 The Austin Murals consist of several paintings around downtown that you can take pictures in front of.  This is super popular right now!  We wanted to go around town and capture lots of fun images but there was a parade going on.  Plus, children can only do so much especially when it is so hot outside.
We were able to stop at the most famous mural and take a few shots!
Best Things to Do in Austin with Kids- Hiking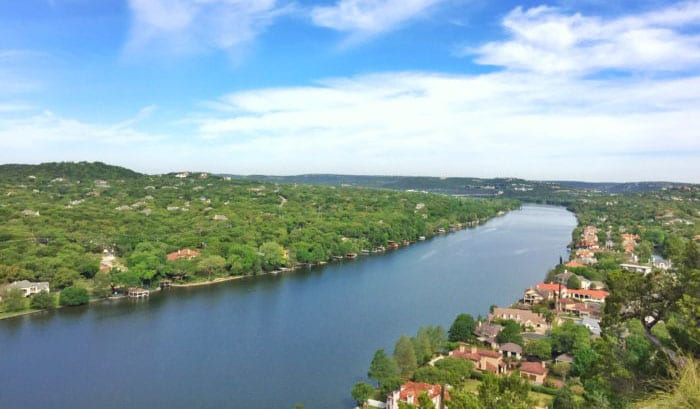 If hiking is your thing, Mt Bonnell is a really fun hike!  It may be one of the most beautiful places in Austin.  The hike was not hard, kids would enjoy this little adventure!  Mt. Bonnell is the highest point in Austin at 775 ft.  The overlook is worth the climb!
We were able to hike this and I would suggest doing this in the winter when the temperatures are much cooler than summer.
Nearby is Mayfield Park and Nature Preserve which is known for having peacocks roam around!
Congress Bridge and Lady Bird Lake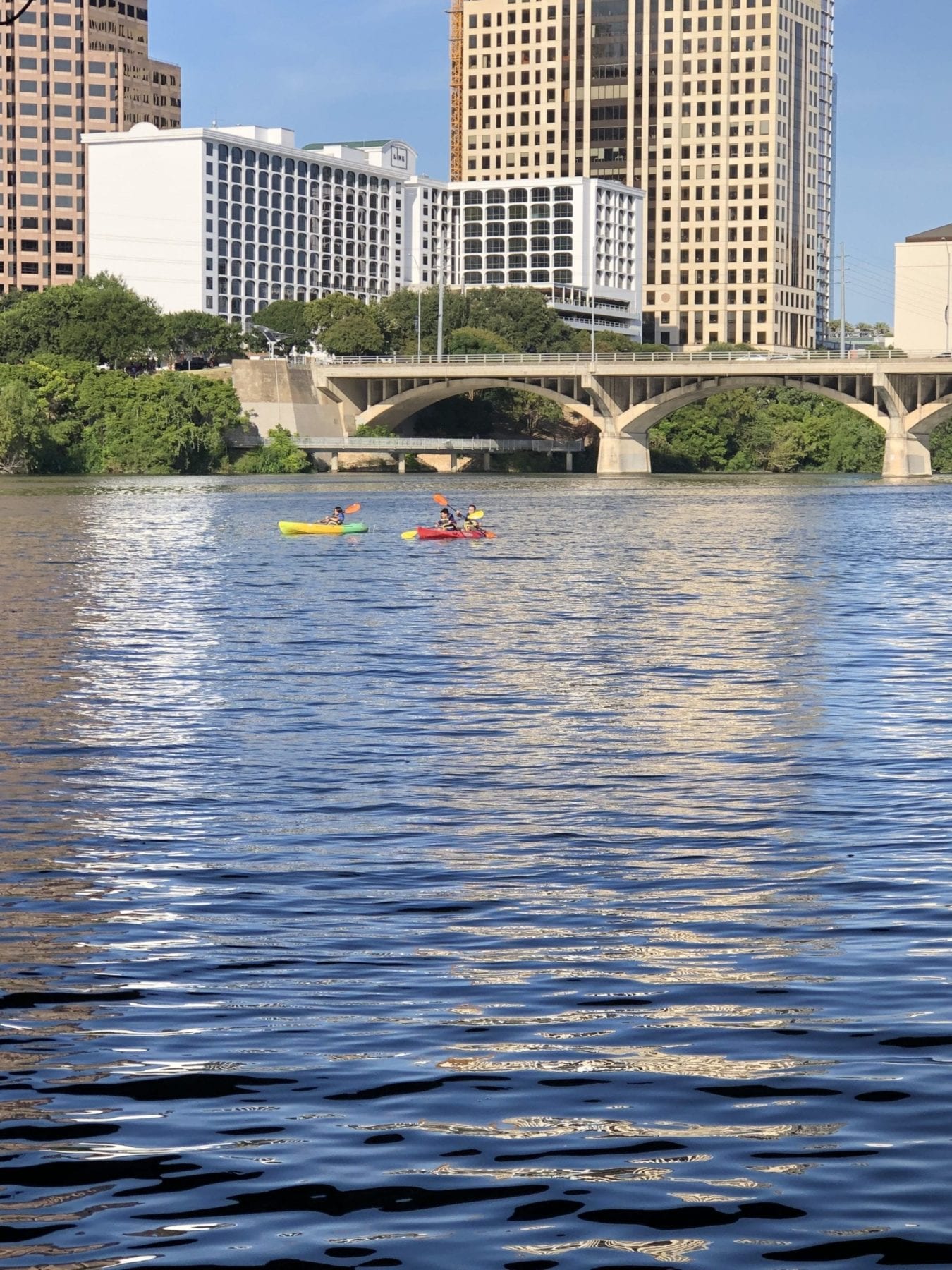 Lady Bird Lake is just south of downtown.  It is a great place for recreational activities such as kayaking.  If your kids are older this would be a really fun activity.  There are also bike rentals all along the lake and paths to ride them on.
A really cool place to visit at sunset is Congress Bat Bridge.  Hundreds of Mexican Free Tailed bats fly around!  The best time to see these bats are from early March until early fall.   Be sure to face east as that is where the bats fly out from under the bridge.  This is one of the best things to do in Austin with kids! 
Time for the Show
As the sunsets and the bats begin to fly out from under the bridge it really seems like they are putting on a show.  Usually, this begins right at sunset and can even last until 9:45 p.m.   The duration of the show can be up to 45 minutes. Just a word of advice, be sure to arrive early to get a parking spot.  It can get very crowded!
Some people even like to rent kayaks, paddle boards, canoes, or water bikes to watch the show.  There is also the option to view the bats from a river boat cruise, the price is very reasonable.  It is an experience worth having!  The sunsets are beautiful and the show is fantastic!
Just a side note: We stopped at a park along the lake and I felt a little uncomfortable, there were some interesting people in the area, so just be aware and keep your kids close!
Austin Texas State Capital Building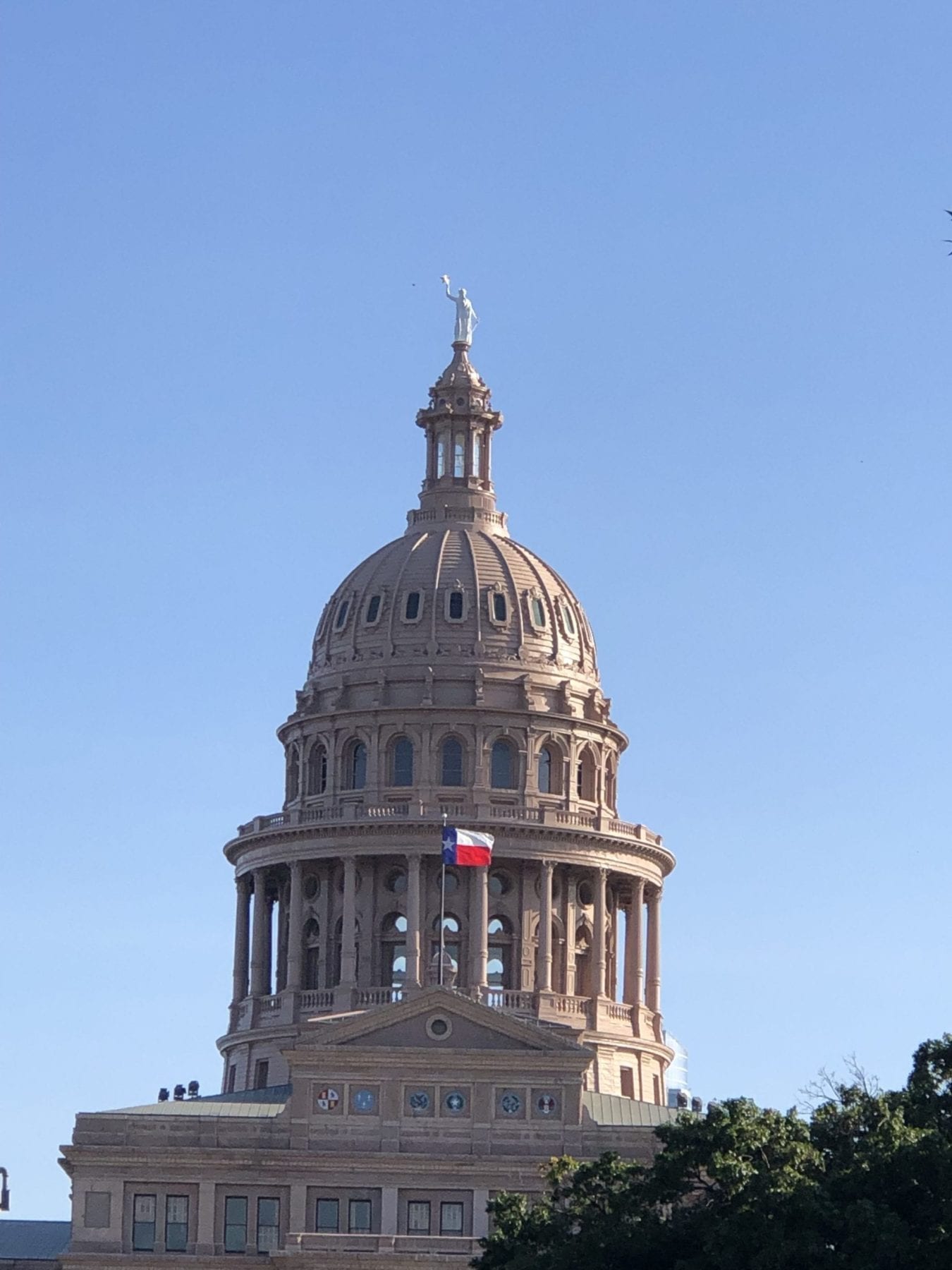 The Texas State Capital Building is beautiful.  If you can get a tour of it go for it.  Capital tours are available 8:30 a.m. -4:30 p.m. Monday -Friday. On Saturday the times are 9:30 a.m.-3:30 p.m. and on Sunday from 12:00 p.m. – 3:30 p.m.
These tours are free and last about 30 minutes.  There are specialty tours offered at certain times during the week such as Women in Texas History and Hero's of the Texas Revolution. Each month there may be more offered you can check by going to the Texas State Website.
Driving by and seeing it from your car may be all your little kids can handle and I think that is just fine as well! It still qualifies for the best things to do in Austin with kids list!
Plan your trip to Austin, Texas!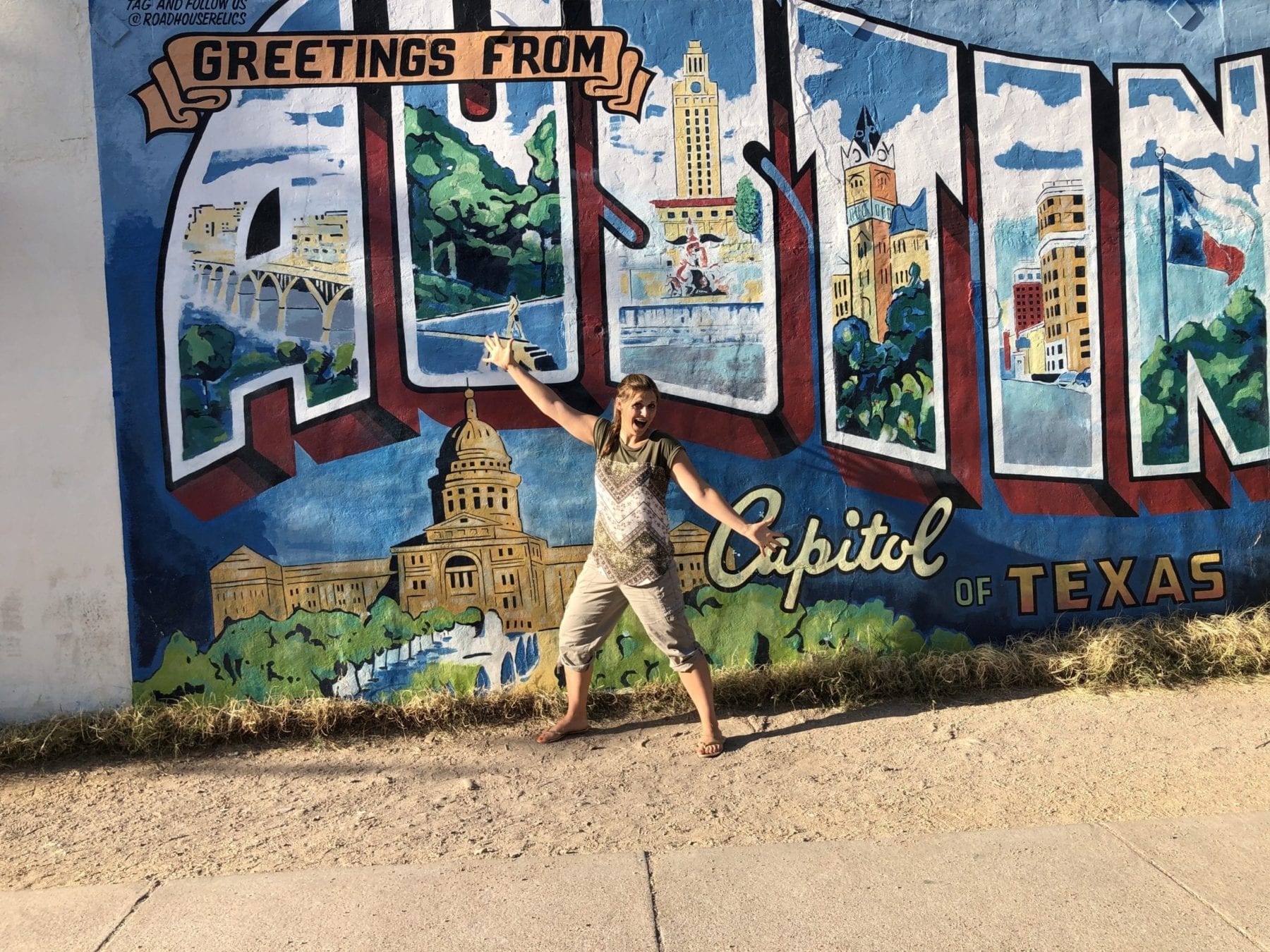 I hope this helps you plan your trip to Austin, Texas.  As you can see there are many things to do in Austin with kids! If you are looking for a little weekend getaway from Austin there are so many fun areas nearby!
Facebook Community
If you have any questions join our Facebook Community!  The community is designed to help each other out when planning trips!
Scroll Down and Subscribe!