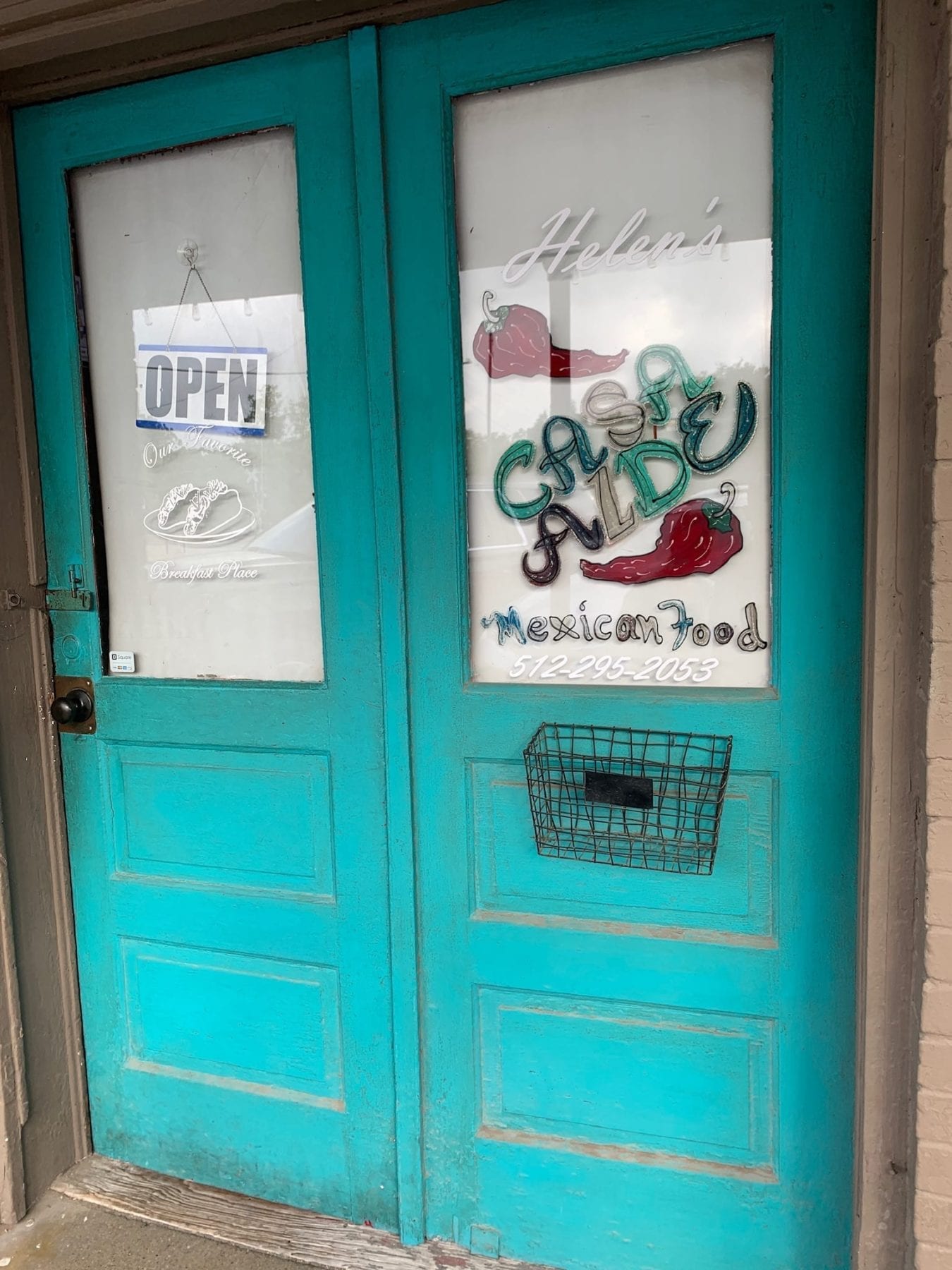 One thing you need to know is breakfast tacos are a staple religion in Texas.  Everyone eats them and loves them!  There are many locations around the Austin area that claim to have the best around.
Helen's Casa Alde
Helen's Casa Alde located in Buda, makes the cut with their amazing breakfast taco called the "FATTIE" and it is definitely worth the drive to try one of these delicious Texan specialties.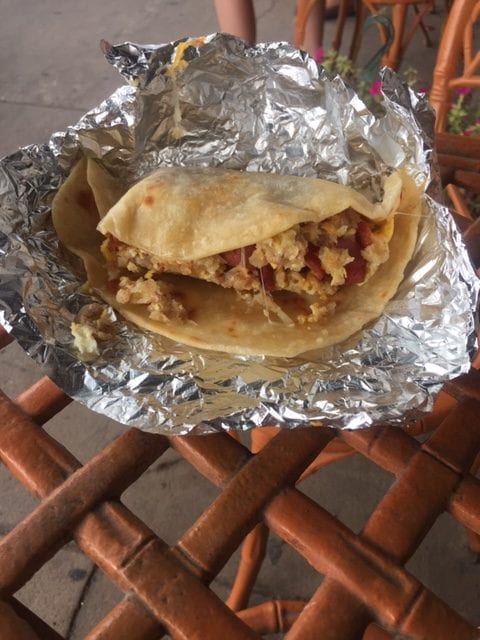 As part of your day, tour, or hot breakfast date in Buda, Texas make sure to stop by multiple locations and do a taste testing and decide which location you like the best!  If you do this let us know in the comments!
Downtown Buda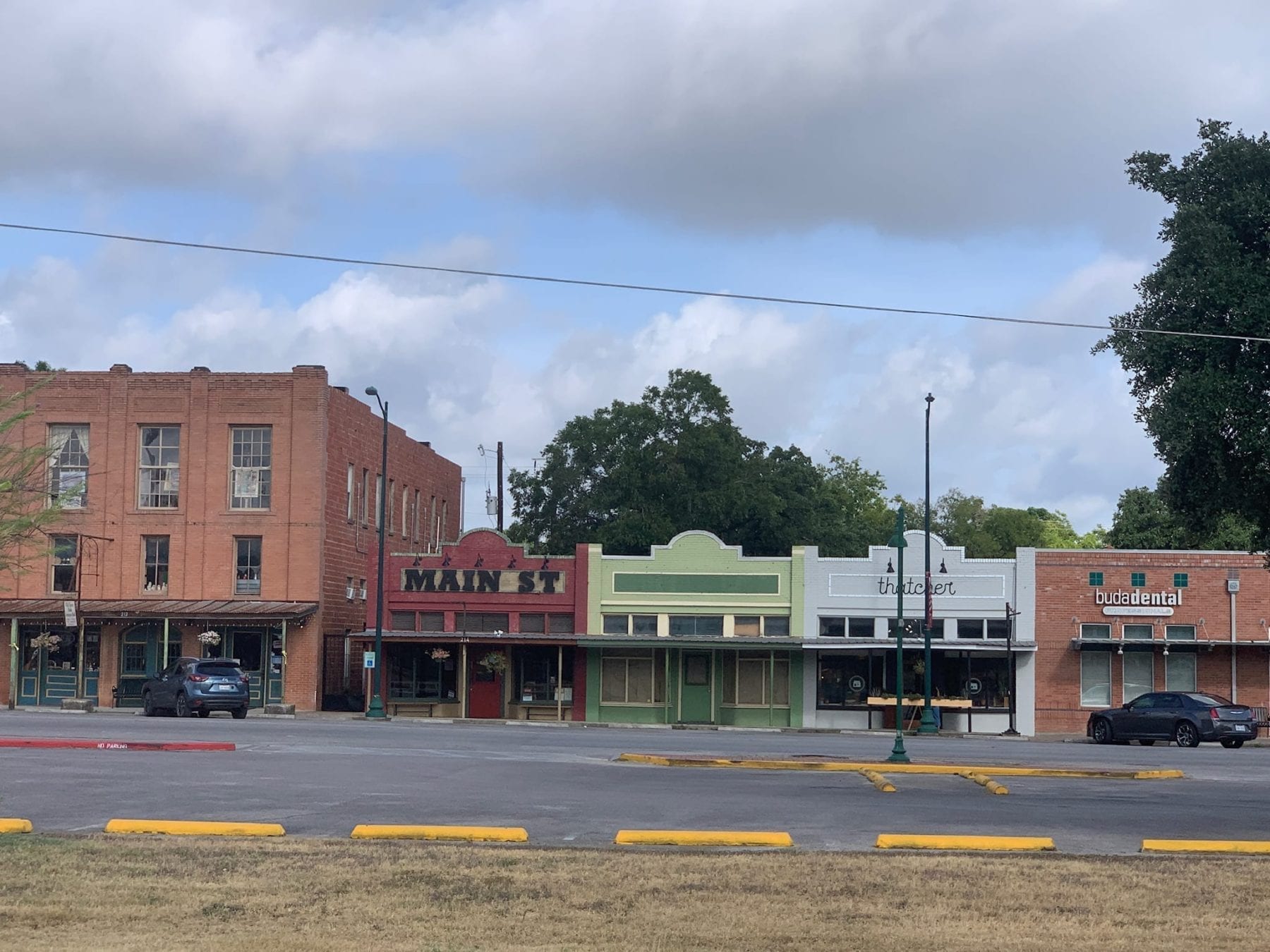 Downtown Buda, Texas is really cute.  It has a very historical charm that you don't find very many places.  Buda is a growing city but still keeps the downtown area as quaint as ever.
It really will not take you more than a couple of hours to walk along in the downtown area.  I love that it is close together and has easy access to all the stores without having to travel far.  It is one of my favorite things to do in Buda. 
Water Towers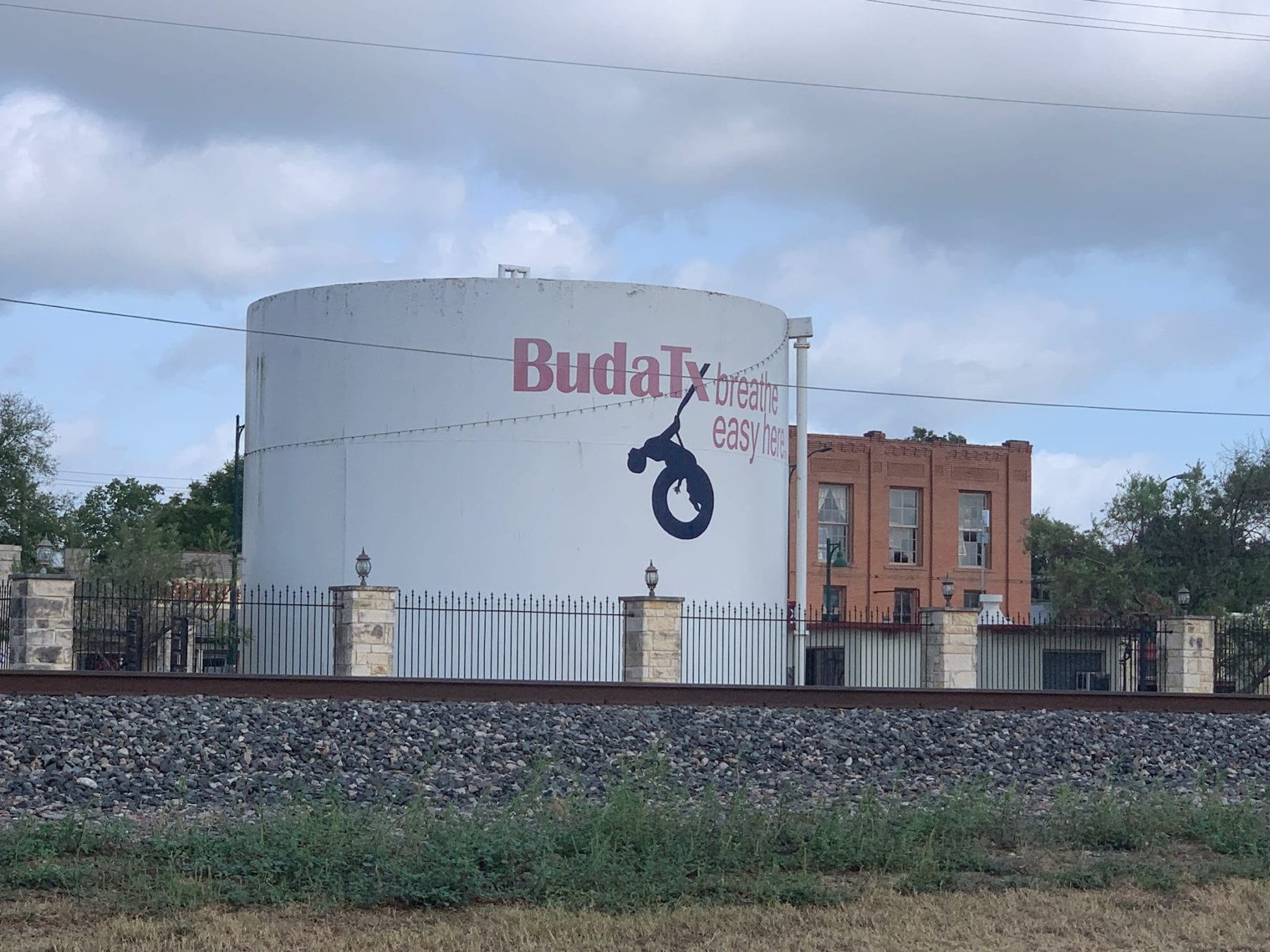 Check out these water tower (pictured above and below).  I grew up in Oklahoma with water towers, but in Utah where I live now, they do not exist.  When I travel and see them I really love it!
Buda Texas Antiques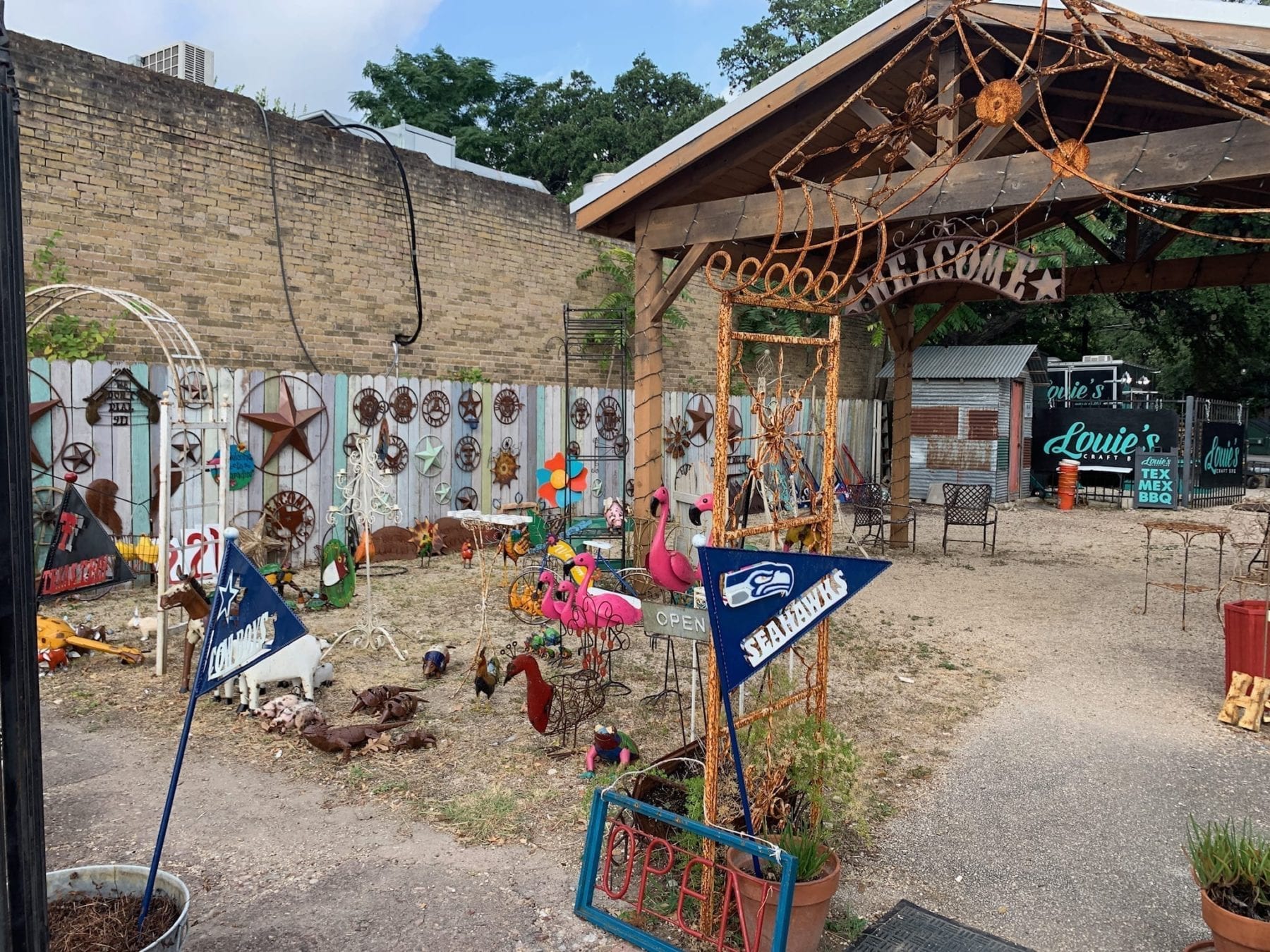 If you love to antique shop, Buda, Texas has lots of antique shops.  Antique Shop on Main is and outdoor store with a variety of old-timey signs and handmade crafts. 
Antique shopping is a great thing to do in Buda! 
The Little House on Main/ Little BlueBird
You will probably want to check out The Little House on Main and Little BlueBird as well. These stores not only have antiques but are more boutiques with cute craft and decor.  You will will fall in love with it!
Mockingbird Furniture Maker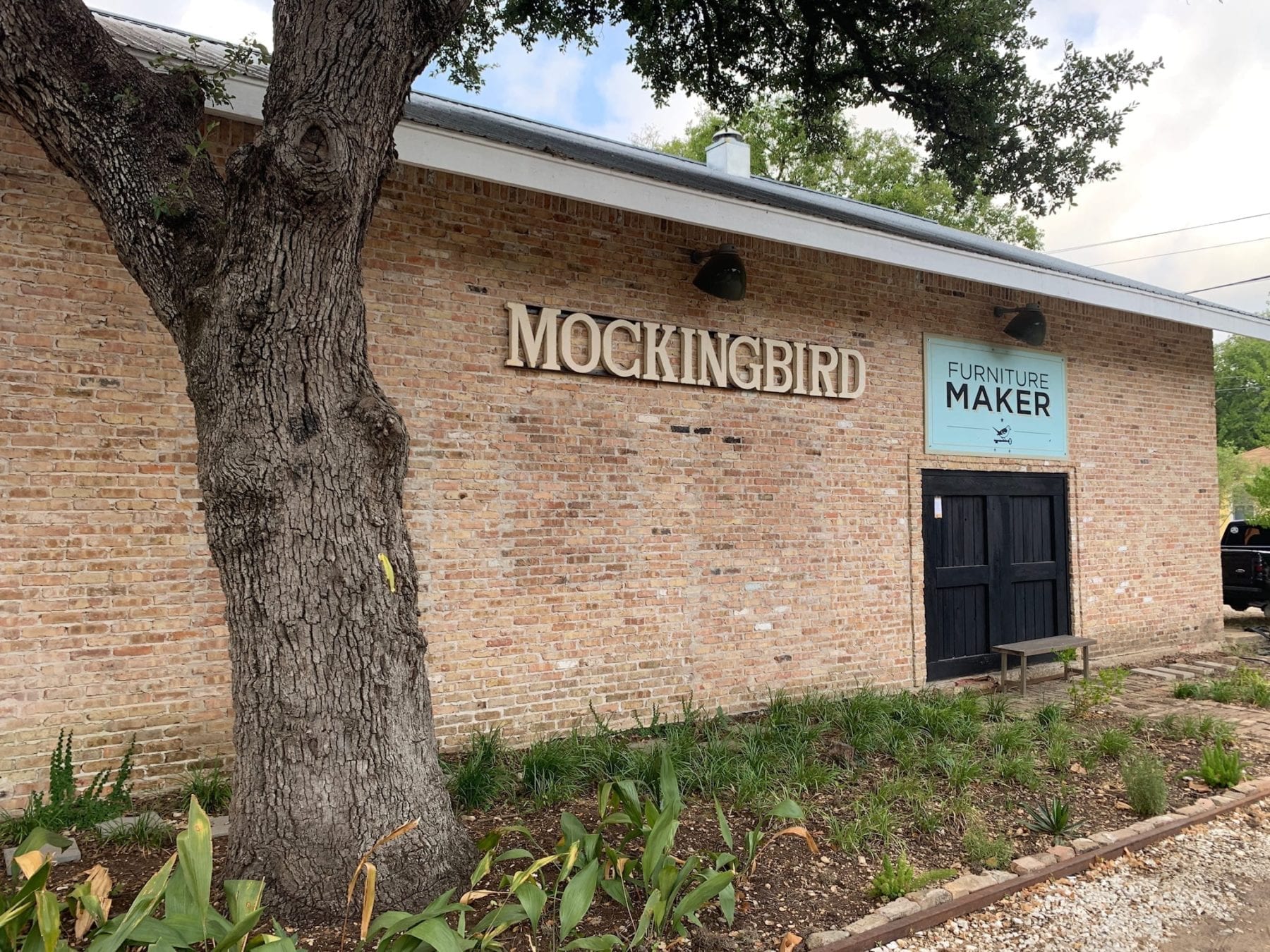 Mockingbird is a furniture maker located in downtown Buda, Texas. How cool is that?! 
I guess, I don't live in an area where you can have furniture handmade. I also just loved the sign and couldn't resist taking a picture!
Carrington House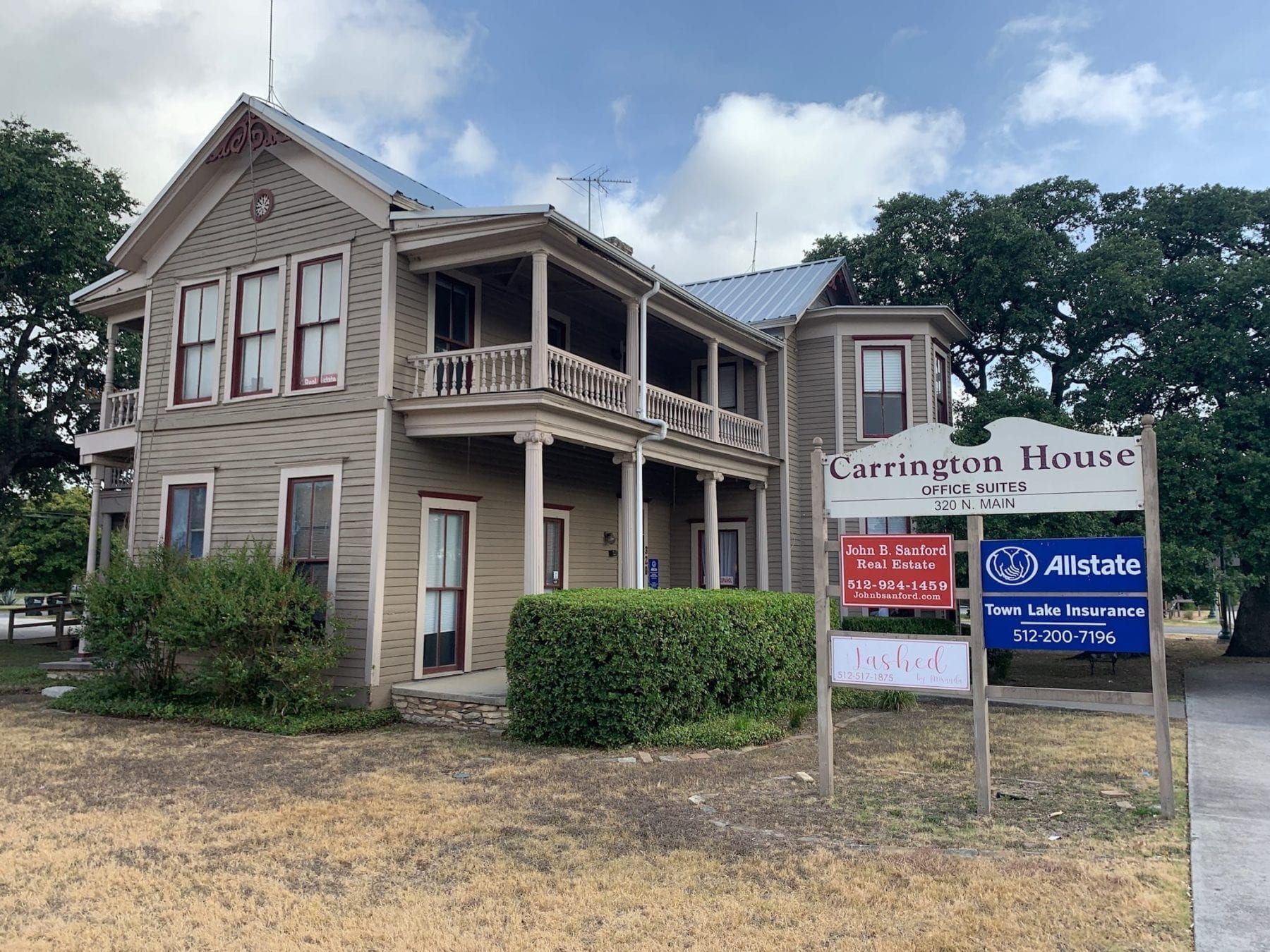 In the late 1800's this house, which is now known as the Carrington house, was a hotel where train passengers could get a meal and board for the night.
According to popular legend, two sisters who had lost their husbands ran the Carrington Hotel. They were known for cooking the best food in central Texas. Many people would stop on their way to San Antonio.
A Little Buda History
The name Buda evolved from the Spanish word for widow, viuda.  Buda was supposedly named after the sisters who started the Carrington Hotel, if you would like to read more about Buda Texas History it is very interesting.
Food Trucks and Fun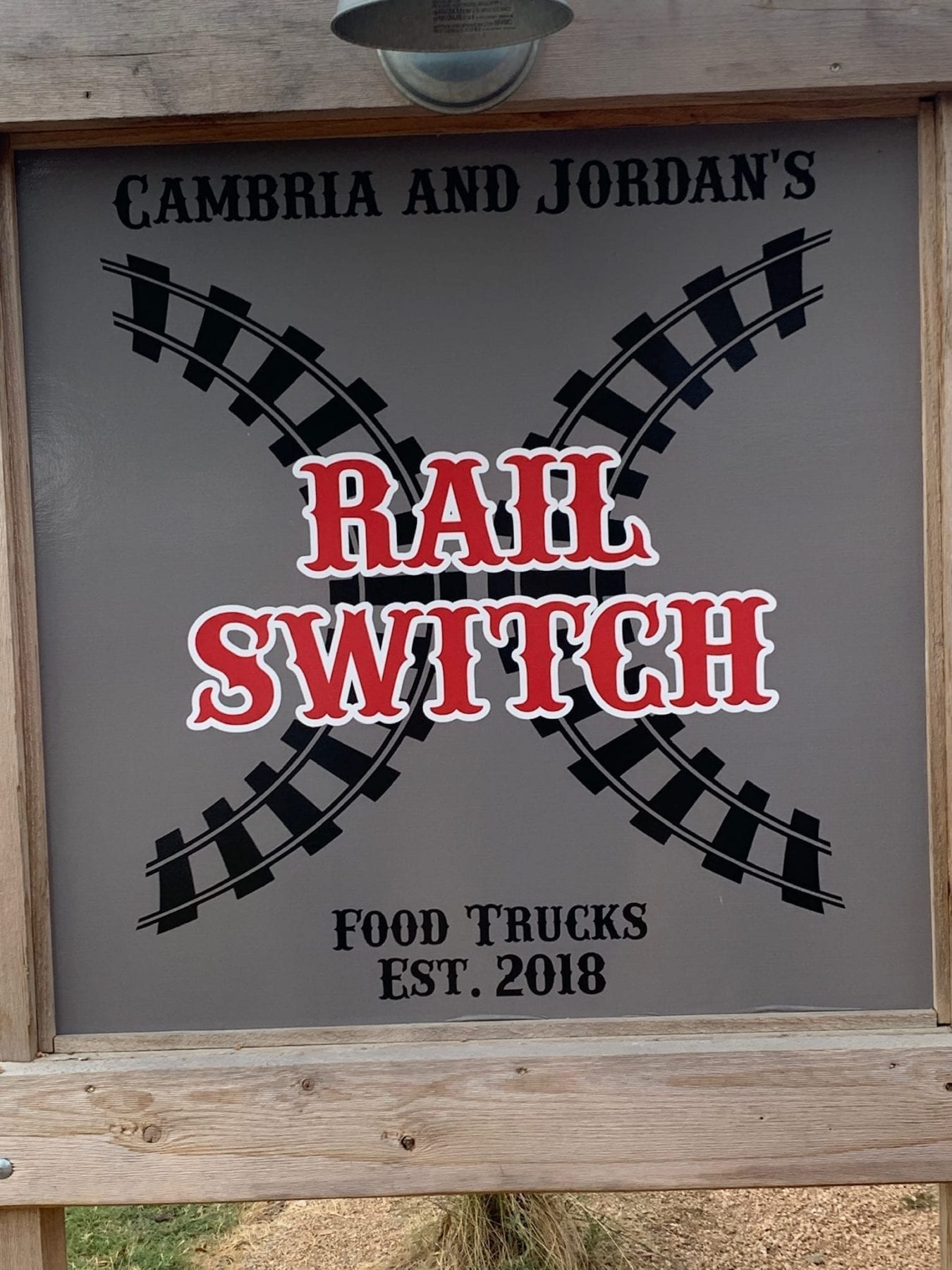 As you walk downtown you will come to an area with cute food trucks called the Rail Crossing.
Snowball's Chance
Snowball's Chance is a snow cone stand that serves up velvety smooth shave ice that is just as delicious as what I've had in Hawaii! You can even buy a couple of snowballs to throw at the targets!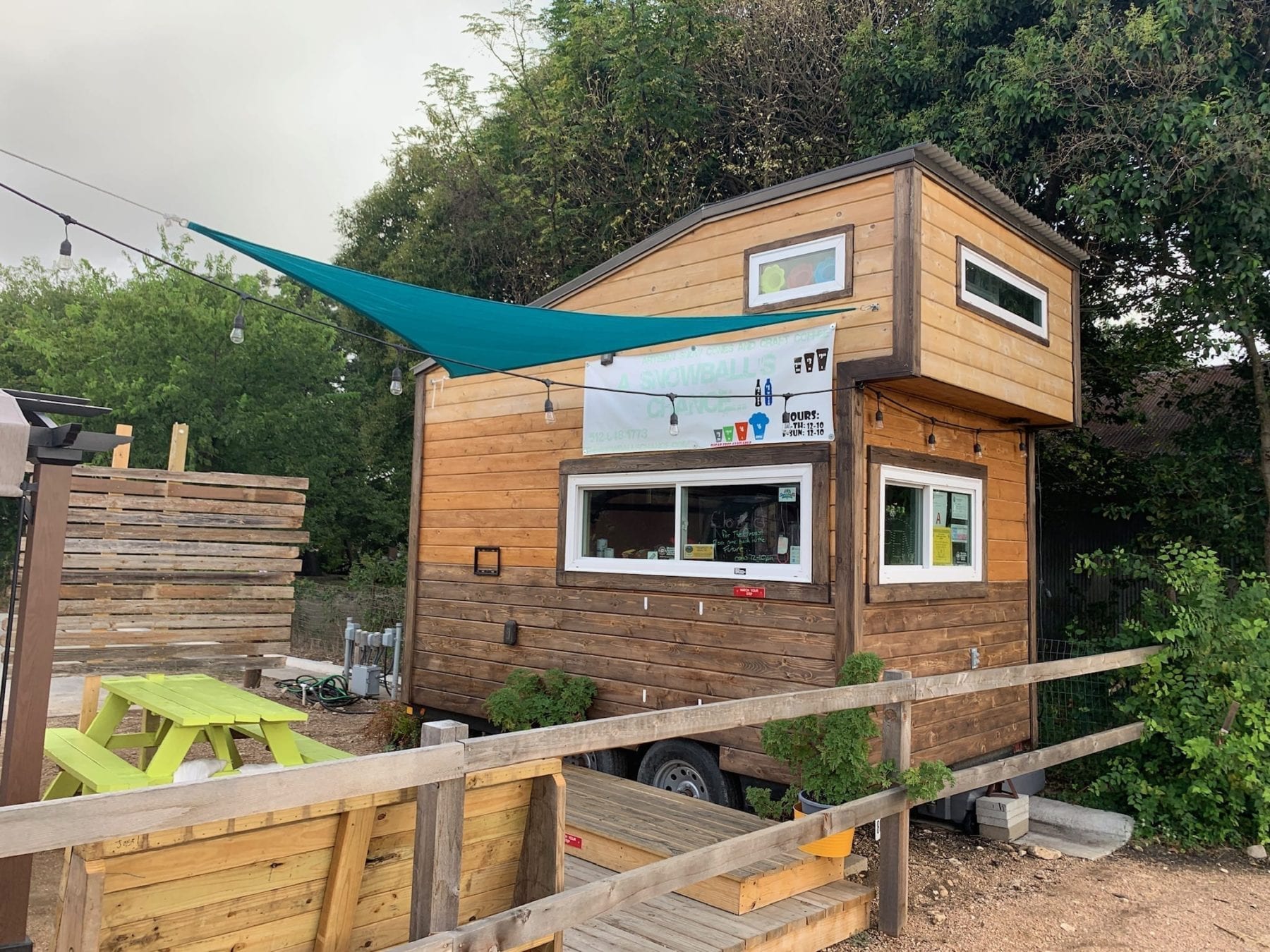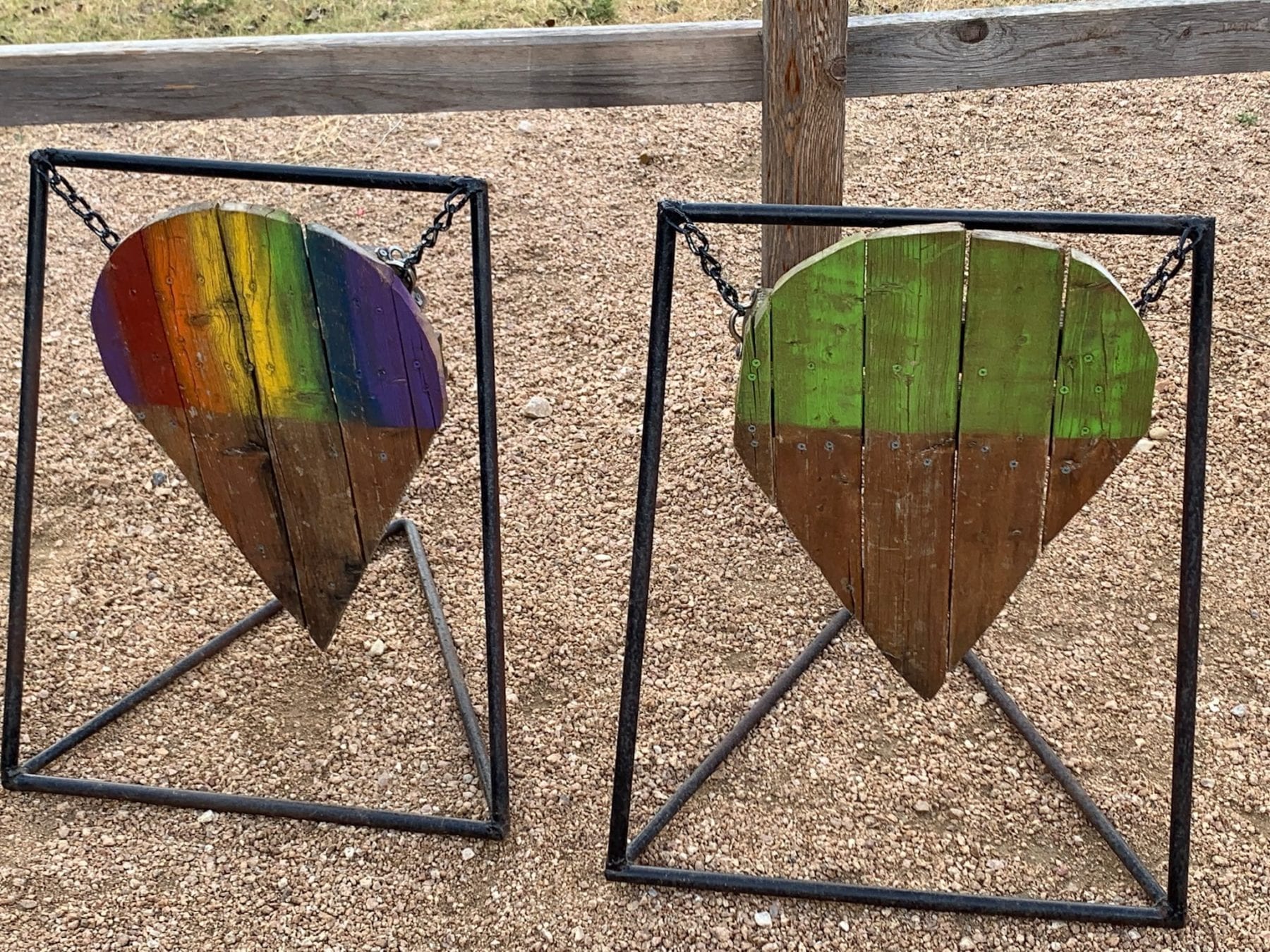 Buda Mill and Grain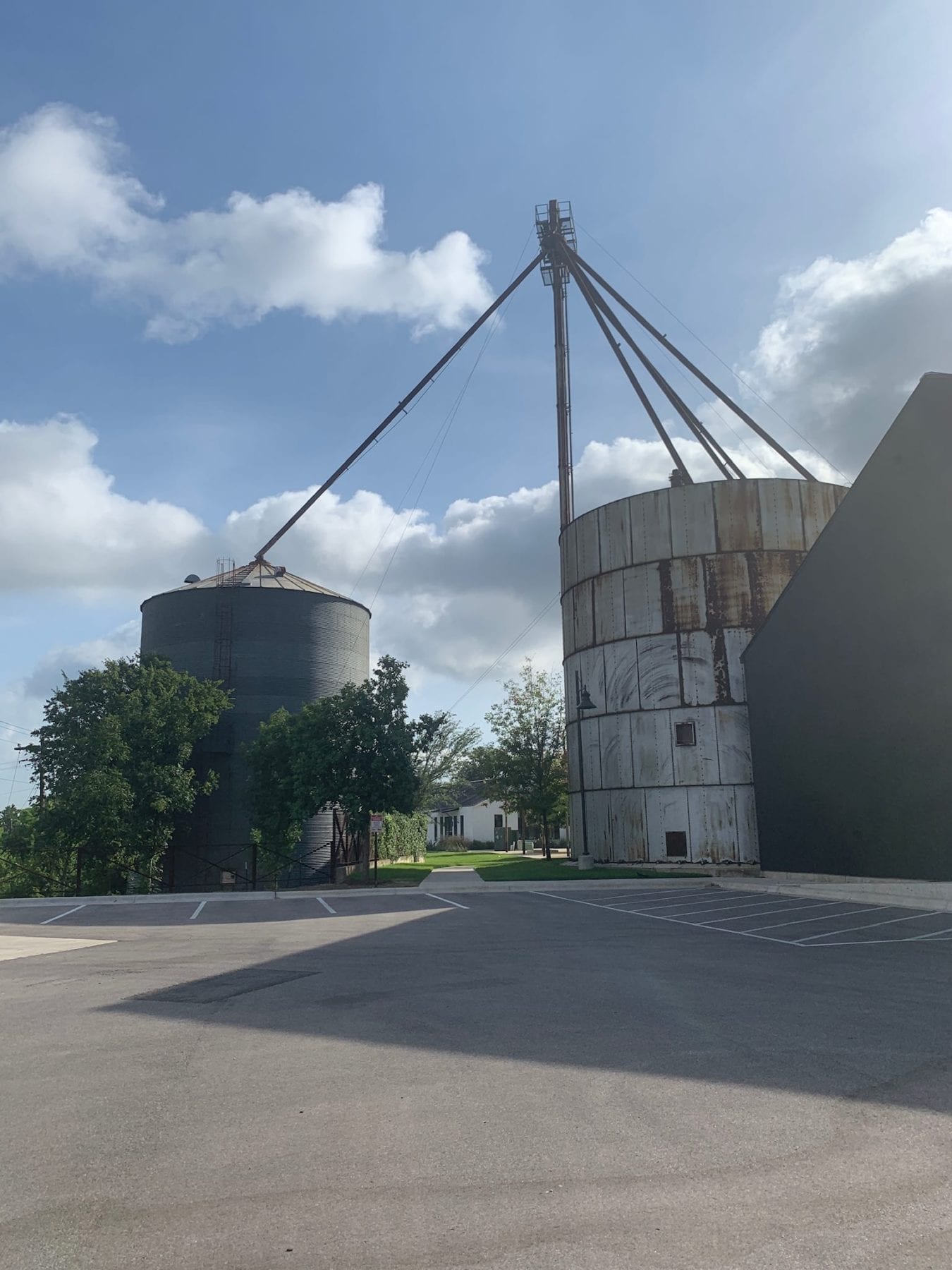 Buda Mill and Grain is a newly constructed business district in Buda.  I love the exterior décor of all the building and shops.
Elipsis Boutique and Nate's
Stop by for some shopping at the Elipsis Boutique and then over to Nate's for a cold drink and a sandwich. This development is still new and there aren't a ton of businesses there yet but the design and architecture is gorgeous!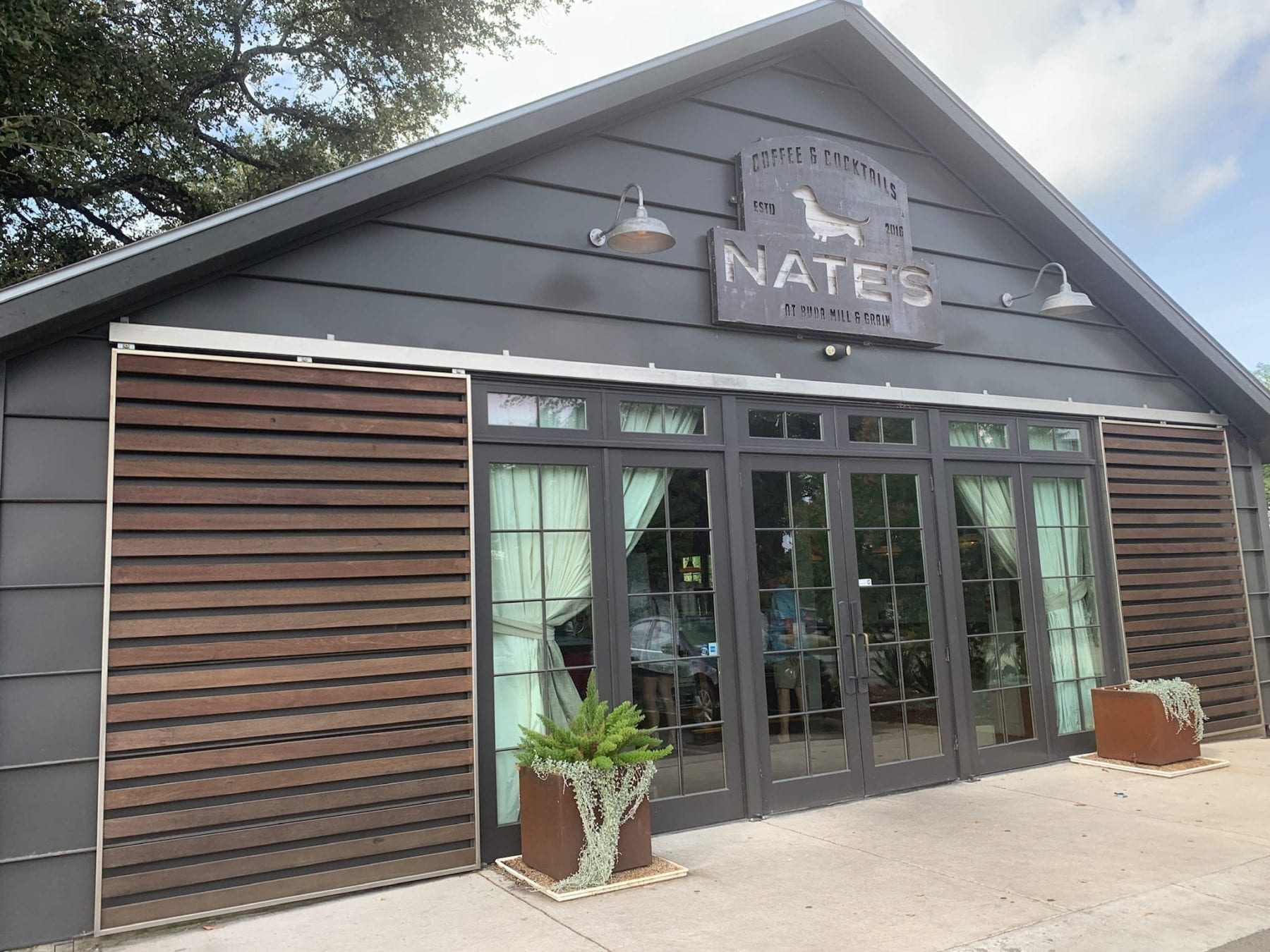 This Buda Mill and Grain website has some really cool history and pictures.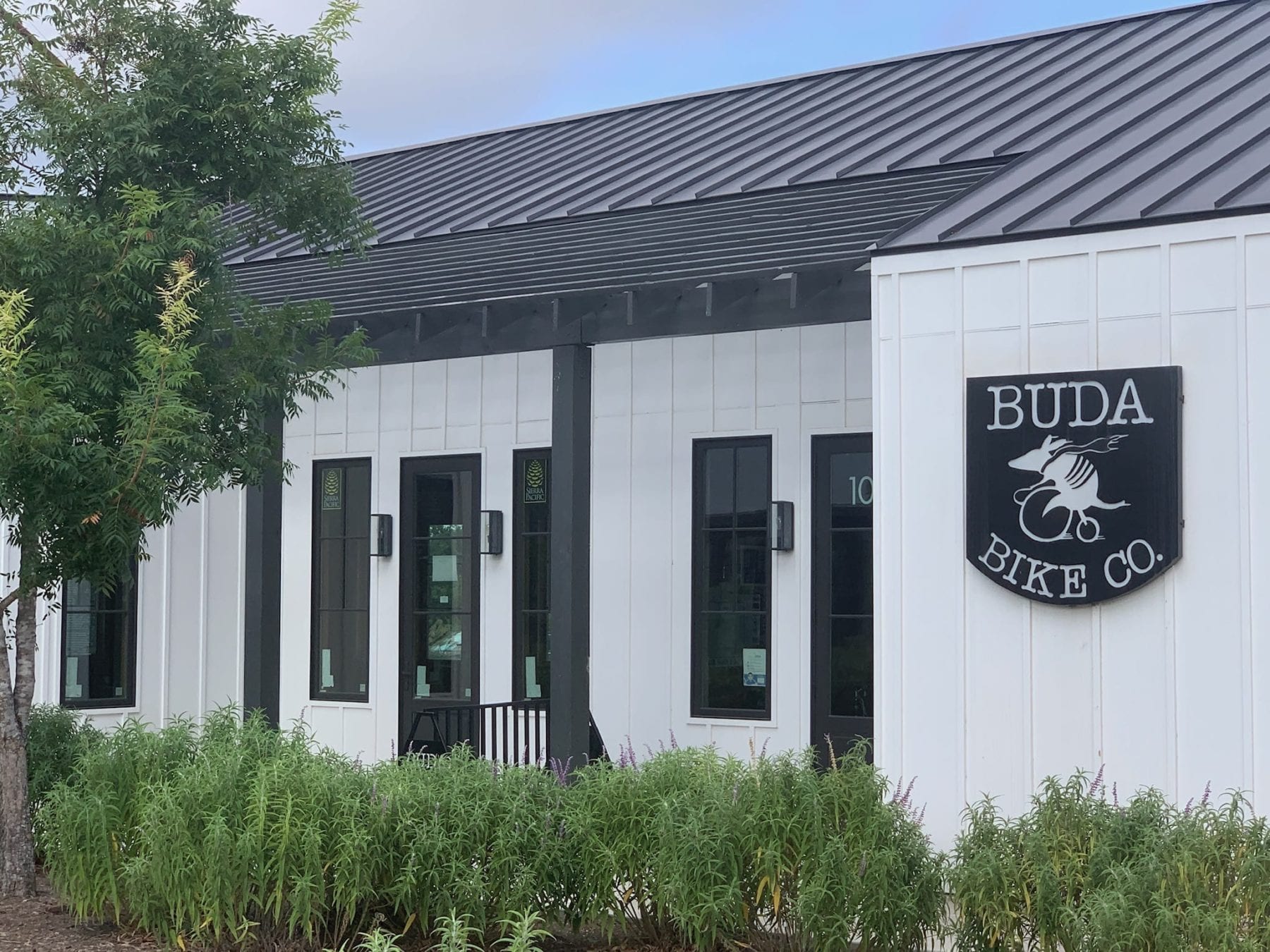 Sweet Cakes 4 U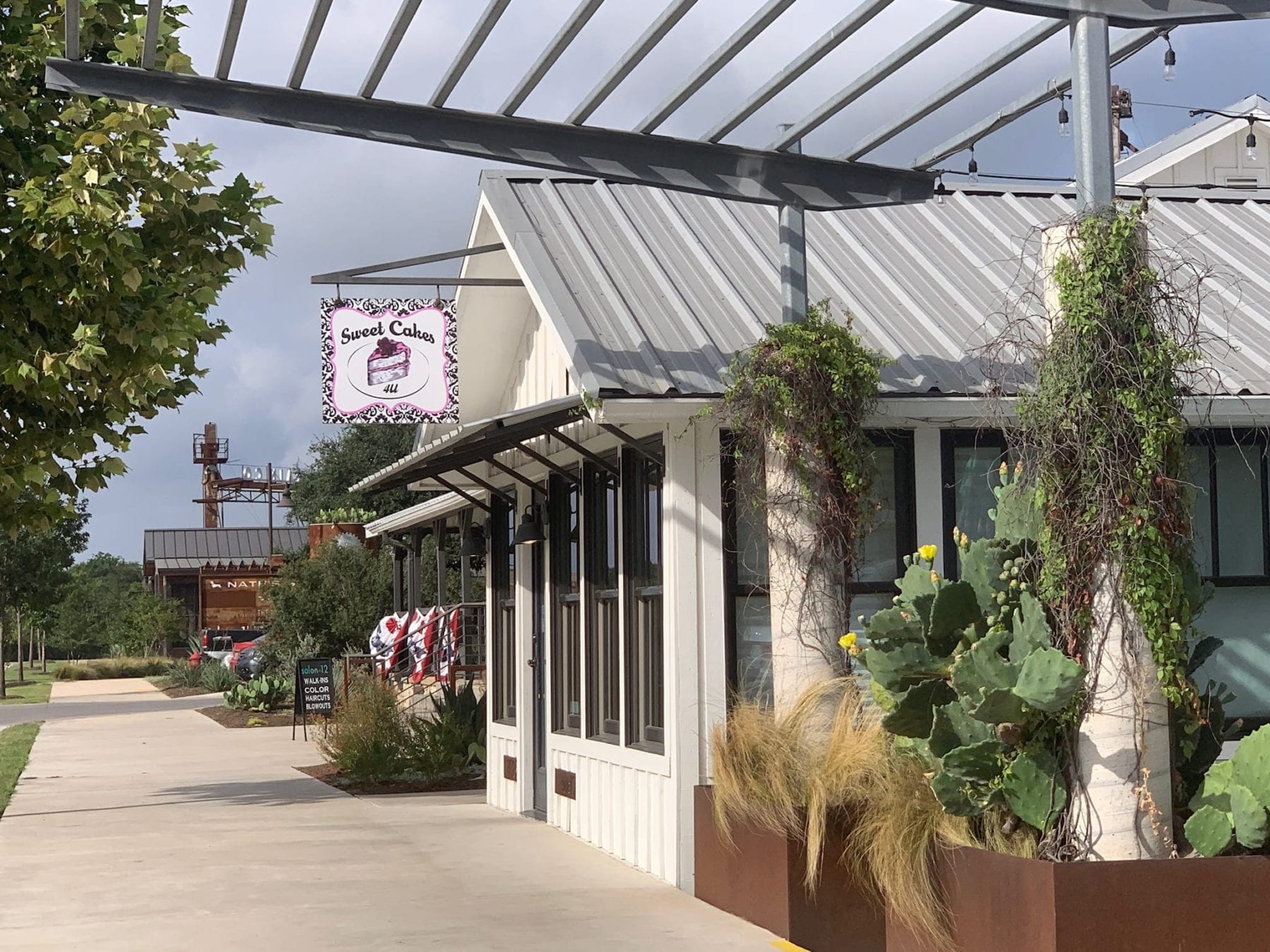 Also, located in Buda Mill and Grain is Sweet Cakes 4 U.  This is a cake shop where you can get it by the slice!
We loved looking at all the different types of cakes displayed in the case. This made it difficult to choose just one!  We decided to have a variety!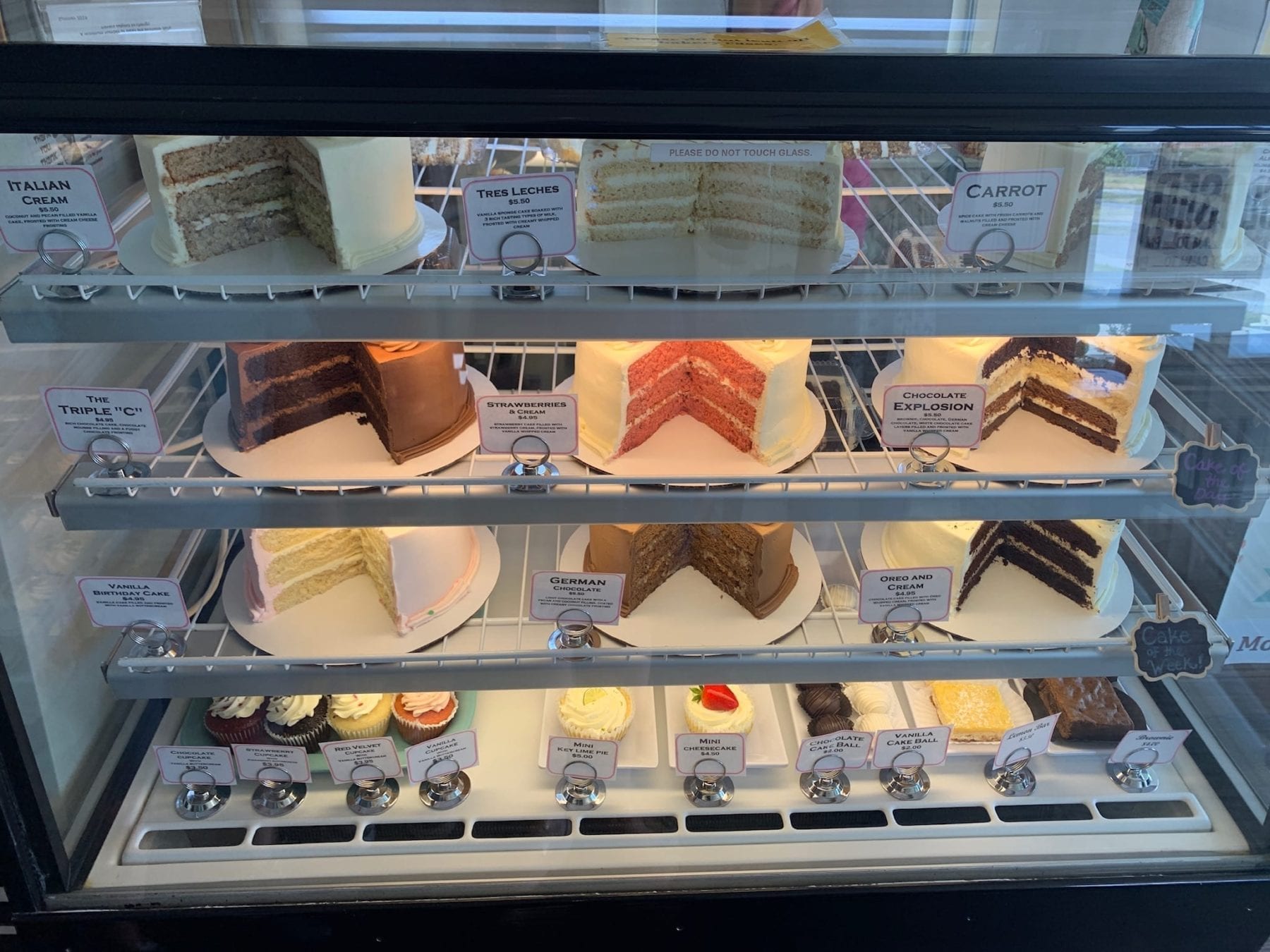 Top Picks
The top picks were triple c, cookies and cream, the chocolate cookies and cream, creme brulee and the strawberry cake.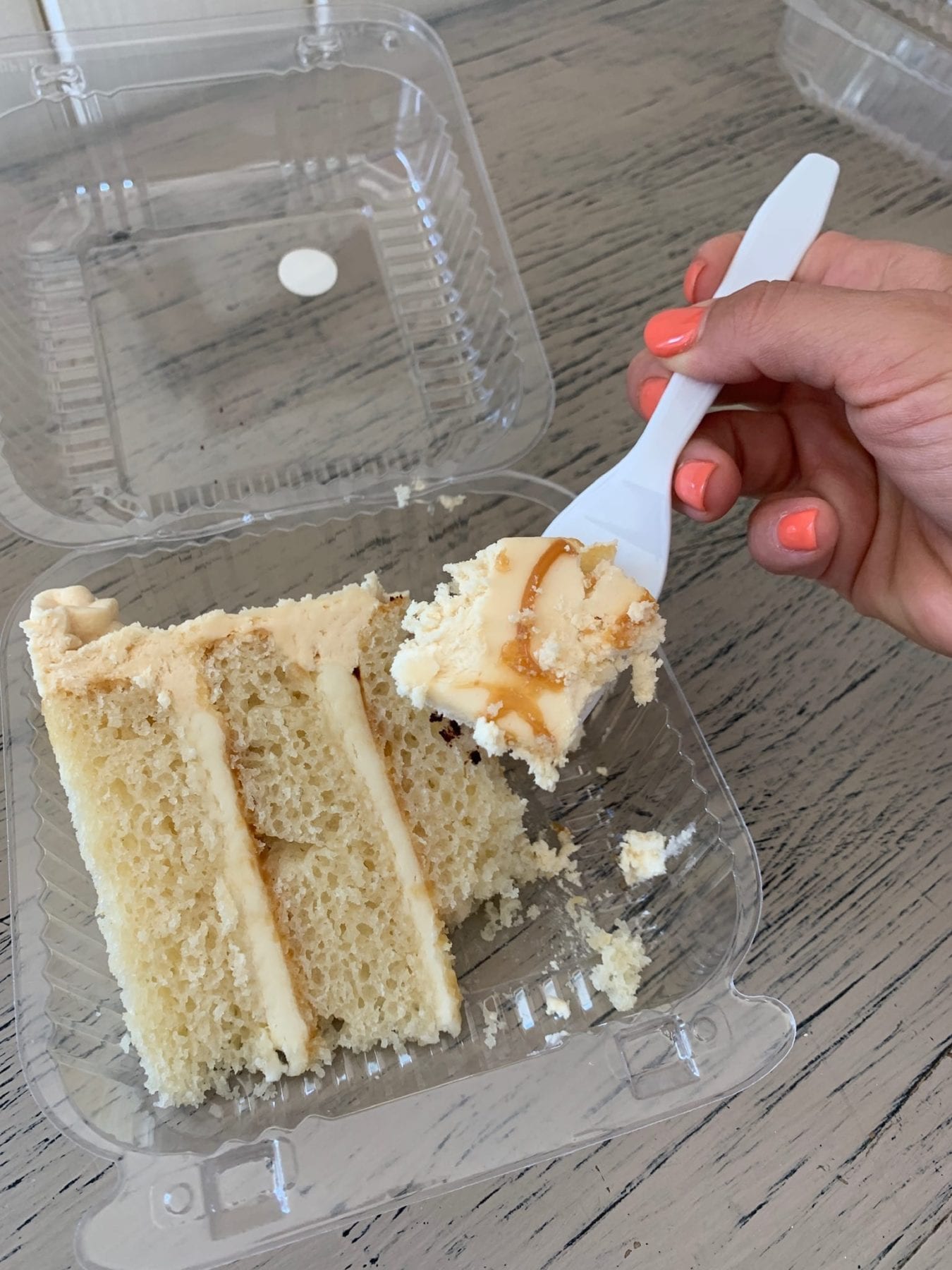 Creme Brulee
Oreo and Cream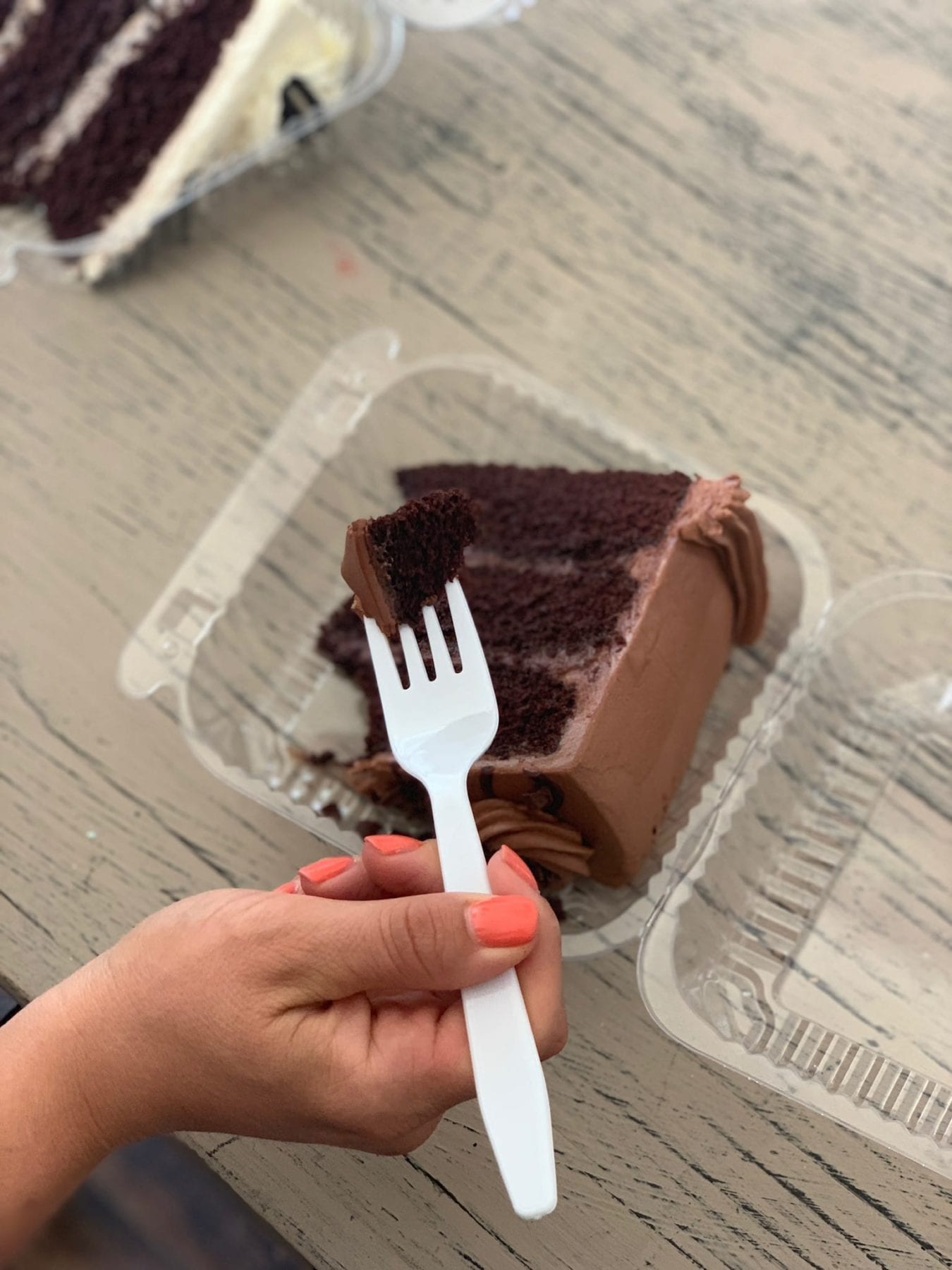 Triple C
Chocolate Oreo and Cream
This cute little shop is worth a stop!  If you are like me and want a variety of delicious choices this will not disappoint! If you do decided to go tell them I sent you! 
This is one of the best things to do in Buda!!!
Buda Drugstore and Soda Fountain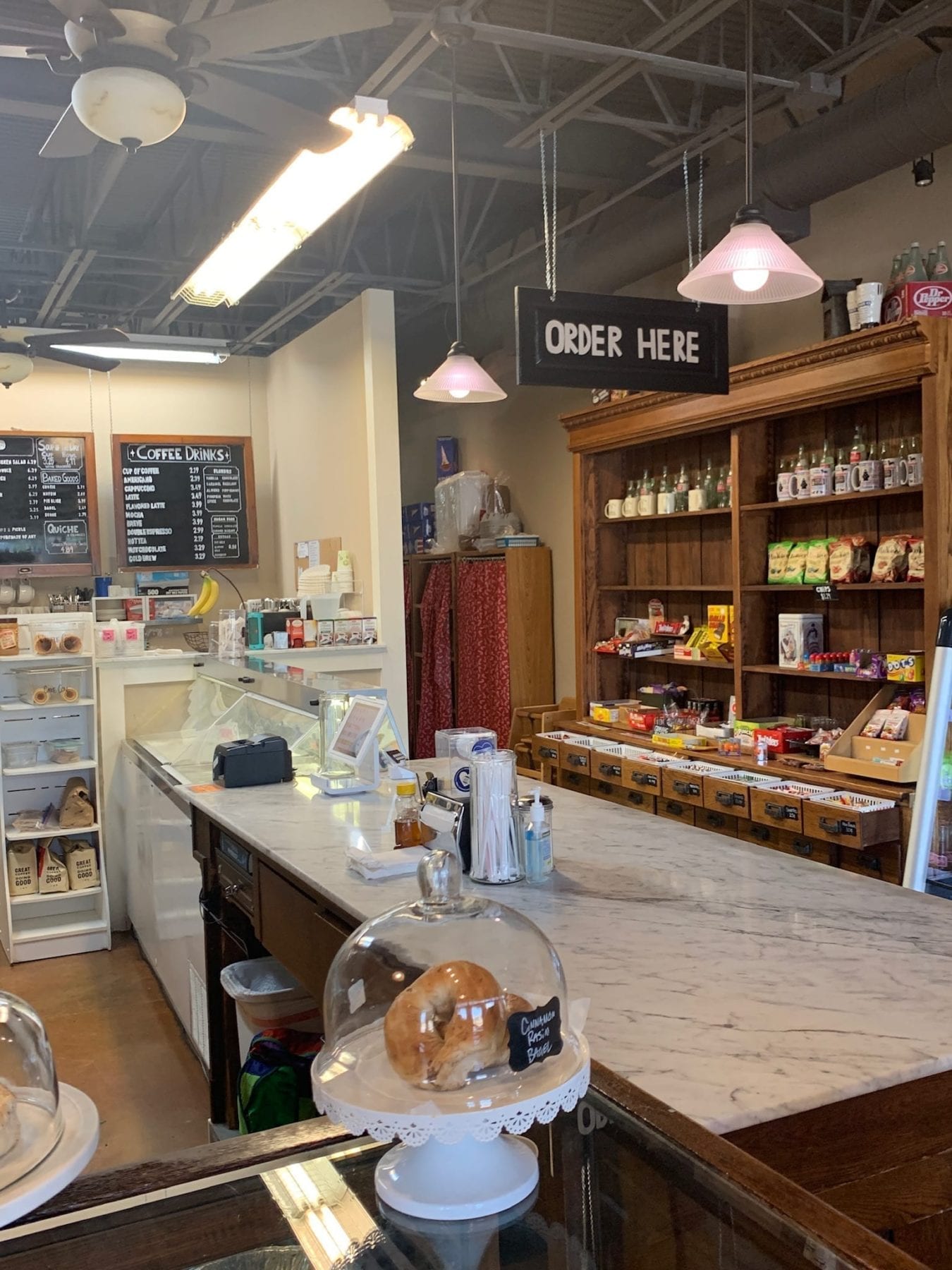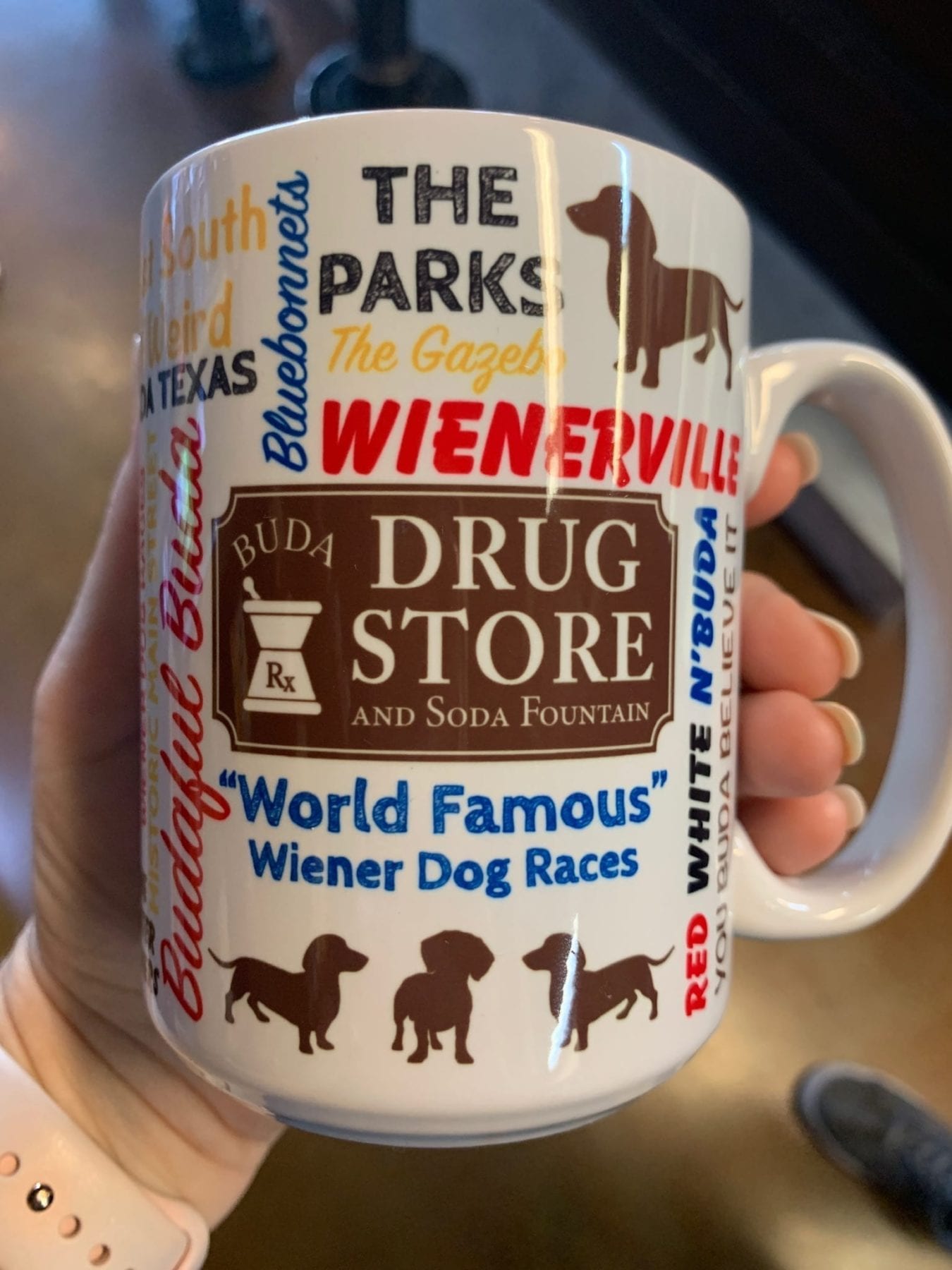 I love this cup because if you read closely it say wiener dog races. This is a huge event in Buda. If you live nearby or just happen to be traveling through this is must do in Buda.  Check out this video!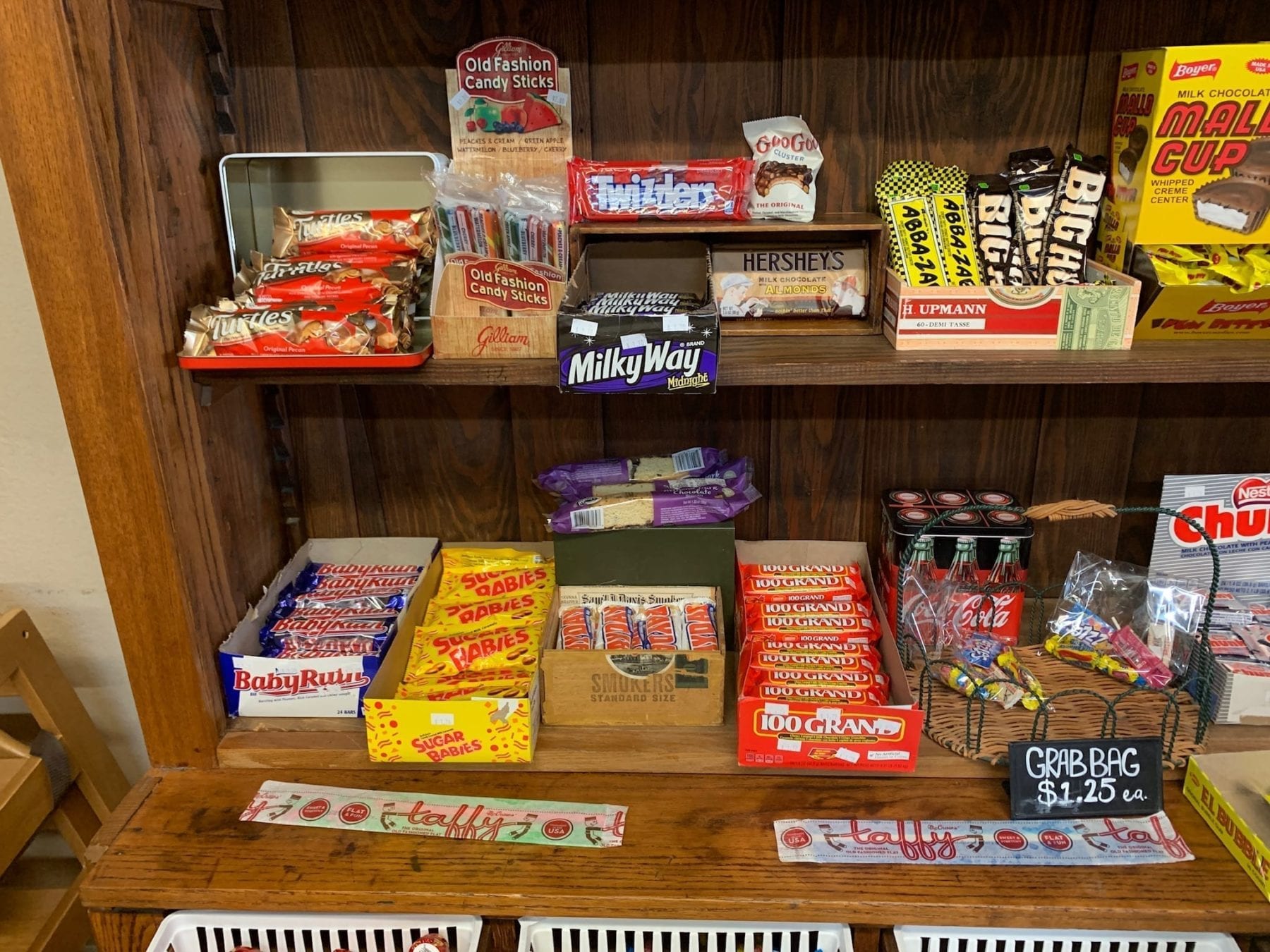 The Soda Fountain has old-time candy and yummy Blue Bell Ice Cream. If you are not from Texas or the area and you haven't tried Blue Bell you are in for a treat.  In Utah we do not have it, so we love to indulge in Texas!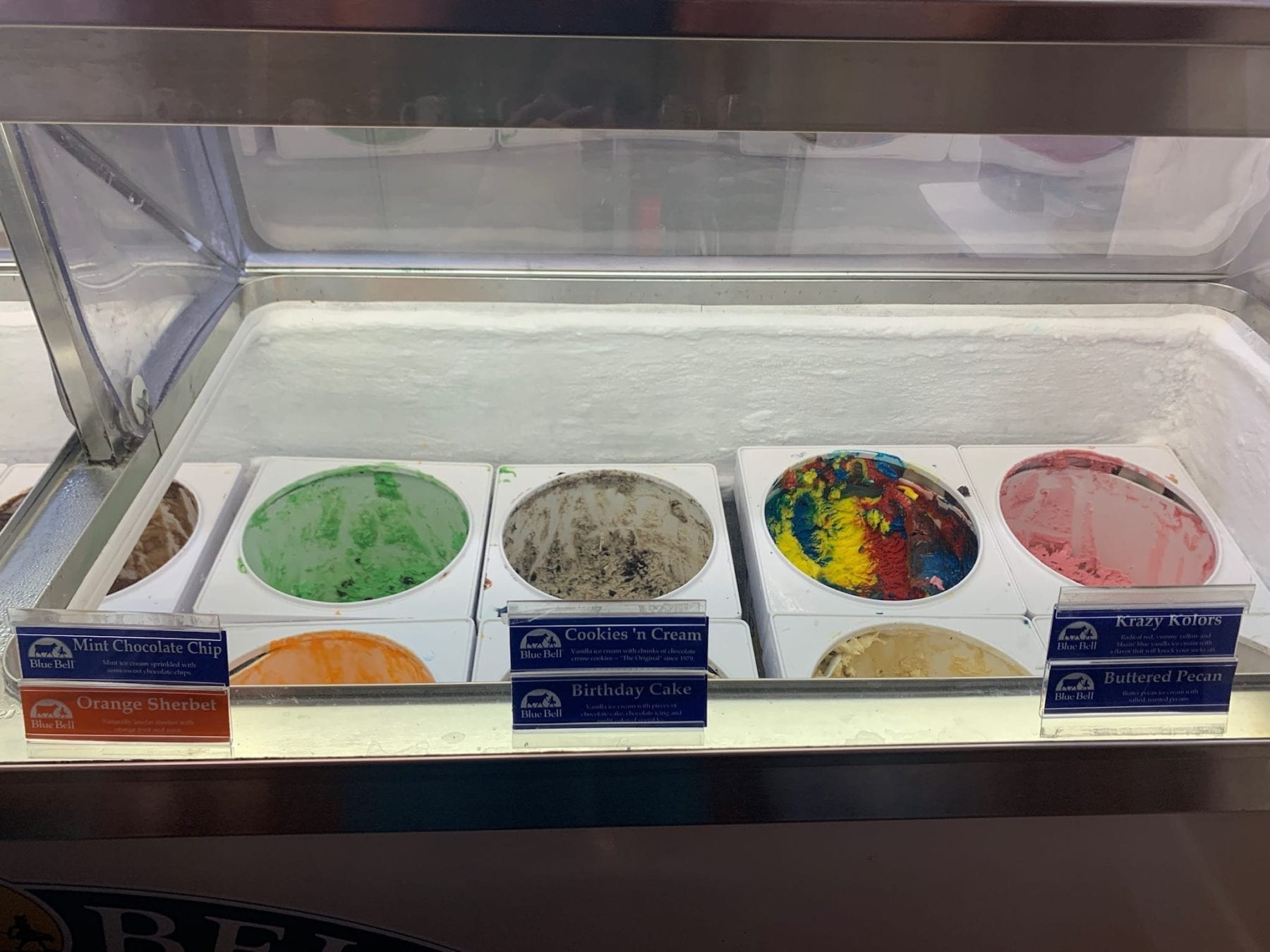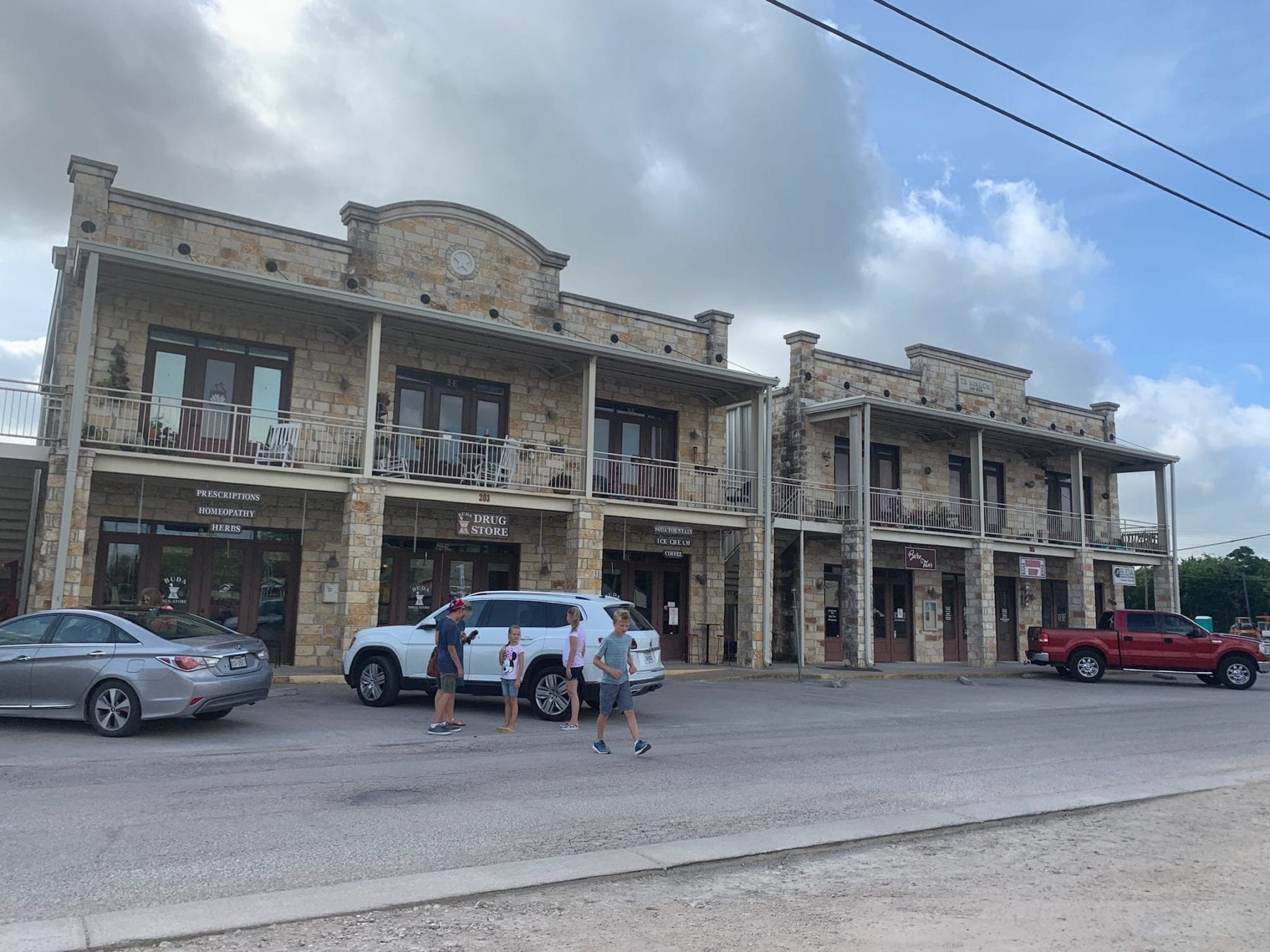 Buda Texas Train Tracks
Located right outside the Drug Store and Soda Fountain is the original train tracks that have been bringing people to Buda since the 1800's.
There's no longer a train stop in Buda but you will see lots of trains pass through and hear them blowing their horns as you stroll around downtown. This is a big hit for the some of the train lovers in our family!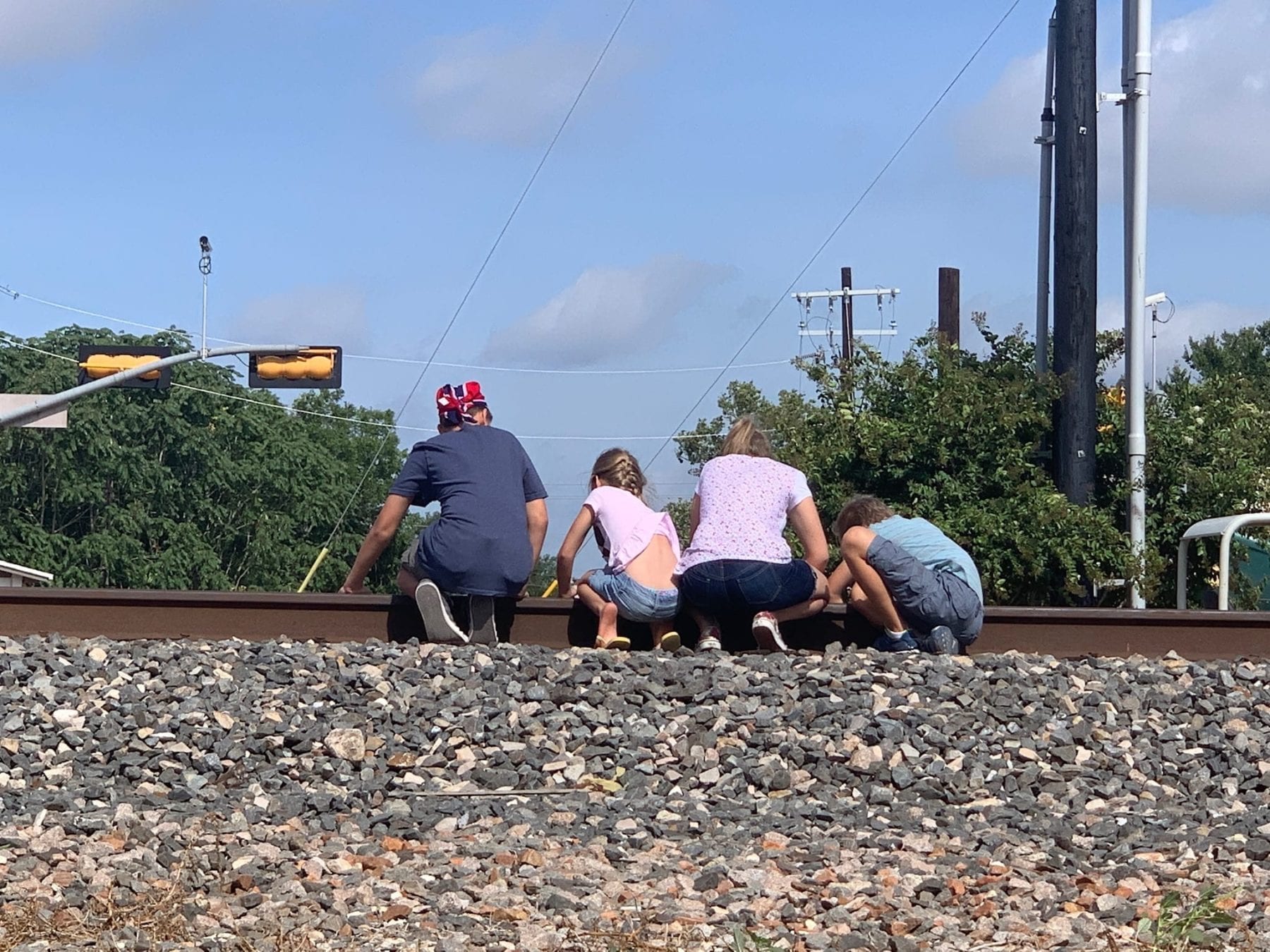 Penny on the Track
What better way to spend your time in a small town than to put a penny on a train track and wait for it to get smashed! (Don't worry we were really really safe! We left while the train crossed and drove back by later on to pick up our pennies)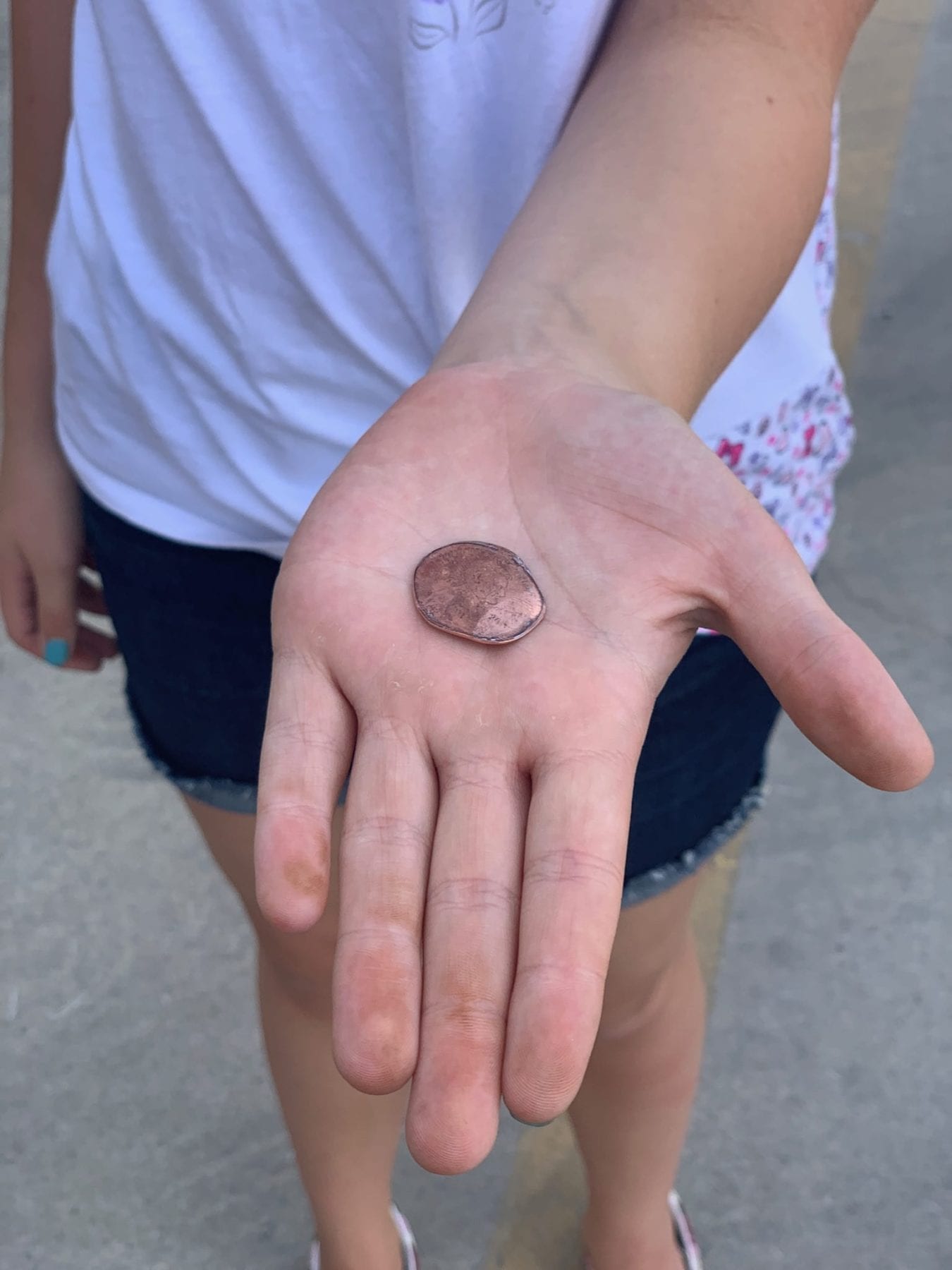 Award Winning Buda Library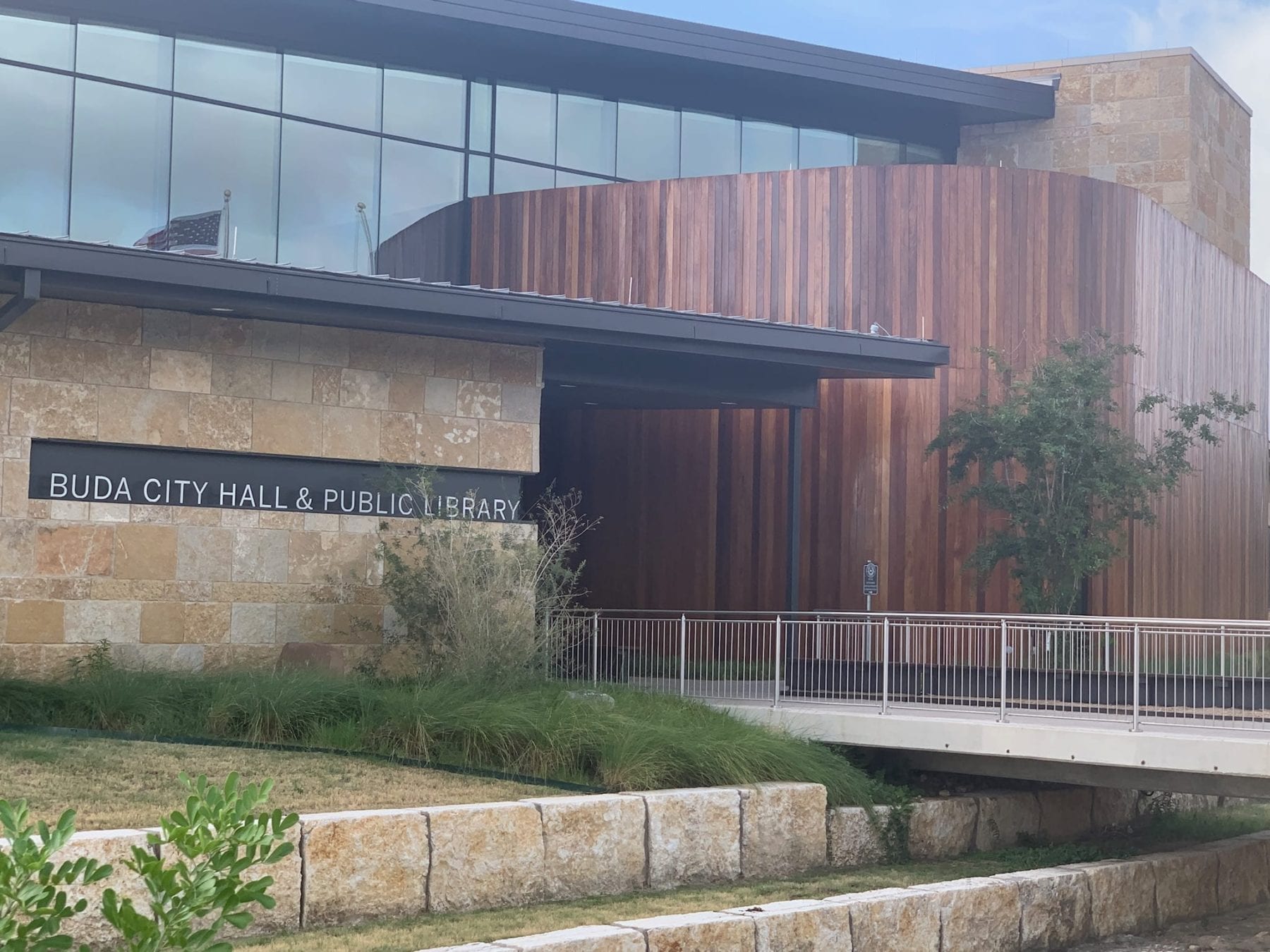 The Buda, Texas library is new and has just been awarded the Urban Land Institute Best Public Place Award.  This alone may convince you to move to Buda.  Such a great resource for a small town!
If you get a chance, go check it out and be sure to admire it's beautiful architecture!
Maverick's Dance Hall
I'm so excited to add this to my top things to do in Buda post!  This venue is officially open!
George Straight hosted a pre- opening event for first responders at the Buda location!   I'm excited to go and check it out next time I am in town and when I do I will give you more information!
Cabela's In Buda, Texas
Cabela's in Buda, Texas is worth checking out.  If you are unfamiliar with Cabela's it is an outdoor superstore.  Cabela's offer's more than just a shopping experience, there is an aquarium, taxidermy museum, and a shooting range game area.
We love stopping at Cabela's with our kids because they love looking around and seeing all the animals.  We also love to eat some of the delicious snack's they offer.  Visiting Cabela's is a must if you are in Buda!
Driftwood Texas
If you love finding small town treasures and mouth watering Barbeque you are going to love what we found as we headed west of Buda into Driftwood, Texas.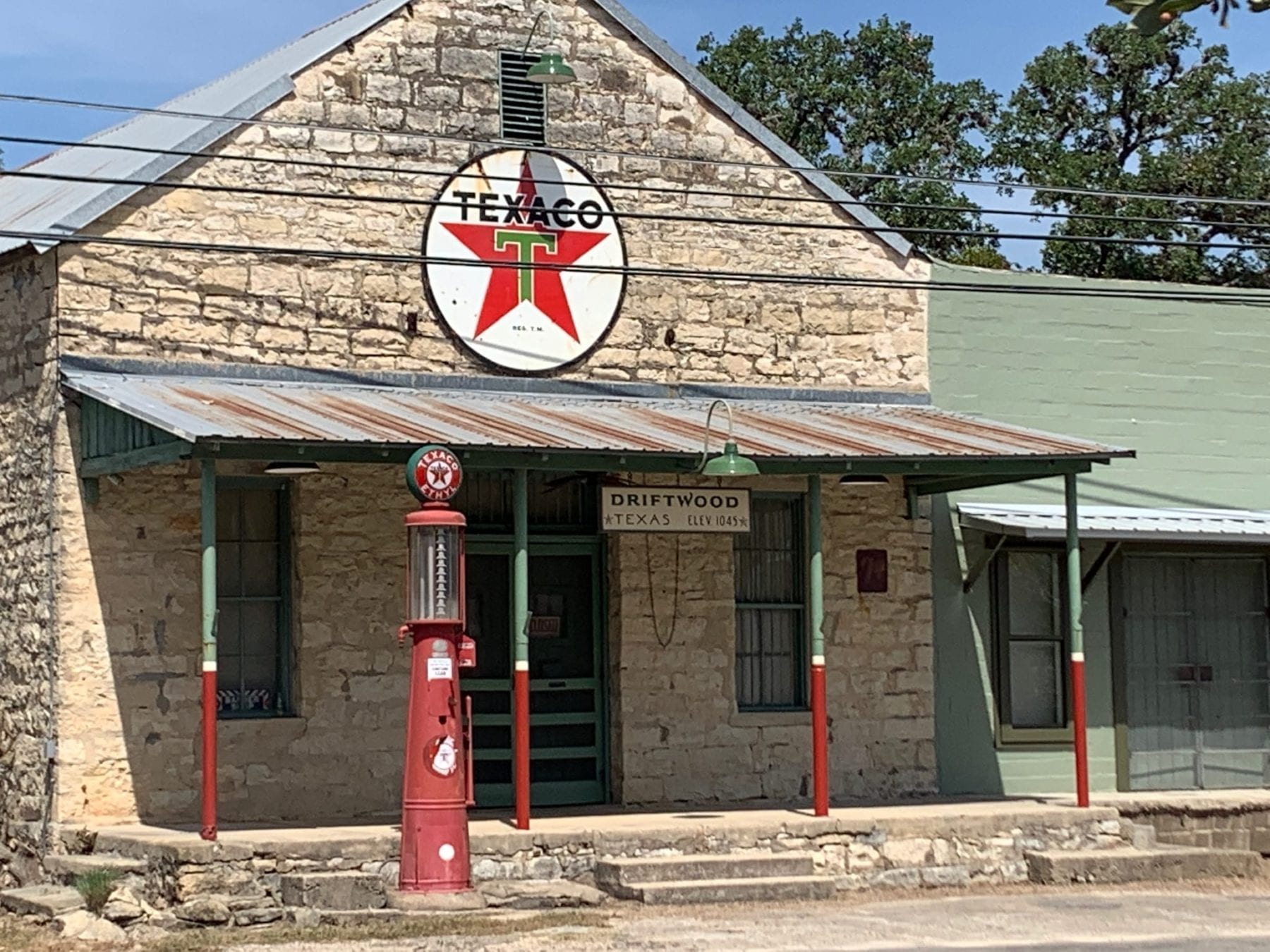 The Salt Lick BBQ
Located in Driftwood, Texas this may be one of the most famous BBQ joints around Austin, Texas.  It is a drive into the country to get the best food around.  Salt Lick has been around since 1967.  It has earned a great reputation for its moist brisket, ribs, sausage and even homemade blackberry cobbler (ala mode..bluebell of course!)
The grounds around Salt lick are beautiful.  We had a chance to walk around and enjoy!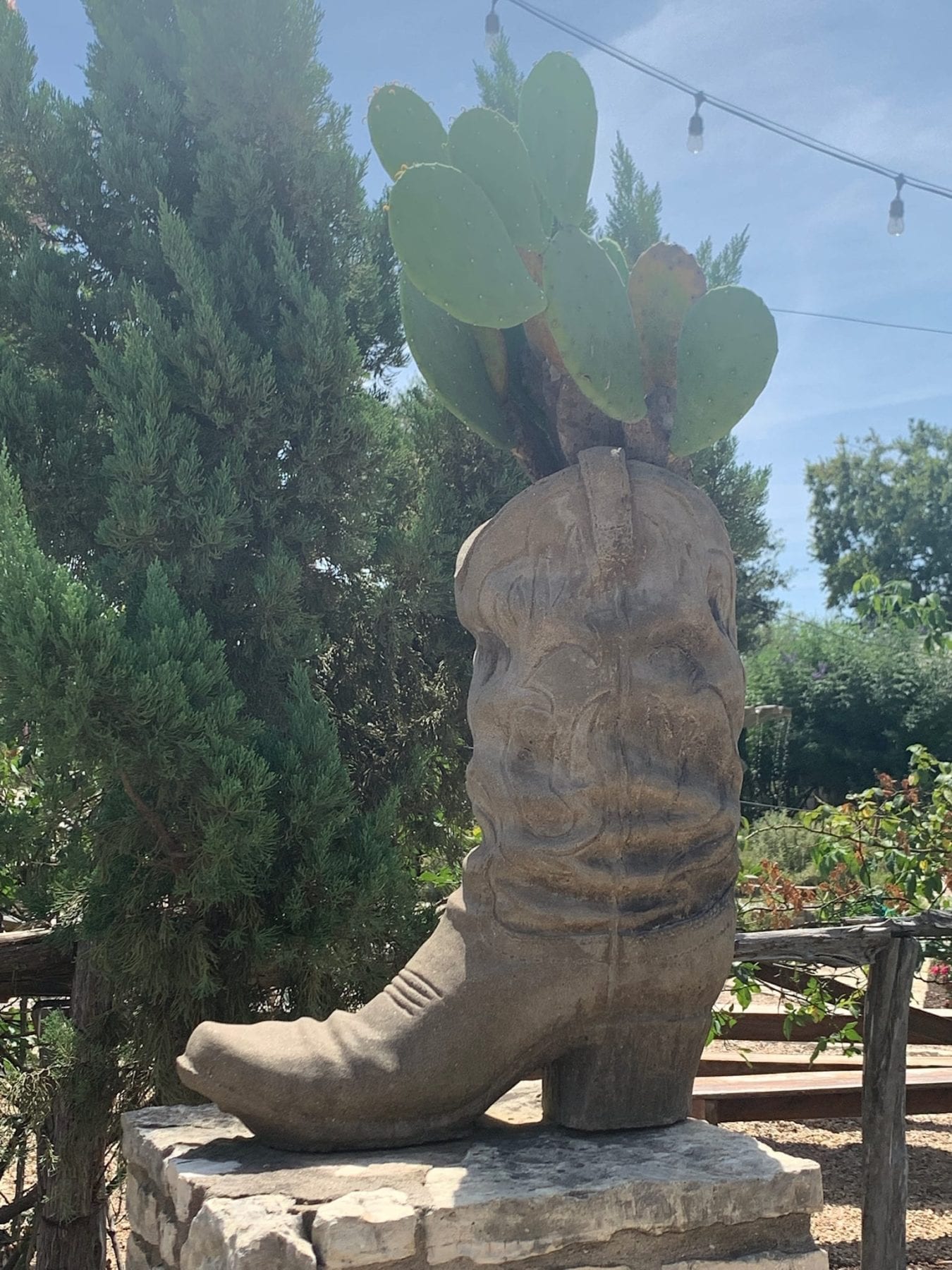 The restaurant itself is very nice with gardens and a rustic feel but, if you drive down the street a little more there is a beautiful property owned by Salt Lick.  It is where they host weddings and other events.  There is a a waterfall and park.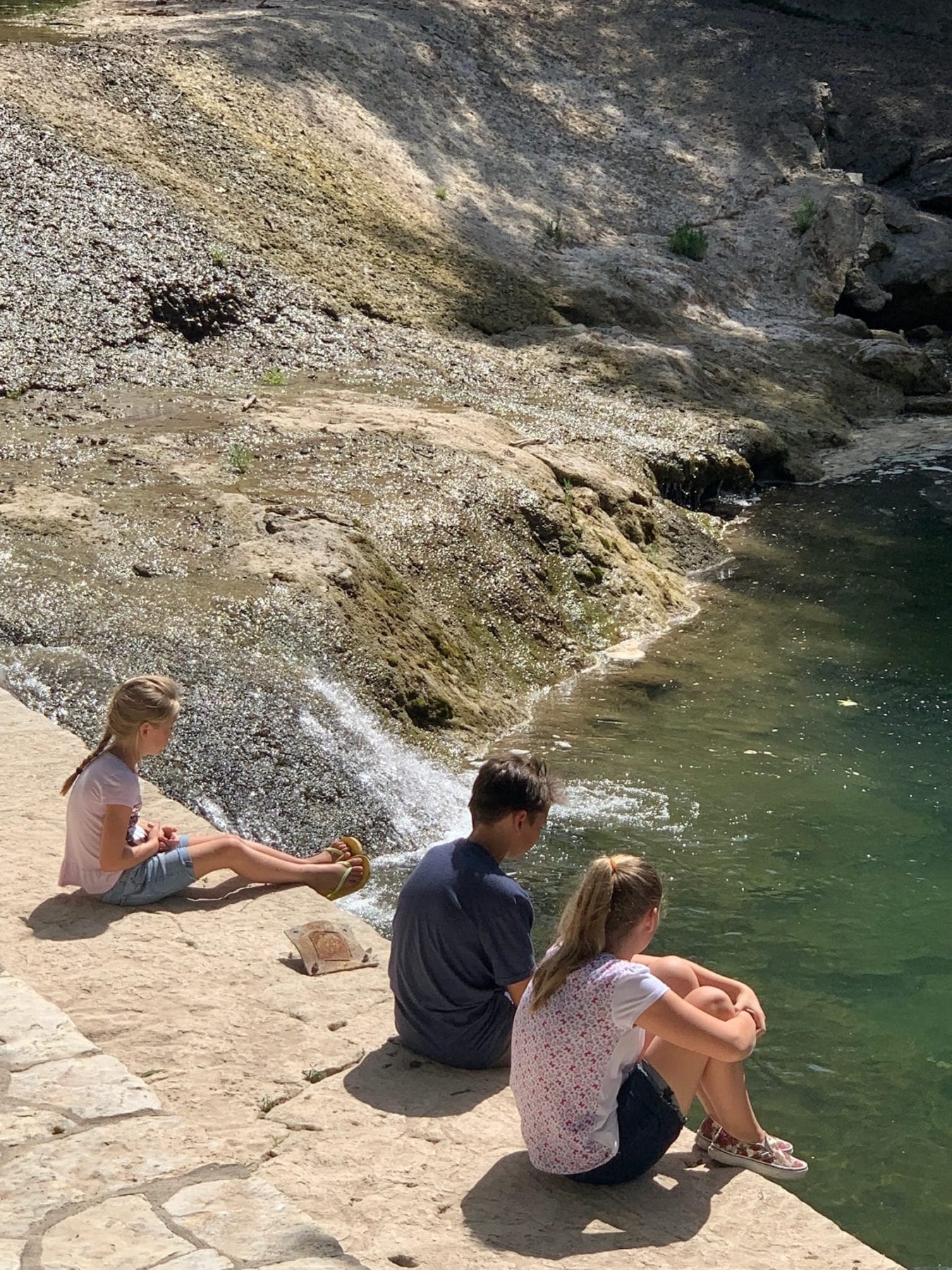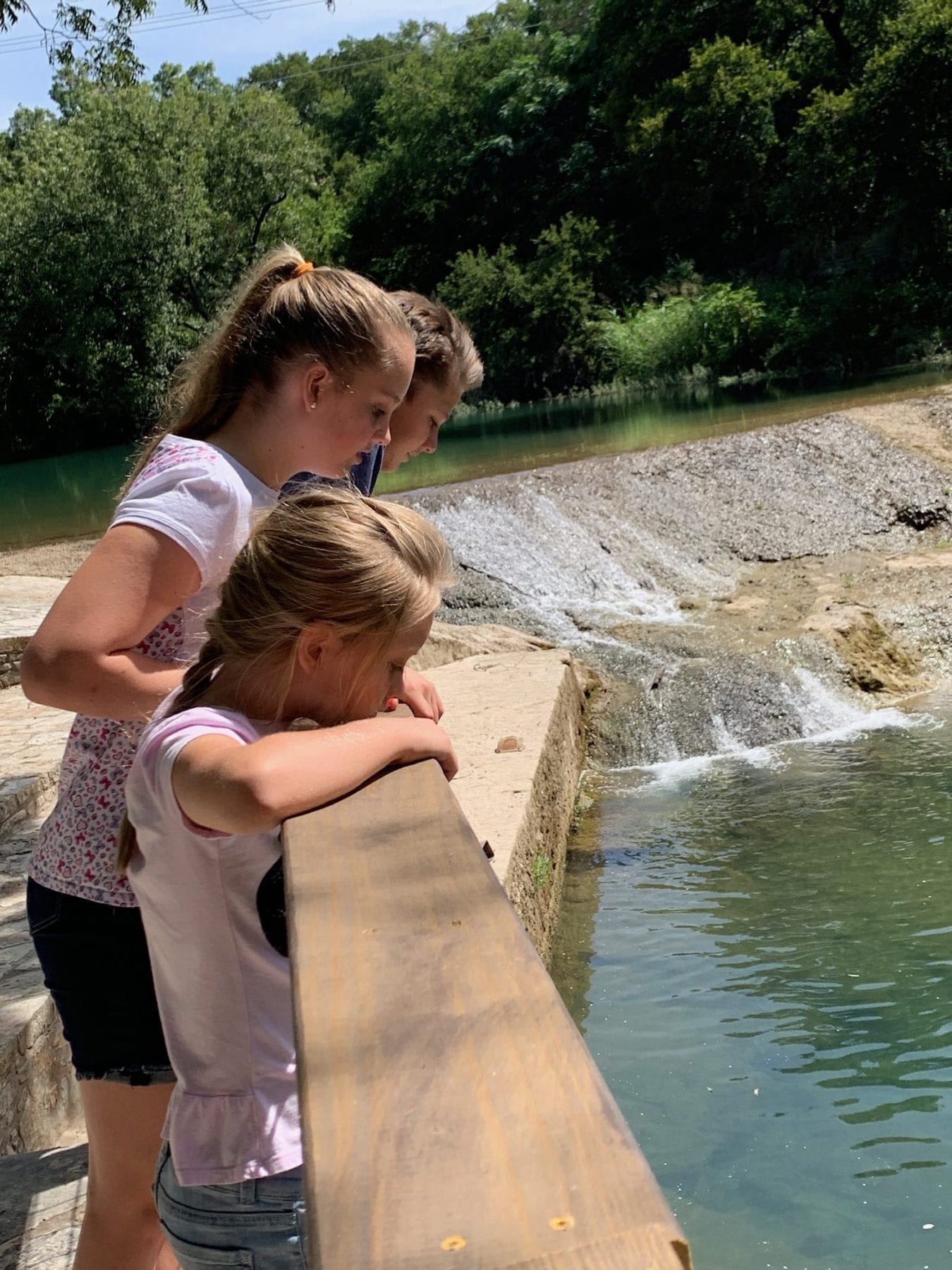 Are you Ready to Have Some Fun in Buda?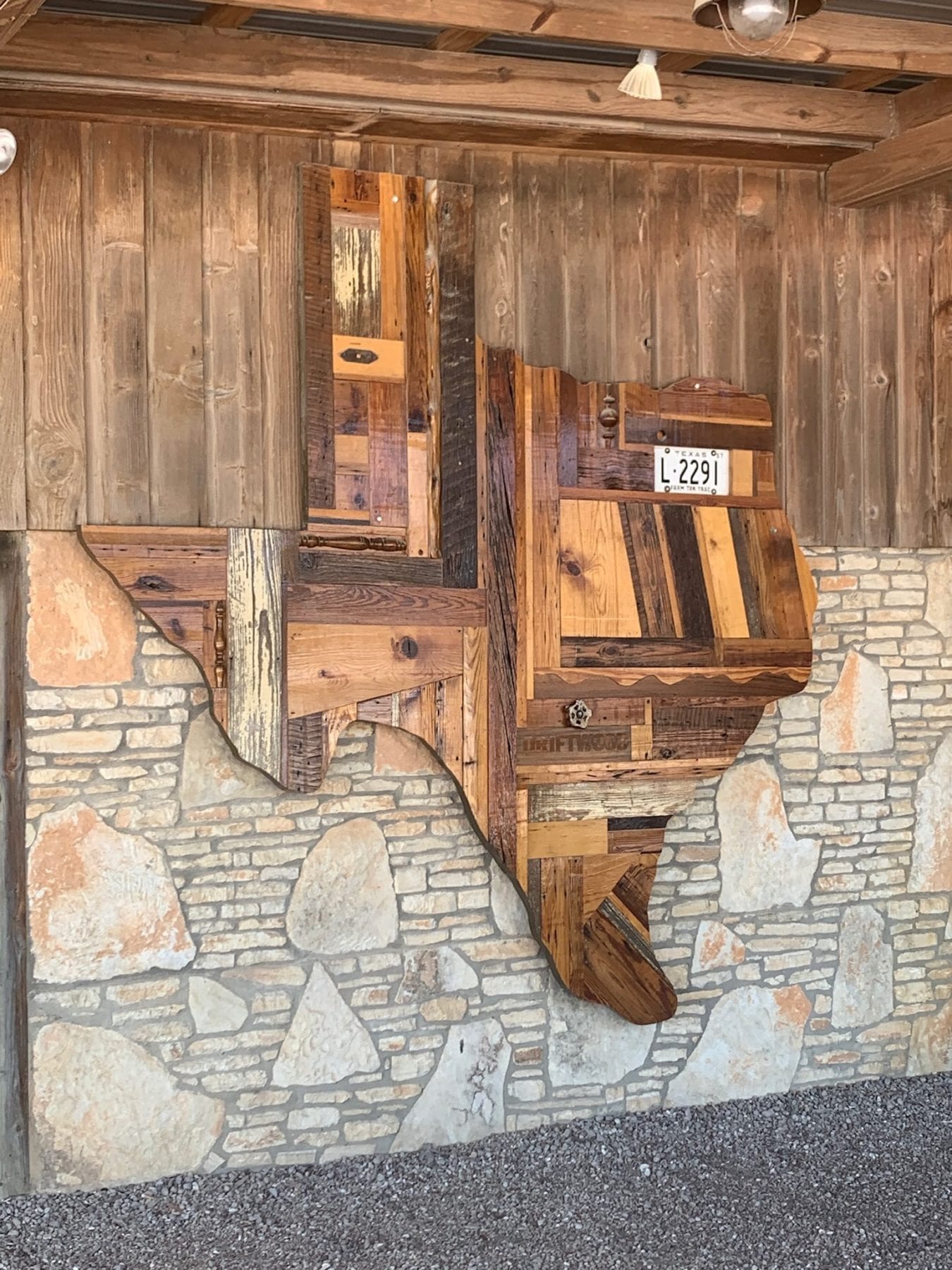 Hopefully, this helps you plan a fun day in Buda!  We loved our visit. There are some great things to do in Buda!
If you are looking for other great day trips in Central Texas check out my Family Fun things to do in Austin and My Magnolia Market posts!
Facebook Community
If you have any questions join my Facebook Travel Community.  You can ask any questions you have about upcoming trips and everyone is happy to help you plan your trip.  I also try to give exclusive travel deals that companies send me.  It is a great group to join!