San Diego in 3 days? Can it be done?
The answer is yes.
There are lots of amazing things to see in San Diego. You might not have time to do them all if you only have 3 days in San Diego, but you will still have a fun time and enjoy what time you do have.
In fact there is a San Diego 3 Day Pass that includes much of what I am including in this post at a reduced rate.
We recently took a 3 day trip to San Diego and had a blast.  Ultimately, we accomplished a lot in the short amount of time we had!
Let's explore all the options so you can plan your 3 day trip to San Diego!
If you want to save this information for later be sure to Pin this to Pinterest by clicking below!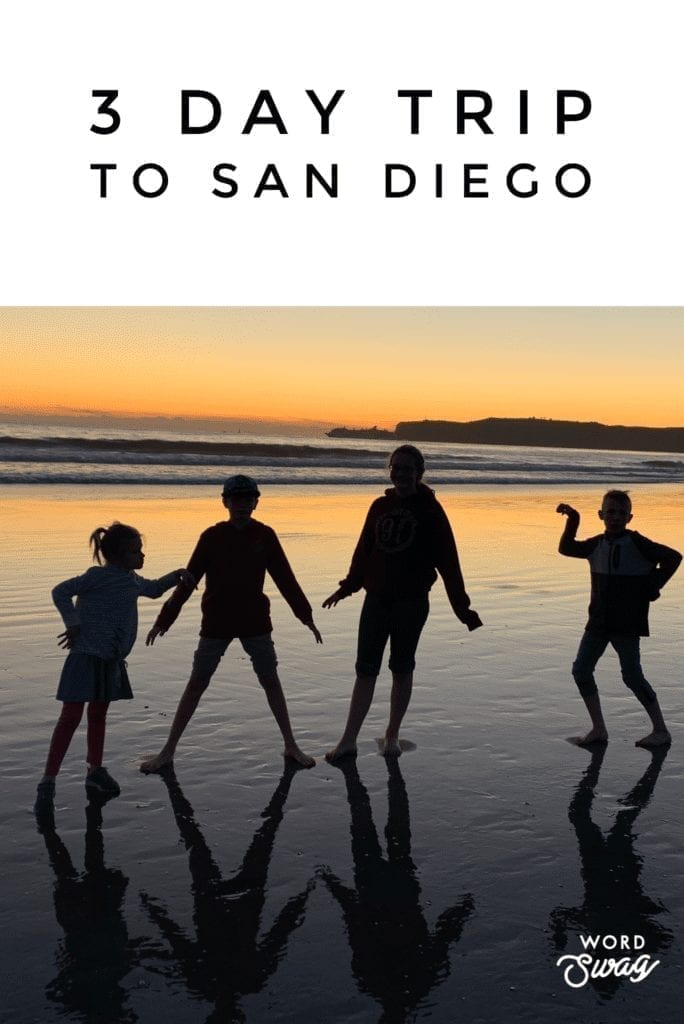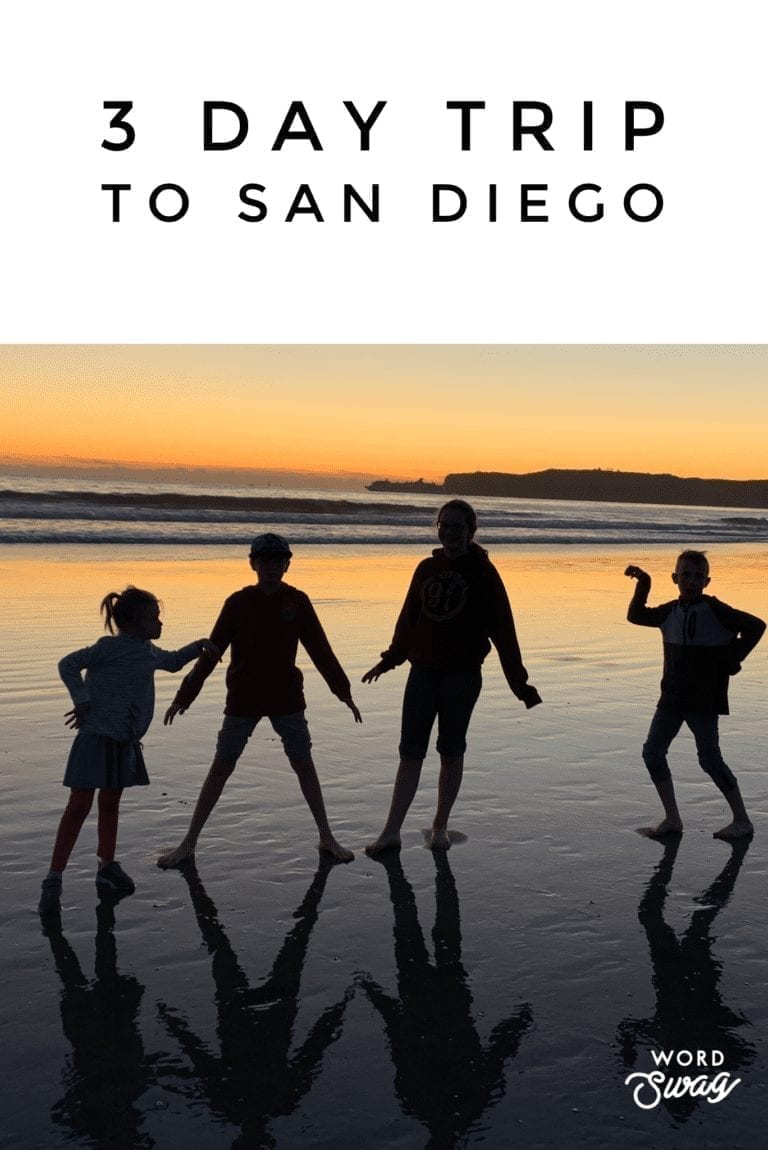 This post may contain affiliate links that will give me a commission at no additional charge to you.
SeaWorld San Diego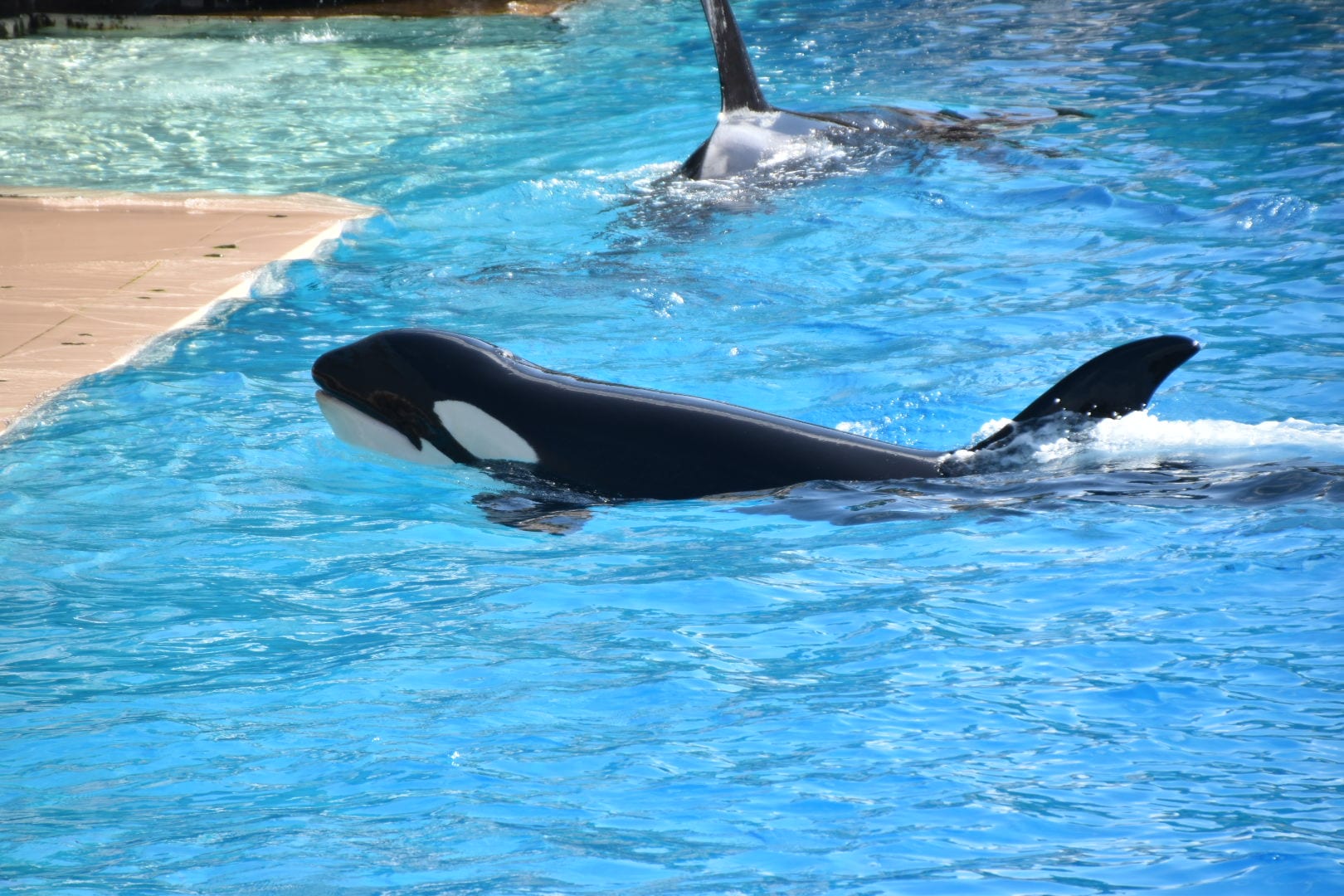 If I had only 3 days in San Diego, SeaWorld would be on my list.  We recently went and had a phenomenal time!  My kids loved it!
Plan A Trip To SeaWorld San Diego
Going on a SeaWorld San Diego vacation was really the highlight of our entire trip!
If you want to plan your trip to SeaWorld be sure to check out our detailed post of everything you know about SeaWorld San Diego.  SeaWorld appeals to all ages from toddler to Grandma and Grandpa.
The shows are incredible.  Our favorite shows were the sea lion and otter show and the orca encounter.  We loved seeing the beautiful animals and learning all about their habitats and how they were rescued or trained.
Also, we loved the rides. My kids had a blast and want to go back to SeaWorld San Diego.
Old Town San Diego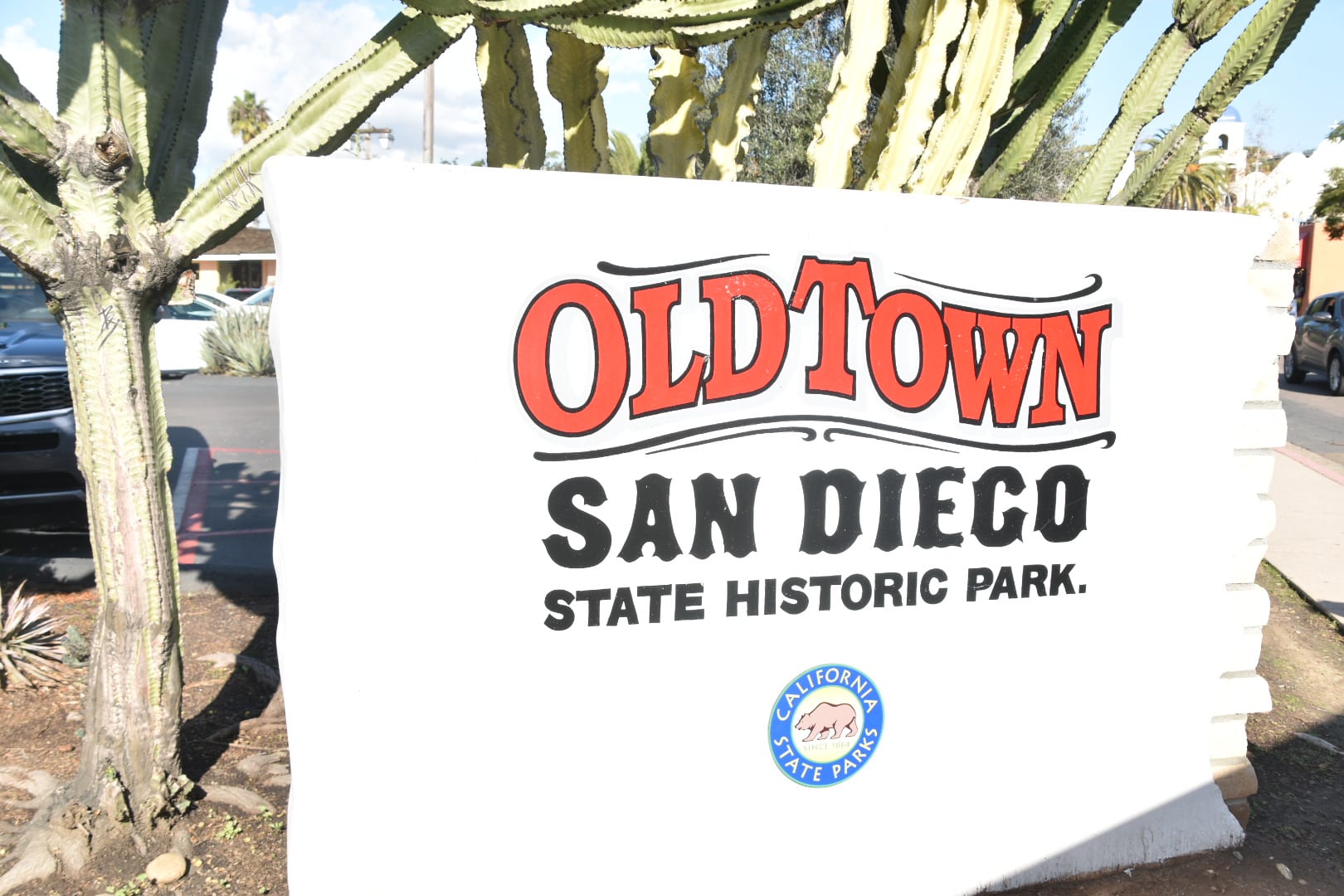 Old Town San Diego State Historic Site is a great way to spend half a day!   This area features historical building from the early days of San Diego from the years of 1820 – 1870.
Mormon Battalion Museum
We went to the Mormon Battalion Museum, which is a fabulous place for kids.  You get to pretend you are in an American army marching to the Mexican American War.  After watching a video and demonstration of what kinds of weapons and supplies the soldiers wore you get to pan for gold.  Also, you get a free old timey photo to take home.
Old Town San Diego City Center 
After the museum, we headed to the center of Old Town and walked through many buildings that have historic exhibits. There is a Old Town San Diego Trolley Tour  available that will lead you around the area.
In Old Town, people dress in clothes from the period  and demonstrate different activities such as soap and candle making.  There are also street stores that sell souvenirs.
If you go at the right time of the year street performers will sing some lovely mariachi tunes for you.
Eating in Old Town San Diego
The highlight for us was eating the Mexican food in this area. There are lots of restaurants to choose from.  We ended up going to Cafe Coyote.  I really liked it!  They have a musician that sang to me because it was my birthday!
USS Midway Museum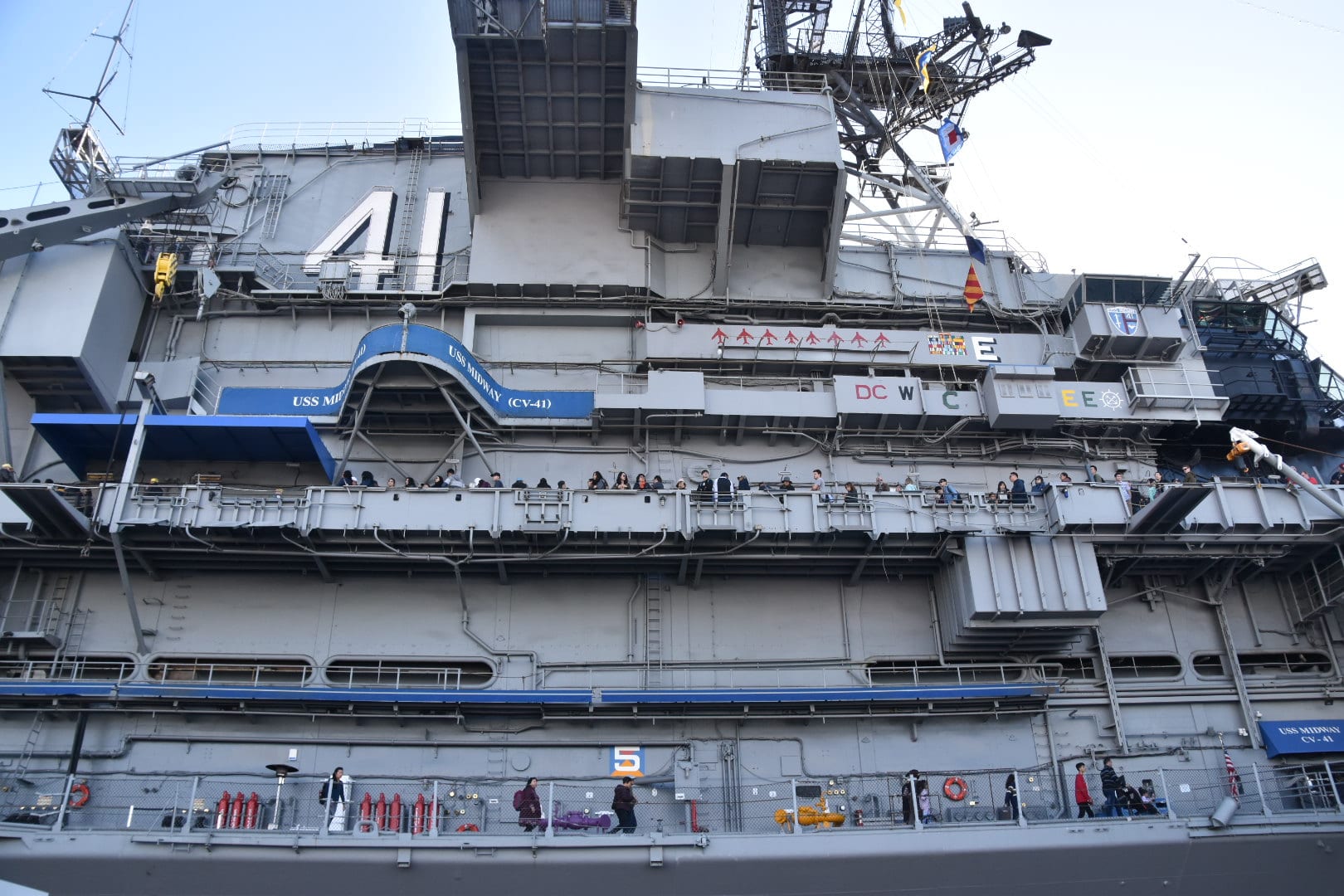 The Marina District is where the USS Midway Museum is located, a historic aircraft carrier.  It is located really close to the Gaslamp Quarter of San Diego, which is a shopping and restaurant district.
We loved the USS Midway Museum.  I knew my 4-year-old boy would love seeing all the planes and being on a ship.  My older kids loved using the audio guide and learning about how the navy ship operated.
USS Midway Museum Video Presentation
Once you enter the ship, head to your right and there is a video offered for you to watch about World War II.  It really opened our eyes of the sacrifices that our military make for us to enjoy our freedoms.
I recommend checking this museum out.  I would love to go again on a less busy day.
San Diego Harbor Cruise
Also in the Marina District is the option to take a harbor cruise. This would be a great opportunity to explore this area!
Gaslamp Quarter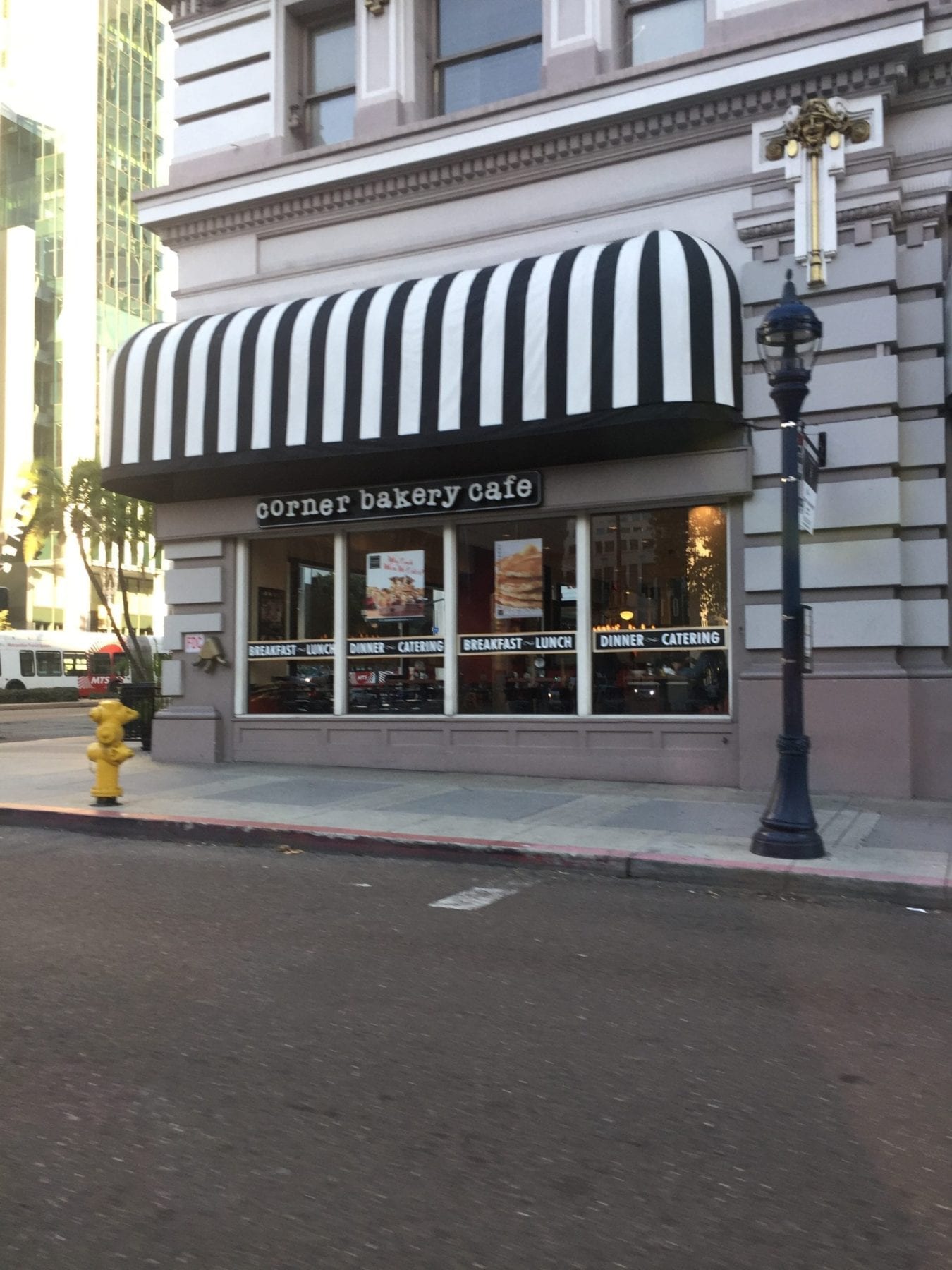 Located in the downtown area of San Diego is Gaslamp Quarter.  This area is a great place to get lunch and enjoy some shopping.
I probably wouldn't want to do this activity with children.  To me it would be stressful as we saw lots of homeless people just outside of the shopping area.
But if I was on a couple's getaway this would be a great romantic spot to enjoy the waterfront area of the San Diego Marina District and have a romantic dinner. Plus, there are great tours in this area. 
We did not fit this in on our three-day trip, but we could have easily substituted this in, in place of one of a our beach adventures, or by not sleeping in.
LegoLand California Resort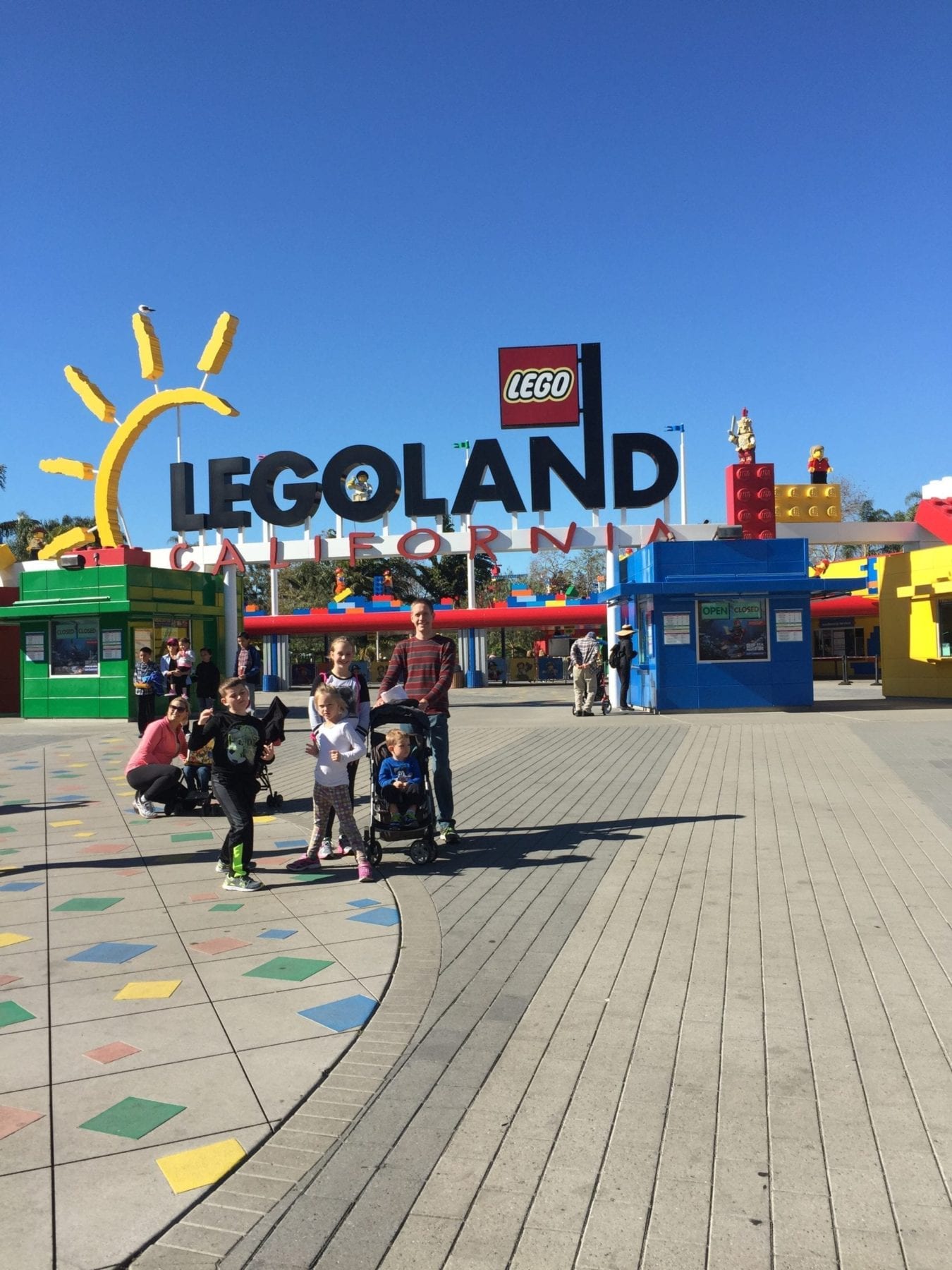 Legoland California is in the San Diego area (Carlsbad) is a great place to go if you have little ones under the age of 10.  My little kids loved the park!  Most of the coasters are junior coasters.  Their Ninjago ride is a fun interactive ride that is really worth giving a try.
Legoland is included in the San Diego 3 day pass .  This is a great option if you are planning on doing many activities in a short amount of time!
Our Experience
On our last trip we did not do Legoland California but we have in the past.  The best part for us was staying in the Legoland Resort Hotel.
The hotel is the most themed hotel I have ever stayed in.  We stayed in a pirate themed room.  It was awesome.  The hotel offers fun games, scavenger hunts, and dance parties.  It was really an amazing experience staying there.
San Diego Zoo and Safari Park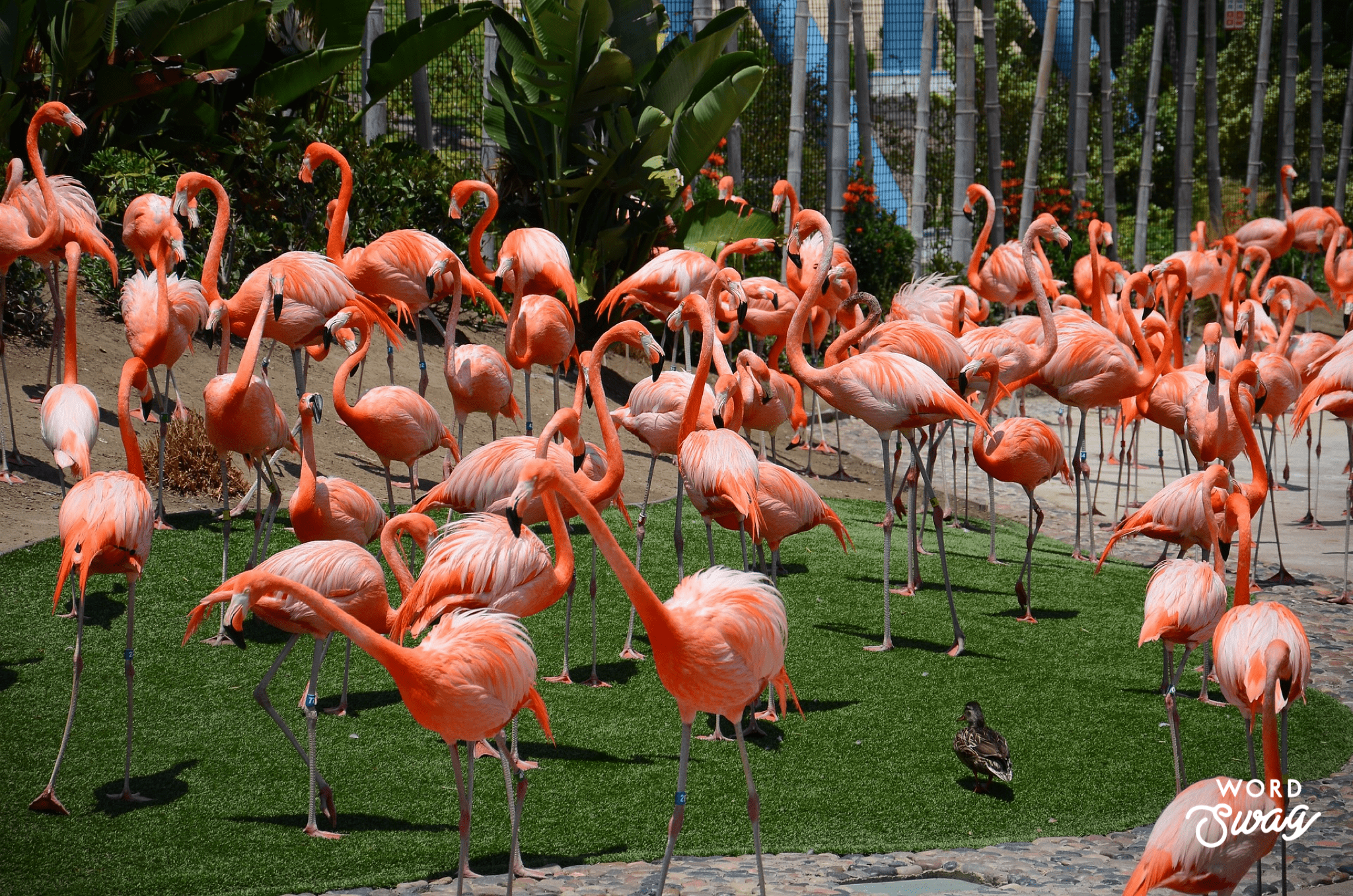 The San Diego Zoo and Safari Park may be the main reason you are heading to San Diego.  The Zoo has earned a reputation of being the best in the country.
There are so many choices with only 3 days in San Diego, we opted to not go to the zoo or safari park on our 3 day trip, but we have been in the past.
The San Diego Zoo has the famous panda bears and they really do a great job making your experience at the zoo incredible.
Safari Park
The safari park is located in a separate location from the zoo and is an entirely different park.  (And when I say a separate location, I don't mean next door.  The San Diego Safari Park is about 30 miles north of the zoo!)
Once you are in the park, you can walk around.  But the highlight is boarding a bus that circles the central safari area, where you can see animals in areas intended to resemble the animals' natural habitats.  The bus tour reminded me of the safari ride at Disney's Animal Kingdom in Florida.
Balboa Park San Diego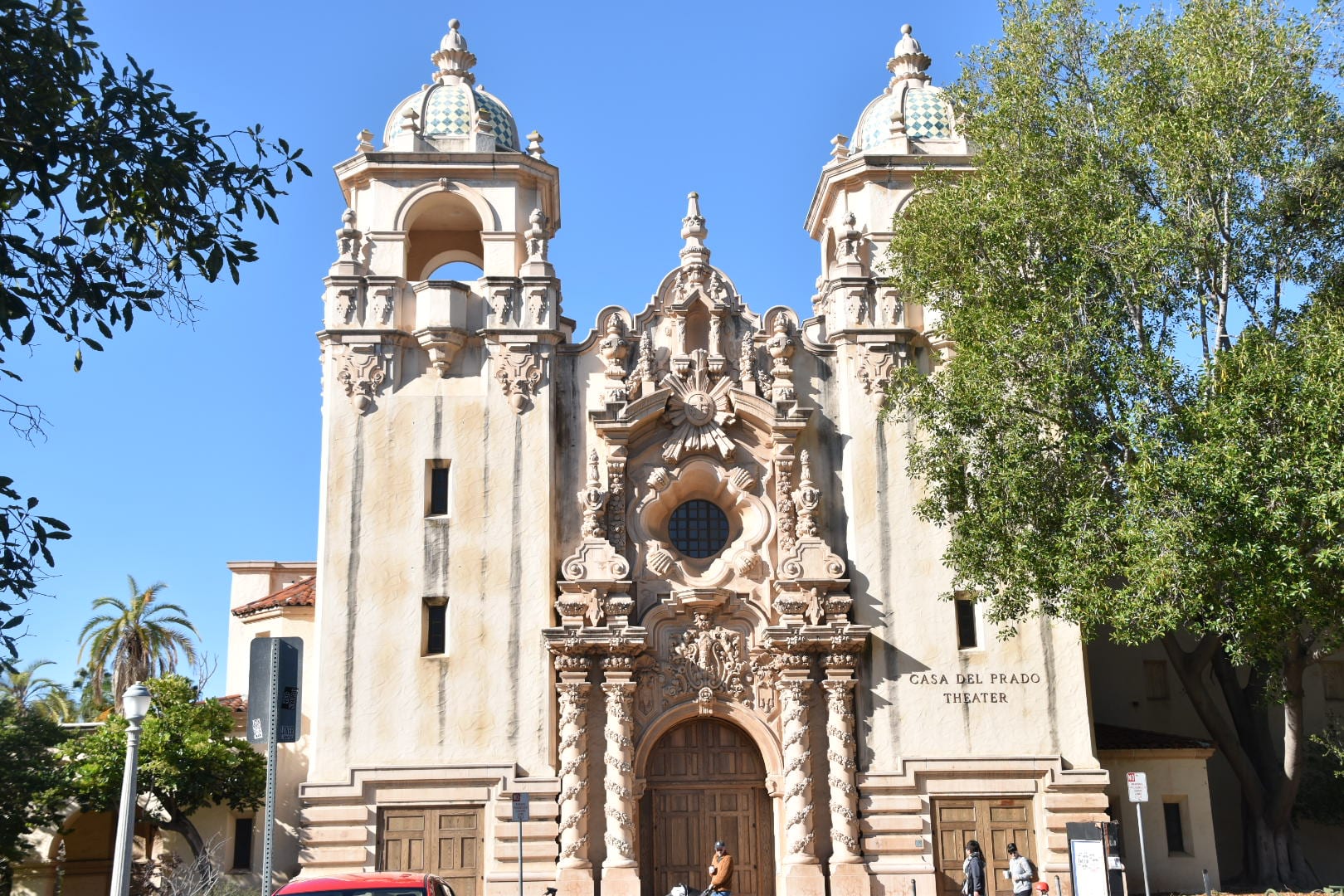 Balboa Park is a great place, and honestly you could spend an entire day here because there are over 15 museums in this location.  The San Diego Zoo is in the Balboa Park area of San Diego. If the zoo is not for you (because of prices, crowds, or animals are simply not your thing), there is still plenty to do in the area.
A guided tour of Balboa Park may be a great option if you want to spend more time in this area and learn all about it.
Museums at Balboa Park San Diego
We wanted to get a taste of this amazing place so we spent about two hours at the San Diego Natural History Museum and surrounding area.   Having an ASTC Museum Pass allows us free entry to many museums when we are traveling out of state.
There are actually two museums in the area included with this pass.  The Natural History Museum and the Fleet Science Center.  Obviously, if you wanted to explore different museums in the area there are plenty to choose from.
Some people simple come here to enjoy the free parks, playgrounds, and walking trails located all around Balboa Park.
San Diego Beaches
We were able to go to two beaches on our 3 days in San Diego. When you don't live near an ocean, the beach is a treat.
Coronado 
Driving out to the Island of Coronado was something we have always wanted to do, and so we decided to go for it.  We wanted to see the famous Hotel Del Coronado and check out the sunset.  If this is something you may be interested in there is a Coronado tour available.

You will be given a tour of the hotel and shown certain locations were movies were filmed. You will also get to go on a ferry ride on the ocean.
Our kids had so much fun running around that we decided we needed to make another stop to the beach the next day.
Carlsbad State Beach
The next day we headed to Carlsbad State Beach.  It was incredible!  This was another high point on our trip.  Even though it was December, my kids were playing in the ocean in their swim suits with no problem.  Coming from Utah it felt like summer!
La Jolla and San Diego Beaches and Trolley Tour
If you are interested in seeing all the amazing beaches in California, the San Diego beaches trolley tour  maybe a great option.  I really wanted to go to La Jolla but we just didn't have enough time.  There is an kayaking area where you can explore caves and see tide pools.  La Jolla is also the area where the seals lay on the beach all year round.
Little Italy San Diego
Little Italy is a great spot for adults.   It is located about 1 mile from Balboa Park. This is an amazing neighborhood to enjoy great food!
We didn't have enough time to stop in Little Italy this last trip.
Getting Treats In San Diego's Little Italy
We were debating if it was a good stop with kids.  Some local friends told us it was an expensive area and that we should just take the kids to a local ice cream store instead of getting gelato.
One thing I did find out was that there are amazing Italian pastry shops and fun Italian bakeries that would probably have been worth the stop.
Also, I did see that there is a Little Italy San Diego app that kids can use to get a tour of the area.
Three Days in San Diego
During our three days in San Diego, we didn't do all of the activities listed above (we were traveling with another family and had 10 kids with us), but we fit in
An Amusement Park (SeaWorld)

Two Beach Excursions

Old Town San Deigo

USS Midway

Balboa Park
You could easily do the zoo instead of an amusement park. Or you could spend more time in historic and shopping areas if amusement parks are not your thing. Yes, you can't do it all in three days. But if you plan it right, you will be surprised on how satisfying of a trip it will be for you!
Facebook Community 
If you have any questions join my Facebook Travel Community.  You can ask any questions you have about upcoming trips and everyone is happy to help you plan your trips.  I also try to give exclusive travel deals that companies send me.  It is a great group to join!