Are you interested in some of the best ski resorts for beginners?  Awesome! We have a great list of ski resorts that are perfect for a first time ski trip.
You might be surprised that the top ski resorts in the USA are not necessarily the best ski resorts for beginners. Many are smaller lesser known resorts.  
If you want to save this information for later be sure to pin this to Pinterest.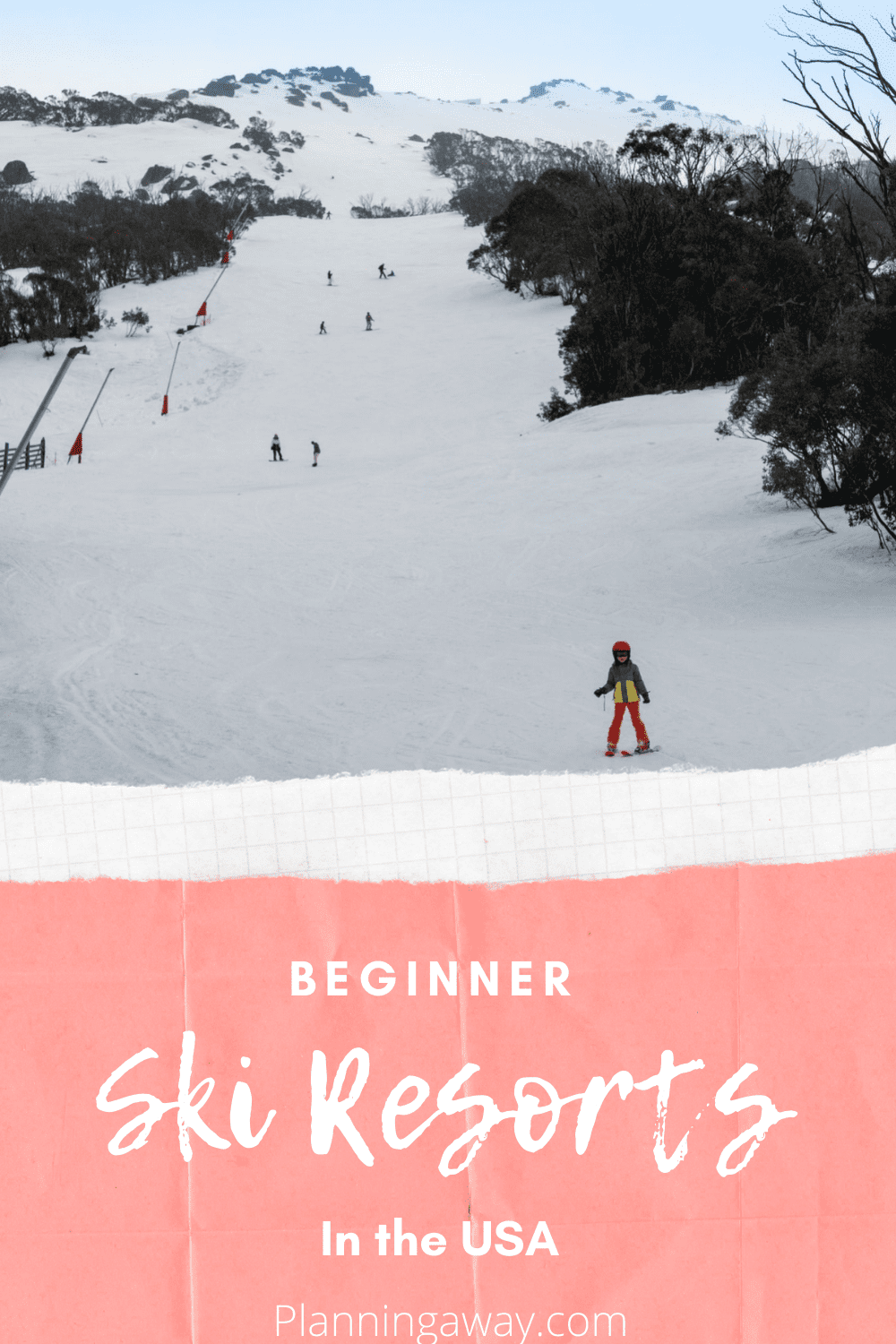 This post may contain affiliate links that will give me a commission at no additional charge to you. 
Belleayre Mountain Ski Center - New York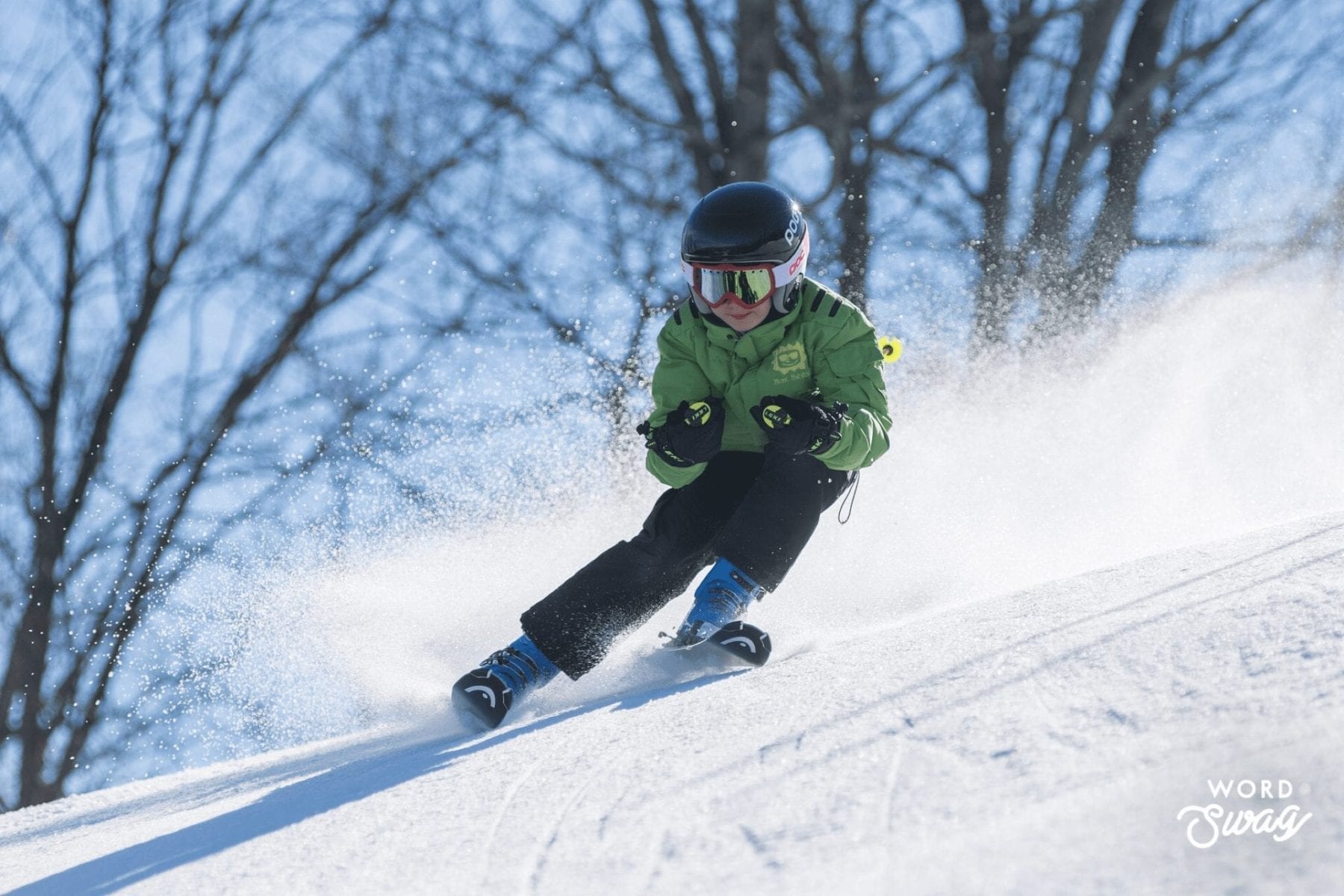 The Belleayre Mountain Ski Center, in New York (about a three-hour drive north of NYC) was labelled as "the best place to learn to ski in the East" by Skiing Magazine for a reason.
Ski Rentals and Lessons
The ski resort has plenty of skis for rent and also offer a wide range of lessons, including private lessons and groups classes for all ages. 
Ski Trails
The resort has 50 trails and a vertical drop of 1,404 feet, but importantly for beginners, these include a wide range of beginner trails. First up, the terrain is great for teaching, so absolute beginners will get off the right start. 
Then, as you start to ski independently, the easy ski trails are not only separate from the more challenging slopes, but the trails get incrementally more difficult, so it is easy to progress safely to harder trails as your confidence and skill increases. 
The Resort
The resort, which is open for swimming and hiking in the summer, is typically open for skiing from Thanksgiving to mid-March.
Contributed By: James Ian at Travel Collecting
Mt. Peter Ski Resort - New York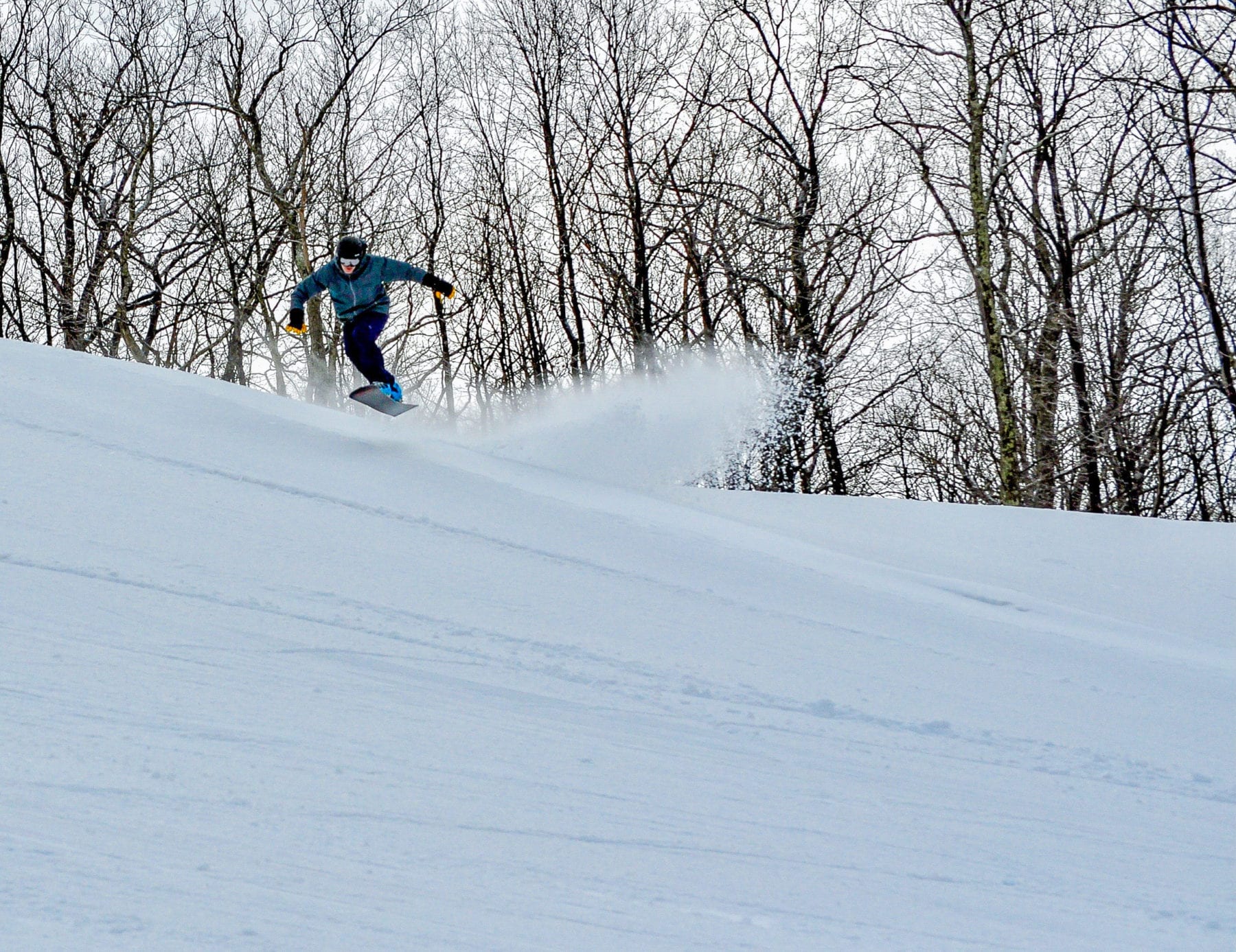 Mt. Peter, the oldest operating ski resort in New York, is located just an hour from the George Washington Bridge in Warwick, New York, which is the perfect day trip from NYC!   
Ski Trails 
6 out of 16 of their trails are green slopes making it one of the best ski resorts for beginners in the area.  Small mountains like this are the best way to learn how to ski!  They are also one of the last remaining family operated ski areas in America, with the friendliest staff and instructors.  
Ski Lessons
Every holiday and weekend, their Mountain School offers free beginner ski and snowboard lessons in a group format with the purchase of a Lift Ticket.  
One on one lessons or small group lessons are also available.  They will assess your current skill level and decide whether you're ready for the chair lift or their easy-to-use SunKid carpet lift.  
 If you're visiting with kids be sure to check out their Pete's Pal's program.  It's a great introductory lesson for your toddler.
Accommodations Nearby
Although there are no lodging accommodations available on the mountain, Mt. Peter provides a list of hotels and bed & breakfasts in the area on their website.
 Contributed By: SandAgetaway
Spring Mountain Adventure - Pennsylvania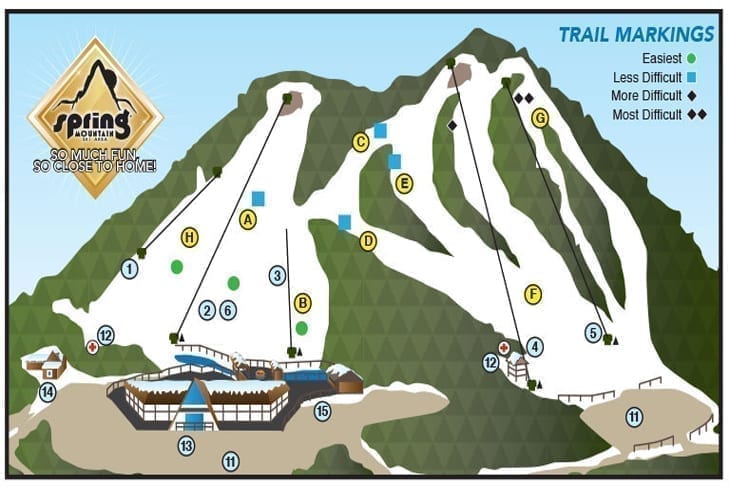 Located in the suburbs of Pennsylvania and only an hour outside of Philadelphia lies Spring Mountain Adventures. Arguably the best ski resorts for beginners in the area as there are only a handful of slopes and are relatively easy. 
The Resort
Spring mountain is geared towards locals and beginner skiers who are looking to learn. The entire ski "resort" offers only 8 total hills to ski, with three green easy slopes. The main side of the mountain is just one large hill with different chair lifts to take you to different heights on the mountain. 
Ski Trails 
Spring mountain also has four blue or medium hills for those looking for some more advanced slopes. They also have a few black diamond slopes which aren't really that hard compare to the larger mountains in Pennsylvania. 
The main slope in front of the resort is great for beginners or parents with kids because it is so open. Parents can watch the kids clear as day from a bench at the bottom or go on the slope and have plenty of room to learn. 
Spring Mountain Adventure
Spring Mountain Adventure is a VERY small ski resort, so there are no rooms to stay in or anything. They do offer food and have a small restaurant inside which is great.  They also offer rentals!
Spring mountain is great for anyone located near Philadelphia wanting to learn to ski or snowboard.
Contributed By: Wanderusliving.com
Wintergreen Resort - Virginia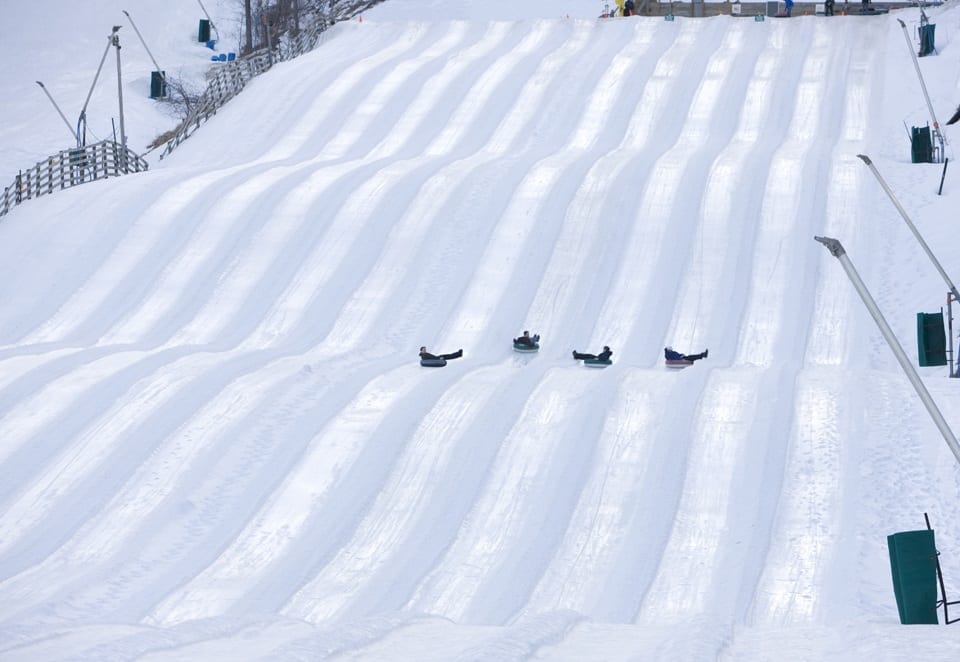 Virginia has just four ski resorts, but one of the better ski resorts for beginners is Wintergreen Resort in Central Virginia.
The Resort
Here you'll find 26 ski slopes for all ski levels, including seven green runs, as well as the state's largest snow tubing park with 10 super-speedy tubing lanes.
There's also a free-styling terrain park and Ridgely's Fun Park, a winter snow play area for small children with a mini-tubing carousel, snow tunnels and a gentle hill for tubing and sledding. Plus, private, semi-private and family ski lessons for the 2020-2021 ski season.
Off the slopes, there's plenty to do too, which is a bonus for new skiers who may not be as eager to hit the slopes every day. Wintergreen Resort has more than 30 miles of hiking trails, including a delightful wooded waterfall hike to Shamokin Falls.
Accommodations 
Across the 11,000-acre four-season mountain resort, there are accommodations of all kinds, ranging from rental homes and condos to guest rooms at the Mountain Inn. All stays have kitchens or kitchenettes, but for those who prefer that someone else do the cooking, there are seven dine-out options ranging from casual fare to upscale dining.
Contributed By: Kidventurous
Snowshoe Mountain Resort - West Virginia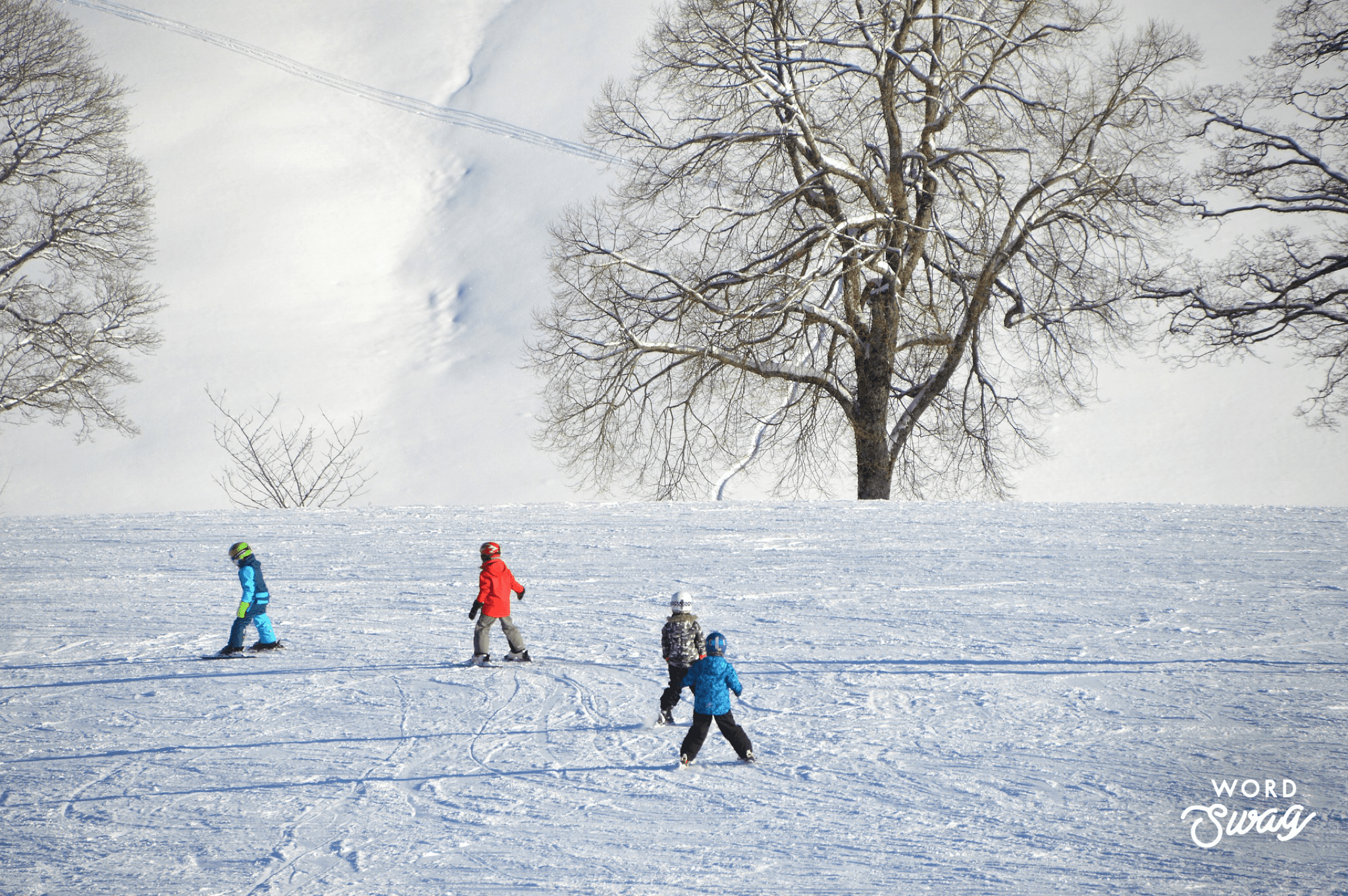 Snowshoe Mountain in West Virginia is the perfect family friendly getaway for some serious winter fun.  
The Resort
There are so many fun things to do at Snowshoe! From skiing to snowboarding to snow tubing, you can find all kinds of snowy adventures. It's no secret that Snowshoe Mountain is one of the best ski resorts for beginners on the east coast. With private and group lessons available for all ages and ability levels. 
Ski Trails
There are opportunities to learn to ski for just about anyone! Test out your newfound skills on any of their 24 easy trails and when your feeling brave you can move up to try their 20 intermediate slopes.
Not into the snow? No worries! You can get your shopping fix at The Village, relax at the spa, or try their escape room.
Accommodations 
There are a variety of different lodging options through AirBnb, VRBO, or through the resort itself. And don't miss out on some of the fantastic restaurants at the resort when you get hungry.  Foxfire Grill and Cheat Mountain Pizza are always crowd pleasers!
If you're looking to for a great winter family vacation, check out Snowshoe Mountain.
Contributed By: Julie from More than Main Street
Granite Peak Ski Area - Wisconsin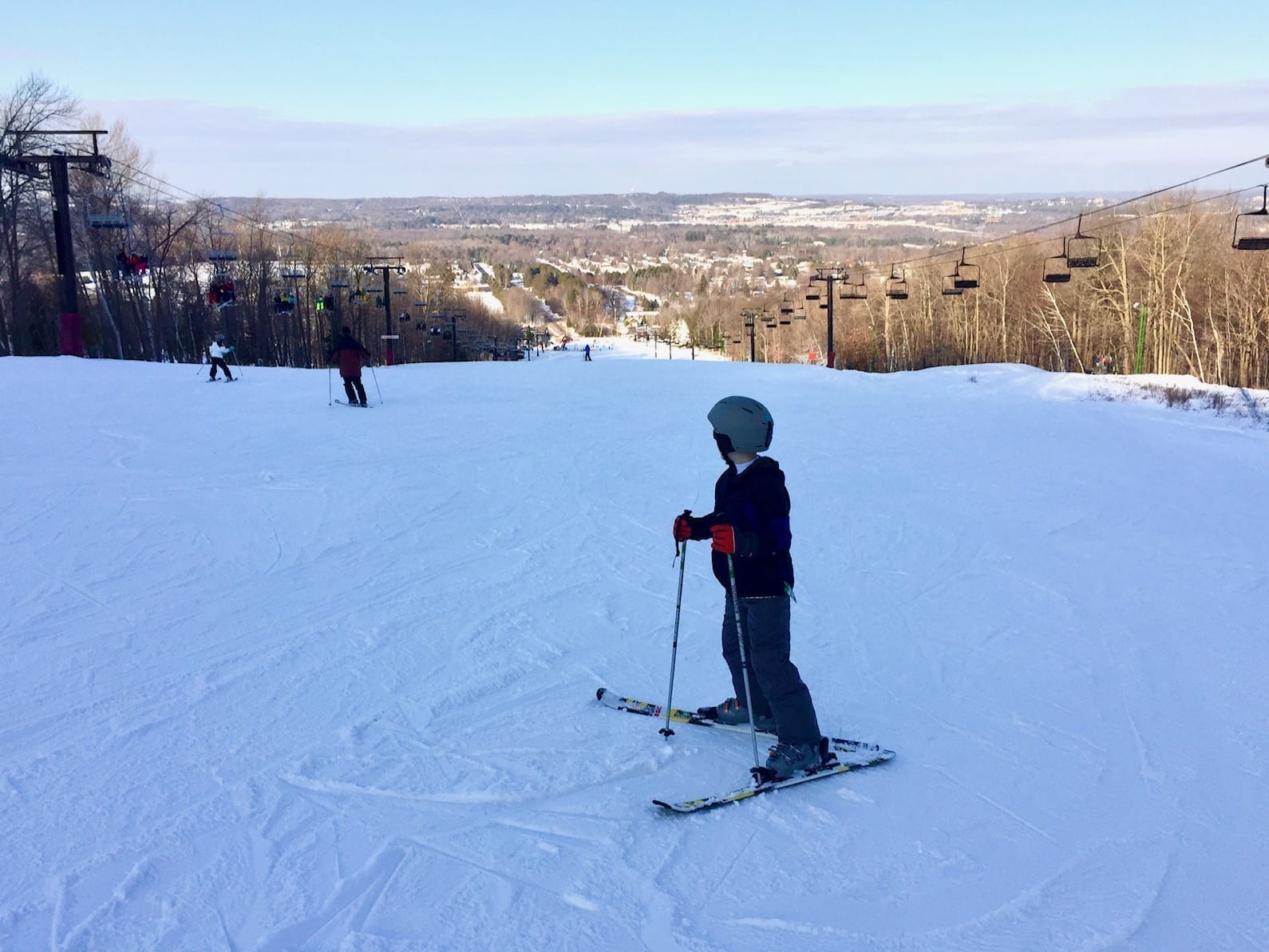 One of our family's favorite ski resorts for beginners is Granite Peak in Wisconsin. Raising our kids in Chicago, there are not a lot of local options for skiing. This turned out ok, since many of the Midwest ski resorts are made for beginners. 
Ski Trails 
Located in Wausau, Wisconsin, Granite Peak offers 75 runs (30% are green runs) and 4 terrain parks spread over 200 acres.
Ski Lessons
There is an on-site snow sports school with over 100 instructors teaching snowboarding and skiing to all ages.
With the highest vertical rise topping out at 700 feet, it is perfect for those just starting out on the slopes. Many families find a 2-3 day weekend is the perfect amount of time to learn the ropes.
Accommodations and Restaurants
The best accommodations for Granite Peak are in Wausau, with some  hotels like the Hilton Garden Inn less than a mile from the slopes. Head east on Highway 29 and there are a handful of hotels in the town of Weston that are equally convenient.
Stop in at the Red Eye Brewing Company or Bull Falls Brewery, for dinner after a long day.
The Resort 
If you want to ski in the Midwest, Granite Peak is one of the best options for beginning skiers. Slopes are well groomed, it's not overly crowded, and it's reasonably priced compared to ski resorts out west.
Contributed By: Kidsareatrip
Crystal Mountain - Michigan
Whitefish Mountain Resort - Montana
Bridger Bowl Ski Area - Bozeman, Montana
Snowbasin Resort - Utah
Steamboat Springs Ski Resort - Colorado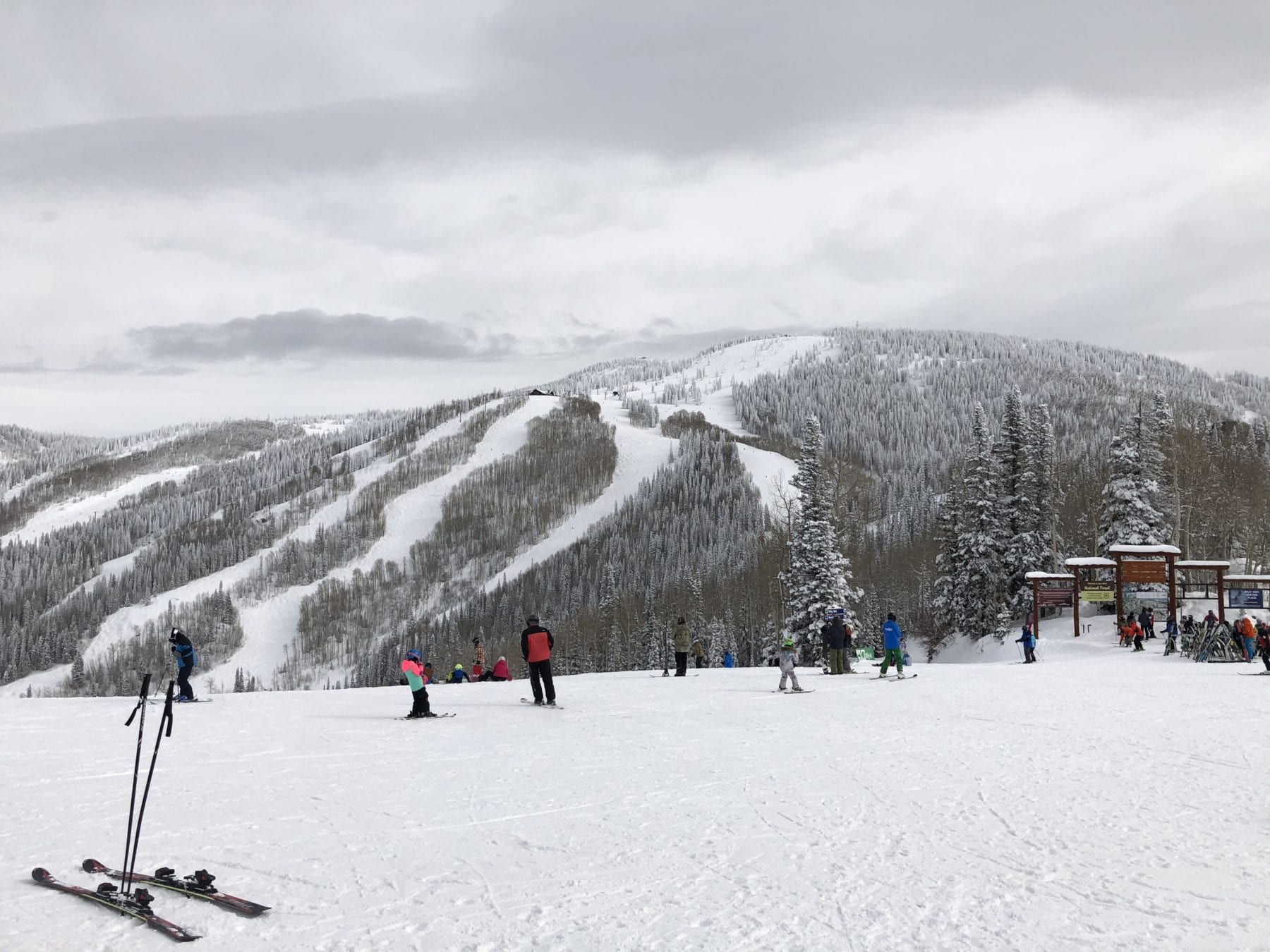 If you're looking for a ski mountain with virtually guaranteed powder, a variety of slopes, plus a cute Western-style town, then look no further than Steamboat Springs.   Not to mention that it's one of the best ski resorts for beginners.
Ski Trails
The trail breakdown is 14% beginner, 42% intermediate, and 44% advanced. With 165 named trails, that means there are 23 green runs to explore.
The longest trail at Steamboat is a green named Why Not and it's over 3 miles long. The powdery snow makes this the perfect place to practice, but be sure to go early as it gets worn down throughout the day.
Ski Lessons
Steamboat also has one of the best ski and snowboard schools in the country. I highly recommend a full-day group lesson and if you go during the week, there's a good chance you'll be by yourself. Don't miss the opportunity to learn from some of the best instructors out there.
Getting to Steamboat and Accommodations 
As for logistics, you can either fly into the Yampa Valley Airport which is 20 minutes from Steamboat or fly into Denver and drive 3.5 hours.
If you have the budget then stay either at the Steamboat Grand or the Sheraton Steamboat Resort Villas. However, if those aren't in your price range then go for The Phoenix (mid-range) or Rabbit Ears Motel (budget).
Contributed By: Stuckonthego
Breckenridge Ski Resort - Colorado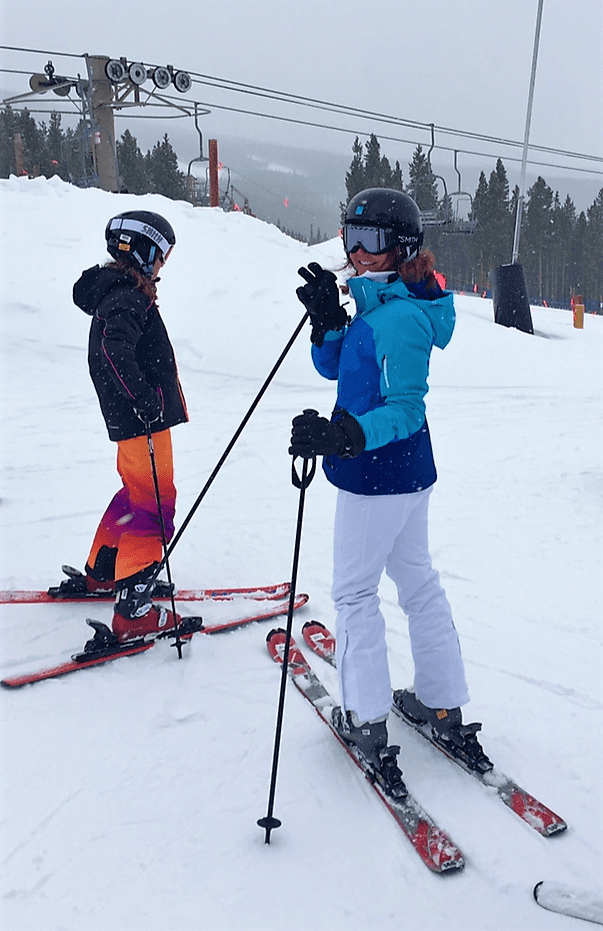 One Ski Hill Resort in Breckenridge, Colorado, situated at the base of Peak 8, is an ideal ski resort for beginners.  The ski-in ski-out condominiums are steps away from ski school, equipment rental, various lifts, and extraordinary apres-ski life, including restaurants, lounges, two indoor pools, a hot tub, firepit, and a bowling alley.
Ski Lessons
Reserve your spot in an adult or child beginner class to learn to snowboard or ski, or book a private ski instructor for just your family for the day.  
At the base of the mountain is a bunny slope to get you started.  Then learn to safely ride the lift up to an even bigger and better bunny slope for more confidence-building instruction and practice.
But that's not all…
If you pass the test on this bunny slope, you get to go further up the mountain and ski back to the resort.  The view is breathtaking.  And once you have accomplished skiing down an entire mountain for the first time, the feeling is pure exhilaration.  You then have six green slopes to choose from to spend your remaining days on the mountain.
 Contributed By: Travelingpartyof4
Arapahoe Basin Ski Area - Colorado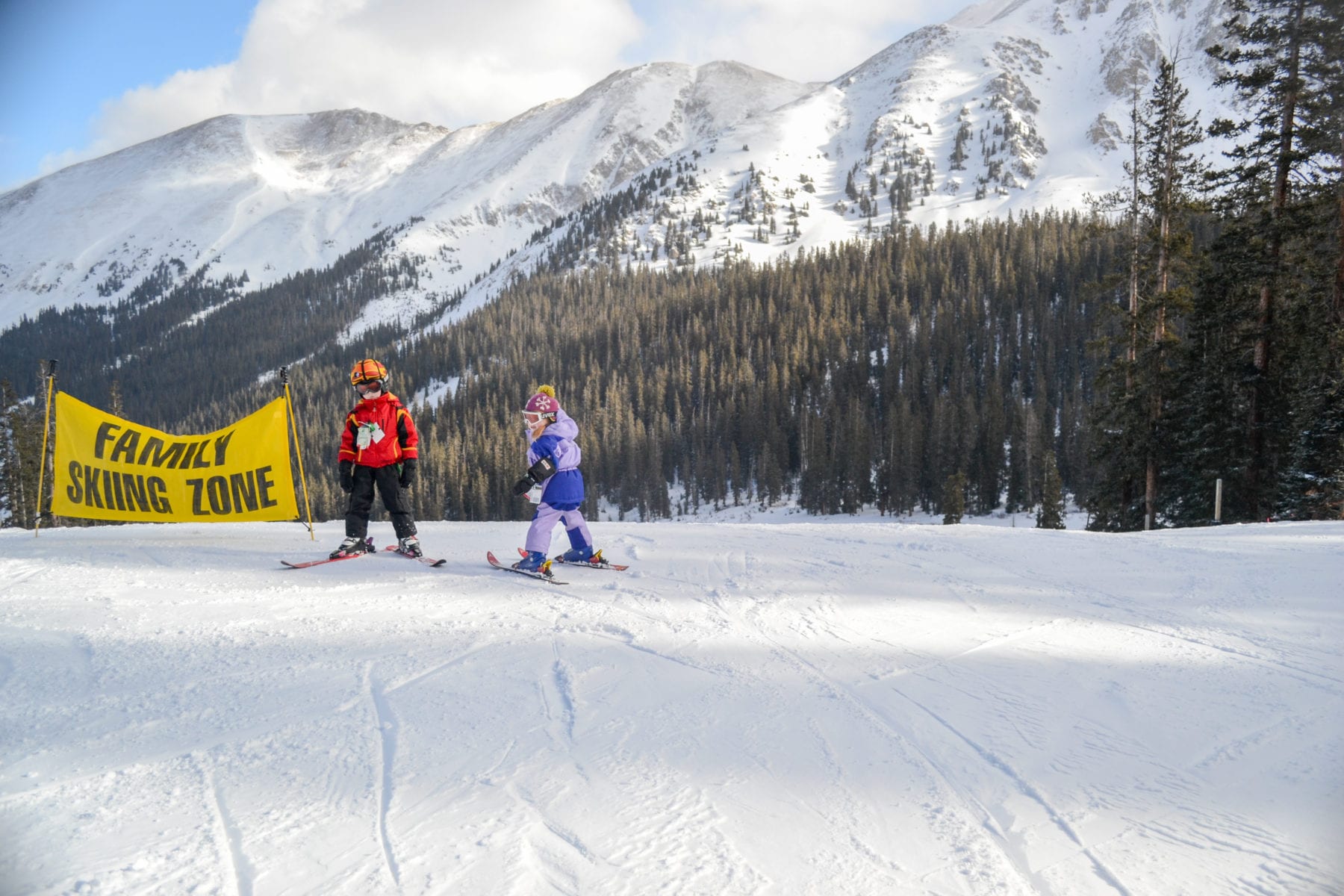 As a Colorado Native, I'm pretty particular about the best places to ski and snowboard in Colorado.  Growing up, I skied all over the state, but when it came time for me to teach my own kids to ski, I instantly knew that we would be teaching our kids to ski at Arapahoe Basin (or A Basin as the locals say). 
Affordable Skiing 
Not only is Arapahoe Basin one of the cheapest places to ski in Colorado it's also one of the absolute best for beginners who are learning how to ski. One of the best things about Arapahoe Basin is that the beginner hill is directly out of the parking lot. Beginning skiers can go directly from their car to the Molly Hogan chairlift or magic carpet and when they need to take a break the A Frame Lodge is right there as well.
Ski Lessons 
If you're teaching your kids how to ski you'll especially love that the Palli chairlift is right there next to the beginning Molly Hogan chairlift, which has some of the best and steepest terrain at the entire Resort. For parents who are teaching their kids how to ski this is an extra bonus because it allows them to ski the terrain that they want while still taking time to ski with their kids. 
Ski Trails
When our kids were learning how to ski we would often have one parent on the beginner Hill and another parent skiing on their own and alternate every other run. At most other resorts to get to Advanced terrain you'll be taking two to three chairlift so the accessibility of advanced terrain and beginner terrain both directly out of the parking lot at Arapahoe Basin makes it one of the best places for beginners and intermediate and advanced skiers.
Once you're ready to move paths the beginning chair lift head over to the Black Mountain Express where the Wrangler run is one of the best runs for beginning skiers who are ready for their first easy green run.  
Contributed By: Skiing Kids
Grand Targhee Ski Resort - Wyoming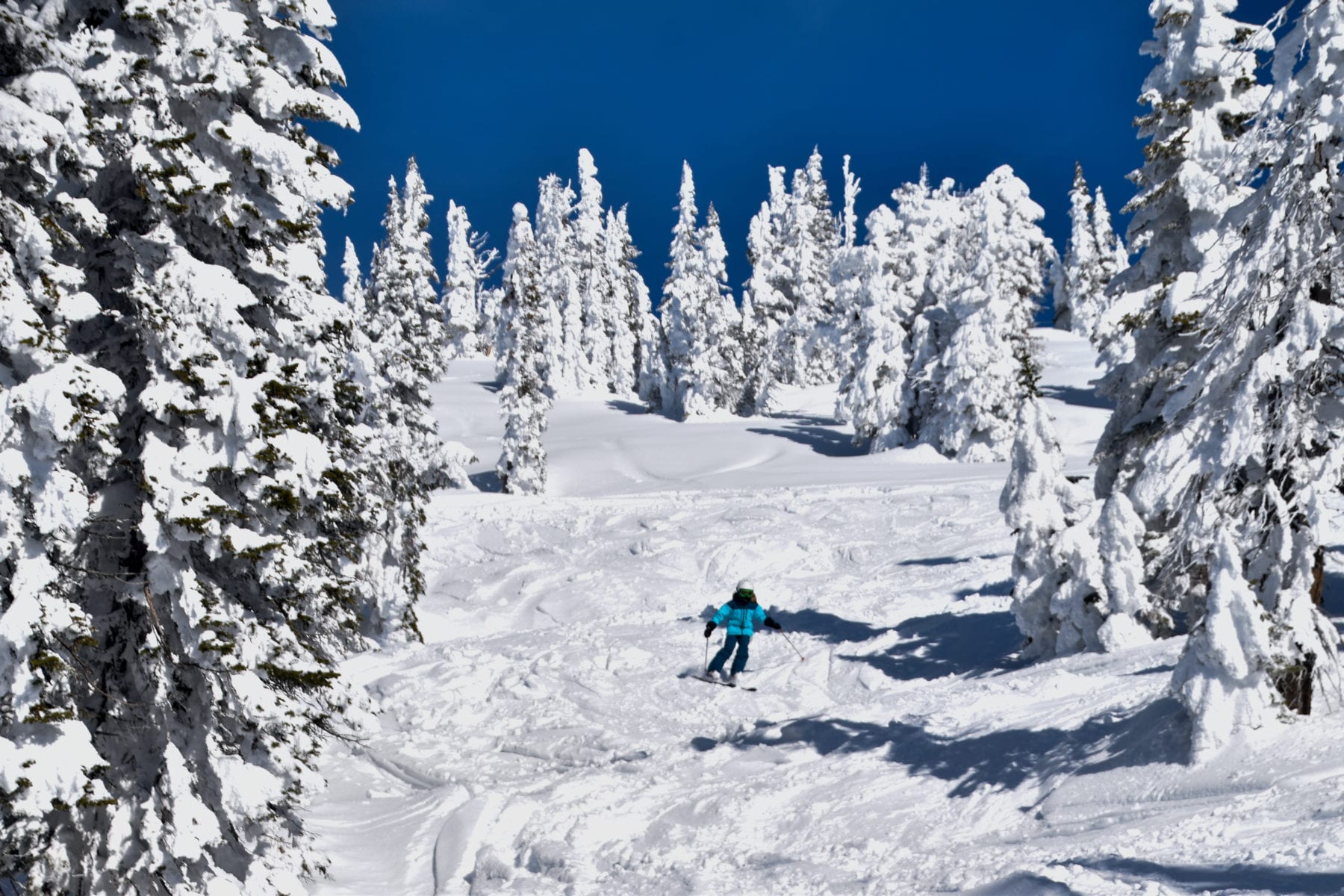 Grand Targhee Resort located at the foot of the Tetons in Wyoming is well known for its steep terrain and jagged mountains a little-known secret is that Grand Targhee is' one of the best ski resorts for beginning skiers as well.
Grand Targhee ski resort has one of the best setups for beginning skiers and especially caters well to families with kids who are learning how to ski.
Ski Trails 
The Shoshone lift is perfect for kids and they will especially love the various tree trails along with characters and signs all throughout the run to get them excited about skiing. They probably won't even know that while they are following the fun characters down the mountain that they're actually learning and improving their ski skills as they go.
All of the runs off the Shoshone lift are greens and are perfect for beginning skiers. If you're looking into ski school, absolutely do not hesitate – we've never had a better ski school experience than we had at Grand Targhee.
When you're ready to advance to something beyond the Shoshone chair lift head up the Dreamcatcher lift just outside of the main Lodge. From there take the Teton View Traverse which will give you one of the most spectacular views of the Teton range. 
It's one of the longest runs at the resort but also has a gentle slope so it's not too difficult.  It's a great run to introduce you to longer ski runs but also with terrain that's not overwhelming for beginners.
The Resort
If you go to Grand Targhee you'll especially want to try and be there on a Friday afternoon when they're free s'mores on the plaza but you're always a hit with everyone. Plan on staying in the nearby town of Driggs for easy access to the mountain as well as local restaurants. 
Contributed By: Bringthekids
Mammoth Mountain Ski Resort - California
Located at the Mammoth Lakes near the famous Yosemite National Park, Mammoth Mountain Ski Resort is not only a popular ski resort in California but also one of the best ski resorts for beginners in the USA.
If you are planning to learn skiing and snowboarding, there's no better place than Mammoth Mountain in eastern California!
Ski Trails
The huge 3500 acres of skiable terrain justifies its name and 14% of total ski runs are considered beginner runs. The long ski season (that lasts till May sometimes) is another highlight of this beginner-friendly ski resort of the US.
There are many easy and wide slopes in the lower section of the mountain that make your first turn more easily on a pair of skis or a snowboard. The practice areas around Canyon Lodge and Main Lodge make an ideal environment for beginners with six magic carpet lifts. You can also go for the Schoolyard Express from Canyon Lodge or to the green-marked Spring Canyon when you get some confidence on skis.
The Resort
It is an expensive ski resort in California, hence finding a budget can be pretty difficult. I will recommend staying in Juniper Springs Resort for its convenient location and modern facilities.
Contributed By: Budget Travel Buff
Heavenly Mountain - Lake Tahoe - California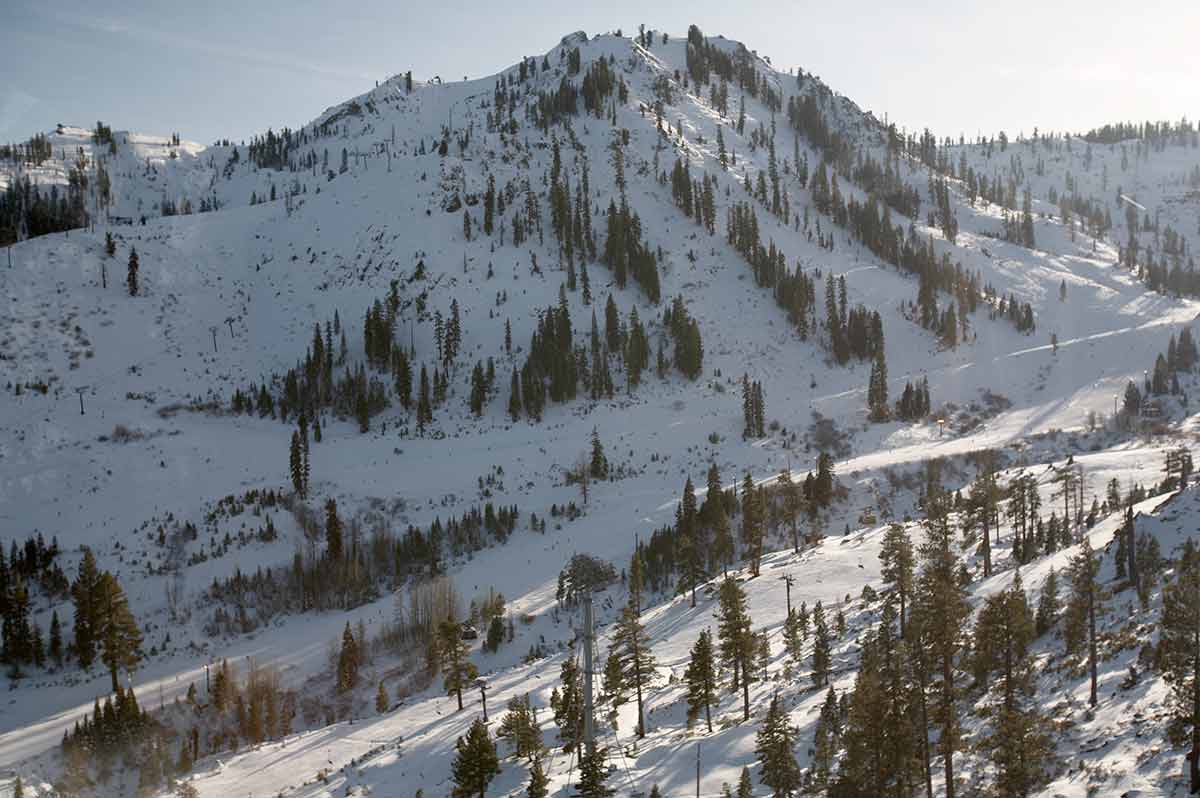 Heavenly Mountain is a unique ski resort in Lake Tahoe because it straddles both California and Nevada. There are ski runs in both states.
Ski Trails 
It has varied terrain, with 97 trails, 28 chairlifts, and snowfall of 360 inches a year. For beginners, 20% of runs are suitable for learners and the Big Easy chairlift provides access to gentle wide-open slopes that are easy to ski.
There are also excellent beginner areas around the Boulder and California lodges.
Ski Lessons
Another reason why Heavenly Mountain is one of the best ski resorts for beginners is the ski school instructors.  They are highly skilled and patient with teaching beginning skiers.
Gondola Ride
Besides skiing and snowboarding, Heavenly Mountain offers tubing, an adventure park and non-skiers can ride the Scenic Gondola from Heavenly Village up the mountain to see the best view of Lake Tahoe from the Observation Deck.
The 2.4-mile gondola trip is the top thing to do in Lake Tahoe all year round, but the scenery is incredibly stunning in winter.
Contributed By: Travel2next
Let's Go to Some Beginner Ski Resorts this Season!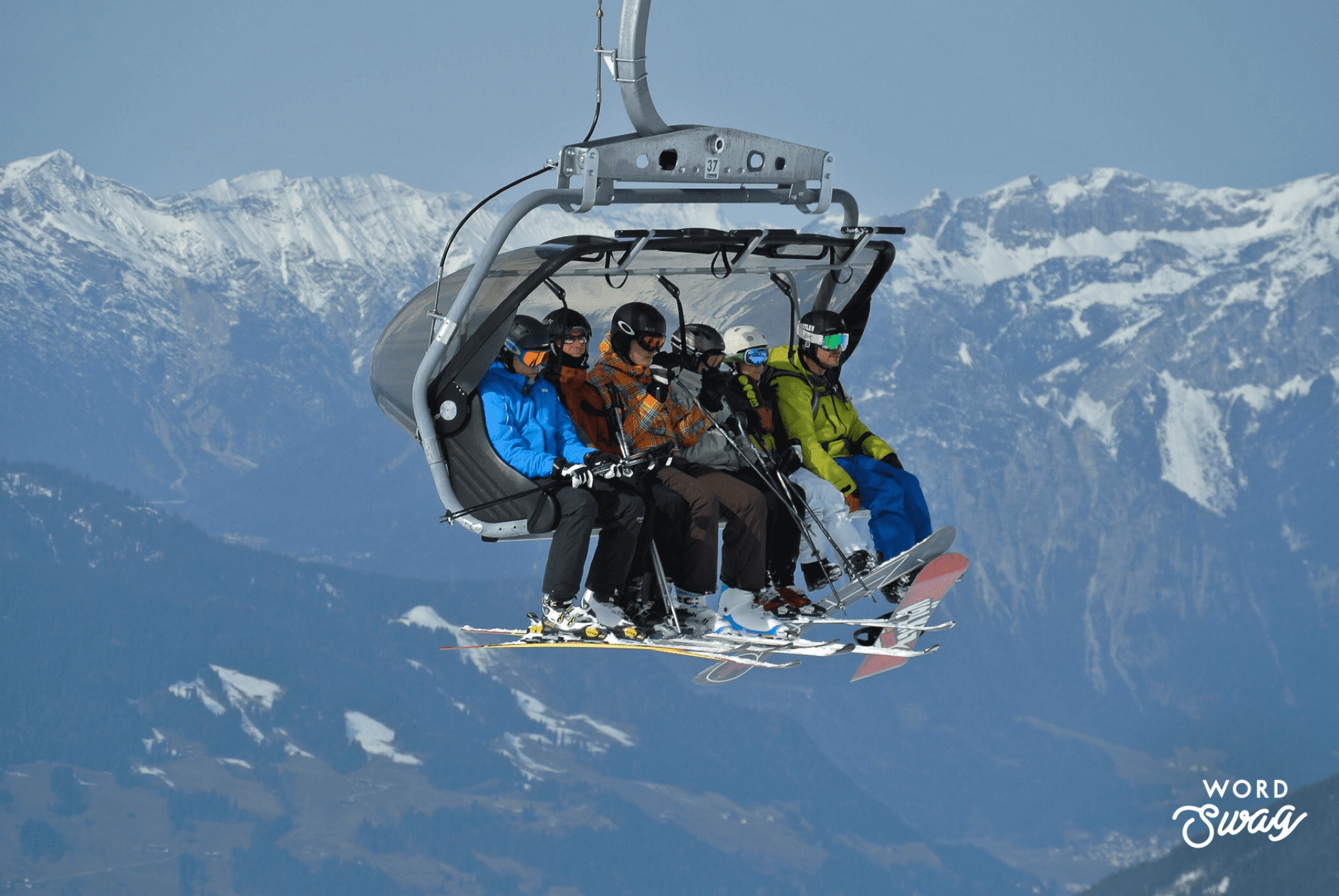 Are you ready to hit the slopes?  There are so many beginner ski resorts!  You may have notice that there are locations all over the USA.  Hopefully, there is one near you!
Skiing is a fun outdoor vacation that I know your family will enjoy! If you have any questions be sure to ask in the comments!
Facebook Group
If you have any questions when planning your trip come join me in my private Facebook Group.  
This group is a place where you can ask any question about your upcoming trip and help others plan their trips.  It is also a place where I put travel deals.