20 Of The Best Locations for Family Reunions (Family Reunion Venues You Will Love)
So, do you want to plan a family reunion but not sure where you want to go? Finding the best locations for family reunions can be overwhelming.  Being able to find a destination that works for everyone is the challenge.    
This post will give you the best places for family reunions.  Before we jump into all the family reunion location ideas, remember that no matter where you decide to bring your family together, it is being together that is the important part.  
Finding the best location for family reunions really depends on where you live and if you want to travel far to meet up with other family members. 
Let's explore a few states that make great destinations for family reunions. 
If you want to save this information for later be sure to pin this to Pinterest.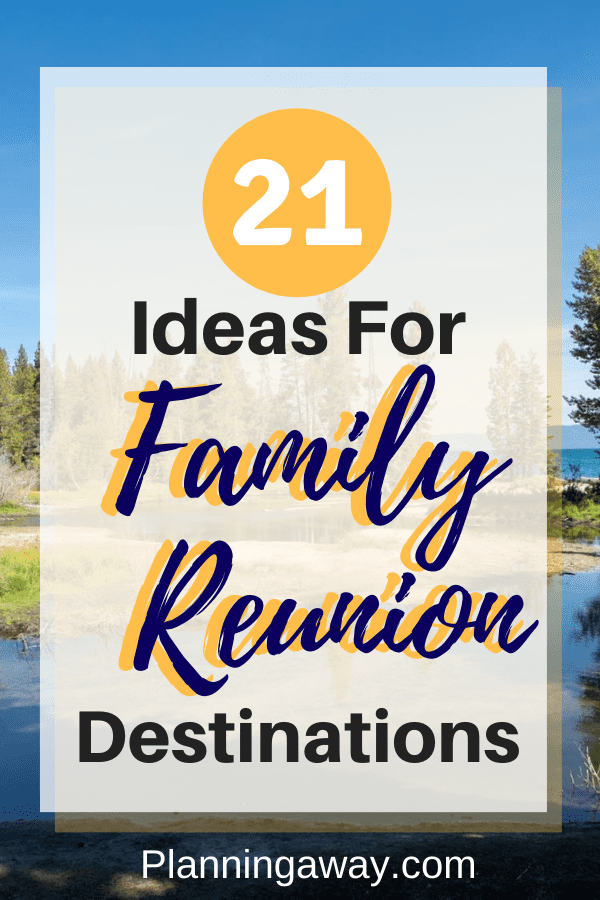 This post may contain affiliate links that will give me a commission at no additional charge to you. 
Best Places For Family Reunions in California
We are going to start with fun family reunions on the west coast and then hit the best family reunions on the east coast. 
California is one of the best locations for family reunions. There are so many amazing places to check out!
1. LakeTahoe (Borders California and Nevada)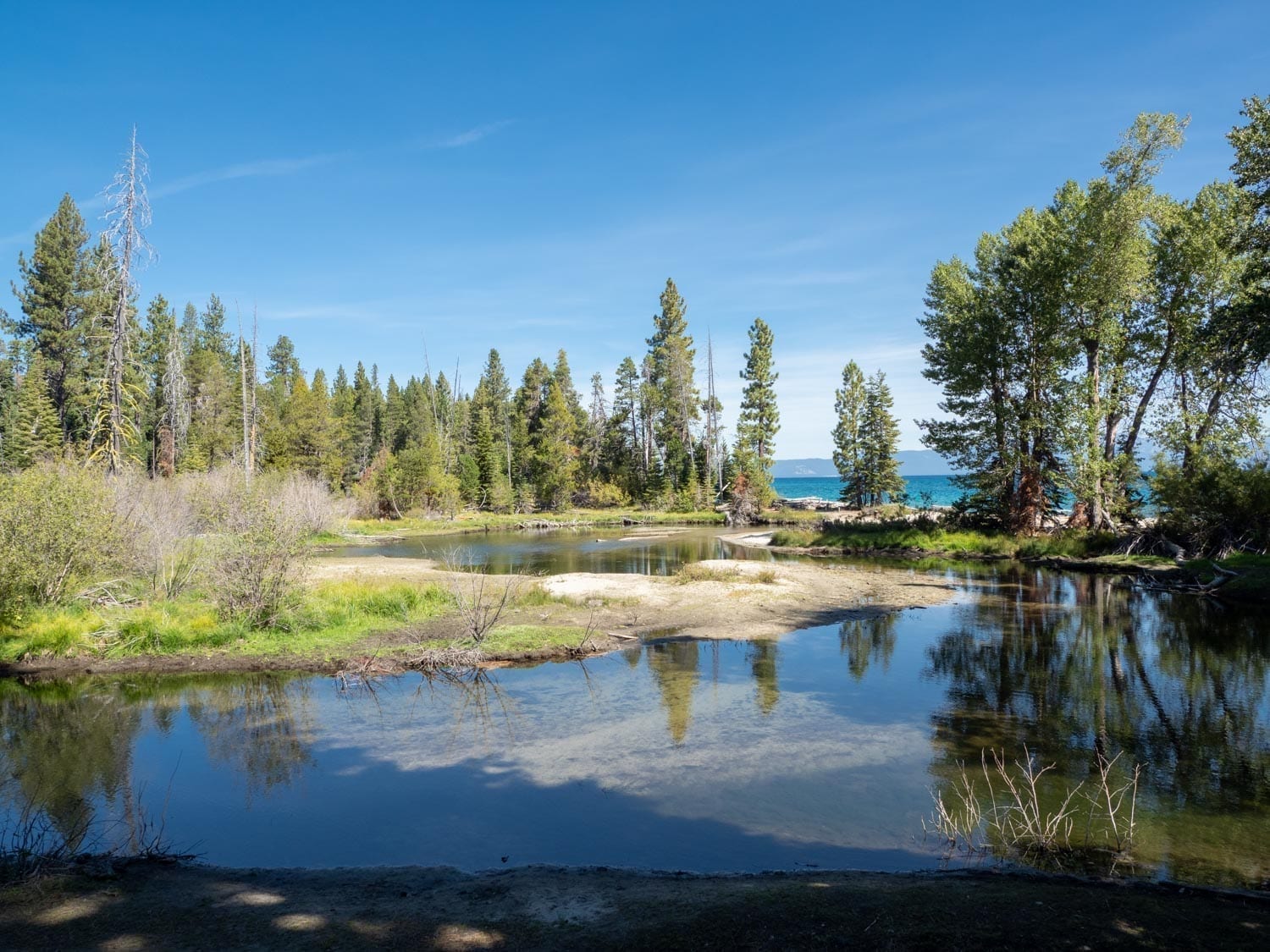 Lake Tahoe is a fantastic place for a family reunion. It's located smack in the midst of the lovely Sierra Nevada mountains. This mile-high lake is surrounded by thick pine forest with 74 miles of shoreline.
Lake Tahoe Family Reunion in Winter
If you want to plan a winter reunion, Lake Tahoe has 12 ski resorts and many cross-country skiing tracks along with snowshoeing, ice skating, and sledding.
Lake Tahoe Family Reunion in Summer
In the summer, you can hike and bike at one of the eleven state parks or in the nearby National Forest.  There are tons of beaches and a generous availability of motorized watersports. Or you can simply chill out at one of Lake Tahoe's many craft breweries.  
Because Tahoe has so much shoreline and also because it's optimized for tourism, there are a lot of places to stay for large family groups.
Camping
If you are into camping, then check out Camp Richardson. This historic vacation spot has a lot of camp spots and it's very family-friendly.
Family Reunion Accommodations 
If you'd rather do a home rental, then North Lake Tahoe has a cluster of homes in the Dollar Point neighborhood and you could rent one large or several smaller homes that are near one another.
Alternatively, you can go lakefront right in the middle of South Lake Tahoe with a home like this one that holds 10 guests.
If you are looking for the best family reunion destinations, Lake Tahoe is a great place for a California family reunion. 
Contributed By: Californiacrossings.com
2. Mammoth Lakes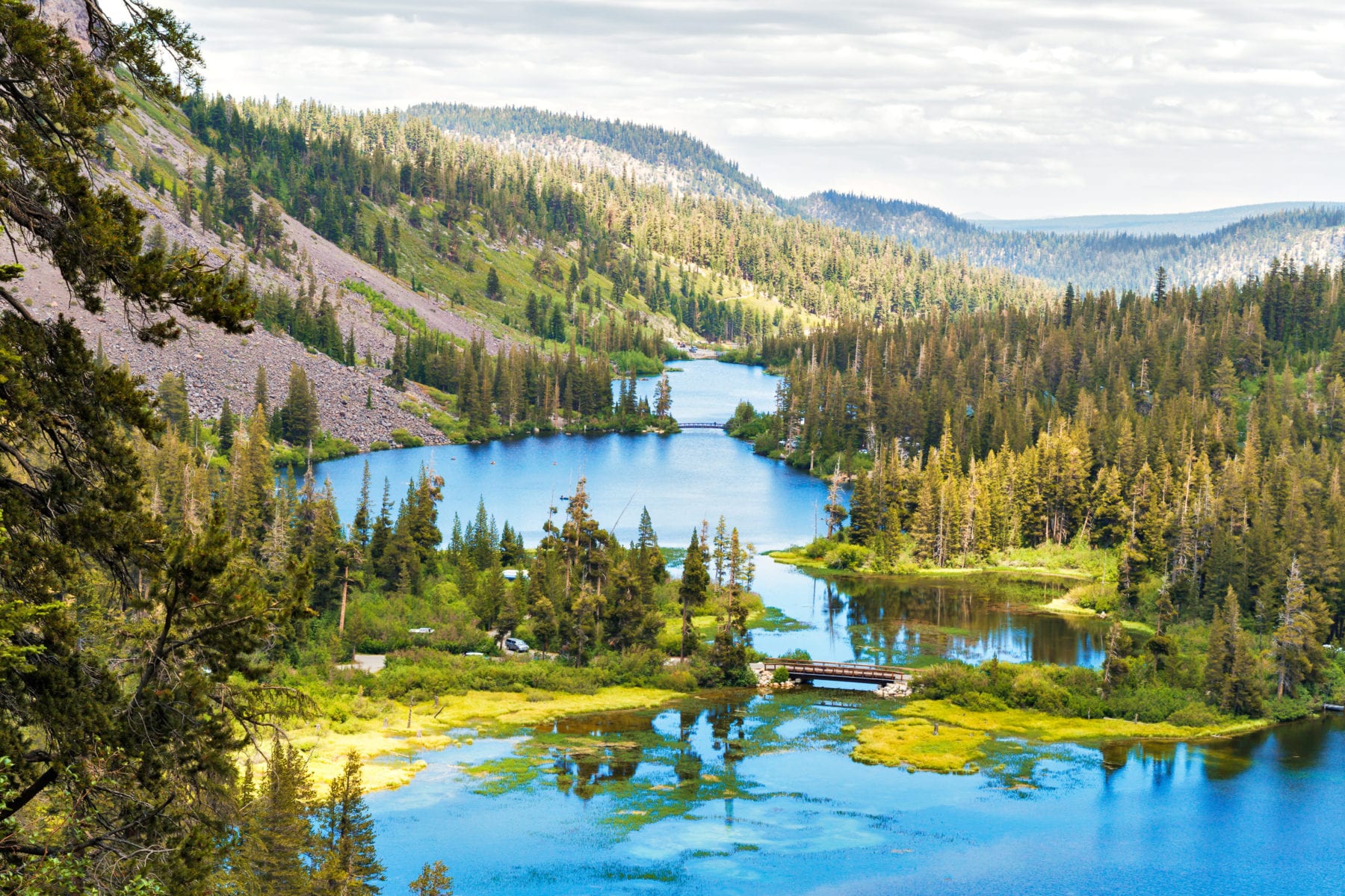 Mammoth Lakes, California is a fantastic place to visit for the whole family. In every season, there is a little something for everyone.
Mammoth Lake Family Reunion in Winter and Spring
In the winter and spring months, Mammoth Lakes is fantastic for skiing, snowboarding, and snowshoeing. It is one of the best mountain towns and ski resorts in California.
Mammoth Lake Family Reunion in Summer
In the summer months, there are a variety of campgrounds, hiking trails, and lakes to enjoy. You can spend one-day hiking, the next stand-up paddleboarding, kayaking, or fishing on a lake, and then spend your evenings roasting marshmallows and swapping stories around a campfire.
Early mornings and evenings are also fantastic for soaking in one of the several natural hot springs found just outside of Mammoth.
Camping
If you want to camp, you can book a campground through recreation.gov. Lake Mary and Twin Lakes are two great campgrounds in the area.
Book early because they sell out quickly! For indoor family reunion accommodations, Mammoth Lakes has a variety of cabins you can rent through Airbnb.
Mammoth Lake is a a great family reunion location! 
Contributed By: Limitlesshiker.com
3. Monterrey/ Carmel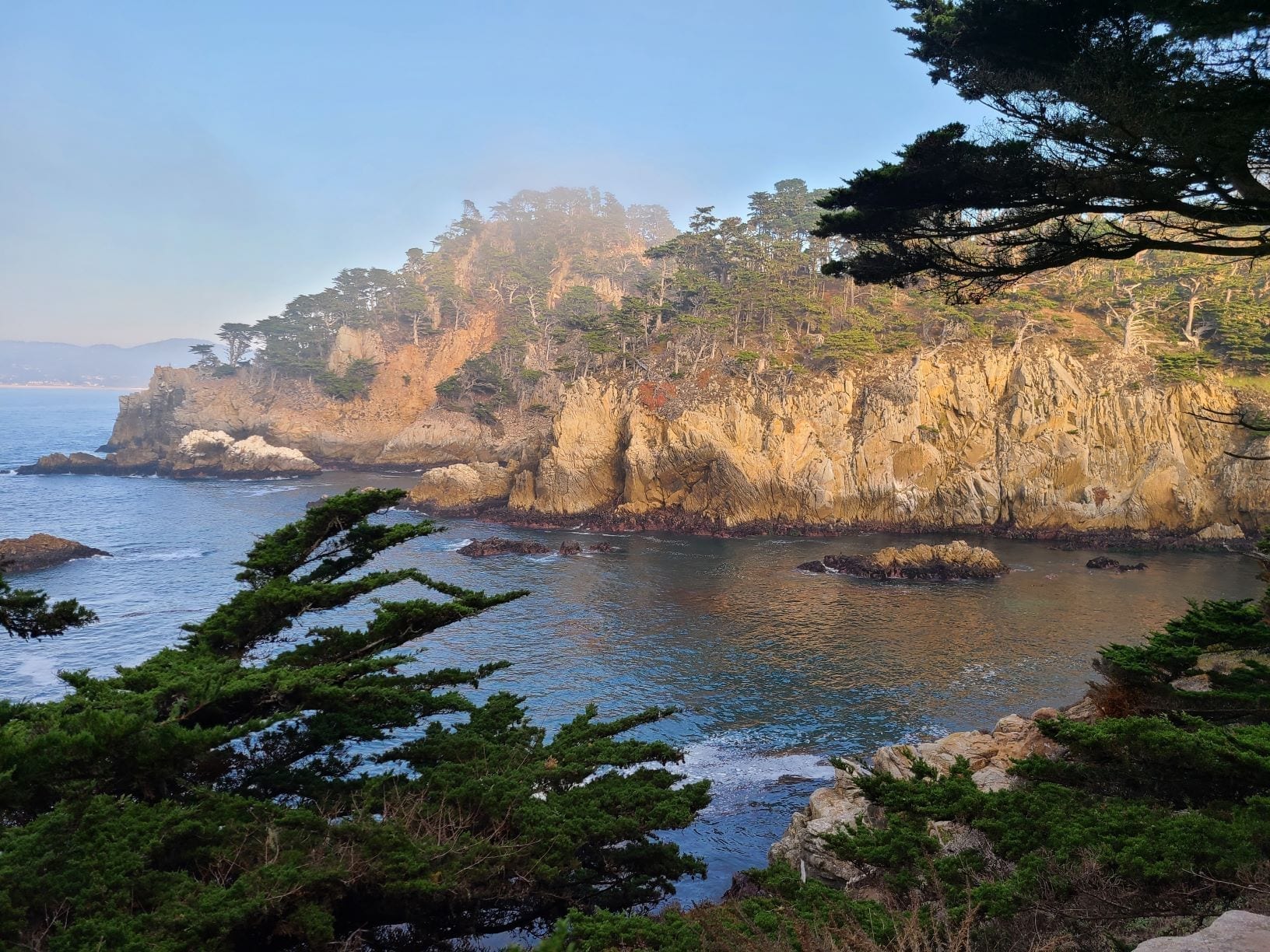 With numerous activities to fit a multigenerational group, the Monterey/Carmel area is perfect for your next family reunion retreat.
Things to Do in Carmel
Whether your tribe is captivated by window shopping in the luxury of Ocean Avenue in Carmel, wine tasting in Carmel Valley, family-friendly hikes along the rugged coastline, or the wild adventure of sky diving over the Pacific, you can create a fulfilling itinerary to fit them all here in this choice area of the California Central Coast.
Hiking
Take some time to bond with a hike the whole family can enjoy at Point Lobos with paved, even paths that open to unforgettable views of the famous bluffs just outside of Pebble Beach.
Aquarium 
Take a trip to the world-famous Monterey Bay Aquarium and catch feeding time at the sea otter exhibit.
Family Reunion Accommodations 
Searching through Airbnb a large group can find many options for places to stay. Rent out a 7-bedroom villa in Carmel Valley with a pool and hot tub.
Or if your family is filled with bibliophiles stay in Steinbeck splendor at a 10,000-square-foot Victorian mansion on River Road. With 10 guest suites and 12 bathrooms, there is space for everyone, and you are just minutes from the National Steinbeck Center.
Carmel is one of the best places for a family reunion reunion!
Contributed By: Silvastraveltribe.com
4. San Diego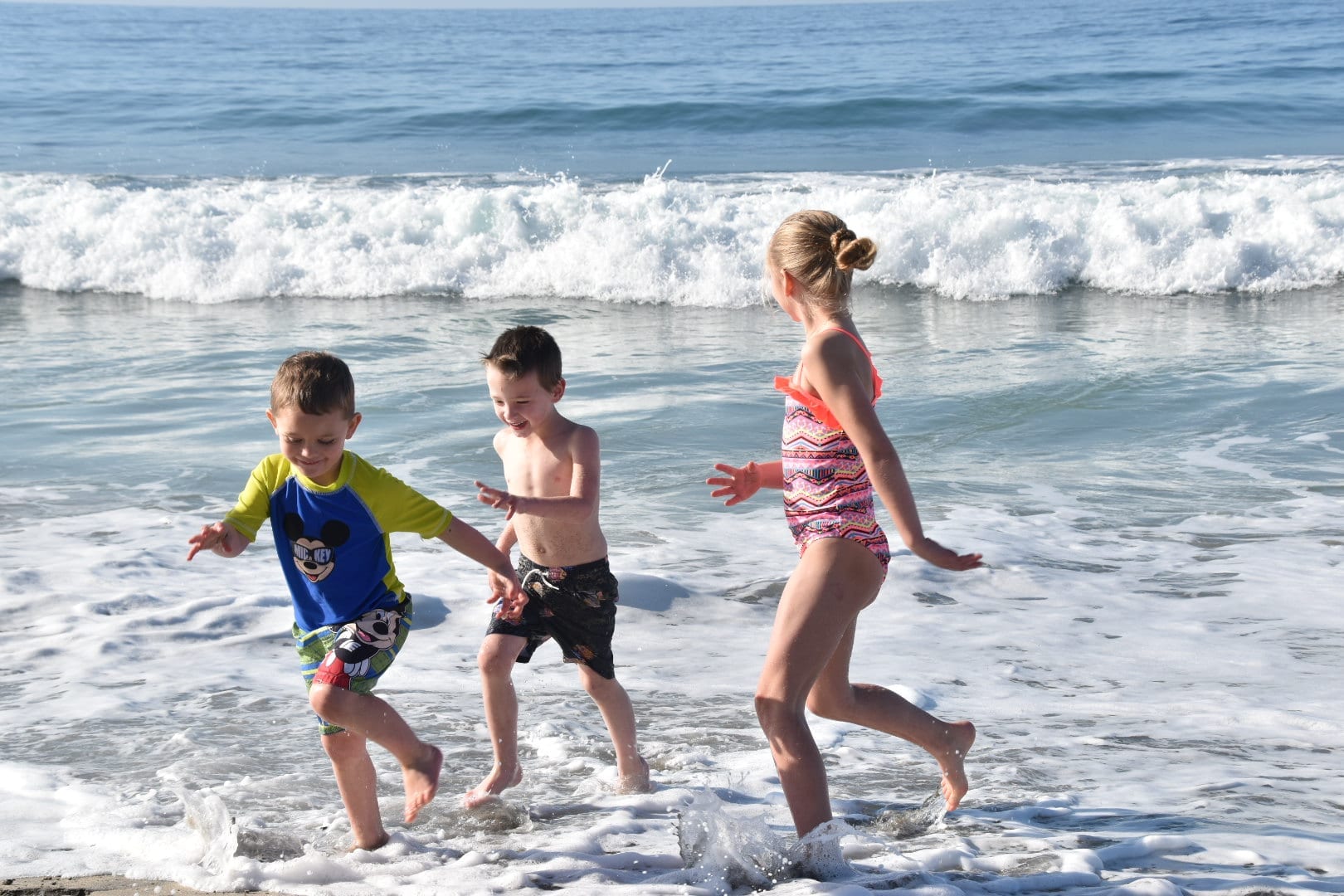 San Diego is a great family reunion spot.  No matter what time of year the weather is always perfect! 
Things to Do in San Diego
There are so many things to do in San Diego!  Old Town San Diego is an amazing place to take your family.  There are hands-on museums that are great for kids. The Mormon Battalion Museum is amazing! 
The beach is perfect to relax and hang out with your family.  If you want to learn to surf, whale watch, go on a boat ride, or even just build a sandcastle, this is the place to do it.
If your family loves amusement parks, SeaWorld San Diego and Legoland are located nearby.  Also, the world-famous San Diego Zoo and Safari Park are perfect family reunion activities. 
There are seriously so many fun things to do in San Diego!
Family Reunion Accommodations 
There are some amazing beach houses along the San Diego coast. 
San Diego is one of the best family reunion destinations in the USA.
Family Reunion in Oregon
Oregon is one of the best locations for family reunions. This beautiful state has so much to offer! 
5. Oregon Coast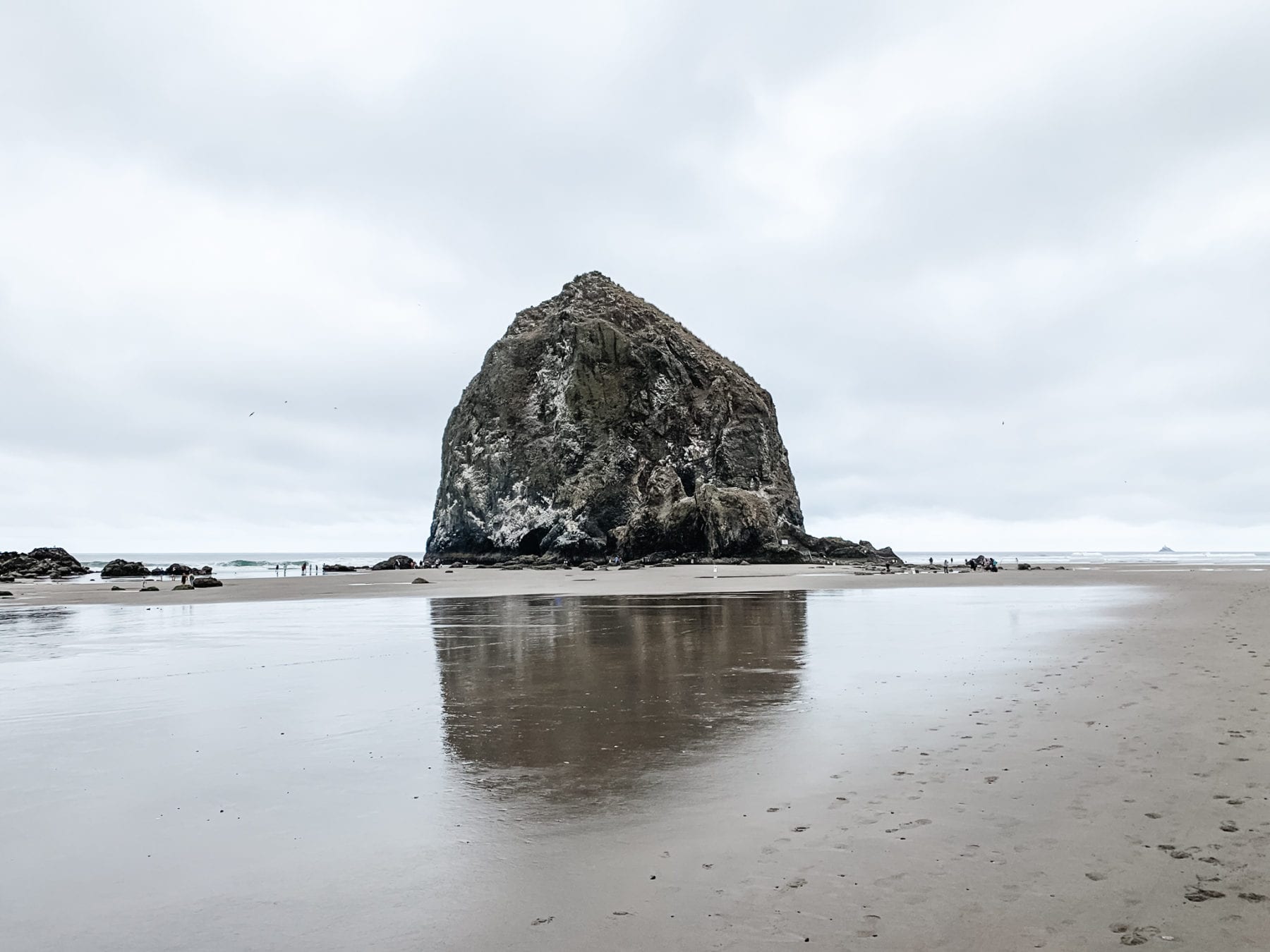 Cannon Beach has something for everyone! Of all the places for a family reunion, it is a winner!
This charming beach town is commonly recognized as one of Oregon's best beaches. Cannon Beach is home to fascinating tidepools, famous Haystack Rock, and dramatic coastlines.
State Parks Close Near Canyon Beach
It is minutes from several beautiful state parks – Oswald West State Park, Ecola State Park, and Fort Stevens State Park. Whether you have avid hikers or beach strollers, these state parks are a great place to get out and explore the coastline.
Things to Do at Cannon Beach
The beach has so many fun things to do. Be sure to visit Haystack Rock at low tide to go tide pooling. Other activities on the beach include flying kites, playing in the sand, riding bikes, and having a campfire.
The water is cold but if you just can't leave without getting in the water you will want to bring a wetsuit.
Downtown Cannon Beach
Downtown Cannon Beach is lined with galleries, specialty shops, boutiques, tourist shops, restaurants, and more.
Be sure to check out the blown glass at Icefire Glasswork and stop in at Bruce's Candy Kitchen for the signature Cannon Beach Sea Salt flavored taffy.
Family Reunion Accommodations
Inn at Cannon Beach

Hallmark Resort Hotel & Spa

The Waves Cannon Beach

Private Rental Through Airbnb 
Cannon Beach is on of the best family reunion destinations.
Contributed By: Csginger.com
6. Portland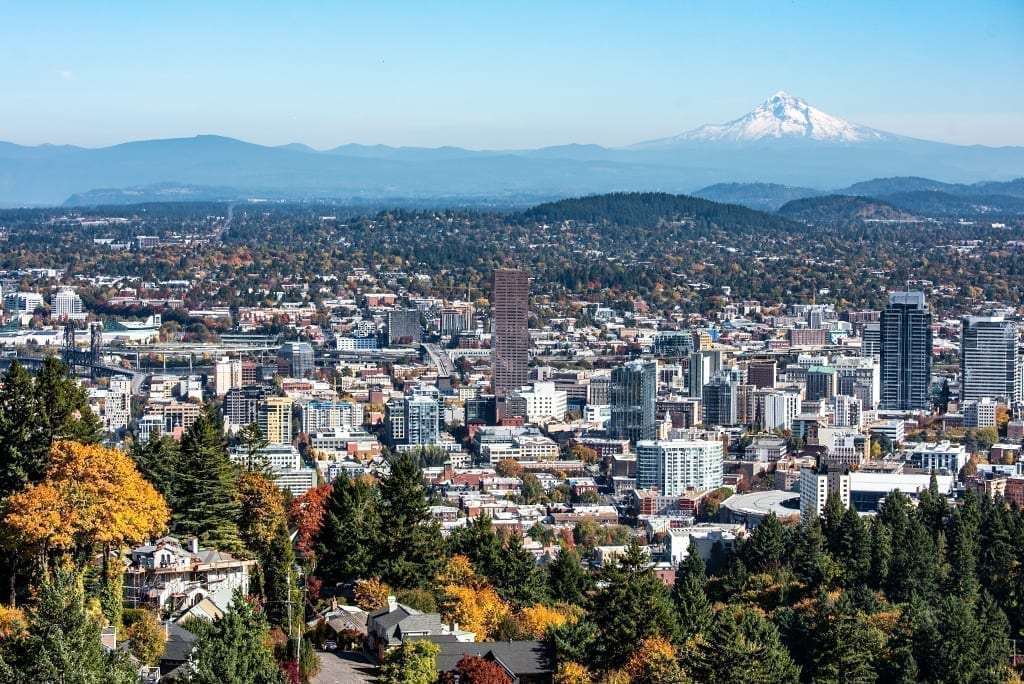 Portland is a perfect place for family reunions in the USA. The city has an excellent network of domestic and international air connections. Besides, the airport is perfectly connected and close to the center.
Another advantage to Portland as a place to hold a family reunion vacation or celebration is that there is no sales tax in the city and the rest of Oregon. So, it is much cheaper to organize a family reunion.
You will pay less for an elegant family dinner in a restaurant or shopping in a supermarket to prepare a large family breakfast
for a dozen people.
Things to Eat in Portland
What is more, it is famous for its prosperous culinary and cultural offers. The city is a mecca for food trucks, fine craft beer, and the country's famous delicious donuts.
Portland is one of the most bicycle-friendly cities in the US and is a great city to explore on foot. You can easily walk to the most important attractions, like Downtown, Japanese Gardens, or situated 1,000 feet above Pittock Mansion.
Only 30 minutes driving is breathtaking Multnomah Falls and Columbia River Gorge. These activities are sure to fill up your Portland itinerary.
Family Reunion Accommodations
Portland has a great variety of accommodations and hotels to suit all budgets. But when organizing family reunion trips, it is worth taking advantage of VRBOs. There are not only apartments are available for rent, but entire large houses with several bedrooms.
This Luxury House in Beaverton can accommodate up to 18 guests or this Elite Luxury house that sleeps 16 guests.  Family reunion lodging must be booked ahead of time. 
Contributed By: Thevanescape.com
7. Jackson Hole Family Reunion – Wyoming
Jackson Hole, Wyoming is a perfect place for a family reunion.  There are lots of great Airbnbs in Jackson Hole that are large enough for families to stay in. 
Family Reunion Accommodations 
There are also several resorts for different price ranges that have multiple accommodation options.  One of the main resorts is Snow King, which is a ski resort in winter but also has plenty of activities for the whole family in summer.
 More budget options are Cowboy Village Resort, which has small log cabins, and atmospheric motel-style accommodations at Antler Inn, which is just off the main square. 
Many accommodations have self-catering, but the entire town is set up for tourists, so there are also plenty of dining options.  
Things to Do in Jackson Hole in Summer
There are also lots of things to do in the area. No matter what your family members' interests are, there is something they will love.  Grand Teton National Park is a very short drive away, where you can go hiking, boating, kayaking, rafting, trout fishing, horseback riding, cycling, and more. 
Things to Do in Jackson Hole in Winter
In winter, you can go snowshoeing, cross-country skiing, snowmobiling, and even dog sledding!  Or just stay in town and enjoy the great shopping, the famous Cowboy Bar, and multiple restaurants.
If you are looking for places to hold family reunions, consider Jackson Hole! 
Contributed By: Parkscollecting.com
8. Family Reunions in Utah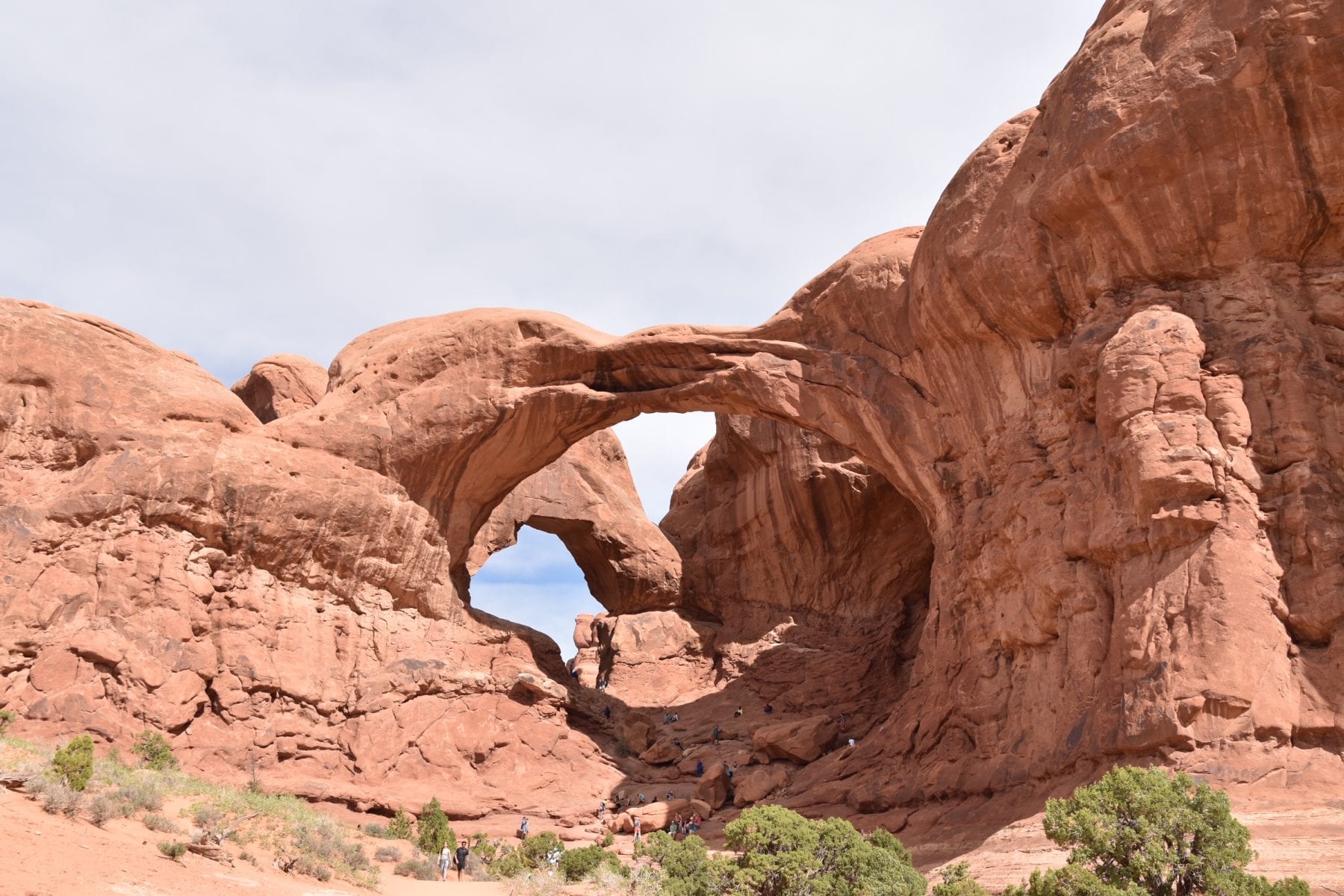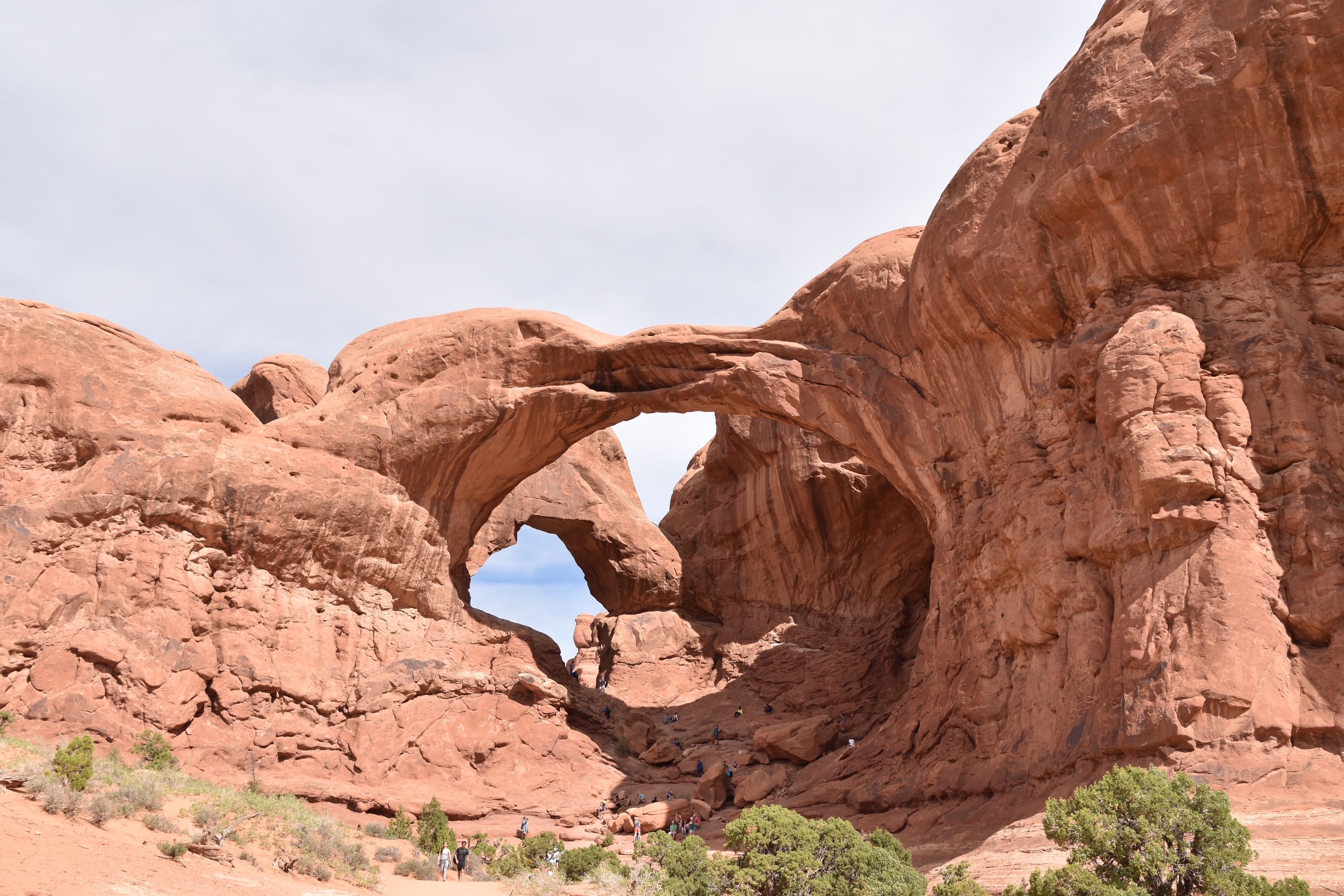 Utah is a great place to host a family reunion! There are so many amazing  Utah family reunion ideas.  Narrowing it down to one place is the hard part.
Winter Family Reunion
Utah has the best snow on earth! Planning a family reunion vacation during winter is a great idea.  There are eight ski resorts in Utah. The winter Olympics was held in Salt Lake City so all winter sports facilities are top-notch.  Some fun winter activities in Utah:  ice skating, bobsled, snow tube, or even seeing an ice castle. 
Utah Summer Activities
There are five national parks in Utah: Arches, Canyonlands, Zions, Capitol Reef, and Bryce Canyon.  They are amazing! 
Salt Lake City is surrounded by mountains so even when it is hot in the Valley, you can easily go to the mountains and hike, bike, or enjoy summer activities at the ski resorts, with 20 degrees cooler temps.  
Family Reunion Accommodations 
VRBO is the best place to look for family reunion accommodations for large groups.   Cabins are available in Bear Lake, Duck Creek, Park City, and many other great locations for a family reunion. 
I highly recommend all of the family reunion venues in Utah!
9. Family Reunion in Arizona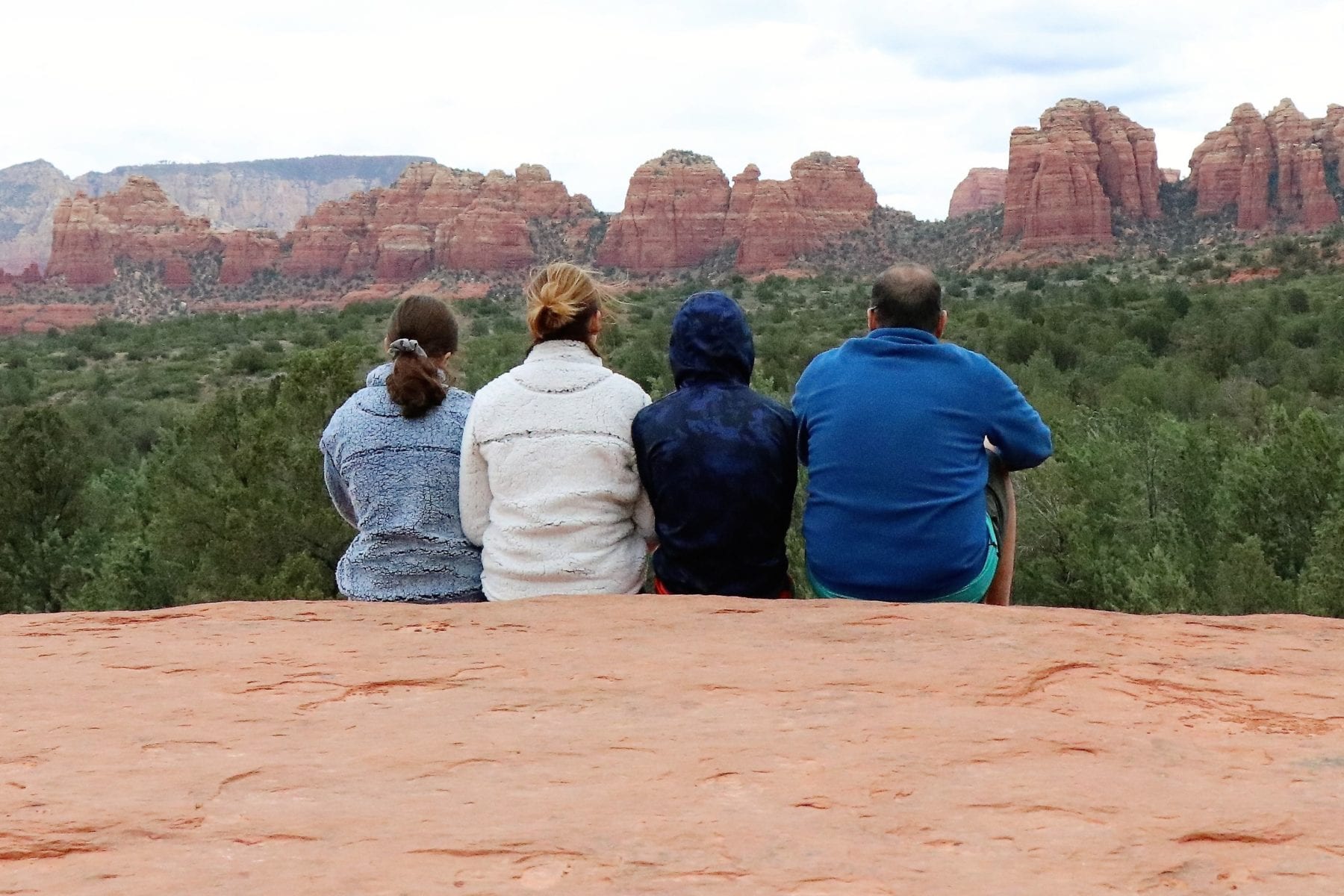 Sedona, Arizona, is the perfect year-round destination, with tons of things to do for people of all ages, abilities, and tastes.  Begin your day with a magical sunrise over the red rocks. 
Things to Do in Sedona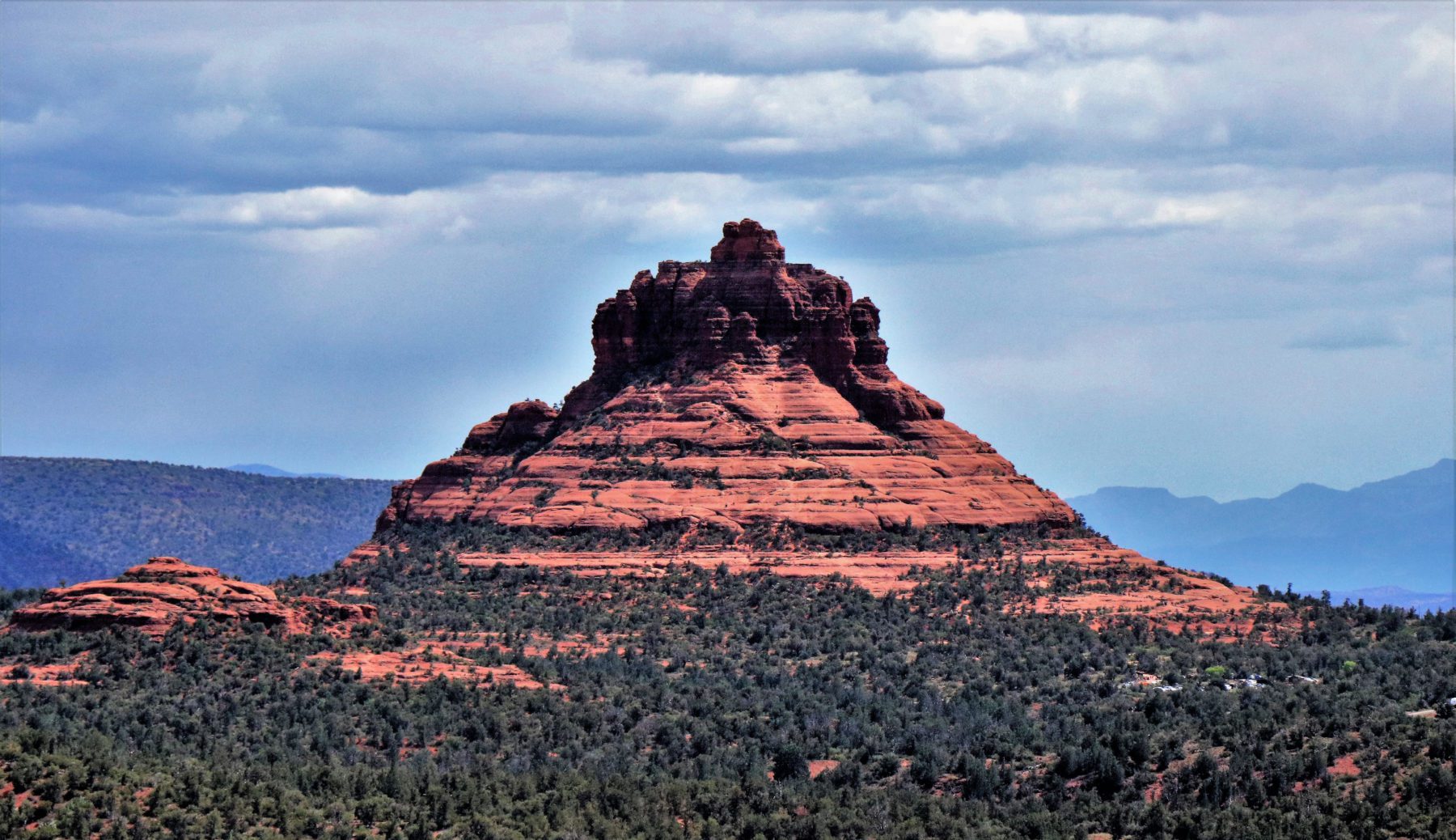 After sunrise start your day with a hike to a vortex for meditation or yoga or mountain biking on the rocky desert trails.  If your family is feeling adventurous, rent an ATV, go off-roading, and explore cliff dwellers' sites. Or go on a hot air balloon ride.  
For the group's artsy members, check out the charming shops and galleries at Tlaquepaque Arts and Craft Village.  As you can see there are so many things to do in Sedona.
And don't miss tasting authentic mouth-watering Mexican food.  
Finish your day watching the glorious sunset fall slowly and peacefully behind the red rocks while sipping on Tequila, the real thing.  
Family Reunion Accommodations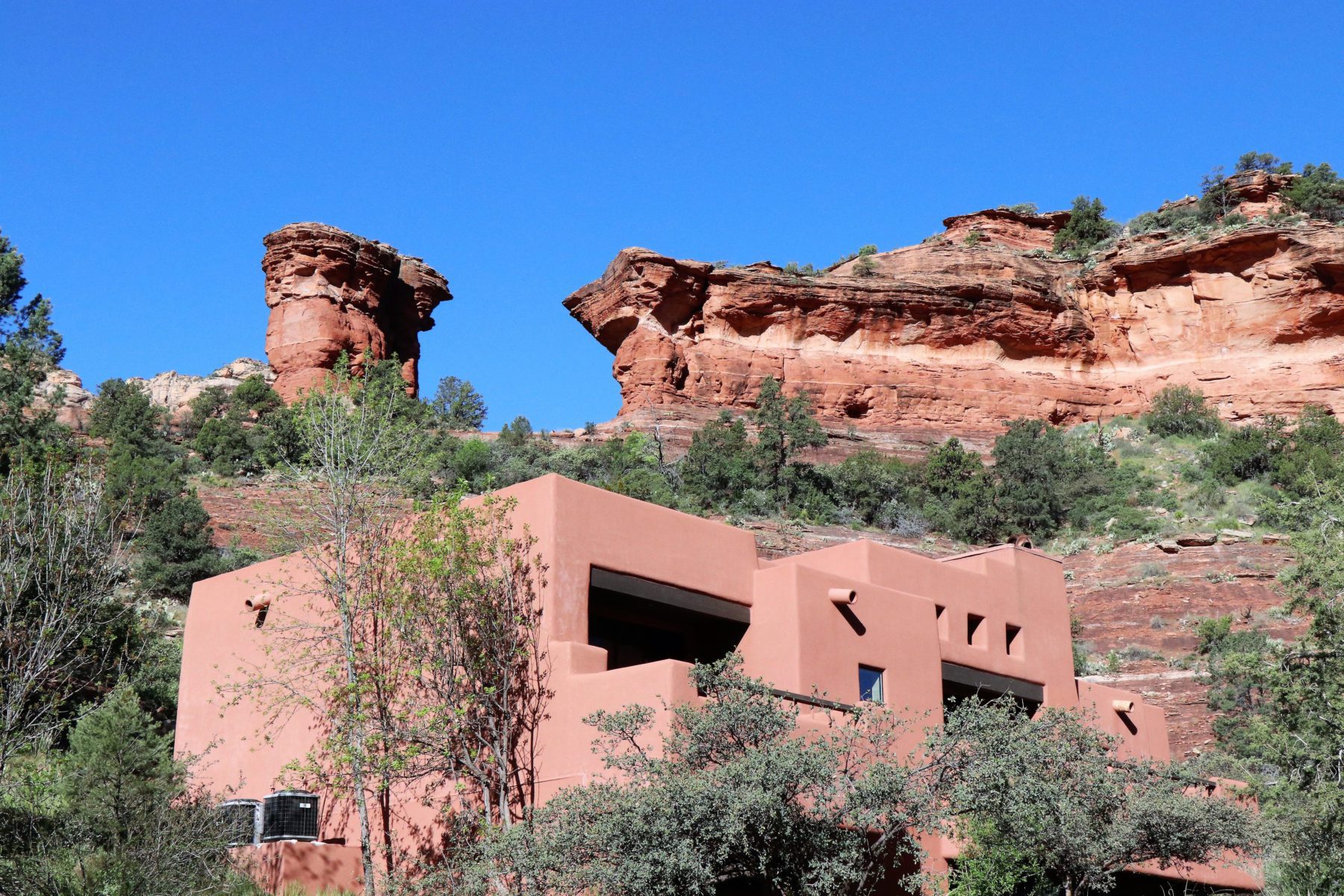 Enchantment Resort
The Enchantment Resort is about 20 minutes from Uptown Sedona and is ideal for large groups.  Nestled in Boynton Canyon, Enchantment Resort has these adobe-styled little houses in a ranch-like atmosphere for your stay. 
Spend a wellness day in their state-of-the-art spa or explore the canyon on foot, bike, or Jeep.  Several restaurants are on-site to try out, all surrounded by breathtaking views of the canyon and the red rocks. It is a great family reunion resort.
Butterfly Garden Inn 
The Butterfly Garden Inn in Sedona, Arizona is the perfect place for a group. With 18 cabins, an outdoor dining area, a gourmet cafe, and "camp" store, and a playground, you'll find everything you need.
Family Reunion Camp
For our family reunion, we hosted 35 people, and still had a couple of cabins to spare. The setting was the quintessential summer camp experience, with hiking trails and a cold stream right across the street from the cabins to cool off in.
 More Things to Do

Downtown Sedona is a 20-minute drive down into the canyon. While there, we had lunch at the Cowboy Club (get the cactus fries) and rented a couple of trolleys, and took a tour of South Sedona and Chapel of the Holy Cross. We spent time hiking the West Fork Trail and enjoyed a day at Crescent Moon Picnic Site. Despite being in the heart of the desert, there are plenty of options to swim and fish.
The backdrop of red rocks are perfect for your family photos and lasting memories. Sedona is the place to be for your family reunion with activities for all ages from sunrise to sunset.
Contributed By: Cocktails Away and Travelingpartyof4.com
10. Family Reunions in Texas and Oklahoma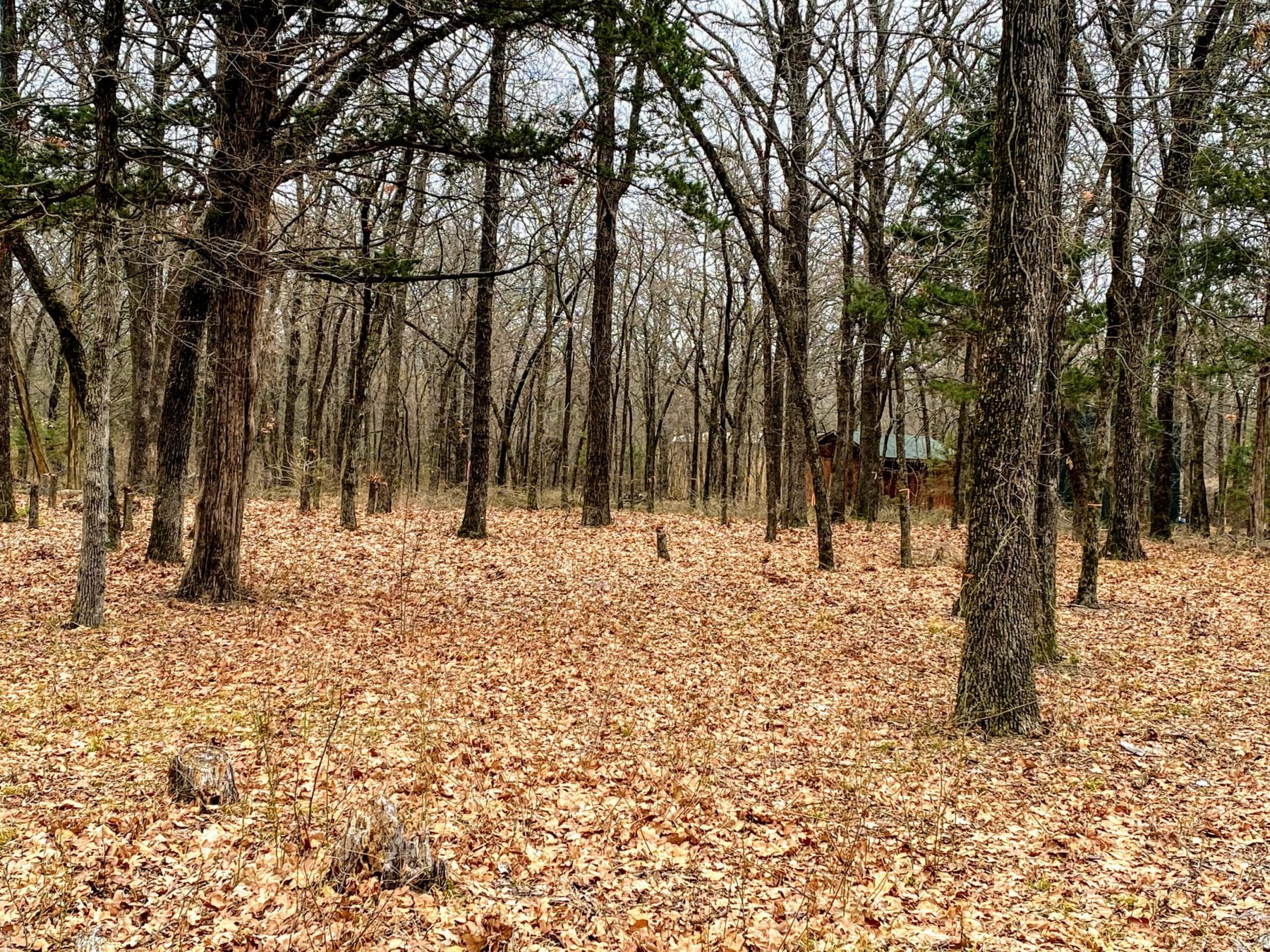 Lake Texoma is the perfect family gathering place for reunions of all sizes.  Centrally located in the US, Lake Texoma is on the Texas Oklahoma border. 
You can easily access the lake within 2 hours from the Oklahoma City Airport or DFW airports.  
Things To Do at Lake Texoma
The best thing to do in the area is water activities on Lake Texoma. In the summer, it is warm and inviting.  With the humidity of the south, you won't feel cold in or out of the water.  You can boat, fish, swim, and play on the sandy beaches.  
Alternately, in the winter, the Texas area is still warm, which makes Lake Texoma an ideal destination year-round.  
The wide-open spaces next to Lake Texoma will inspire yard games, firepit smores and songs, and family togetherness while playing outdoors or indoors.  
Family Reunion Accommodations 
If you need the perfect place to stay with lots of family members, try these amazing rentals from Texoma Luxury Rentals.  They even offer several homes next door to each other that can accommodate 90+ people! 
Inside each of these homes, you'll find billiards, ping pong, games, and entertainment galore.  Kitchens are fully stocked so you can easily prepare and serve your favorite foods to feed the whole family.
Contributed By: Flybytheseatofourpants.com
11. Broken Bow Oklahoma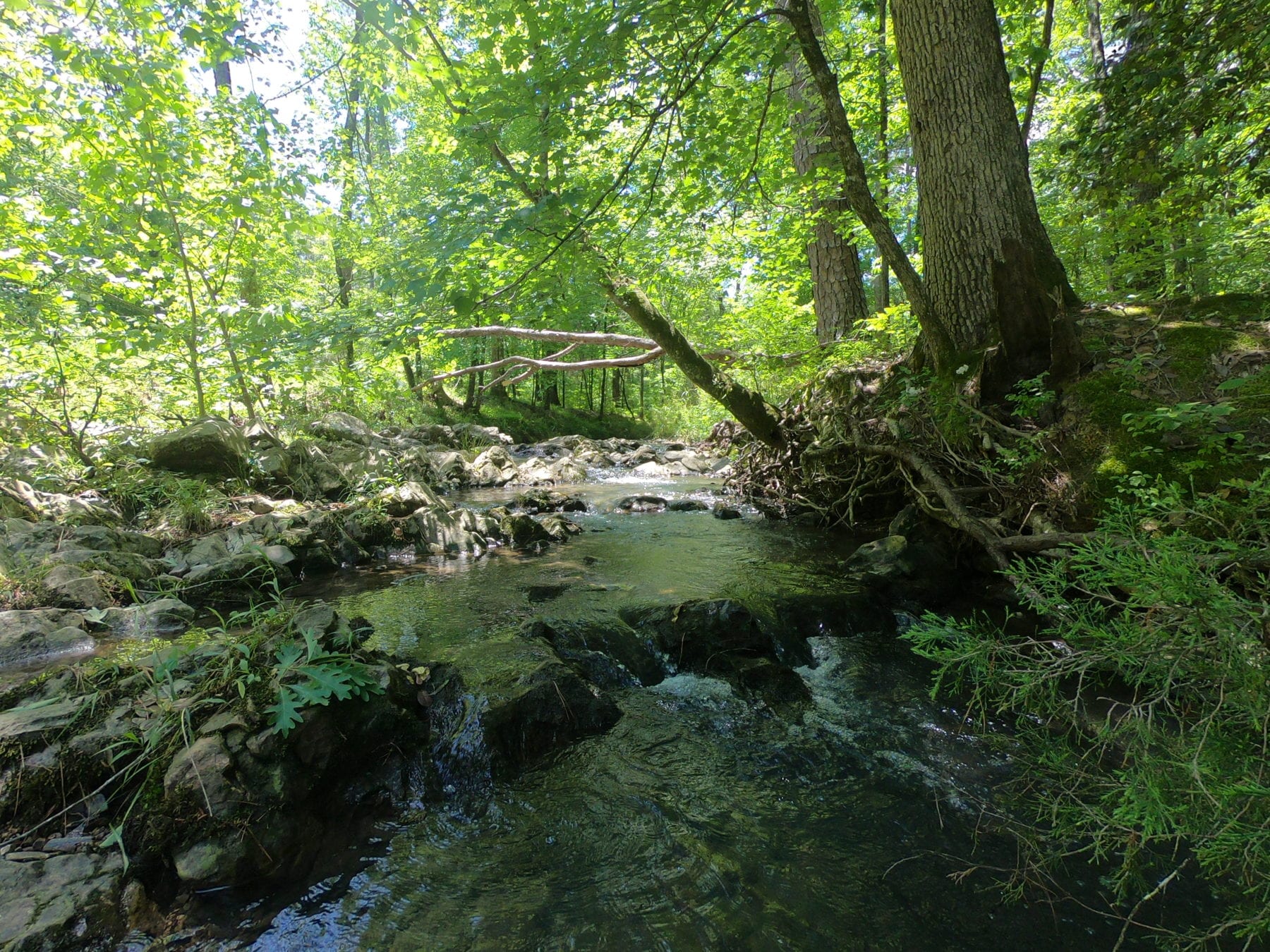 Broken Bow, OK is an outdoor-lovers paradise, a cabin-enthusiasts dream, and the perfect location for a family reunion in the United States.
Broken Bow is located in Southeastern Oklahoma and is home to Beaver's Bend State Park, Broken Bow Lake, and countless cozy and expansive cabins.
Things to do in Broken Bow
You and your family can enjoy the great outdoors by renting a pontoon boat, hiking the miles of trails, horseback riding through the Ouachita Mountains, or ziplining through the treetops with Rugaru Adventures.
Family Reunion Accommodations
After a day full of adventure, you will be able to relax and hang out with the family at your luxurious cabin in the woods.
Although there are many cabins in Broken Bow to choose from, it will be hard to beat the Deck-a-Saurus Cabin. This cabin features 10 beds, 6 baths, a massive deck for gathering, an outdoor fireplace and kitchen, game tables, and a hot tub.
It will be a family reunion vacation to remember for years to come! 
Contributed By: Thehomebodytourist.com
12. Family Reunion in Missouri
Branson is one of the best locations for family reunions! We went last summer and had a blast! 
Things to do in Branson
There are so many things to do in Branson.  One of the best activities for a family reunion is planning a trip to Silver Dollar City! This amusement park will bring your family together for a fun adventure. 
There are also many shows, concerts, and entertainment activities in Branson.  So many that even if you spent a month in Branson, you would not be able to do them all. 
You may also want to go to Table Rock Lake.  Renting a boat is a great family reunion activity! 
Family Reunion Accommodations  
VRBO is a great way to find a bigger house to accommodate large groups. However, many resorts and hotels will accommodate families.  Some even have special activities right on site.  
Branson is a good place for a family reunion.
13. Family Reunion at the Great Smoky Mountains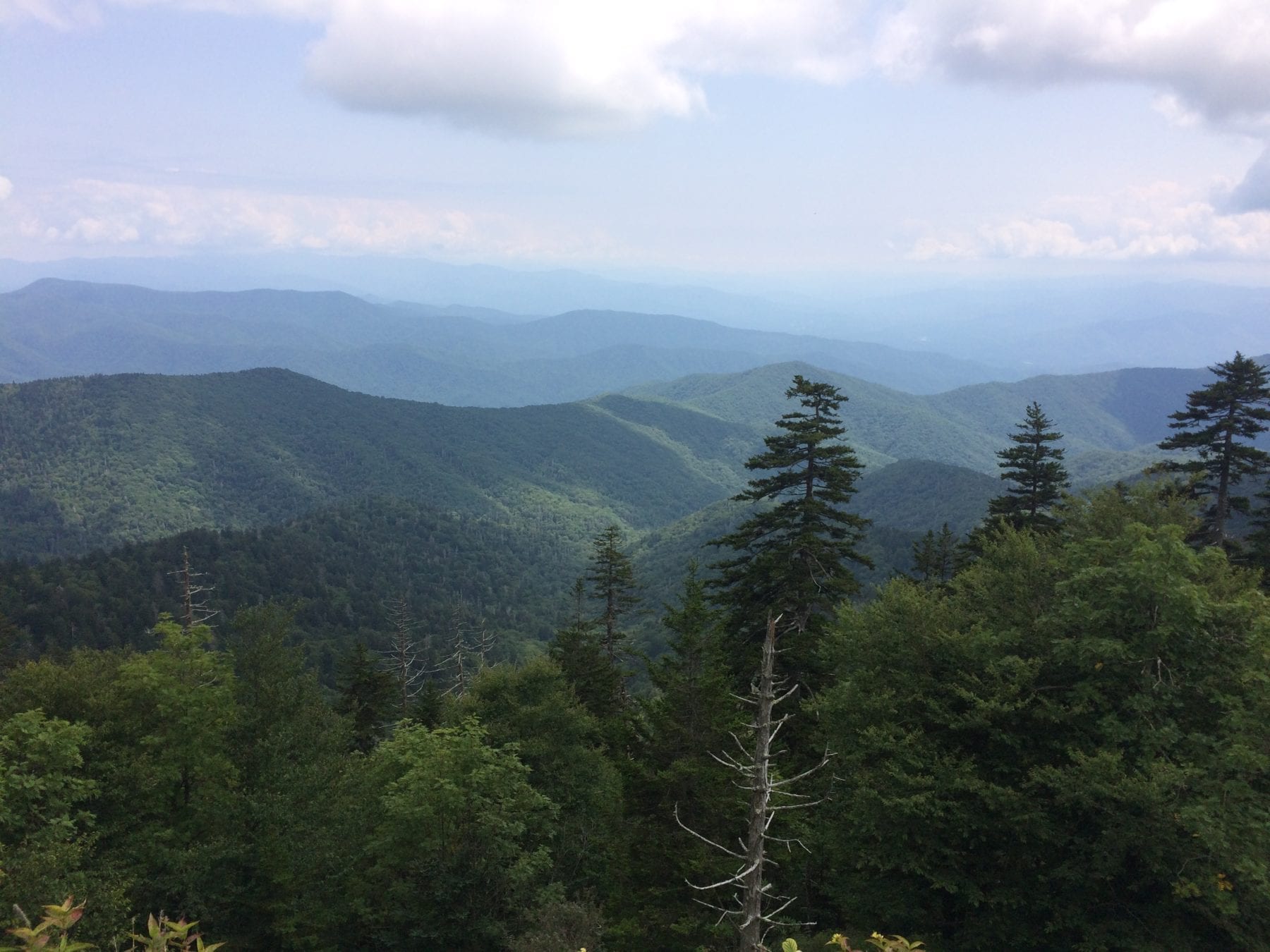 Great Smoky Mountains National Park, America's most visited national park, is a gorgeous area with plenty of hiking trails, attractions, and waterfalls the whole family will love!  It is located in both North Carolina and Tennessee.  
Things to Do at the Great Smoky Mountains 
It's the dream location for a family reunion, especially during the summer and fall. 
The Smoky Mountains span a huge area, so there are many options for outdoor activities, whether your family wants to go biking along Cades Cove or take a stunning scenic drive along Roaring Fork Motor Nature Trail.
You can also learn about the history of the area together at Mingus Mill or take a hike to a waterfall—Laurel Falls and Grotto Falls are great kid-friendly choices.
Pigeon Forge and Gatlinburg
Two exciting towns near the entrance to the Smokies are Gatlinburg and Pigeon Forge, which are home to Dollywood and dozens of other family-friendly attractions. You could easily spend several days having fun all over the towns!
Family Reunion Accommodations 
For your accommodations, if you want to stay close to the outdoors, camp at Elkmont Group Campground within the national park.
If you'd prefer to stay in a family reunion resort with all your family, check out Summit Cabin Rentals near Dollywood.
There are so many fun things to do near the Smokies that will make your next family reunion retreat an unforgettable trip for everyone!
Contributed By:  Onemoresteptravels.com
Family Reunion in Florida
A family reunion in Florida is one of the best locations for family reunions! There are so many amazing places to meet up with your family.  Florida = Fun
14. Miami Florida
Miami makes for an amazing place for a family reunion. Filled with sunny beaches, water sports, and gorgeous sunsets, Miami has something for everybody in the family to have a great time.
Things to Do in Miami
For those who love the outdoors, Miami offers a relaxing vacation with loved ones, like hanging out together at the beach, or a resort pool. There are a ton of family-friendly activities to choose from, at the Surfside Community for the young and the old.
South Pointe Park is another spot to hang out with families/groups. It is home to many stunning walking trails and also has a playground for children. From here, one can also access South Beach, one of the popular beaches in Miami.
Culture
If you and your family prefer cultural activities on your trip, visit Maurice A Ferre Park (downtown Miami). Here families can enjoy exploring museums, murals, public art galleries, and planetarium shows.
Other attractions in Miami include the beautiful Art Deco district, SoundScape Park at New World Center, highly picturesque Wynwood Art District, and of course Miami Beach.
Family Reunion Accommodations
A good family reunion accommodation option is at the Shelborne South Beach located in the heart of South Beach for small families.
For larger groups, Beach Resort Suites at Alexander Condo Hotel is a good option to consider (in Miami Beach).
Contributed By: Beyoftravel.com
15. Family Reunion in Key West Florida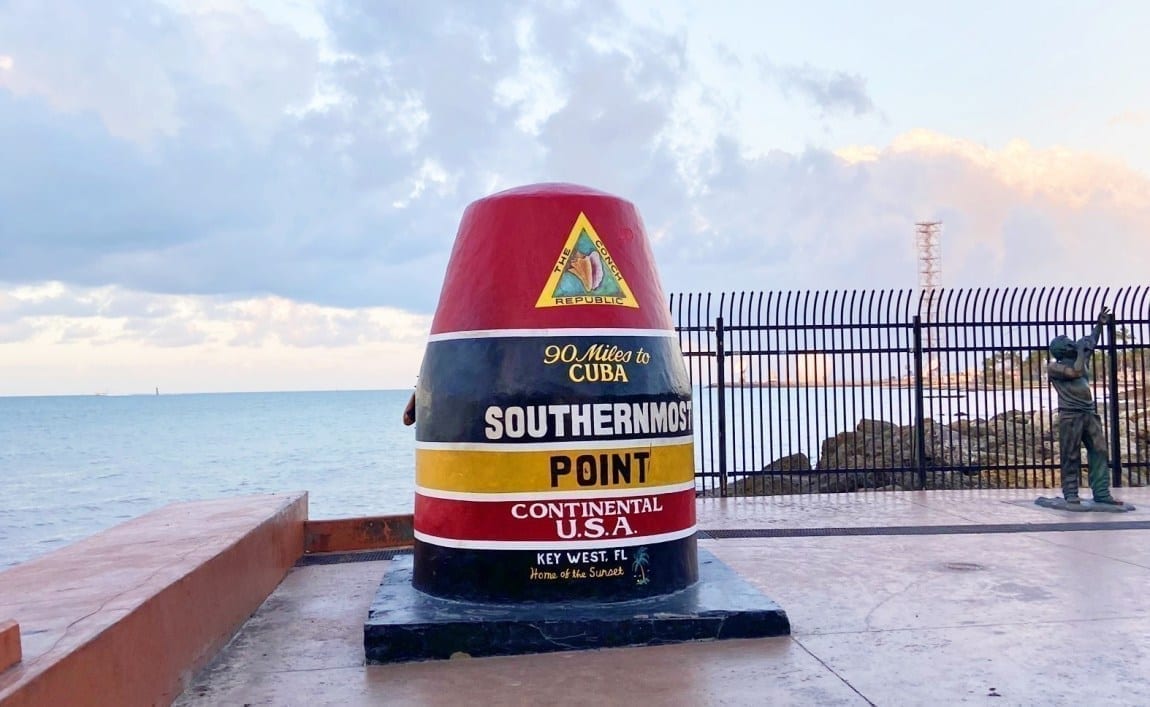 Key West, the last island of the Florida Keys, is an amazing place for a family reunion! There is just so much to do there for all ages.  
This to Do in Key West
Start your trip by driving the Seven Mile Bridge, one of the most beautiful bridges in the USA. It is gorgeous and there are many fun stops to make along the way, like tarpon fishing in Islamorada, which kids love!
Once you get to Key West, some of the fun activities to do there include snorkeling with dolphins, going to the beach, visiting the aquarium, or even going on a classic Key West sunset cruise.
Eating in Key West 
The seafood in South Florida is amazing, so make sure to try it too! A good family restaurant that I love is Willie T's.
Family Reunion 

Accommodations
For accommodation, I would recommend Hawks Cay Resort, a great family resort, and Ocean Edge Key West hotel. Both are kid-friendly and have awesome pools.
Contributed By: Travelcami.com
16. Family Reunion in North Carolina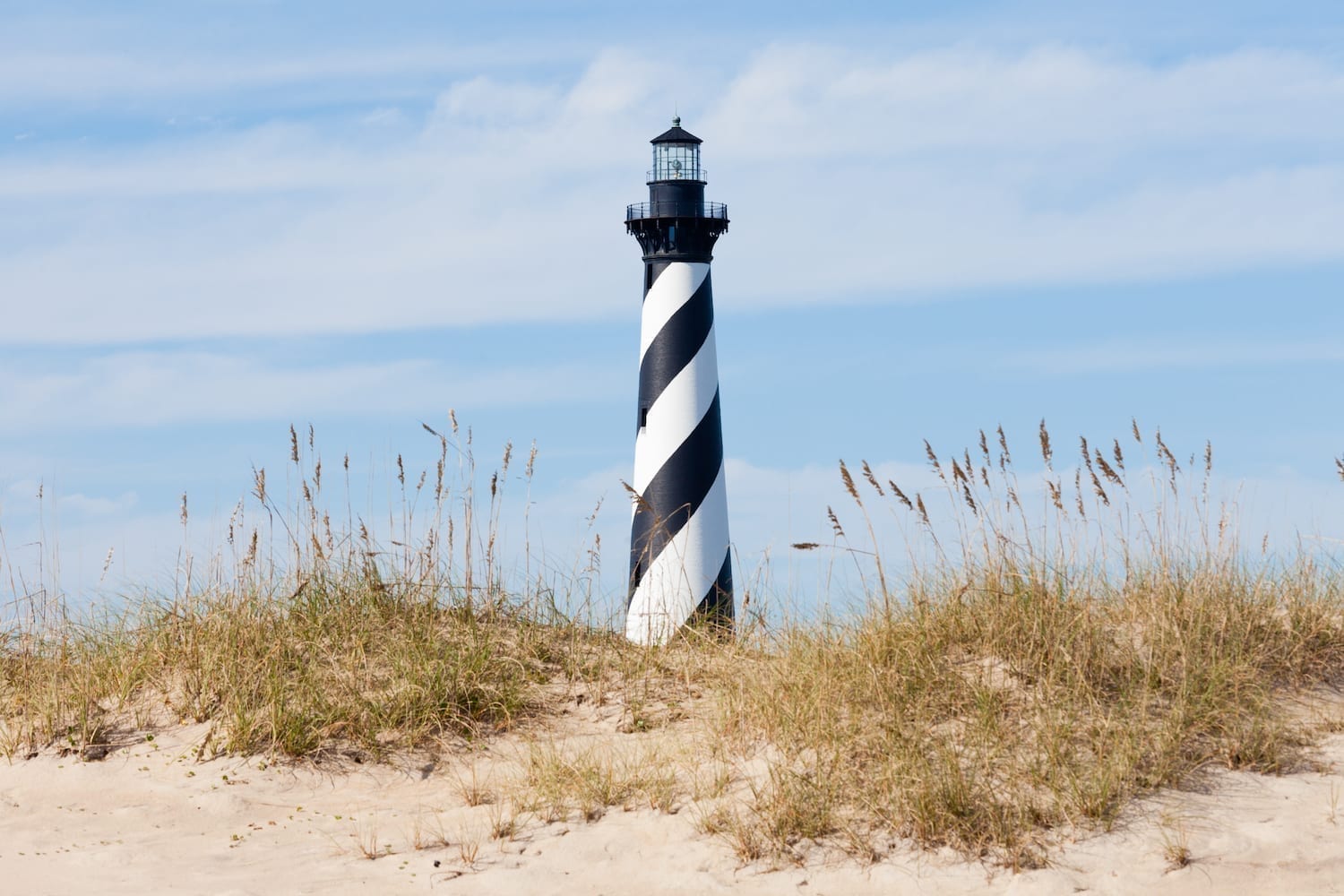 With almost 200 miles of narrow coastline, the Outer Banks is a wonderful location for a family reunion as it is a beach vacation but with so much more to offer.
 Located on the eastern shore of North Carolina, the Outer Banks provides a "middle ground location" for many of those who live on the East Coast, and a major airport, Raleigh, is only 3 hours away.
Family Reunion Accommodations
There are a number of vacation rentals available right on the beach with enough room for the entire family. If the group is too big for one vacation house, then consider renting a couple of properties adjacent to each other.
Corolla
Corolla is on the northern section of the island and is much quieter, while Duck, Kitty Hawk, and Nags Head are more centrally located. Here is where you will find the majority of restaurants and things to do. 
Things to Do Near the Outer Banks 
In addition to the water sport and kayak rentals, your family could visit Jockey's Ridge State Park and learn to hang glide (or watch as others do it) from the tallest dunes on the Atlantic Coast.
Historical Sites and Museums 
You could also visit some national park sites just a short drive away: Fort Raleigh National Historic Site, the Wright Brothers Memorial, Cape Lookout National Seashore Reserve, and the Cape Hatteras National Seashore. 
 For those that enjoy museums, the Graveyard of the Atlantic is quite popular as is the Hatteras Island Ocean Center.
Lighthouses
In addition to the well-known Cape Hatteras and Cape Lookout lighthouses, you could also visit the one in Currituck Beach or take a ferry to see the lighthouse on Ocracoke Island.
Adventure
Finally, for a unique experience, your family may enjoy renting a 4×4 to try and spot the wild horses in Corolla. 
 Regardless of your choice of activity, families will have plenty of things to do in the Outer Banks to make their reunion special.
 Contributed By: DQtravel.net
17. Family Reunion in Vermont
Tucked away in beautiful Vermont, not too far from the Canadian border, Lake Willoughby will make you think you've taken a wrong turn and hit the Mediterranean Sea.  It's the perfect place for a family reunion and will definitely please nature and outdoor lovers. 
Family Reunion Accommodations
There are a few options around the lake to accommodate larger groups and families, but here are our two picks for a memorable family reunion:
Willoughby Friends & Family Retreat offers 4 rustic cabins facing the lake. This property can accommodate up to 20 people. It's the perfect place for a family reunion where you can enjoy getting together with relatives but also have some sort of privacy in your own cabin. 
The Notch House is an ancestral house built-in 1860. It's a four-season, 9-bedroom vacation estate with a private path that leads to a beach.
Things to Do at Lake Willoughby
And while you're around Lake Willoughby, they'll be plenty to do for the whole family. Here are a few of the best activities you can do around Lake Willoughby:
Mountain Bike

: There are tons of mountain bike trails in the area, for all levels. Burke Mountain is one of the more popular places to go for a great mountain bike experience.

Stand-up Paddle Board

: Other than lying on the beach or swimming, Lake Willoughby is the place to jump on a stand-up paddleboard. Paddle in the lake and admire the view.

Hiking

: Being surrounded by mountains, it's impossible to visit Lake Willoughby without sweating on one of the trails. Mount Pisgah, a 4.1-mile round-trip moderate trail, would be the first trail to try. The view at the Pulpit Rock Viewpoint is breathing.

 
This is a great option for family reunion locations on the East Coast.
Contributed By: Lovelifeabroad.com
18. Family Reunion in New York
The Adirondack region in upstate New York is home to pristine lakes, scenic mountains, and friendly communities. There's a lot to do for all ages, making it a perfect destination for a family reunion.
Things to Do
Lake George is a booming summer town, with opportunities for swimming, boat rides, and parasailing. For hotels that can accommodate your entire family, check out the Lodges at Cresthaven or the Villas on Lake George. Or consider bringing your family to the hamlets of Inlet and Old Forge.
Summer Family Reunion 
Children in the group will love Enchanted Forest Water Safari. There are also hiking trails for all levels, and enough shops, cafes, and ice cream parlors to please everyone. The Woods Inn is a historic Adirondack hotel and offers a range of accommodations, including townhouse units for groups.
Winter Family Reunion
If you're more of a winter-loving family, Lake Placid is perfect for skiing, snowshoeing, and dog sled rides.
The whole family will enjoy touring the sites of two previous Winter Olympics, where activities are available that range from taking a scenic gondola ride to cruising down a bobsled track.
Family Reunion Accommodations
Lake Placid Chalet accommodates large groups. Plenty of rentals are also available through Airbnb and VRBO.
It is a great option for family reunion destinations! 
Contributed By: Frominwoodout.com
19. Family Reunion in Maryland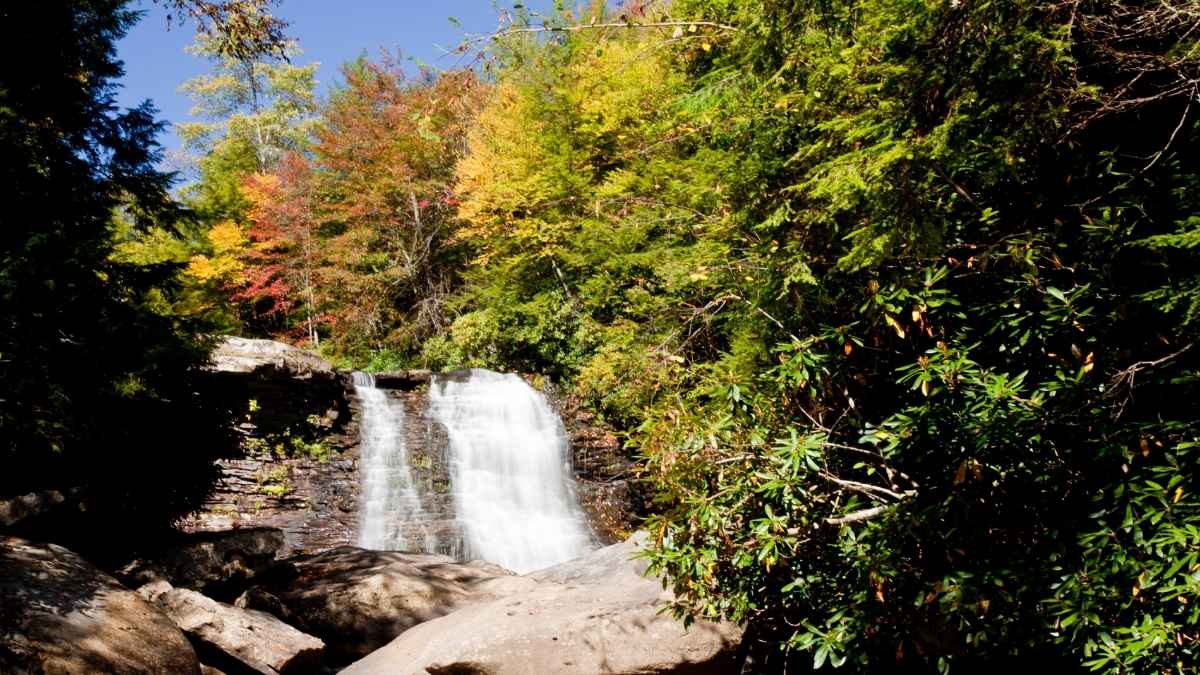 One of the best American destinations for a family reunion is the magnificent region around Deep Creek in Western Maryland.
Deep Creek is a man-made, freshwater lake that's famous for boating, its 69 miles of coastline, and luxurious lake houses and cabins.
Family Reunion Accommodations 
Many Deep Creek Airbnb properties rival five-star resorts and are perfect for hosting large groups of families. Features like indoor pools, game rooms, and even backyard miniature golf courses will keep the whole family busy without leaving the house.
Things to Do at Deep Creek
There are countless activities for the whole family in Deep Creek like hiking in the nearby state parks. One of the best in the region is Swallow Falls State Park which features a majestic waterfall and is an incredible leaf-peeping destination in the autumn months.
Another popular attraction is Wisp resort, a premier downhill ski resort for downhill skiing, snowboarding, and snow tubing.
Outside of winter, Wisp also hosts ziplining and has a manmade kayaking and whitewater rafting course. Summer ushers in the boating and swimming season on the lake, but no matter the time of year, families love gathering in Deep Creek.
Deep Creek is a great option for family reunion sites in Maryland.
Contributed By: Robe-trotting.com
20. Family Reunion in Massachusetts
Nantucket is the perfect destination for a family reunion. With large, white beaches, interesting museums, whale watching just off the coast, and large natural spaces.
Family Reunion Accommodations 
There are plenty of large cottages for rent that can house the whole extended family. There are some great family reunion resorts.  Nantucket is also a great destination to practice sustainable tourism while you have fun.
Things to Do in Nantucket 
Rent bikes for the whole family and explore the island by bike. There is a great bike trail network on the island, so even the smallest family members can bike safely.
You can easily get to Surfside and Madaket for the beaches. But worth mentioning is a trip to Siasconset to see some of the oldest structures on the island, head down to the beach for a swim or a family picnic, and walk the Sconset Bluff Walk to Sankaty Head Lighthouse at sunset for some unforgettable family group photos.
Downtown is packed with nice restaurants and cafes to catch up with family members.
Contributed By: Brainybackpackers.com
21. Family Reunion in Delaware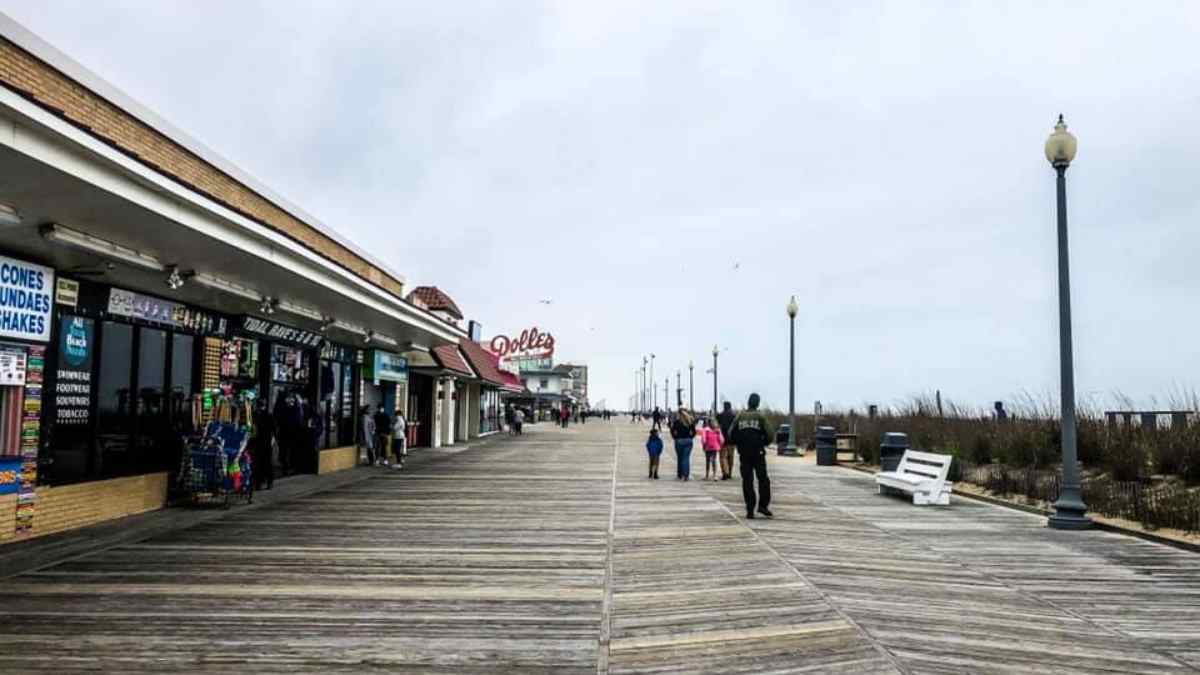 Although the state isn't famous for beaches and coastlines, Delaware is a fantastic seaside destination, and Rehoboth Beach, Delaware is perfect for a family reunion.
Rehoboth Beach has all the great ingredients for a family reunion venue – spacious family reunion accommodations and plenty of fun for the whole family. 
Family Reunion Accommodations
When it comes to finding a place to stay in Rehoboth Beach, you'll have no shortage of options. Ideally, you'll want accommodation between Highway 1 and the beach, and a Rehoboth Beach Airbnb is the best option for getting the whole family under one roof. There are also spacious hotels to consider depending on your budget.
Things to Do in Rehoboth 
The obvious family activity for visitors to Rehoboth Beach is to head to the beach. It's one of the cleanest and most beautiful beaches in the country and it's open to the public.
Kid Fun
The beachfront is also lined with a traditional boardwalk with games, amusement rides, and delicious food stands. Rehoboth Beach also has a large family water park for more summertime fun. 
Adult Fun
There is outlet shopping for the adults.  There are also great beach bars, breweries, and even drag shows to further entertain the adults in the family. One of the best parts of a family reunion is a supply of babysitters.
Contributed By: Robe-trotting.com
Best Locations for Family Reunions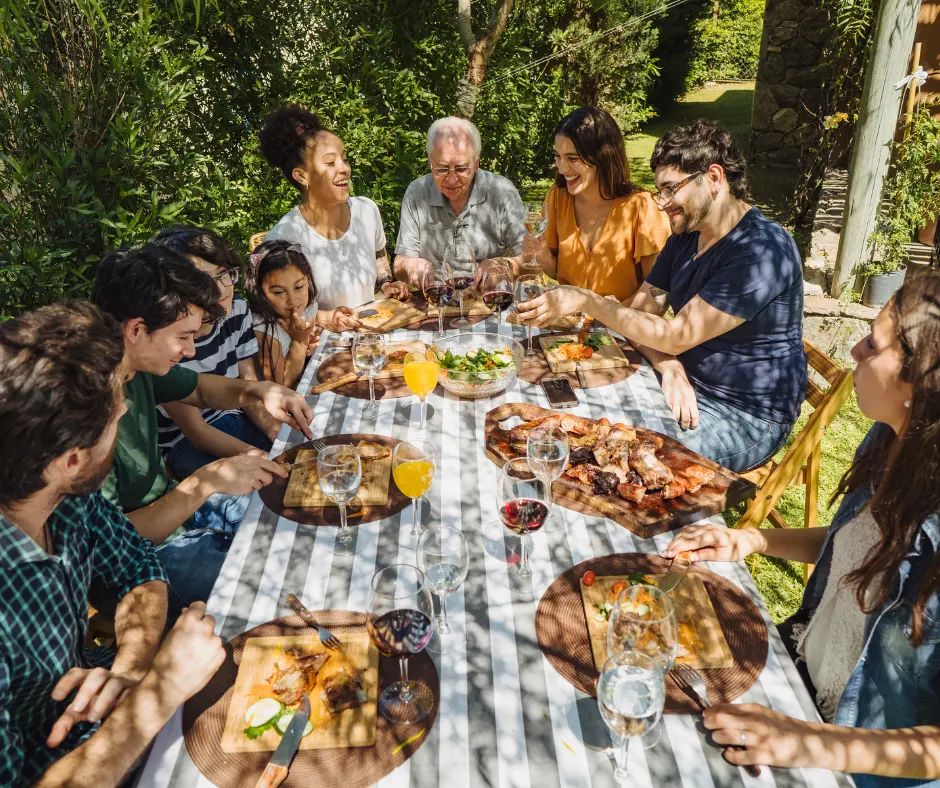 Are you ready to plan a family reunion?  I hope this post gave you some of the best locations for family reunions.  
All of these family reunion venues are fantastic options! I know you will have a fabulous time hanging out with your family!  
Facebook Community
If you have any questions be sure to join my Facebook Travel Community   This great community can help answer any questions you may have about your upcoming trips. Plus, I try to add any great deals or promotions that companies send me!