Are you ready to plan a beach vacation at the best beaches in the world?  Our planet is so amazing with beautiful beaches on every continent. (expect Antarctica unless you like the frozen type)
This post will hopefully inspire you to plan a beach vacation of what dreams are made of.
Let's explore all the amazing places that should be on your ultimate beach vacation list.
If you would like to save this for later be sure to Pin this to Pinterest!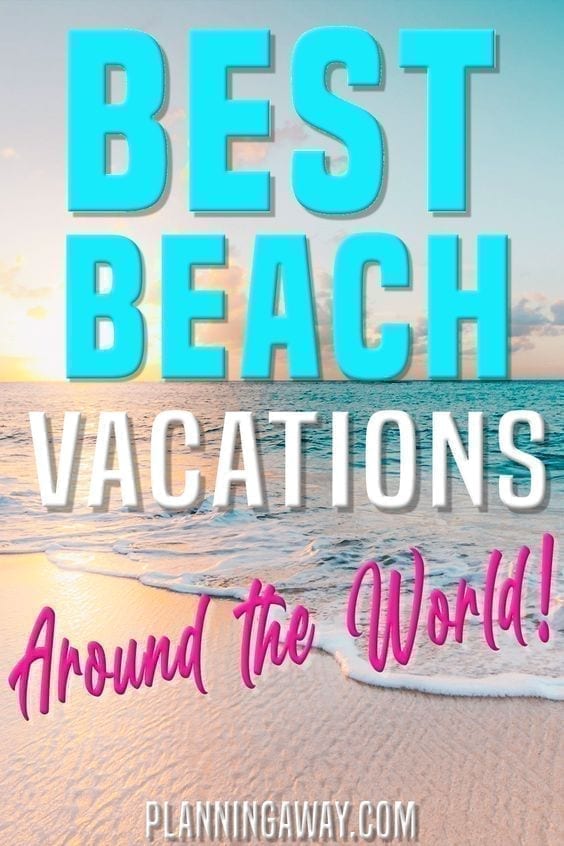 This post may contain affiliate links that will give me a commission at no additional charge to you.
Plan a Beach Vacation in North America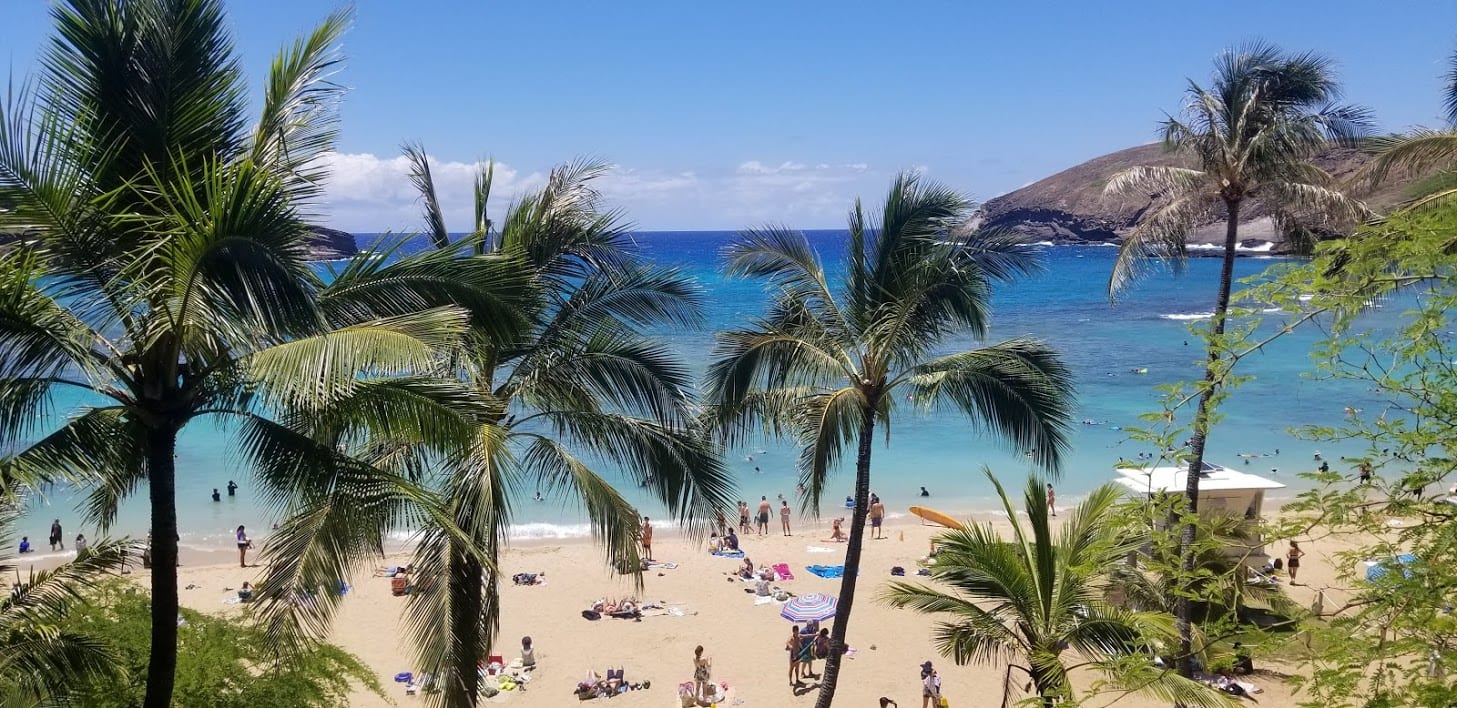 North America has some pretty amazing beaches!  If you want to plan a beach vacation, we narrowed down some of the best spots!
Florida 
Florida is one of the best places in the United States to find a great beach!  Being that Florida is a peninsula there are so many amazing options.
Stuart Florida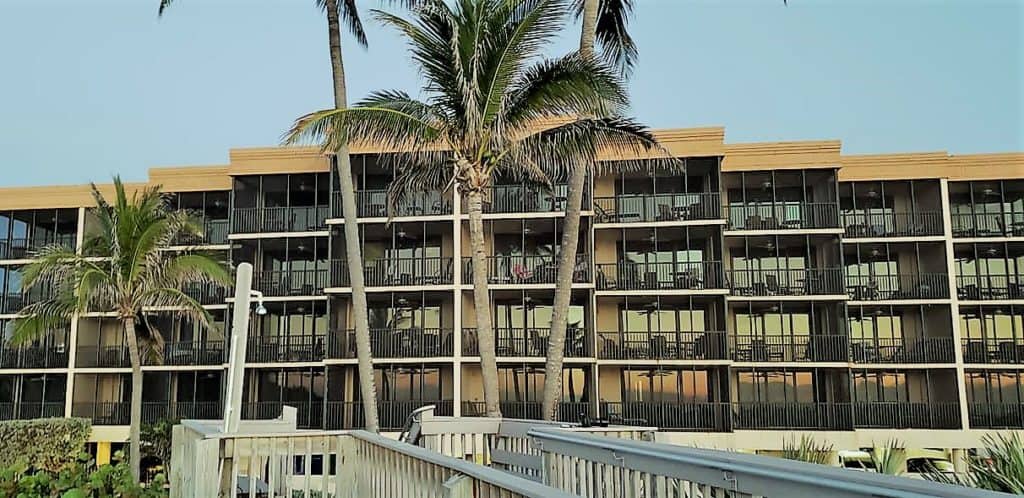 I have been a Florida resident for 40 years and Stuart, Florida offers some of the most unique and diverse beaches in the state of Florida. Martin County has more than 22 miles of beaches, where you can enjoy everything from surfing and fishing to historic diving sites. There is an abundance of wildlife at Plantation Beach Club and privacy that you cannot achieve at other spots.
Here are just a few of my favorite things about Plantation Beach Club by Hilton Grand Vacations:
Sunrises and sunsets! Every angle and every view from your condominium is amazing!
The friendly long term staff that knows everything about the Martin County area and what there is to offer.
Just minutes from the Beach Club you will find the historic House of Refuge with Anastasia Limestone lining the shore.
Well-appointed accommodations and all the details are handled for you. Just bring your suit and toothbrush!
No crowds here! The private beach, property amenities, beautiful landscape, and wildlife will keep you coming back to Plantation Beach Club!
Contributed By: Borntobeboomers.com
New Smyrna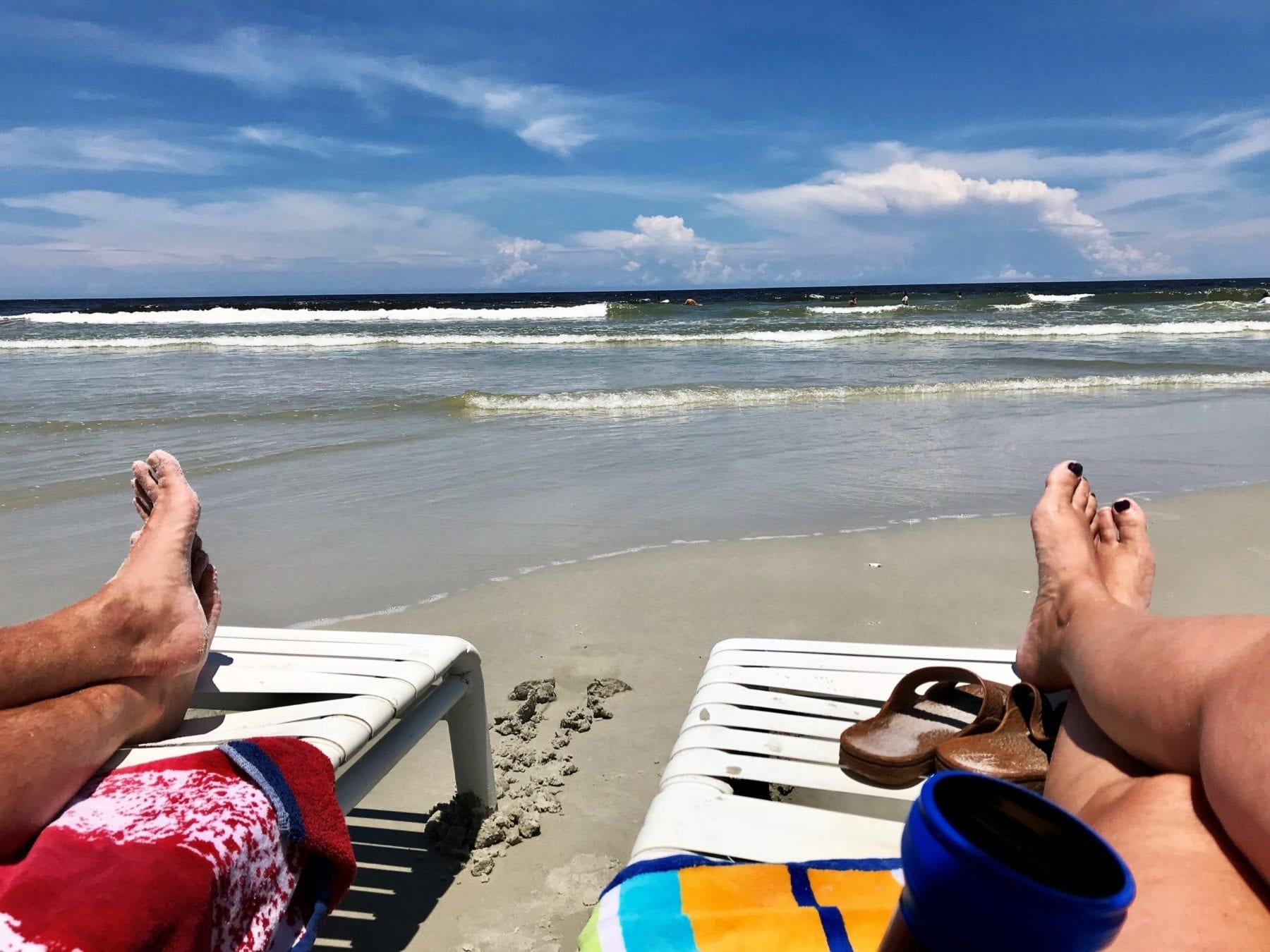 If you are looking for a romantic getaway along the shoreline, New Smyrna Beach is the perfect destination! New Smyrna Beach is located just south of popular Daytona Beach along Florida's Atlantic coast.
It is a small beach town so you won't find hordes of tourists, traffic, and cheap souvenir stores. What you will find are unique restaurants, cozy accommodations, quaint shops, and plenty of nightlife.
Shoreline
But the true highlight is New Smyrna Beach's beautiful shoreline. With plenty of soft sand and rolling waves, your biggest worry will indeed be when is the tide gonna reach your chair!
Tailgate
One unique feature of New Smyrna Beach is that cars can drive on the beach. So grab your sweetie and pack up your vehicle with all your beach gear and tailgate supplies and head to New Smyrna Beach, Florida!
Contributed By: Travelingtanya.com
Sanibel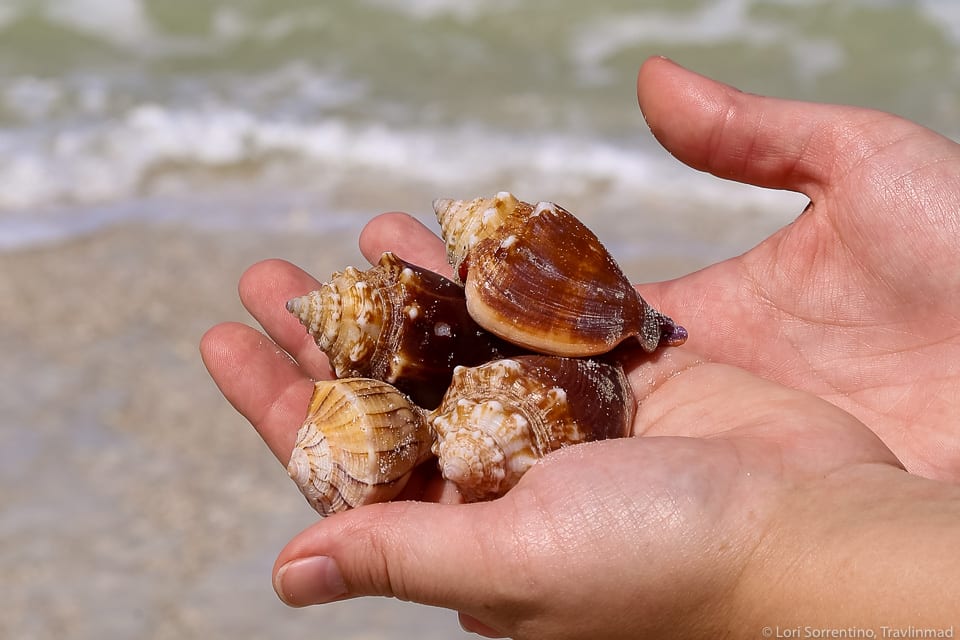 On the shimmering Gulf coast of Florida, only minutes from Ft. Myers, lies a jewel of the Sunshine State, the island of Sanibel.
Decades ago the barrier island was cut in two by a hurricane that separated it from Captiva Island leaving a narrow inlet that flows to and from the Gulf of Mexico.
Sanibel Island
For those seeking a laid-back sandy tropical vacation, Sanibel Island will fill the bill. The gorgeous white sand beaches and warm water invite kids and adults alike to play in the surf and sun. You'll find some of the best beaches for shelling on Sanibel — many of them still gems undiscovered by tourists — where thousands of colorful seashells wash onto its shores each day.
 Many are broken, chipped, or weathered, but there's always the promise of finding a beautiful intact shell. Because of the abundance and variety of seashells, Sanibel holds the distinction of being the Shelling Capital of the US.
Lighthouse Beach
Check out Lighthouse Beach where you'll find many beautiful shells and have the added bonus of watching a fiery sunset over the Gulf at the end of the day.
 Along with beautiful beaches you'll find rich tropical scenery, nature trails and waterways, perfect for paddling. The beaches of Sanibel Island are just what you need for a perfect Florida vacation.
 Contributed By: Travlinmad.com
New York City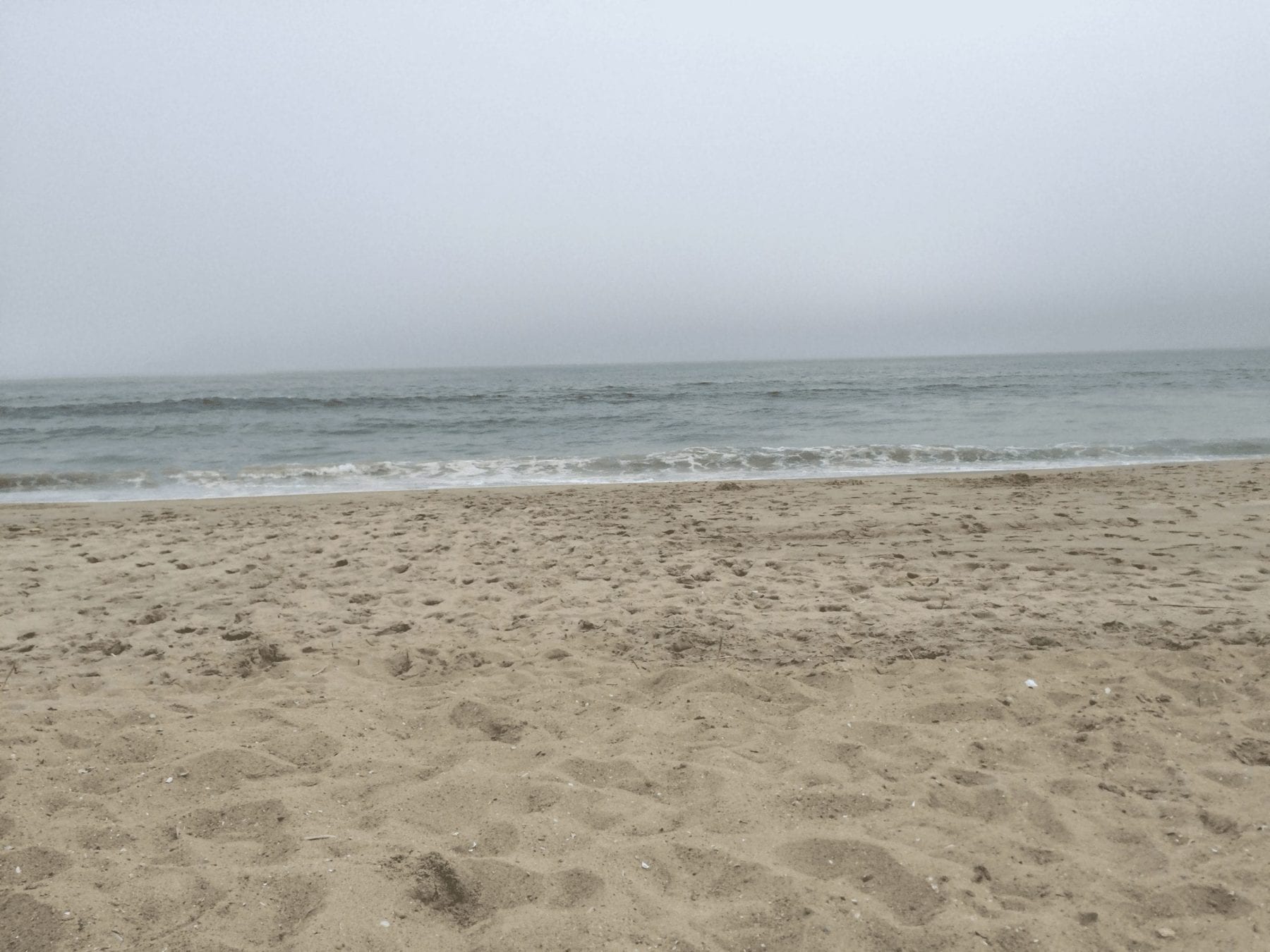 You don't have to forego the beach on a New York City summer vacation. When you've had your fill and explored the major sites, look to escape the madness of the Big Apple by finding the best reprieve – within the city's limits.
Rockaway Beach
New York City has a few different beaches, but the Far Rockaways' Rockaway Beach is the best in the city. Even though Coney Island is its more famous neighbor, it draws many tourists to its shores each summer.
Instead, Rockaway Beach is frequented by locals and has a laid-back seashore vibe. Aside from laying out by the water, you'll find local shops, great cafes and ice cream parlors just a few blocks from the ocean.
The best part? To get there, all you need to do is navigate the New York City subway. To arrive at the Far Rockaway subway shuttle, take a Brooklyn-bound A train to the end of the line.
Contributed By: Thepurposelylost.com
California
Santa Cruz
The Santa Cruz, CA area is full of unique beach towns.  Each one has a unique personality and is each great to visit for their own reasons.
Aptos and Capitola
Aptos is a quiet, sleepy beach town.  There are a few businesses, but the beachfront is mostly residential, making it a quiet place for a great getaway.  Capitola is a small town with a lot of personality.  Streets are filled with shops and restaurants.  There is a lot to do without being overwhelming.
Santa Cruz
Santa Cruz itself is busy, with a variety of activities.  The theme park at Santa Cruz Boardwalk makes for an action-packed afternoon while the nearby Santa Cruz wharf is quieter and the perfect spot for sea lion watching.
All of these unique towns make the Santa Cruz area a must-visit location for beach lovers.
Contributed By: alittlelifeofbeauty.com
San Diego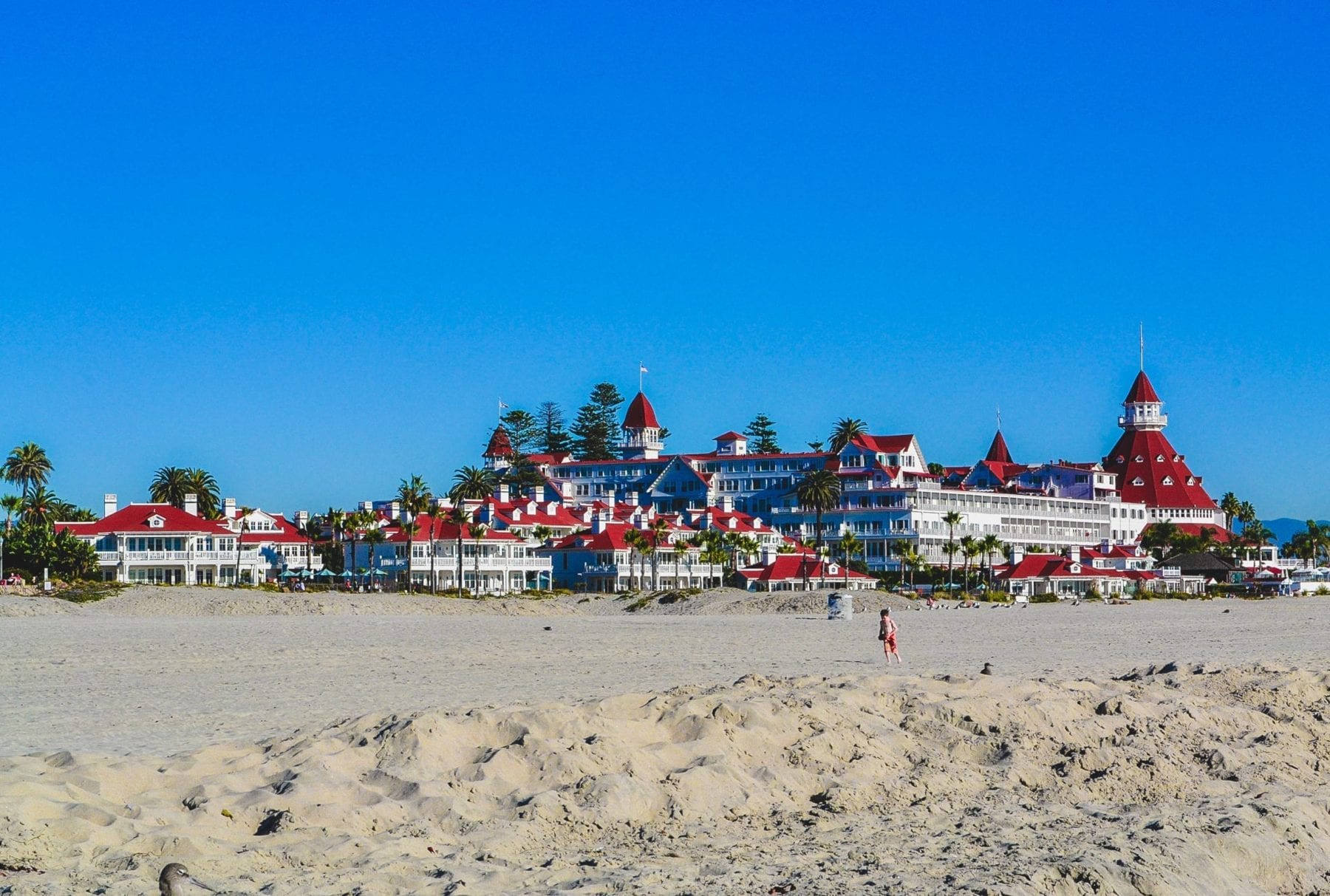 This wide beach claims a backdrop of the famed Hotel Del Coronado. Sit on the sand here or romp in the waves. And look up at the red-roofed hotel that's hosted visiting dignitaries through the decades. U.S. presidents Taft, FDR, Ford, and Carter stayed here. Famous folk such as Charlie Chaplin and Charles Lindbergh are in the visitors list. Marilyn Monroe filmed "Some Like It Hot" here in 1958. Author L. Frank Baum lived at the hotel while he wrote some of the Wizard of Oz books.
Coronado Beach
An amazing feature of Coronado Beach is that it literally sparkles. The golden sand, with its mineral mica, shines magically in the sun. And a fun secret about the beach is that the dunes between the ocean and the street spell out "Coronado." It's hard to see when you are on the ground, but if you know to look for the letters, you'll get it.
From the south end of the beach in front of the hotel, stroll north, and after about half an hour of a pleasant beach walk, you'll arrive at dog beach. Smile at the pups dancing in the waves. And of course, if you are with your own dog, you will love this place. A fountain with a hose will help wash the sand off your pooch.
San Diego boasts many beaches, which means that Coronado Beach is one of many choices and never gets too crowded. Bring your beach towel and umbrella, and you'll be all set to relax in this idyllic, scenic place.
Contributed By: Exploringrworld.com
Hawaii
Maui
Maui is famed for its world class beaches, but few surpass Pa'iloa Beach.  This iconic black sand beach can be found inside Wai'anapanapa State Park and is one of the most popular stops along the
road to Hana
.
Pa'iloa Beach
Nestled in a private cove, the vibrant black sand marks a sharp contrast to the glistening, turquoise waters below.  Emerald green foliage backs the beach and tops the volcanic rock that lines the wild and remote coastline.  A scene straight out of a postcard.
People are drawn to this beach for its mysterious caves, active blowholes, lava tubes and jaw dropping seascapes.  The best time to visit is earlier in the morning as it gets very crowded by early afternoon from all the day trippers driving to Hana.
Not your typical beach that you want to lay out on though as the beach is actually less like "sand" and more like "small black pebbles".  There are trails that lead up and around the coastline offering arial views of the  beach below.  A sight unlike anywhere else in the world.
Oahu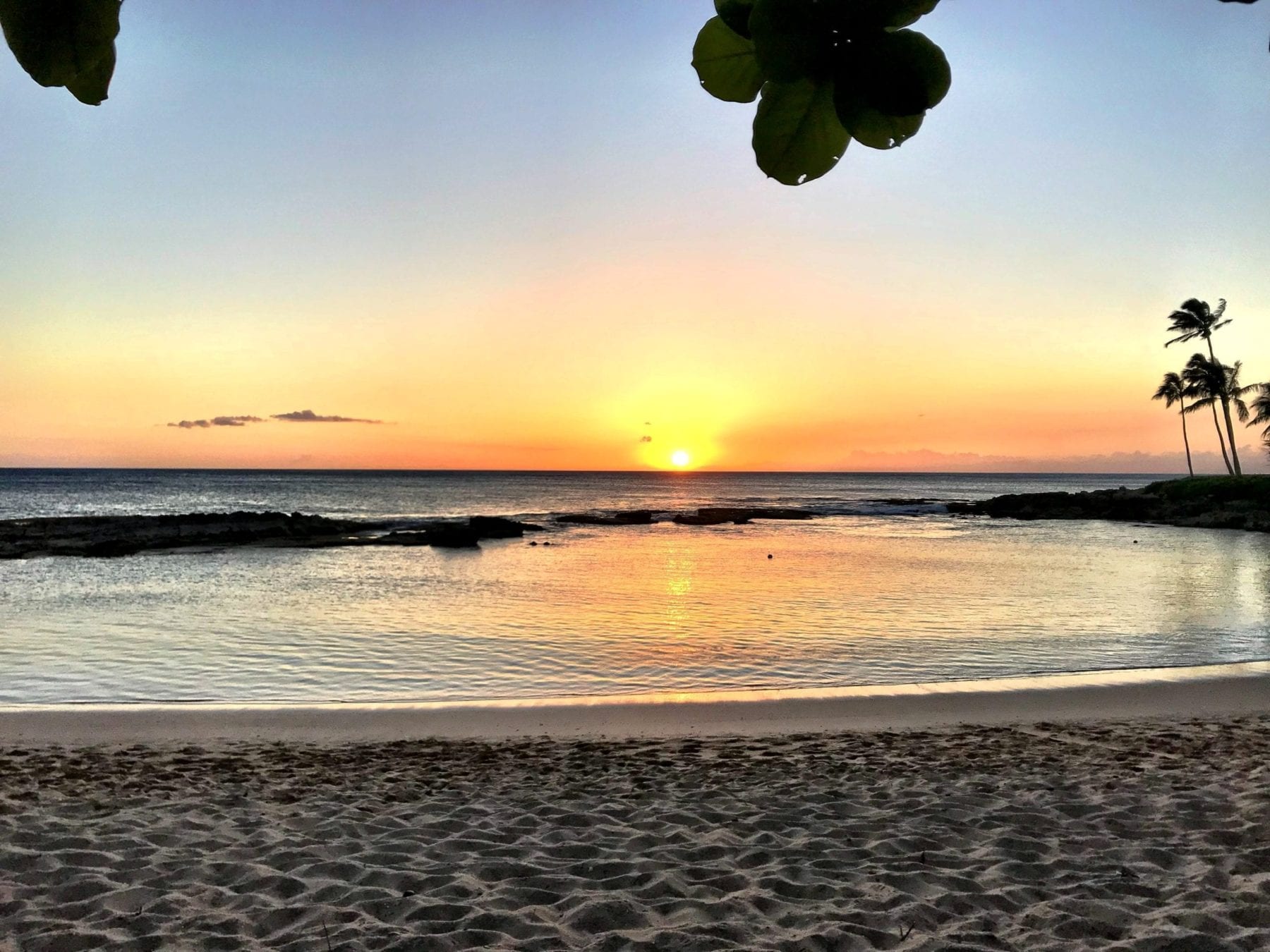 Rather than just one fantastic beach, the resort area of Ko Olina (Oahu) has six separate beach areas within walking distance of each other.
All six are perfect for families, with light surf and plenty of gorgeous Hawaiian views. Four man-made lagoons sit between the open ocean and several major hotels, including Disney's Aulani.
Food is readily available in this area, either from the hotels or Ko Olina's shopping center. I've also never seen nicer beach bathrooms anywhere!
Lanikuhonua Lagoon
Lanikuhonua Lagoon is a little trickier to access, but that makes it a bit more private. It also has a large bank of lava rocks to explore that sits between the lagoon and the open ocean.
Connected to Lanikuhonua Lagoon is Paradise Cove. At Paradise Cove, you might just spot a sea turtle or even a sea lion!
With all these great options in Ko Olina, you might not miss the hustle and bustle of Waikiki at all!
Contributed By: Semibudgettravel.com
Hanauma Bay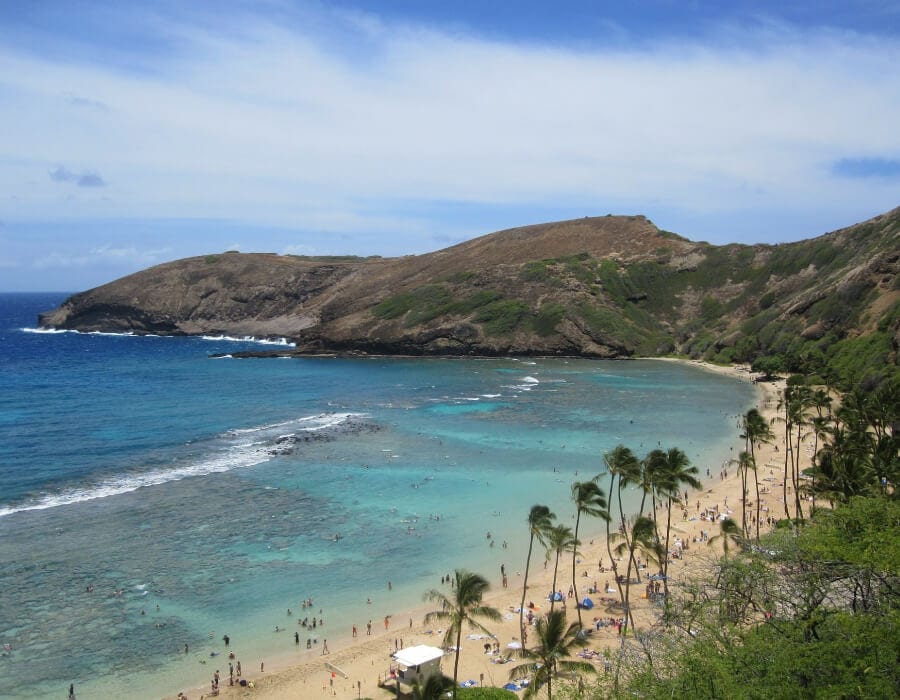 Hanauma Bay in Hawaii in the United States of America is one of the best beaches in the world with its stunning and pristine turquoise water. It is fantastic for snorkelling off the beach due to the vast sea life that call Hanauma Bay home.
Sealife
You may see green sea turtles, moray eels, surgeonfish, parrotfish, triggerfish, goatfish, tang, and coral. It is a protected bay created by two sunken volcanic craters. This makes Hanauma Bay a great beach for babies and toddlers, older kids, couples, and those travelling solo.
Information About Hanauma Bay
Hanauma Bay is a popular beach. If you decide to drive, ensure you get there early because the car park gets full fast. If you instead take the public bus or get dropped off, you should either get there early or plan to arrive mid-afternoon, when the early risers start to head off.
Hours
Hanauma Bay is open Monday to Sunday, except Tuesday, Christmas Day and New Years Day. During the summer sessions, hours are 6am to 7pm. For the winter session, it closes at 6pm.
Hanauma Bay is a beach you should add to the top of your bucket list.
Contributed By: Petitecapsule.com
Plan a Beach Vacation in Central America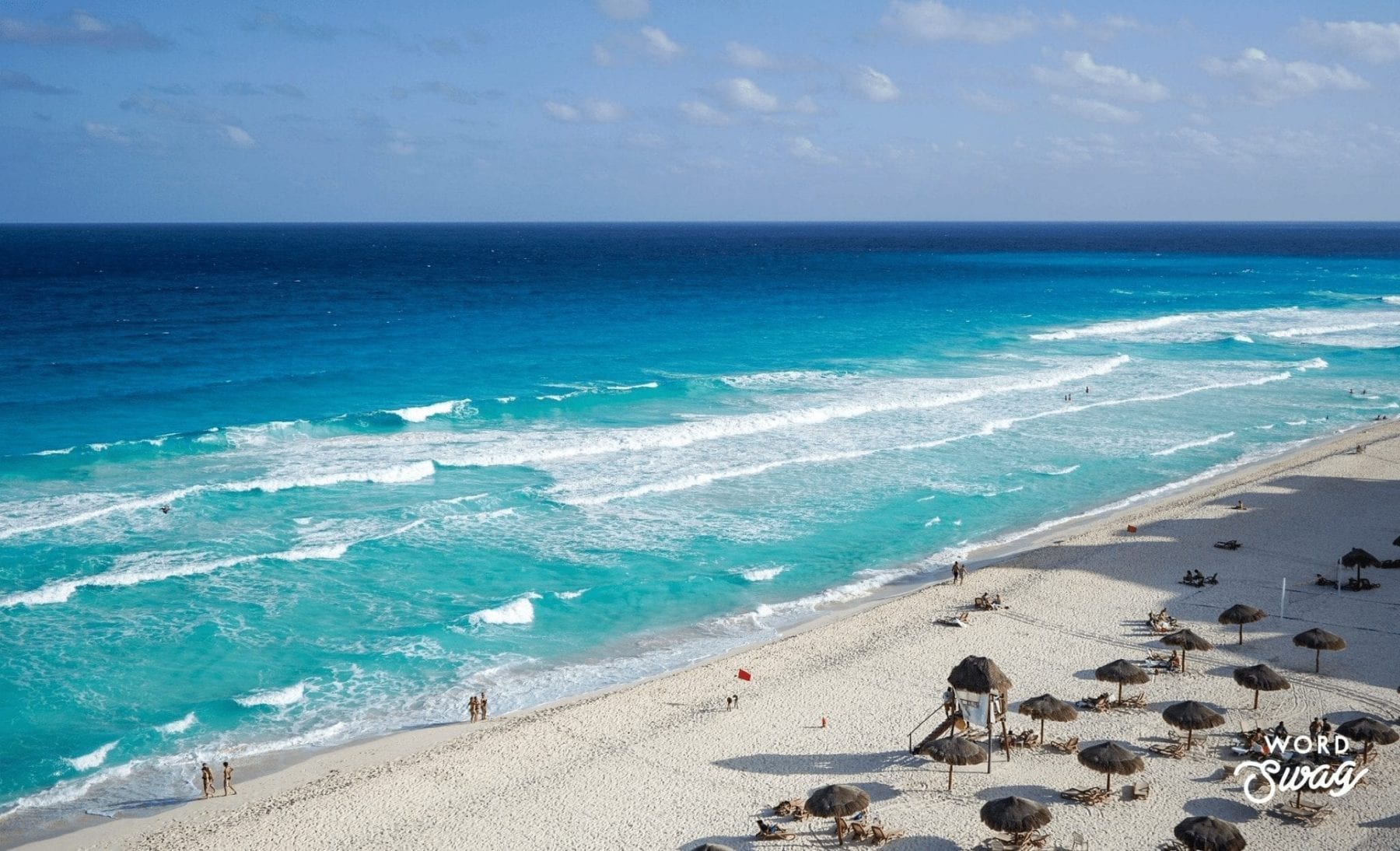 Central American and the Caribbean is what dreams are made of. There is a reason so many cruise ships port in these amazing locations. Snorkeling in the Caribbean is one of the best things to do in this area.
Nicaragua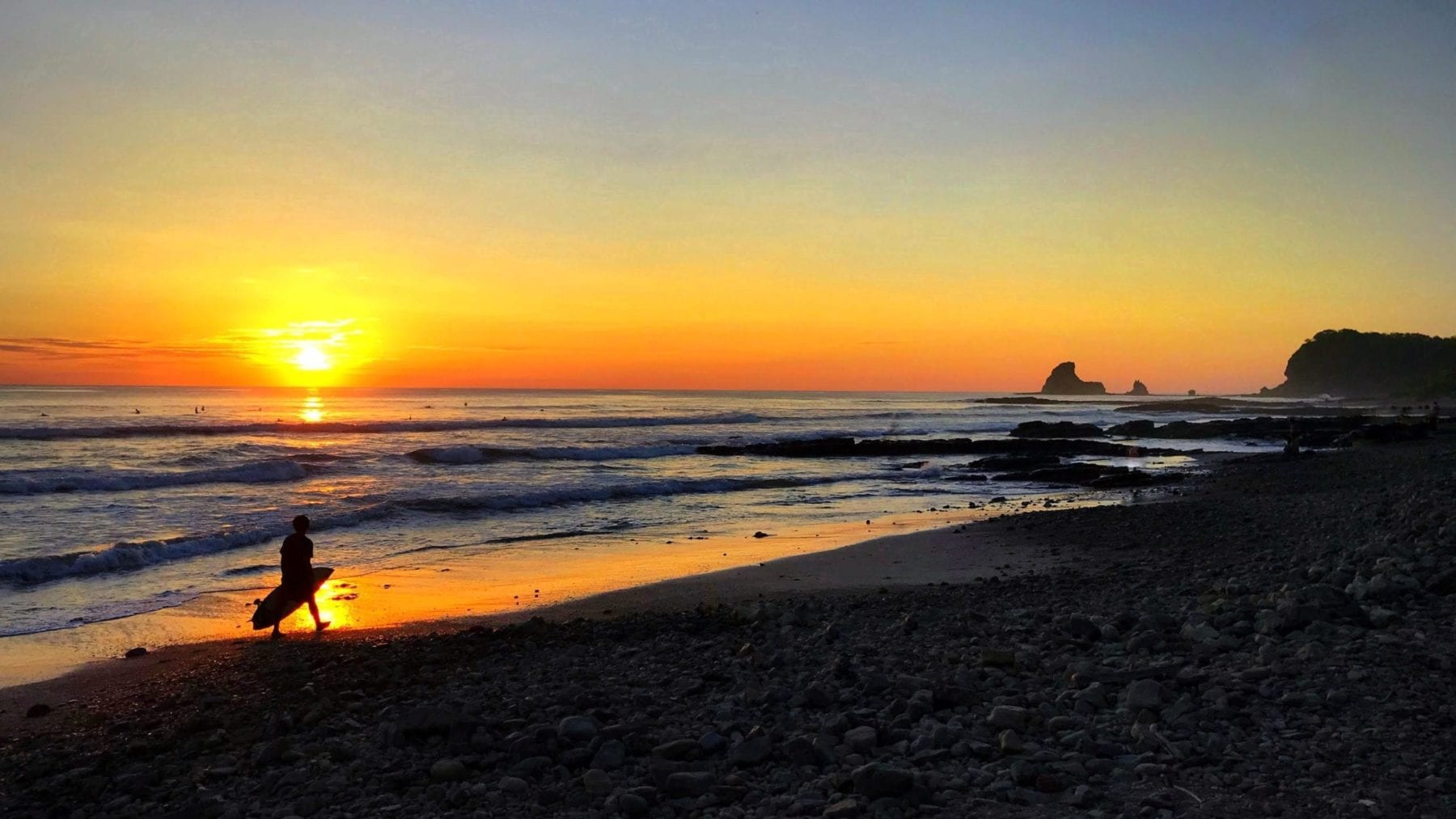 Playa Maderas
Considered one of the top beaches in Nicaragua, Playa Maderas is a must visit, especially for surfers. Located 20 minutes outside of San Juan del Sur, the beach is located along a bumpy dirt road so isn't as mainstream as other beaches in Nicaragua.
Playa Maderas is an all year round surfing destination, and is perfect for newbies and advanced surfers, making it a great place to watch the pros in awe.
Things to Do in Playa Maderas
If you'd prefer to stay on dry land, spend the day hiking along the beach to the shark fin shaped rock formations in the distance or join a sunset catamaran trip to get a closer look from the water. Another option is to join a horseback riding tour across several beaches in the area. It costs only $22.50 for 1.5 hours.
 The beach has two restaurants, and a few surf schools including DreamSeaSurf who managed to get me surfing in just one lesson! The best way to reach Playa Maderas is by catching the daily beach shuttle from Casa Oro in San Juan del Sur.
 This beach inspired me to write beach quotes that will brighten your day!
 Contributed By: Thewanderlustwithin.com
Dominican Republic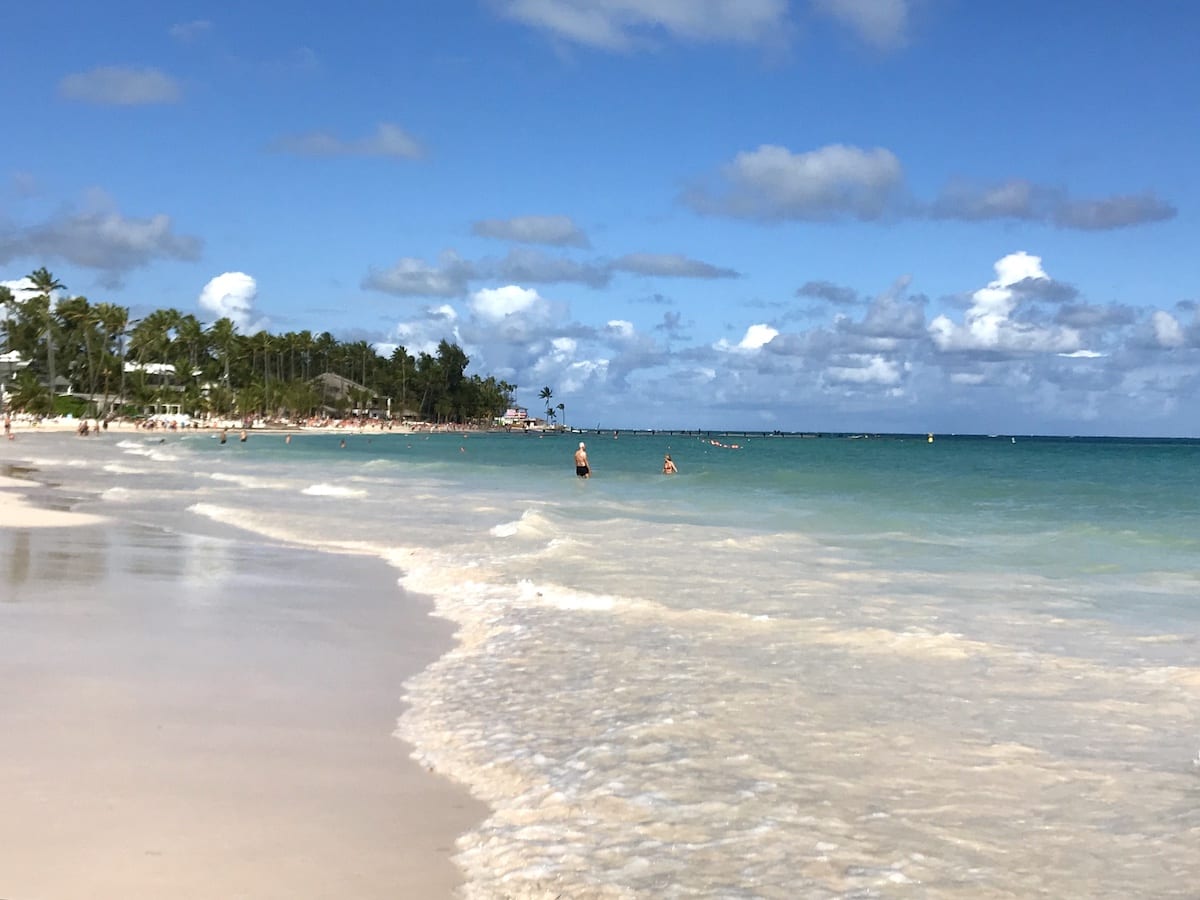 Bavaro Beach
Situated on the Coconut Coast along the eastern shores of the Dominican Republic, Bavaro Beach is one of the most popular beaches in Punta Cana. It features a 10-kilometre long stretch of sparkling white sand and calm turquoise blue waters lined by groves of coconut palms.
Even though its wealth of natural attractions make it one of the most popular beaches in the Caribbean, its beauty hasn't been spoiled. Bavaro Beach has been awarded Blue Flag status, a certification recognizing the achievement of specific criteria such as water quality, safety, garbage disposal, environmental sustainability and management, and accessibility for persons with disabilities.
There's a wide selection of all-inclusive resorts, hotels and vacation condos to choose from.
Things to Do at Bavaro Beach
Activities at Bavaro Beach include parasailing, beach volleyball, catamaran excursions to pristine Saona Island, scuba and snorkeling tours, stand-up paddleboarding and more.
Suitable for family vacations, romantic getaways, outdoor adventures and groups, Bavaro Beach is deservedly a top beach destination for travelers of all ages.
Contributed By: Atastefortravel.ca
Cuba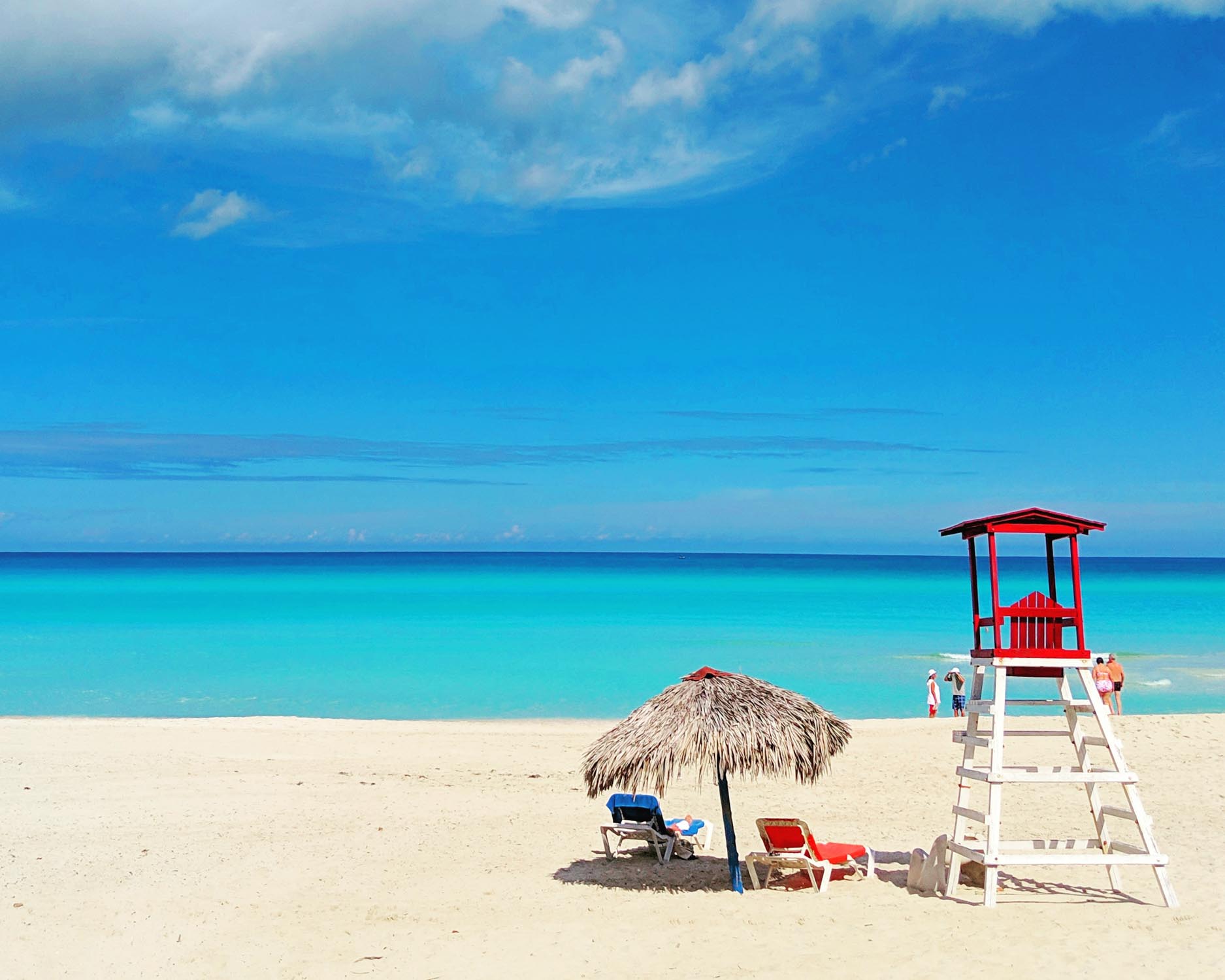 One of the most popular resort regions in the Americas, the beaches in Varadero consistently draw the crowds who are looking for a week with crystal clear turquoise waters and soft white sand.
Varadero Beach
Varadero is located just off mainland Cuba on a long 21km peninsula. The resorts may line this stunning beach but there is no entry fee to visit the beach, and you can also stay in apartments or AirBNBs in town and the truth is some of the Varadero restaurants serve much better food than the resorts.
It is a great beach for families as the water is clear, calm and very shallow. Although the sun can be scorching there are plenty of palapas dotting the coastline providing some shade.
For those looking for an active vacation there are beautiful coral reefs not far from the main stretch of the beach along with opportunities to visit nearby caves.
Contributed By: Baconismagic.ca
Belize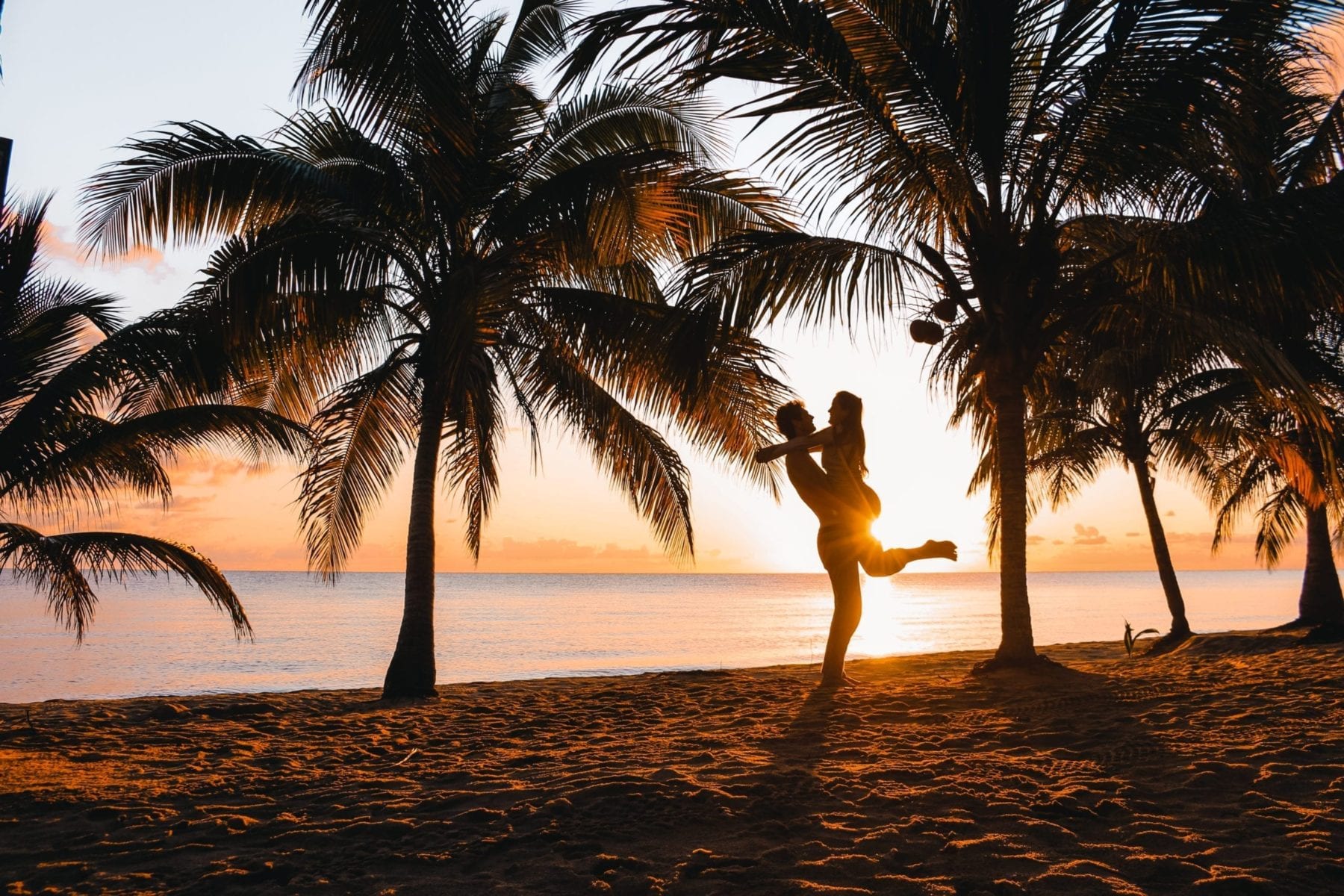 The Caribbean bounty beaches of Belize are famous and Hopkins might just have the most beautiful one of all. This palm tree paradise used to be a small fishing village, but is now a travelers' favorite.
Hopkins Beach
The Hopkins is the perfect combination of bounty beach and tropical jungle. One of the best things to do in Hopkins, is a day trip to the nearby jungle for some spectacular hikes. We'd recommend you to head to Cockscomb Basin Wildlife Sanctuary. It has hikes for each fitness level, including some to incredible waterfalls for refreshing dives. You might not spot one of the jaguars in the park, but you'll for sure see exotic birds and other animals in this wildlife park.
The jungle nearby might be great, but you'll come to Hopkins for its beautiful beach. Spend at least a full day relaxing in the sun, but book a half-day or full-day snorkeling or diving tour as well. Right in front of Hopkins is the second largest reef in the world – the Great Belizean Reef.
Some other recommendations are Driftwood for the best – but pricey – pizzas and live music, Thongs for breakfast and Nicecream for some ice cream.
Contributed By: Theorangebackpack.nl
St. Kitts Island in the Caribbean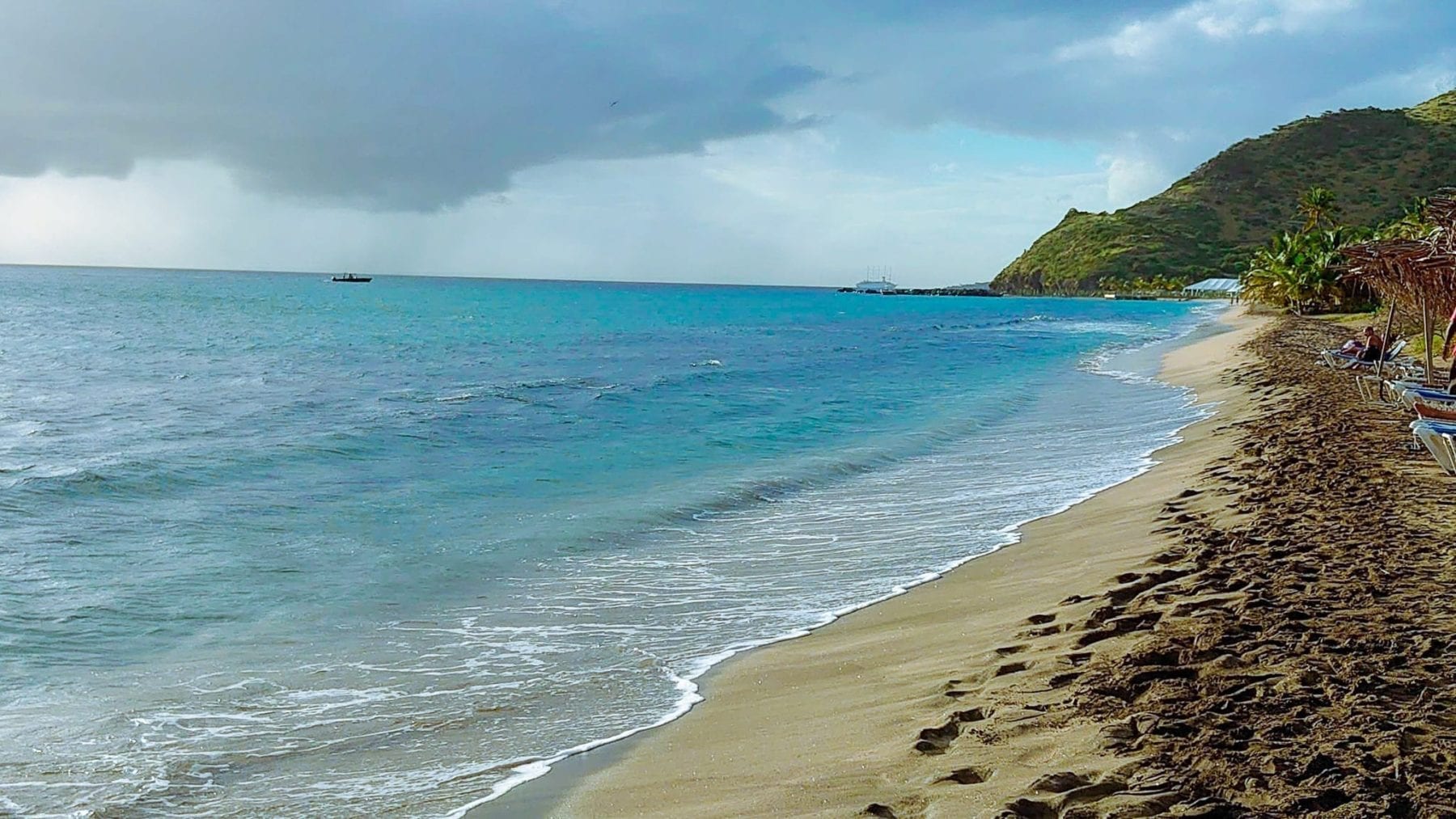 South Friars Beach
South Friars Beach is one of the best beaches on St Kitts because there is a little something for everyone. At one end of the beach you can find the high-end Carambola Beach Club with its white sand beach and luxury sun loungers and umbrellas. Here you can sip on fancy cocktails or enjoy an a-la-carte sushi lunch.
In contrast, at the other end of South Friars is the Shipwreck Beach Bar a lively family friendly bar that has a rustic 'shipwrecked' feel with wooden tables, fishing nets, a viewing deck and ships wheel. You will also find black sand, cheap drinks, an extensive family friendly menu and plenty of sun loungers.
Things to Do at South Friars Beach
In between the two there is Discovery Beach Bar with hammocks hanging from palm trees and sun loungers to chill on, teamed with the best rum punch on St Kitts and daily reggae music it has that classic Caribbean vibe.
South friars beach is not just for relaxing and sipping rum punch though, it also has some great activities. With a reef running the full length of the beach in very shallow, clear waters it is a great spot for beginners snorkelling and snorkelling equipment can be rented from shipwreck for a small fee.
If you want more adventurous snorkelling, you can swim around the rocks at Carambola where you are likely to see the resident turtles and spotted eagle rays. You can also hire kayaks and paddleboards along the beach and take yourself around this beautiful calm part of the Caribbean Sea.
If that is not enough to convince you that South Friars is one of the best beaches in the world, then pop along in the evening and watch the spectacular sunset over the Caribbean Sea, you will change your mind.
Contributed By: Bookitletsgo.com
Aruba

If we're talking about best beaches in the world, Aruba must be included on that list! Aruba is such a tiny island that most of their beaches are pretty epic, but if you go to just one, check out Baby beach.
Baby Beach
Located on the south end of Aruba near San Nicolas, Baby Beach is a beach lover's dream. Soft white sand, crystal clear blue water, and calm waves make this the perfect family friendly beach.
Public restrooms, food and drink, and beach huts are all available for your convenience.
Things to Do in Aruba
There are so many fun things to do in Aruba beyond the beach! Consider four wheeling through Arikok National Park, visit the iconic California lighthouse, or take a ride on the Atlantis submarine.
If you're traveling with kids, consider spending a day at the all inclusive De Palm Island fun park.
Flamingo Beach
Don't forget to check Flamingo Beach off your bucket list. Made famous all over Instagram, the best way to see the flamingos is to stay at the Renaissance Hotel.
Finally take time to try out some of the world class snorkeling and scuba diving. Doesn't matter if you're advanced or a beginner, there's something for everyone.
When you're thinking of that classic Caribbean beach paradise, Aruba is the answer!
Contributed By: Morethanmainstreet.com
St. Johns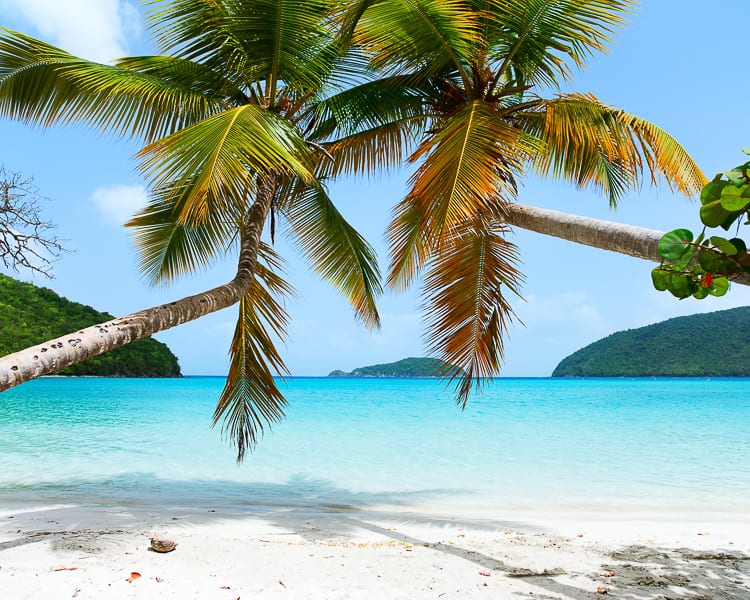 The beaches along the north shore of St. John in the U.S. Virgin Islands are those picture perfect Caribbean white sand beaches with calm clear blue water.
From the world famous Trunk Bay to the lesser known snorkeling hotspot, Waterlemon Cay, you can't go wrong no matter which one you choose.
Virgin Islands National Park
The best beaches are located within the Virgin Islands National Park beginning just outside of Cruz Bay, the main port on the island, and dot along the shore for several miles.
Each is unique in it's own way, with some offering more amenities such as Cinnamon Bay and Honeymoon Beach with restrooms, kayak and water sport rentals, beach bars, and lounge chairs.
Others such as Francis Bay and Leinster Bay provide a bit more seclusion, but also limited amenities.
Transportation 
None of the beaches have hotels or resorts, so you will need to find transportation to and from the beaches either by taxi, shuttle, or car. Be aware that there is limited parking at nearly all of the beaches, and it fills up by mid morning.
If you like calm natural beaches with great snorkeling, it's hard to beat the north shore beaches on St. John.
Contributed By: Snorkelandhike.com
Mexico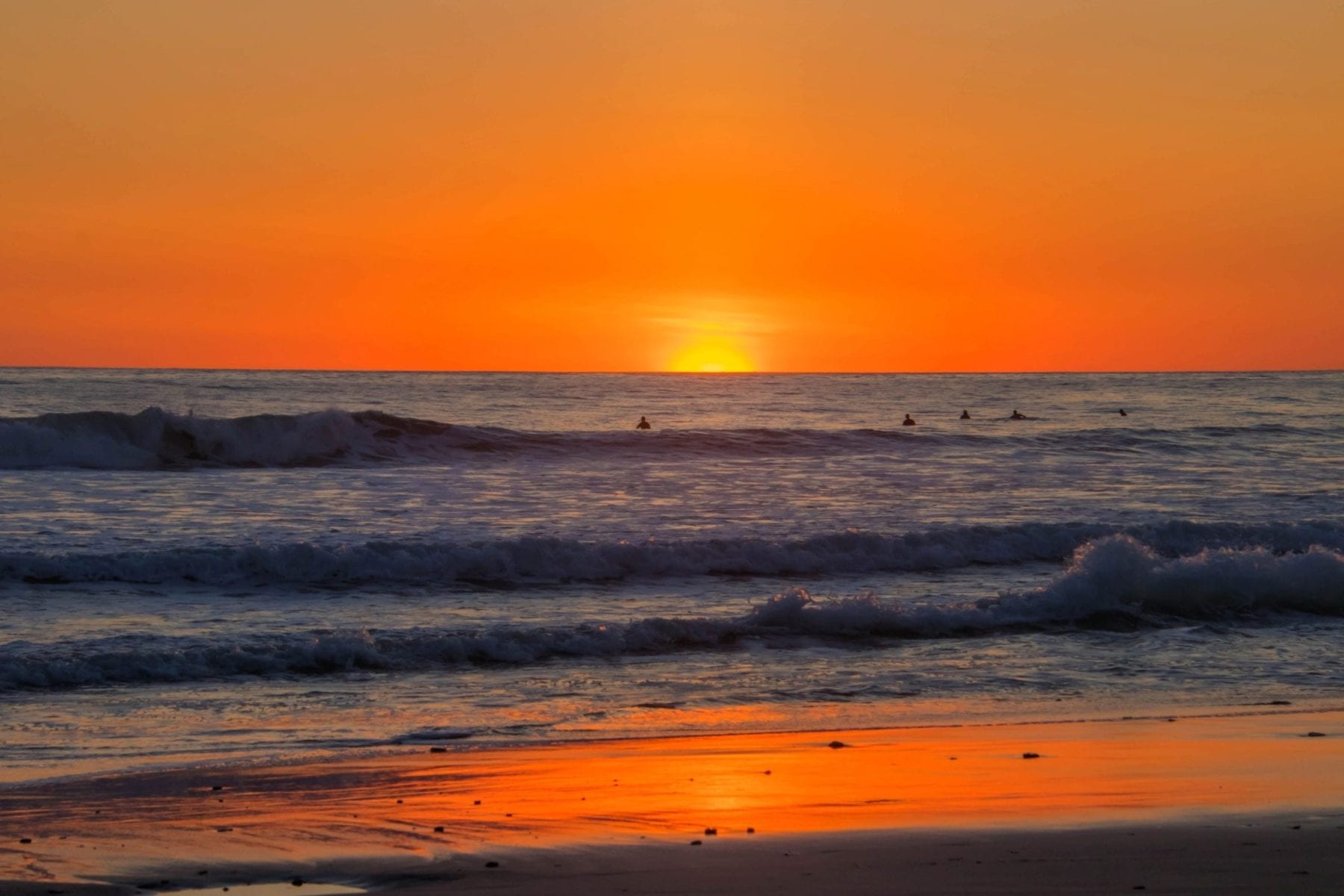 If you want a tropical getaway that doesn't sacrifice convenience, Playa Escondida is highly recommended. Also called hidden beach or love beach, Playa Escondida is a popular destination located in Sayulita, Mexico.
Playa Escondida 
Despite being loved by tourists, it has remained to be a secret gem that doesn't get too crowded. You might find yourself splurging during your stay and booking a hotel directly there but it's totally worth it.
You get to be close to nature since your hotel is located on a jungle hillside and you'll have that breathtaking view of the ocean.
If you love food, Playa Escondida can offer you the gastronomic experience you will never forget. It can be considered a paradise for foodies, in fact, with all the traditional Mexican food and international cuisine on the menu.
Relax 
Wifi may be limited in the area, which is not that bad for those who want to disconnect and just focus on the present moment. If you're planning for an ultimate digital detox to refresh your mind or some quiet time to meditate, Playa Escondida should top your list of go-to places.
Contributed By: Lucilehr.com
Cancun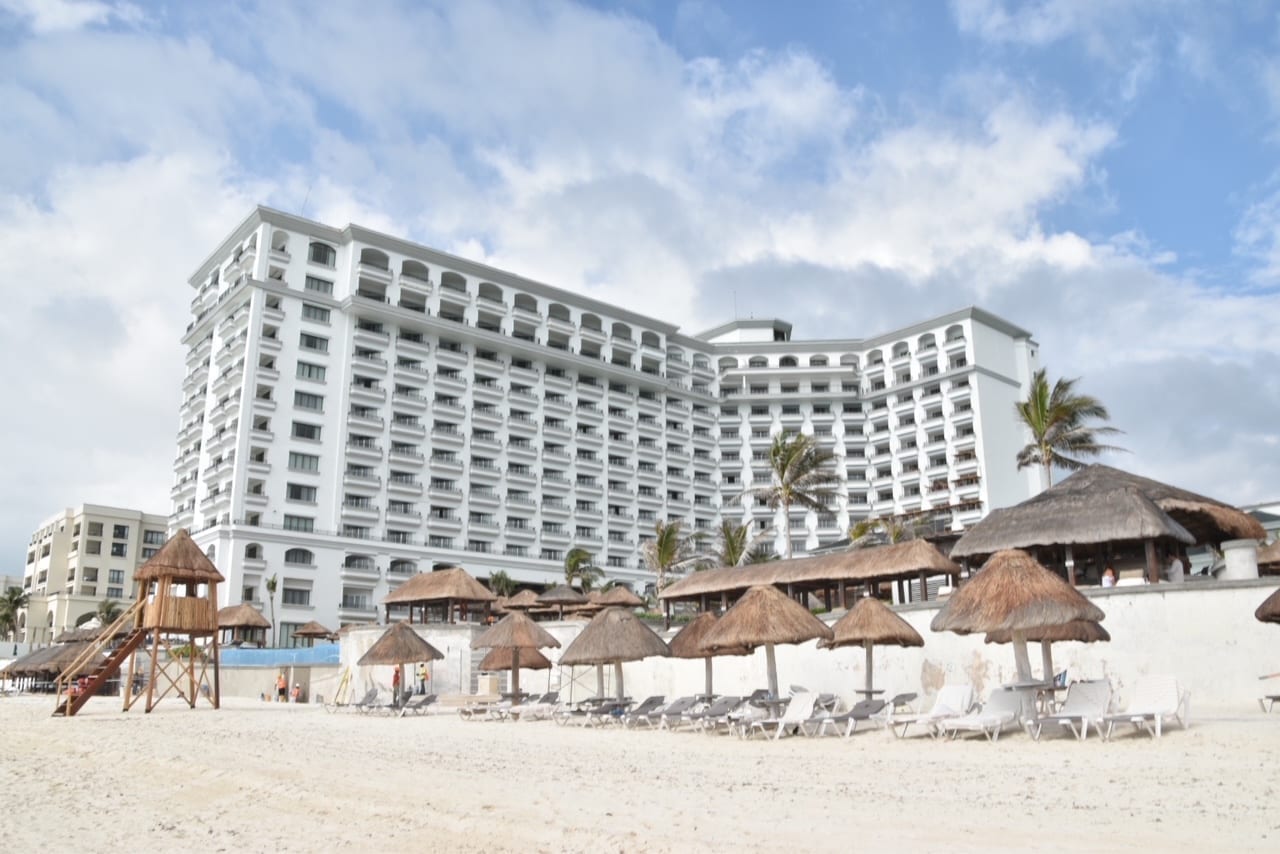 Cancun is one of the top most visited cities in Mexico.  Cancun is the perfect beach vacation with its breathtaking blue water and perfect sand, it is an perfect location to relax and have a great time. 
Hotel Zone
The resorts all along the hotel zone are extremely nice and have direct access to the beach and ocean.  You can walk out of your hotel room and enjoy the resort pool followed by a dip in the ocean.  
Things to Do in Cancun
There are so many things to do in Cancun. Most resorts will have access to great tours such as parasailing, jet skiing, swimming with turtles and snorkeling.  There are also day trips to see ancient ruins.  
Plan according and make sure to get some extra travel tips for Cancun so you make your beach vacation perfect. 
Plan a Beach Vacation in South America

As you plan a beach vacation consider South America as it is known to have some of the best beaches in the world.
Brazil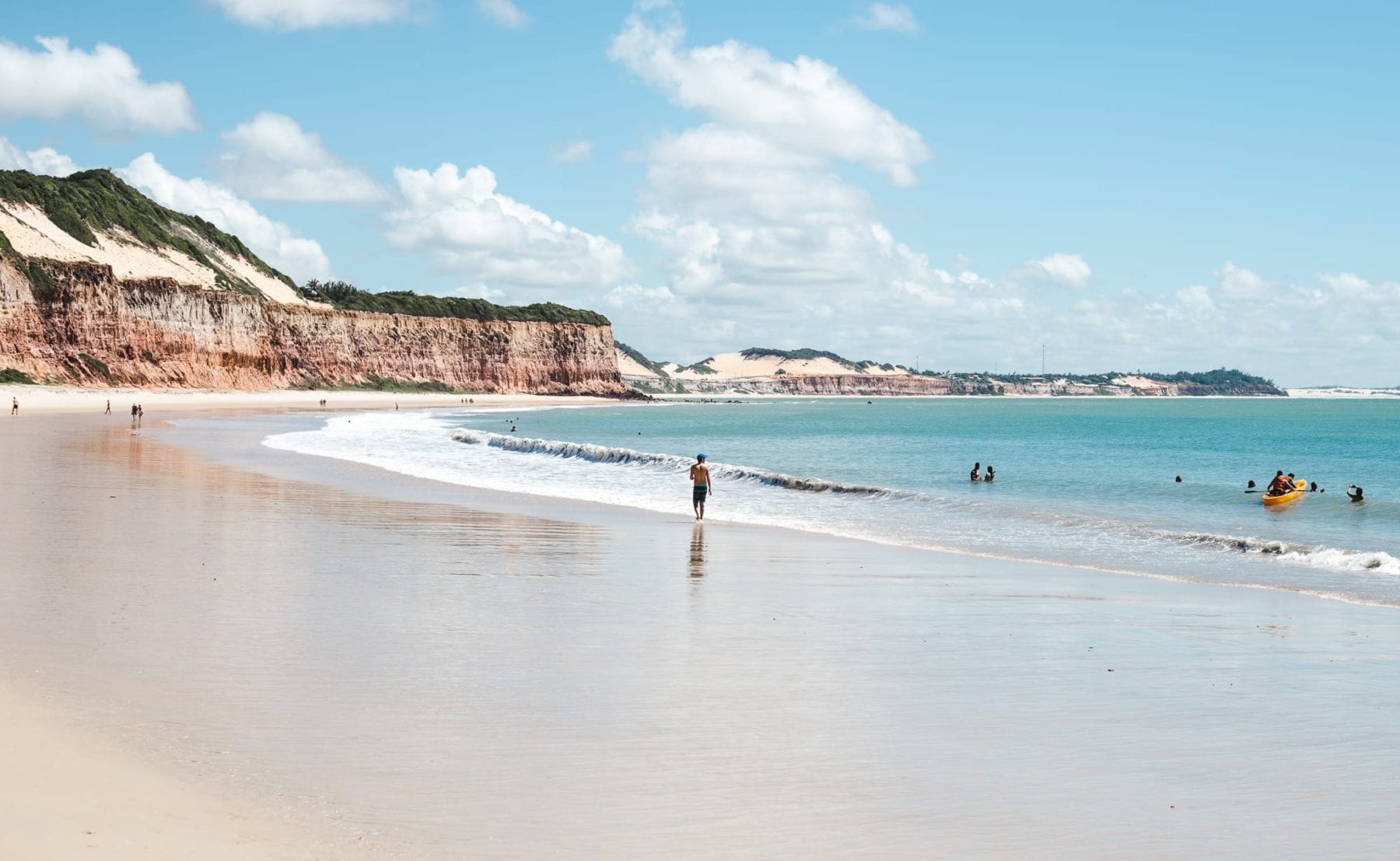 Pipa is a small holiday town on the North-East coast of Brazil. Surrounding the town are several expansive beaches, some of which can only be accessed by walking around the cliffs when the tide is out.
The sand is clean and the water is a vibrant blue. What makes Pipa special though is not the beaches themselves, but the fact that it's so common for wild dolphins to swim near the shore, completely unafraid of swimmers, kayakers or surfers.
Things to Do at Praia do Madeiro
One of the best of Pipa's beaches to spot them from is Praia do Madeiro. Renting a kayak on this beach to take further out to sea gives you a better chance of having a dolphin pop up close to you!
If you go snorkeling, you might even catch sight of a turtle, too. When it comes to getting back onto the beach, there are plenty of coconut sellers and cocktail makers ready to provide a refreshing drink while you dry off. Paradise!
Contributed By: Cuppatocopatravels.com
Pernambuco State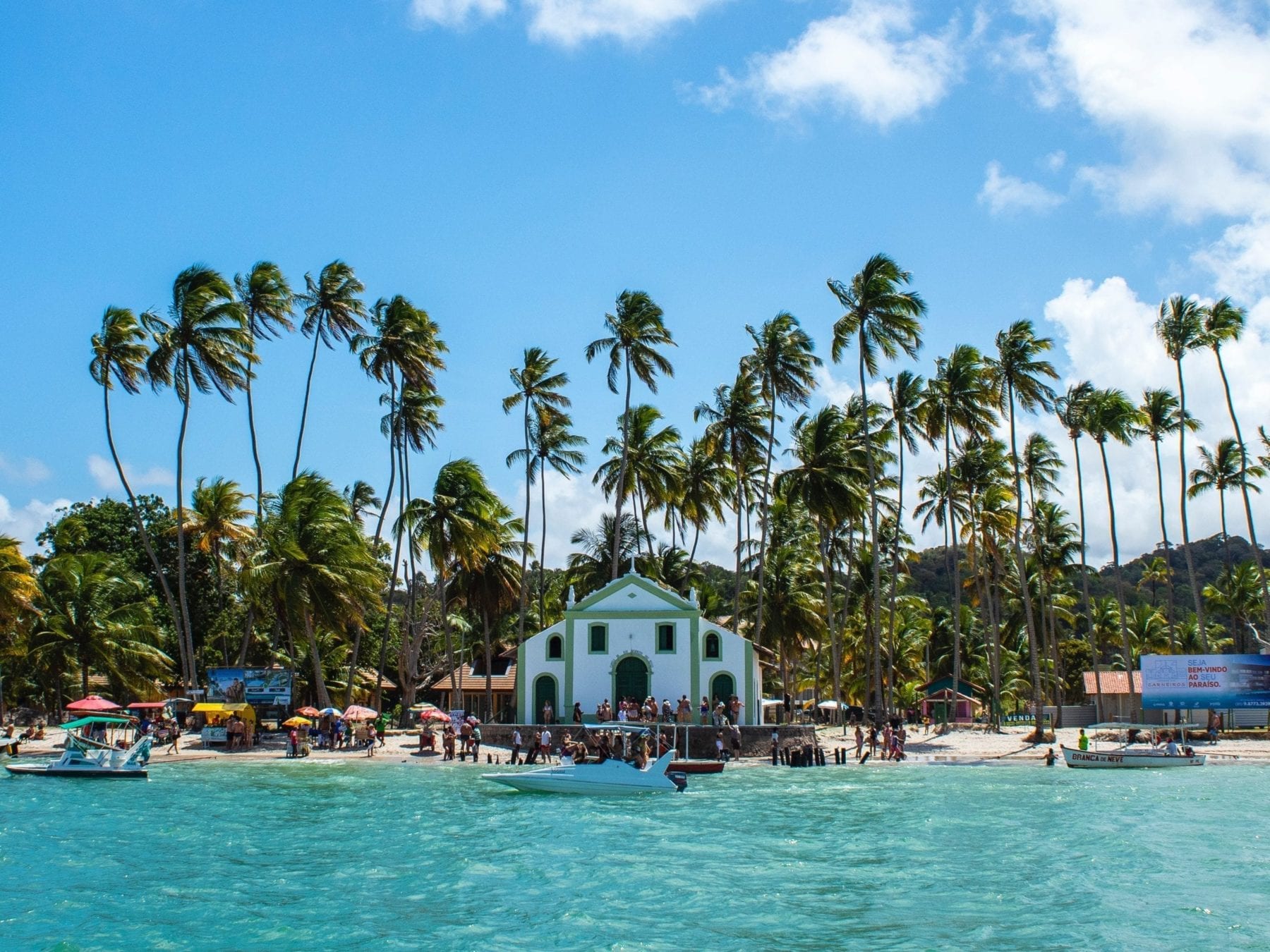 "When people think of Brazil, the first thing they imagine is Copacabana or Ipanema beaches in Rio de Janeiro.
But what many tourists don't know is that Carneiros Beach in Pernambuco State is by far one of the most beautiful beaches in Brazil – far more impressive than those spots in Rio.
Carneiros Beach
Surrounded by swaying palm trees and turquoise water teeming with wildlife, Carneiros is without exaggeration an illustrative definition of paradise.
The calm sea, together with the awe-inspiring landscape, invites many tourists to this spot in the State of Pernambuco, only 90 km from Recipe Airport.
Beyond that, Carneiros is home to São Benedito Chapel, a little church from the 18th-century.  So right there on the sand stretch, you can spot a lovely chapel among the palm trees. Isn't that a perfect wedding spot?!
To get to this beach, you can take a boat or walk about 7 km along the sea from Tamandaré Beach.
As for the best time to visit this spot, the period between September and February is the sunniest and driest.
Contributed By: Iheartbrazil.com
Colombia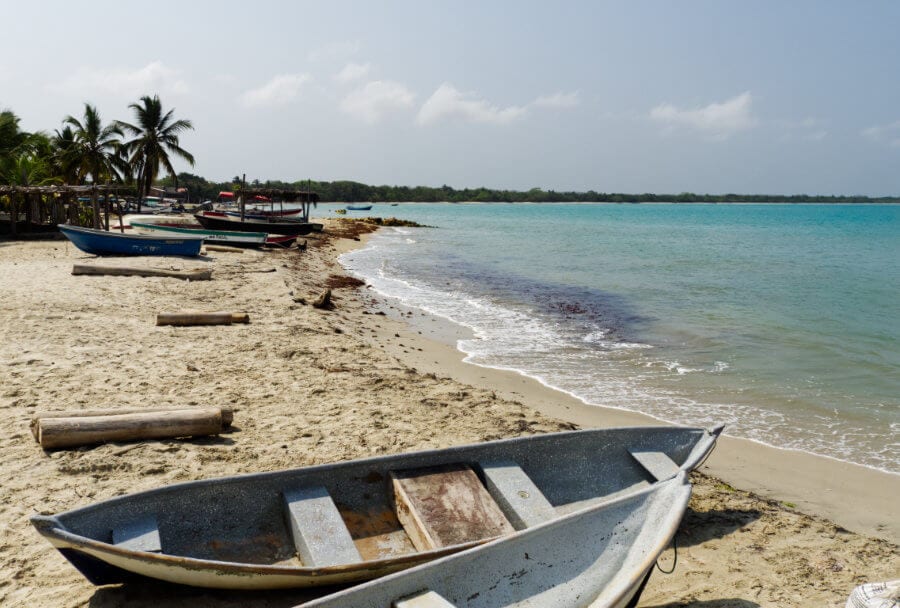 It's all about the community in Rincon del Mar, a sleepy fishing village located three hours (plus a slightly hairy 30 minute moto ride) south of Cartagena, Colombia. And while this corner of the sea has long been special to the local residents, it's recently come into the spotlight of backpackers seeking an alternative to the touristy beaches in the north.
Travelers visiting Rincon del Mar aren't lured by dreams of white sand beaches and lounging under towering palm trees with an umbrella in their drink. The beaches are spacious and uncrowded.
And while perhaps you can request a dainty garnish in your local rum concoction, that's not what makes Rincon del Mar one of the best beaches in the world.
What makes it special is watching a couple flirt in the surf while a group of kids play a rousing game of soccer on the beach. It's the young boy with his father leading their donkey loaded with a hand of freshly harvested bananas through the unpaved streets. And in the evenings, it's the older men playing dominos outside their home as the pool hall fills with a younger crowd.
Rincon Del Mar
Rincon del Mar is the type of place you don't want to be discovered, but know it's inevitable. Fortunately, as its popularity grows, there are stewards of the community who are forging development in a sustainable way so that it will continue to be a special corner of the sea for generations to come.
Contributed By: Culturestraveled.com
Plan a Beach Vacation in Europe

Europe is a great place to plan a beach vacation.  The Mediterranean Sea is so beautiful.
Croatia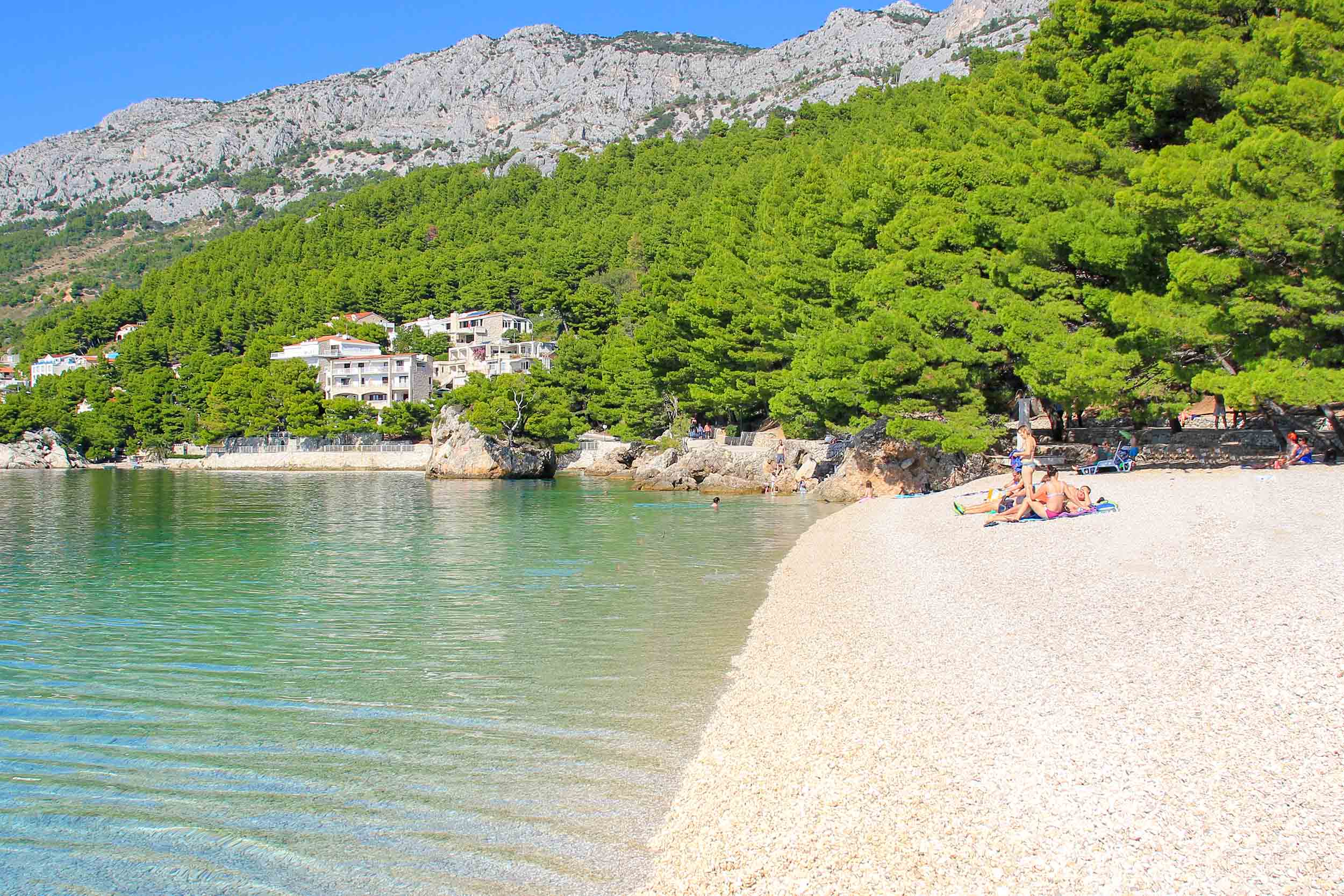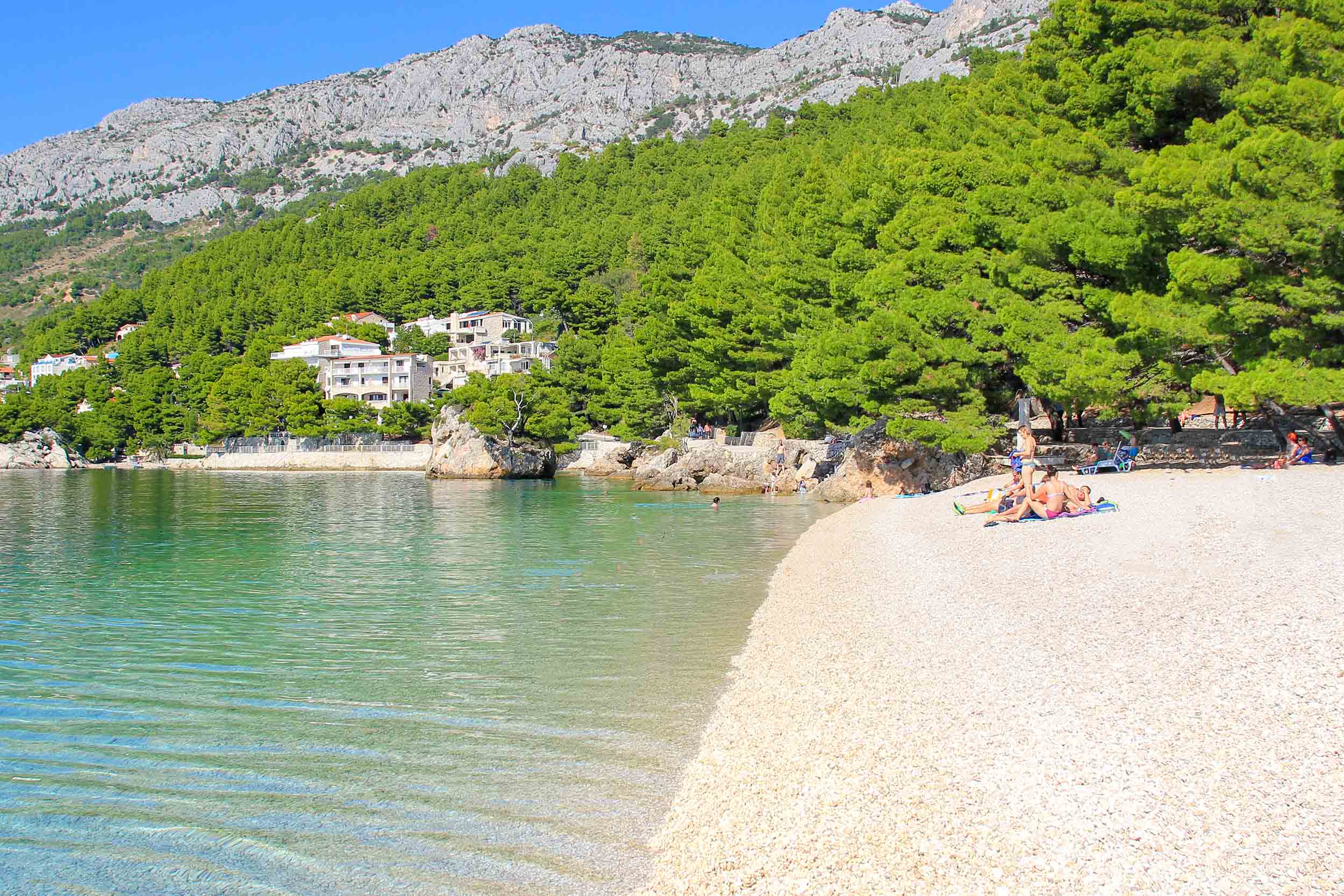 Punta Rata Beach, also known as Dugi Rat Beach, is a real beach highlight and well known as one of the most beautiful beaches in Croatia.
International travel magazines e.g. Forbes Magazine and various travel blogs have already voted this place to be one of the best beaches in the world! And truly, this bright pebble beach with the turquoise blue sea colors is simply breathtaking and should not be missed on any trip to Croatia!
Dream Beach
This dream beach is located on the picturesque Makarska Riviera, in the popular holiday resort of Brela.
At the western end of the beach is the spectacular Brela Rock, a huge stone in the sea covered with green pine trees. Surrounded by the crystal clear turquoise blue sea, this rock formation is an eye-catcher.
Things to do at Dream Beach in Croatia
And around this rock you will find plenty of fantastic spots for snorkeling!
Just behind the beach is a beautiful waterfront promenade, which leads past many beautiful other bays and towards the lovely Brela town.
This path is ideal for long walks, for jogging, but also for cycling. There are also many small beach bars along the promenade, which provide cool drinks and small snacks.
Contributed By: Placesofjuma.com
Greece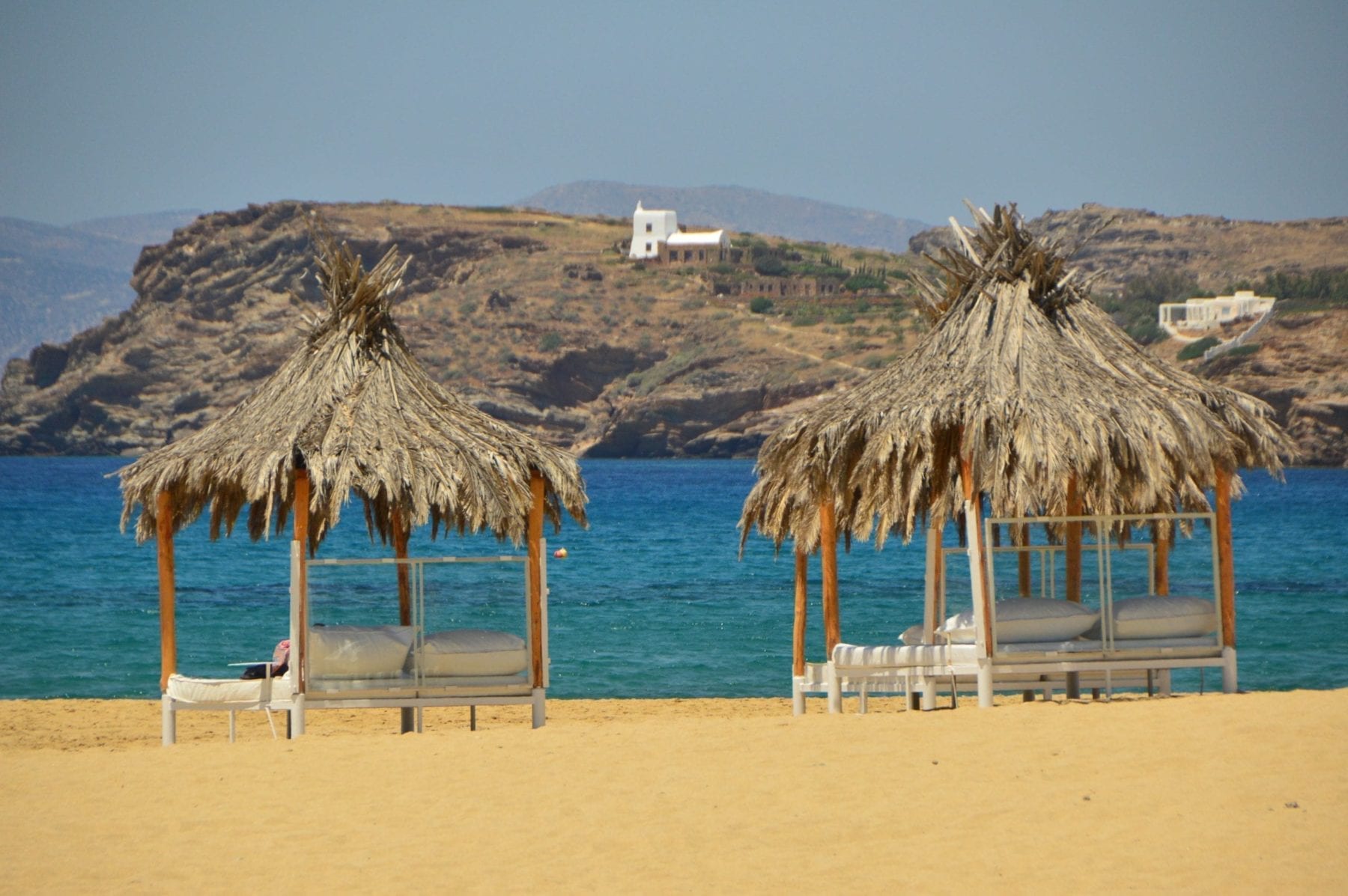 Ios is a Cycladic Island in the Aegean Sea. Whilst many know it best for its nightlife scene, it is also home to stunning 1km long Mylopotas Beach. The large length of this beach means that no matter how busy it is it is always possible to find a quiet stretch along its golden sands.
Hora
The end of the beach closest to Ios' main town of Hora tends to be the busiest area with lots of sun loungers and umbrellas as well as water sports companies. The promenade along Mylopotas beach is filled with Greek tavernas and several beach clubs including the very photogenic FarOut beach club.
Restaurants and Beach Clubs
Most of the beach clubs and restaurants have their own sun loungers on Mylopotas beach. This means it is possible to recline in comfort and order food and drinks as you wish in between swims.
At the far end of Mylopotas Beach is my favorite restaurant in Ios Drakos. Enjoy amazing Greek cuisine with the freshest fish you can imagine whilst sitting on the actual harbor – just stretch a little and your toes will touch the sand while you eat!
Contributed By: Theboutiqueadventurer.com
Crete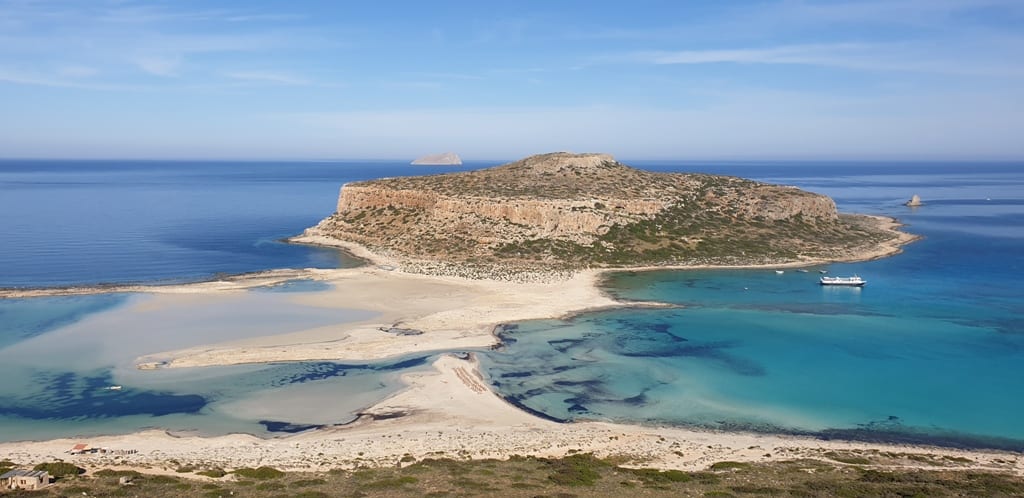 The beautiful Balos Beach, located in the northwest of Crete is one of the best beaches not only in Chania but in the world. Created as a double cove between Cape Gramvousa and Cape Tigani, Balos Beach is a photographic tourist hotspot that is well worth a visit.
The beach boasts pristine white sand, clear turquoise sea, and shallow, family-friendly waters. In certain lights, the sand also takes on a light pinkish hue due to the crushed shells that have washed up on shore over the past few millennia!
Balos Lagoon
The Balos Lagoon connects the island of Crete to the tiny islet of Tigani that visitors can walk to at low tide. This gives you the chance to explore the islet, walking up to the viewpoint and seeing the small Greek Orthodox church that is perched on the hillside. The area is also known for its birdlife, so don't forget to keep your eye out for Eleonora falcons, cormorants, and black shags too!
Of course, as Balos Beach is such a gem it is most definitely on the tourist trail, so you should aim to arrive as early as possible to avoid large crowds that arrive by boat around mid-morning. In order to get there early, you may want to consider staying nearby in the town of Kissamos.
Contributed By: Travelpassionate.com
Italy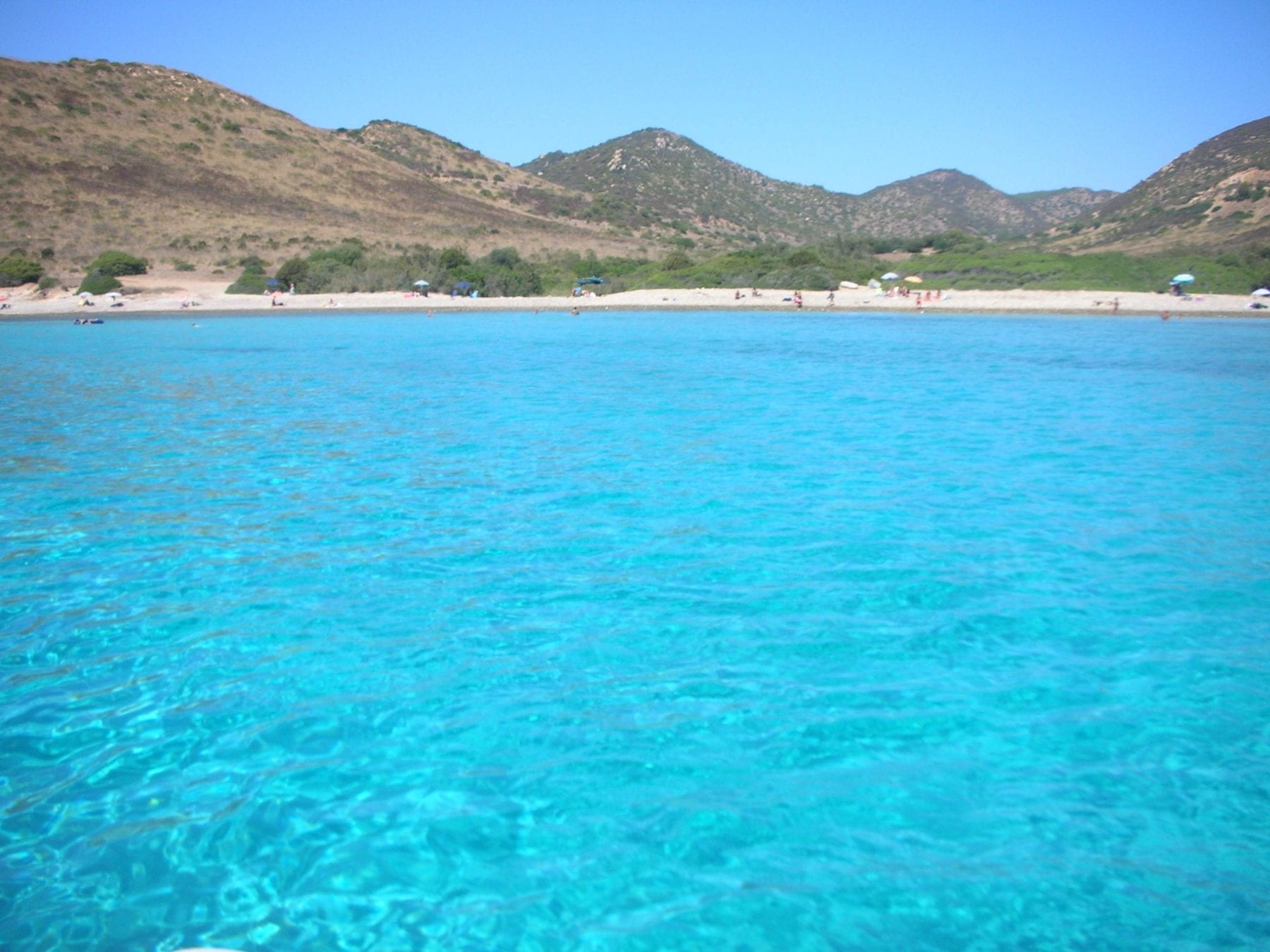 Sardina – Punta Molentis
The beach of Punta Molentis is close to
Villasimius
, on the southern coast of Sardinia. It definitely is one of the best beaches in the world. Located in the Protected Marine Area of Capo Carbonara, this is a highly protected beach where only 500 visitors per day are allowed, so if you want to visit, make it a point to head there nice and early – well before 8:00 am.
The name of the beach comes from the "molenti" – the donkey that back in the day was used to move the granite found in the area and which surrounds the beach.
Beaches
The beach itself is divided into two coves – one is larger but rocky, so not the most comfortable one (but perfect for snorkeling). The other one is sandy. The water is incredibly clear in both of them.
Private Paid Beaches
You will find two kiosks on the beach – one right before the steps to walk down there, and another one close to the main rock formations.
To get to the beach, you have to park your car and walk a trail of about 1 km. There is a fee of €10 per car or €5 per motorbike, per day, plus €1 per visitor, but it is worth it!
Spain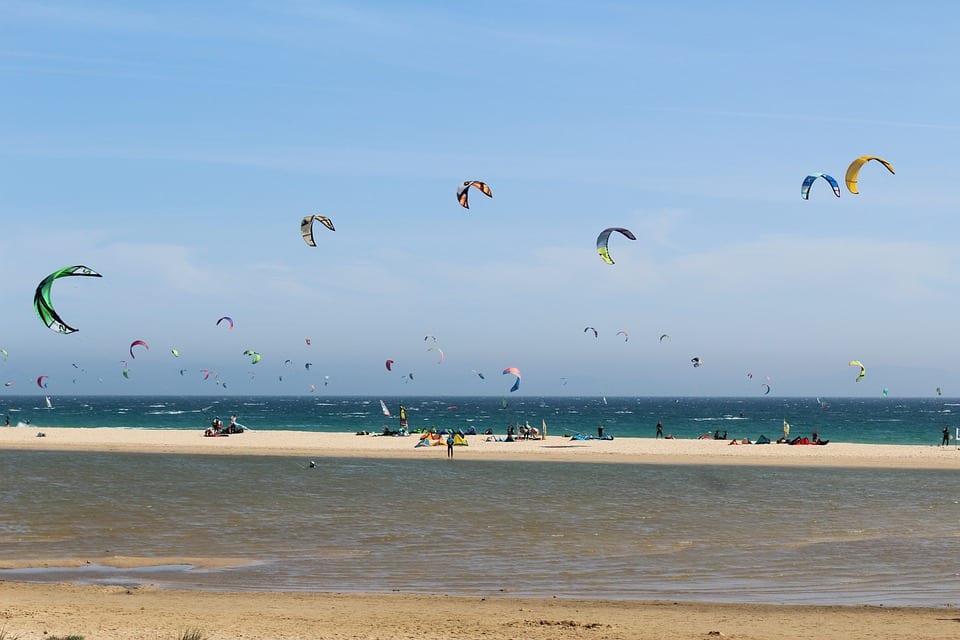 Tarifa 
Whether you are looking for a place to catch some waves or top up your tan, you'll always find what you'll be looking for at Tarifa's gorgeous looking beaches. It's the perfect place to spend your holidays with their family or friends or your loved ones. There are just so many
t

hings to do in Tarifa
for everyone!
Bolonia Beach
The Bolonia beach situated a 30 min drive from Tarifa might not be the popular beach as other cities in Spain. However, it's unique in its kind. It is a magnificent landscape full of virgin nature, with crystal clear water and white sand and a pleasing sea breeze. Its water is crystal clear and it has a fresh feeling of the environment. The diameter of the beach is 4 kilometers long with 70 meters wide.
The location of the beach is near El Estrecho Natural Park, which avoids the proliferation of urban areas and preserves the overall environment. Nearby you can visit many places be it the water parks, playgrounds for your kids to play around, or theme parks, children will have a lot of fun as well as learn something interesting.
Duna De Bolonia
Duna De Bolonia is an interesting place where people can visit for unparalleled fun. It's just perfect when looking for a place where a family can spend some quality time around a wonderful environment.
Things to Do
If you love watersports, you'll fall in love with this place since it holds facilities for scuba and snorkeling, surfing, kitesurfing & windsurfing, water sports.
Cadiz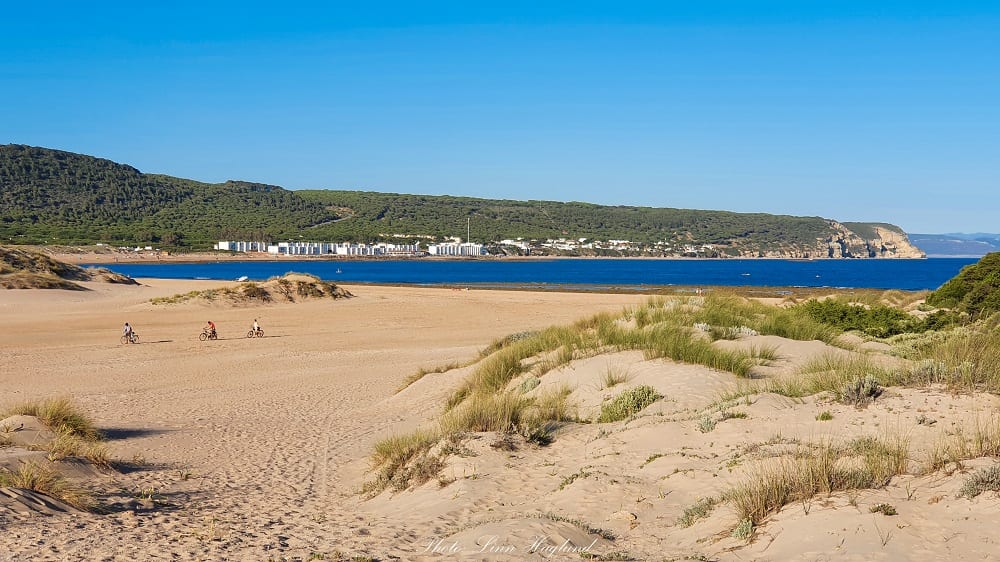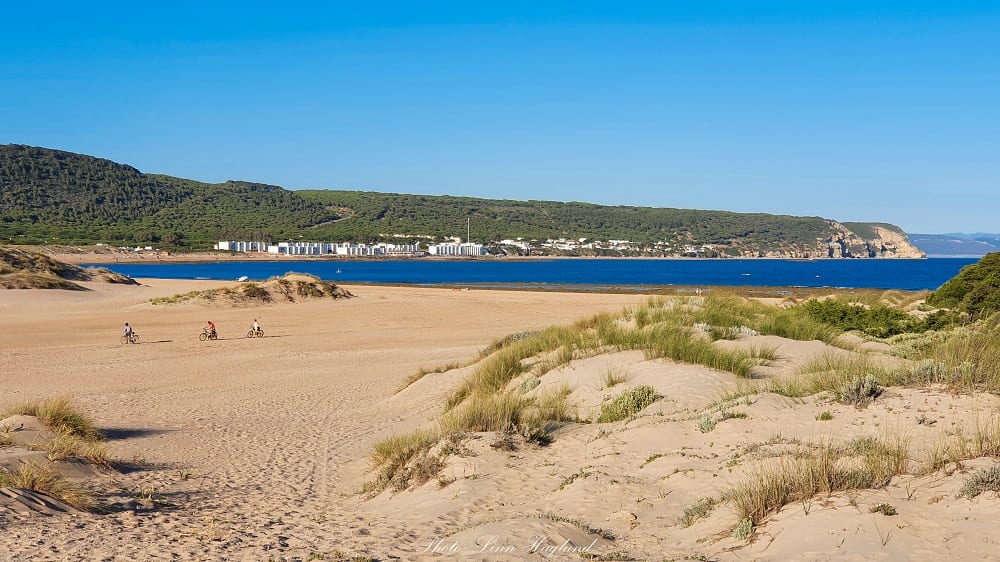 Los Caños de Meca Beach in the Cadiz province in southern Spain is an astounding beach created by sand dunes from all the wind the Atlantic coastline receives. On a day with no wind, however, Los Caños de Meca is the perfect paradise for anyone looking for a less touristy, natural place where there is still a lot of local tourism in the summer months.
Los Caños de Meca
Los Caños de Meca Beach doesn't have sunbeds or parasols set up, so you´ll have to bring your own parasol if you want shade. There are a few bars on the road leading down to the beach where you can have lunch or a cold drink.
The beach leads up to Trafalgar Lighthouse which is the symbol of the famous Battle of Trafalgar that found place in the waters outside the Trafalgar Cape in 1805. If you get tired of sunbathing and swimming, head up to the lighthouse or check out Faro de Trafalgar Beach on the other side of the little cape. That is also an astounding beach, but the underwater swells make it dangerous to swim there. 
Contributed By: Brainybackpackers.com
Plan a Beach Vacation in Australia and New Zealand

Australia is an extraordinary place to plan a beach vacation.  Known for some of the best surfing waves in the world.
South Australia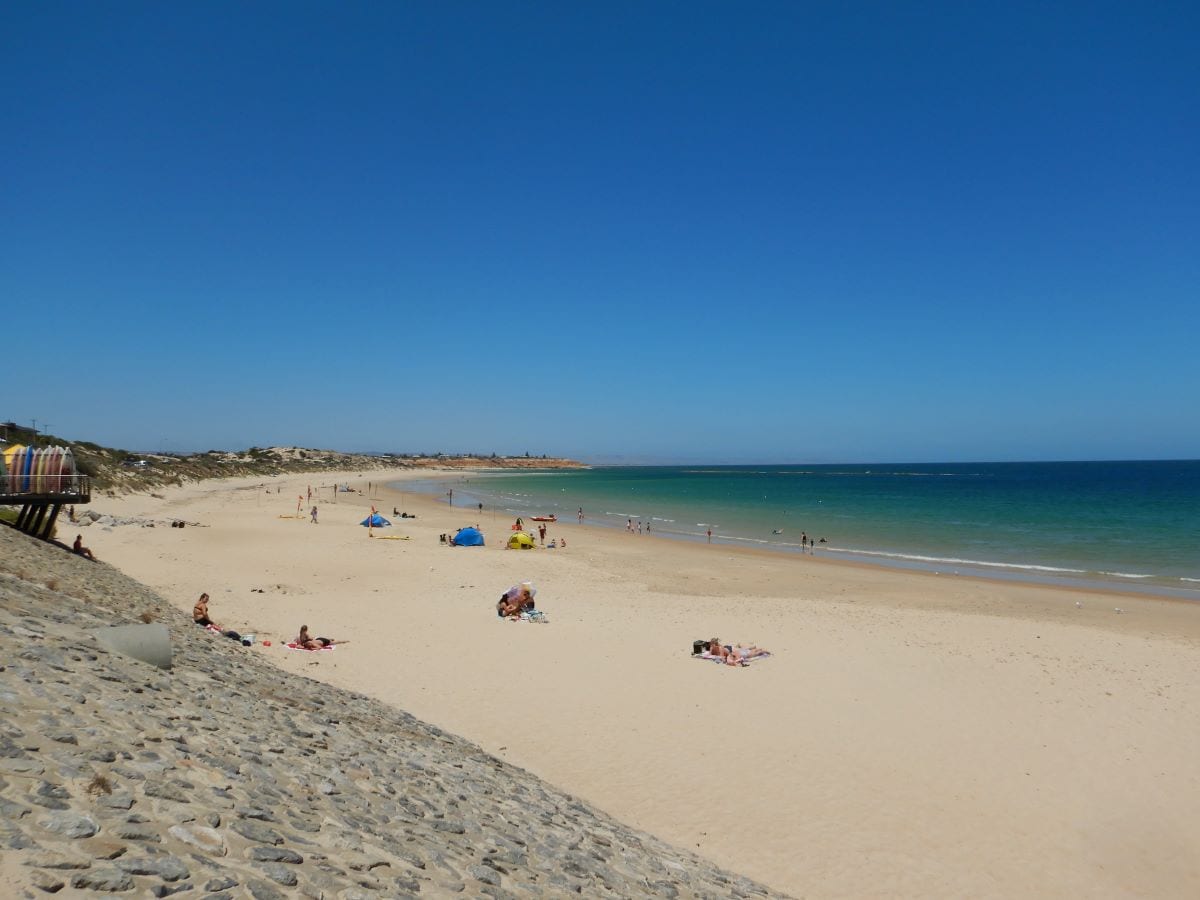 South Australia's capital Adelaide has over 20 beaches along its metropolitan coastline. While each has its own personality, Port Noarlunga stands out as one of the one best beaches in Adelaide.
What makes a fantastic beach will be different for everyone. But if you like a beach with a great vibe and lots to do you can't beat Port Noarlunga.
Port Noarlunga
The main feature of the beach is the long reef that runs parallel to shore and can be accessed from a jetty. The reef attracts all sorts of marine life and makes the area a great spot for snorkelers and divers. The jetty is also a popular fishing spot.
The sand and water are beautiful. Protected by the reef, the water is a safe place to swim and on a hot summer day turns as blue as the water around a south pacific island. The sand is fine and white – perfect for relaxing in the sun or playing with the kids.
Sunsets
As is the case with all Adelaide beaches, Port Noarlunga faces west so it's a great place to watch the sun go down at the end of a long summer's day. Red cliffs at the one end of the beach light up as the sun dips below the horizon.
Things to do at Port Noarlunga
Port Noarlunga attracts a diverse crowd of beach goers. The steady parade of people with diving gear, fishing rods, kayaks, towels and sun hats creates a wonderful atmosphere.
There's a great café on the beach front so between swims you can get a cool drink, a coffee or the best fish and chips in town!
Contributed By: Curiouscampers.com.au
Port Fairy Australia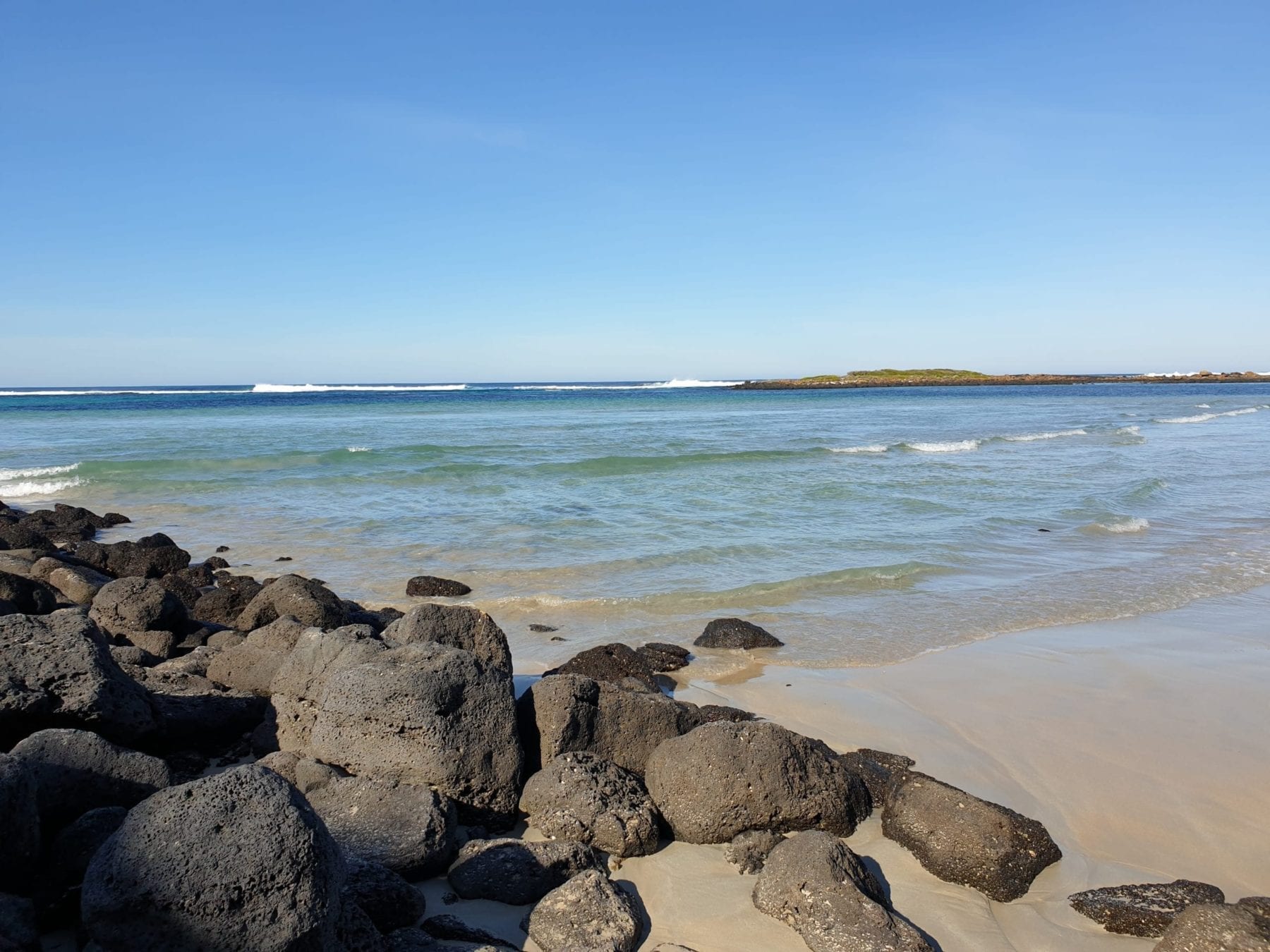 Lots of people who travel to Australia prioritize seeing the 12 Apostles and The Great Ocean Road, but sadly they don't all continue beyond the Port Campbell star and reach the charming seaside town of Port Fairy.
Port Fairy boasts history as well as a great coastal-country feel. Port Fairy beaches offer great views, long walks, peace and tranquility, as well as great waves to surf, paddle, swim or body surf.
East Beach is a popular destination for Summer holiday makers to spend days sprawled on the sand with a remarkable outlook. During the Summer months the beach is patrolled on weekends and daily during the peak Summer period.
South Beach
South Beach, or "Pea Soup" as it is known to locals offers a protected beach and is popular for families. The water temperature is slightly warmer than the main beach and you will often see people snorkeling among the rocks.
Taking a walk around Griffiths Island you will find some lovely little pockets of protected beach to enjoy, explore and marvel in.
On a beautiful Victorian day, Port Fairy beaches will never disappoint.
Contributed By:  Australian Mountains To Sea
Esperance Australia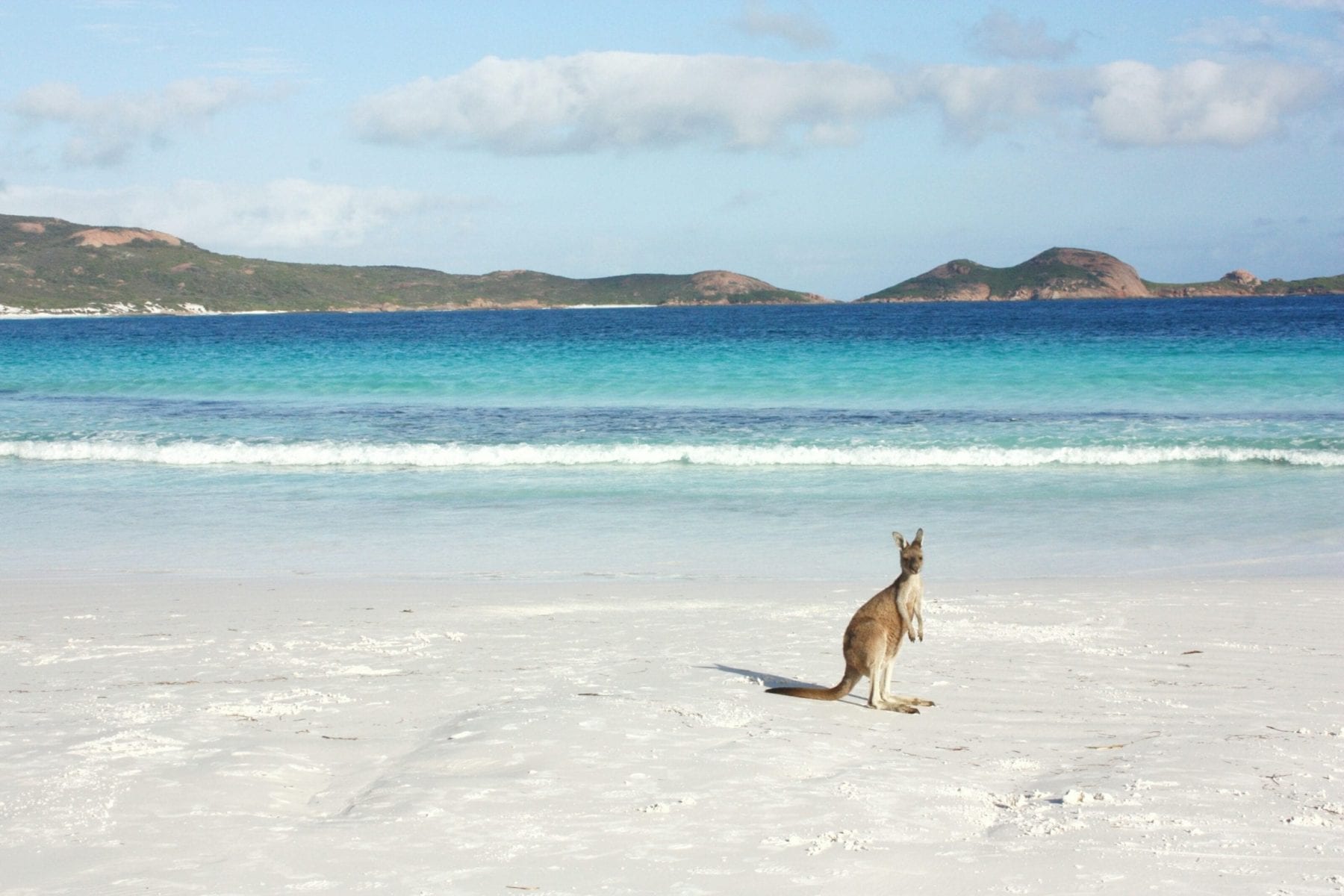 "Lucky Bay in
Esperance
, Western Australia is home to the whitest sand in the country and one of the most spectacular beaches in the world.
The beach is found in Cape Le Grand National Park so there is nothing but wilderness surrounding it and the electric shade of blue water is just incredible.
This is a huge beach and although it can get a little bit busy during the summer you simply have to walk 5 minutes along the sand to find your own quiet slice of paradise. Although it is rare there are even waves here sometimes which means you can surf.
Kangaroos
Lucky Bay is famous for having Kangaroo's that spend their days hopping along the beach and lounging around on the white sand. They are so used to humans being around that they aren't really too bothered by people and you can snap the perfect photo of them on the beach.
 There is a campsite right by the beach and it's definitely worth staying for a couple of nights here to enjoy this magnificent beach."
 Contributed By: thecoastalcampain.com
New Zealand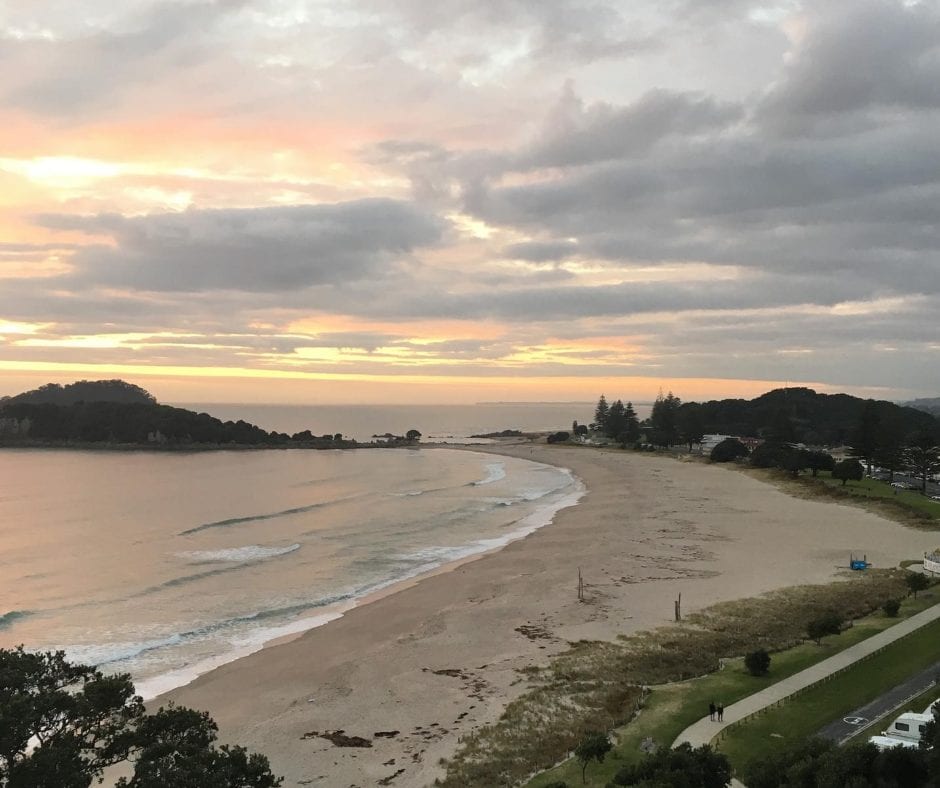 Described as one of the best beaches in New Zealand, Mount Maunganui's main beach has long been a local and tourist favourite.
Mount Maunganui
It makes up a small part (700m) of the coastline that stretches around 25km's long. Our family has holidayed and lived here for the past 80 years.
Things to Do
The main beach is set on one side of a peninsula with the picturesque Pilot Bay on the other. With its white sand beach, it's the perfect spot to sunbath and swim.
There are volleyball nets too for those looking to be active. You could also grab a surfboard or take a surf lesson from one of the surf schools dotted along the coast. There are plenty of cafes too that serve a range of food options as well as everyone's favourite coffee.
Mauao
At the top end of the main beach stands Mauao, (meaning caught by the dawn in Te Reo) a 253m mountain. It's a popular favourite by walkers and runners alike.
There is a gentle walking track around the base or if you fancy a hike take the track to the top. When you reach the summit you will be rewarded with some specular views of the coastline, surrounding islands as well as the port and city of Tauranga.
Mount Maunganui Beachside Holiday Park
Nestled under Mauao is the Mount Maunganui Beachside Holiday Park, its the perfect place to stay with facilities and amenities to meet everyone's budget.
Most camp spots offer unbeatable views of the either and beach or the bay. Set in the middle of the Holiday Park is a real treasure, the Mount Hot pools, it's the best spot to relax and soak at the end of your day.
Contributed By: 4degreesofdestination.com
Plan a Beach Vacation in Asia

As you plan a beach vacation remember that Asia has some of the best beach resorts in the world.
Cambodia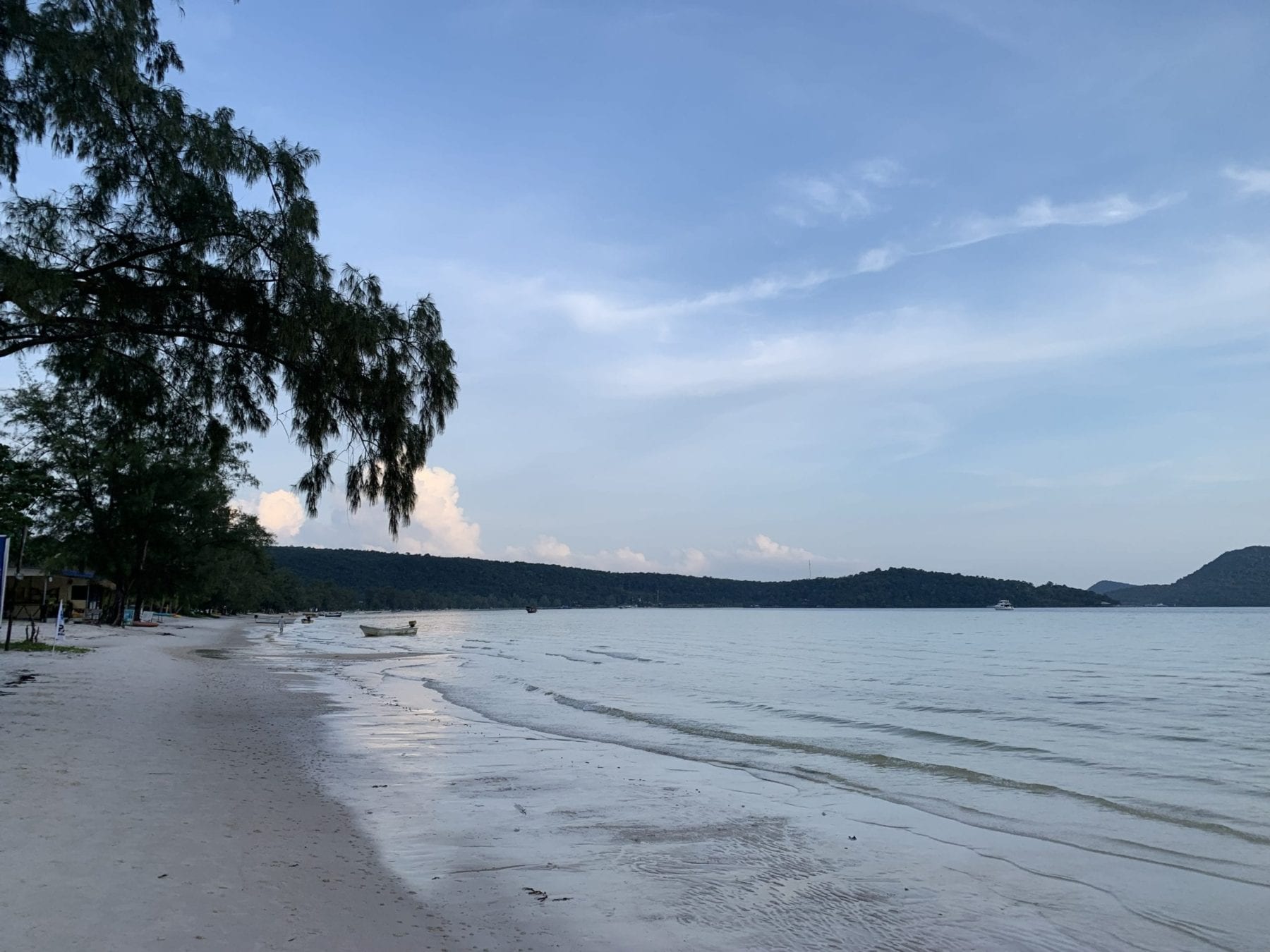 Saracen Bay is located on Koh Rong Samloem Island in Cambodia, and is easily one of the most beautiful beaches in the world. The island is actually situated in the Gulf of Thailand, and to get there, you have to take a ferry from Sihanoukville, one of Cambodia's major cities. 
Saracen Bay Beach
Saracen Bay Beach is one of the best beaches on the island, and the most visited. However, the island is still considered slightly 'off the beaten path', as many tourists don't visit during their time in Cambodia.
Saracen Bay is a beautiful white sandy beach with beautiful blue water that is dotted with small boutique hotels and hostels, as well as bars and restaurants. The island is quiet, and everything runs slowly. It's one of those places where you can just laze around, enjoying your surroundings. 
 Things to Do on Saracen Bay
There's plenty to enjoy on Saracen Bay, simply relax and enjoy the water before laying in the sun, or you can opt to go snorkeling, kayaking or stand up paddle-boarding. There's also endless spots to sit and enjoy a drink or meal with incredibly peaceful views, making It the perfect beach destination. 
Contributed By: Emmaadventures.com
Malaysia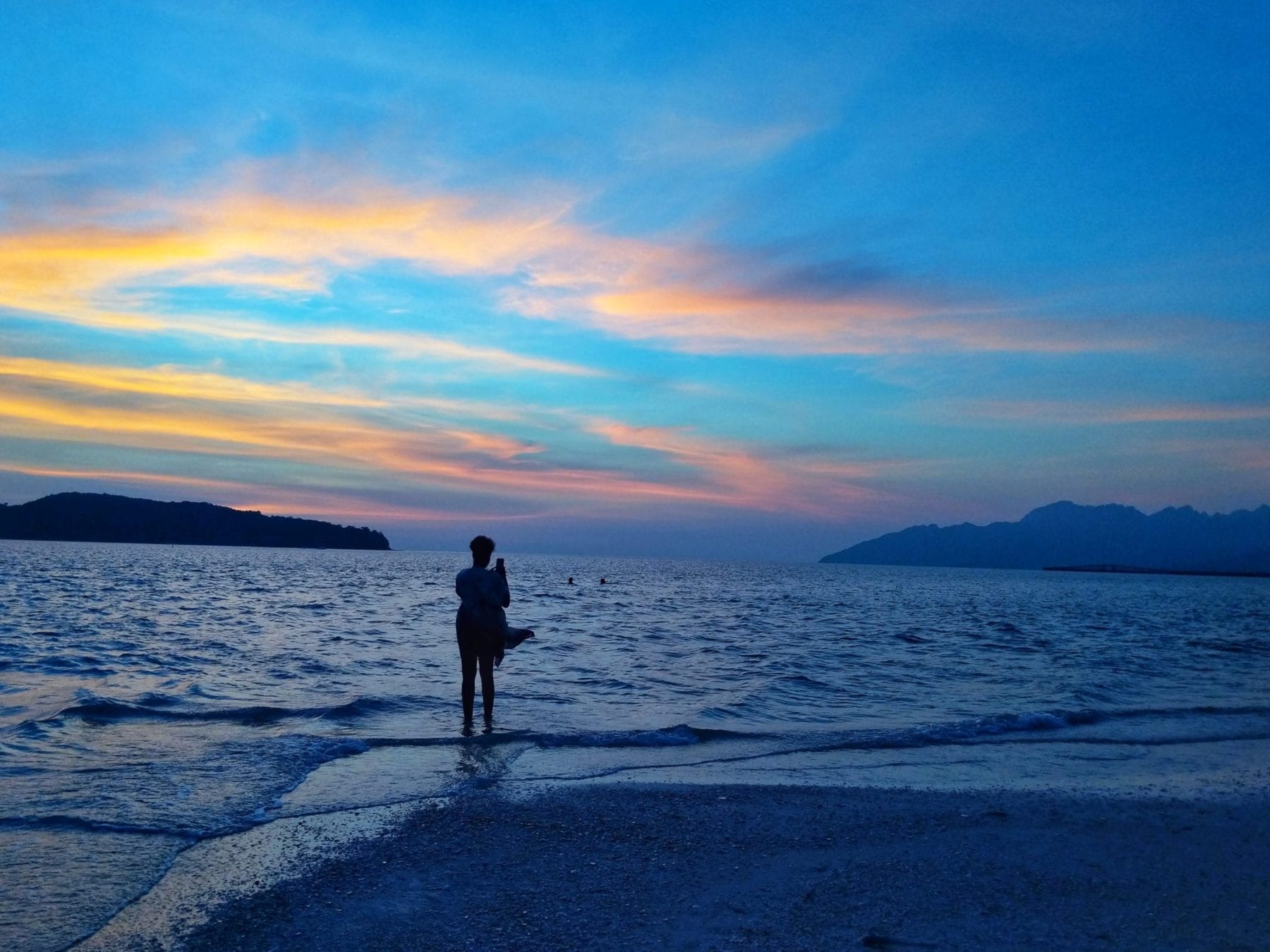 Langkawi
Langkawi is a small Malaysian island often overshadowed by her neighbor named Phuket from Thailand. A duty-free island, Langkawi is ideal for shopping, relaxing and indulging in a few wildlife adventures in the ancient rain forest or dense mangroves!
Langkawi archipelago has more than 90 islands and is listed in the UNESCO heritage list however only two if the islands are inhabitable humans.
Pantai Cenang
We spent 3 days in Langkawi during our week-long escape to Malaysia. We explored all the beaches however it was Pantai Cenang in particular that blew our mind! Firstly, Pantai Cenang has some of the most beautiful sunsets in Asia! Add to that the beach is always bustling with vibrant energies of the locals and tourists alike.
Things to Do in Pantai Cenang
Islanders play football during sundown and they are happy to include you in the team. From the crack of dawn to the last light of the sun, parasailing takes place here. Jet Ski and banana boats are some of the other attractions. If you are keen, you can also go for paddleboarding!
If you have only one night in Langkawi, I would recommend spending the day at the sky bridge and come down to Pantai Cenang during sundown. It is worth it. The road adjacent to Pantai Cenang is teeming with beautiful night markets and stalls serving delicious local food, beer etc.
Contributed By: Orangewayfarer.com
Tunku Abdul Rehman National Park
One of the relatively unexplored gems of Malaysia is the state of Sabah located on the northern part of the island of Borneo. Kota Kinabalu is the lovely capital of Sabah, and just a boat ride away in the midst of the South China sea stands an exotic group of islands that are home to some of the most stunning beaches. These islands collectively form the Tunku Abdul Rehman National Park.
Manukan Island
The second-largest island here is the Manukan Island. The beautiful island is embellished with a gorgeous beach with spotless white sands caressed gently by the aquamarine waters of the sea. A long wooden jetty leads from the embarking point to the island, and visitors fall in love with the place at first sight.
Things to Do in Manukan
The crystal clear waters make the beach an excellent place for snorkelling. One can see colourful schools of fishes gliding just below the surface of the water. The beauty of the place hypnotizes one to either jump into the inviting waters and swim with the fishes or just sink into the white sands and lose oneself in the beauty of the moment.
The best part of the Manukan beach is that it is relatively secluded and one can always find a stretch of beach to oneself.
Contributed By: Imvoyager.com
Philippines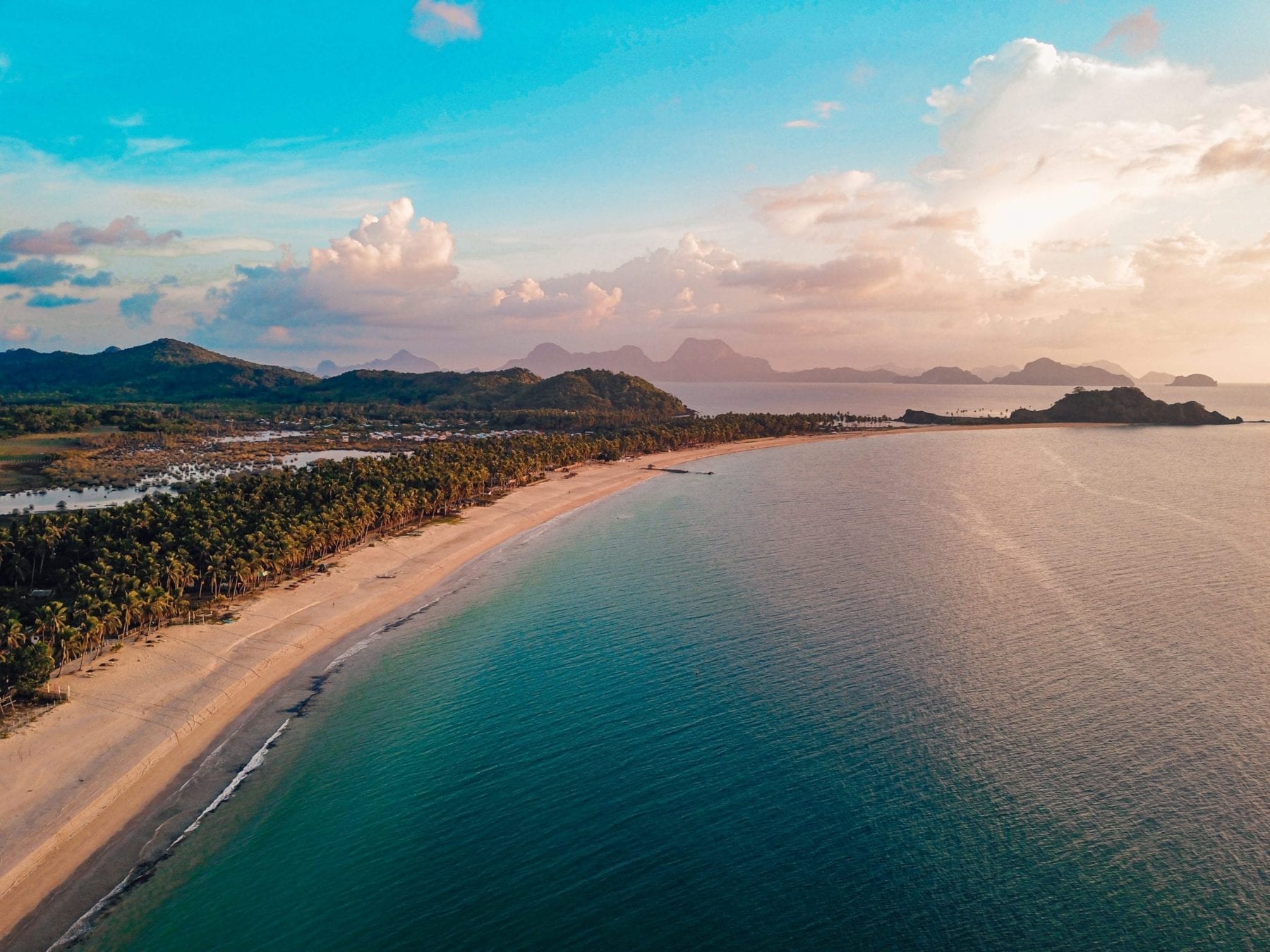 Nacpan Beach
Nacpan beach is located on the island of El Nido in The Philippines, and it's actually been voted as the most beautiful beach in Asia, so you already know it's going to be amazing!
Thankfully it lives up to that reputation. This stunning beach stretches for 4 km and is lined with beautiful palm trees and soft golden sand. Since the beach is so large, it's easy to get a spot all to yourself, you simply just keep walking until you're alone.
Things to Do at Nacpan Beach
The water is also wonderful to swim in, a perfect temperature and it's super clear. You could easily spend all day here! Nacpan Beach has lots of great restaurants, and bars that you can chill at, or if you seek some thrills, you can go parasailing with "Mad Monkey Hostel".
You can even go beach glamping too which presents an awesome opportunity for stargazing. But, one of the most awesome things about Nacpan beach is the sunsets.
This beach is one of the best sunset spots in all of El Nido, and it's such a memorable moment.
Contributed By: Dreambigtravelfarblog.com
India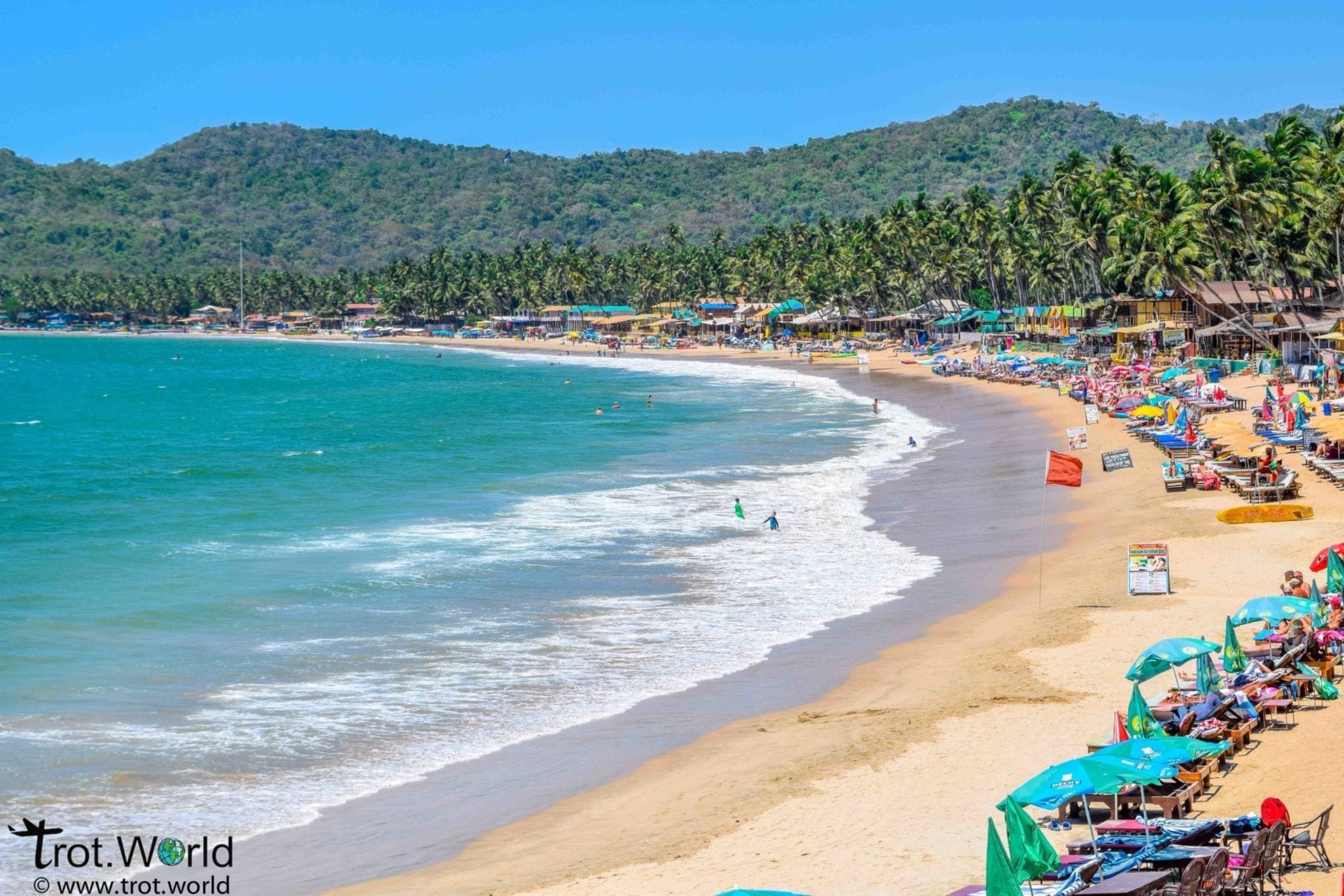 Goa
India is truly a land of diverse landscapes from deserts to mountainous regions and even
pristine beaches. One such must-visit tropical getaway in this geographically diverse country is
Goa, a state on the southwestern coast of India.
Palolem Beach
Goa is home to countless stunning beaches but this particular one in the South of Goa called Palolem beach deserves to be in the World's best beaches list. A crescent-shaped shore bordered by the blues of the Arabian sea on one side and swaying palm trees over colorful beach accommodations on the other, with shacks serving flavorful food bursting with Indian spices, fresh seafood, and even scrumptious vegan options.
Things to Do at Palolem Beach
This beach is also a nature lover's haven, with secret coves just a boat ride away and resident
dolphins playing around in the sea a little further away from the shore into the deep blues. The
beach gets lit up &; shimmers with bioluminescent plankton at night and turns into a beautiful
sea garden in the early mornings, as the receding water leaves behind shells and other sea
treasures.
This was just a glimpse of why Palolem needs to be on the list of world's best beaches. Check out all the fun things to do in Palolem beach that contribute to making this place heaven on earth and one for your bucket list of world-class beaches.
Contributed By: Trot.world
Thailand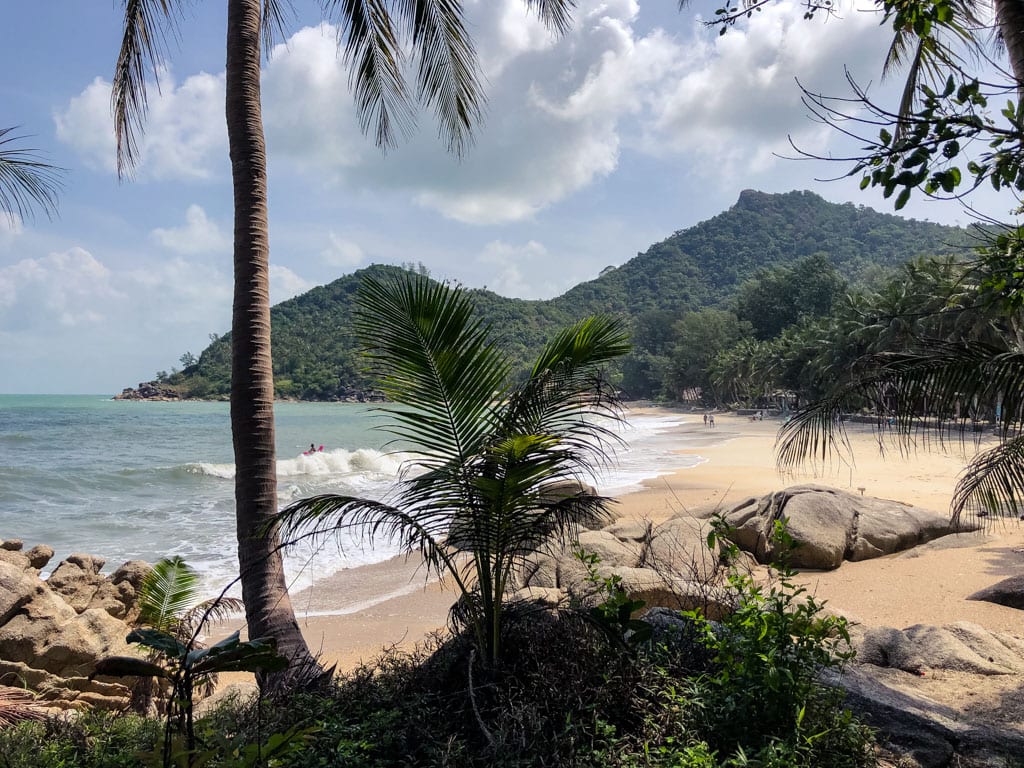 Koh Phangan
Bottle Beach in Koh Phangan belongs to one of the most beautiful beaches in the whole Thailand. You can find the beach on the island of Koh Phangan, famous for its Full Moon parties, but lovely otherwise.
It's not easy to get to the beach from the developed West of the island – there are basically only two options – either to take a boat from the village of Chaloklum or to hike.
I can highly recommend hiking! Both Bottle Beach trails are amazing and take you through the jungle. A coastal path is slightly longer, offers stunning views, but you won't be spared from hearing the boats speed by. A jungle path, on the other hand, is shorter and a lot calmer.
Bottle Beach
Bottle beach is secluded but not deserted. There are 4 small resorts occupying the long beach and each has a restaurant too. The amenities are sufficient and fortunately don't crowd the beach.
The beach is located in a beautiful bay but the waves can still get pretty big on days with strong wind.
If you're tired from hiking, you can easily take a boat back to civilization – a 15-minute boat ride gets you back to the fishing village of Chaloklum.
Contributed By: Travelgeekery.com
Koh Samet (Island Near Bangkok)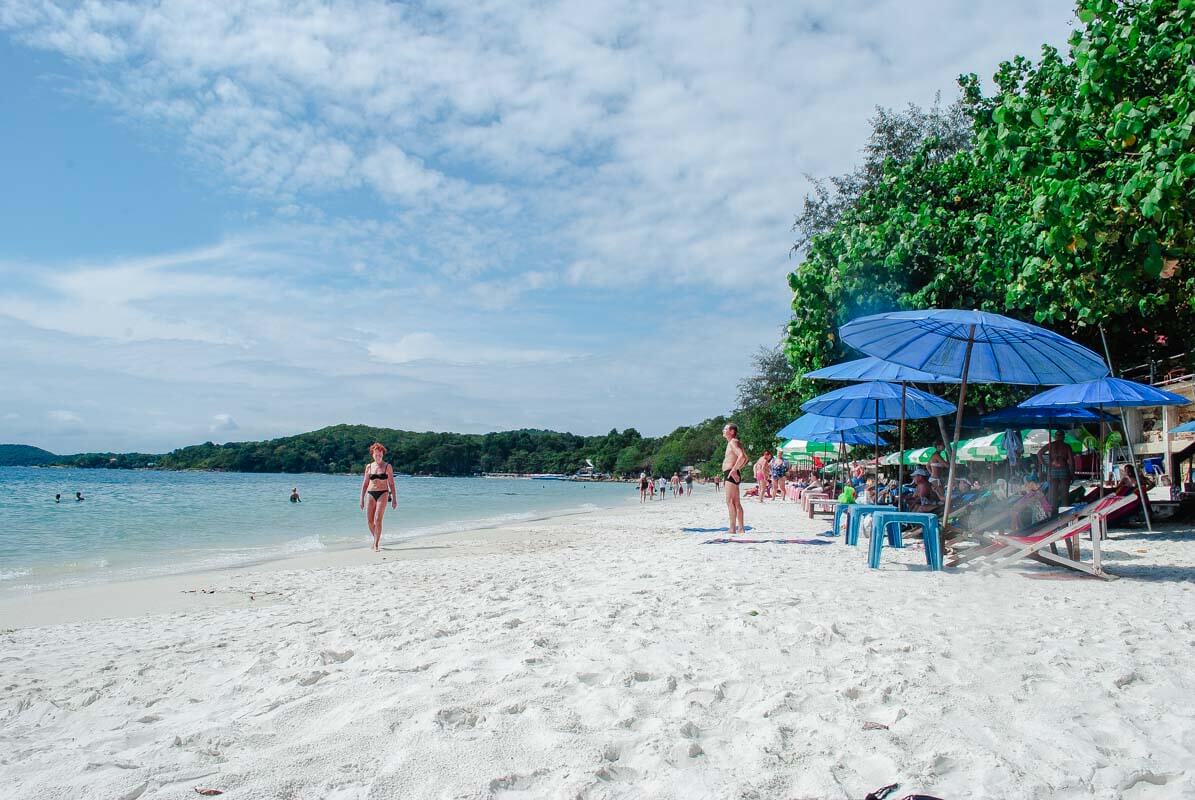 Koh Samet
(often written as Ko Samet or Koh Samed) is an island near Bangkok, making it a favorite getaway for locals and those foreigners who would like to spend time on less crowded beaches.
With plenty of white sand coast, dozens of hotels, resorts, and budget-friendly accommodation, the island is a perfect alternative to Thailand's mainstream islands and beaches.
Getting to Koh Samet
The easiest way to get to the island is to take a bus from Bangkok to Ban-Phe pier and then take a ferry to the island. Note that the area is part of the Khao Laem Ya–Mu Ko Samet National Park, meaning that you will be paying a small entrance fee of 200 Baht.
Things to Do on Koh Samet
The Koh Samet island is quite big and has several picture-perfect white-sand beaches; therefore, to be able to visit all those shores, make sure to rent a bike for a day or two. Otherwise, there are green pickup truck taxis that can take you anywhere on the island.
In the evening, you can pop in at one of its restaurants, bars, or cafes. Some even have a beachfront view. Then continue to sip delicious cocktails at the beach bar, or even dance till the dawn at beach parties.
South Korea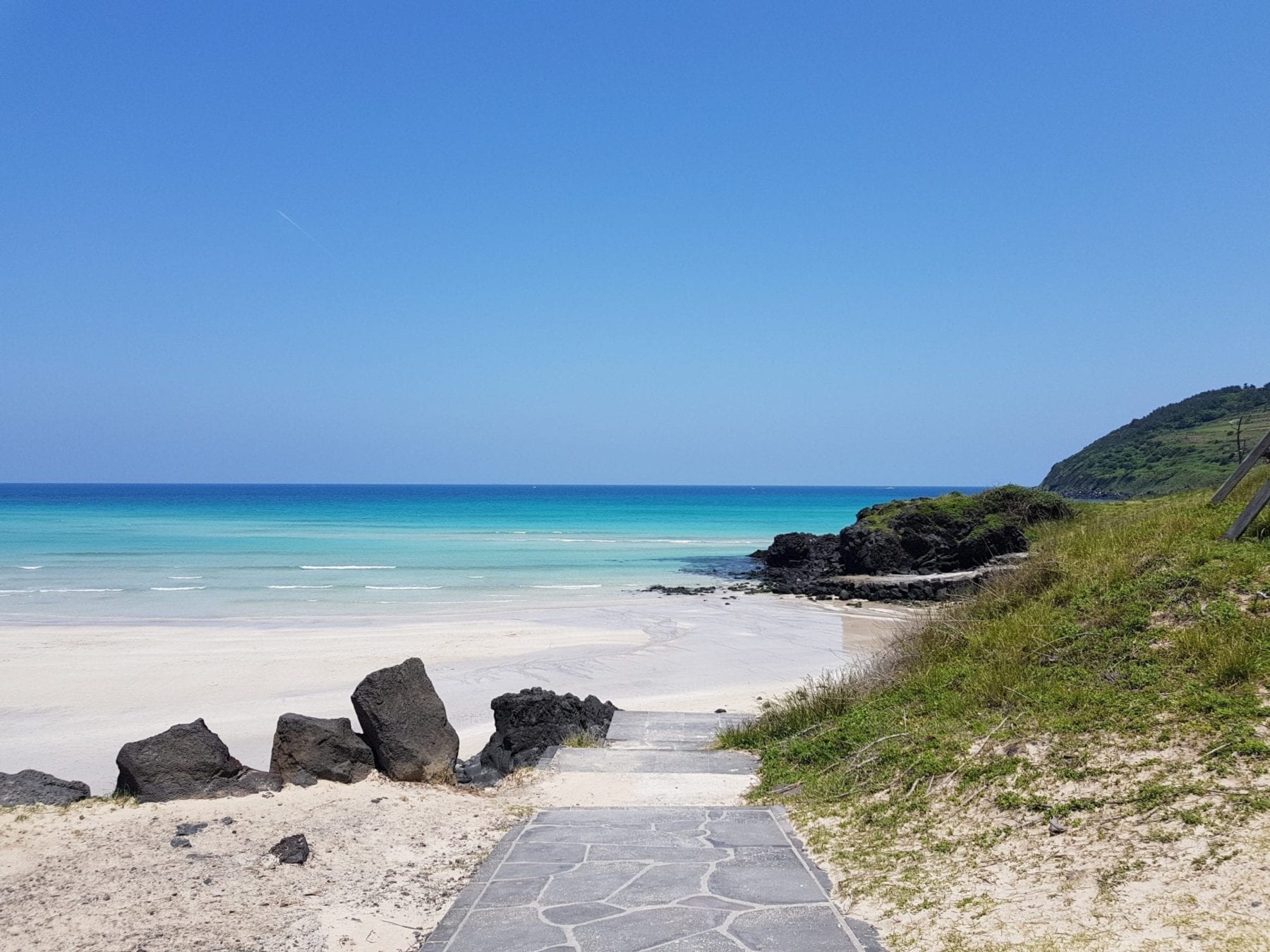 South Korea is not really famous as a beach destination, this is a shame as
Jeju Island
has some of the most beautiful beaches with clean blue water, white sand and stunning cliffs.
The island was formed during a volcano eruption 2 million years ago, this is why the island consists mainly of basalt and lava.
Hamdeok
Jeju Island is often referred to as the Maldives or Hawaii of Korea because of its exotic features and stunning beaches. The best and most popular beach to visit is Hamdeok beach in the north east of the island.
A 45 minute drive away from Jeju City and very easily accessible by rental car or public transport. The beach is free to enter and has a bus stop and paid parking located at the beach entrance.
Plan Your Trip
If you want to escape the crowds then the best time to visit is in spring and autumn, especially during the weekdays as in weekends and during Korean holidays this beach is jam packed. Jeju Island is a very popular weekend destination among Koreans from the mainland.
Apart from admiring this stunning beach and swimming, you'll find a couple of cafes and restaurants with stunning viewpoints and the start of a walking trail leading up the cliffs.
Indonesia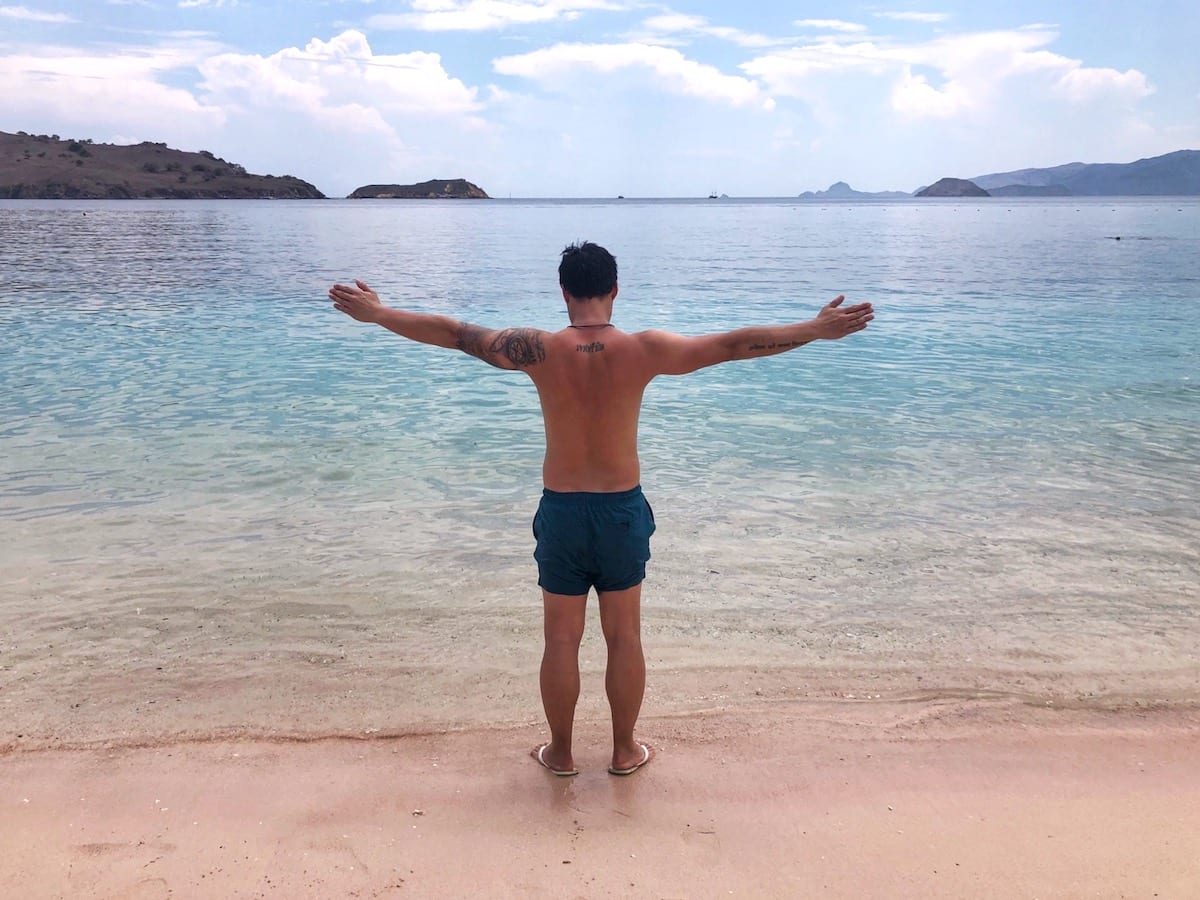 Pink Beach on Komodo Island is one of the most stunningly beautiful beaches in the world.
Located just off the island of Flores, in Indonesia, Pink Beach is part of the infamous Komodo National Park.
Pink Beach
It's one of only seven pink beaches on the planet and it gets its colour from a microscopic organism called Foraminifera. These tiny creatures have been around for millions of years and they produce a red pigment on the coral reefs that give off a pink hue when mixed with the soft, white sand.
The shallow waters and well-protected corals mean visitors have perfect conditions for snorkelling and diving. There are thousands of fish here as well as soft and hard coral.
Komodo Island
Komodo Island may have a beautiful, and rare beach, but it's also home of the Komodo dragon! Most of these legendary beasts prefer to stay in the forest where their prey live so there's no need to panic.
Although sightings of dragons on Pink Beach are rare, if you see one of these huge lizards walking along the coast then it's best to stay clear of their deadly serrated teeth and venom!
Contributed By: AlifeofY.com
Plan a Beach Vacation in Africa

Africa has miles and miles of coast.  It is a great place to plan a beach vacation.
South Africa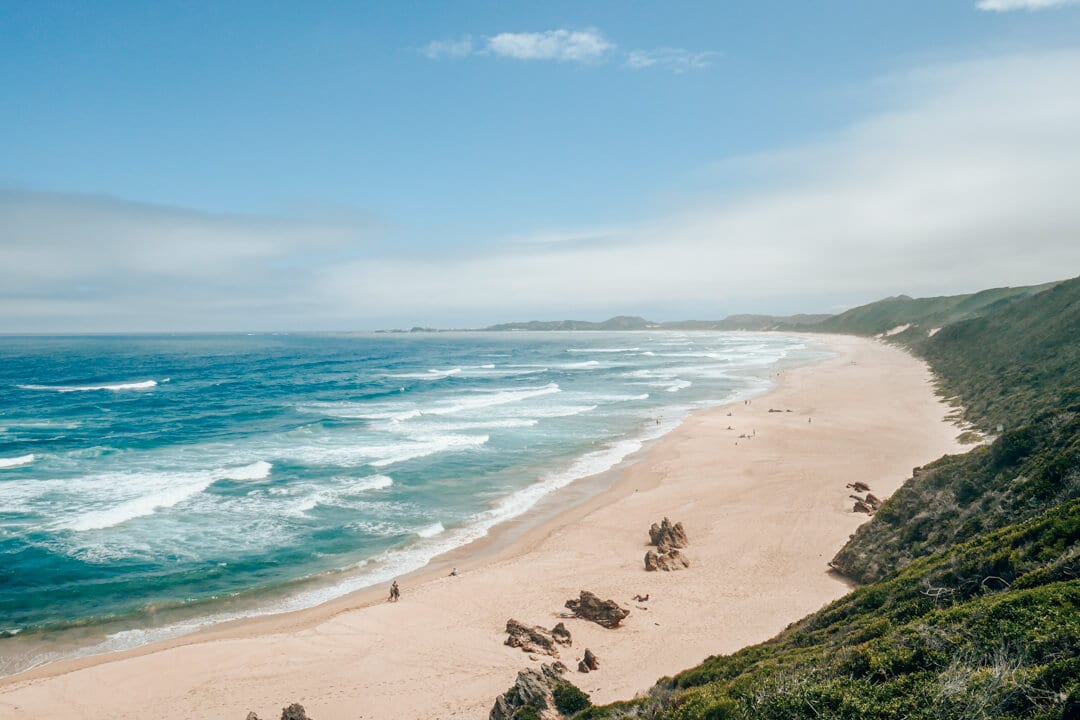 Driving the 300km of glorious coastline along South Africa's Garden Route is on many traveller's wish list and if you've ever seen a picture, it's not hard to see why.
You'd have a difficult job finding a beach that doesn't do this beautiful corner of the earth justice, but there is one that is so stunning, I really don't know how it doesn't make it onto many people's itineraries.
Brenton Beach
Brenton Beach is the standout of my round up of the 
best beaches in Knysna
, a town often referred to as the unofficial capital of the Garden Route. Most visitors stick to the Waterfront and the Eastern Head, but take a drive along the often forgotten Western Head and you will be met with the most stunning coastal views.
Brenton Beach is a 7 km stretch of fine, almost white sand with a fynbos backdrop and the sea a shade of turquoise that wouldn't look out of place in the Maldives.
Things to Do and See on Brenton Beach
Schools of dolphins can be seen regularly from the shoreline here and even the occasional whale. The waves are pretty epic so you need to be careful when swimming, but the water is warm and shallow enough to be able to take a dip.
This isn't on the main tourist track and consequently most of the people here are expats and locals and there aren't even very many of those. Head to the Island Café (a 5 minute walk) if it gets a bit hot; it's lofty vantage point gives some of the best views across the coast (and is a great place for dolphin spotting).
Egypt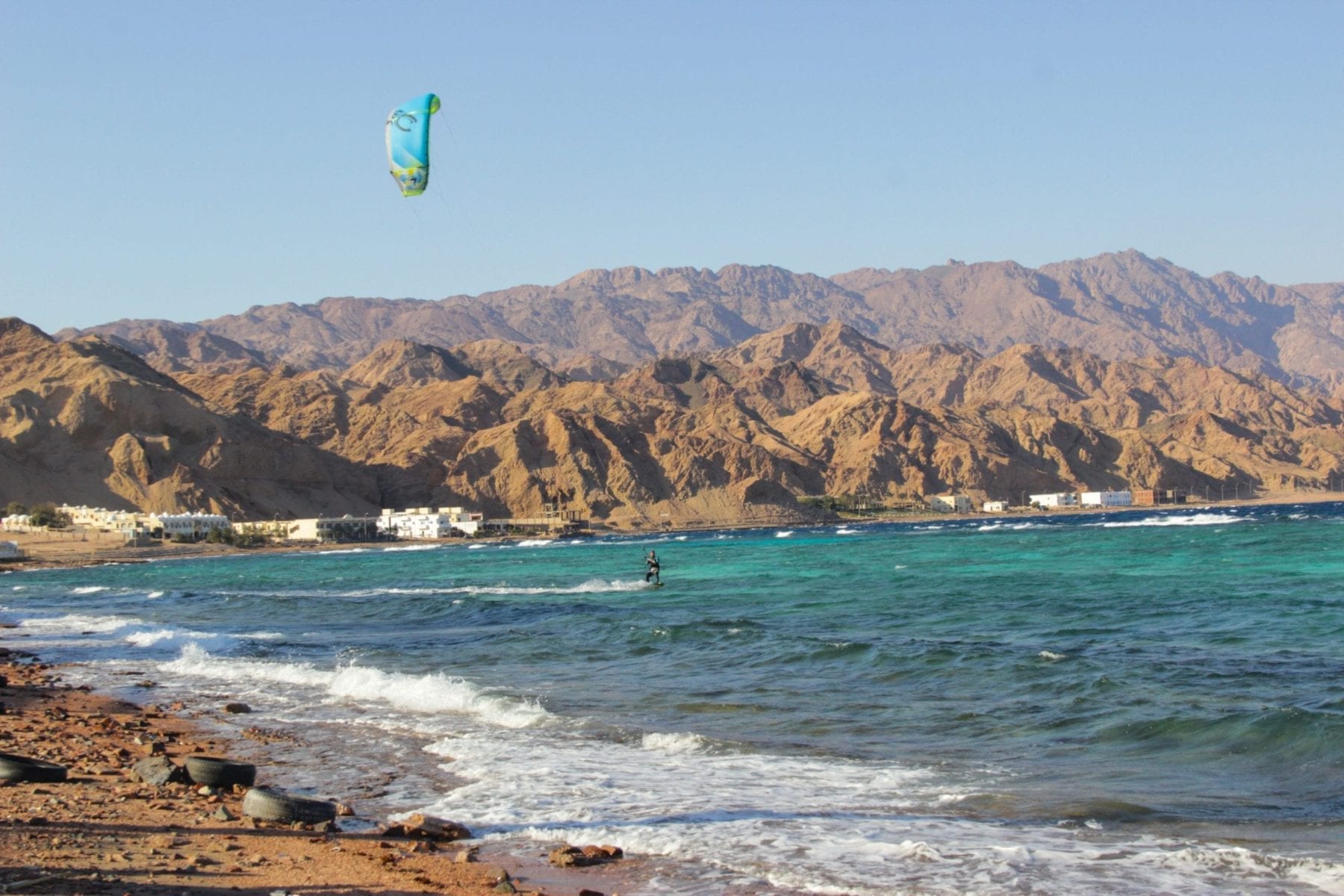 Dahab, South Sinai, Egypt

Dahab is a small beach town located on the Red Sea coast in South Sinai governorate in Egypt. It is one of the most popular destinations in Egypt among backpackers, nature lovers, divers and hippies.
Dahab's golden sand beaches, turquoise clear water and reddish mountains made it on the top of National Geographic's best beaches in the Middle East list in 2019.
Diving in Dahab's
Dahab's fame came from its unspeakable beauty of its coral reef and marine life. It has some of the best diving spots in Egypt and the whole world. This made Dahab the diver's paradise. Also, Dahab is one of the cheapest diving destinations in the world.
In the past decade, Dahab has gained a lot of fame as a hippie destination. It has transformed from a small Bedouin village where fishing is the main activity to a famous tourist destination. And even after this transformation, Dahab preserved a lot of the Bedouin simple and peaceful lifestyle.
Thing to Do in Dahab
Dahab is not only a place to lay your back and relax, it offers a variety of activities. While the most famous activities are diving and snorkeling, there are also centers that offer paddle boarding, kite surfing and windsurfing. And because this beach town is surrounded by desert, mountains and canyons, hiking is also a very enjoyable activity in Dahab.
Contributed By: Thewandererpharaoph.com
Plan a Beach Vacation!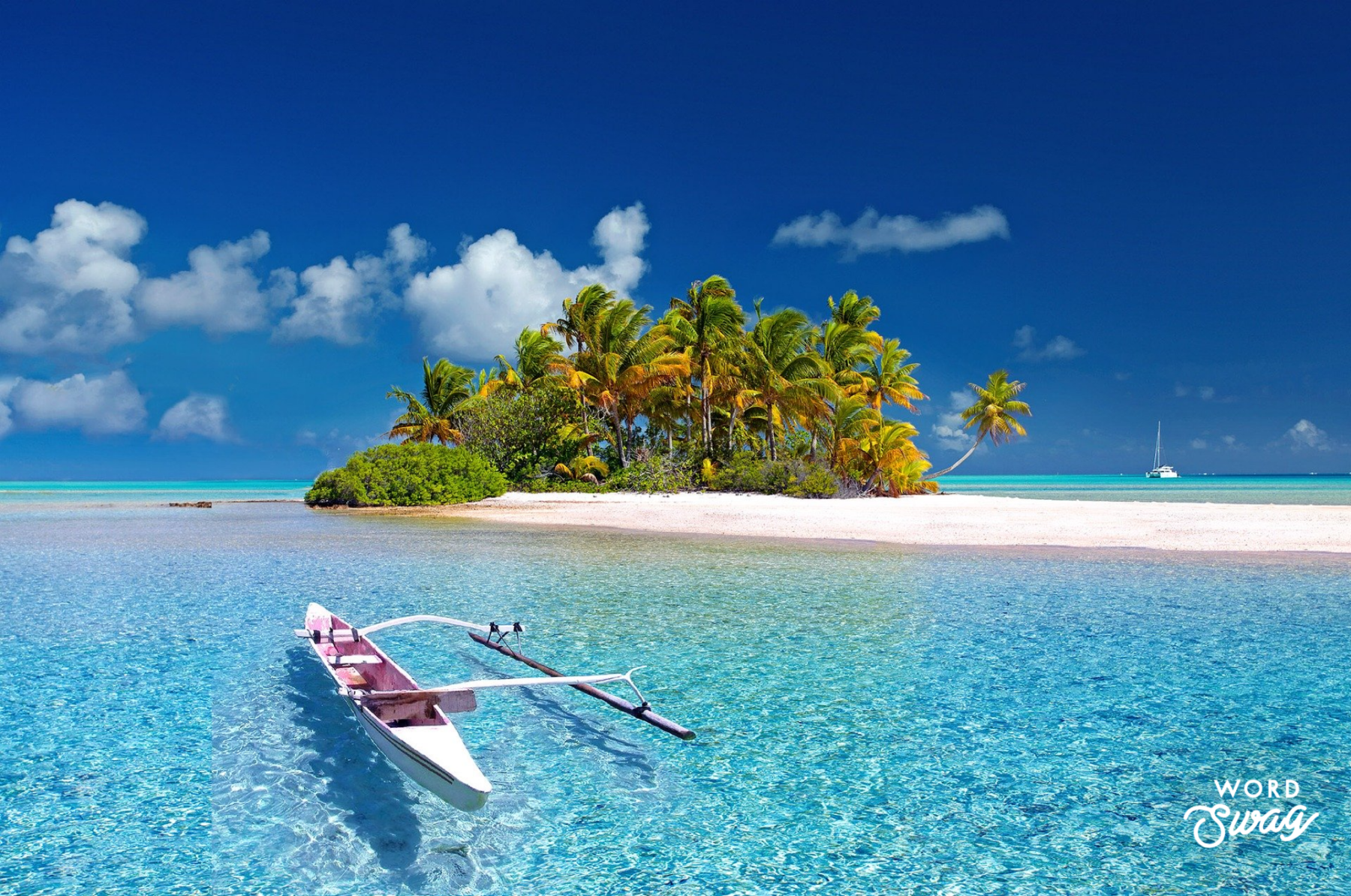 I hope as you plan a beach vacation you can use this a resource to decide what "the best beach in the world" is right for you.
There are so many amazing beaches that really are incredible!  If you know of an amazing beach that is not on this list comment below and let us know!
Facebook Community
If you have any questions join my Facebook Travel Community. You can ask any questions you have about upcoming trips and everyone is happy to help you plan your trip.  I also try to give exclusive travel deals that companies send me.  It is a great group to join!