Lets plan a Gaeta Italy Beach vacation!
Most likely you probably haven't heard of Gaeta Italy?
I don't think it is a place most American's know about.  The secret is coming out in this post.
Gaeta is a one of the most beautiful places in Italy.  The best part is it is a non international tourist location. We loved exploring this area and highly recommend adding it to your Italy itinerary.
If you want to save this information for later be sure to Pin this to Pinterest
This post may contain affiliate links that will give me a commission at no additional cost to you.
Everything You Need to Know about Gaeta, Italy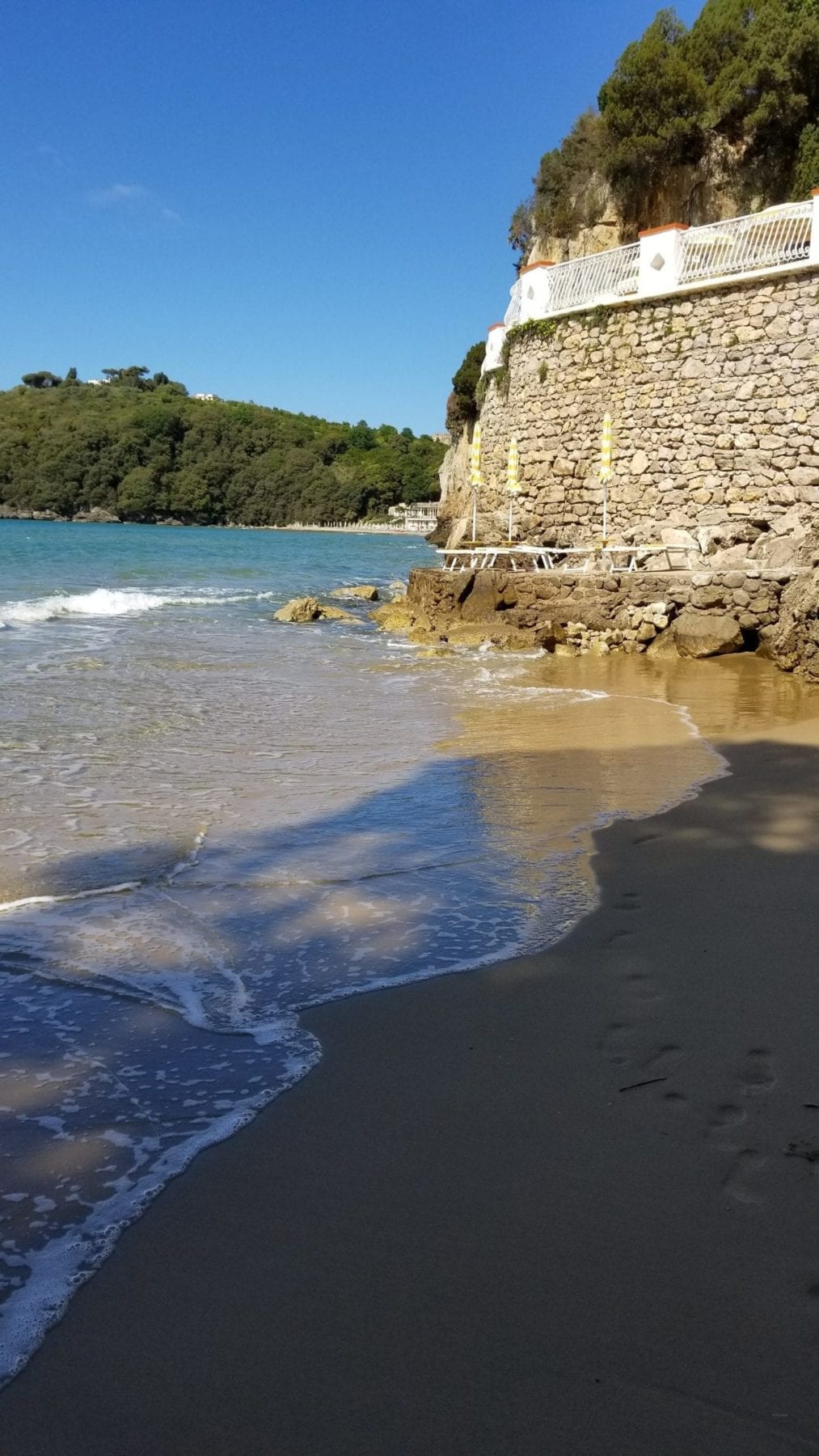 Like I  said before, Gaeta Italy is not a International tourist site. You won't find it in any guidebooks mainly because there is not a train station that connects this area to the main cities such as Rome and Naples.  We found that this is where the local Italian come to vacation.
Where is Gaeta Italy?
Gaeta is one of the most southern most cities in the Lazio region of Italy.  It is about a little over a two hour drive from Rome to Gaeta and a little under a 2 hour drive from Naples to Gaeta.
Why Go to Gaeta? 
There are seven fabulous beaches located here.  On of the best reasons to go to Gaeta is less crowds!  (except in August) when locals and Italians from all over the country come for their summer holiday.
If you are looking to get out of Rome and Naples and cool off in the intense heat of the summer this is the place to plan your Gaeta beach vacation.
There are also ancient ruins and historic museums in this area.  Seafood is the specialty.
How We Ended Up In Gaeta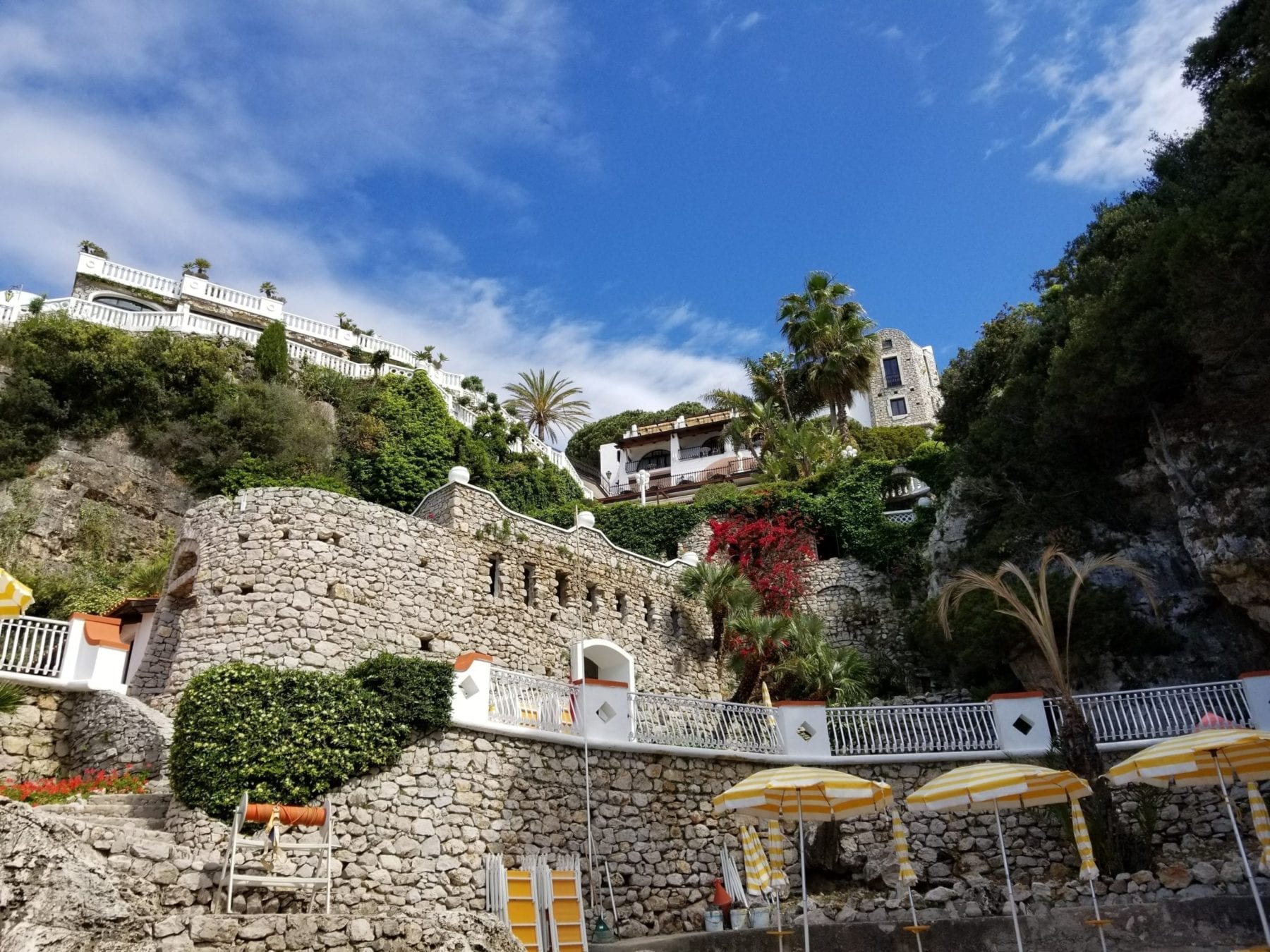 We actually stopped by Gaeta because my husband's family came to America from Gaeta, Italy.  Our main purpose was to see if we could find any information for genealogy purposes.  Manderino is our last name but we know that my husband's Great Grandfather was adopted by a Simeon in the area.
We were not planning a Gaeta Italy beach vacation but ended up having one by surprise!  What an amazing surprise it was!
We were shocked out how beautiful the area was and wondered why his ancestors ever left!
Plan a Gaeta Beach Vacation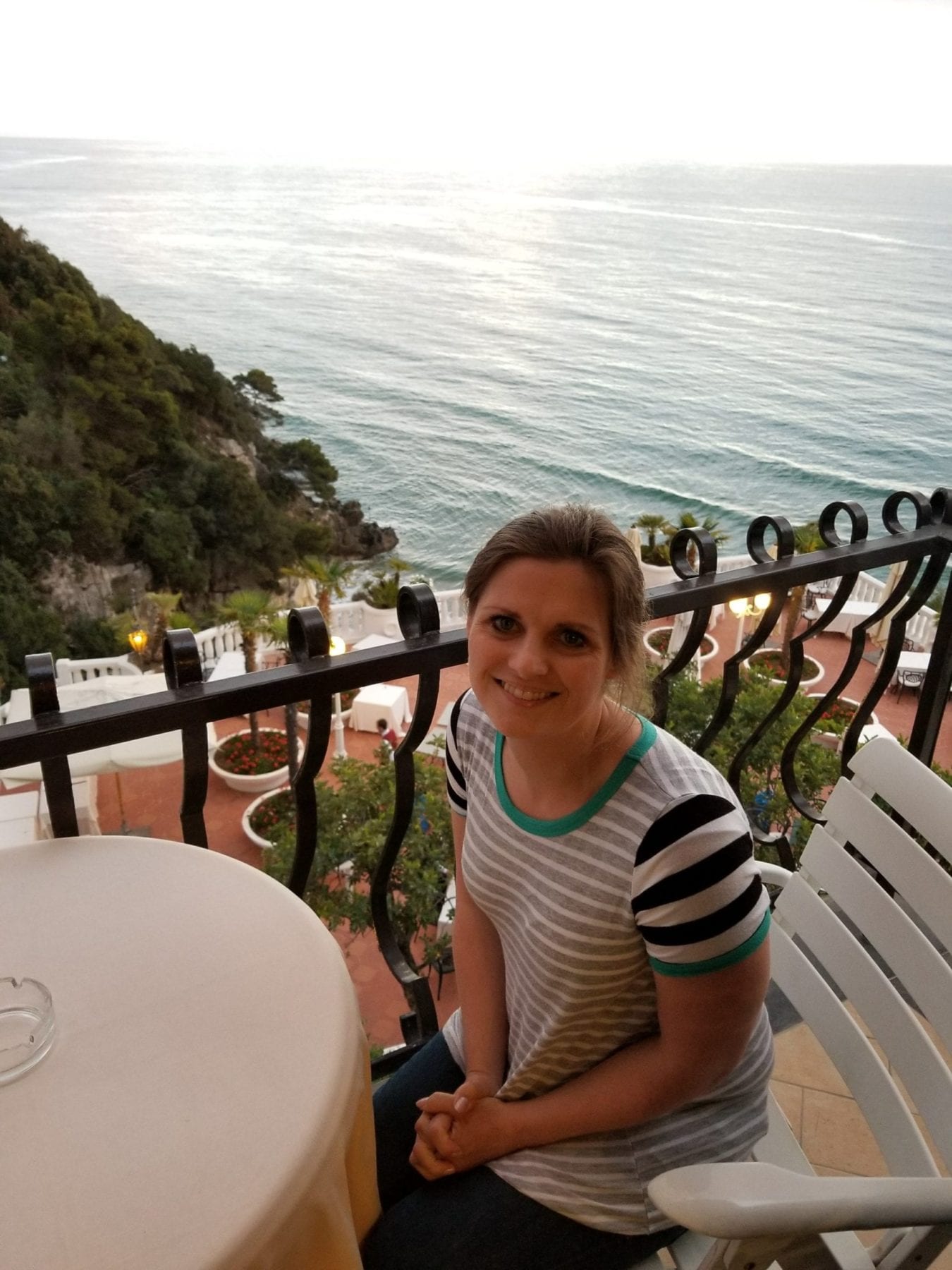 How Much Time Should I Spend In Gaeta?
You will want to stay in one of the amazing resorts in this area.  So I say minimum of 2 days.
What Are the Best Hotels In Gaeta? 
There are lots of resorts located in this area.  Once again we booked on Reservations.com and really lucked out! We stayed at the Grand Hotel Le Rocce.  I was a little scared being so deep in Italy and not being able to speak the language but the hotel had staff who spoke English!
We also learned there were many resorts in the area but only a select view will show up in US hotel search engines.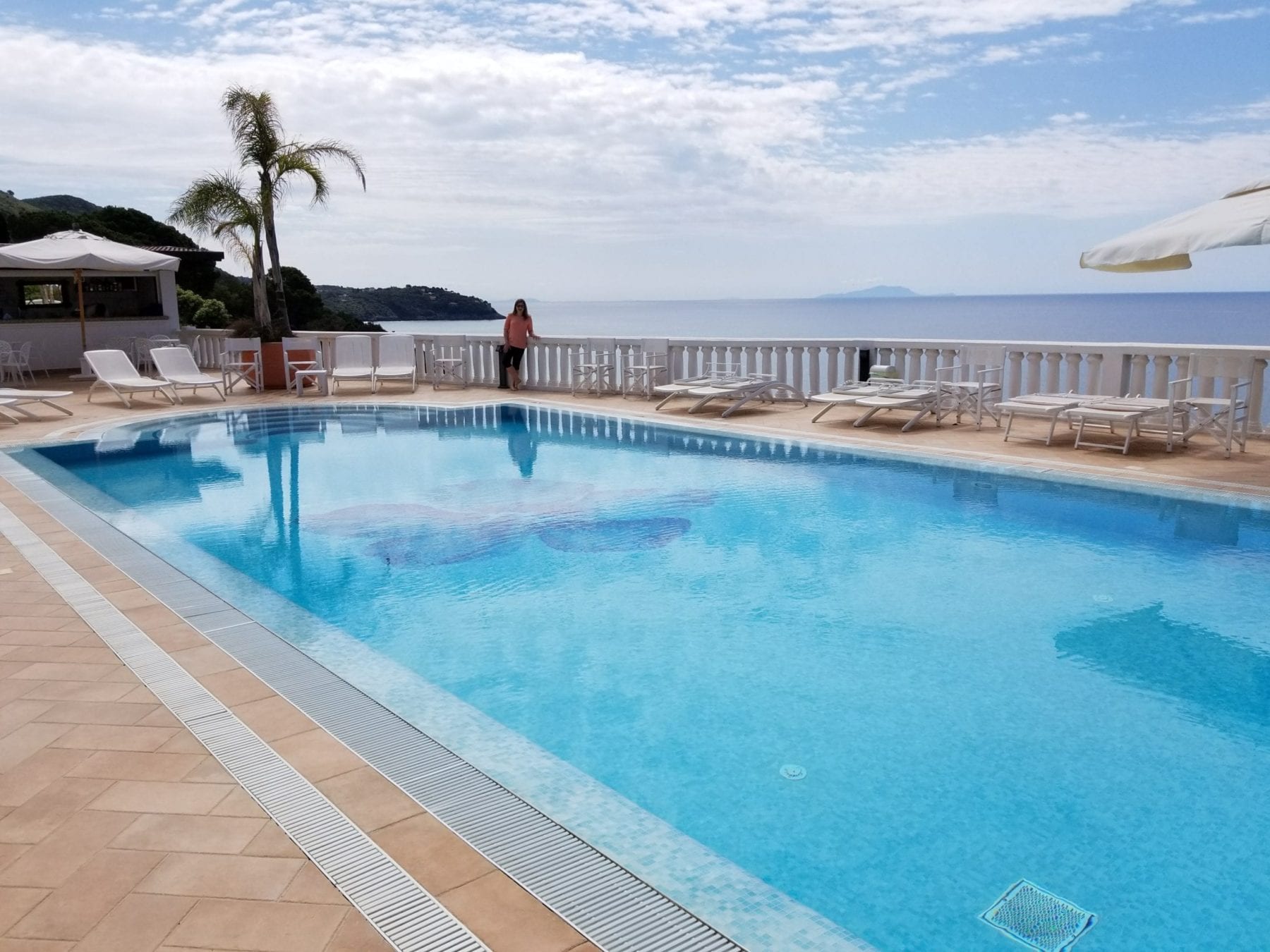 This hotel was absolutely amazing.  There is a private beach that only hotel guest have access too.  We went in May and had the entire beach to ourselves.  It is small but it was perfect for us.
The pool was fabulous as well. The view from the pool over looked the ocean. It was magical!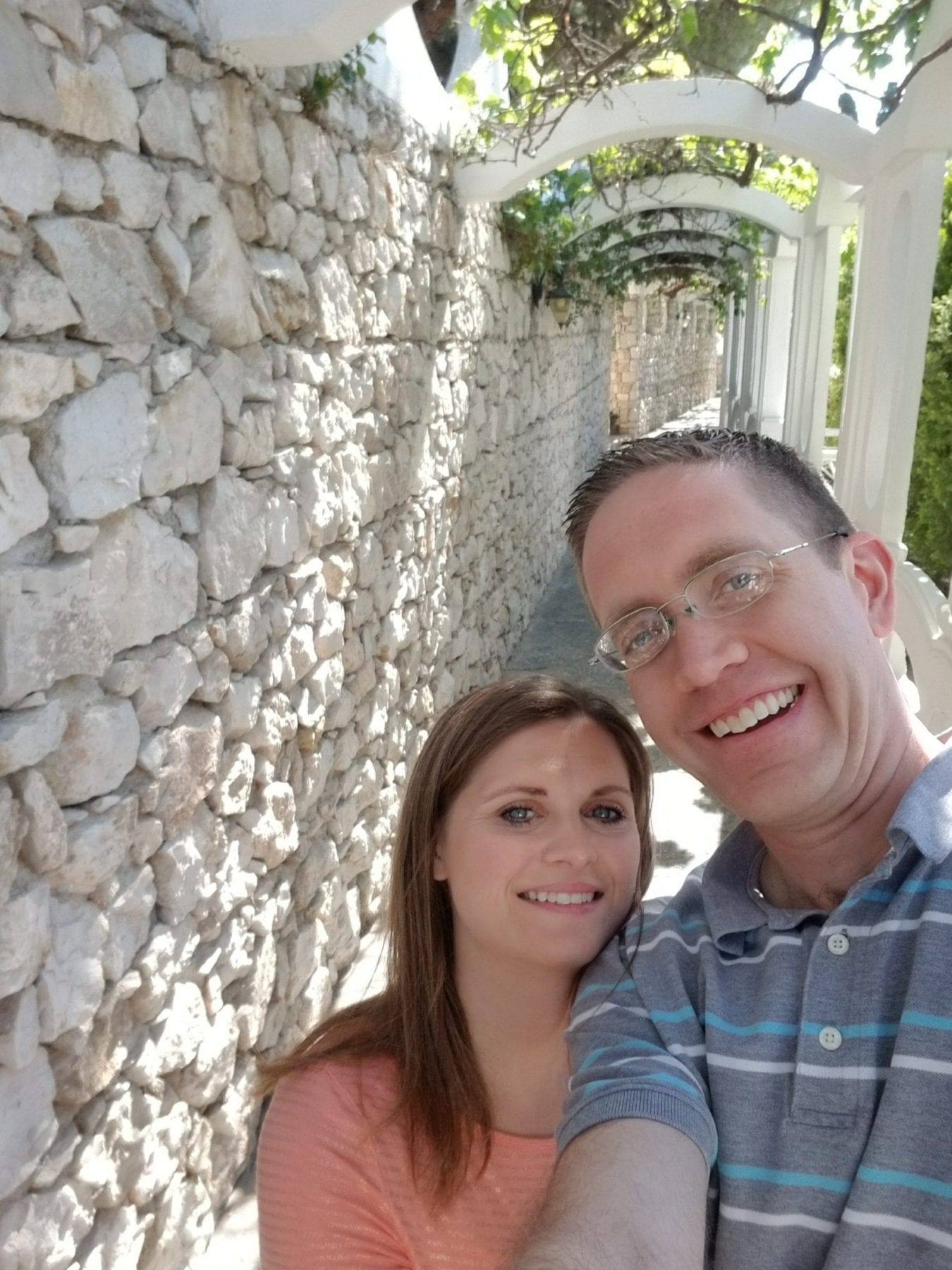 Our Experience at Le Rocce
To say this place was dreamy would be an understatement!  I really do not know why my husband's family left the area!
The grounds were fabulous.  Everything was clean and well taken care of.  The atmosphere was beyond anything we expected, this place screams romance.  Pool and beach areas were incredible.  The rooms were nice and the breakfast was fantastic.  I would recommend staying here if you are planning a Gaeta beach vacation.
What If I Do Not Stay In A Resort But Just Want To Plan A Gaeta Italy Beach Vacation?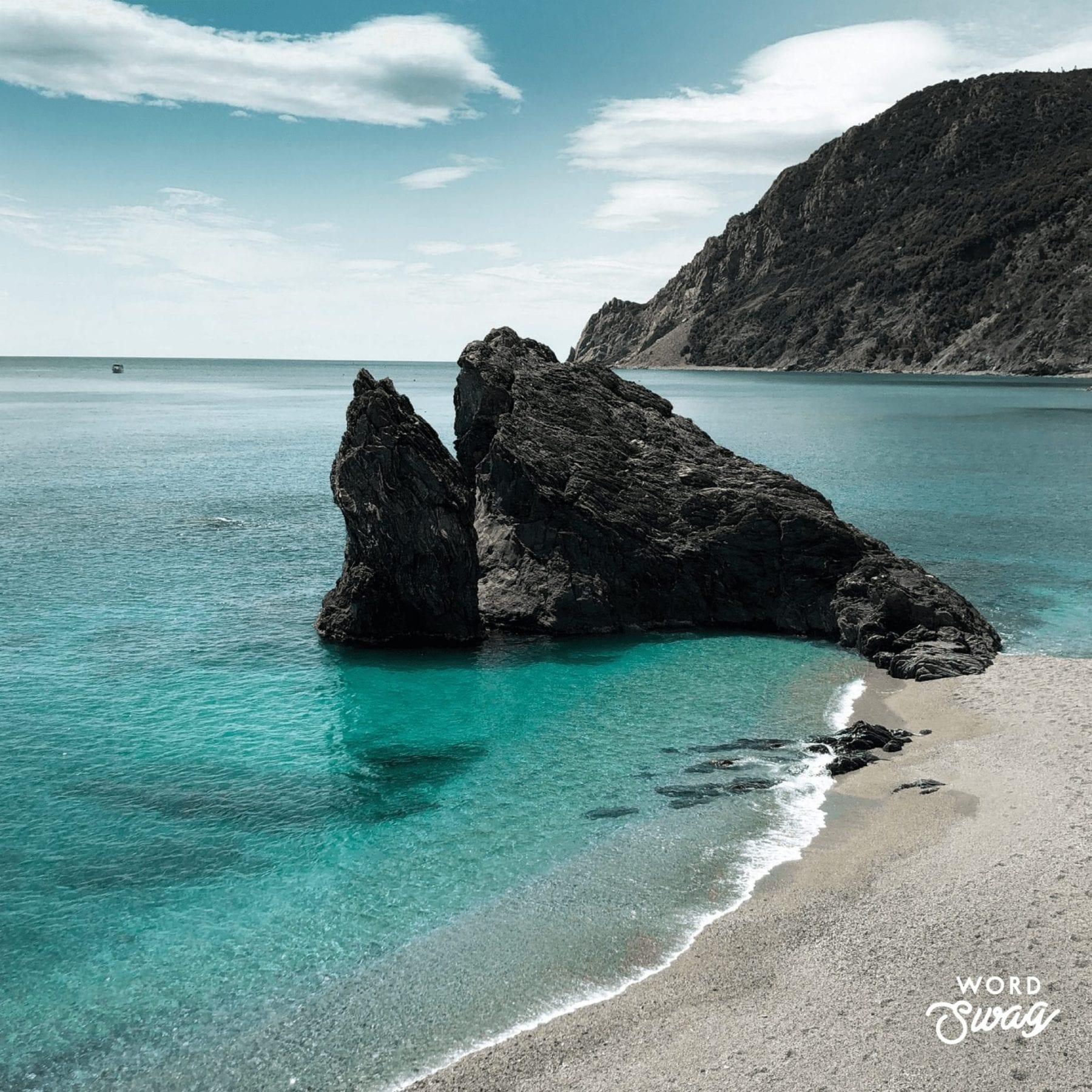 No problem there are seven beaches all around.  Serapo, Fontania, Quaranta Remi, Ariana, Arenauta, San Vito and Sant'Agostino.
Let's explore all of them.  I am sad I do not have images to match up with each beach but I can guarantee you that everything is beyond beautiful in this area!
Gaeta Beach – Serapo
Serapo is the main beach of Gaeta.  This is a family friendly beach. It is known for its golden sand. From the shore you can see the Serapo Ship which is a cliff side that resembles a ship.  So beautiful!
Gaeta Beach – Fontania
This beach is reachable from Serapo Beach by swimming or foot.  What makes this beach unique is that there are two grottoes and one actually has a natural spring. It is called Fontania for this reason.  This is a great area to scuba dive and snorkel.  There are lots of ecosystems and ruins under the water.
Gaeta Beach – Beach of 40 Remi
One of the things that is unique about this beach is it is only accessible by boat or swimming.  It's name indicates how many row boat strokes it takes to get to the beach.  In this area there are more grottoes and beautiful rock formations.
Gaeta Beach – Ariana
The beach is very small and more often than not crowded.  One of the main reasons is it is an award winning beach for the clearest water.  It also has a cliff located nearby that blocks the wind.  It is an ideal beach in the area.
Gaeta Beach -Arenauta
Also known as the nude beach so be aware!  It takes 300 steps down a steep stair case to access this beach.
Gaeta Beach -San Vito Beach
This is another family beach located very close to the Grand Hotel le Rocce.
Gaeta Beach – Bay of Sant'Agostino
The most frequented beach in Gaeta.  One reason this area is very popular is that the red cliffs located on the beach are great for rock climbers.
Activities for Your Gaeta Italy Beach Vacation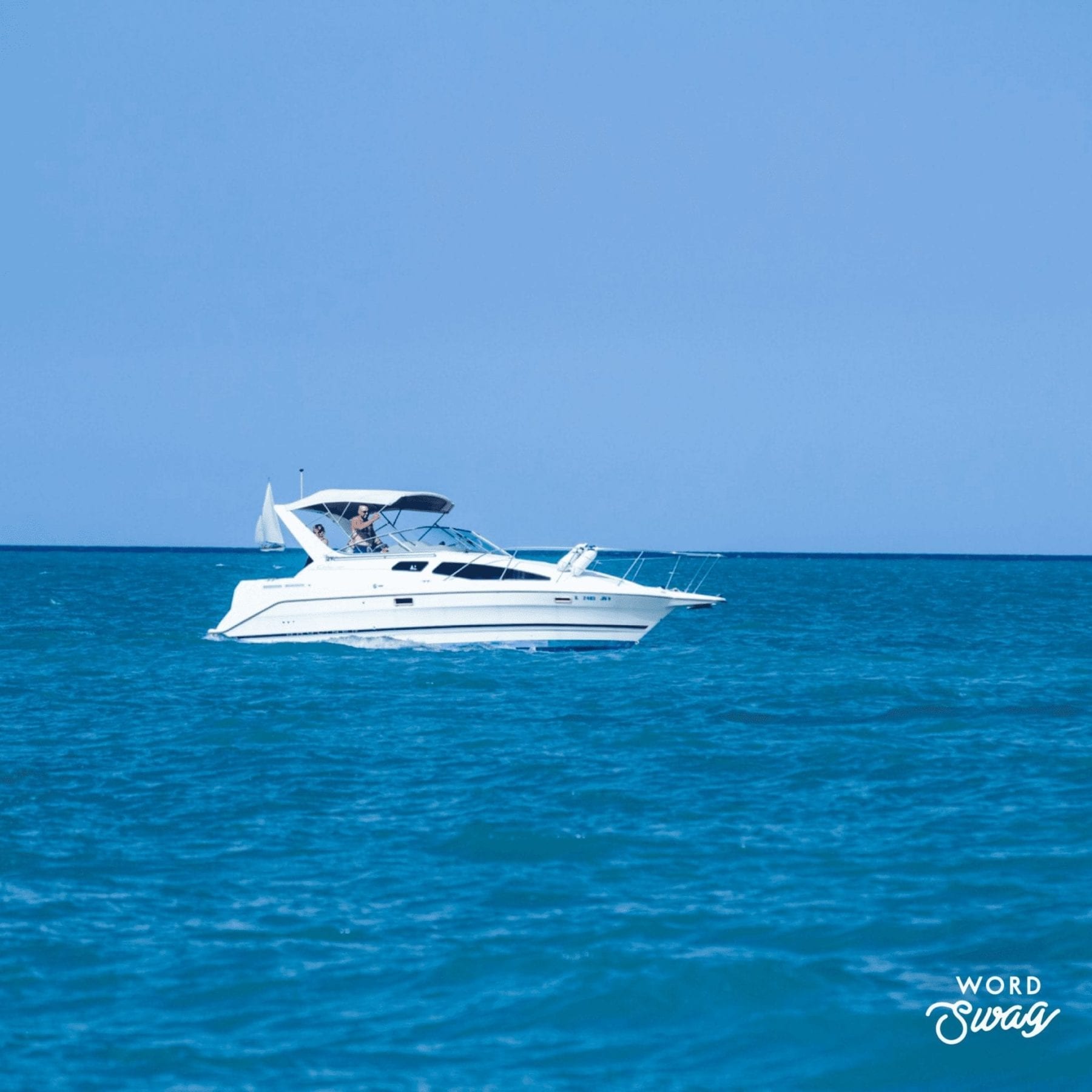 Boat Rentals Available
Ocean Sport Equipment Rentals Available
Scuba Diving Tours
Bike Tours
Hiking around the Beach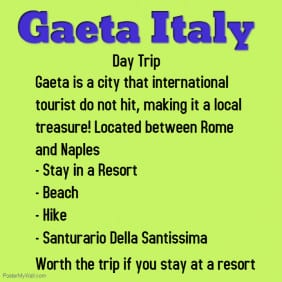 If you are traveling to Italy and want to explore more cities, check out these posts by clicking on the link below.
Planning your one week in Italy  and including many cities is possible..  We started in Venice with a Romantic Venice getaway. Then headed to Florence, Pisa and Lucca, and Siena.  After visiting Tuscany we headed to Gaeta, Naples, Capri , the Amalfi Coast, and Pompeii.
In addition, if you are looking for another reason to visit Italy or some great Safety Travel Tip's for Italy before you travel be sure to check out my other post.
Facebook Community
If you need advice about your upcoming trip join our travel community on Facebook. This group is full of amazing people that will answer any questions you might have.  Join us and we can help! Also, I try to post special deals that companies send me.
Free Italy Guide
Also, if you would like a Free Italy Guide with itineraries and restaurant suggestions sign up! I will email them to you.
Check out my video of How Rick Steve Saved My Italy Trip!