Are you planning on doing Venice in a day?
Awesome, you will have a great time and get to see so much!
Venice, Italy is a great city that has a lot to offer.  Let's explore all the options and make an itinerary!
If you want to save this for later be sure to pin this to Pinterest.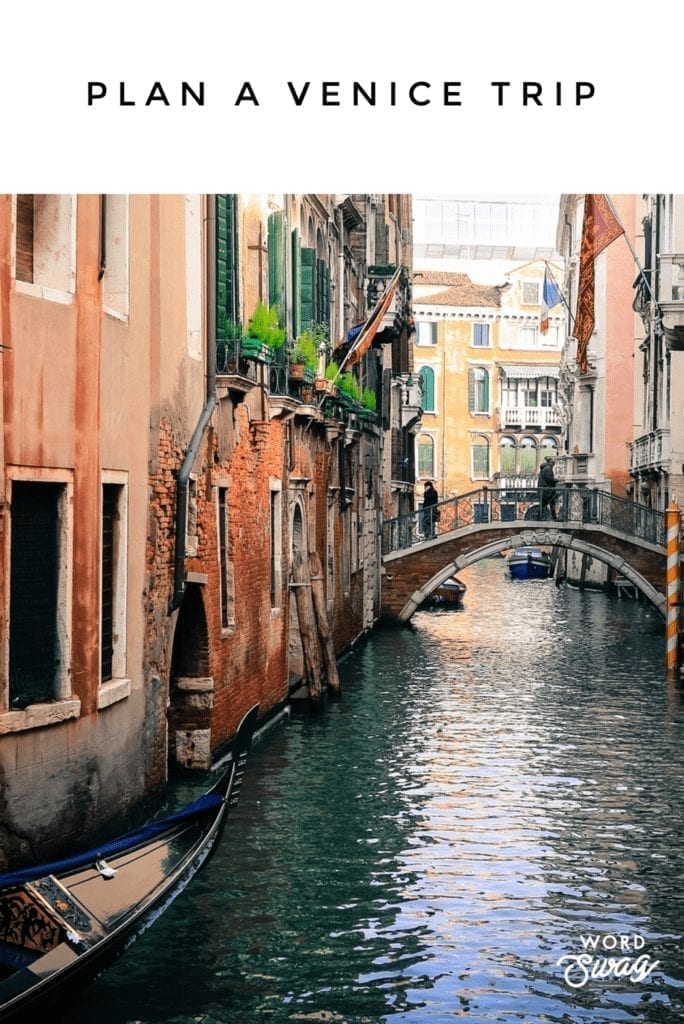 This post may contain affiliate links that give me a commission at no additional charge to you.
Let's Make A Venice Itinerary
Check out this cool slide of what to do and where to eat!
St. Marks Square is a central location where you will find most tourist! There are many things to see in this location. St. Marks Square should be on everyone's Venice Itinerary.
St. Marks Basilica
The church is absolutely gorgeous! One of the main reasons to stop by this beautiful church is that not only was in built around 829 and rebuilt 1071 AD it has enough mosaics to fill an american football field.
There are five domes and the floor is marble and glass inlaids. Expect a line but if you read Rick Steve's  Italy Book 2020 there is helpful hints to avoid the line.
This book is so helpful and I highly recommend getting it if you are headed to Italy!  Venice in a day is very doable with the help of the Rick Steve's Book!
The Doge Palace museum is located near St. Marks square.  There is so much history in Venice and this is 1 of 11 museums owned by the same group. What makes it special is it is so conveniently located to other sites you would want to see if you only had one day in Venice.
The Clock Tower
Also located in St. Marks Square is a the beautiful clock tower, however you must book ahead of time to see it.  Children under 6 are not permitted. Make sure you take note of that as you are making your Venice itinerary.
Vaporetto's are so much fun! Relax and enjoy your ride!  Rick Steve's has an amazing audio tour that you can download to your phone.  It gives all sorts of history and facts as you ride down the canal.
Certain times of the day are better to ride on the Vaporetto's such as early morning before cruise ships dock.  The water is so beautiful making it pretty magical.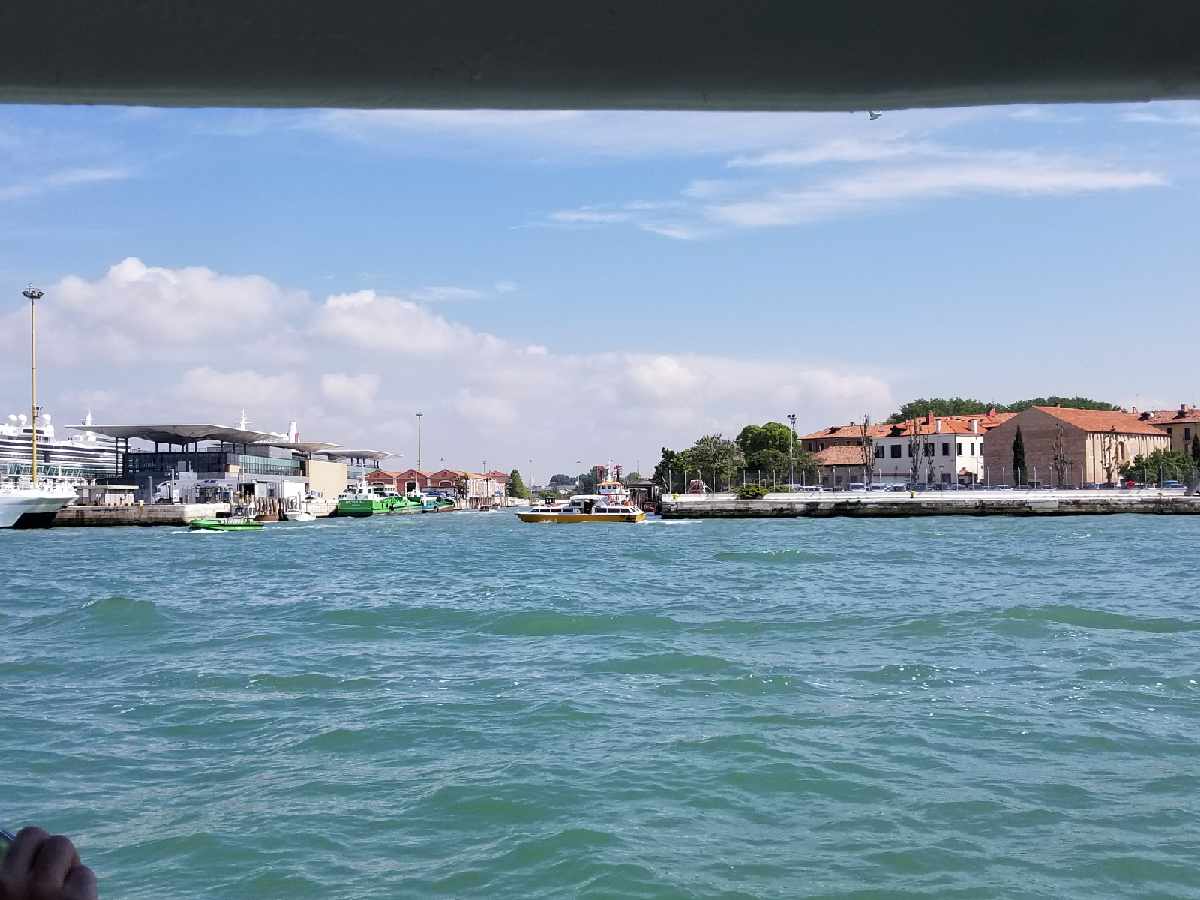 The Rialto Bridge is an iconic landmark.  It connects Sestieri San Marco to San Polo.  There are some of the most breath taking views from this bridge as well as great places to walk around and "get lost in Venice." A trip to Venice would not be complete until stopping at this location.
Also, there are so many interesting shops such as fun candy shops.  We saw candy that was made to look like tools, pasta, and other objects.  It really is a fun little area. This area will make your day in Venice perfect.
High End Shopping
There is also very high end shopping in this area.  Italy is known for fashion.  Milan being the center but Venice has everything you would want.  If you like designer fashion this is where you might want to spend a few hours!
This is a beautiful Roman Catholic Church.  You do not necessarily have to go inside to appreciate the beauty.  It is located on the Grand Canal, making exceptional views of Venice obtainable.
You can get here by Vaporetto or crossing a bridge.  Taking the bridge is a little bit of a walk but there are always things to explore along the way.  There is a cost if you want to enter the church as a tourist.
Venice Tours
Venice Food Walking Tour
Enjoy a 2.5 hour Venice Food Walking Tour with a local foodie.  The tour begins at 10:15 am.  This is a great way to try all the cuisine in the area!
Venice Food Tour
The best things in Venice often revolve around Food. This Taste of Venice Tour is perfect for those wanting to try all that Venice has to offer.
Gondola and Serenade Ride
I actually highly recommend buying this Gondola and Serenade Tour ahead of time because the starting price was $80 per person and even more for a serenade in person.  Plus, you won't have to deal with bargaining and agreeing upon a price. (I hate that)
There is also a Gondola and Glassblowing Tour, and  Gondola Ride for Two. 
Venice in a Day Tour

If you only have one day in Venice this is a perfect tour.  Venice in a Day Tour will show you all the highlights without the hassle of lines.  This also includes a gondola ride.
Venice Grand Canal Tour
I mentioned above that Rick Steve's has a great audio tour but if you want a Guided Tour of the Grand Canal this is a great option.
Venice In A Day Tour From Milan
If you do not want to rent a car but still would like to see Venice in one day consider a Guided Tour from Milan!
Check out my video of How Rick Steve's Saved My Italy Trip!