One Day In Florence – The Perfect 1 Day Florence Itinerary
If I only had one day in Florence I would make the most of it and see as much as possible! 
Most people will tell you that you need to spend a minimum of 3 days in Florence but don't despair if you only have one day in Florence.  You will still be able to see quite a bit!
Jet lag will be your friend on this 1 day in Florence itinerary!
Waking up early is not a problem when your body already wants to.  So take advantage of that feeling to wake up and start your day early!
You may be surprised at how wonderful Florence is when there are no crowds!
My husband and I did a morning run all the way to Piazza Michelangelo from our hotel and explored the most touristy sites along the way. (This is the main reason I am in workout clothes in all my pictures.)
Let's decide what should be on your "Florence one day itinerary"!
If you want to use this as a reference for later be sure to Pin this to Pinterest!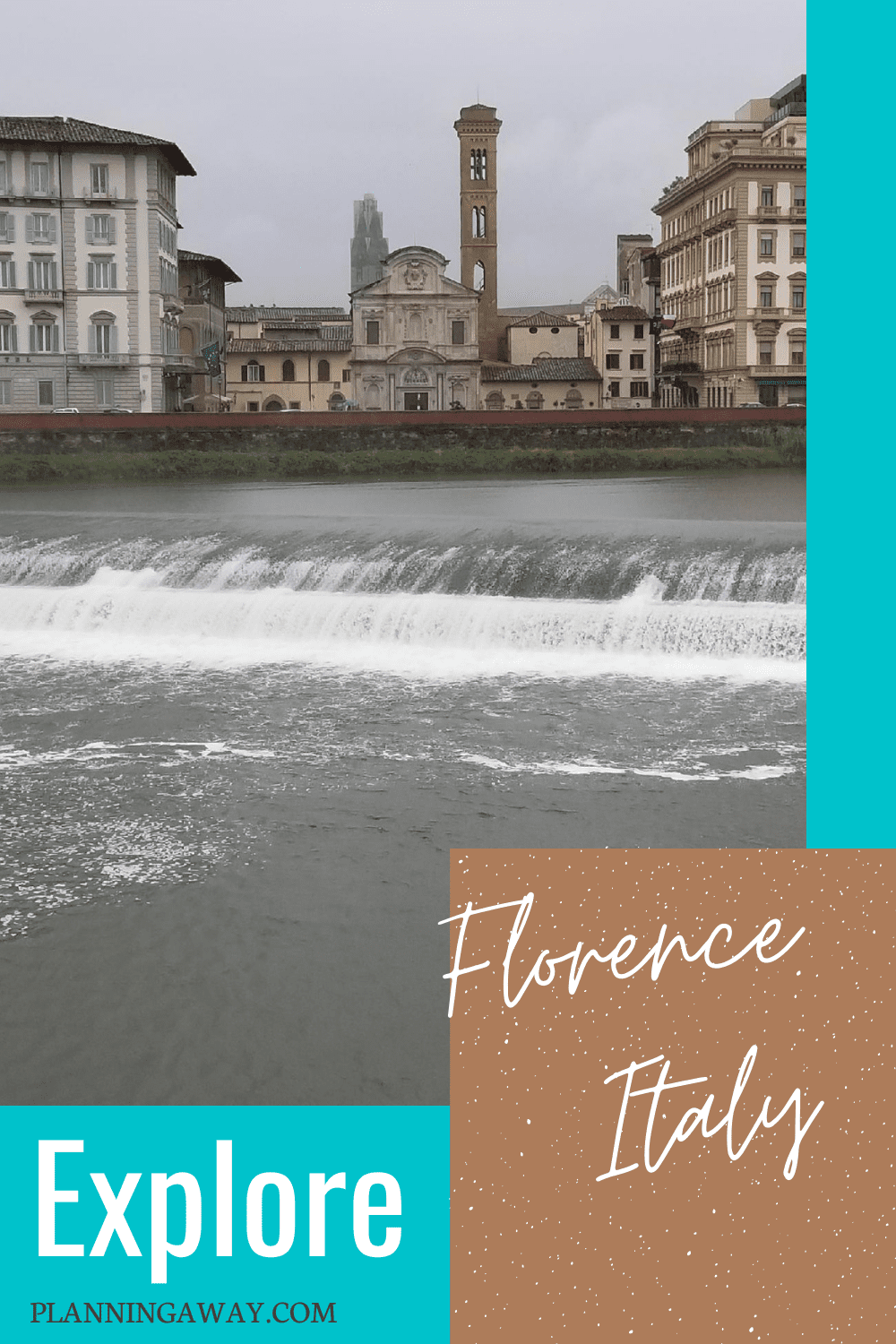 This post may contain affiliate links that will give me a commission at no additional charge to you.
1. Piazza del Duomo
Florence Itinerary – First Stop –  Cathedral Santa Maria del Fiore
The first stop on your one-day in Florence itinerary is the Cathedral Santa Maria del Fiore. 
The Cathedral Santa Maria del Fiore is known for its cupola. Take time to stop and admire its beautiful mosaic floor and amazing frescoes.
Entrance
Surprisingly, it does not cost anything to enter and observe the church.  Unfortunately, you do need to purchase the "Grande Museo del Duomo" pass to view all the monuments.
The monuments included in the pass are the cathedral, dome, baptistery, bell tower, and crypt.
Audio Guide
This is a church and reverence is expected, although the administration is working to allow more people into the church at one time.  In an effort to accommodate more people but still have a quiet respect for the church's wishes, an audio guide is required for groups of four people.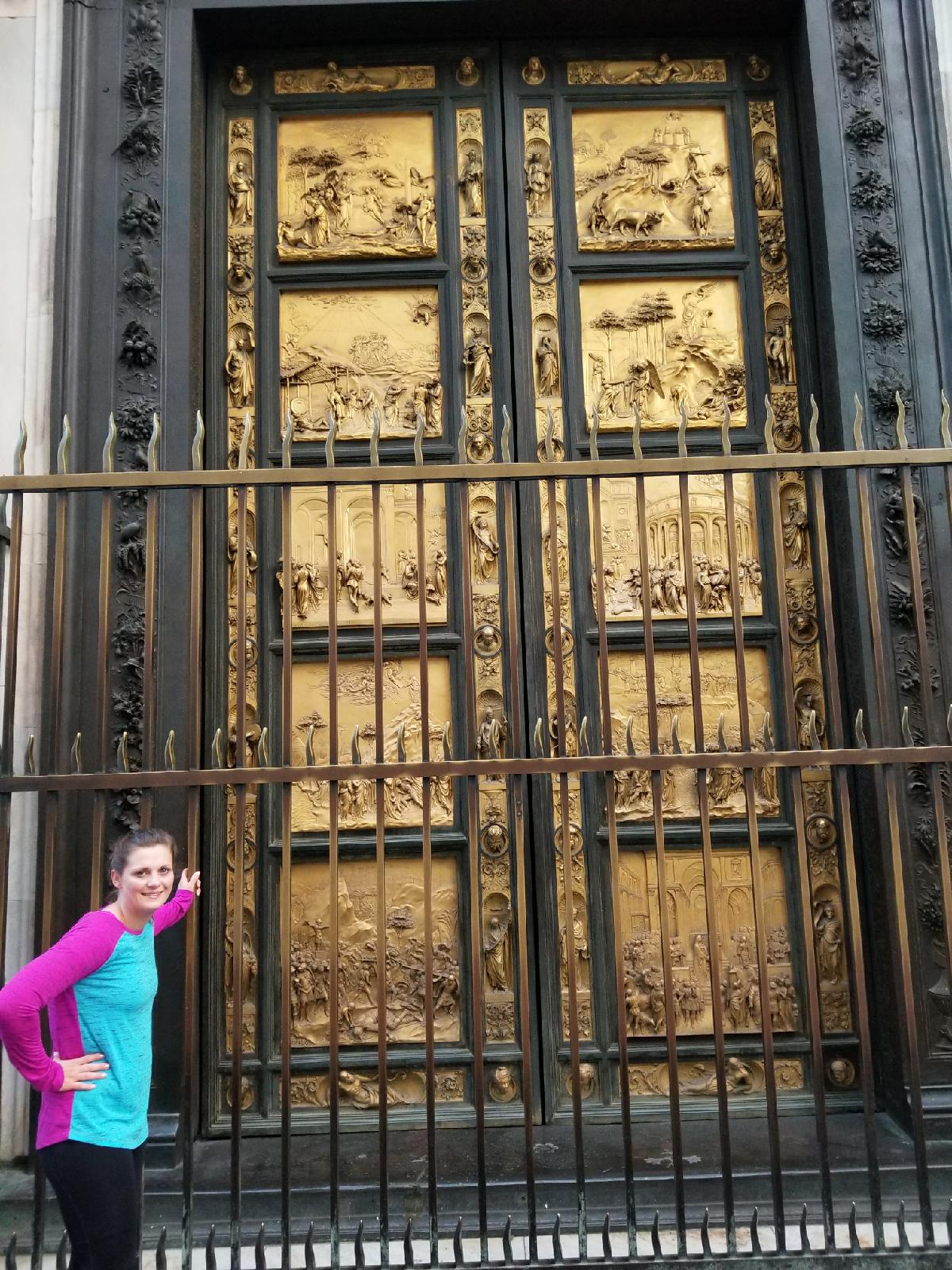 The Baptistery
The baptistery is the oldest religious monument in Florence.  Making this an important stop for your one day in Florence.
The baptistery has an impressive bronze door known as the gates of paradise.  It is so beautiful and intricate.  The doors depict the scenes from St. John's life.  We loved admiring such a beautiful work of art.
There is also Giotto's very tall bell tower.  You can climb up to the top for an incredible view.  You must book this ahead of time and select a time to climb.  This is definitely worth a stop.
2. Uffizi Gallery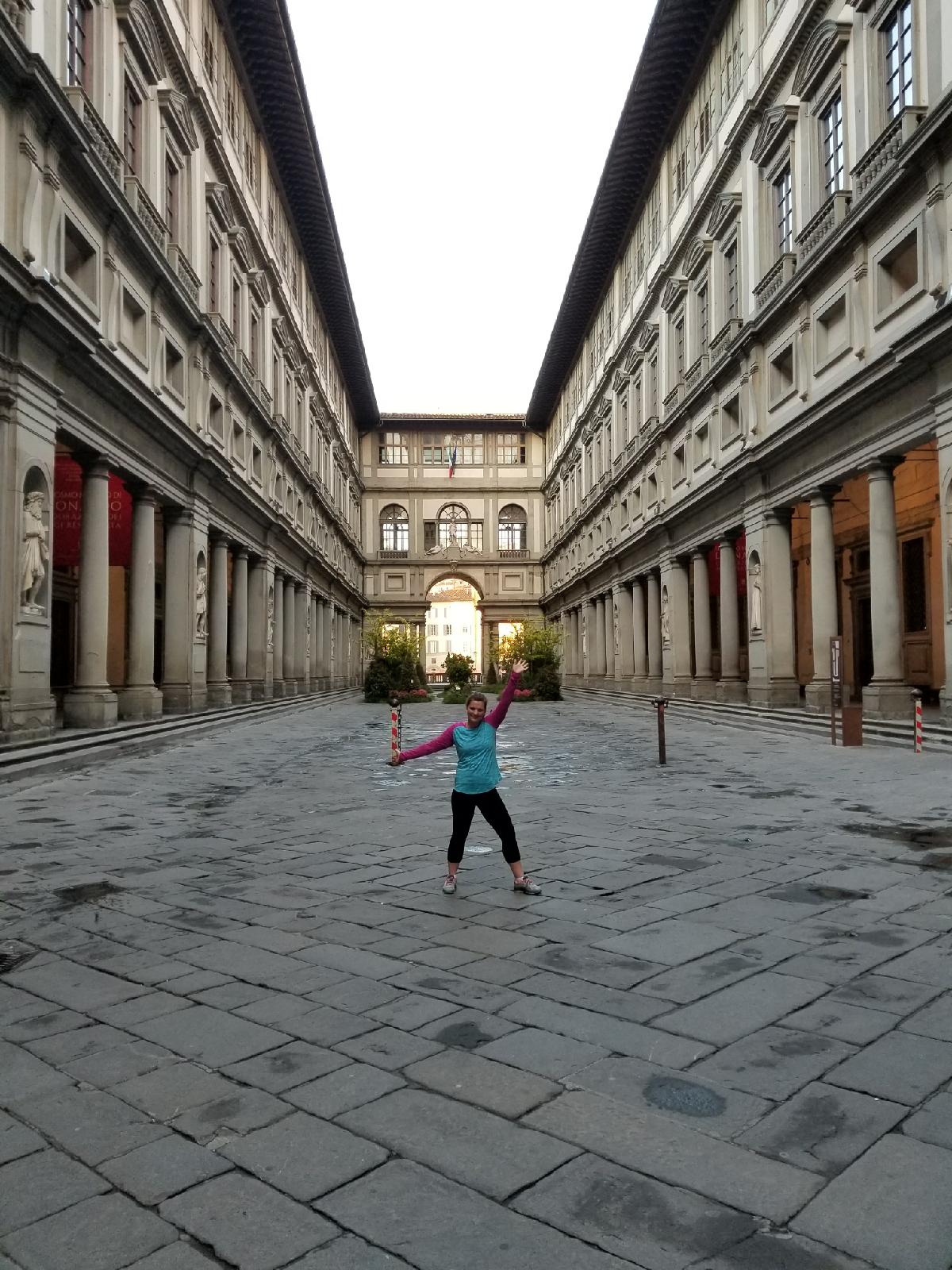 Florence Itinerary – Next Stop – Uffizi Gallery 
The next stop on your 1 day in Florence itinerary is the Uffizi Gallery 
This is Italy's top museum!  It holds the greatest collection of renaissance art in the world and is sure to be the highlight of your one-day Florence trip.  Works by Botticelli, Michelangelo, Leonardo da Vinci, and Raphael are located here.
Planning Ahead
The museum is open Tuesday – Sunday from 8:15 pm – 6:50 pm
Plan to spend at least 2 hours here.  I recommend using Rick Steve's Free Audio Tour.  You could purchase a tour which would probably be a great experience as well.
Admission
Admission is about 12 euros.
Tickets can be purchased online or at the door.  There will be a line if you purchase tickets the day of.
Pro-Tip
The best time to visit is right when it opens or after 4 pm when all the large tour groups have left.
3. Ponte Vecchio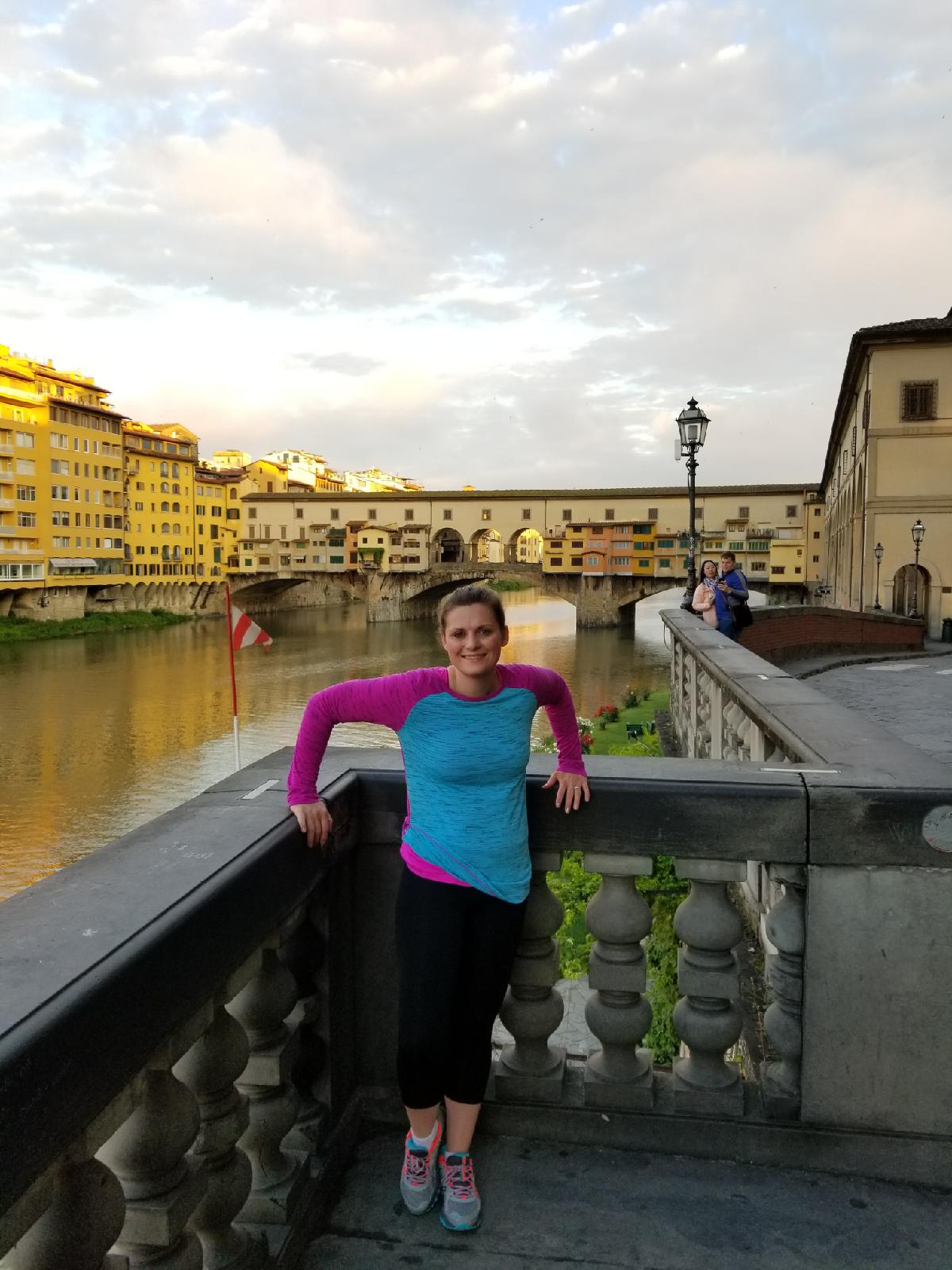 Florence Itinerary – Next Stop – Ponte Vecchio
The next stop for your day in Florence is Ponte Vecchio.
Famous Bridge
This famous bridge is a special landmark in Florence.  It is known as a romantic spot in Florence.  Personally, I did not get that vibe.
I thought it was extremely expensive shopping. Not to mention, gelato costs 3 times as much as other places in the city!
Ponte Vecchio is Italian for the old bridge.  The bridge crosses the Arno river at the spot where the Romans originally built it.  It was the only bridge in Florence to cross the Arno until 1218.
The Arno river is very impressive and admiring this bridge from a distance is just as satisfying as walking through it (in my opinion).
4. Pitti Palace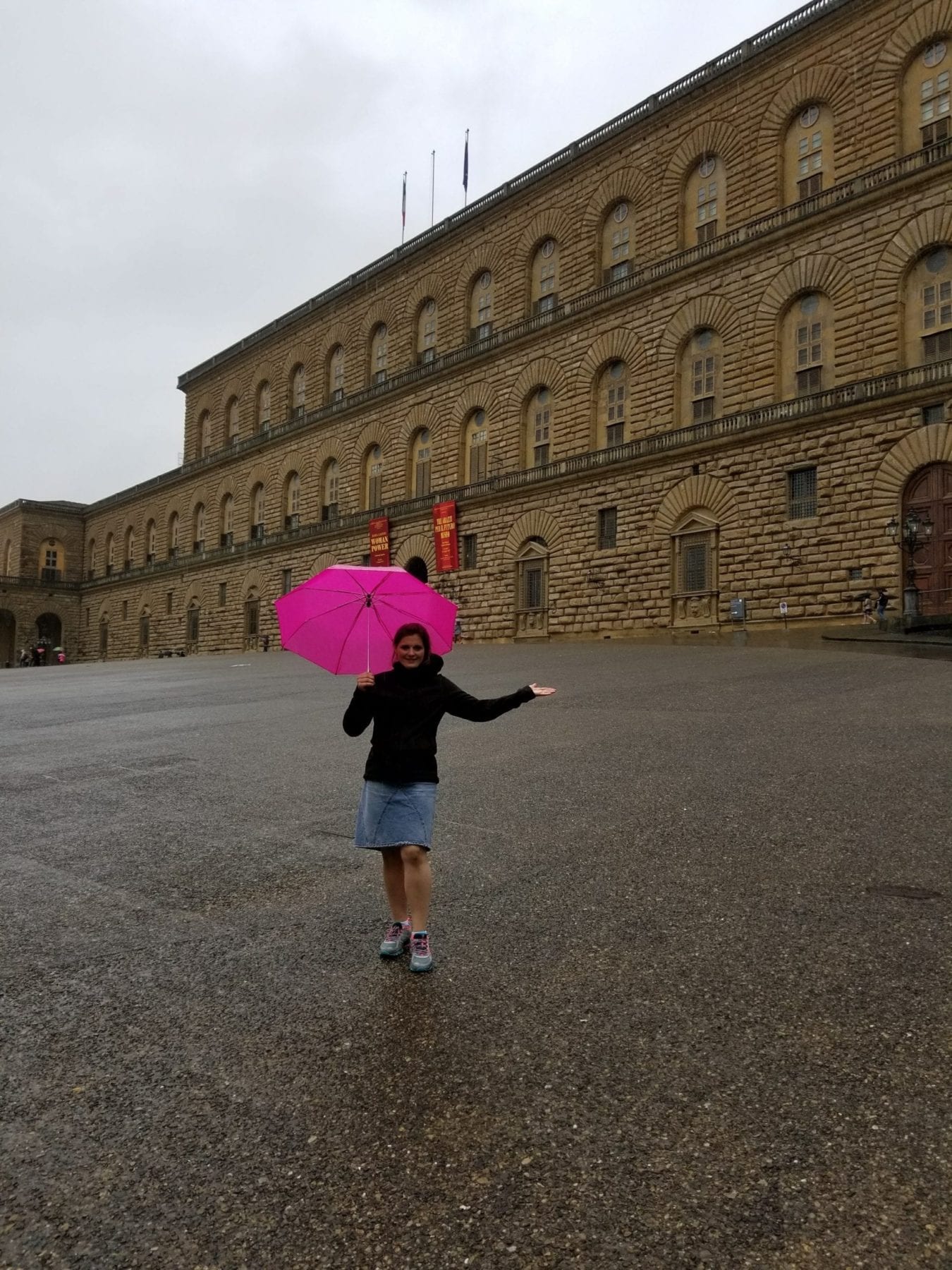 Florence Itinerary – Next Stop -Pitti Palace
The next stop on your Florence one-day trip is the Pitti Palace. 
I really liked this museum!  More than what was displayed the building itself was so beautiful!  I loved looking at the home itself.
Surprisingly, I think I liked this one more than the Ufizzi (shock). It is totally worth a visit!
Planning Ahead
The museum is open Tuesday – Sunday from 8:15 am – 6:50 pm  Plan to spend about 2 hours here.
Admission
Tickets are about 10 euros and can be purchased online or at the museum.  When we went there was not a line to purchase tickets. You can purchase tickets online as well.
5. Piazza Michelangelo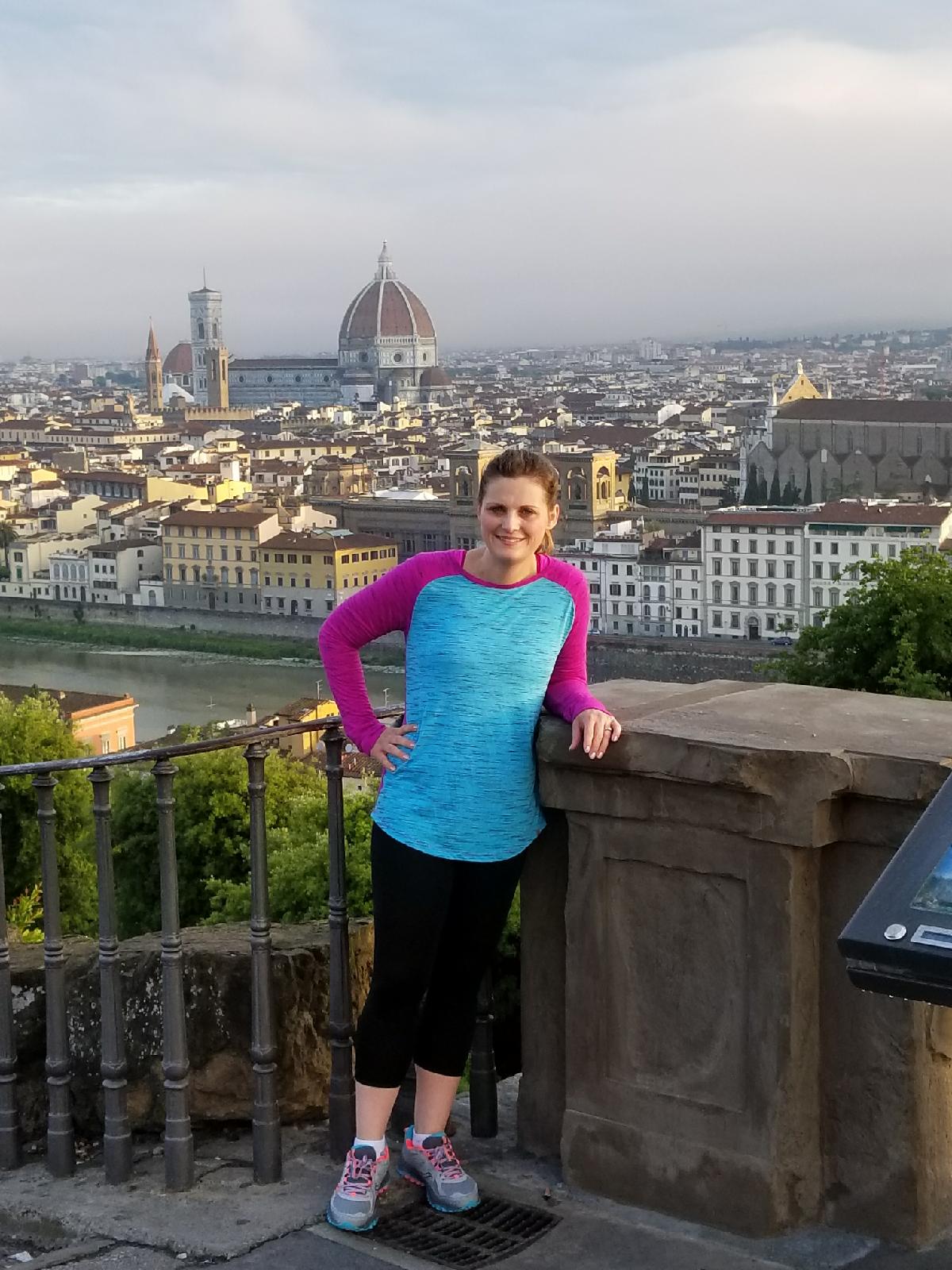 Florence Itinerary – Next Stop – Piazza Michelangelo
The next stop on this amazing one-day Florence itinerary is Piazza Michelangelo. 
Check out the View
Piazza Michelangelo is on the south bank of the Arno River.  It provides a panoramic view of the city.  There are some sculptures in the square. Above all, most people come here for the spectacular view of the city.
We did a morning run from our hotel to the top.  It was so awesome! The views are incredible. The sunset is supposed to be incredible but we opted for the sunrise!
6. One Day in Florence Activity List
There are so many fun things to do in Florence but you might not have enough time with just one day in Florence.  Everything in this Florence itinerary is a suggestion so that you can decide what sounds the best and add it to your Florence trip. 
Things to Do in Florence
Let's check out all the fun activities in Florence you can choose from. 
Pizza Making Class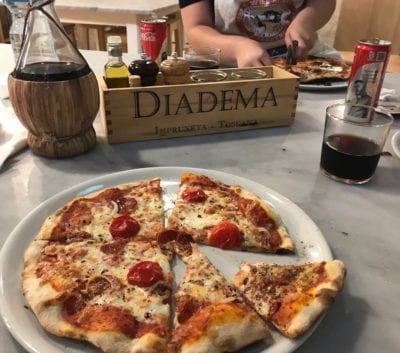 Florence has so much to offer.  My friend Tanya was able to do a Pizza and Gelato Making Class in Florence. Check out her experience to give you one more reason to go to Florence.
Art Lessons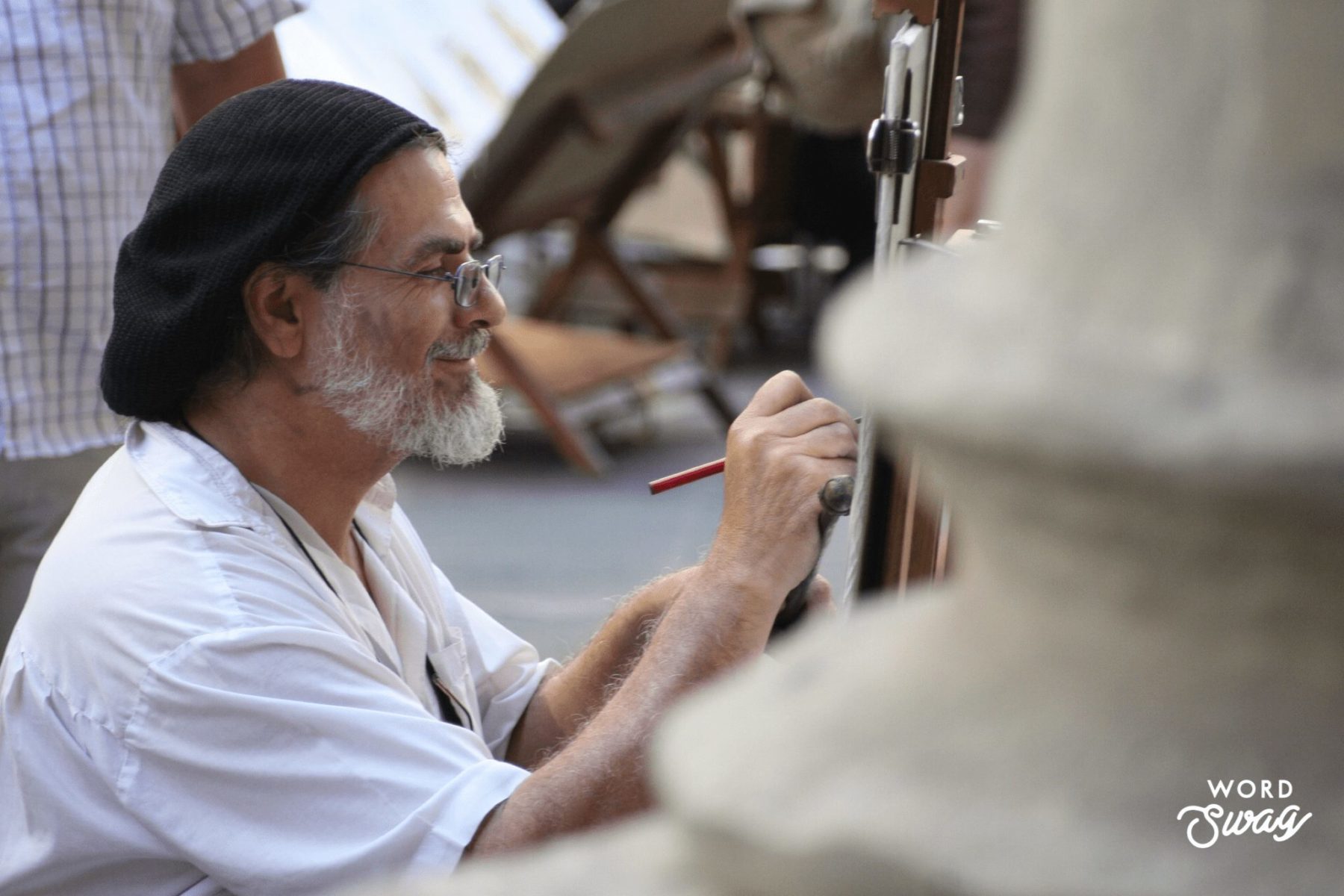 Florence is the city of art. You can take art lesson's inside the Uffizi starting at 58 dollars per person.  This might be a worthwhile experience if you enjoy expressing yourself through art.
Florence Food Tour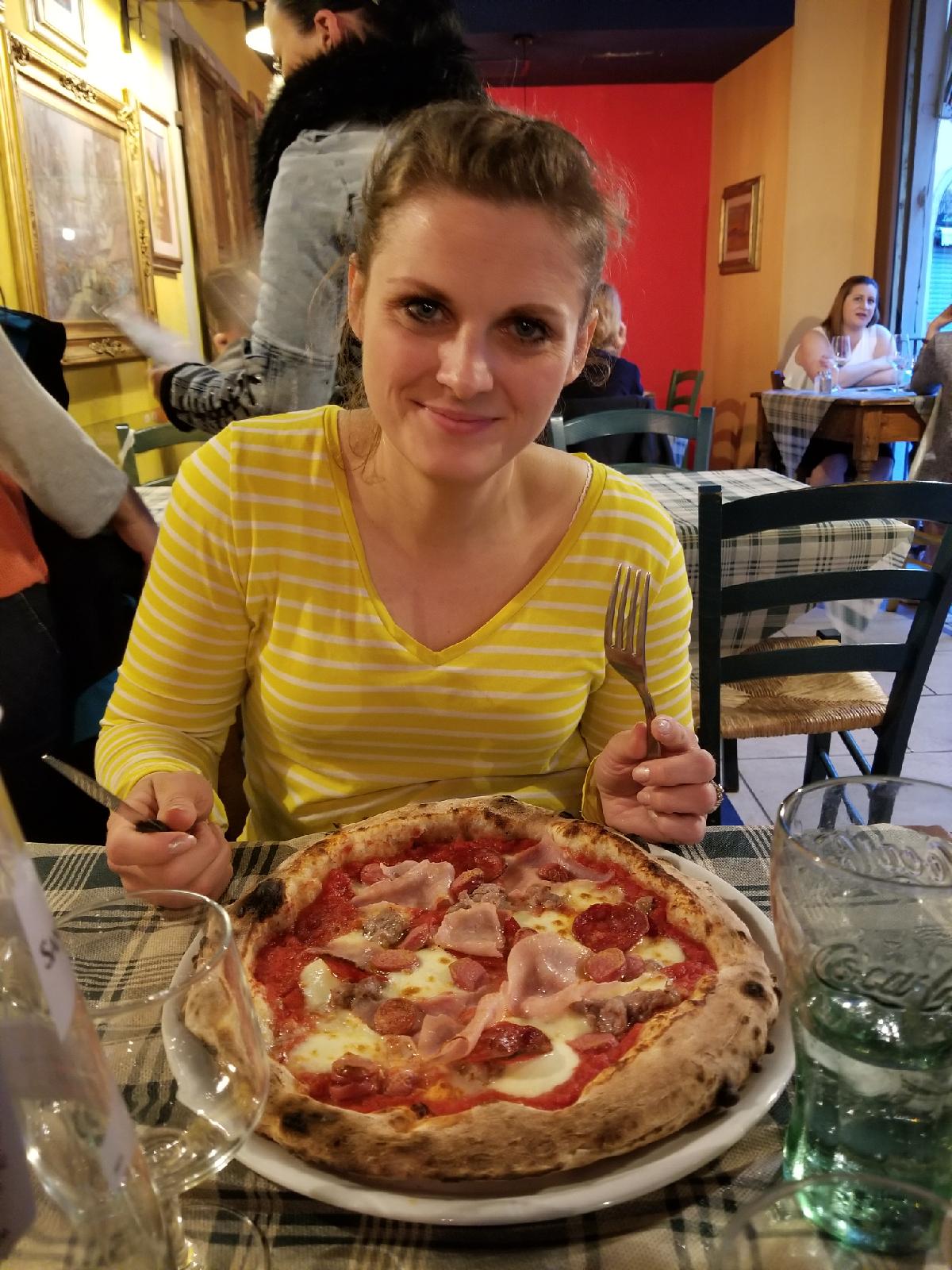 This is my kind of tour.  I would love to spend 3.5 hours, with 5 stops, exploring the best food in Florence. The cost is about $87 per person.
A less expensive option can be purchased online at Viator. 
Photography Tours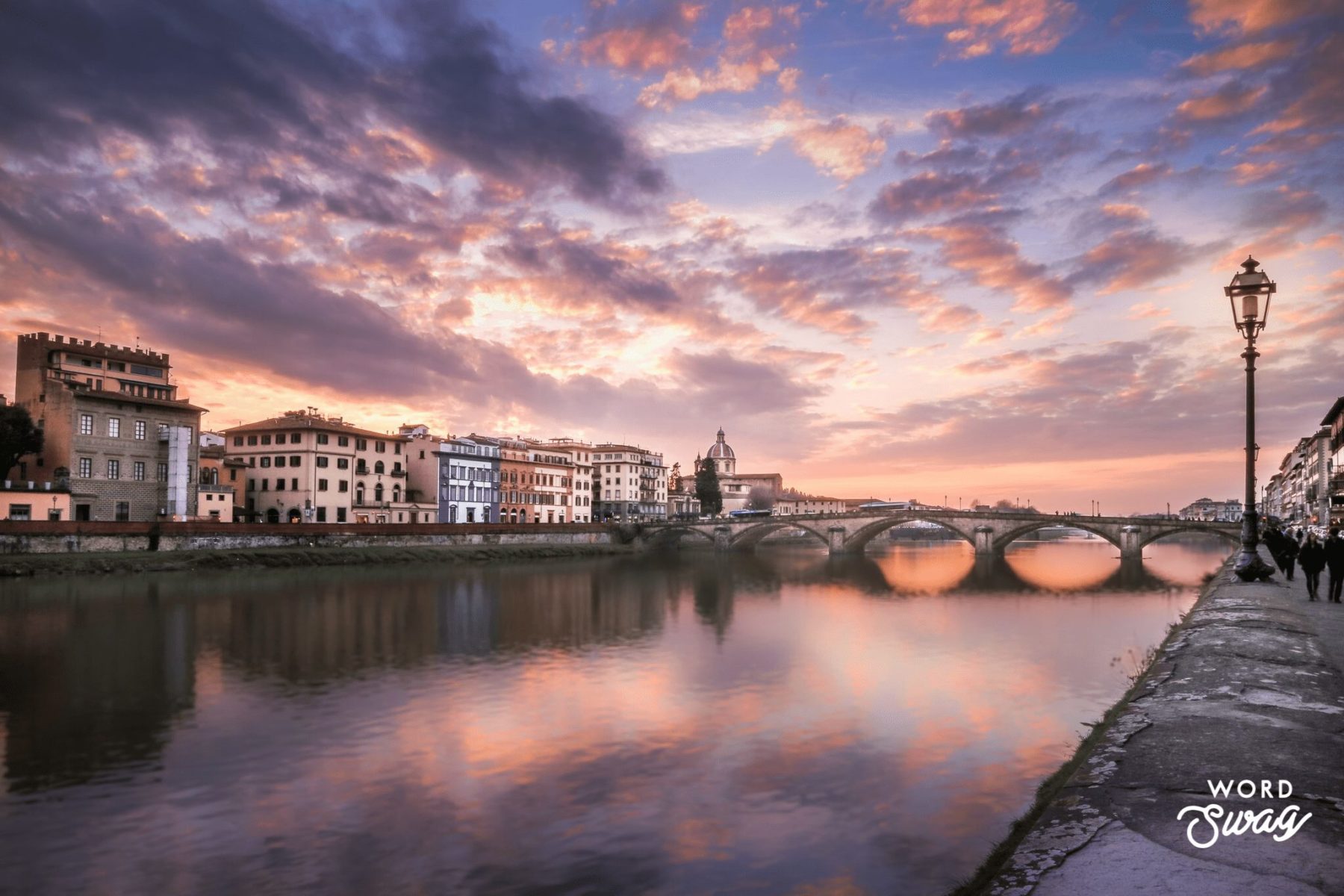 Have a local take you around to the best photography spots in town! This is perfect for romantic sunsets or beautiful sunrises. Not to mention all the amazing artwork all around.    You can purchase tickets online before you get to Florence. 

We love to hop-on hop-off bus tours in every city.  It is a great way to see the most popular sites.  Especially, if walking is an issue and you want to take a break! (You really walk everywhere in Europe.) 
I love that this Florence hop on hop off bus tour is affordable and gives you a great overview of the city.  Some of the sites available to see are:
Beccaria

Santa Crocei

Teatro Verdi

Villa Cora

Porta Romana – viale Petrarca

Piazza Tasso

Zecca Vecchia

Piazzale delle Cascine

Shelly Cascine

Porta Romana
Let us know in the comments if you have done any of these awesome tours!
Are you Ready for your One Day in Florence?
Hopefully, this guide will help you decide what to do for your day in Florence.  There are so many great things to add to your Florence itinerary.  You will have to decide what you would like to do most.  Good Luck! 
Free Italy Guide
Be sure to check out my Free Italy Guide!  I created 13 Itineraries for awesome Italian cities.  This will help you plan your trip to Italy!
Facebook Travel Community
Also, if you have any questions be sure to join my Facebook Travel Community.  You can ask any question's about your upcoming trips and the amazing community helps you plan your trip.  Plus, I will always answer any questions I can.  I also like to put any deals companies send me in our group
Where to Visit Next In Italy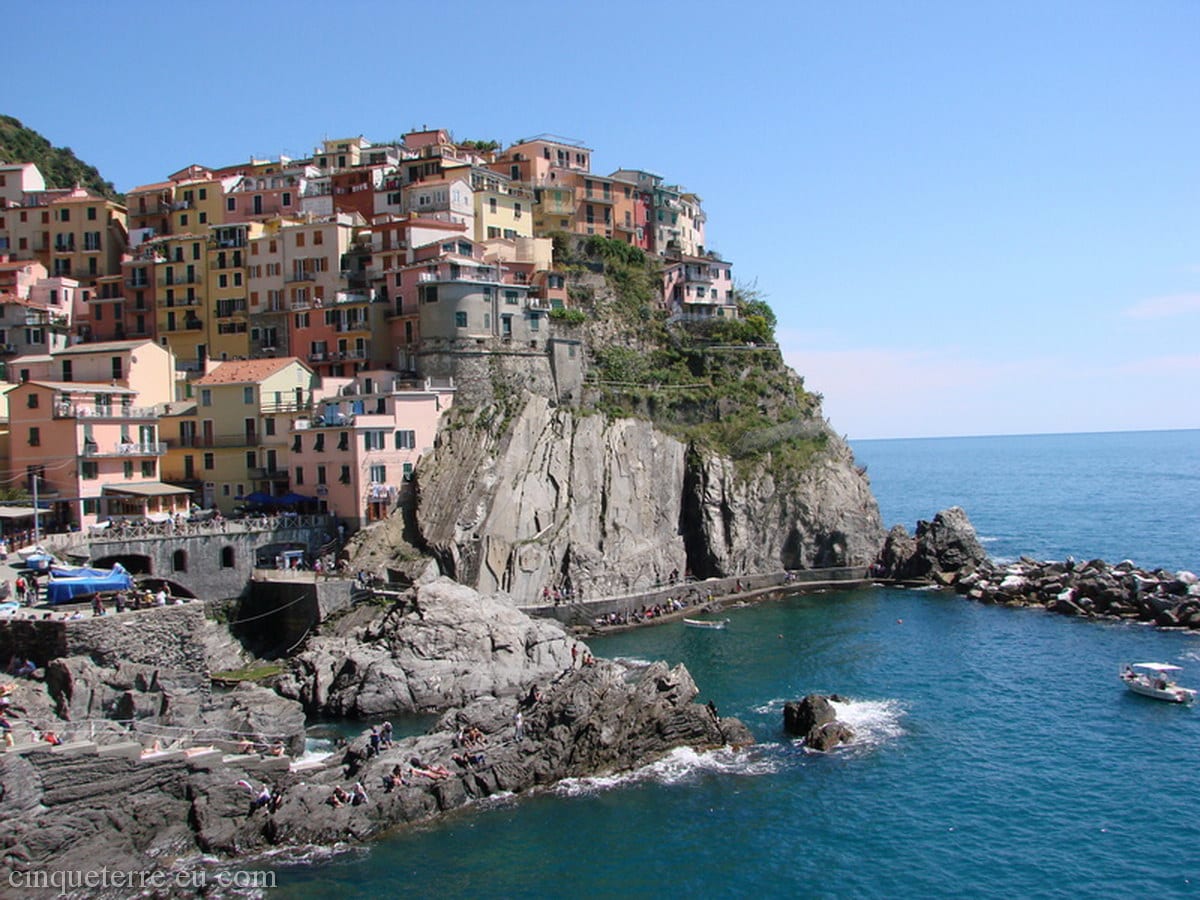 Where will your next stop be? Maybe Florence to Rome or maybe down to the Amalfi Coast?  We loved everywhere we visited in Italy be sure to check out my adventures in Italy!
Also, I highly recommend getting an Italy Travel Guidebook before you start planning your trip! 
If you are planning a northern or central Italy vacation be sure to check out my other posts –Venice, Pisa and Lucca, Romantic Venice, and Siena. 
If you are looking for a southern Italy itinerary be sure to check out Capri, Pompeii, Gaeta, and the Amalfi Coast.
Top Travel Tips for Italy is another great place to look for great Italian advice.
Don't forget your souvenirs and Italian gifts! I