Planning Disneyland Paris – The Best Disneyland Paris Tips For First-Timers
Are you planning Disneyland Paris for your next vacation?  Need some Disneyland Paris tips for first-timers? 
Awesome, you are going to have a blast! Disney in Paris is a dream! This Disneyland Paris guide will answer many of your questions. 
Planning a Disneyland Paris trip was difficult for me the first time.  I wasn't sure if it involved as much planning as Disney World or not as much planning as Disneyland California.  There wasn't very much information online to help me navigate what the best hotels are, the best food, or rides.  As a planner, I felt like the information I wanted was not available.  Now that I have been I hope to give you lots of great information so you can plan a trip to Disneyland Paris.   
In this post, we will talk about the basics for planning a Disneyland Paris trip. From tickets, accommodations, attractions, and helpful Disneyland Paris tips for first-timers! 
Let's start planning Disneyland Paris! 
If you want to save this information for later be sure to pin this to Pinterest. 
This post may contain affiliate links that will give me a commission at no additional charge to you.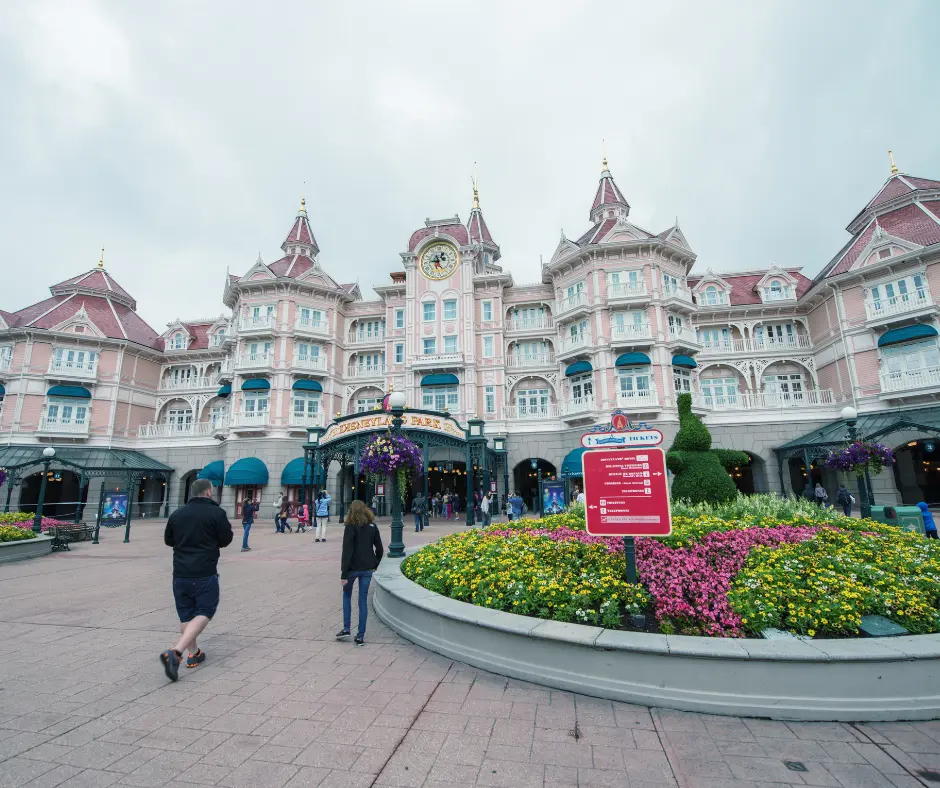 Disneyland Paris is located Marne-la-Valle'e, which is about 45 minutes from the center of Paris.  So keep this in mind when planning Disneyland Paris logistics. 
Disneyland Paris 
Disneyland Paris consists of two parks: Parc Disneyland and Walt Disney Studios Park.  There are on-site Disney hotels, restaurants, and the Disney Village entertainment and shopping district.  
Knowing what to expect will help you plan EuroDisney
Picking A Date for Disneyland Paris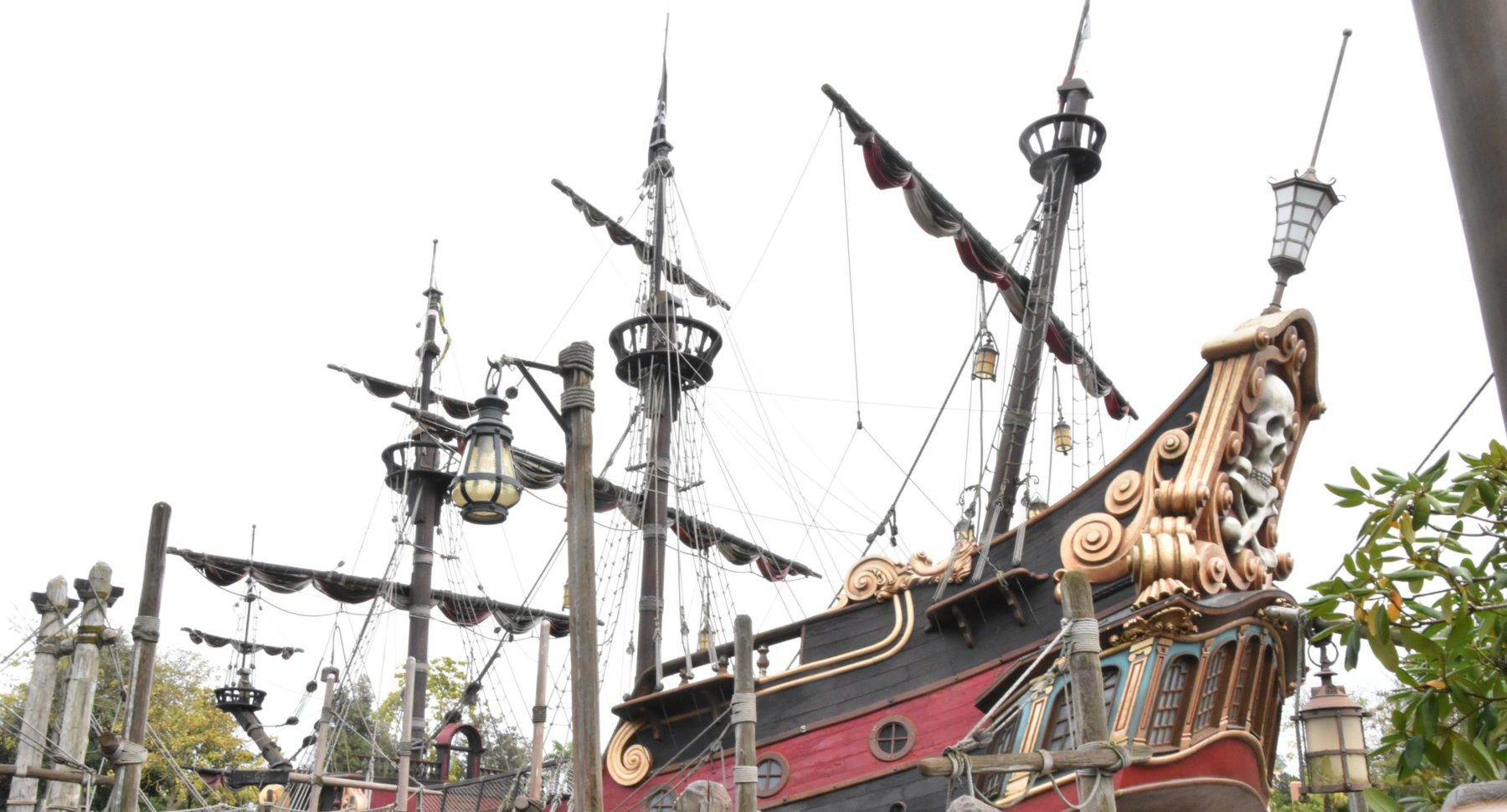 I think most Americans going to Disneyland Paris will coincide with a European vacation.  Disneyland Paris may be an "in addition" to our Paris trip.  That is totally fine.  If you already have a date in mind to visit Paris then you know what dates you will want for Disneyland Paris.
If you are wanting to know the best time to go to Disneyland Paris, there are a few factors to consider when planning Disneyland Paris:
Low/High Season

Crowd Levels

Weather

Day of the week

Holidays
High Season at Disneyland Paris
The high season is from April 1st to October 31st.  High season is great because the weather is very nice, the days are longer, and there are more shows and attractions open.  The downside is that it is more crowded.  
My Experience
We went in the middle of October and there weren't many lines.  The weather was nice.  It was wonderful! We thought this was a great time to visit Disneyland Paris.
Low Season at Disneyland Paris
Low season is from November 1st to March 31st.   Typically, the crowd levels are going to be lower (minus Christmas) and the ticket prices go down.
Some of the disadvantages of going in the low season are that some of the shows and attractions may be closed.  The weather is also not ideal.  
Crowd Levels and Holidays at Disneyland Paris
Usually, during holidays the park becomes very crowded.  Avoid these holidays:
New Year's Day

Easter Sunday

Easter Monday:

Labor Day

Victory in Europe Day

Ascension Day

Whit Monday

National Day

Assumption of Mary

All Saints' Day

Armistice Day

Christmas Day

School Holidays
Disneyland Paris Tip for First-Timers
There is a reason that the holidays are crowded and may be a reason you would want to go during that time.  Christmas at Disneyland Paris is magical. 
There are beautiful decorations and special shows and overlays.   Summer will be more crowded but the weather is perfect. Keep this in mind when planning Disneyland Paris! 
If you want to avoid crowds stick to the low season! 
Weather at Disneyland Paris
In low season November – March the average temperatures are in the high 40's and low 50's.  That is too cold for me!!!!!
In the high season, April – November the highs are in the low 60's and high 70's.  I went to Paris in August and thought it was chilly and needed a jacket.  
May is the rainiest month so if you do go during the rainy season make sure you bring a poncho or umbrella. 
Best Day of the Week to Visit Disneyland Paris
Typically, Tuesday – Thursday the crowd levels are lower. The ticket prices are lower during the week as well. Weekends tend to be busier.  This makes this the best time to go to Disneyland Paris. 
How Many Days Do I Need At Disneyland Paris?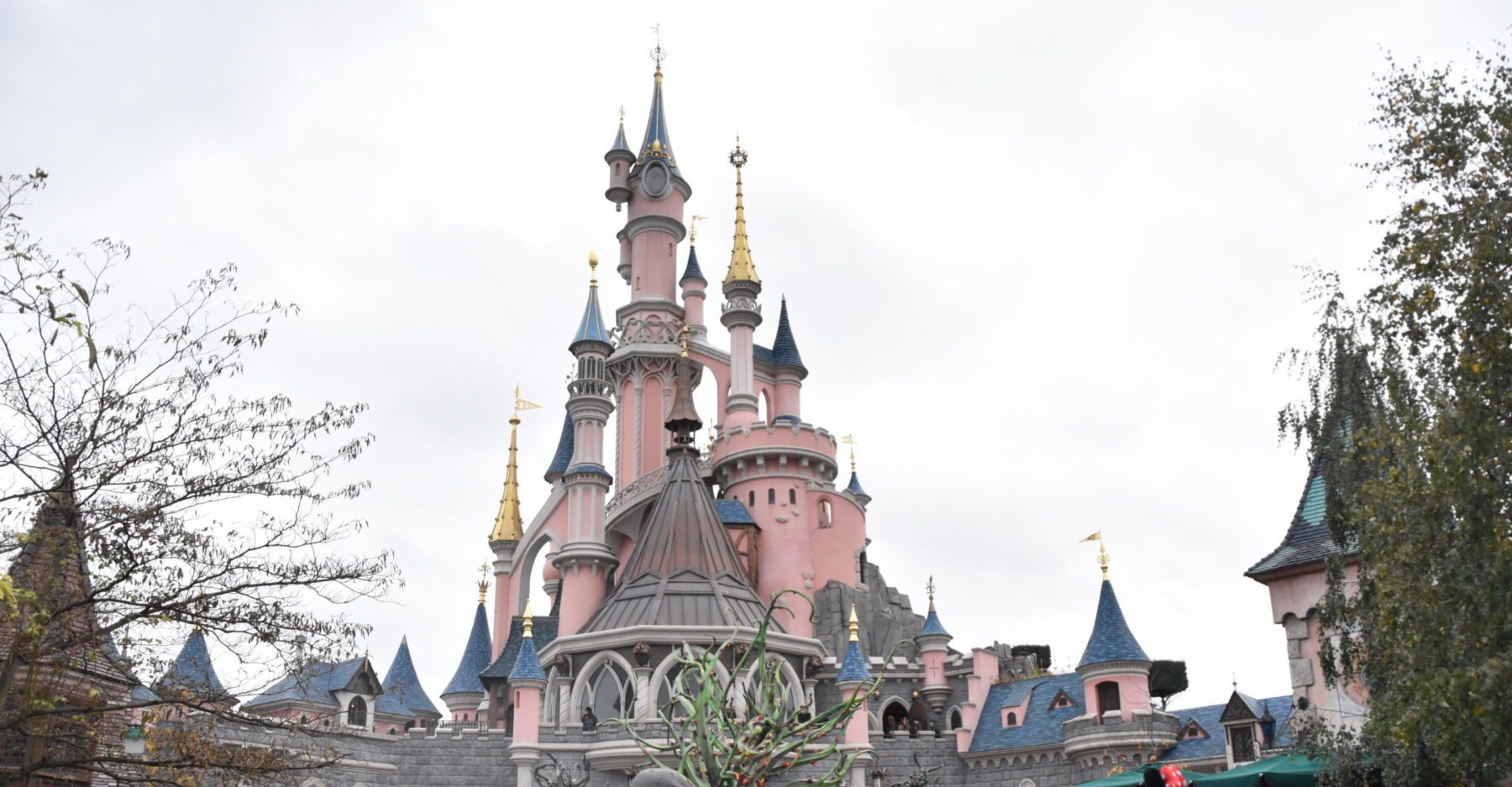 I think you need 2-3 days at Disneyland Paris. Two days will give you a taste of both parks. A third day would allow you to do everything you missed and re-visit some of your favorite attractions.
How to Get to Disneyland Paris?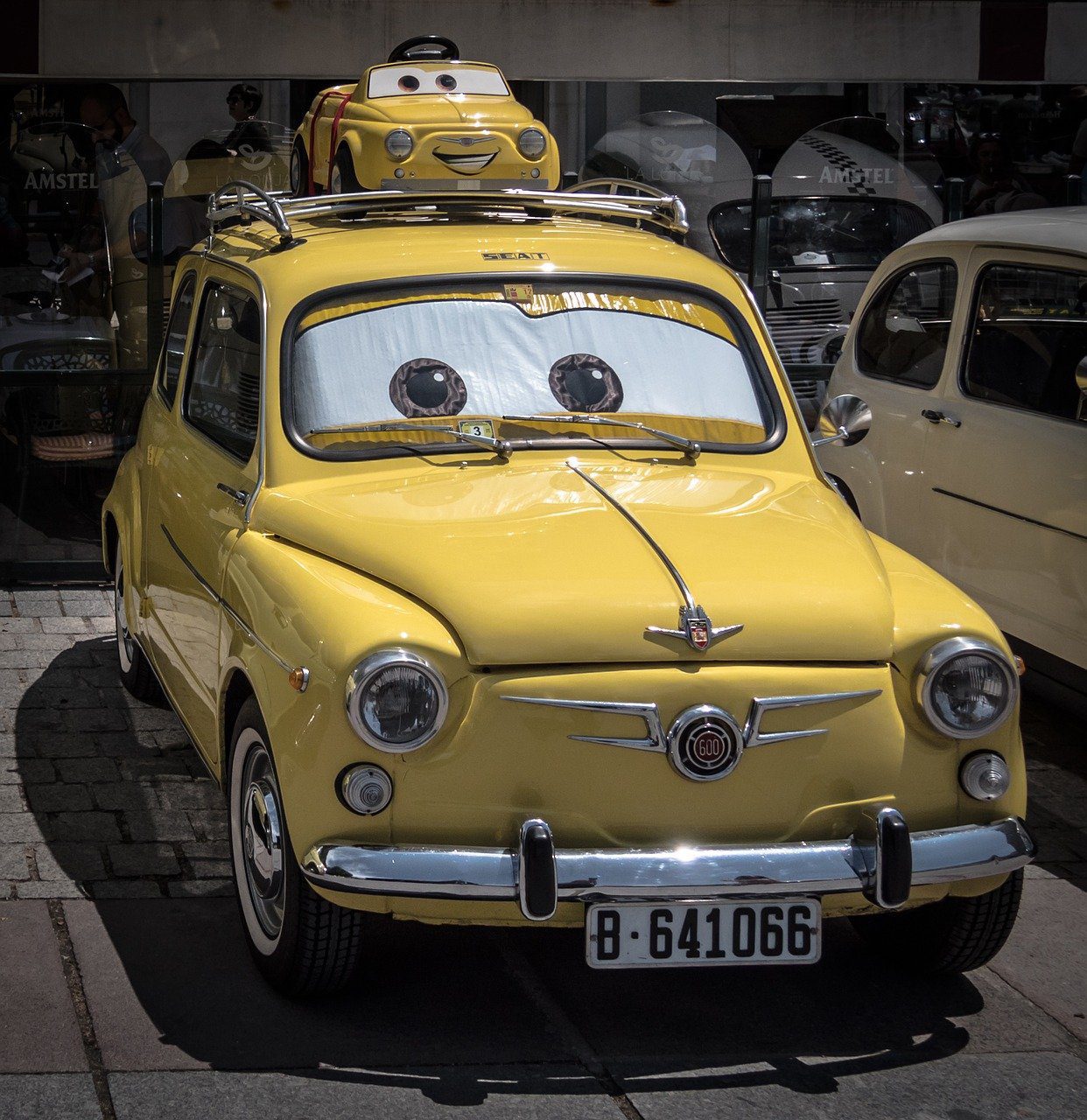 When planning Disneyland Paris, transportation is key. There are a few ways to get to Disneyland Paris.  
Airports Near Disneyland Paris
Both airports are located about 1 hour from Disneyland Paris.  If you fly into Paris you will want to rent a car or take a third-party Disney transportation bus. 
Driving to Disneyland Paris
One nice thing about driving to Disneyland Paris is that in France they drive on the same side of the road as Americans.  The drive to Disneyland Paris is remote and country land.  
If you want to stay off-site you will probably want a car (unless the hotel offers a shuttle service).  
Renting a Car
Renting a car is easy in Europe.  You can go through Priceline or Auto Europe Rental Cars.  I think it is better to book ahead of time so you don't run into any problems when you arrive.  
Bus Transportation
It was very easy to book a Disneyland Paris bus.  There is a Disney counter at the CDG airport.  You could buy transportation and tickets.  We decided to take the bus so from experience,  I can tell you it  was nice and comfortable.  
Tips on Flying to Disneyland Paris
We found that flying from London to Disneyland Paris didn't save us too much time compared to taking the train from London to Disneyland Paris. (We did both.)  We had to get to the airport early, go through security, and when we arrived in Paris we had to wait in a very long customs line.  (It took us an hour.)
The benefit was that on Air France they give croissants.  That may have made it worth it.   
My Experience with Flying
We were hoping that we could get to the park when it opened but we did not realize how far of a drive it was from the airport to the park.  Plus, we had to drop off our bags at the hotel.  We arrived about an hour and a half after the park opened.  
Taking a Train to Disneyland Paris
There is a train station at the entrance of Disneyland Paris.  It is so easy to take the train.  If you are coming from Paris, there is a direct line.  
Eurostar: London to Disneyland Paris
If you are coming from London the Eurostar is a great option.  Also, known as "the Chunnel" because it actually goes beneath the English Channel for 31 miles.  This might be a little more expensive than flying but is considered a luxury train and offers great amenities.  We rode the Eurostar from Paris to London after our Disneyland Paris trip.
Planning Disneyland Paris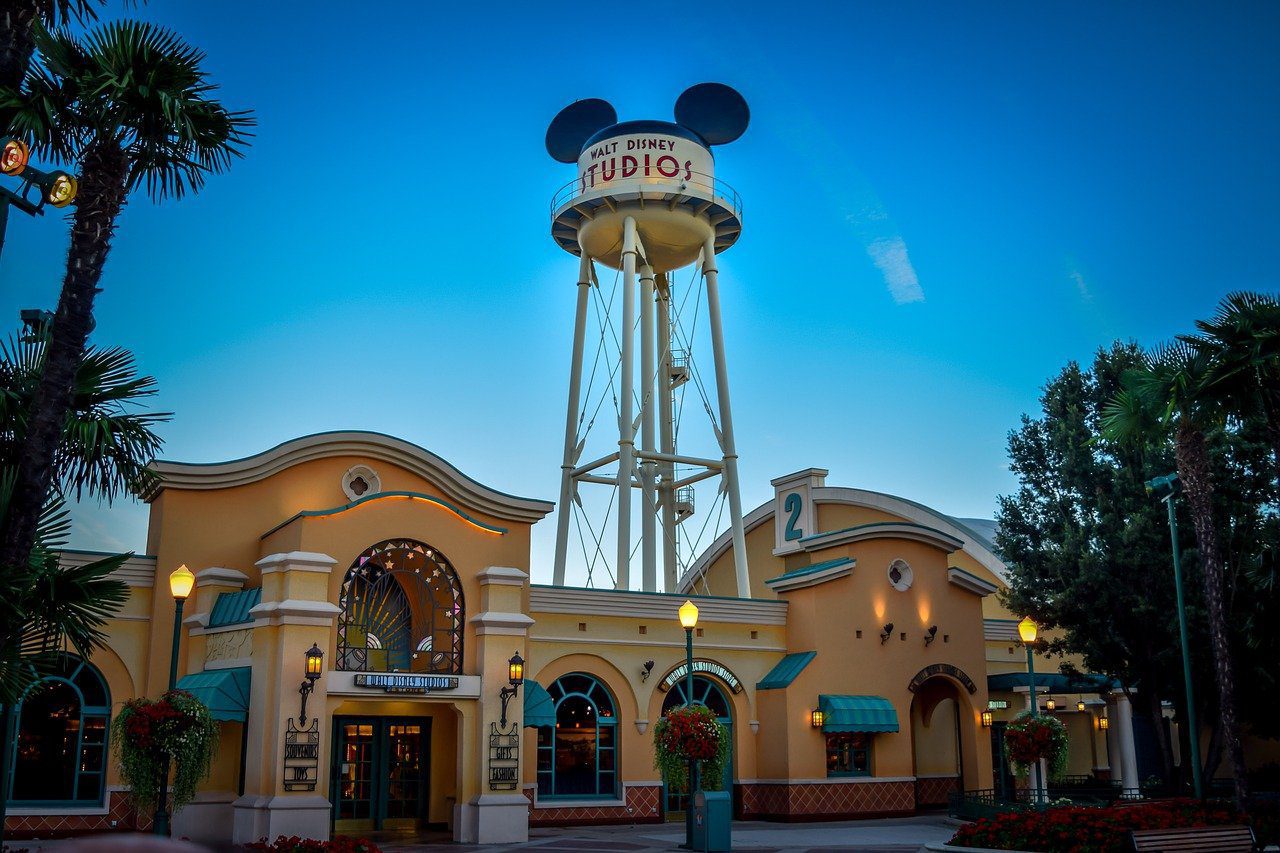 There are a few things while planning Disneyland Paris to consider.  Getting your tickets, accommodations, dining, and reservations are the most important steps.  Let's break them down.
Ticket's To Disneyland Paris
Tickets
Ticket prices vary depending on what time of year you go.  They can be as low as $63 during the off-season and around $110 during peak times. 
Ticket with Shuttle Service
Disneyland Paris also offers a ticket that will include a transfer fare to/from Paris.  (the train station is at the entrance of Disneyland)
Park Hopping at Disneyland Paris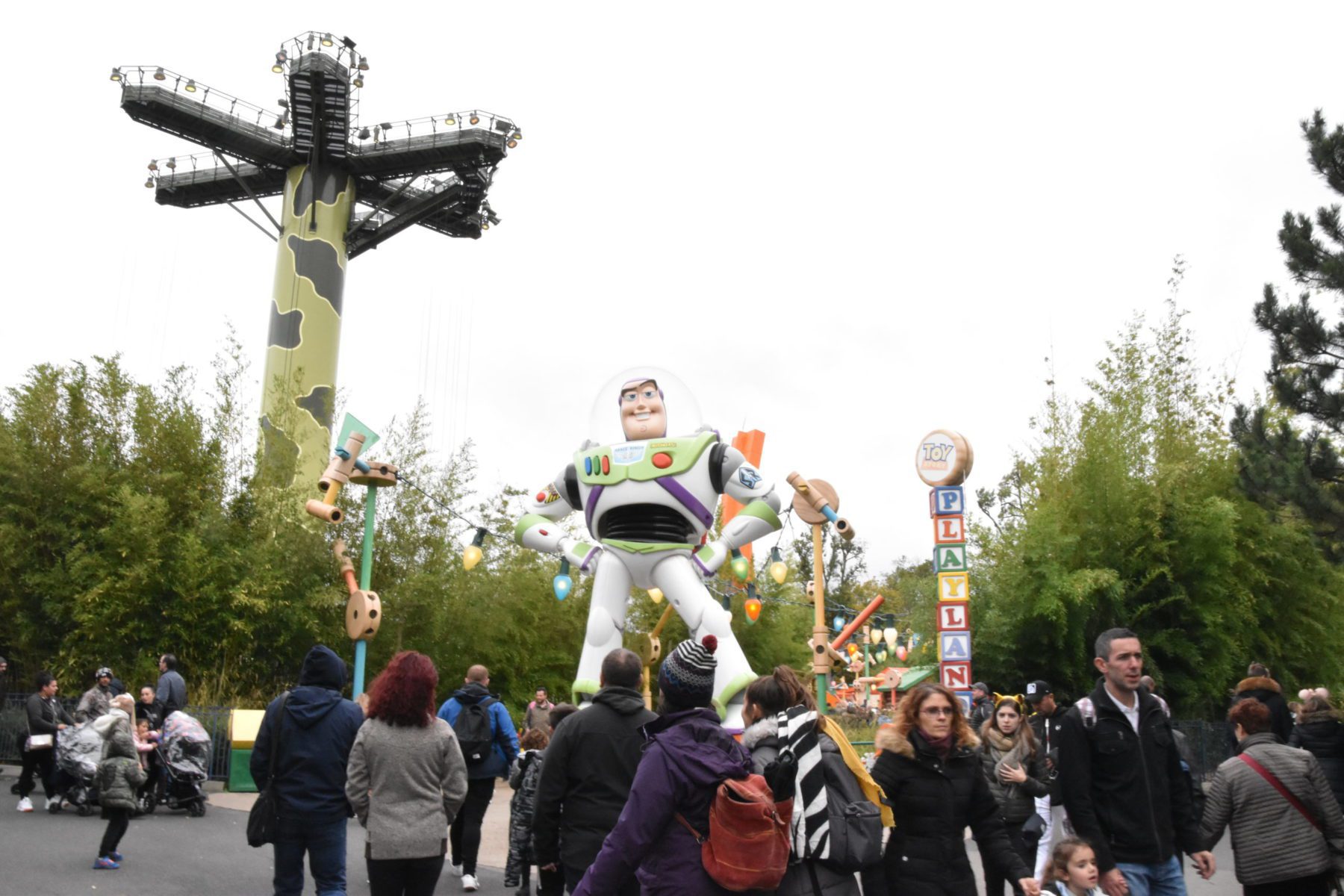 1-2 Park Ticket
Disneyland Paris has two parks.  Walt Disney Studios Park and Disneyland Park.  You can get a park hopper ticket that allows you to go to both parks on the same day.  
You also have the option to play in just one park per day.  
Disneyland Paris Tip for First-Timers
Park hopping is really easy to do at Disneyland Paris.  The parks are right next to each other. It makes planning Disneyland Paris easy when you know that you do not have to travel far to park-hop.   
Disneyland Paris Reservation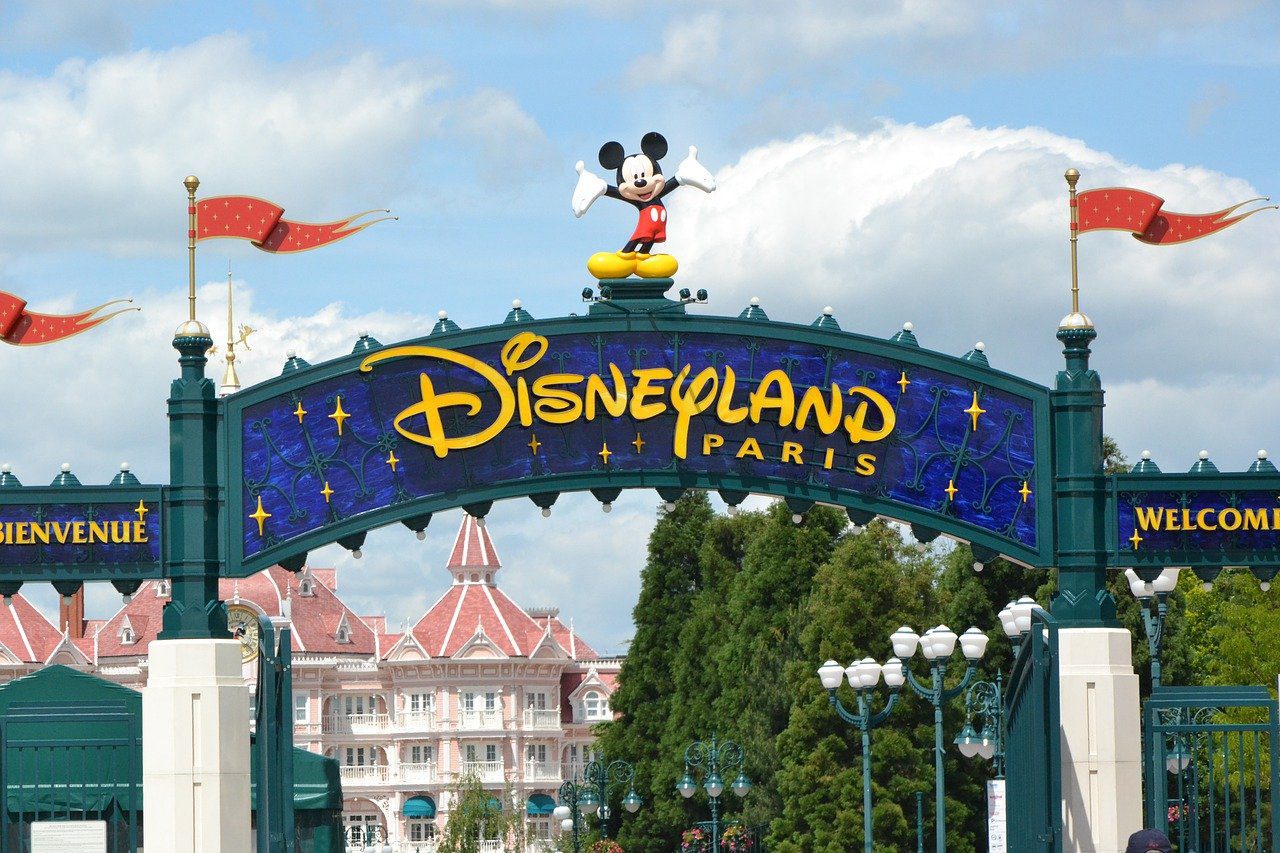 Disneyland Paris has dated tickets, which means that you pick a date and park when you purchase your ticket.  You do not have to do a separate reservation after you purchase tickets (like Disneyland California or Disney World)
Exception to the Rule  
You can purchase a non-dated ticket that will need to be registered when you decide which date you would like to go on.  These tickets are good for 1 year.  Non-dated tickets are more expensive.  
Accommodations at Disneyland Paris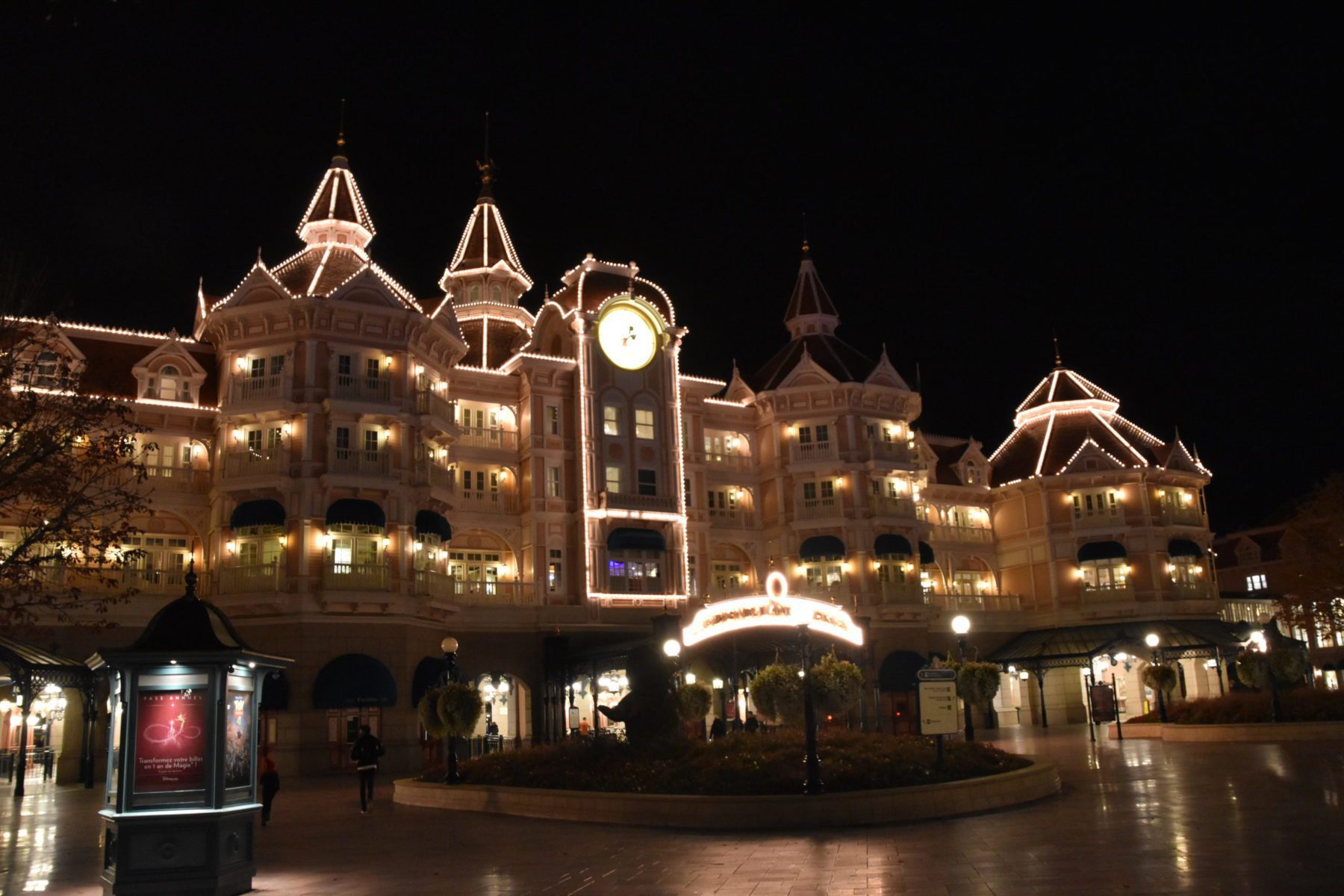 Accommodations at Disneyland Paris.  Disney has done a great job with providing accommodations near Disneyland Paris (Remember it is in the country.) 
There are 8 Disneyland Paris Hotels. These hotels are categorized similarly as Disney Worlds (deluxe, moderate,…) However, keep your expectations low.  The deluxe hotel we stayed at at Disneyland Paris felt more like a moderate resort at Disney World.
Disneyland Hotel
The Disneyland Hotel is the nicest hotel at Disneyland Paris.  It has direct access to the parks.  It offers more perks and benefits compared to staying at any of the other resorts.  It is designed with an American victorian feel.   
Disney's Newport Bay Club
The Newport Bay Club is where we stayed when we went to Disneyland Paris.  The main reason we booked it was because we love the Beach Club Resort at Disney World.  We love the New England design as well. 
Newport does not compare to Beach Club.  I just want to throw that out there.  It was nice but not nearly as nice as the deluxe resorts at Disney World.  
Disney's Hotel New York – The Art of Marvel
I am kind of excited about this hotel.  It just opened in 2021.  It looks nice and is completely themed off of the Marvel Universe.  
It is not as expensive as the new Star Wars Hotel at Disney World but it is up there.  
Moderate and Value Resorts 
The following three resorts are in the moderate/value category:
Disney's Sequoia Resort

Disney's Cheyenne Resort 

Disney's Hotel Santa Fe
All of these resorts are themed after American areas. The Sequoia Resort (moderate) represents the national parks such as Yosemite and Yellowstone.  The pool is really nice.  Cheyenne Resort (value) replicates the wild wild west. The Santa Fe Resort(Value) has a Pixar Cars theme.
Nature Resorts 
There are two nature resorts.  These resorts are not located close to the parks.  They are:
Disney Davy Crockett Ranch

Villages Nature Paris
Disney Davy Crockett Ranch is in the midst of a large forest with cozy cabins to sleep in.  It offers swimming and sports activities. 
Villages Nature Paris is an experience all of its own.  It is not located close to Disneyland Paris but does offer a shuttle service.  You can easily spend all your time at this hotel and enjoy the amenities without having to go to a park.  
My Opinion 
We stayed at Disney's Newport Bay.  I feel like it was a very similar price as Beach Club yet it didn't offer the luxury that I experienced at Disney World. 
The check-in process was not as smooth as at Disney World.  However, I am still glad I stayed there.  I will probably try the New York Hotel or the Disneyland Hotel to see if it can compete with the Disney World resorts next time.  
Value Resorts
We were able to check out the Cheyenne Resort on our last trip.  ( I needed to do laundry)  It does have a fun wild west feel.  I had the opportunity to check out the rooms and the amenities and I was a little shocked.  It felt like a Motel 6.  The dryer didn't work.  Let's just say I was so glad that I didn't book a night there (Spoiled American) 
Staying Off-Site
We decided to stay one night off-site to save a little money.  The hotel rooms are a lot less expensive and most will offer a free shuttle service to Disneyland Paris.  
We stayed at the Dream Castle Marne La Vallee. It was okay. I would say a three-star hotel is equivalent to a 2 star in the US. ( as a reference) 
Disneyland Paris Tips for First-Timers
All Disney hotels have a shuttle to the park.  Most of the off-site locations offer the same service.  The pick-up/drop-off area is conveniently located near the entrance of the parks and by the train station. 
Dining at Disneyland Paris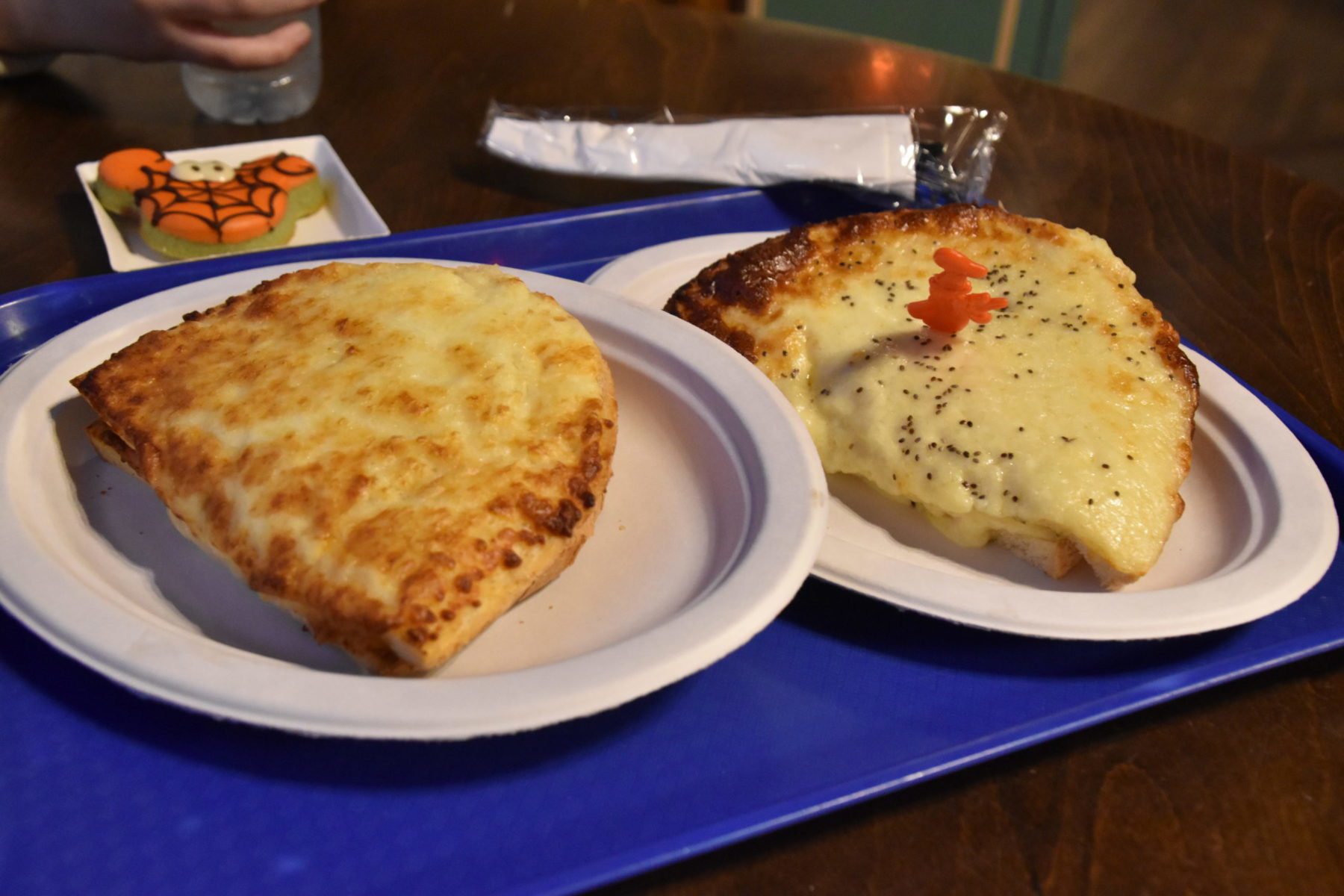 When planning Disneyland Paris dining is an important factor.  Disneyland Paris offers 3 dining plan options:
Breakfast Only

Half Board 

Full Board
Half Board
Half board is breakfast at your hotel and 1 restaurant of your choice while in the park.
Full Board 
The full board offers 3 meals per day.  
Standard vs. Plus Option
There are two additional options you can add to your dining plan. Standard includes all-you-can-eat-buffets and counter service.  The plus option allows for a table service experience. 
Disneyland Tips for First-Timers
Make reservations for table service locations ahead of time.  
Rides, Shows, and Attractions at Disneyland Paris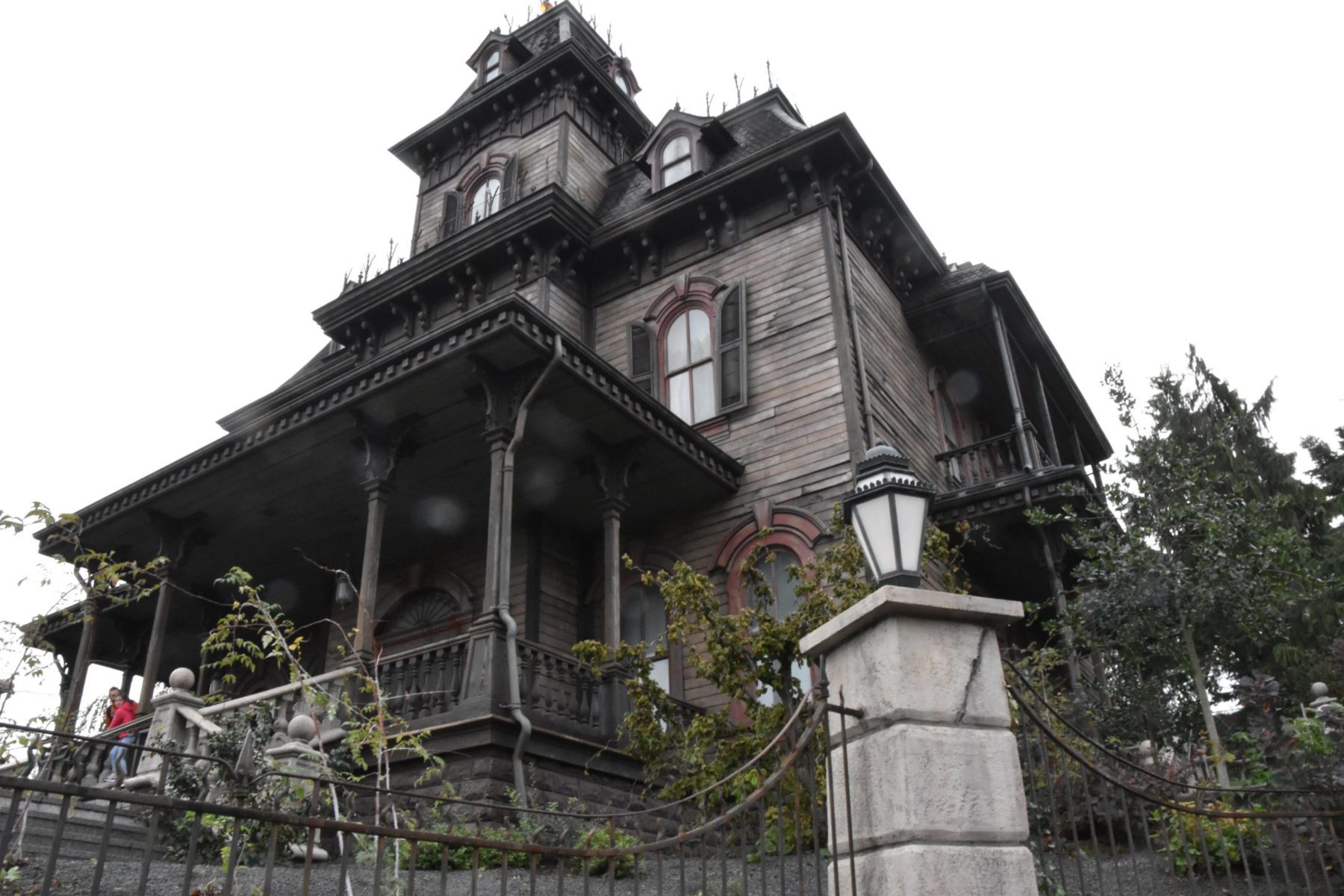 I will not go into too much detail in this planning guide with ride plans and itineraries.  But some of the rides to look forward to that are only at Disneyland Paris and no other Disney Park in the World are:
Phantom Manor

Toy Story Land (not like Disney World)

Different Space Mountain

Crush's Coaster

Cinemagique

Armageddon 

RC Racer

Alice's Curious Labyrinth

Indiana Jones el Temple of Peril
Disneyland Tips for First-Timers
Free fast passes are gone at Disneyland Paris.  Premier Access is the new program to gain a front-of-the-line ticket.  You can purchase your pass on the Disneyland App.  It is expensive…..It is not a flat fee but over 9 Euros per ride!!! 
Planning Disneyland Paris
Hopefully, planning Disneyland Paris just got a little easier with this guide.  Whether you are spending a day at Disneyland Paris or a week, I would love to answer any more questions you might have regarding one of the best theme parks in Europe!  
 I know I had so many questions when we planned our trip.  If you have additional questions just ask! 
Have More Questions
Join the Families Who Love Disney Facebook Group.  This is a great group that can help you answer your questions. 
Also, the latest and coolest Disney news, products, and vacation tips are posted here weekly! If you have any questions about Disneyland Tickets, star wars land, the best age to go to Disneyland, Disneyland Itinerary help, Disneyland Souvenirs,  or the Disney Halloween Parties or special events this is the place to ask! 
Facebook Community
If you have any questions be sure to join my Facebook Travel Community.  This great community can help answer any questions you may have about your upcoming trips. Plus, I try to add any great deals or promotions that companies send me!