Are you thinking about planning the best Summer Vacation ever?
Awesome, you are in the right spot!
If you need ideas for a fun adventure for your family, we put together a variety of Summer Vacations to choice from! We understand the need to have something to look forward to and want to give you as many ideas as possible to get those wheels spinning! 
This will be post one in our Summer Vacation Series! Let's explore all these awesome places (Mostly in North America)
If you would like to save this for later be sure to pin this to Pinterest!
This post may contain affiliate links that will give me a commission at no additional charge to you.
If you are trying to plan the best summer vacation ever and need advice, you are in the right spot! The BEST OF THE BEST on the internet, are all in one place!  If you need ideas for a fun adventure for your family, check out our roundup links, a variety of SUMMER VACATIONS!
Listed below are the awesome summer vacation! Check each link below individually to get a good idea of what your dream summer vacation will be.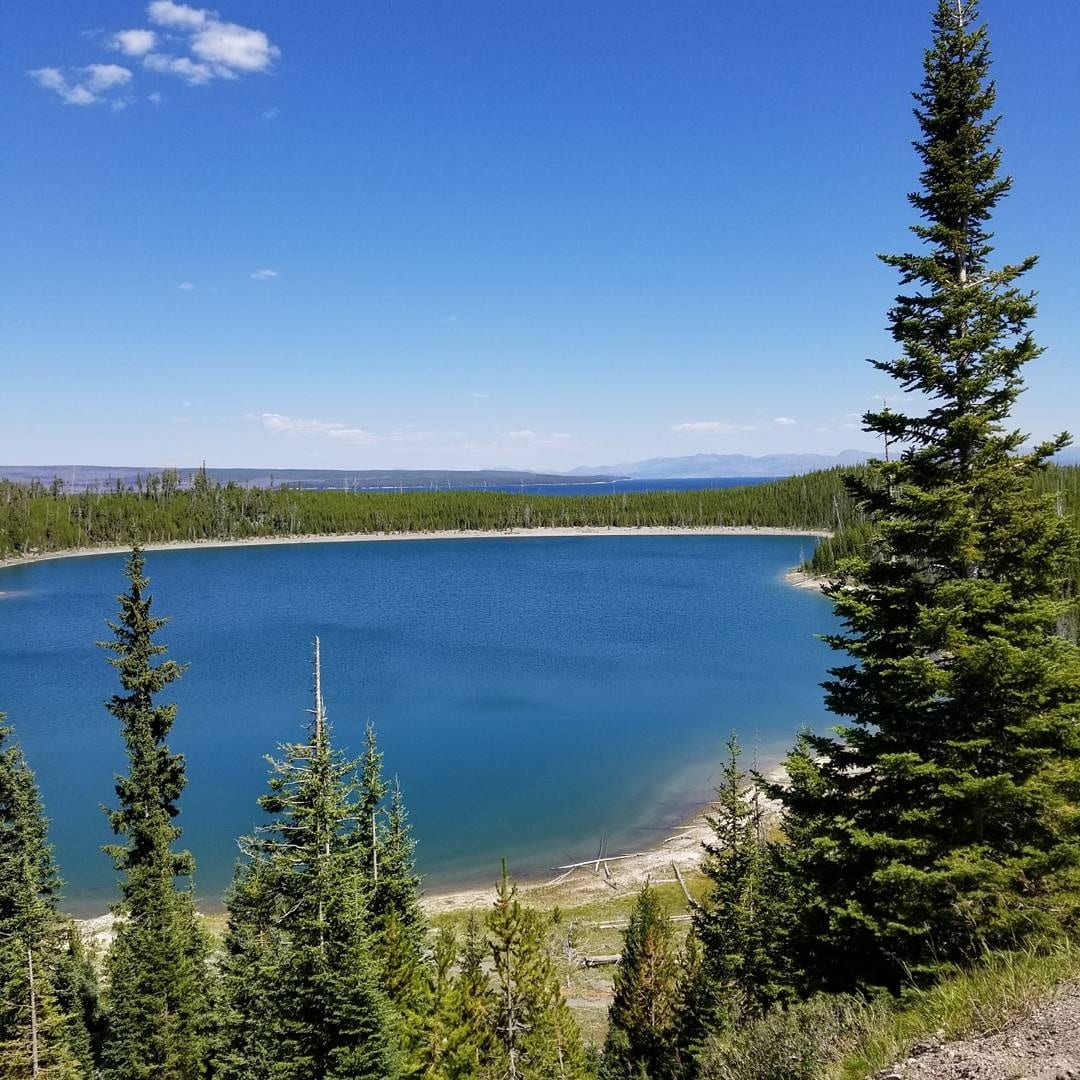 We wanted to recognize all the amazing bloggers that helped contribute to our Travel Blogger Round Up! Check back every other Friday for future Travel Blogger Round Ups.
Summer Vacation Help
If you have further questions and want to ask advice about your summer vacation, come join Planningaway's Facebook Travel Community.  Click Here To Join.
There are lots of awesome bloggers and travel lovers in this group who can help you answer your questions for your upcoming trips!
Save this on Pinterest for later!
Friend or Family Reunions
Summer time is a great time to get together with family or friends that you may not have seen for a while.  Planning a vacation for a large group can be challenging but here are some great tips to get you started!
10 Tips for Planning a Summer Vacation for a Large Group
Contributed by Traveling Tanya
Utah Family Reunion Location's and Ideas
A summer vacation in Utah is a great idea! Especially, if you are planning a family reunion.  There are so many amazing locations.
One of the best reason's to have a Utah Family Reunion is that you have the option of going into the mountains where it is much cooler to beat the heat of the summer!  There are 5 National Parks located in Utah which are so beautiful you will not want to miss the opportunity to see them.
I love Utah summers, because even though it can be hot it is a really dry heat nothing like the humid air I grew up with in Oklahoma.  Plus, the mountains are a great place of refuge, even on the hottest day you can hike and explore and barely break a sweat.
Utah is a great place to consider for a family reunion.
Texas Summer Vacation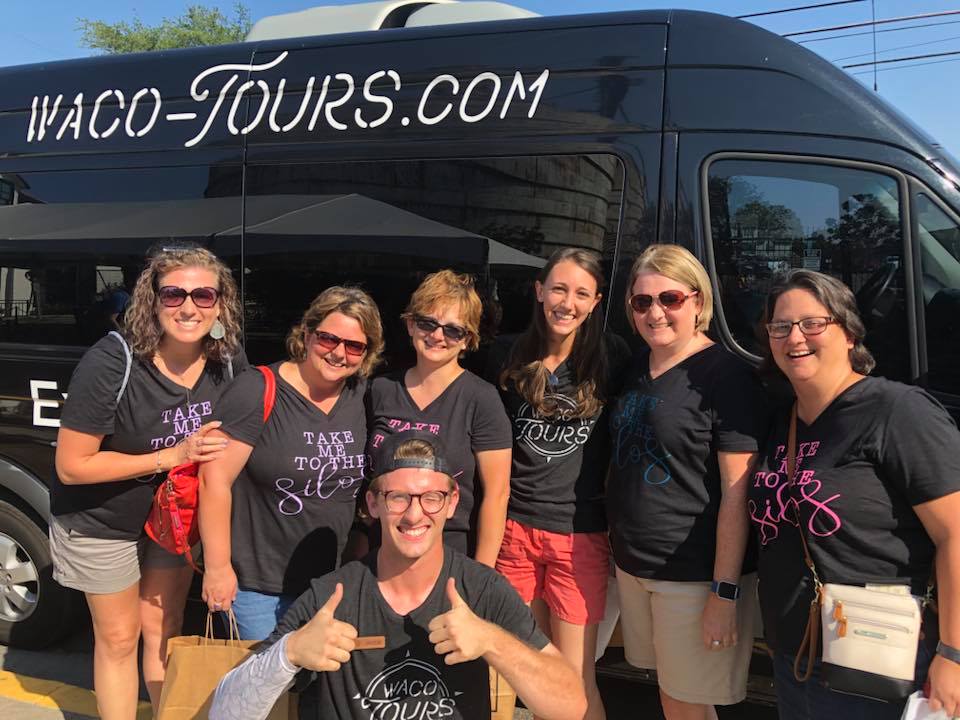 Most people may want to avoid Texas in the heat of the summer but the end of August was a great time to make a trip to Waco, Texas.  If you don't know Waco, TX is the home of Chip and Joanna Gaines from the hit TV show Fixer Uppers.
Magnolia Market
The Gaines have created a great tourist attraction in a little town located between Dallas and Austin.  Magnolia Silos, Magnolia restaurant, coffee shop, and bakery are all great locations to explore.  You can even stay in some of the house that the Gaines have remodeled on Airbnb.
The "Waco-Tours" is a great way to see the entire town and get a local's insight on all the town has to offer.  Waco is incredible even in the heat of the summer.
Contributed By: Camerasuitcasego.com
Summer Vacation to The East Coast
Summer Vacation in Pennsylvania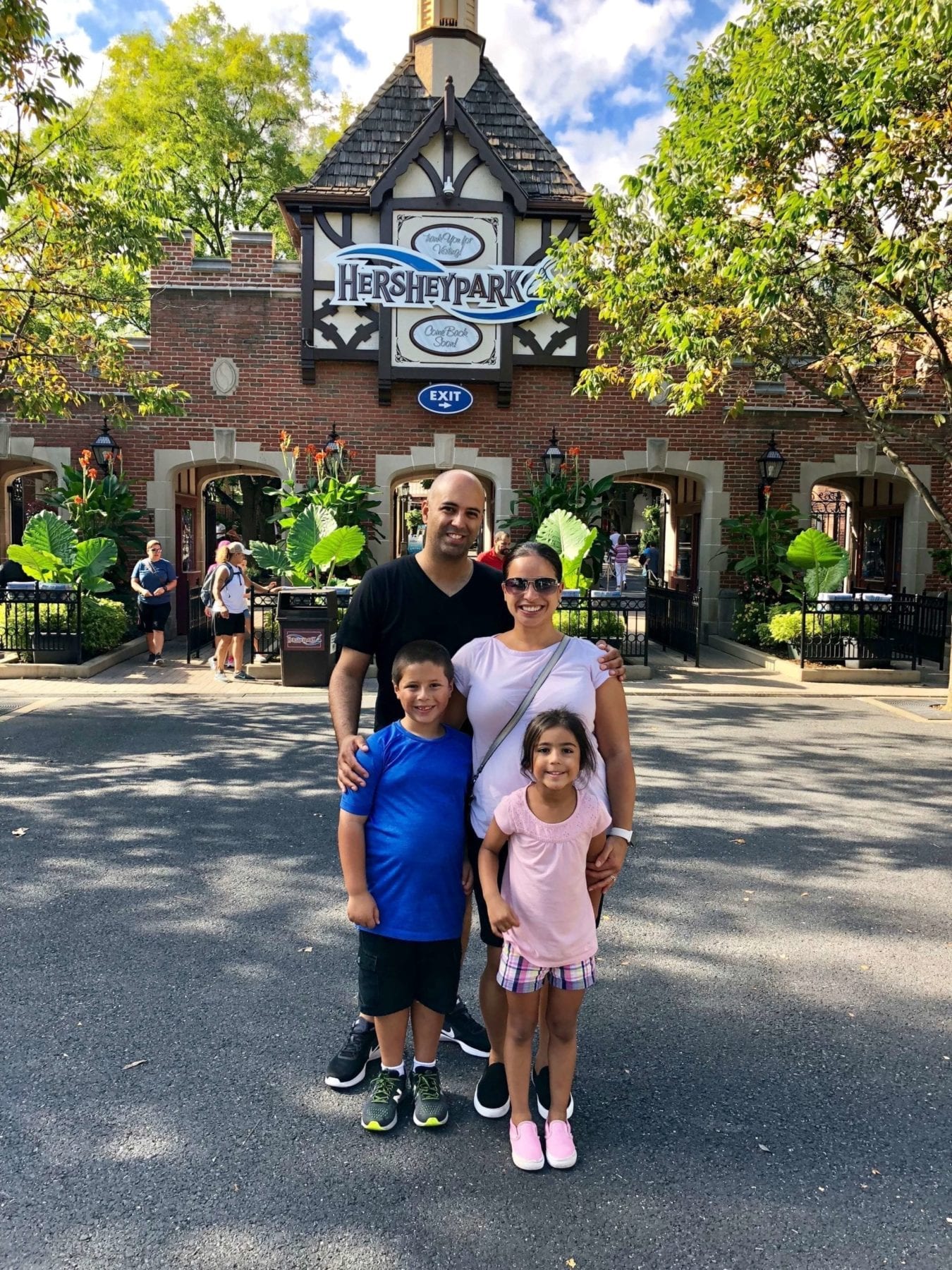 As a chocolate lover, you would never imagine that you can visit a place where literally EVERYTHING revolved around chocolate. Well a weekend Getaway to Hershey, Pennsylvania was just that! Hershey is about 3 hours from New York City. The "sweetest place on earth" is a great place for a family-friendly vacation.
Not only is there an entire amusement park dedicated to chocolate but all around the town you can find great chocolate themed restaurants and lodges.  This is a great getaway that will be sure to make your entire family happy!
Contributed By: PrepandShine.com
Summer Vacation to Vermont and New Hampshire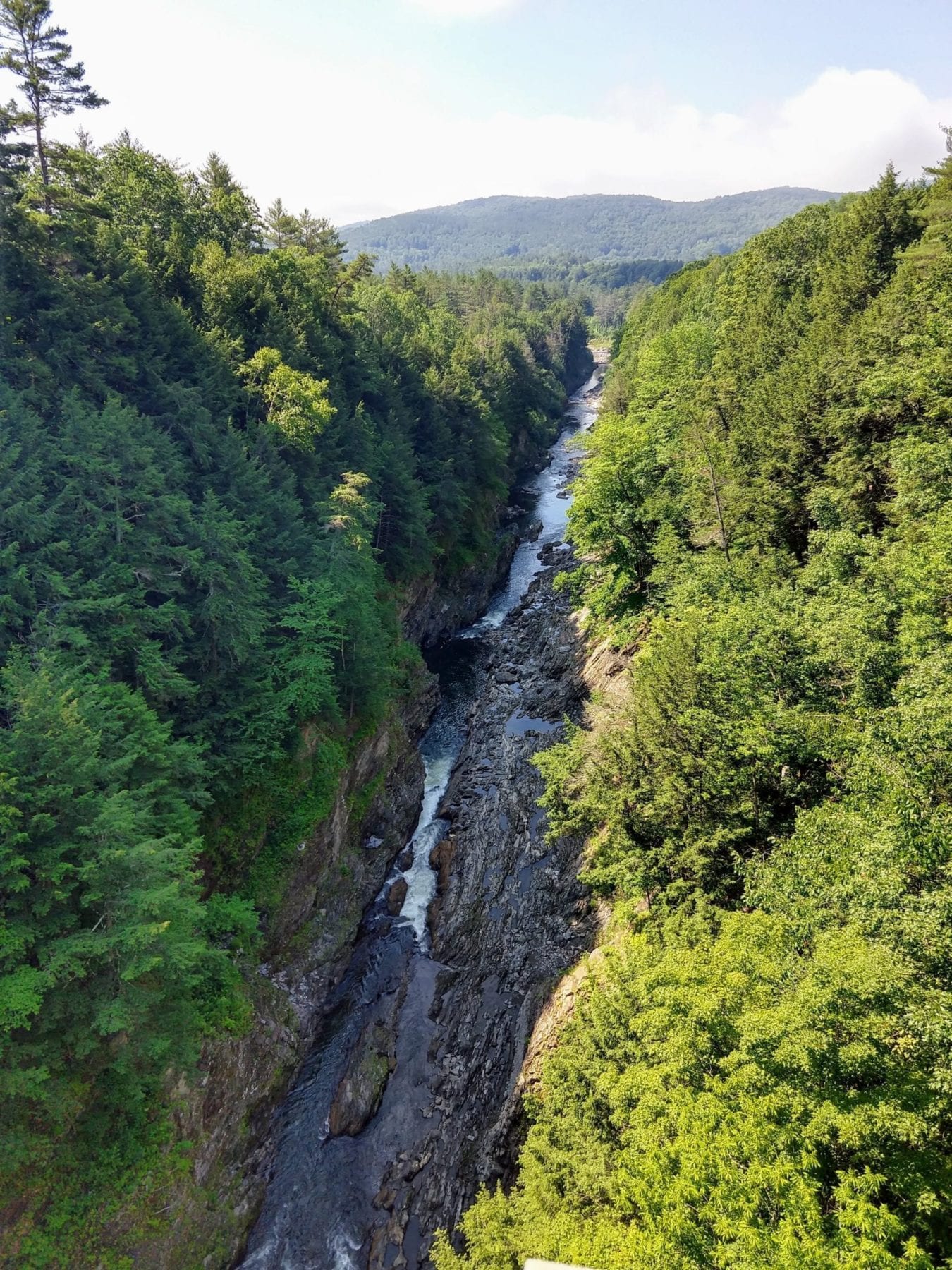 Do you find yourself longing for cooler breezes during the hot, humid summer months?  The northeast United States is a great choice for a summer trip! There are plenty of fun things for families to do in Vermont and New Hampshire.
If you are interested in seeing the Grand Canyon of the Vermont be sure to check out Quechee State Park.  It is the deepest gorge in Vermont with a flowing river right down the middle.  This is a perfect activity for a summer vacaton.
Once you explore Vermont drive a short distance to New Hampshire to see the Lost Gorge which is located in the White Mountains.  The White Mountains also offers amazing resorts that are perfect for summer family reunions.
Contributed By: Parentinglightly.com
Summer Vacation in Massachusetts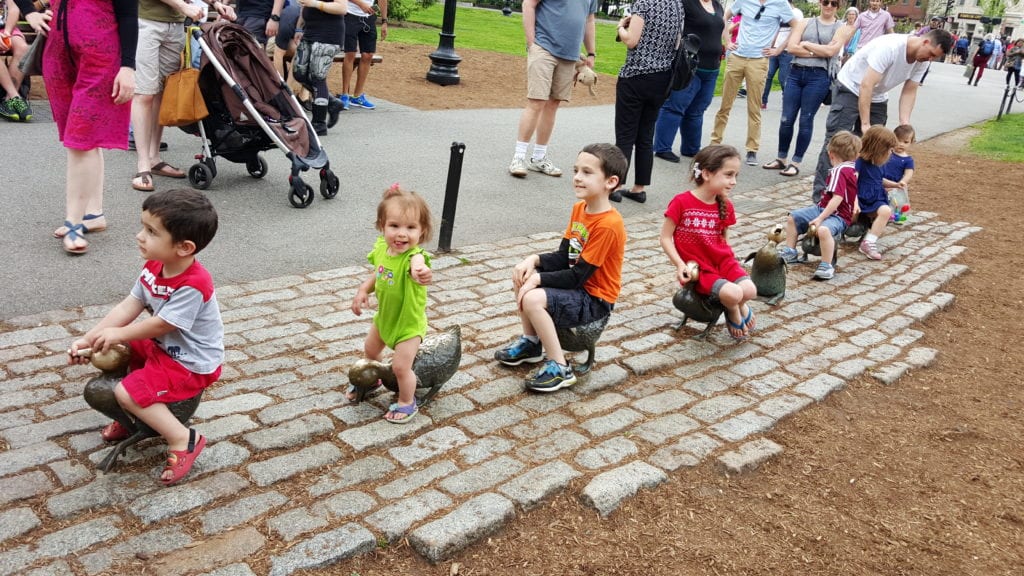 Boston is a great city to spend your summer vacation.  There is so much history along the Freedom Trail.  The Boston hop on hop off trolley tour is a perfect way to see the entire city.
This tour takes you to Massachusetts State House, the Boston Tea Party Ships and Museum, and even ends with a harbor cruise. If you love American History Boston will not disappoint.
Contributed By: Serendipityonpurpose.com
Summer Vacation in Washington DC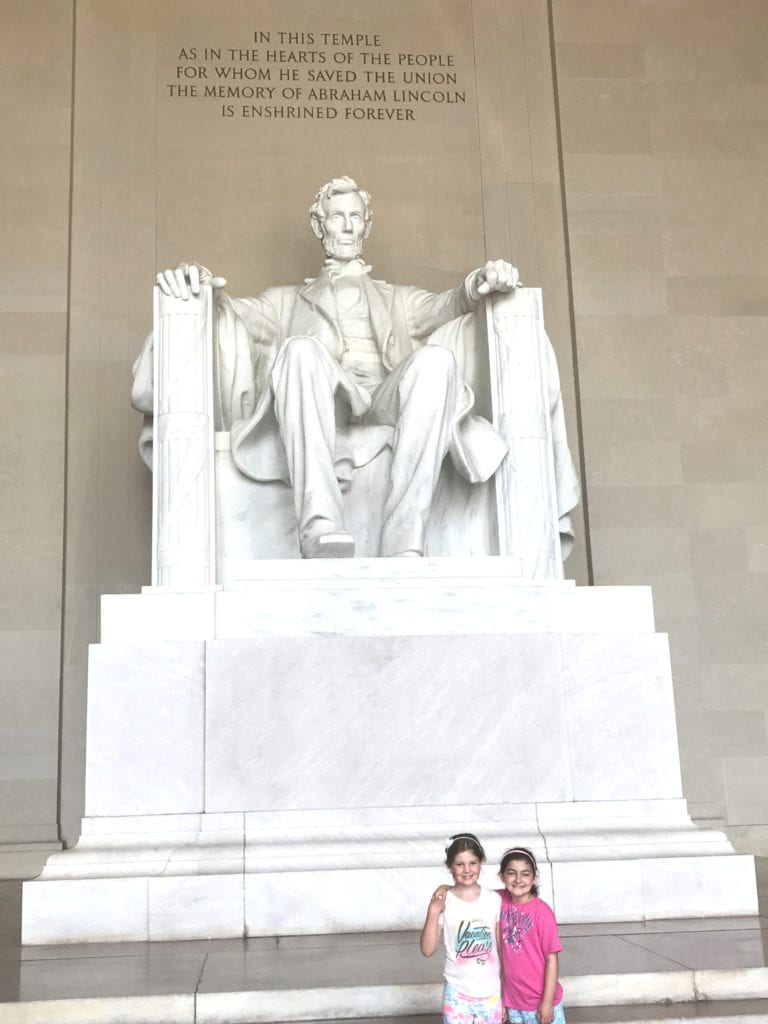 Our nation's capital is a must-see destination for family travelers. No matter what your interests are, Washington DC has something for you, whether you like the great outdoors, history, culture or museums, it's all here for you to explore.
A Washington DC summer vacation is the perfect destination if you are thinking about planning a trip.  There are so many museums that are geared towards both adults and children.  The monuments are incredible and really bring true meaning to freedom.
The nation's capital is a perfect place to plan a trip!
Contributed By: Intheolivegroves.com
Summer Vacation In Florida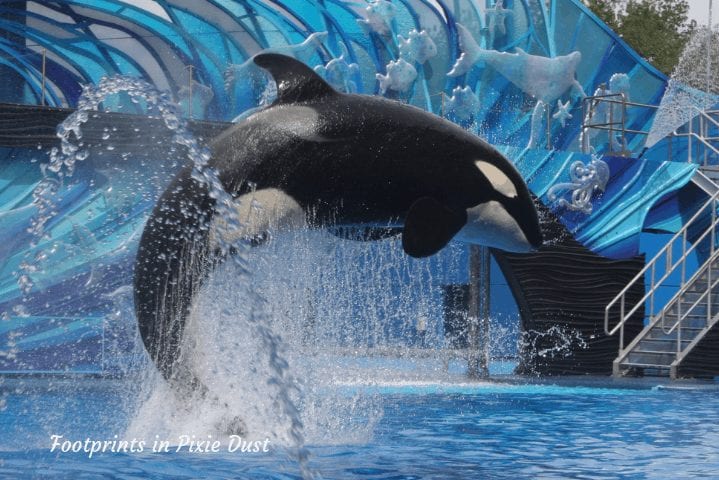 Florida has many fun amusement parks but a summer vacation is not complete without a visit to SeaWorld Orlando.  SeaWorld is a fabulous way to spend a summer day.
Even with the heat of the Florida sun you will have an enjoyable time.  There are plenty of ways to get wet, actually if you watch the whale demonstration or the dolphin show you can sit in area's that will soak you.  There are a few amazing roller coasters  and rides that you will get totally drenched.  It is so much fun.
Contributed By: Footprintsinpixiedust.com
Midwest and Central United States Summer Vacations
Summer Vacation in Minnesota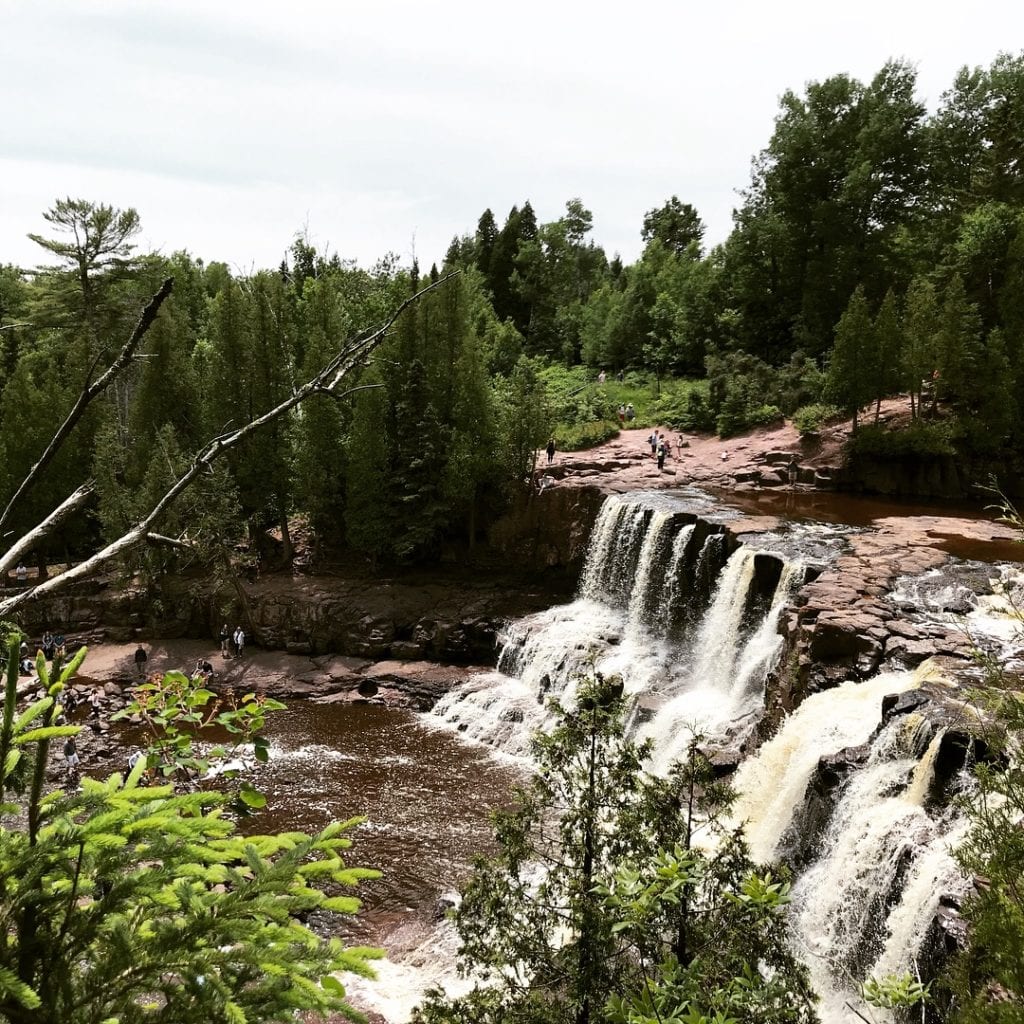 Minnesota is especially beautiful in the summer time.  There are over 10,000 lakes throughout the state.  It is a perfect getaway from the heat especially if you are traveling from the south.
Gooseberry Falls is one stop you should not miss.  There are many trails located throughout the state to hike and explore.  Split Rock Lighthouse should definitely be on your list.
Don't forget the Mall of America!  It is a perfect place to spend a summer day!
Contributed By: KMFiswriting.com
Summer Vacation Western States
Summer Vacation in Arizona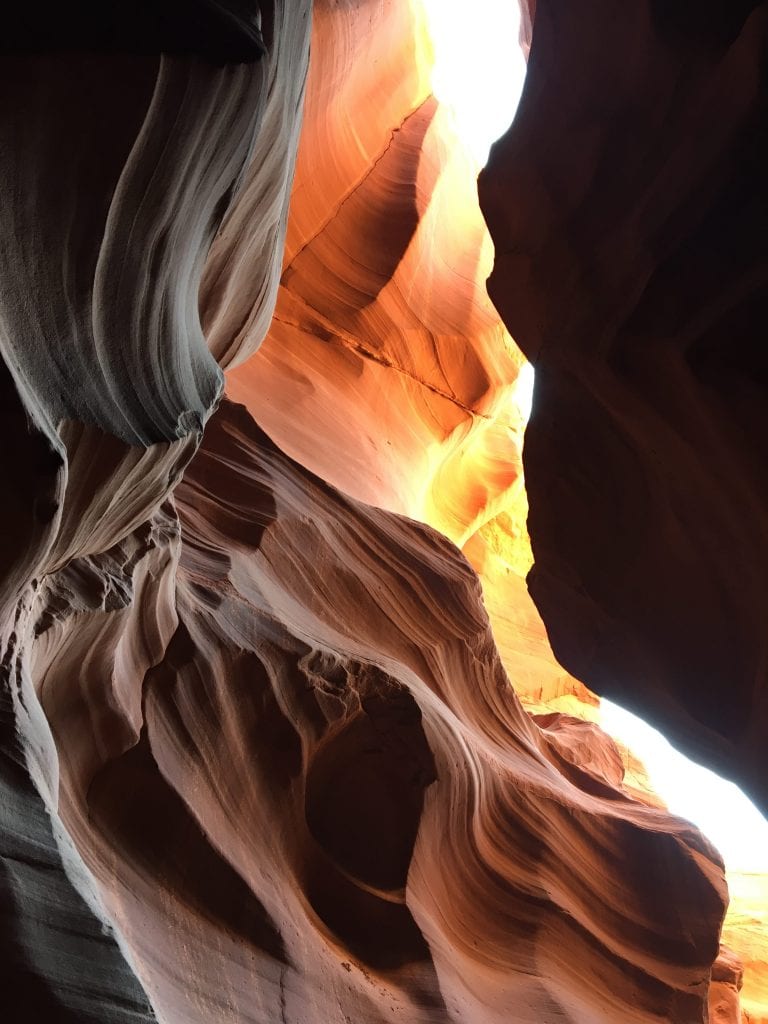 Even though the Arizona desert is extra hot during the summer, Page makes for a perfect  destination in the USA during the summer months.
There is so much to do and see around this little town, and dipping into the hotel pool underneath the summer sun is never a bad idea.
Antelope Canyon
Start your day in Page by waking up bright and early to go on a tour through the Antelope Canyon.  These canyons are unlike you have ever seen before, it's like looking at a painting but you're in it. The morning tours are recommended because the sunlight drips in beautifully and it won't be too warm to walk around.
Lake Powell and Glen Canyon Dam
In the afternoon, check out Lake Powell and Glen Canyon Dam. This is the second largest man-made lake in the US and makes for some great pictures. If you have time, I recommend going for a hike up to the Rainbow Bridge too.
Horseshoe Bend
One of the most popular sights located near Page is the Horseshoe Bend. This beautiful horseshoe-shaped meander is the perfect place to watch the sunset due to its location. From the parking lot, it takes about 10 minutes to get to the view – so make sure to bring some water!
Contributed By: TheNavigatio.com
Summer Vacation in Oregon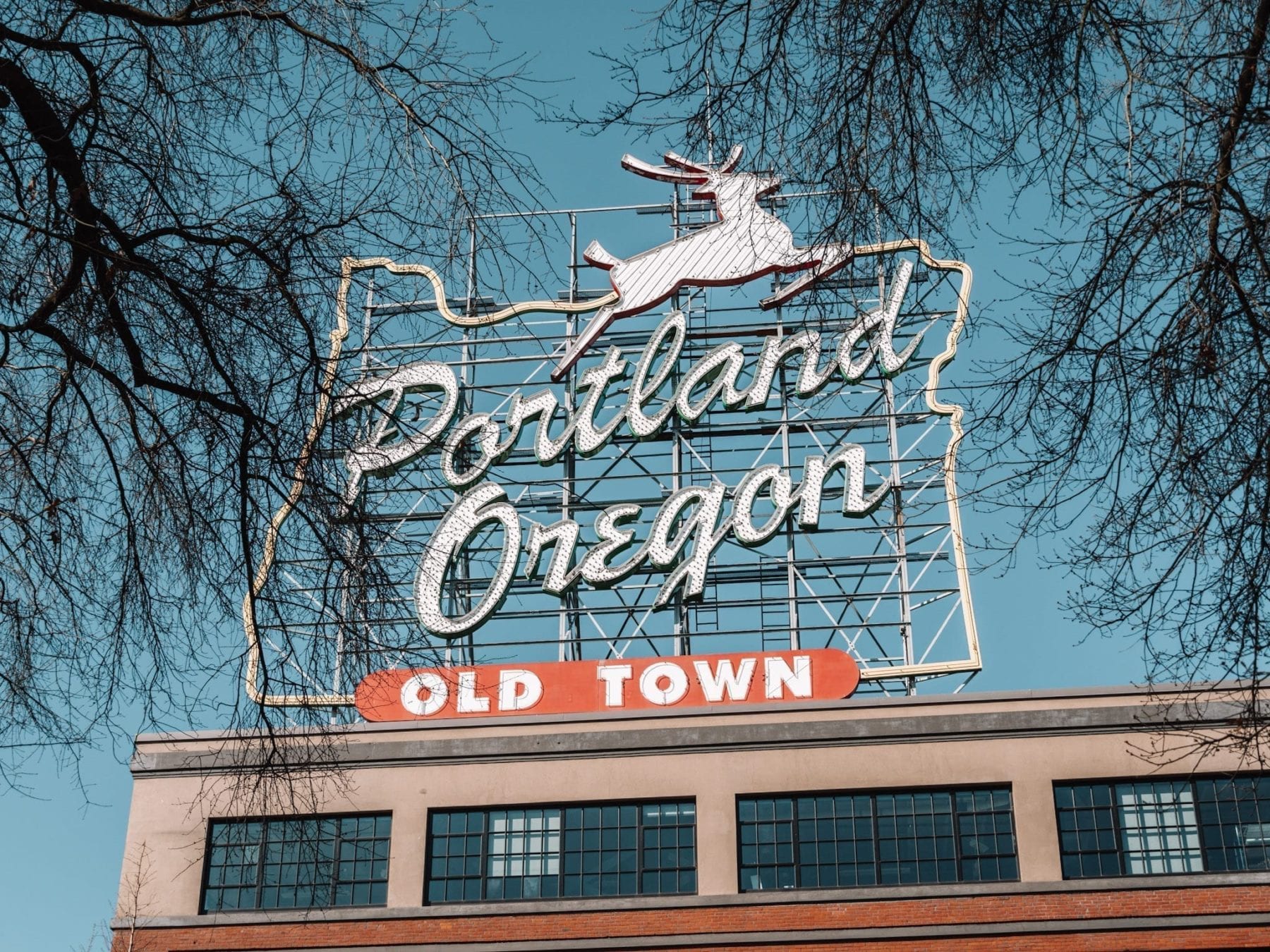 Portland, Oregon is often overlooked when it comes to cities to visit in the United States. Although it is often described as "weird," Portland is a unique city with a ton of outdoor activities to do.
Things to Do in Portland
During the summer months, the weather averages in the high 70s. This makes it an awesome place to escape the heat due to most other places being super hot. Portland is also super affordable with many free or inexpensive sites.  There are tons of gardens to walk through and hikes to go on. Another superb thing about Portland is the food scene.
Eating in Portland
There are a ton of highly-rated restaurants and food trucks scattered around the city and you will never get tired of the food that is offered.
I loved eating at Mucca Osteria, a local Italian joint. If you are a wine lover, Portland is also a great destination to hit. The area is surrounded by vineyards and contains over 600 wineries. The summer weather is perfect to sit outside and enjoy a nice glass of wine.
Make sure to make Portland one of your top North American summer vacation destinations!
Contributed By: Homeroomtravel.com
Summer Vacation in California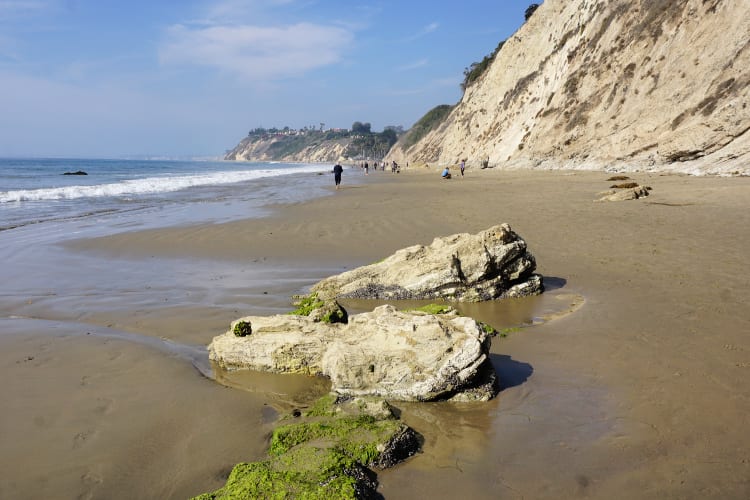 Santa Barbara, a coastal city located in Central California, is an ideal place to spend a summer vacation.
Temperatures, on average, reach the high 70s and rain is pretty much not existent.  In terms of attractions, Santa Barbara has Spanish Revival architecture, miles of beaches, an abundance of wine tasting rooms, a healthy craft beer scene, restaurants serving gastronomic delights and luxurious spas.
Things To Do in Santa Barbara 
Visitors can spend hours exploring historical spots in Downtown such as the Presidio and Courthouse.  It is not uncommon to bump into whimsical arcades, public art, and bougainvillea trees.
State Street, the main drag, is home to numerous shops, eateries, cafes and ice cream shops. Those who prefer to support small businesses can spend time visiting the farmer's markets that take place on Tuesday evening and Saturday morning.
Funk Zone
The Funk Zone is the top area to indulge in a wine or beer crawl.  It counts with over 15 tasting rooms and that doesn't include businesses specializing in beer and spirits.  In addition, the "Zone" is home to restaurants serving modern dishes with fresh ingredients.
Santa Barbara Beaches
Those who want to maximize beach time can claim a spot on East Beach, West Beach or Leadbetter Beach.  Strolling the Stearns Wharf, biking the coastal trail, practicing water sports at the harbor or taking a boat ride are options too.
Contributed By: TanamaTales.com
Summer Vacation in Montana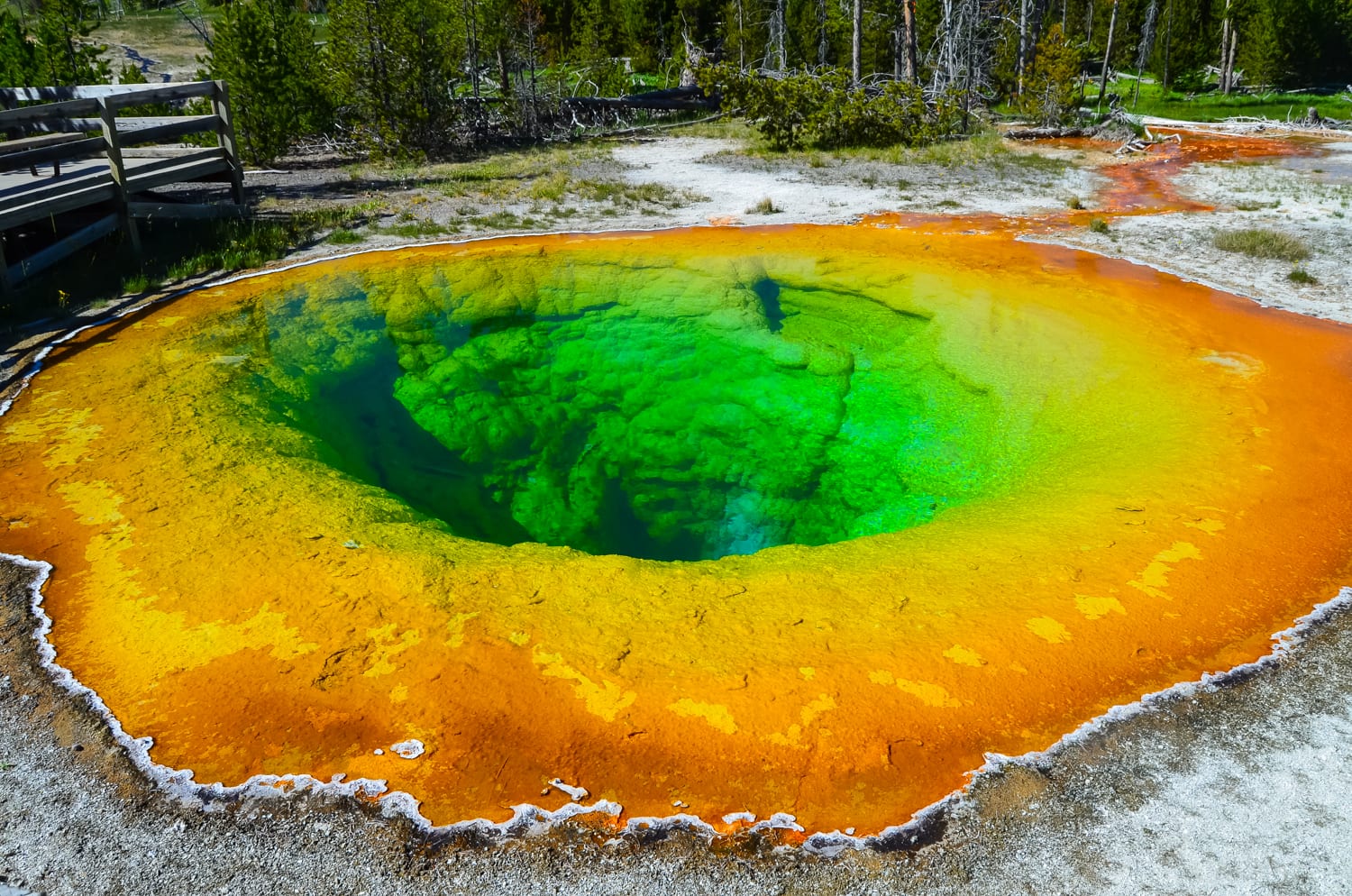 Yellowstone National Park belongs to the most fascinating national parks in the USA. It's a true natural wonderland. There is over 60 % of all the world's geysers and  about 10,000 other geothermal features because the whole park sits on top of a giant supervolcano! 
Things to See at Yellowstone
With an area of 3,472 square miles (8980 km²) of wilderness, it is home to bison herds, bears, coyotes, wolfs, and elks. You will be amazed to see all these colorful hot springs, erupting geysers, bubbling mud pots, fumaroles, and steam coming out of the earth. There are simply so many beautiful things to see in Yellowstone National Park, that you should rather plan a longer visit.
Yellowstone is a home for the most famous and 3rd largest hot spring in the world – The Grand Prismatic. You can also see the magnificent Old Faithful geyser eruption every 90 minutes, and the monumental Grand Canyon of Yellowstone will take your breath away.
Yellowstone National Park is a family-friendly place as well as the right place for adventurous souls. It's a great base for backcountry hiking and camping – there are more than 900 miles of hiking trails!
Contributed By: Czechtheworld.com
Summer Vacation in Canada
Summer Vacation in Nova Scotia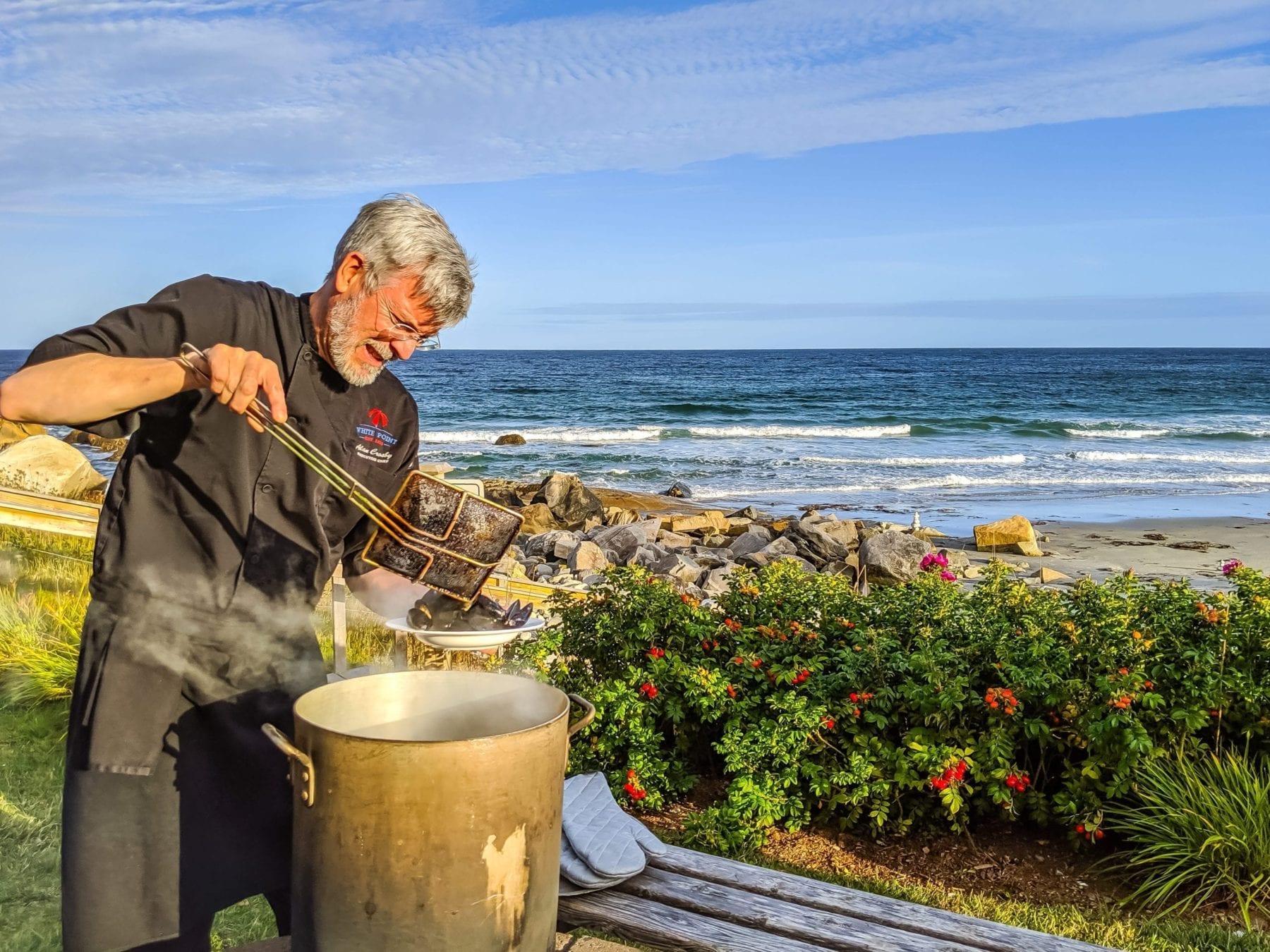 There is absolutely nothing like Maritime hospitality and some people come to Nova Scotia year after year because it's such a welcoming place.
It has lots of nature and hiking opportunities, with great provincial and camping parks. Or you can choose to rent oceanside cottages along sandy beaches or overlooking the Bay of Fundy, the site of the highest tides in the world.
Recently Nova Scotia wine has emerged as one of the up and coming wine destinations. This is not surprising as it has a similar climate and soil composition to the Champagne region in France, for this reason many wineries are committed to producing sparkling wine in the same method.
And no one can pass up the opportunity to try Tidal Bay, the appellation wine that only exists in Nova Scotia. Its bright crisp flavour and minerality makes it a perfect pairing for world class seafood such as lobster, mussels and of course Digby scallops.
Contributed By: BaconisMagic.com