12 Awesome Things To Do in Seward Alaska
Are you planning a visit to Seward, Alaska? You might be asking if Seward Alaska is worth visiting. If that is the case, don't worry, you will not be disappointed.  There are so many fun things to do in Seward Alaska.  It is 100% worth the visit.  
Seward is a small town located on the Kenai Peninsula. If you are wondering what to do in Seward Alaska, this post is for you. There are plenty of Seward activities to enjoy from fishing, hiking, and boat tours. You are sure to have a great time. We are going to list the best things to do in Seward Alaska! 
Let's explore all of the fun things to do in Seward AK! 
If you want to save this information for later be sure to pin this to Pinterest.
This post may contain affiliate links (including Amazon) that will give me a commission at no additional charge to you.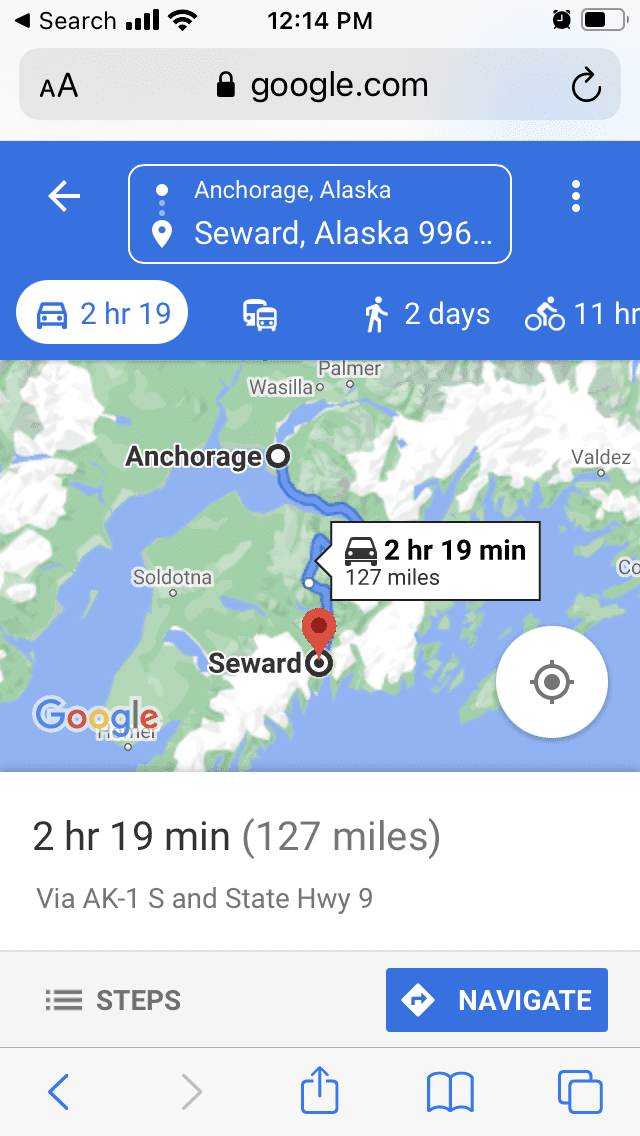 Seward, Alaska is near the Gulf of Alaska.  Resurrection Bay is the name of the body of water surrounding the area. Seward is a town on the Kenai Peninsula.
How to Get to Seward
There are a few options of transportation to Seward.
Driving
If you are driving from Anchorage to Seward it will take just less than 2.5 hours.  This drive is absolutely gorgeous.  There are some scenic stops along the Seward Highway to enjoy as well.  You will probably need to rent a car in Anchorage, which shouldn't be a problem if you plan ahead.  
Seward AK Train
The train follows a similar path to Seward as driving for the first 50 miles.  It makes a stop in Girdwood which is where the Portage Glacier, Alaska Wildlife Conservation Center, and the Alyeska tram is.
You will then travel through the Chugach National Forest.  Towards the end of the line, you will meet back up with the main highway.  
Departure/Arrival:
Departs – 6:45 am 
Arrives – 11:05 am
Duration:
4.5 hours
Price: 
Adults: $99 – $224 
Children: $50-132
The prices depend on the day of the week.  There are two classes of train tickets: Adventure and GoldStar Dome. The GoldStar Dome offers passengers luxury rail service with reserved upper deck seating beneath large dome windows and all-inclusive meals.  
The train operates from May 8th to September 20th. During the train ride, there is a narration by host guides.  
Cruise Ports
There is a cruise ship terminal in Seward.  You may choose a cruise ship itinerary that makes a stop in Seward.  This would be an easy way to get to the area and enjoy a day excursion. 
How Many Days Do You Need in Seward?
There are lots of things to do in Seward Alaska so you will need to consider how many Seward activities you want to include in your Alaska itinerary. 
I would say 1-3 days would be plenty of time to enjoy the area.  If you plan on a full day of Seward Alaska activities such as fishing a full day, a wildlife boat tour, and hiking at Kenai Fjords National Park it could easily take up 2 very busy days. 
Things to Do in Seward Alaska
There are so many things to do in Seward Alaska.  The most popular Seward AK activities are fishing and visiting the Kenai Fjords National Park.  Let's explore those and a few more options that might interest you.  
1. Visit Kenai Fjords National Park
Kenai Fjords National Park is an incredible park that has over 40 glaciers.  There are three ways to view the park.  Much of the park is only accessible by boat or plane, however, Exit Glacier is an area that you can access by driving, during the summer.  
We decided to do a boat tour and loved it! It is so cool to get out on Resurrection bay and check out all the sea life.  Our tour took us out to Bear Glacier as well.  After our boat ride, we drove over to the National Park entranced and hiked.
2. Cruise Kenai Fjords National Park
A wildlife boat tour is one of the best ways to see Kenai Fjords National Park.  This allows you to get close to Holgate and Bear Glacier.  You will also get to see wildlife such as:
Humpback whales

Porpoises

Puffins

Otters

Sea Lions

and more
There are a few tour options to consider.  You can go on a 3.5 hour tour, 6 hour tour, or an 8 hour tour.  If you are traveling with kids I recommend the 3.5 hour tour. It was the perfect amount of time, any longer and they would not have enjoyed it. 
Another option is to take a private group tour on a smaller boat.
Junior Ranger Program
There is a national park visitor center in Seward near the docks.  You can pick up your junior ranger books at this location.  For those over 13 years old, there is another program offered.  You will complete your books as you cruise and then the park ranger will be waiting for you as you exit the boat.
Hot Tip
The boat tour is one of the most popular Seward AK things to do.  Book Early! This tour will fill up! This Seward Alaska activity is a must! 
When we booked the boat tour for Kenai Fjords we thought that was the only way to see the park. We were happy to find out that there is another option.  
Hiking at Kenai Fjords National Park
As you enter Seward there is a brown national park sign that says 8 miles to Kenai Fjords National Park – Exit Glacier. 
This is an area where you can hike.  You can hike to Exit Glacier or if you are more adventurous you can hike to the Harding Icefield for an ice hiking adventure.
Hiking in Seward Alaska is a great idea and this is the perfect place! It was one of our favorite Seward Alaska things to do. 
4. Kayak in Resurrection Bay
Kayaking on Resurrection Bay is another way to explore the area.  There are half-day and full-day kayaking trips available.  Prices range from $89 – $500 depending on which tour you choose.  
During a kayaking tour, you will see otters popping up to say hello, sea lions, and other wildlife up close.  It is an alternative to a crowded tour boat.
Hot Tip
Kayaking on Resurrection Bay is one of the most incredible things to do in Seward Alaska. However, there is an age limit of 8 and up. 
Fishing in Seward is one of the best places to fish in Alaska and one of the top Seward Alaska tourist attractions.  Many people come every year to go on fishing charters.  There is riverside fishing as well as deep-sea charters.  
If you want to catch Halibut or other saltwater species of fish a deep-sea charter is best.  It is best to catch salmon in the rivers. Four different species of salmon are found in the rivers of the Kenai Peninsula. 
What I Learned about Salmon
Salmon are born in the rivers. They swim out to the ocean and live their lives until they want to reproduce.  They then swim back to the same river they are born in to reproduce and die.  The journey is hard and a lot of the fat reserves are used for energy to reach the destination.   
Why am I telling you this?  Because Seward is so close to the ocean that the rivers will have healthy humongous Salmon that taste better than Salmon you would catch in rivers more inland.  
There are many places in Seward that offer fishing tours and supplies.
Hot Tip
Make sure to book early.  These tours are extremely popular and sell out.  I know multiple people who go every year to experience the fishing in this area and love it. It is a Seward Alaska activity you will want to experience.
6. Visit Alaska Sea Life Center
The Alaska SeaLife Center is an aquarium that has an excellent educational and rehabilitation facility.  It is located at mile marker 0 of the Seward Highway. It is right on the ocean. 
Hours
The hours vary depending on the season.  During the peak summer season the center is open from:
9:30 am – 7:00 pm
These hours will be cut back during the fall/winter seasons. 
Admission 
Prices vary depending on weekdays/weekends. They range from:
Adults: $29.95 – $31.95
Children: $17.95 -$18.95
The Sea Life Center has seals, birds, invertebrates, and fish.  It is a very nice facility right on the ocean.
Hot Tip
Book your tickets early because days fill up in peak season.  It is one of the top things to do in Seward, AK. 
7. Take a Walk Around Seward Alaska
Seward, Alaska is a charming town.  A walking tour is a great way to check out the local sites and learn about the history of the area.  There are over 30 businesses and homes dating back to the early 1900s.
There is a beautiful trail that overlooks Resurrection Bay right on the edge of town.  You can actually park near the Sea Life Center and jump on the path. It is a great place to hike in Seward. 
As you look out you will see otters swimming around and other sea life.   It is a gorgeous way to spend a few hours.  It is also budget-friendly! 
Murals
There are many murals located throughout town.  In 2008 Seward was named the "mural capital of Alaska."  Taking photos as you walk through Seward is a free fun activity in Seward that you can do as you explore the town.  
You can also listen to an self-guided audio tour as you walk around town.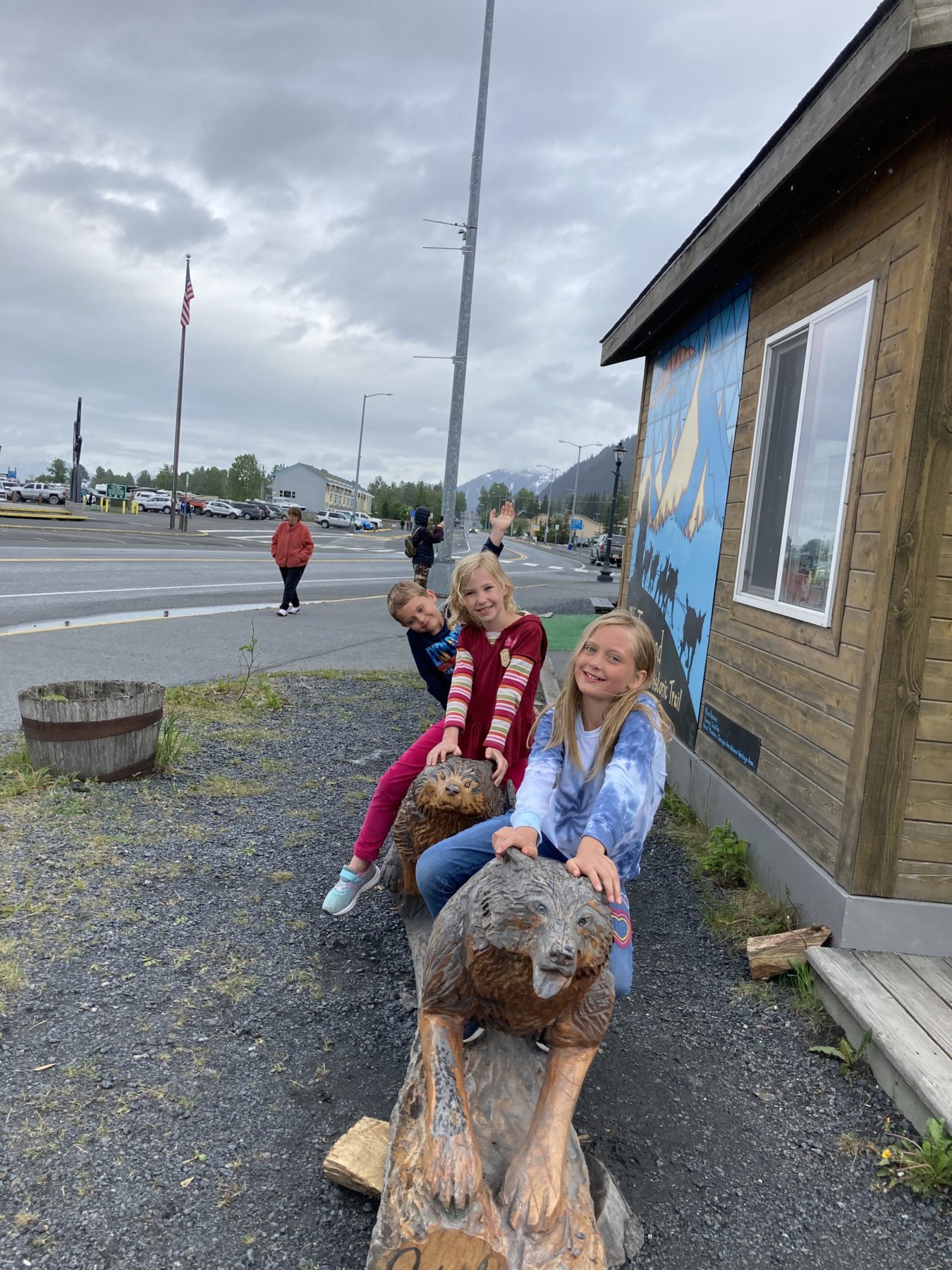 Seward has a museum and library located across the street from the walking trail. There is a fun movie that highlights historical events in Alaska. They also have a scavenger hunt for the kids. The cost is $5.
8. Gold Panning
After you finish your walk through town you might want to book a gold panning adventure. This is a great activity for children. The departure point is located in town.  This is one of the best things to do in Seward Alaska for Kids!
9. Dog Sled Ride
Another fun family activity is a dog sled ride.  It is located near Exit Glacier.  This is a 2-hour tour.  We went on a dog sled tour and loved it.  We did one in Wasilla, AK at the Iditarod Museum. (It was a lot cheaper but not as long.)
10. Go to Bear Creek Weir
Bear Creek Weir is another budget-friendly activity in Seward and is one of the best things to do in Seward Alaska! If you want to see salmon jumping out of the river, Bear Creek Weir is a must!  It is so cool!
This picture does not do it justice!  There were tons of fish swimming just below the water and many would jump up to say hi! 
You can not fish here but you can observe the jumping salmon. (To me this was pretty exciting.) 
Bear Creek Weir is located at mile marker 6.6 on the Seward Highway.  If you are looking for Seward AK things to do, this is it!!!
There are lots of camping options in Seward from tent camping, glamping, and RV sites.  The City of Seward Municipal Campgrounds provides tent sites and RV camping along the boat harbor and historic downtown.  These campsites are by reservation only and can be booked at www.cityofseward.us. 
You can also camp along the Seward Highway at  campsites such as  Stoney Creek RV sites (mile marker 6.3) or City of Seward Spring Creek Campground (mile marker 3.2)
Weather in Summer
The temperature in Seward averages around 50-60 degrees during the summer months.  
12. Eat at the Local Restaurants
You will not be disappointed in the local restaurants in Seward.  We had to try out a few and thought we would share our experience. 
Klondike Pizzeria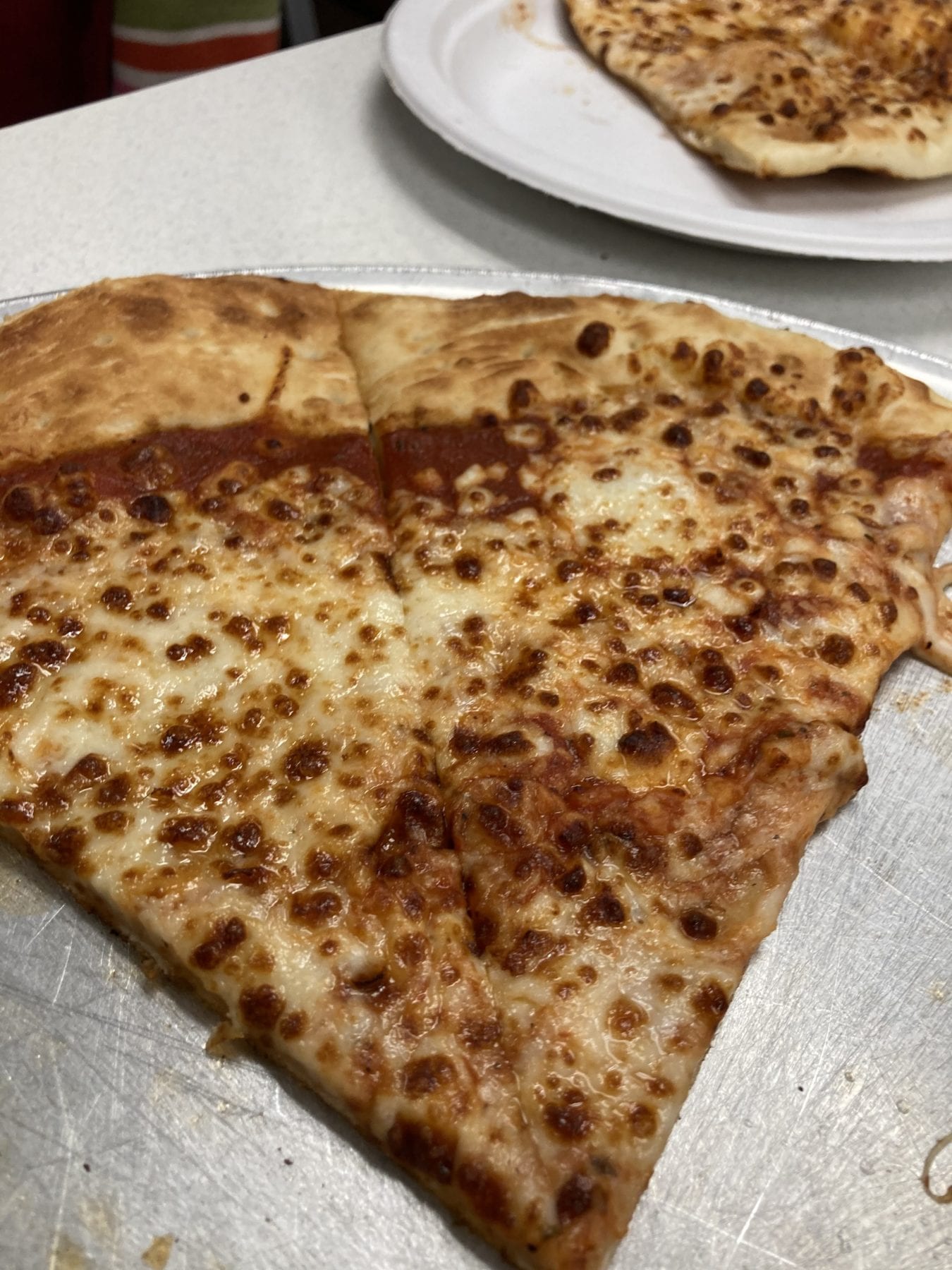 We love pizza! I was so impressed with the pizza joint.  We ordered two large pizzas and they were ready in 12 minutes.  The pizza was tasty and my kids loved it.  They still talk about how good the pizza was in Seward!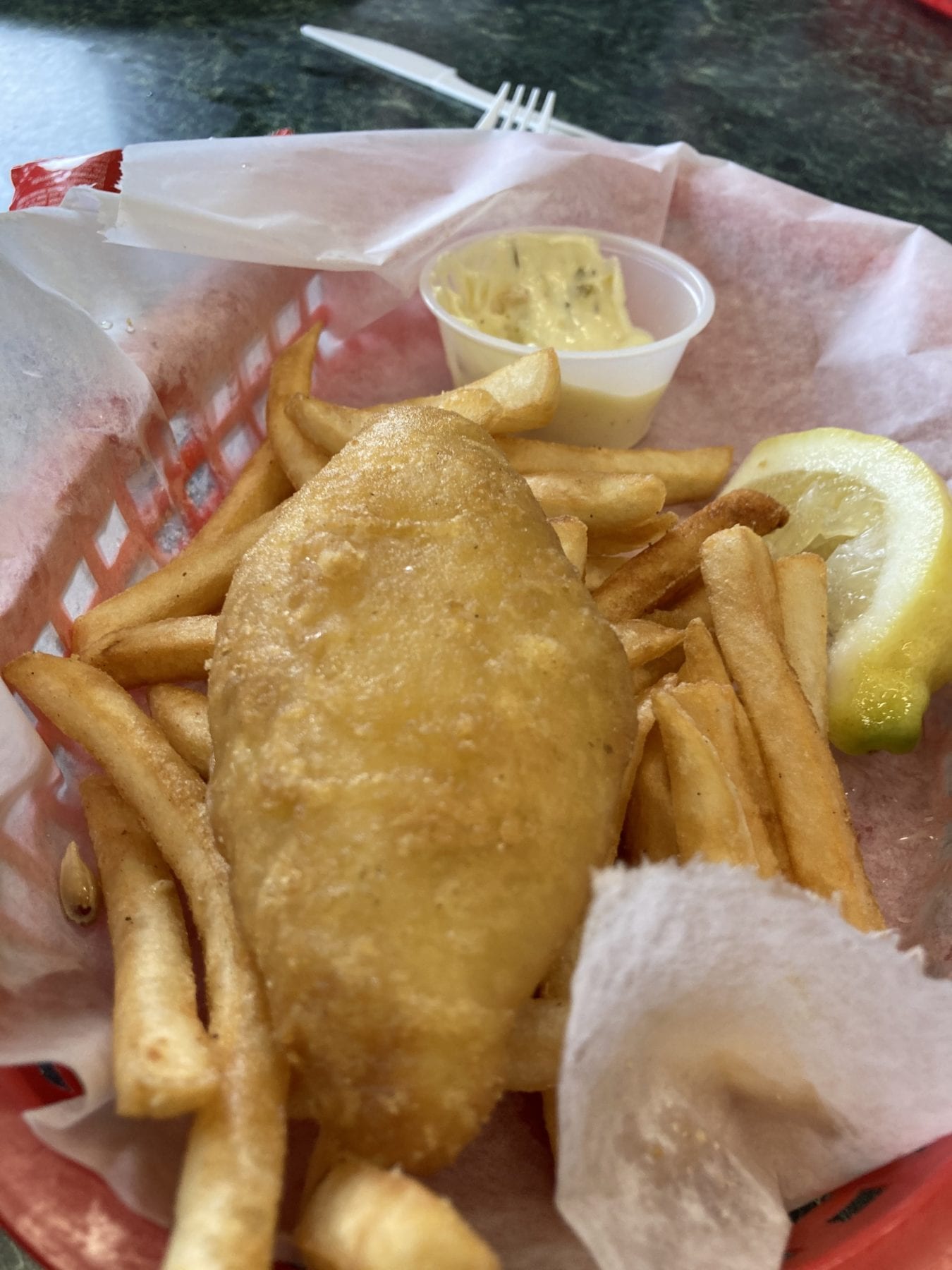 Located in the same building as Klondike is a Sea Food Restaurant.  You know you have to try some delicious fresh seafood when you are this close to the ocean.  
Hot Tip 
The kids' meals are about the same size as the regular meals, so save some money! 
Exit Glacier Salmon Bake
The salmon bake is located near the Exit Glacier turn off.  They offer authentic an Alaskan experience.  Salmon, halibut, and red snapper are a few of the fish options on the menu.  They also offer steak and burgers if fish isn't your thing.
Are you Ready to Go to Seward?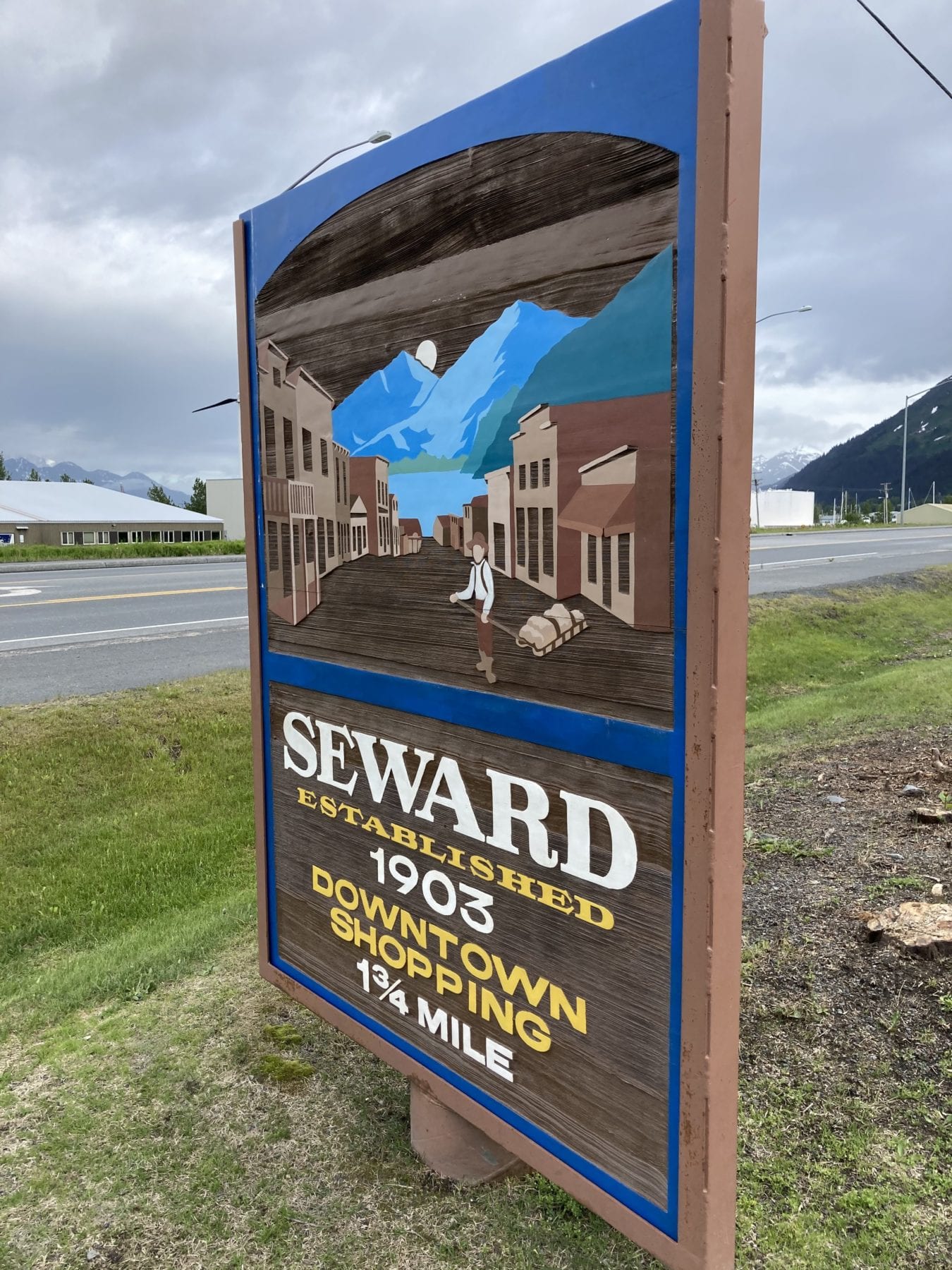 Hopefully, this helps you know all the things to do in Seward and what you want to do first and hopefully answered your question about whether Seward Alaska was worth visiting! ! This area is so beautiful and I know you will love it! 
Let us know which of the things to do in Seward AK sound good to you in the comments! 
More Adventures in Alaska
We planned an amazing Alaska itinerary.  We started with all the fun things to do in Fairbanks, including a Riverboat tour, and a trip to the North Pole to visit Santa. Then headed to Denali National Park. 
 We stopped in Talkeetna and took a flightseeing tour that actually landed on Mt. Denali.  We also spend some time in Anchorage.  Our last stop was Seward.  It was incredible and we loved visiting.  We love Alaska and highly recommend planning a trip! If you need help packing for Alaska, I have you covered there as well. 
Facebook Community
If you have any questions join my Facebook Travel  Community.  You can ask any questions you have about upcoming trips and everyone is happy to help you plan your trip.  I also try to give exclusive travel deals that companies send me.  It is a great group to join!