Are you looking for the best hikes in Oahu? Maybe some easy hikes in Oahu or some kid friendly hikes in Oahu?
You're in the right spot!
My family loves to hike!  We were determined to find the best hikes in Oahu and made it our mission!  We were not disappointed and wished we had more time to explore all the amazing hikes on the island!
Let's explore some of the best hikes in Oahu, as well as some of the easy hikes in Oahu!
If you are looking for a good reference, be sure to Pin this to Pinterest!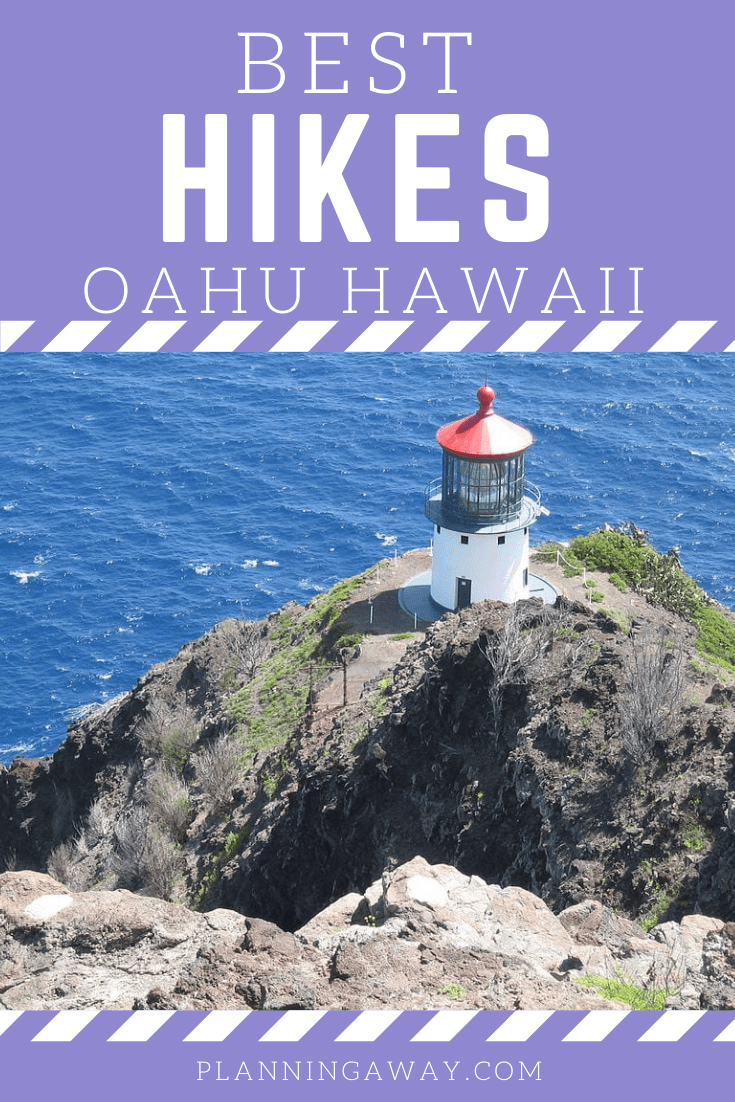 This post may contain affiliate links that will give me a commission at no additional charge to you.
Diamond Head Crater Hike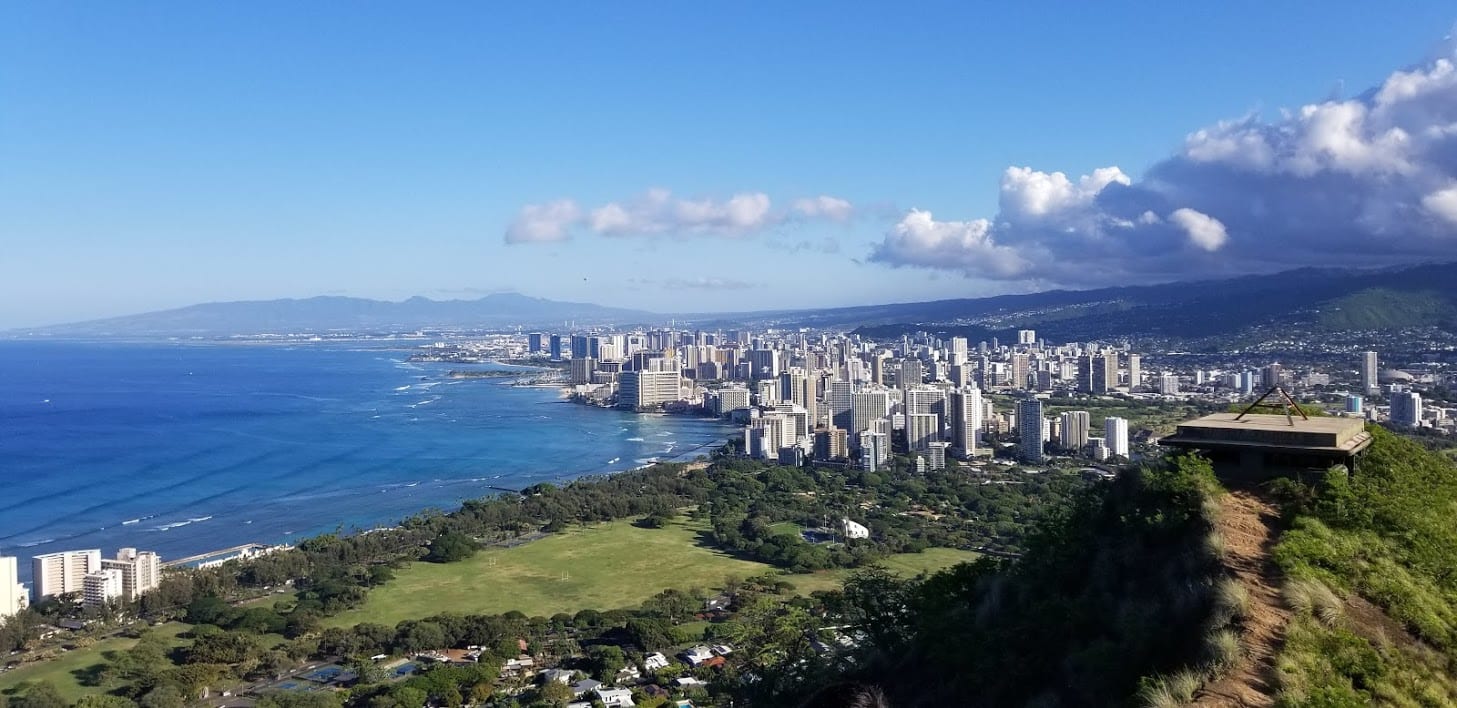 Diamond Head Crater Hike
Miles: 1.6
Location: Honolulu, Oahu, Hawaii
Duration: 1-2 hours
Difficulty: Easy – Moderate
Diamond Head State Monument may be one of the most famous landmarks in Hawaii.  This extinct volcano attracts millions of people looking for a great hike with amazing views.
The Trail
Diamond Head is a steep hike that involves lots of stairs.  But do not worry.  It is still categorized as a kid friendly hike in Oahu!  My husband and I are trail runners in the mountains of Utah and we actually ran up this trail.  I didn't think it was difficult but I was in pretty good shape.
The is was an easy hike on Oahu that I highly recommend.  Don't be nervous I saw elderly people on this trail as well as small children.  You will do great!
Parking
Parking is available at the start of the trail.  There is an attendant to collect the entrance fee which is $5 per car.  We arrived at 6:00 am and the lot was full!  We ended up having to park about a mile away and walk to the hiking trail. If you are a pedestrian there is a $1 entrance fee.  There are tour options to avoid the parking situation. 
Side Notes  
This hike has some amazing views, maybe the best in all of Hawaii.  Be on the lookout for a cute light house and an excellent view of Honolulu.  This hike is also really close to Waikiki, so if you are staying in that area be sure to check this hike out!
The trail can be very crowded. While we were able to run up the trail, we had to zig and zag around hikers. And when we say there is a lot of stairs, we are not joking! There are also tunnels and dark places that you need to go through near the top to get to the spectacular views.
This is a great family hike that can be added to your "kid friendly hikes in Oahu" list.
Moana Falls Hike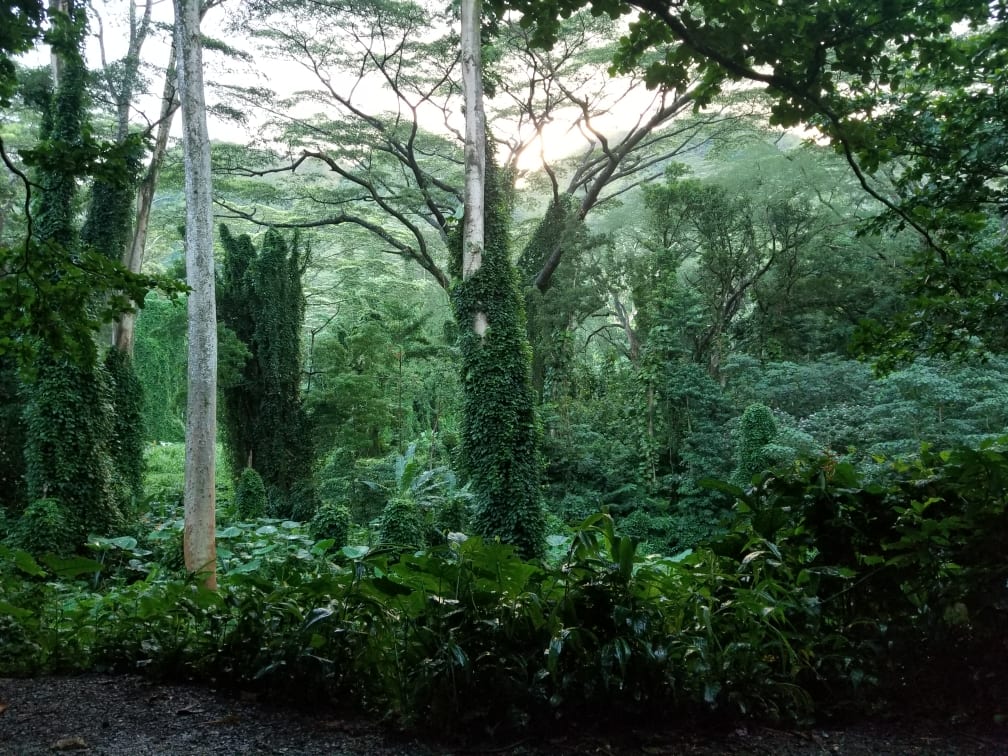 Moana Falls 
Miles: 1.6
Location: Honolulu, Oahu, Hawaii
Duration: 1-2 hours
Difficulty: Easy – Intermediate
Moana Falls is one of the most beautiful hikes in Oahu!
Moana Falls has been used in several movies and television shows such as Jurassic Park, Catching Fire, Lost, and Hawaii 5-0.  The beauty is unreal, and it is no surprise these movies chose to use this trail to film at.
My husband and I are trail runners and wanted to make it our mission to find the best hikes in Oahu.  Moana Falls is relatively close to Waikiki Beach, which was where we were staying. We wanted a short morning run, and this seemed like the perfect place. It did not disappoint!  
The Trail
This trail was so amazing and beautiful it stopped me in my tracks so many times because it is gorgeous. (Maybe not the best for trail running if you haven't seen the beautiful sites before!)
The trail was also muddy as it rains frequently in this part of the rain-forest.   This did not bother me one bit.  I did however have to slow down and be a little careful on parts. It was by far the most beautiful of the hikes we did in Oahu!  
In my opinion this is the easiest hike in Oahu because you will not even realize that you have been hiking, it will feel more like exploring. 
Parking
Parking is located at the bottom of Moana Road.  The cost is $5. There is an attendant there during certain hours.  However, we are early risers and went at 6:30 am, and there was no one on duty and we could find no way to pay. So if you want to avoid the cost go early!  
Side Notes and Warnings
The Moana Falls Trail is part of Honolulu Mauka Trail System consisting of 18 trails in the area.  Moana Falls is located in the Moana Valley. It leads up to a 150 foot waterfall. The trail to get to the waterfall takes you in the mountains of Koolau in a tropical rain forest. 
The pool beneath the waterfall is not safe to swim in.  There is a threat of getting infected with leptospirosis, which causes flu like symptoms for two weeks. The area near the falls is very muddy and slippery.  I had a slip at one point while running. Use caution!
We did not venture to the top of the falls because we did not feel it was safe. Some hikers have fallen from the top. If you avoid the pool and venturing to the top, you will be fine.  
I still define this as a "kid friendly hike in Oahu" because as long as you are smart you will be just fine. 
Makapuu Lighthouse Hike
Miles: 2.0 round trip
Location: Honolulu Oahu Hawaii – Near Waikiki
Duration: 30 – 45 minutes
Difficulty: Easy – Moderate
The Trail 
This trail is moderate but beautiful and worth the climb (about 500 ft)  The views from the top of the hike are phenomenal.   You will have an incredible view of the whole island.  If you look out to sea you will see hump back whales from December to May.  This hike is worth checking out.
Parking
The gate opens at 7:00 am for the Makapuu Lighthouse Trail parking lot. If you would like to go earlier, you can park on the side of the road.  Make sure you check the road signs and obey the law.  There is also a parking lot at Makapuu Point (you will have to hike back to the Makapuu Lighthouse Trail parking lot to start the hike). If you want to avoid parking there is a shuttle service available. 
Side Notes and Warnings
This is a great kid friendly hike in Oahu.  The views are incredible.  It is better to do this hike early in the morning as the day goes on the hotter it becomes.
There is an option to view the Makapuu tide pool and blowhole.  It is pretty dangerous and not recommended for kids.  If you are adventurous you can go down a little bit farther and see the tide pools.  If the waves are crashing it is not recommend going down that path.
Lanikai Pillbox Hike
Miles: 1 mile
Location: Westside Oahu (40 minutes from Waikiki)
Duration: 1 hour – 1.5 hours
Difficulty: Moderate
The Trail
The trail is moderate because the first part is very steep.   Although, you are steadily climbing upward, the hike is not as intense as the first part.  Many kids and families easily complete this trail.  It takes about 20-30 minutes to reach the first pillbox.  If you continue for about 10 more minutes you will reach the second pillbox.
The pillbox hike has some of the best views of the west side of Oahu.  As you climb the views get better and better.  This is a great hike for all ages!
Parking
There are a few parking spots located on the right side of the street that leads to the trail.  More parking is located down the road on the left side.
Side Notes
This trail gets crowded quickly, so the earlier you go the better. Also, make sure to wear comfortable shoes.  This is an easy hike on Oahu after the initial climb.  
Waimea Falls Park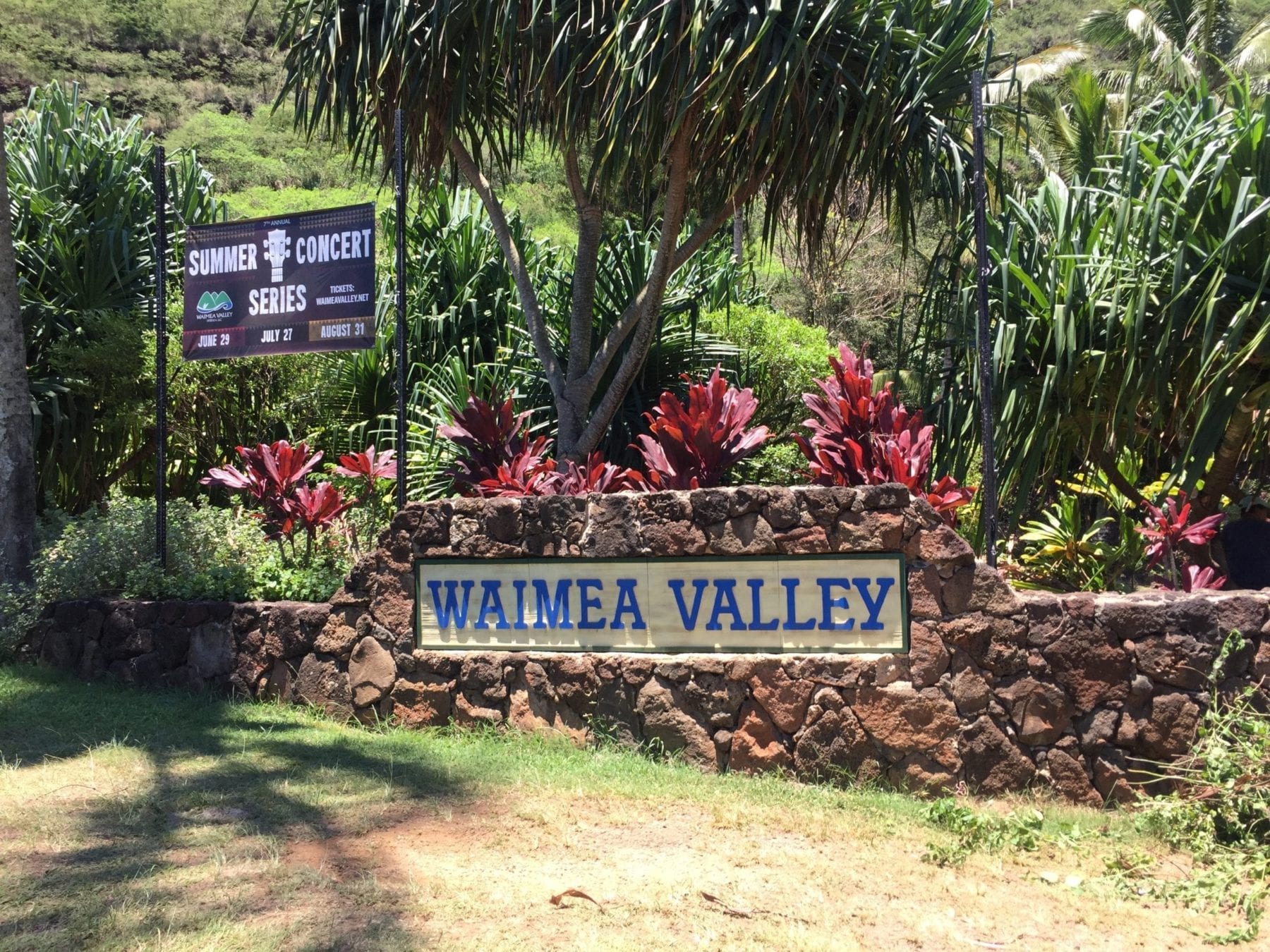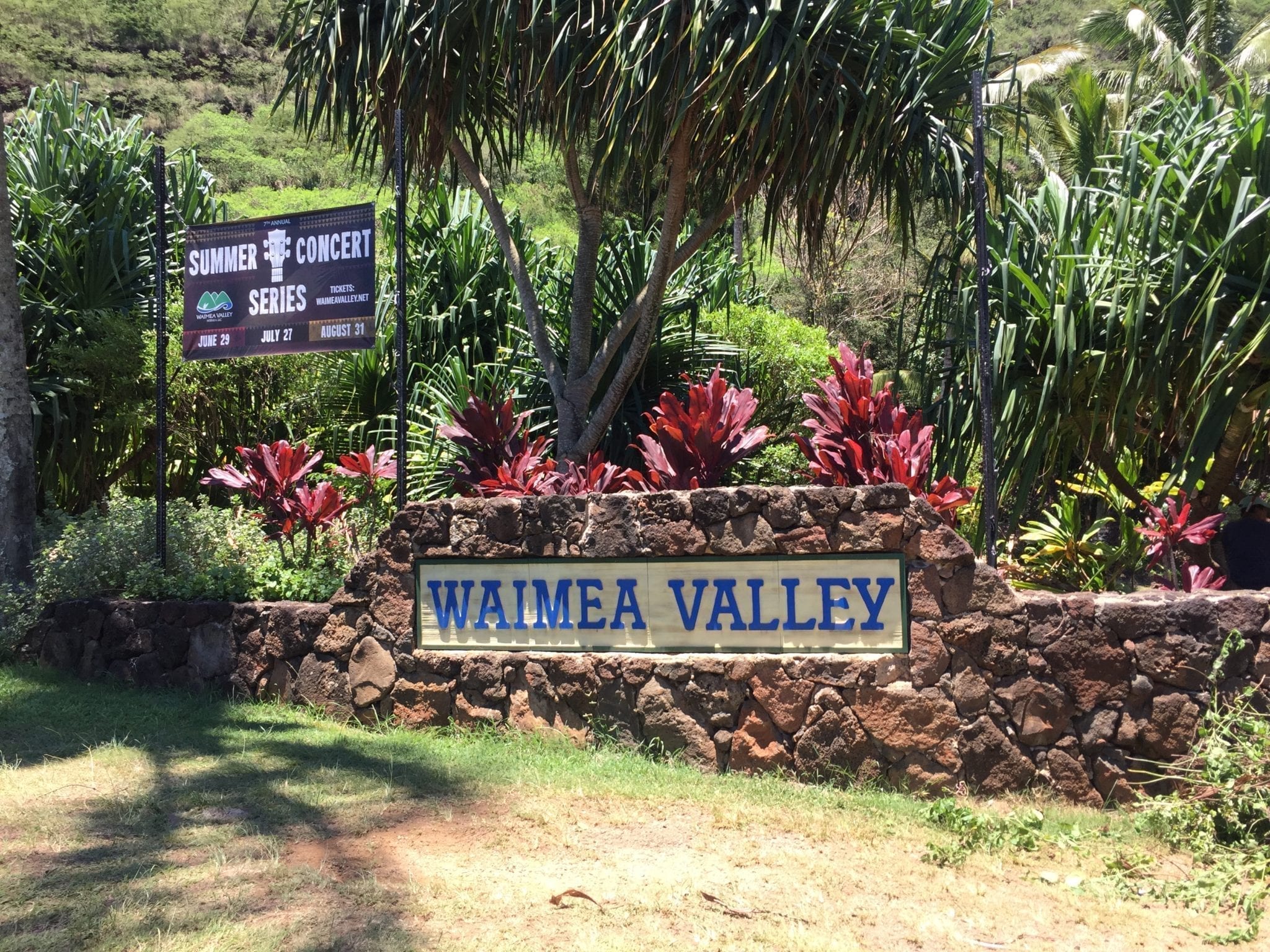 Waimea Falls
Miles: 1.5 round trip
Location: Honolulu, Oahu, Hawaii – North Shore
Duration: 1-2 Hours
Difficulty:  Easy
Cost: $14-$18
Waimea Falls has more than just hiking and that is what you are paying for.  There is a beautiful botanical garden leading up to the falls. Swimming is also available once you get to the falls.  A lifeguard is on duty and life vest must be worn.
The Trail
Waimea Falls is a paved trail up to a waterfall.  I really struggled calling this a hike because 3/4 of a mile is not a hike in my mind.  The site also charges $18 per adult, which I was skeptical about.  On the bright side, if you have a stroller or wheelchair this is the perfect place to visit.
There are summer concerts and events available to attend.  Some people even film in this location for movies.
This is probably one of the best easy hikes on Oahu.  
Parking
Parking is free at Waimea Falls.  If you travel farther down paid parking is available for the beach across the road. There is also a shuttle service available. 
Side Notes
If you have a Go Ohau Card, this site is included.  If swimming at the waterfall is unavailable the day you go, you will be able to come back at any time during over the next 10 days to experience swimming at the falls.
This is a perfect destination for a kid friendly hike on Oahu! 
Things to Bring on Your Hike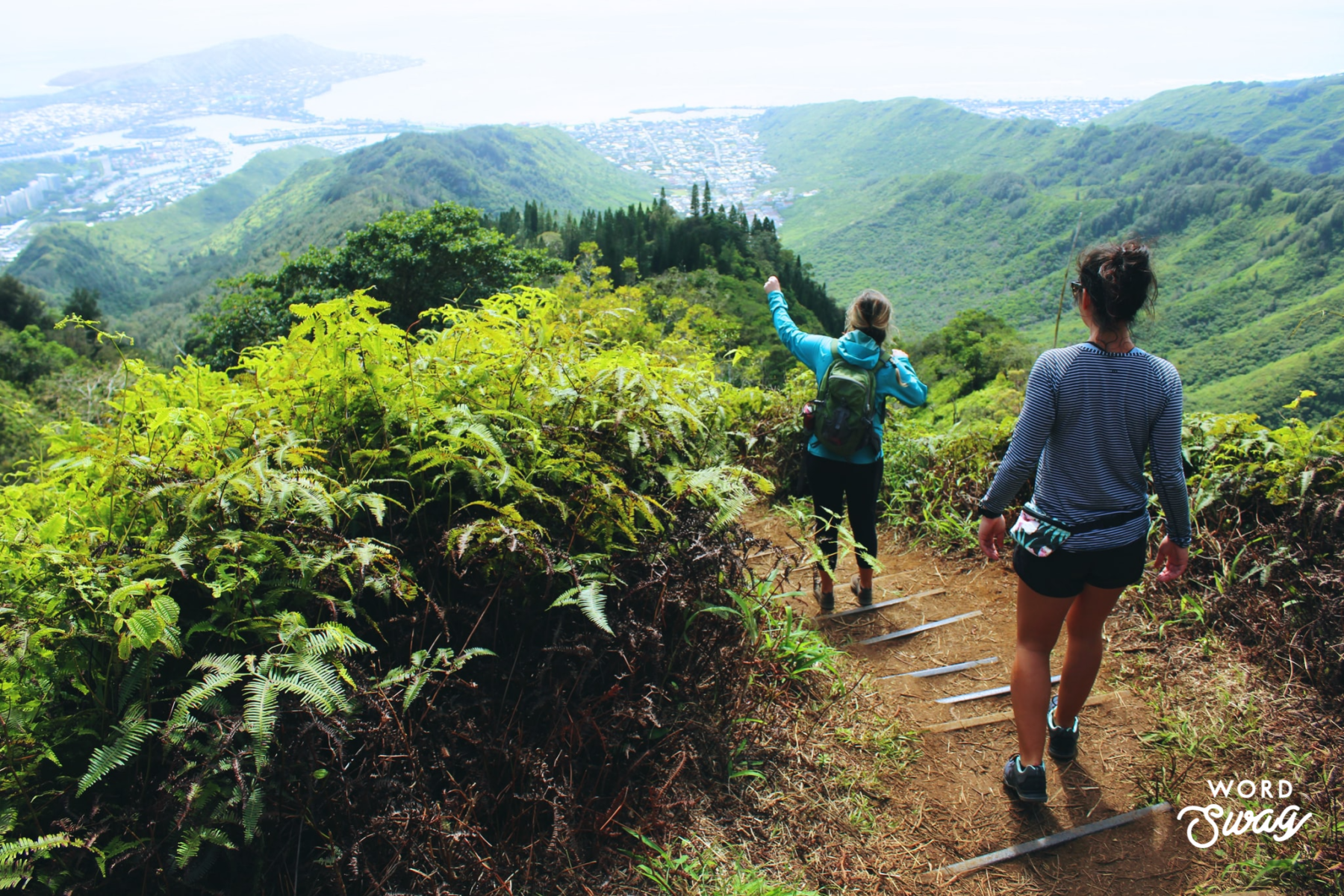 These hikes are amazing and you are going to have a great time.  There are a few things to pack for Hawaii but specifically for hiking in Hawaii. I recommend the following items: 
Bug Spray
Hawaii is a tropical paradise for all creatures. Luckily, I didn't get too many bites but better safe than sorry. 
Sunblock
Some of the hikes like Moana Falls are completely covered but other hikes like Diamond Head you will be fully exposed to the sun.  You do not want to get burned so make sure to apply some sunblock before hitting that trail. 
Water Bottle 
Always bring a water bottle when you are hiking.  This is my number one rule.  You do not want to get dehydrated along a trail. 
Backpack
Bringing a backpack on your hike is a great idea. Store some extra energy boosting snacks. You can also store everything listed above all in one spot.  
Runner's Belt
Personally, when I hike I like to have my water handy.  I love the runner's belt because not only can I store my water but my cell phone can fit in the zipper pocket while I hike. 
I hope these recommendations help you prepare for your hike! The images below will lead your straight to Amazon. 
Best Hikes in Oahu and More!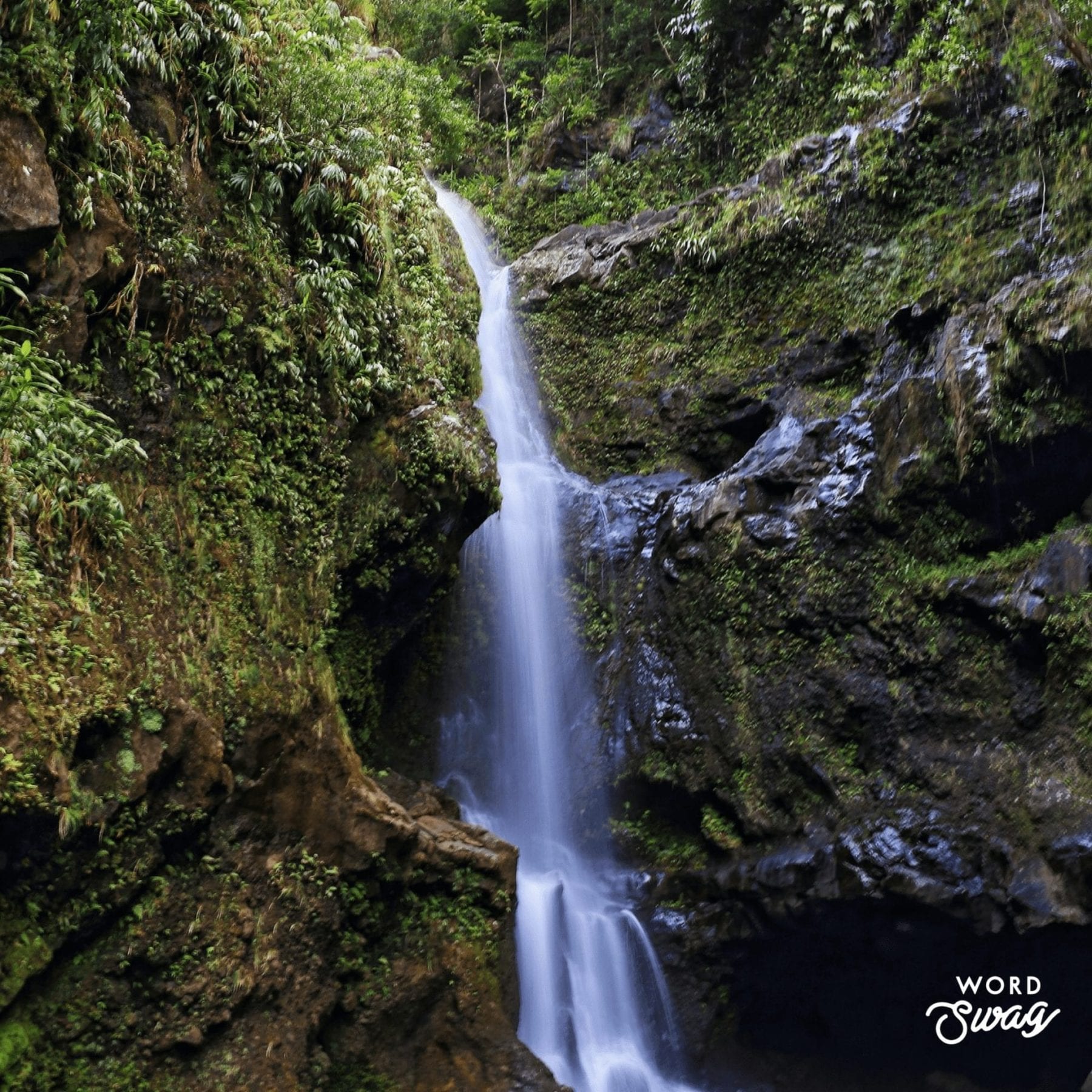 Hopefully, you now can explore some easy hikes in Oahu and see which one is your favorite!  My favorite was Moana Falls.  If you have a favorite hike in Oahu, please let us know by leaving a comment below! Also, if you know of any other kid friendly hikes in Oahu comment below! 
See More of Hawaii
Hiking in Oahu made me want to explore the other islands. I can't wait to hike on Kauai, and then with my kids on Maui!
Have fun in paradise! If you are looking for more amazing things to explore in Oahu be sure to check out my One Week in Oahu Itinerary,  Hanauma Bay, Pearl Harbor, best places to snorkel on Oahu , Polynesian Cultural Center and Where to get a Dole Whip posts!
Also, you may be interested in my One Day in Maui Itinerary, or my crazy experience driving in Maui on the road of death, if you decide to island hop to Maui.
Facebook Community
If you have any questions be sure to join my Facebook Travel Community   This great community can help answer any questions you may have about your upcoming trips. Plus, I try to add any great deals or promotions that companies send me!
Oahu Waterfall Tour
If you want a hiking tour check out the link below by clicking the image!  This tour is approximately 4 hours.  The tour will pick you up from Waikiki.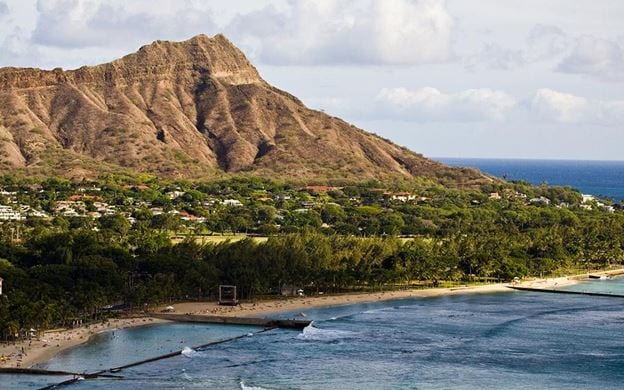 Bonus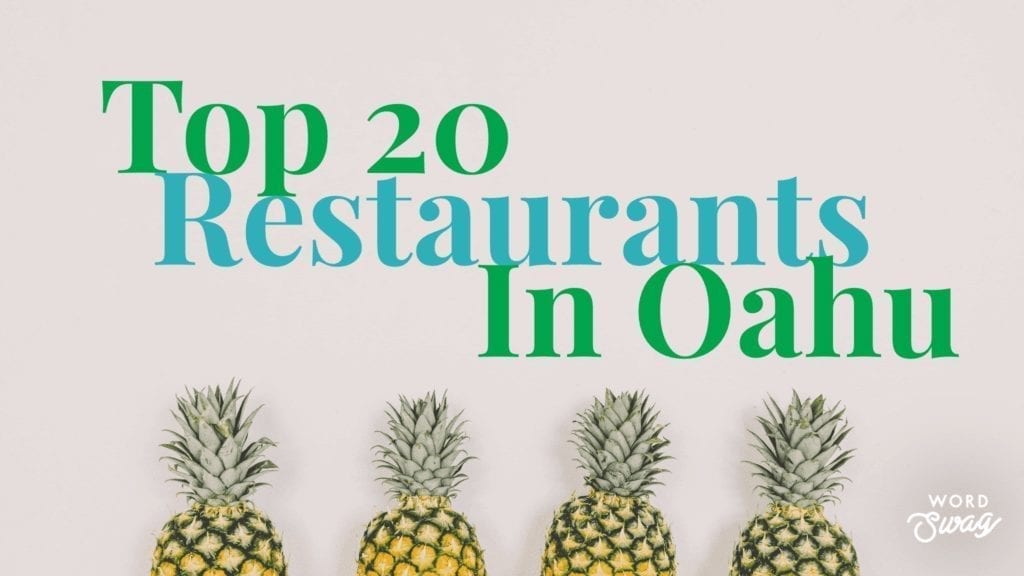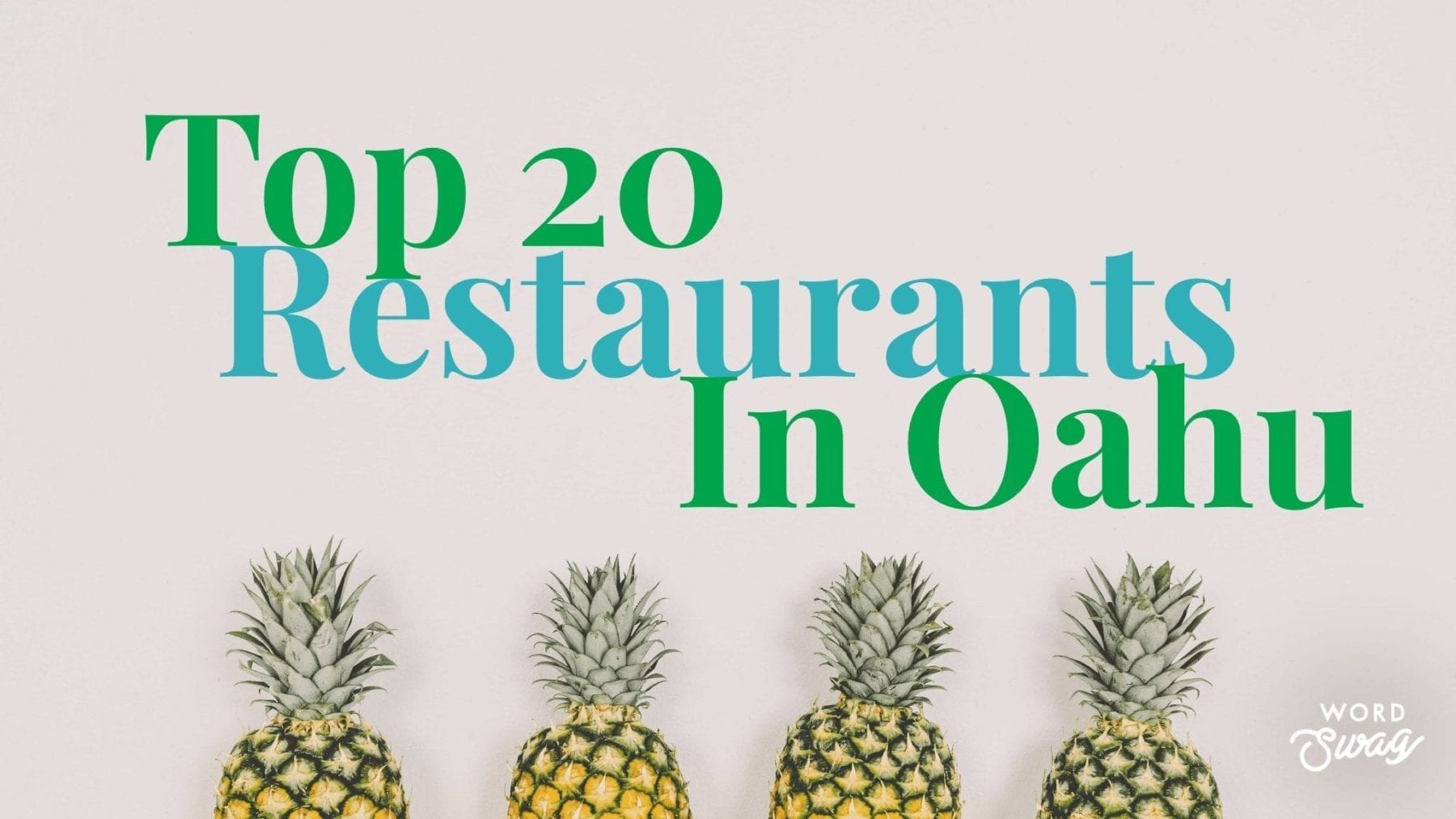 Be sure to get a copy of the Top 20 restaurants in Oahu!  I will email you a copy!