Are you ready to plan a one week Oahu Itinerary?
Great! I will do my best to help you. I love Hawaii! This is really the best Oahu itinerary if this is your first time to Hawaii or if you just want to do the most popular things on the island.
If you want to save this information for later be sure to pin to Pinterest!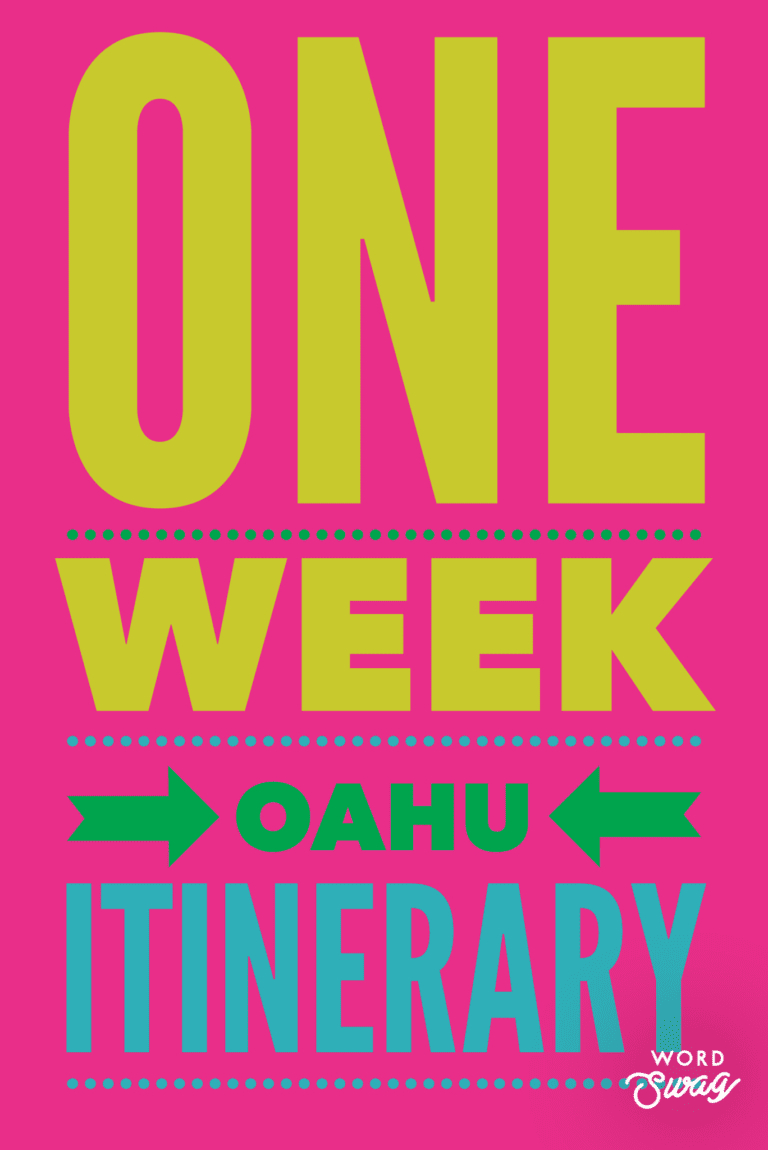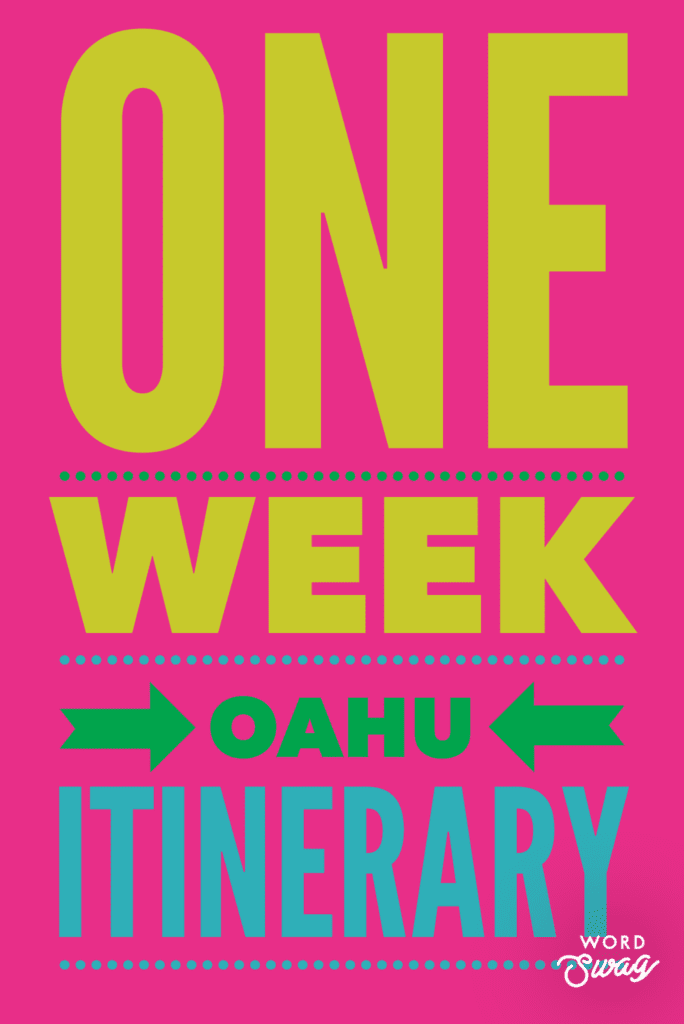 This post may contain affiliate links that will give me a commission at no additional charge to you.
Day 1 - Oahu Itinerary - Honolulu Waikiki Area
Obviously, you can mix and match days in this one week Oahu itinerary. Maybe you want to start with the North Shore or another area, and that is totally okay.
This Oahu itinerary is just a starting point to help you get ideas of what you want to do. Hawaii Travel Tips are also available to help you plan your trip to Oahu. So pack your bags and lets get started.
One Week in Oahu Day 1
Four Items on Your Agenda:
Moana Falls
Pearl Harbor
Waikiki Beach Sunset
Waikiki Dinner and Shopping
Morning Hike in Oahu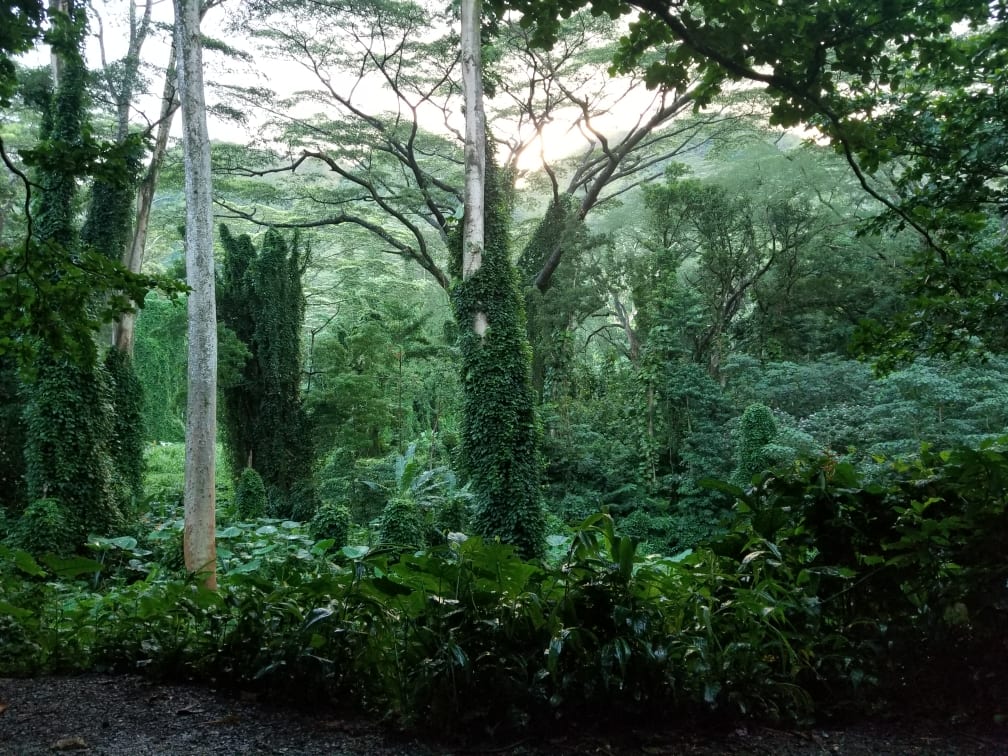 Morning – Hike Moana Falls – 2 hours
I love to hike! So in this Oahu itinerary there will always be an option to hike and a recommendation for an amazing hike in the area!
My favorite hike near Waikiki Beach is Moana Falls. This hike is located about 5 miles from the Honolulu area. It is one of the most beautiful hikes I have ever been on. Going early in the morning was perfect because there was hardly anyone on the trial.
Afternoon – Pearl Harbor – 3 – 6 hours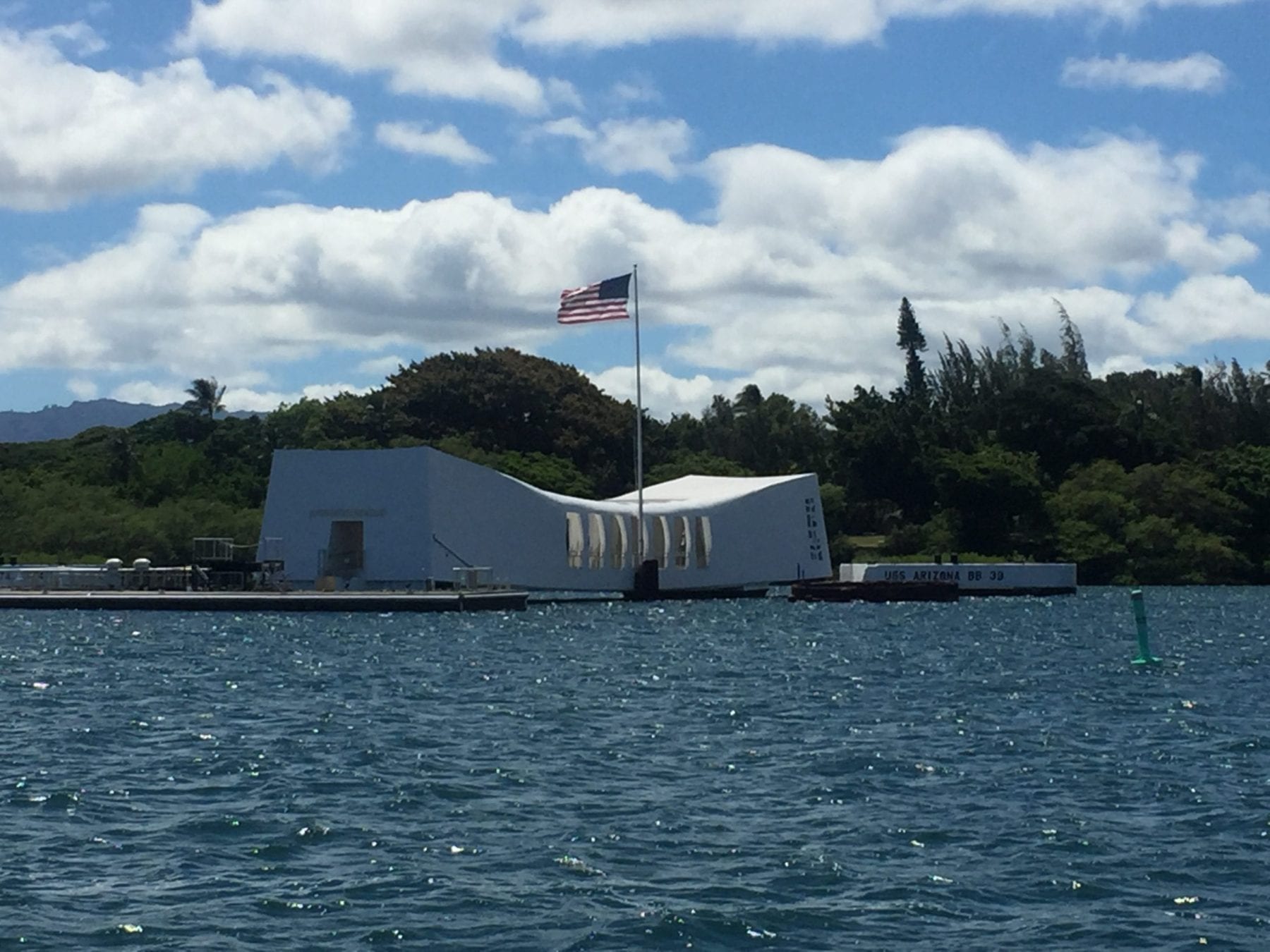 Pearl Harbor National Memorial is worth putting on your one week in Oahu itinerary.
How To Get Tickets
I highly recommend you get your tickets ahead of time (you can do so up to 60 days in advance) because slots can fill up fast! Internet searches may give you an array of options and prices, so I recommend going to recreation.gov or to the official Pearl Harbor site (which will take you to recreation.gov).
You do have to pay a $1 per person reservation fee, but admission is otherwise free for general access, which includes the "Road to War" museum, the "Attack Gallery" museum, exhibits along the harbor, and a boat ride to the USS Arizona Memorial.
For $7.50, you can get a headset. When you get a general admission ticket, you pick a specific time. This time relates to when you enter into the theater in preparation to board the boat that takes you to the USS Arizona Memorial.
If you pay $72 ($35 for ages 4-12), you can also see the Battleship Missouri, the USS Bowfin Submarine Museum and Park, and the Pearl Harbor Aviation Museum.
If tickets are gone for when you want to go, additional tickets are released 24 hours beforehand at
www.recreation.gov .
Our Experience
Don't be fooled by all the tours that are out there. When I was looking, $75 seemed to be the cheapest option. Ultimately, paying a minimal convenience fee and not including some of the other museums on the property is what we decided to do.
On the other hand, if you would like a personal tour guide then maybe spending the extra money is something that you would want to do. Or if you need transportation to Pearl Harbor a tour would be necessary.
Pearl Harbor Hours
Pearl Harbor is open at 7:00 am and closes at 5:00 pm.
Pearl Harbor is the third most visited site in Oahu with almost 4,000 visitors each day. Be sure to plan accordingly. It is suggested to arrive an hour before your time so that you can park and view the museum's before the viewing the movie.
Sunset on Waikiki Beach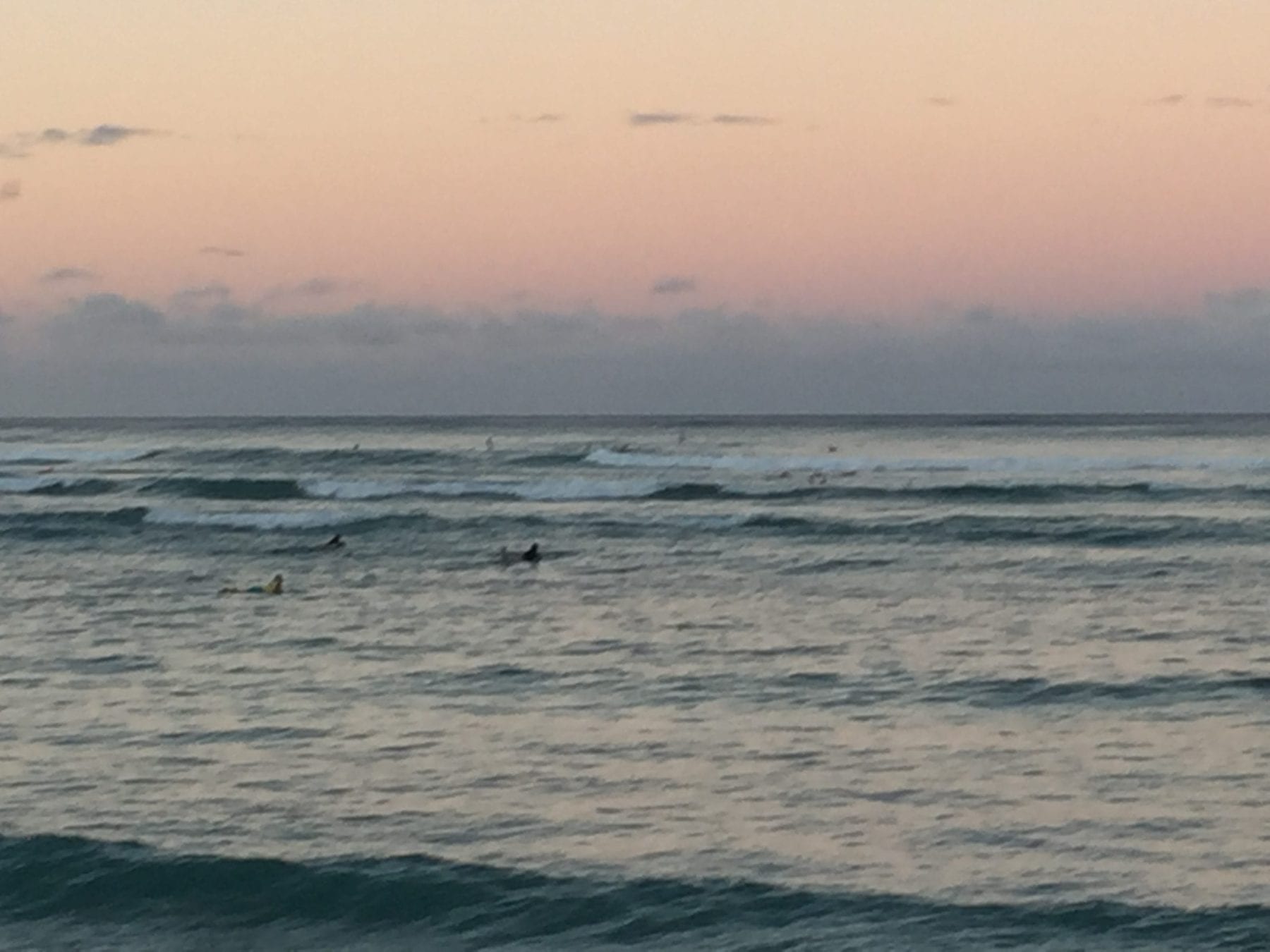 Seeing a sunset on Waikiki Beach make sense if you are staying right on the beach. We stayed on the beach on our trip, and loved it. You could easily walk out of the hotel and sit and enjoy the setting sun. After, you relax and re-energize yourself after a long day the next stop is to get dinner and do some shopping in downtown Waikiki.
Shopping in Waikiki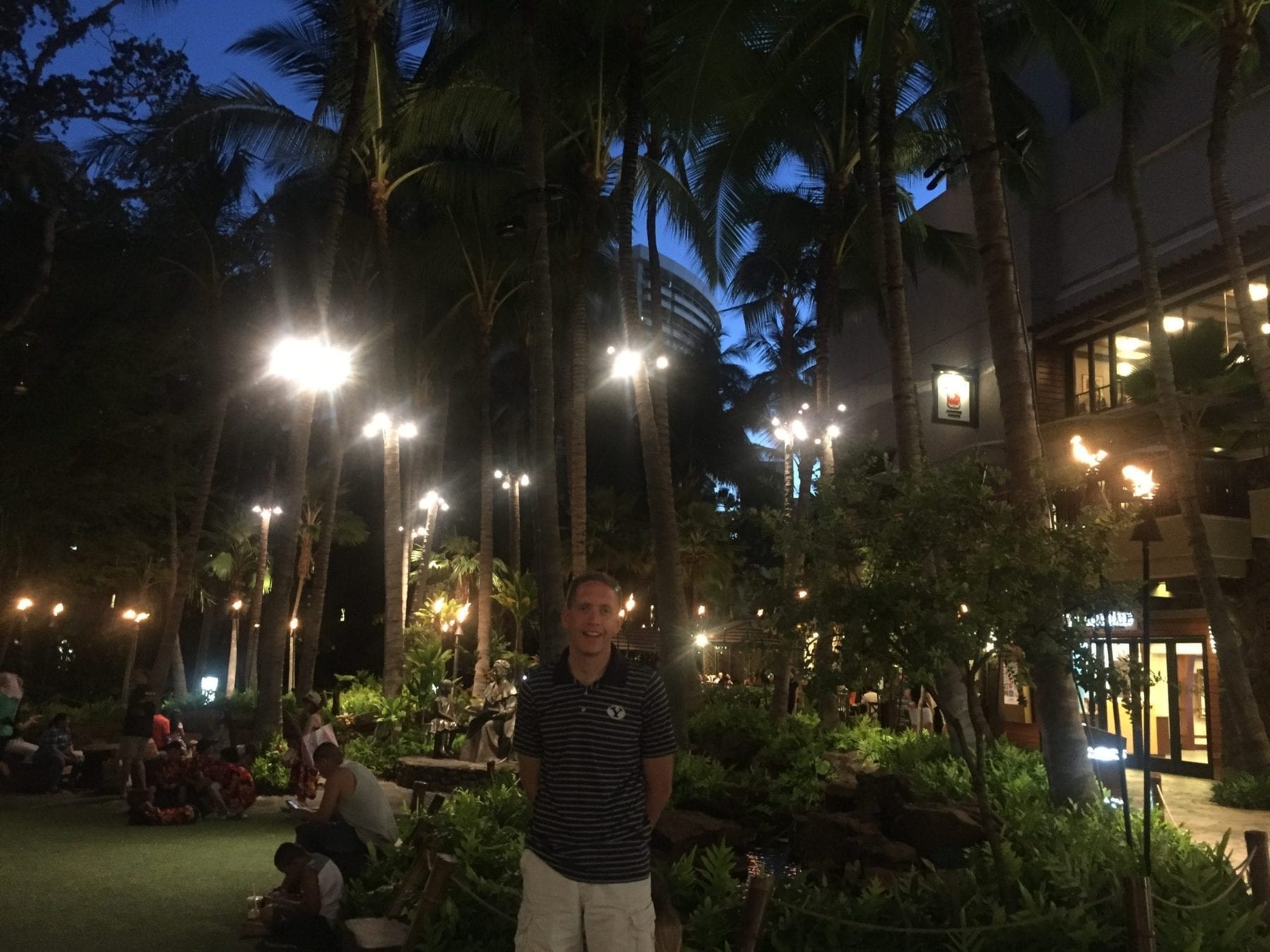 To end a perfect day, you need to head to Kalakaua Ave. This is the street directly opposite of the main part of Waikiki Beach. There are restaurants and shopping all along this area. It really is a happening place.
If you like high-end shopping there are lots of designer stores in this area. Souvenir shopping is available as well. Honolulu Cookie Company is a great stop! We would have loved to stay out later but having been so busy all day and being a tad jet lagged we headed in and called it a night!
Day 2 Oahu Itinerary- Waikiki and Honolulu Area
One Week in Oahu Day – 2
Four Items on Your Agenda:
Hike Diamond Head
Hanauma Bay
Tour of Iolani Palace
Wakiki Night Life
Morning Hike – Diamond Head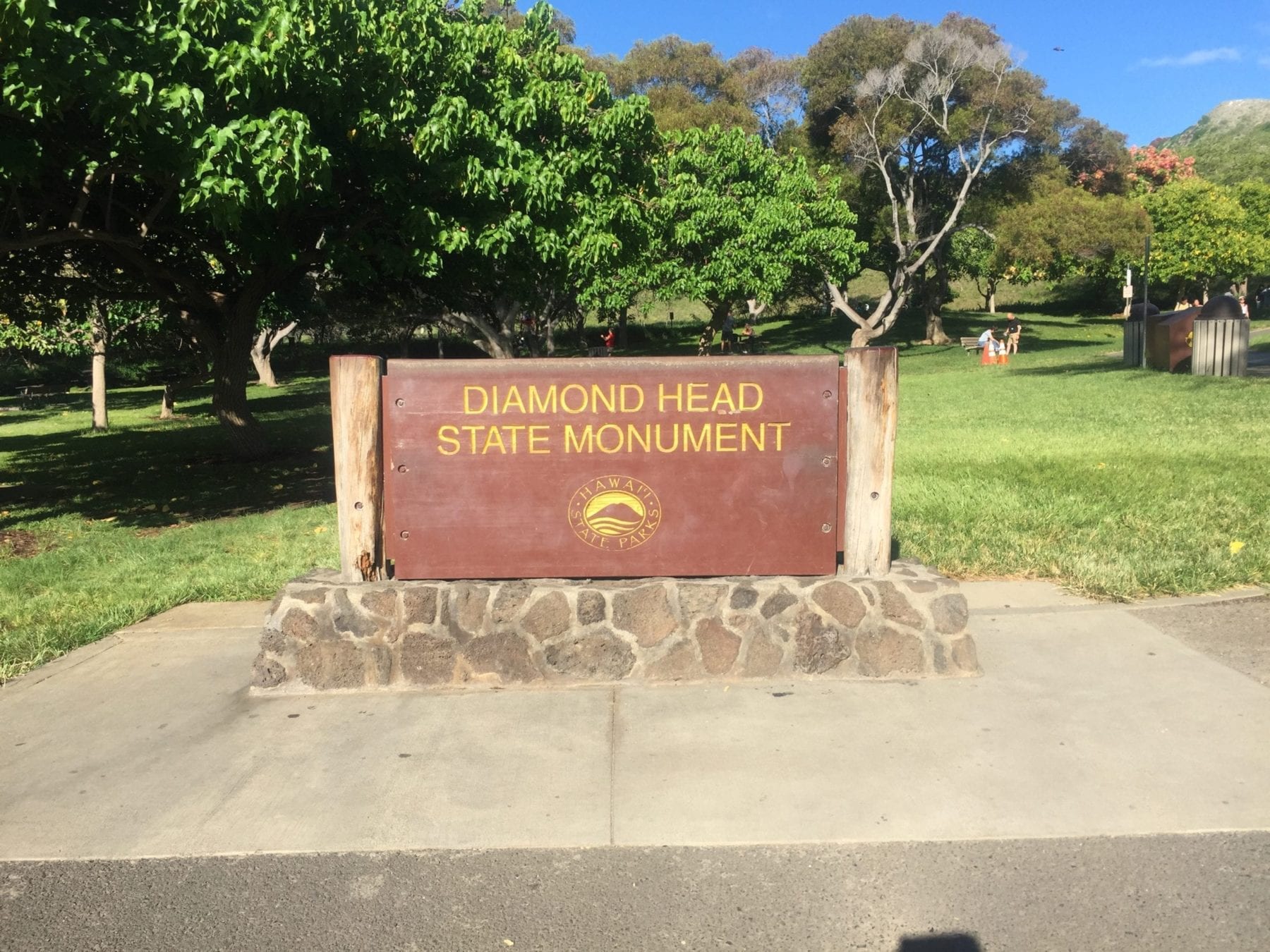 Diamond Head is an extremely popular hike on Ohau. It is an extinct volcano turned in to a hiking trail that ends with a panoramic view.
I would recommend waking up very early to hike for a couple of reasons. The parking lot fills up by 6:30 a.m. We arrived at that time and ended up having to park a mile away. Luckily, we were in incredible shape and loved running the extra mile.
The hike is pretty steep and there is a lot of stairs. Try to get in shape before Hawaii so this hike can be enjoyable or just take it really slow.
Diamond Head Fees
It does cost $5 per vehicle or $1 if you are walking in and not driving. The official parking lot fills up fast various times during the year, so go early! Otherwise, you may need to park farther away, and have quite a hike to get to the hike!
This hike will take about 2 hours, and offers amazing views.
Hanauma Bay Snorkeling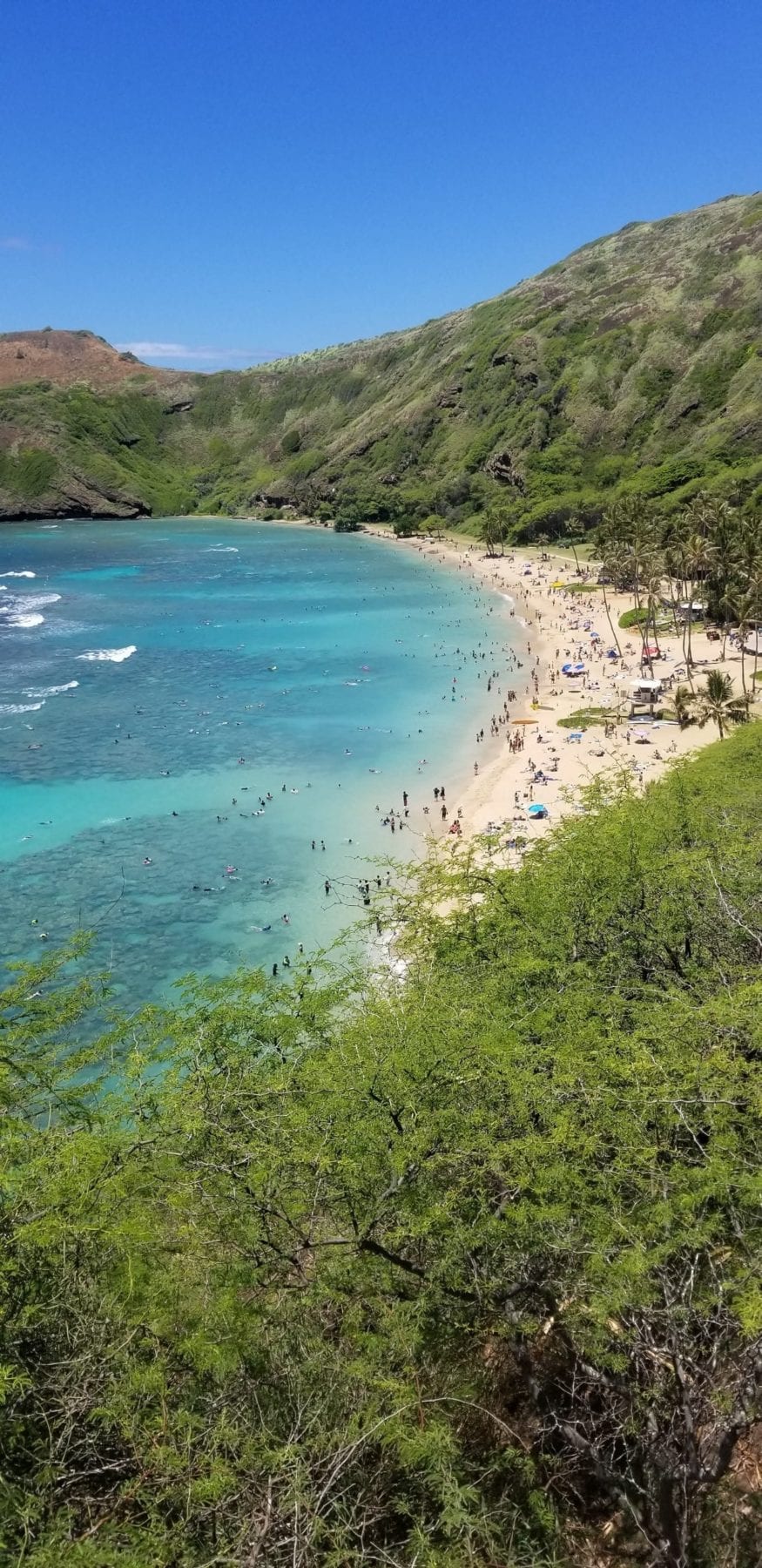 Hanauma Bay is gorgeous! We spent an afternoon at Hanauma Bay and loved it. This beautiful snorkeling area was formed by a volcanic cone and has an amazing coral reef. The water is really shallow in this area but there are many many fish and sea life to see.
Hanauma Bay Hours and Fees
Admission – $7.50 plus $1 for parking – children under 12 are free.
Hours – 6:00 am – 7:00 pm
After, Hanauma Bay I would get lunch and relax. If you love a little historic tour my next stop would be the Iolani Palace.
Iolani Palace
The Iolani Palace was built in 1882 by King Kalakaua. It was the home of Hawaii's last reigning monarchs and served as the official royal residence and the residence of the Kingdom's political and social life until the overthrow of the monarchy in 1893.
Tour, Hours, and Admission
Tour – Lasts about an hour and a half. Allow yourself about 2 hours at the Iolani Palace
Hours – 9:00 am – 4:00 pm Mon – Sat
Admission – $20 self guided tour $27 guided tour – children are $6 for either tour.
Waikiki Night Life
If you have time you can get dinner, do a little more shopping, or enjoy the street performers in downtown Waikiki. Or you could go back to your hotel and enjoy the pool and services provided by hotel.
Day 3 - Oahu Itinerary - Slowly Heading to North Shore
One Week in Oahu Day 3
Three Items on Your Agenda:
Dole Pineapple Plantation
Snorkel at Shark's Cove
Surf At Waikiki Beach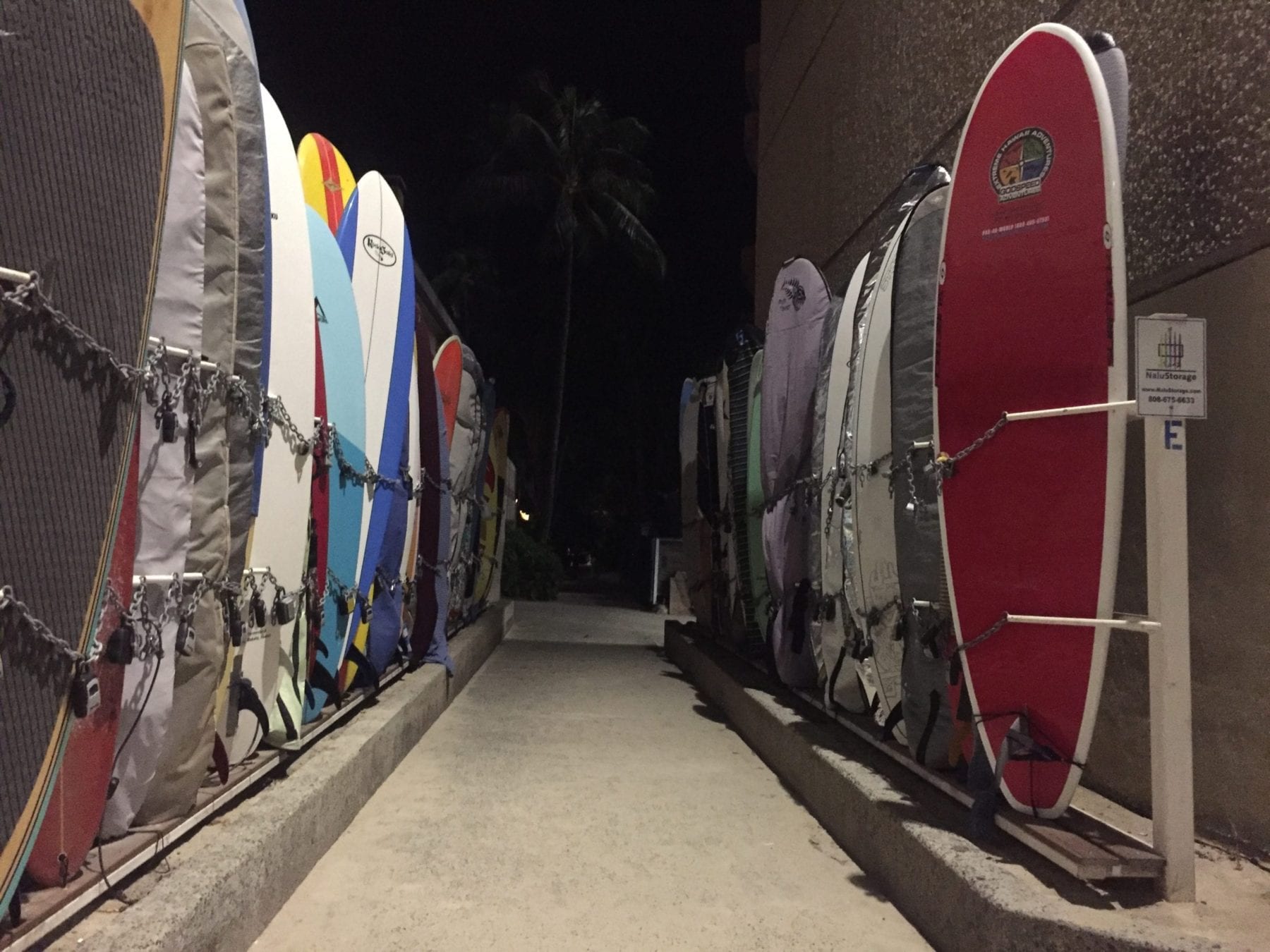 It might be good to schedule a surf lesson in advance. If you already know how to surf but need to rent a surfboard you may want to prearrange this as well. There are surfboards and lessons available on Waikiki Beach.
Wake up really early! 5:30 – 6:00 am. This is the best time to get out on the ocean and hit the waves. You can surf later but it will be really busy!
I would plan to surf until around 10:00 am. This will give you enough time to get back to your hotel and shower before you have to check out.
Dole Plantation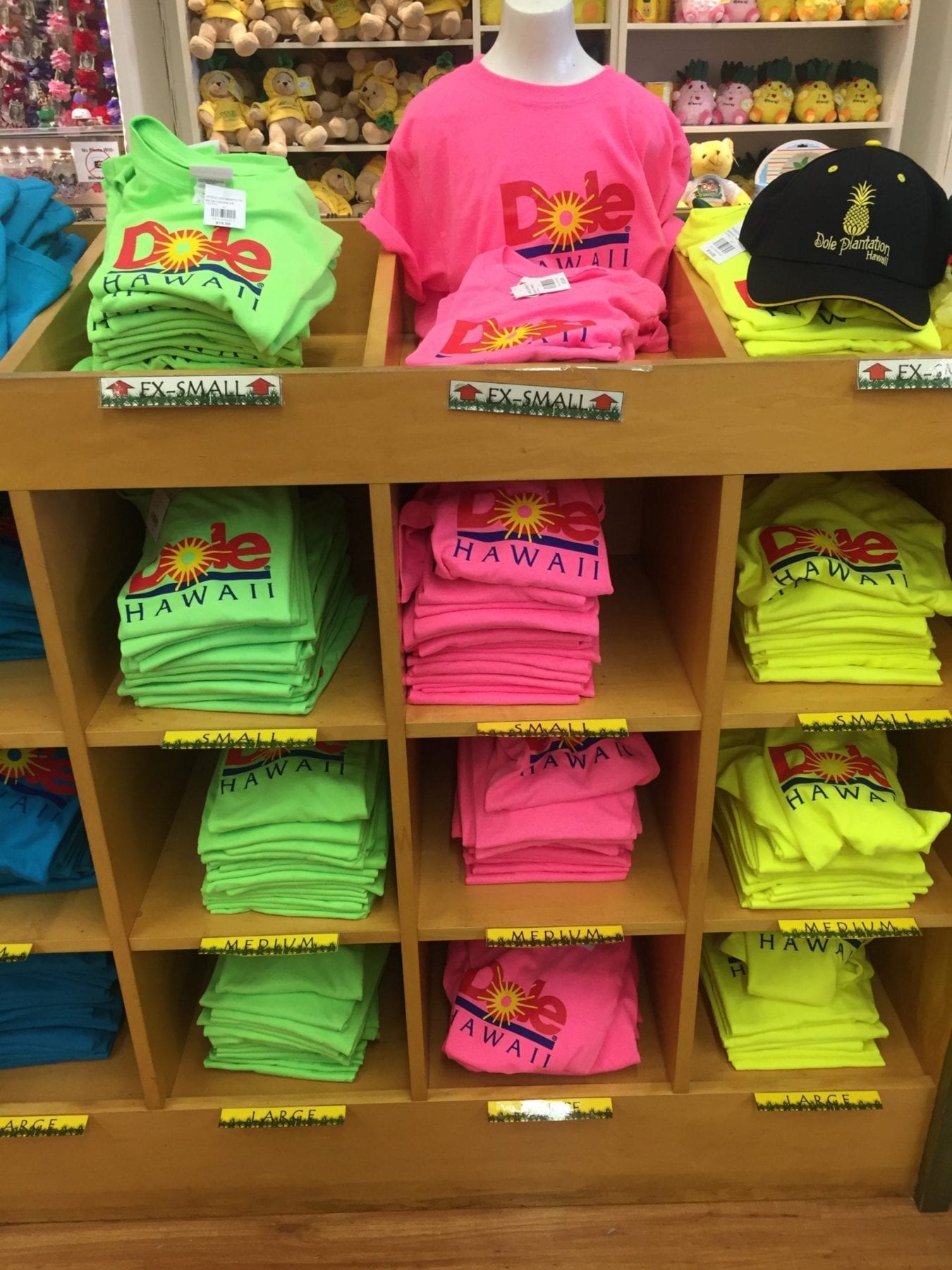 I enjoyed stopping at the Dole Plantation. If you are traveling with kids then this is a perfect location! There is a corn maze, train ride, garden tour, and eatery. This is a great place to get a Dole Whip in Hawaii.
Admission
Train – $12
Garden – $7.50
Maze – $8.25
You can decide if this is something you would like to do or head on to the North Shore.
Snorkel at Shark's Cove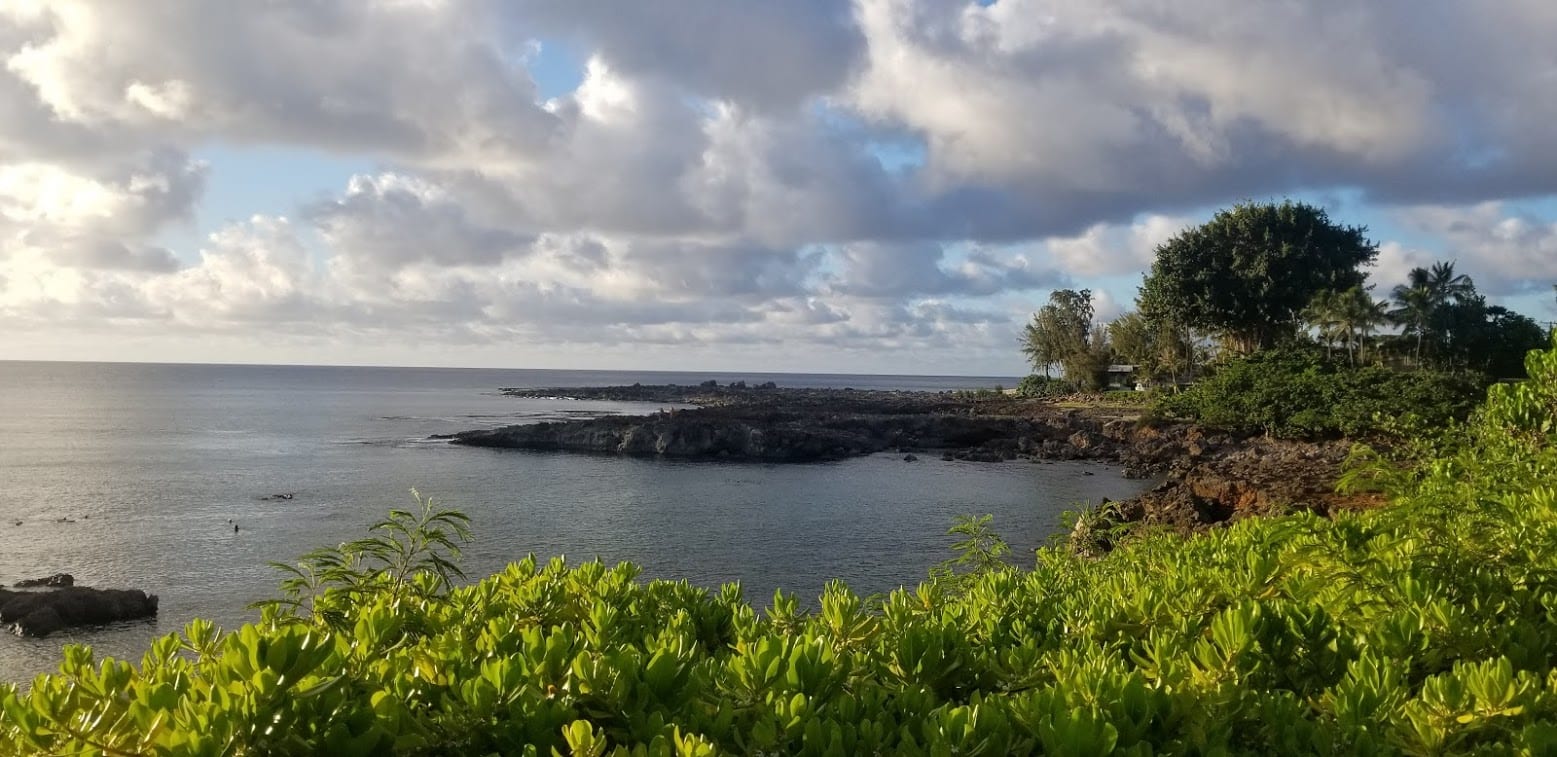 Shark's cove is a free place to snorkel. You can rent snorkeling equipment nearby as well. There are public bathrooms to change and shower at as well. We loved snorkeling in Oahu and hit many spots as we explored the island.
It would be good to go check in to your new hotel located on this side of the island. We stayed at the Courtyard Marriott because it was located right next to the Polynesian Culture Center. If I had to do it over I would stay at Turtle Bay Resort. We explored this hotel and loved the snorkeling available at Turtle Bay Resort.
Day 4 - Oahu Itinerary - Polynesian Culture Center
One Week in Oahu Day 4
One Item on Your Agenda:
Polynesian Culture Center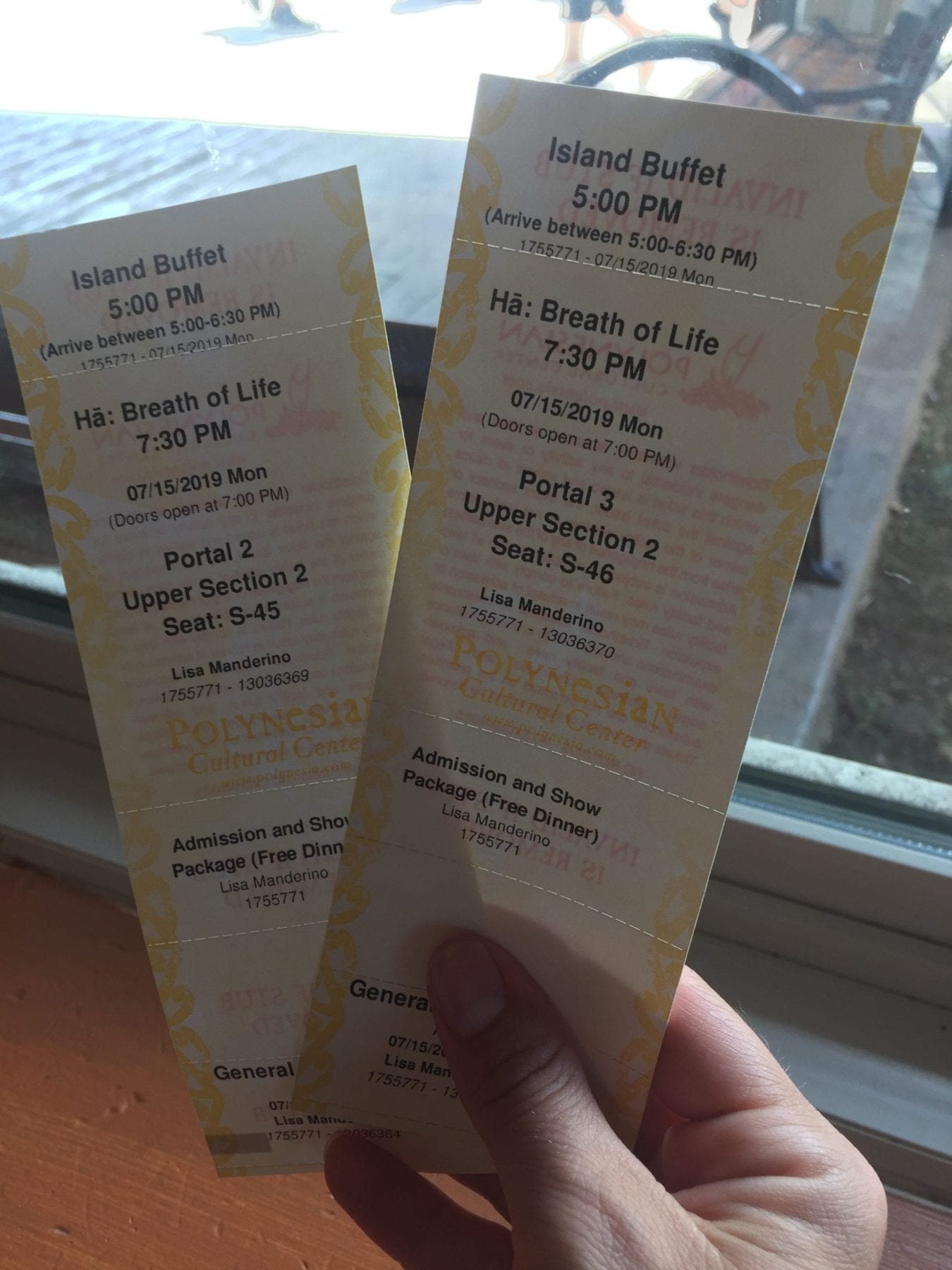 This is an all-day event. Even before PCC opens there are shops and restaurants located outside of the center. The Polynesian Culture Center is a really cool experience.
There are representatives from all of the pacific islands (Hawaii, Tahiti, Samoa,….etc.) Each island is represented with a live interactive show to display the culture of the people of that island. There are also several crafts and exhibits in each station. There is an amazing show on the water (think Disneyland Fantasmic).
You can include dinner in your admission ticket. There is a luau available or 2 different buffets. I thought the buffet was a luau and was very sad when I learned it was different!
But even though I did not purchase the luau there is an amazing show that is included in the ticket price after dinner. The center closes and everyone comes into a huge auditorium. This show included over 15 fire twirlers. It was really fun!
Admission and Hours
Price is $95 for adults $75 for kids and up depending on what package you want.
Coupons are usually available.
The Marketplace 11:00 am – 9:30 pm
The Center 11:45 am – 9:00 pm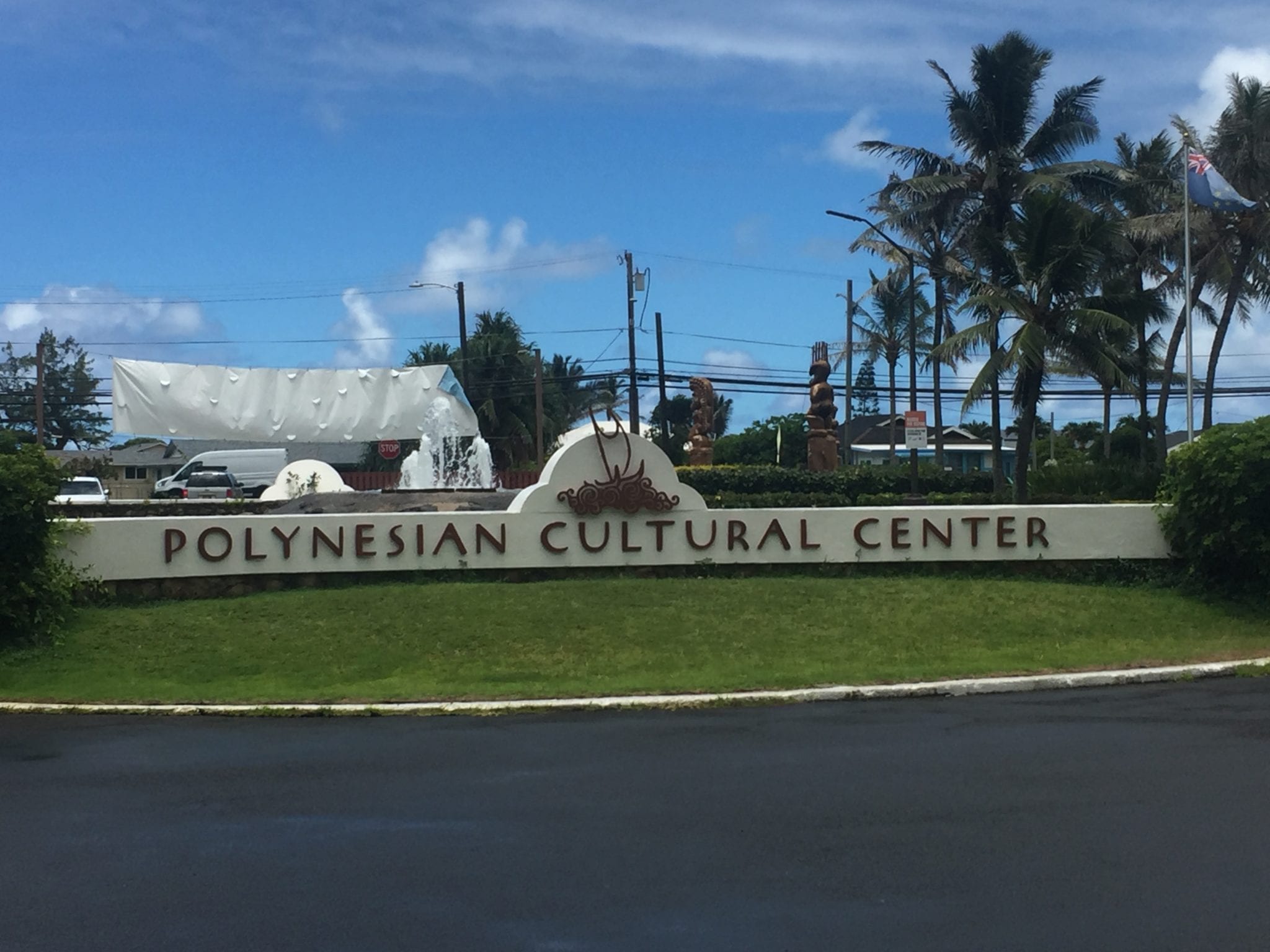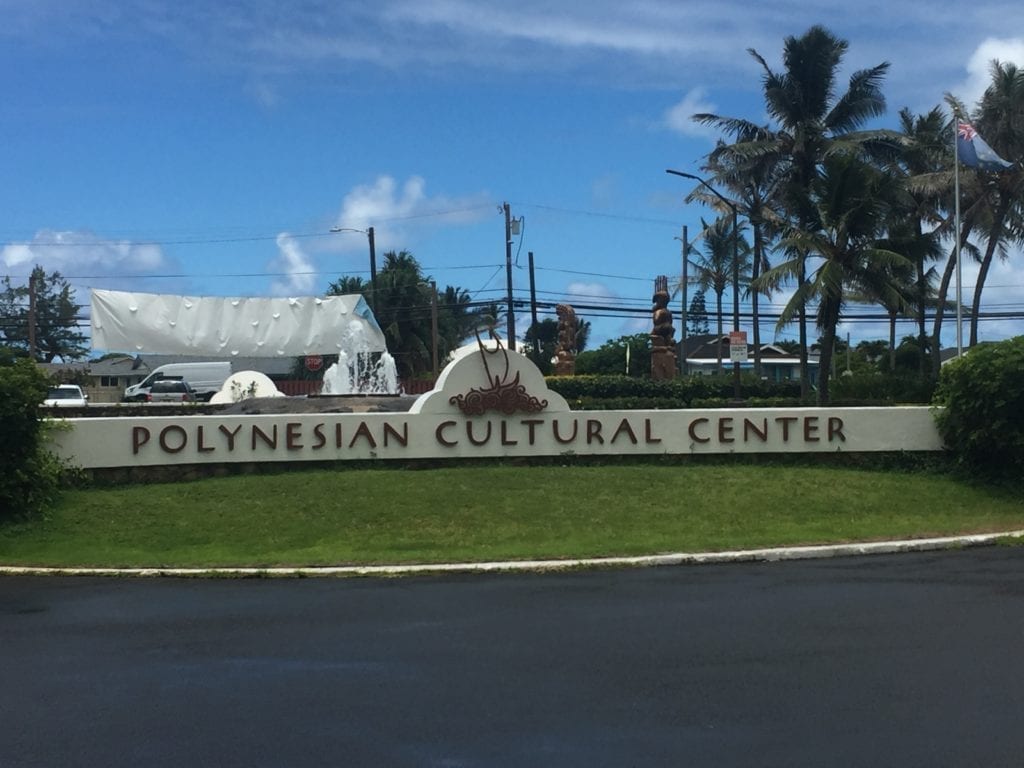 Day 5 - Oahu Itinerary - Hike Waimea Falls and Turtle Beach
One Week in Oahu Day 5
Three Items on Your Agenda:
Waimea Falls
Turtle Beach
Turtle Bay Snorkeling
Waimea Falls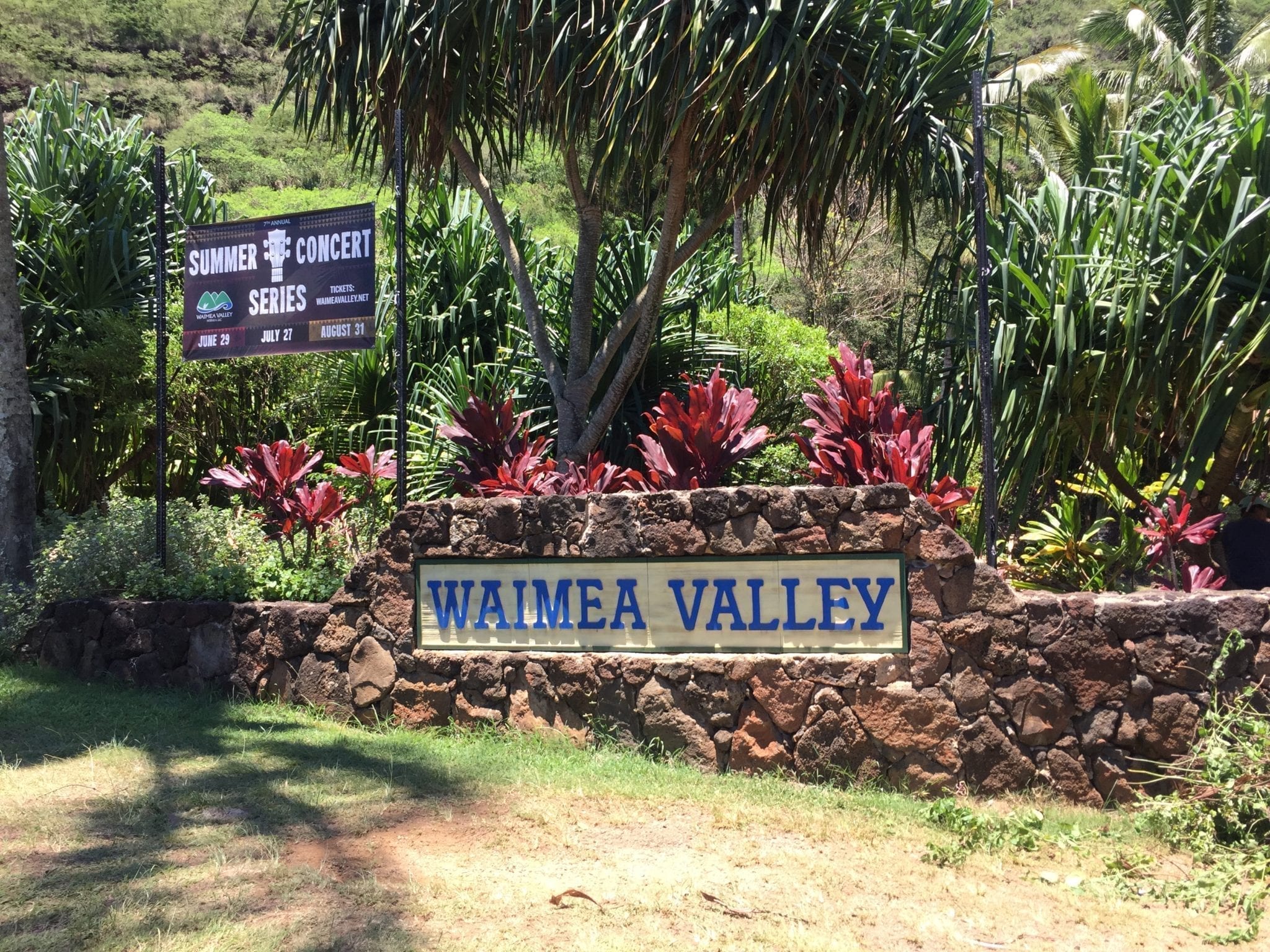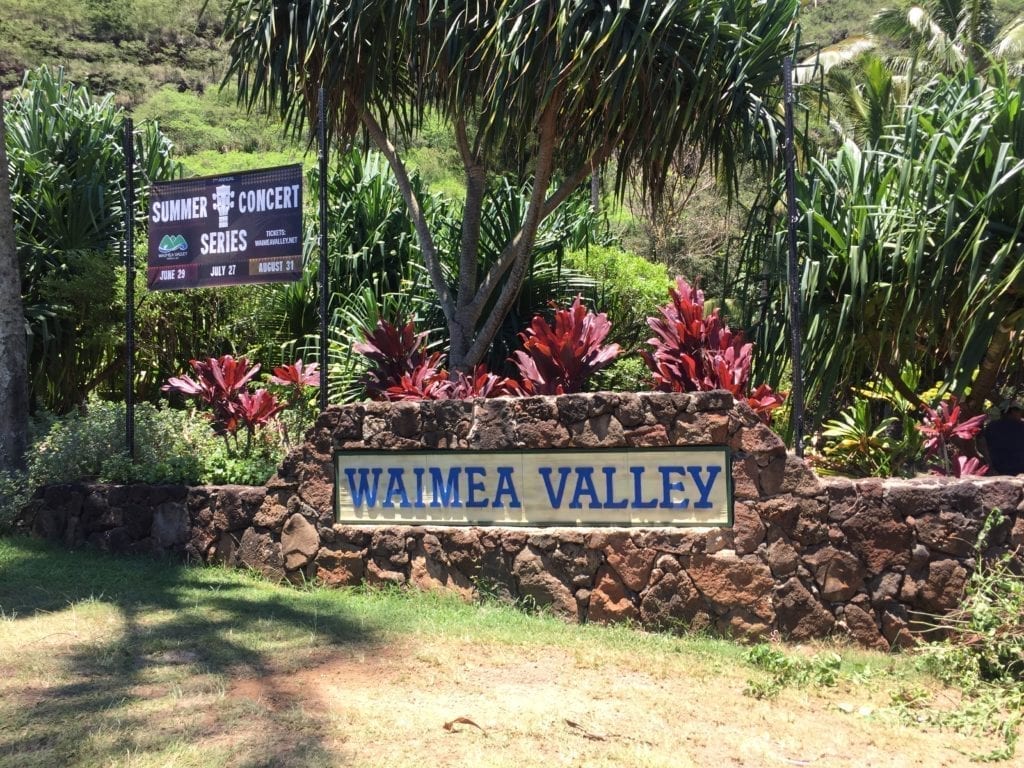 Waimea Valley is located on the North Shore. We initial thought that this was just a hike but we were wrong. This is another Polynesian experience. There is a 3/4 of a mile hike to a water-fall where you can actually swim. A botanical garden is also on the property to explore.
Classes are offered throughout the day that include lei making, hula lessons, Hawaiian games, history walks, as well as a class on all the flowers that grow in Hawaii.
I would plan to spend about 3 hours at Waimea Valley depending if you are planning to swim at the waterfall.
Admission
$18 Adults
$12 Children
Laniakea Beach also Known as Turtle Beach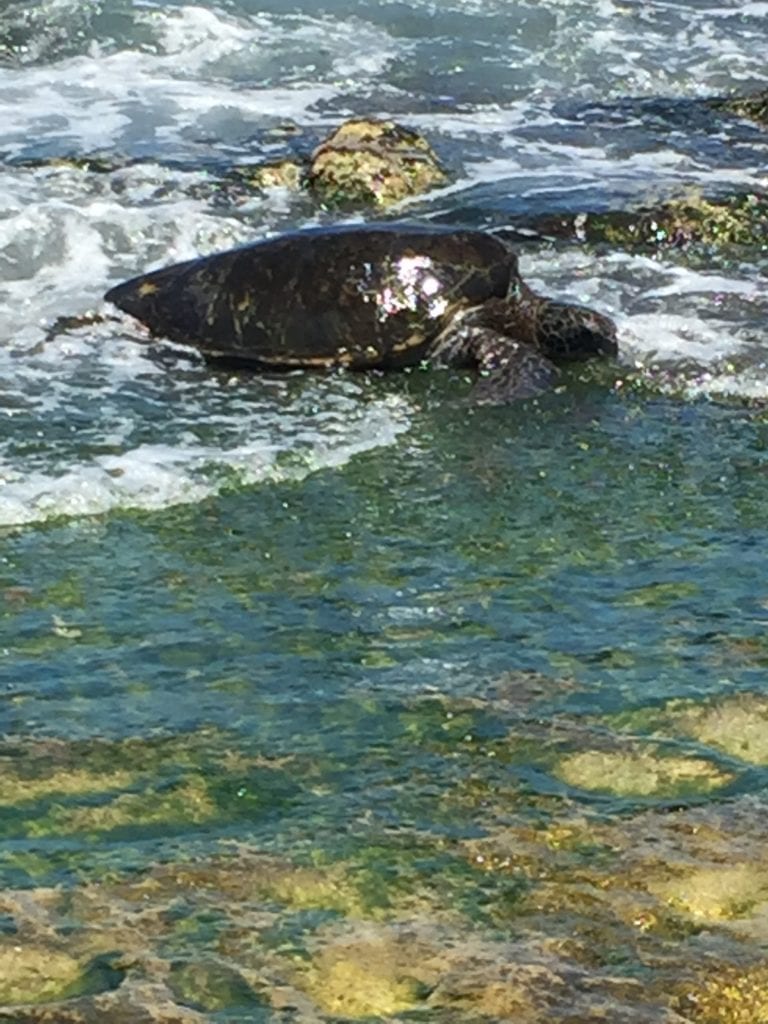 This beach is not a swimming hang out and relax type of place. There are huge sea turtles everywhere! This is a really fun place to observe the sea turtles and get some really good pictures.
I would say most people stay for around 30 minutes and then go on to your next destination.
Parking is a little tricky as you have to park on the side of the street. You may have to park farther away and walk back to Turtle Beach.
Turtle Bay Resort Snorkeling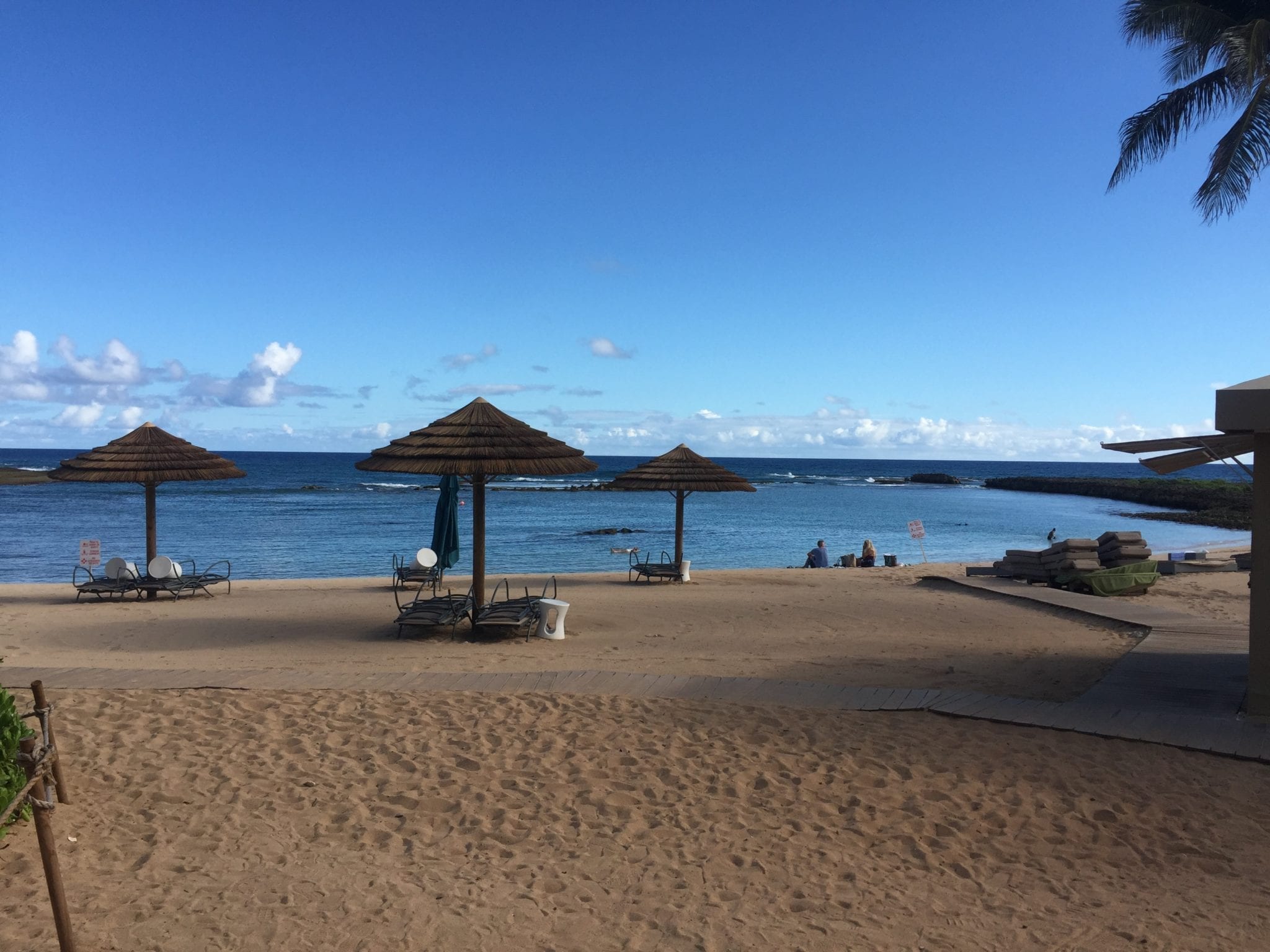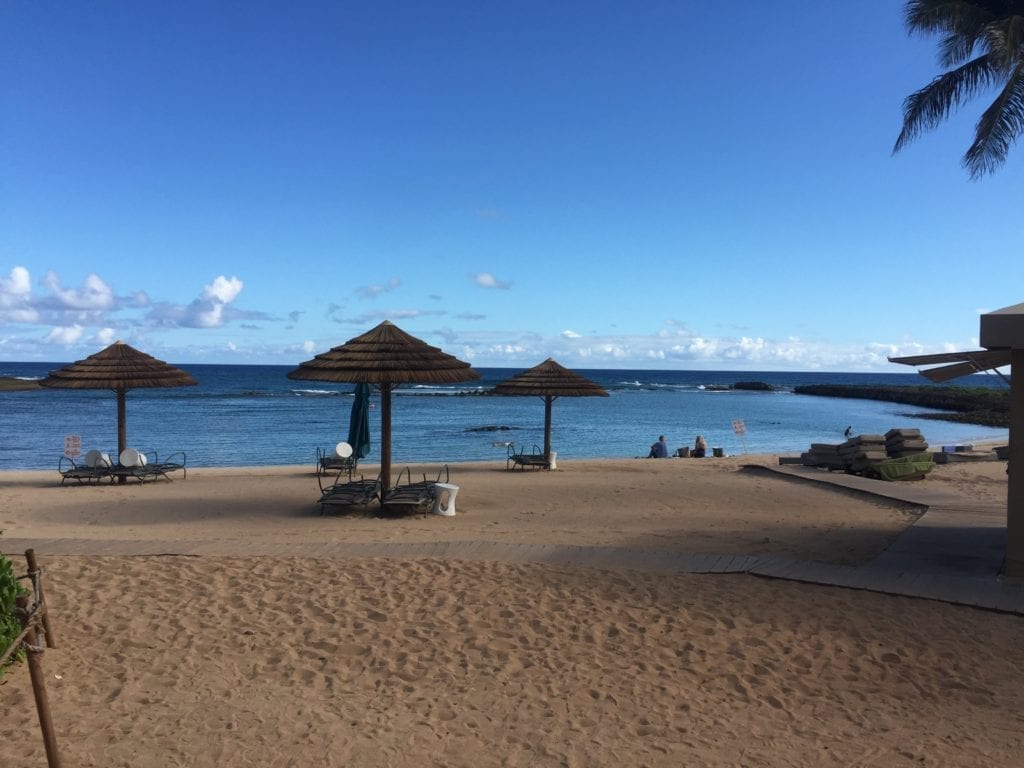 Turtle Bay Resort is really nice. If you are not staying on the property don't worry. The beach is free. There is even some parking spaces available for beach access.
I will say of all the snorkeling in Oahu that we did, this was my favorite place. There were so many fish in this cove. We didn't have many crowds, and we had comfortable space between us and the ocean floor (you will know what I mean if you go to Hanauma Bay.) I highly recommend checking it out.
If you are staying at the resort than that is even better because you can enjoy more of the amenities offered at the resort.
Day 6 - Oahu Itinerary - Kualoa Ranch and Food Trucks
One Week in Oahu Day 6
Two Items on Your Agenda:
Kualoa Ranch
Food Trucks
Relax
Kualoa Ranch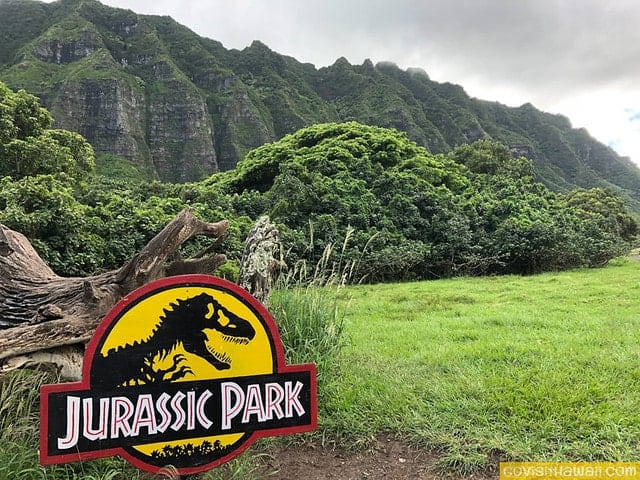 Image Courtesy of Govisithawaii
Kualoa Ranch is where Jurassic Park was filmed. There is so much to do: movie tours, horse-back riding, ATV rides, zipline, Jeep tours, and kayaking.
These tours are extremely popular and book out 2-3 weeks in advance. So make sure you book ahead of time.
Admission and Hours
Each tour cost a different amount starting at $36.
Hours – 7:00 am – 5:30 pm
Food Trucks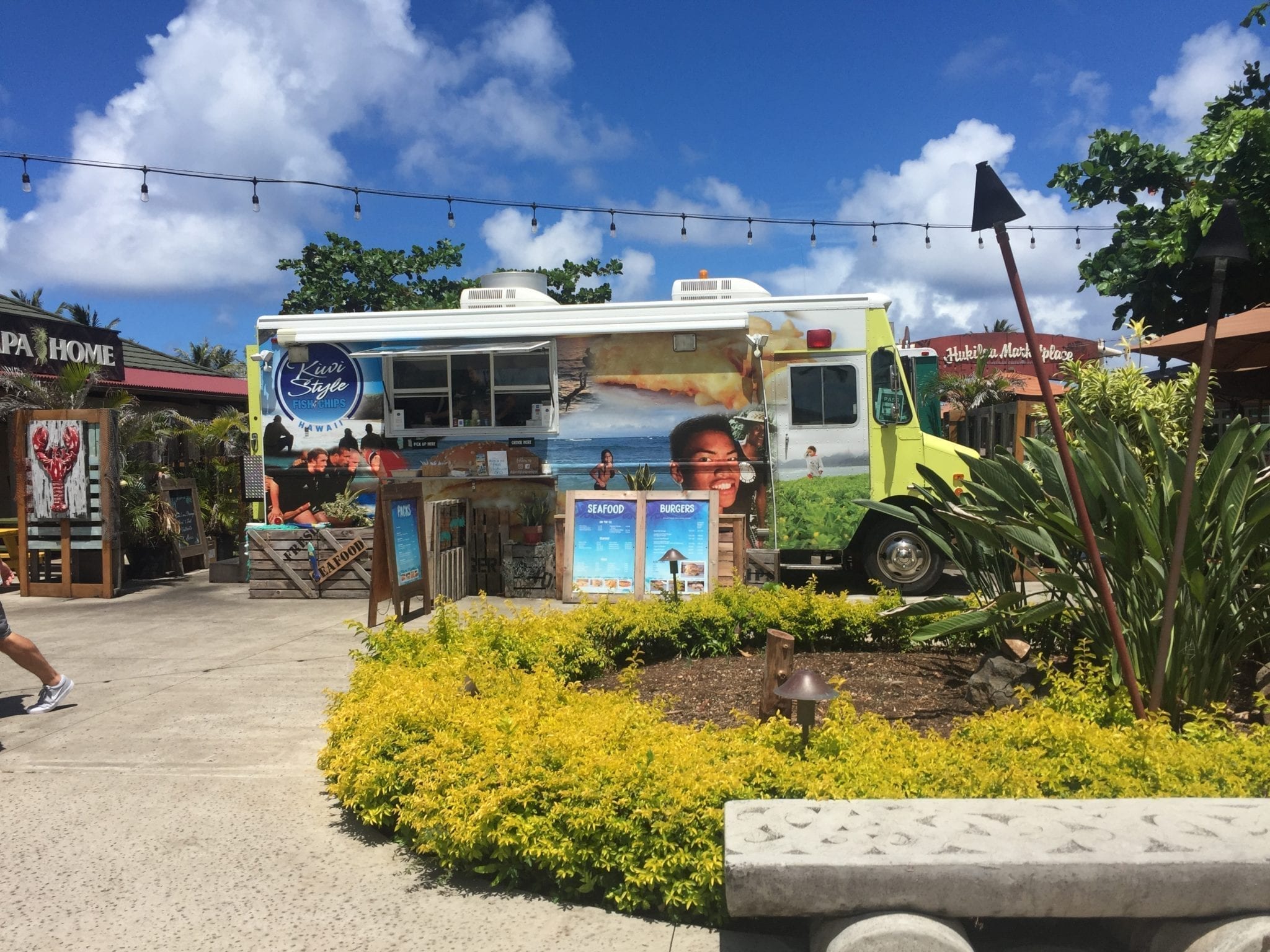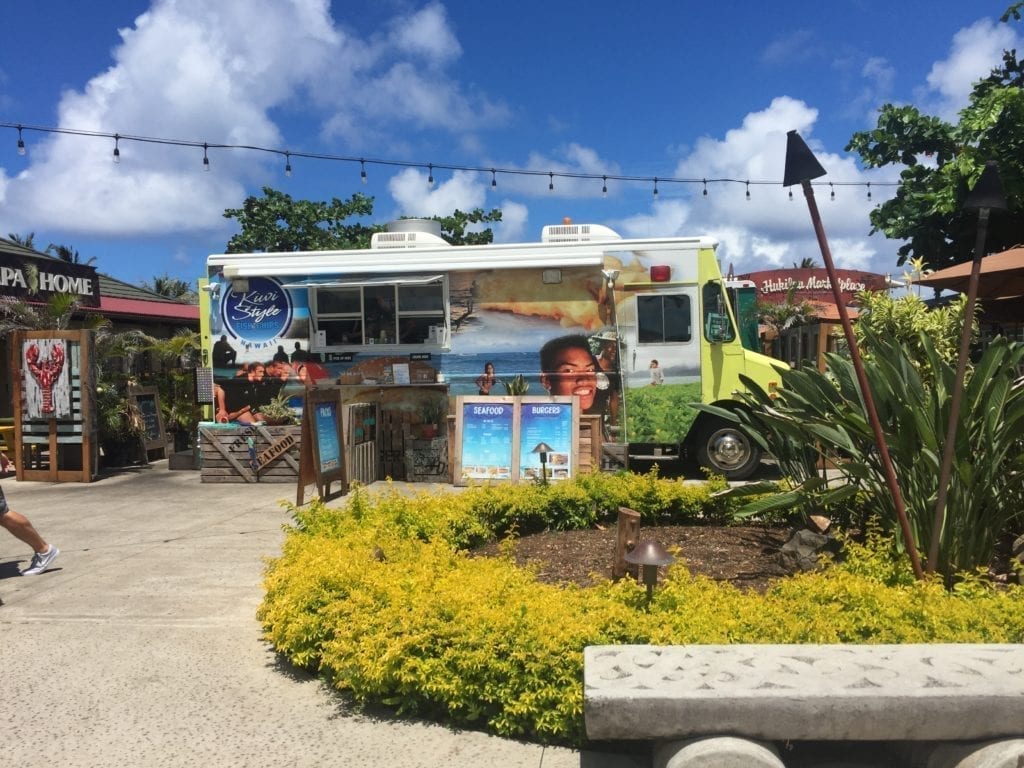 Food trucks are everywhere on the North Shore. Nearby the Kauloa Ranch there is a food truck park. There are many different choices. This is a great spot if you want to try a variety of food.
Relax
If you are staying on the North Shore one more night, then enjoy your time at the resort or a new snorkeling spot. Or if you are headed to another part of the island than take the time to travel and relax in your new hotel room.
Day 7 - Oahu Itinerary - Hike hike to Kaena Point and Ala Moana
One Week in Oahu Day 7
Four Items on Your Agenda:
Hike to Kaena Point
The Aloha Stadium Swap Meet
Catamaran Fun Sail
Relax and enjoy the beach
Hike to Kaena Point
Distance – 5 miles round trip
This hike is on the west side of the island. It will take about 3 hours to complete. I suggest you go early in the morning because there is very little shade on this trail.
Aloha Swap Meet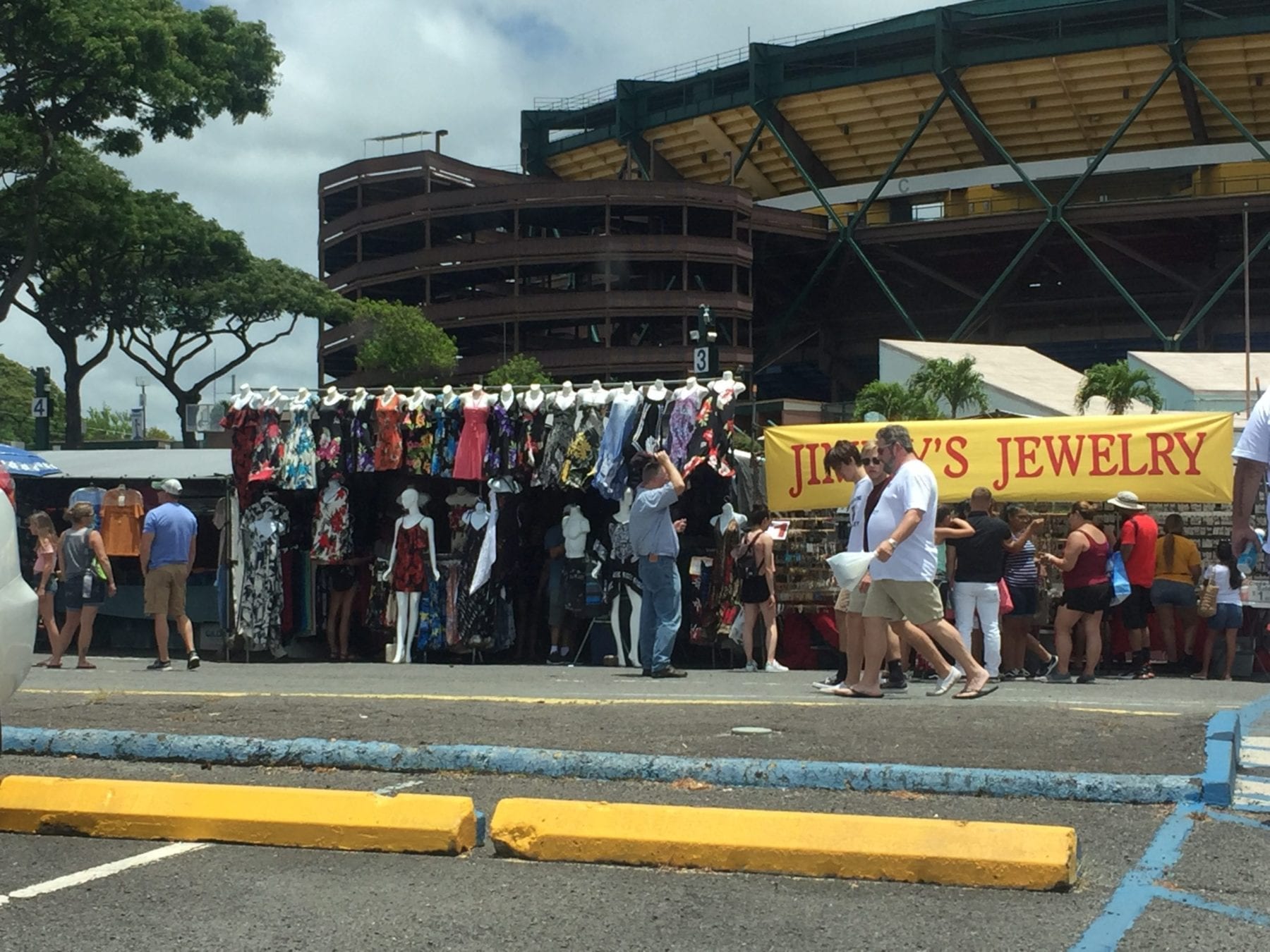 The Aloha Swap Meet is a big flee market. There are vendors that sell many Hawaii souvenirs. You will also find normal flee market booths selling used items.
We were able to go and look around for a little while. It is a huge! Vendors wrap around a huge stadium. There is plenty of parking.
Pro Tip
Remember Sunscreen. It is hot and there is no shade!
Days and Hours
Wednesday and Saturday 8:00 am – 3:00 pm
Sunday 6:30 am – 3:00 pm
Personal Opinion
The swap meet was not my thing. I prefer the indoor stores to buy souvenirs. To each his own!
Catamaran Fun Sail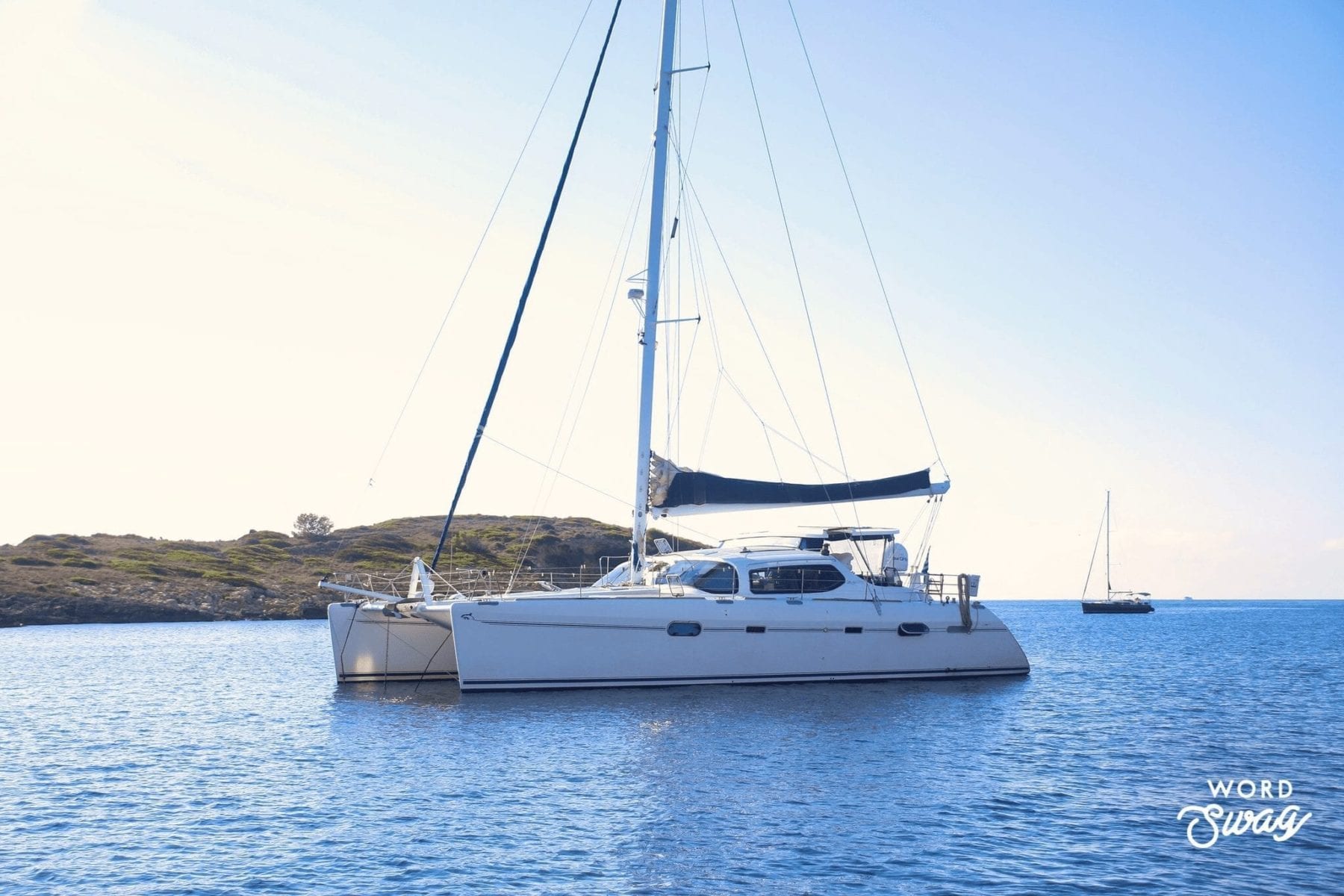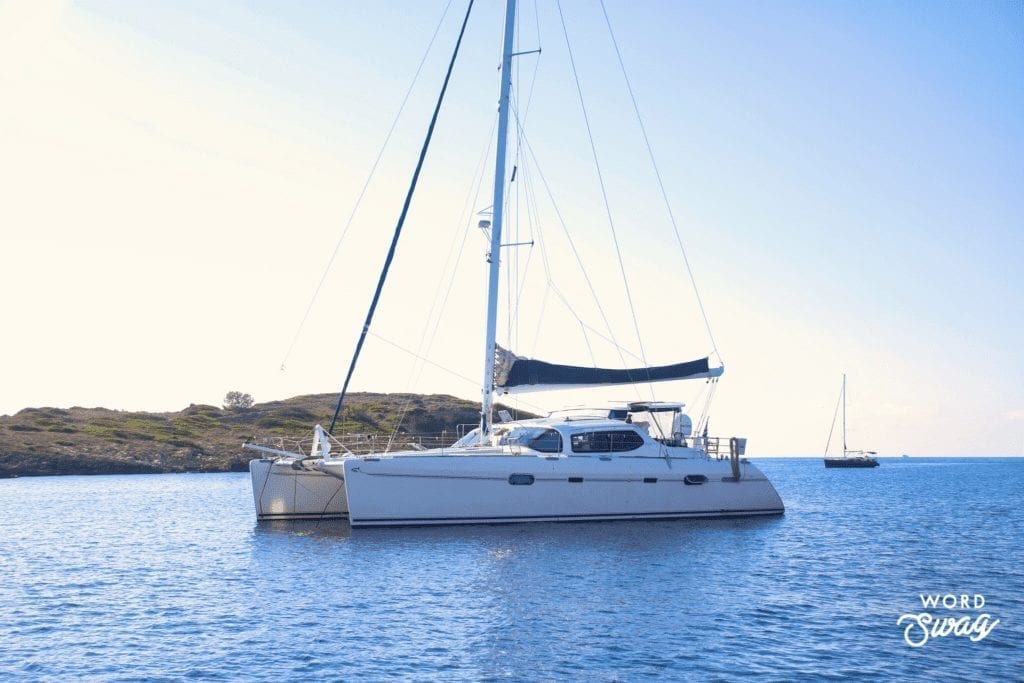 On this day, spend one last afternoon on the water. A catamaran ride on the ocean would be a great way to wrap up your trip. Or maybe you would like to parasail or just hang out on the beach. No matter how you spend your final hours of your one week in Oahu, you won't be disappointed.
Beach Time To End Your Oahu Itinerary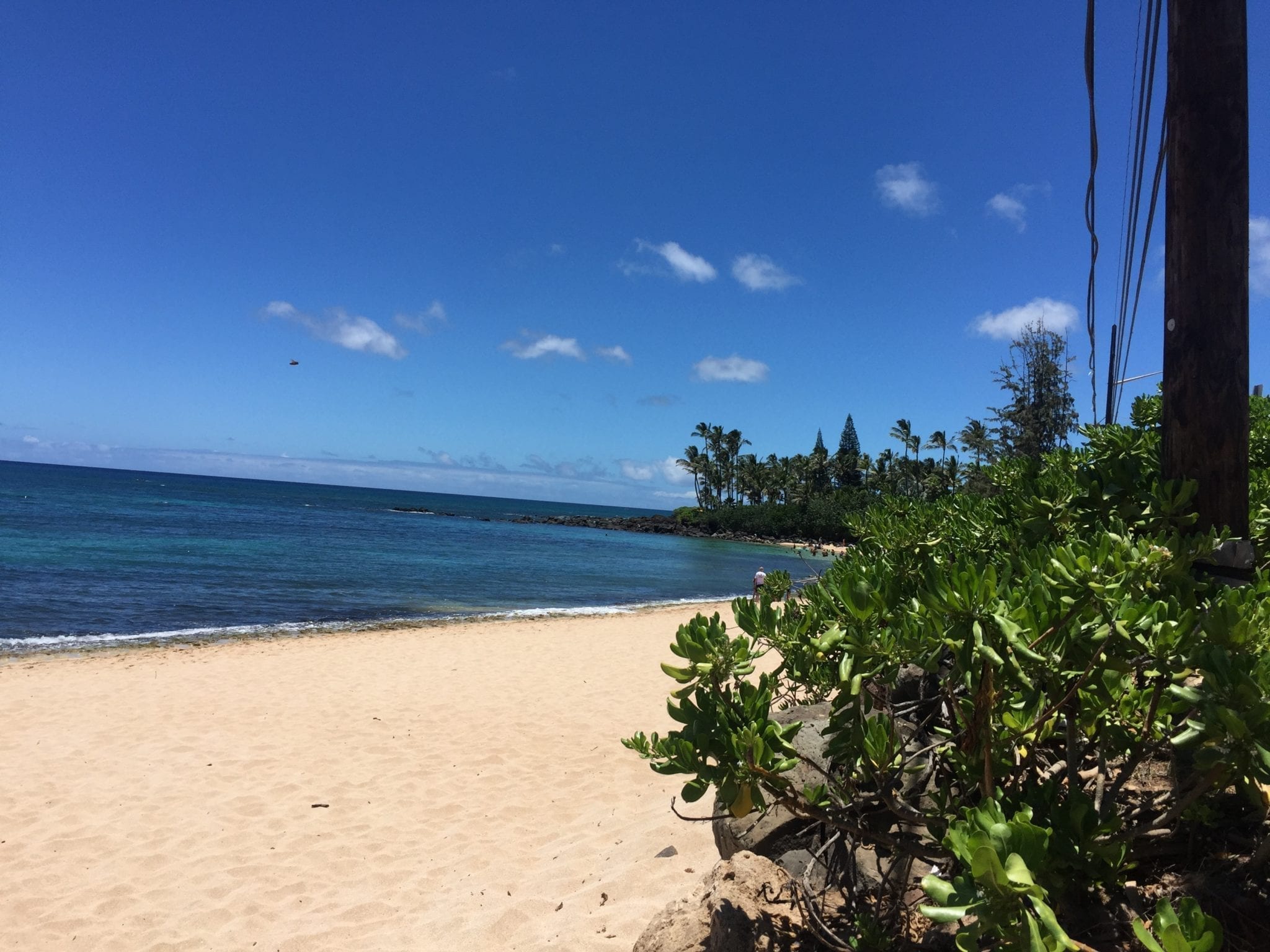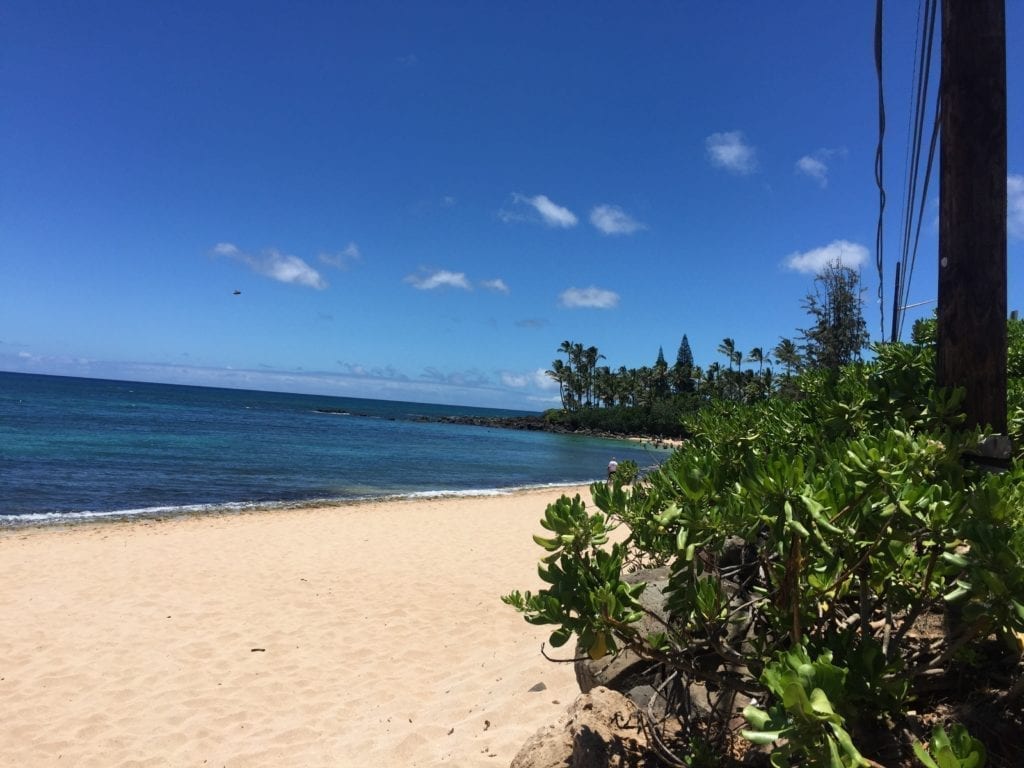 One week in Oahu is the perfect amount of time to spend in Hawaii. If you feel like you missed something you can always come back!
Tours in Oahu
Go Oahu Card
After doing a lot of research, I think the Go Oahu Card is worth it. Most of the things in this Oahu itinerary are available on the card for a much lower price.
For example, the Kauloa Ranch has 5 different tours that are included on this card and some cost up to $130. The Polynesian Cultural Center, Hanauma Bay, and Diamond Head are included as well.
On my next family trip to Hawaii I am going to buy this pass because I think it will help with budgeting as well. I like the fact that everything can be pre-purchased and we won't be spending lots of extra money once we arrive.
Oahu Helicopter Tour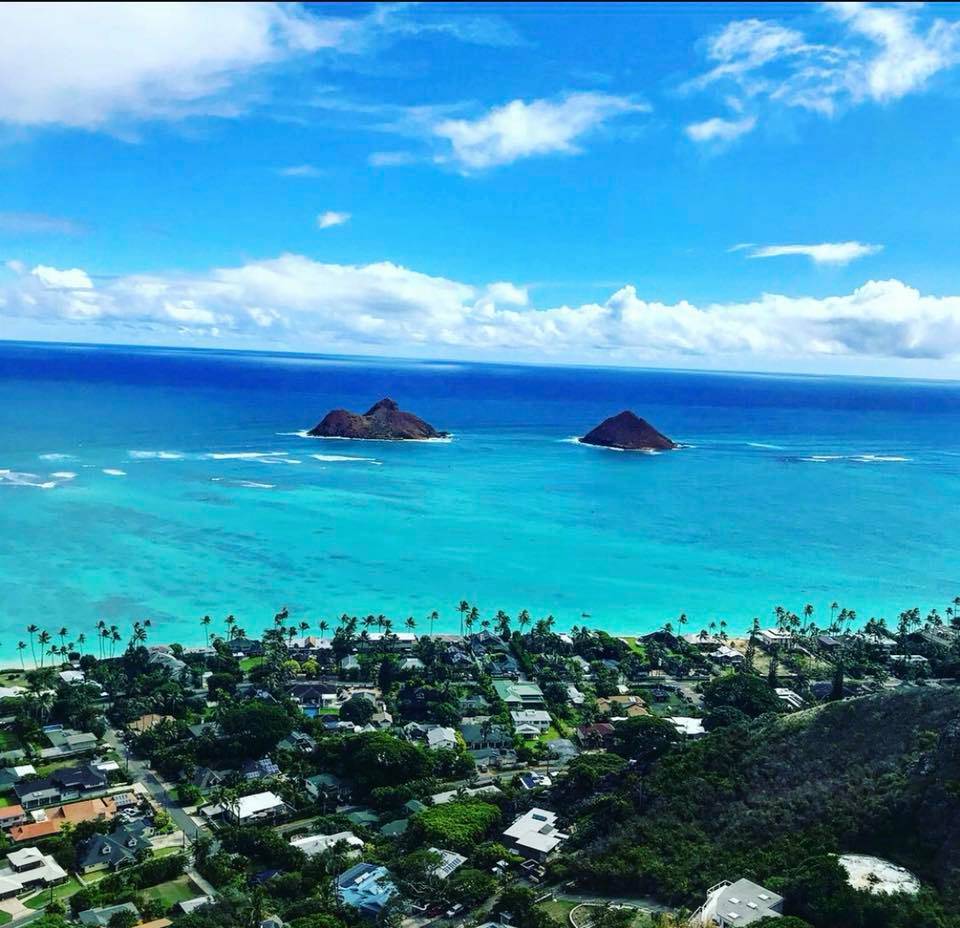 Image Courtesy of Go Hawaii
The Oahu Helicopter Tour is an unbelievable experience! This 45 minute tour will take you all around Oahu. The views are incredible and if you have ever wanted to go on a helicopter ride, Hawaii is the place to do it!
Hiking in Paradise Tour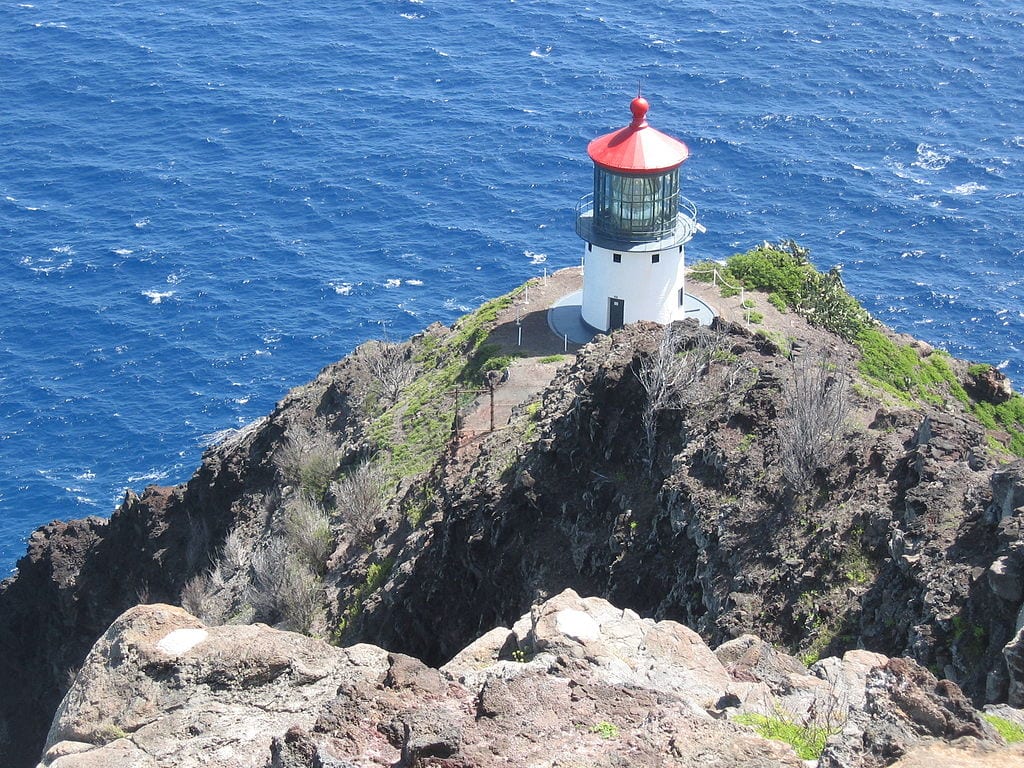 The Hiking in Paradise Tour is for someone who did not want to rent a car but still wanted to experience the amazing waterfalls and hikes in the area.
The tour guide picks you up from your hotel. You will have two choices a hike to a waterfall or a hike to a volcanic rain forest. The waterfall hike is 3.5 hours and the volcanic rain forest hike is 4 hours. Both tours start at 9:00 am.
Jurassic Park Waterfall Tour
The Oahu Waterfall Hike will take you to the location Jurassic Park was filmed. It is about a 4 hour hike with starting times at both 9:00 am and 2:00 pm. Didn't rent a car? No problem! This tour will also pick you up from your hotel in Waikiki.
Luaus in Oahu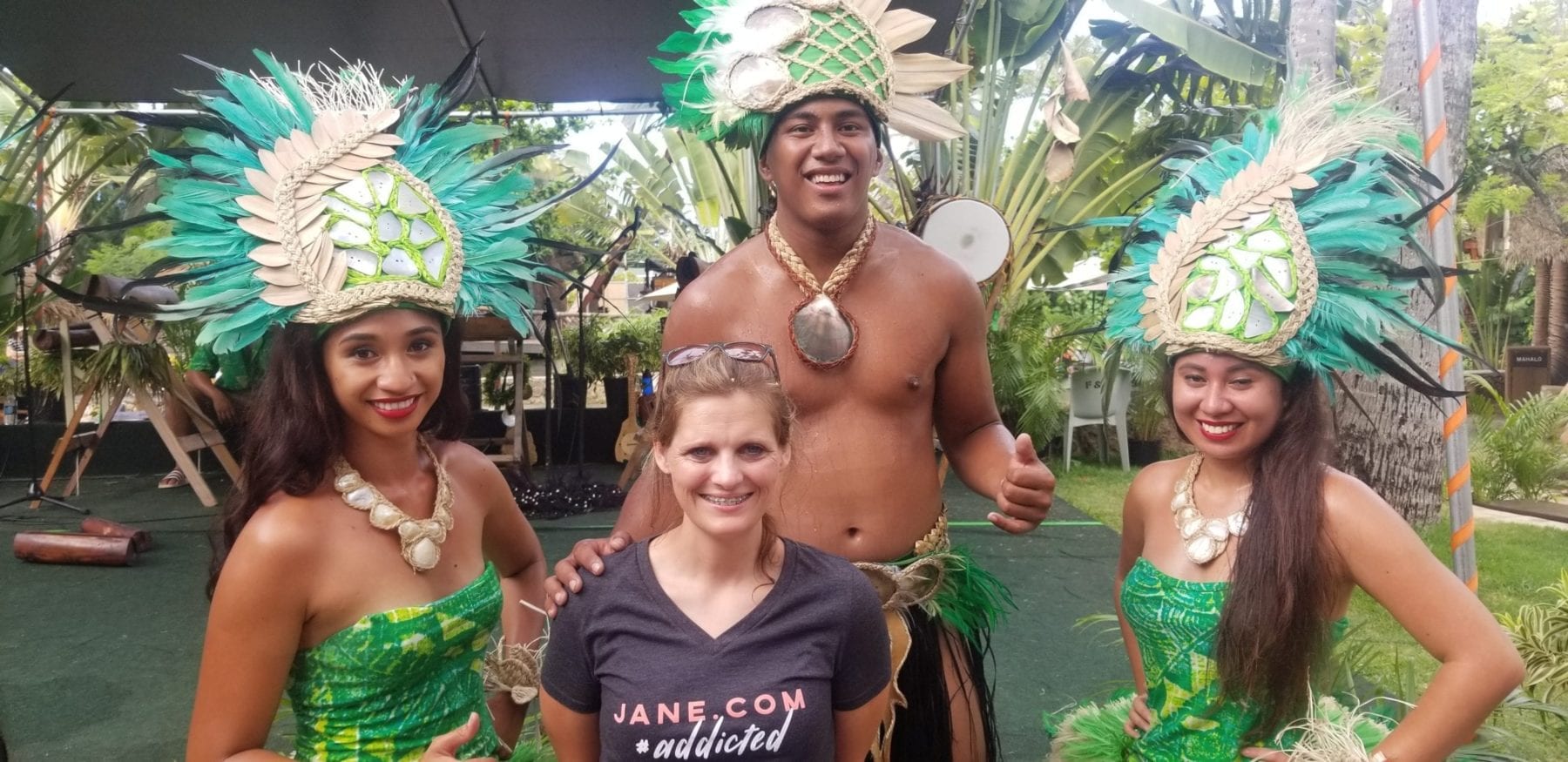 Here are some options for Luaus in Oahu. There are many to choose from.
Polynesian Culture Center
The Polonesian Culture Center is more than just a Luau. You will want to plan to spend the entire day from about lunch to close here.
Paradise Cove
The Paradise Cove Luau is a 4 hour experience. They will pick you up from your hotel in Waikiki. I have heard really good reviews from this Luau.
Have Fun In Hawaii!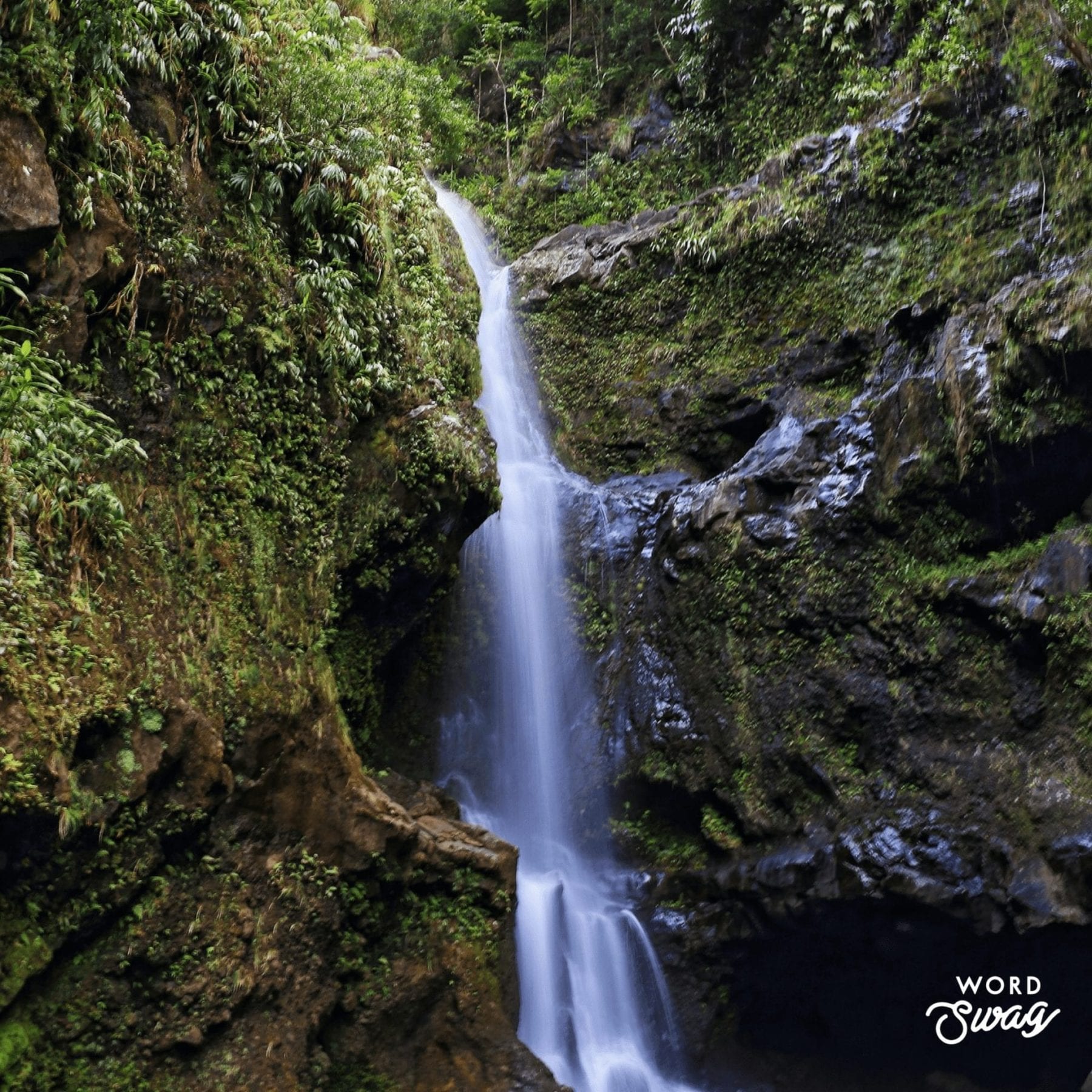 We split our trip between Oahu and had one day in Maui. We had some fun experiences driving in Maui to see a really cool blow hole. Maui was so gorgeous we wish we had more time to explore it.
We focused on hiking in Oahu and snorkeling in Oahu but also did most of the touristy stuff as well. We had so much fun and I know you will too!
Hawaii is for everyone! Plan your budget for Hawaii and decide what activities you want to do!
If you have any questions be sure to comment down below!
Facebook Community
Also, be sure to join my Facebook Travel Community This great community can help answer any questions you may have about your upcoming trips. Plus, I try to add any great deals or promotions that companies send me!
Top 20 Places To Eat in Oahu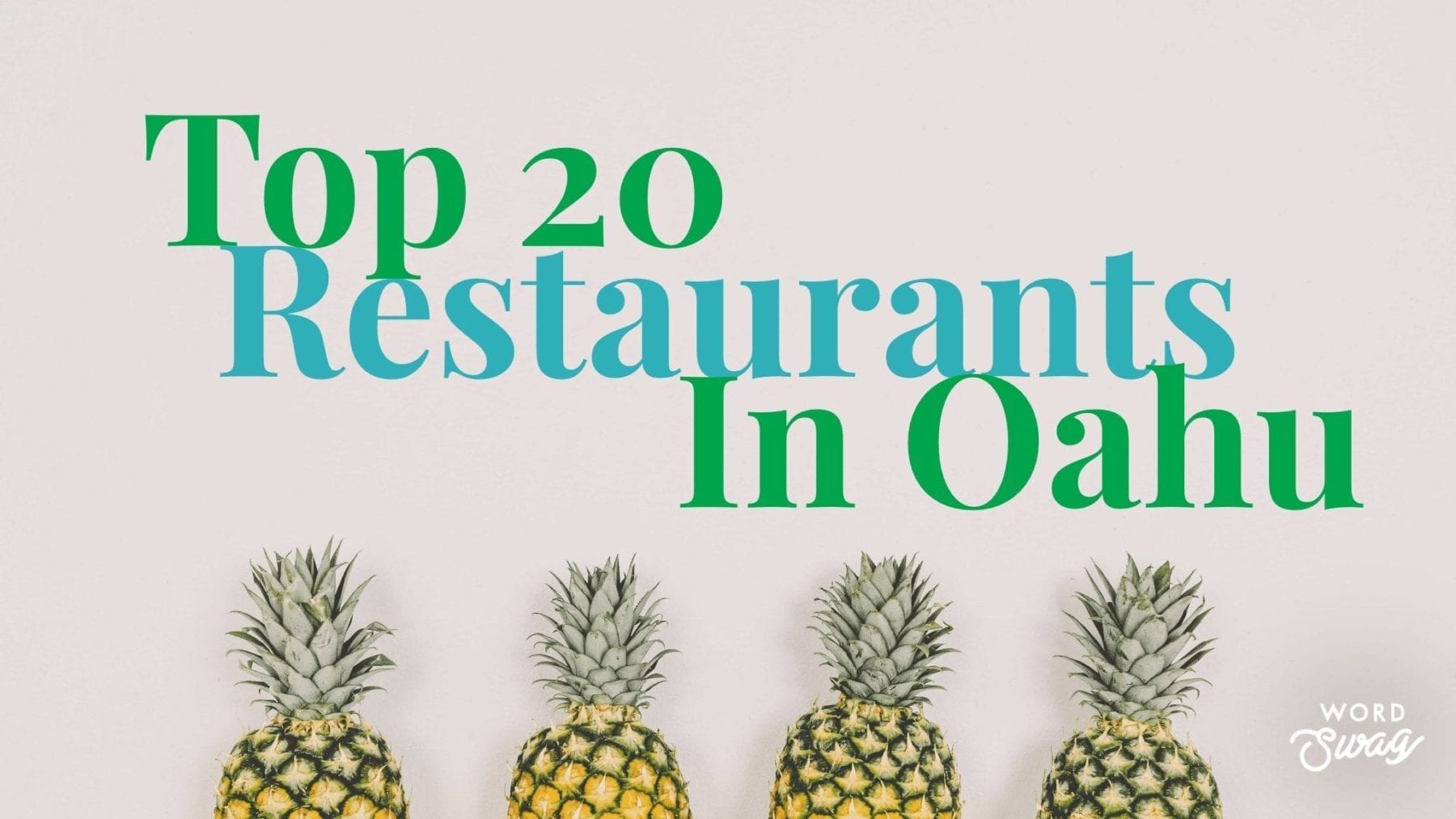 I put together this awesome Free food guide of the best places to eat on Oahu. You have to eat while your are on vacation right?!! I will email you a copy. Click – Free Oahu Eating Guide