Where is Yellowstone Bear World?
The Yellowstone Bear World is not Yellowstone National Park but is actually two hours away from the west entrance. It is located five miles south of Rexburg, Idaho.
It is open from May 25th – October 20th. Hours of operations vary depending on the season.
The cost of admission varies depending on age but you can also pay by the carload (up to seven people).  Check out Yellowstone Bear World Rates and Details for more information.
I had heard about bear world at some point, and thought it would be a fun stop on our Yellowstone adventure. We were not disappointed!  We had so much fun seeing all the bears!
Top Things to See and Do at Yellowstone Bear World
General Layout of Yellowstone Bear World
The hub to the park is the gift shop.  There is a parking lot outside. From the parking lot, you can access the wildlife park by driving in or taking the tour bus.  You can also access the rest of the amenities by walking through the gift shop.
Drive Thru Wildlife Park – for Yellowstone Bear World
This was a first time experience for my family. We had never experienced a drive thru wildlife venue before.  It was awesome!  We got so excited every time we saw a bear!  Bear World is filled with lots of bears everywhere you look.  This experience was well worth the admission price. What was really nice is that you could drive through as many times as you wanted.  We went through  two times.
There are two ways to experience the wildlife park.  One is to drive through on your own. The other way is to pay to go on a tour bus.  There are two perks to the bus. If I remember correctly, you need to constantly be in motion when driving.  The tour bus, on the other hand, makes stops.
The other perk of the tour bus, and this is the big one, is that you get to feed the bears.  The bears surround the bus, get up on their hind legs, and you get lots of pics! The bear cubs are so cute!
We did not do the tour bus, but on the second time through, we were right behind one.  And so we got the perk of seeing all the bears close by without having to be on the bus.  It was very exciting!
The park is also full of wildlife . They have black bears, grizzly bear, rocky mountain elk, mule deer, white-tail deer, American bison, mountain goats and moose.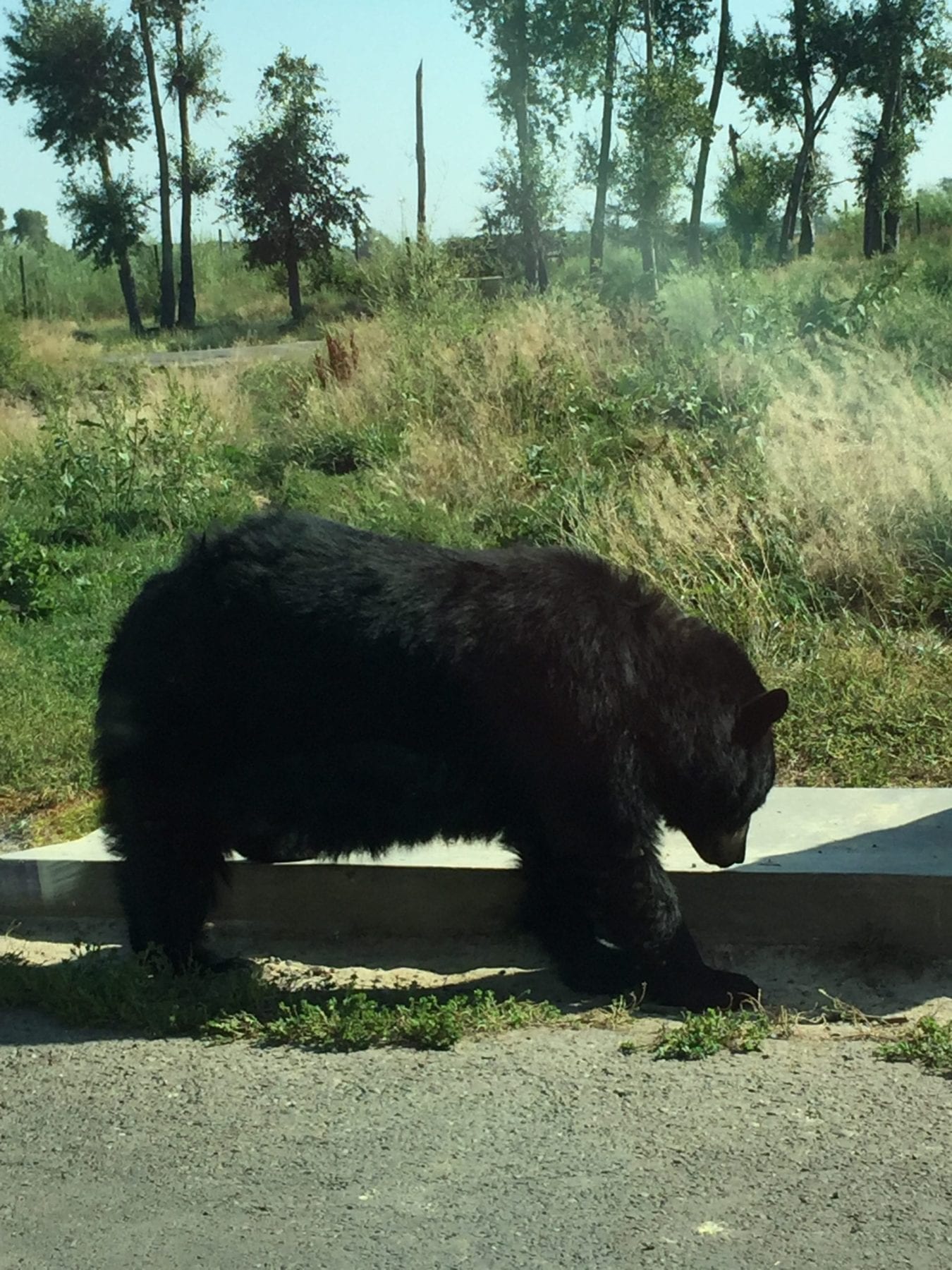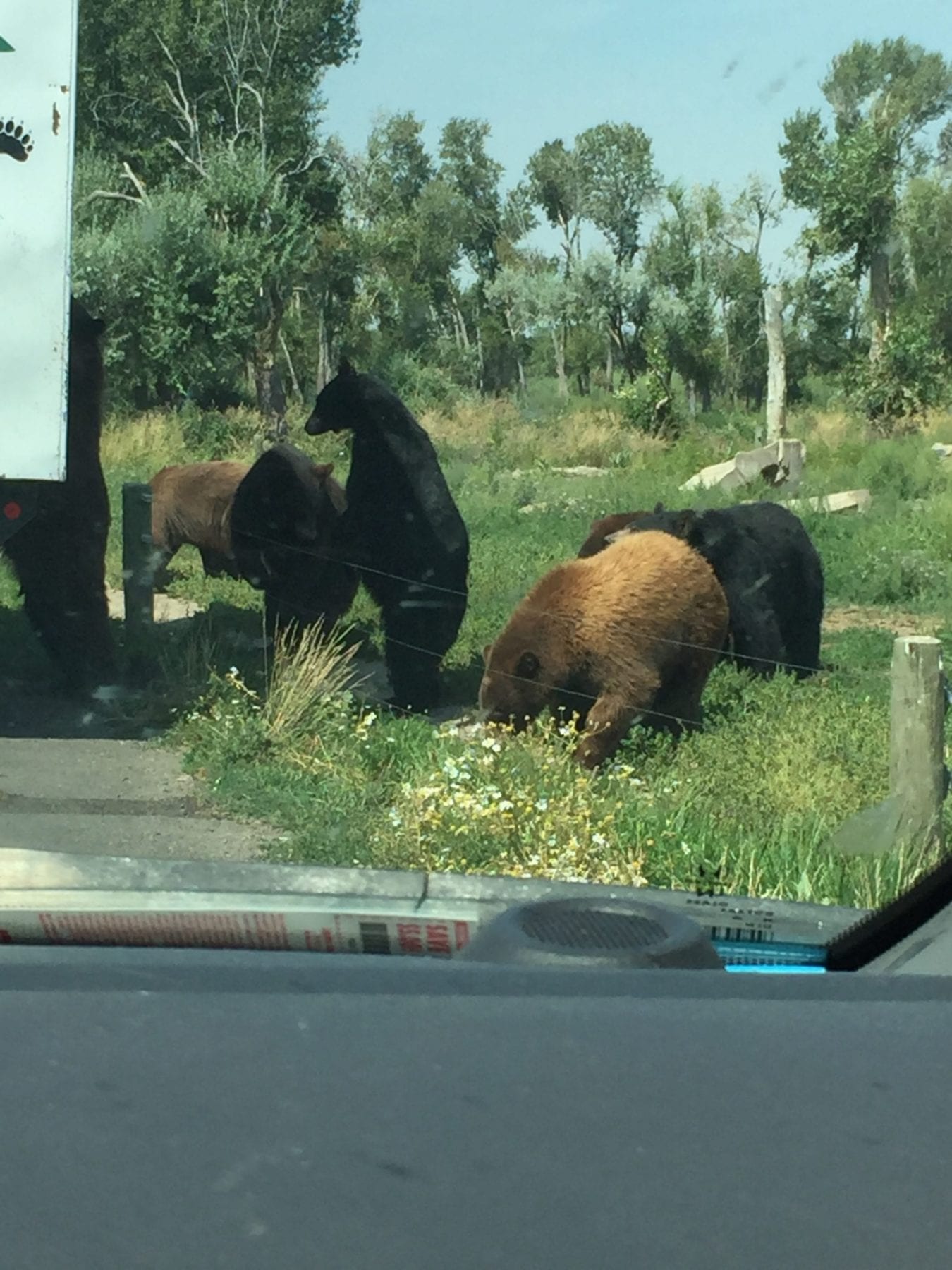 Petting Zoo
The petting zoo is included with the price of admission, and is easily accessible from the gift shop. There is 1 acre of deer, goats, pigs. ducks, and more. We had a really fun time petting the animals and enjoying this part of the park.
Let me just tell you, it is so nice to get out of the car after a long road trip to Yellowstone.  Petting all the different animals and walking around on a beautiful day was pretty wonderful.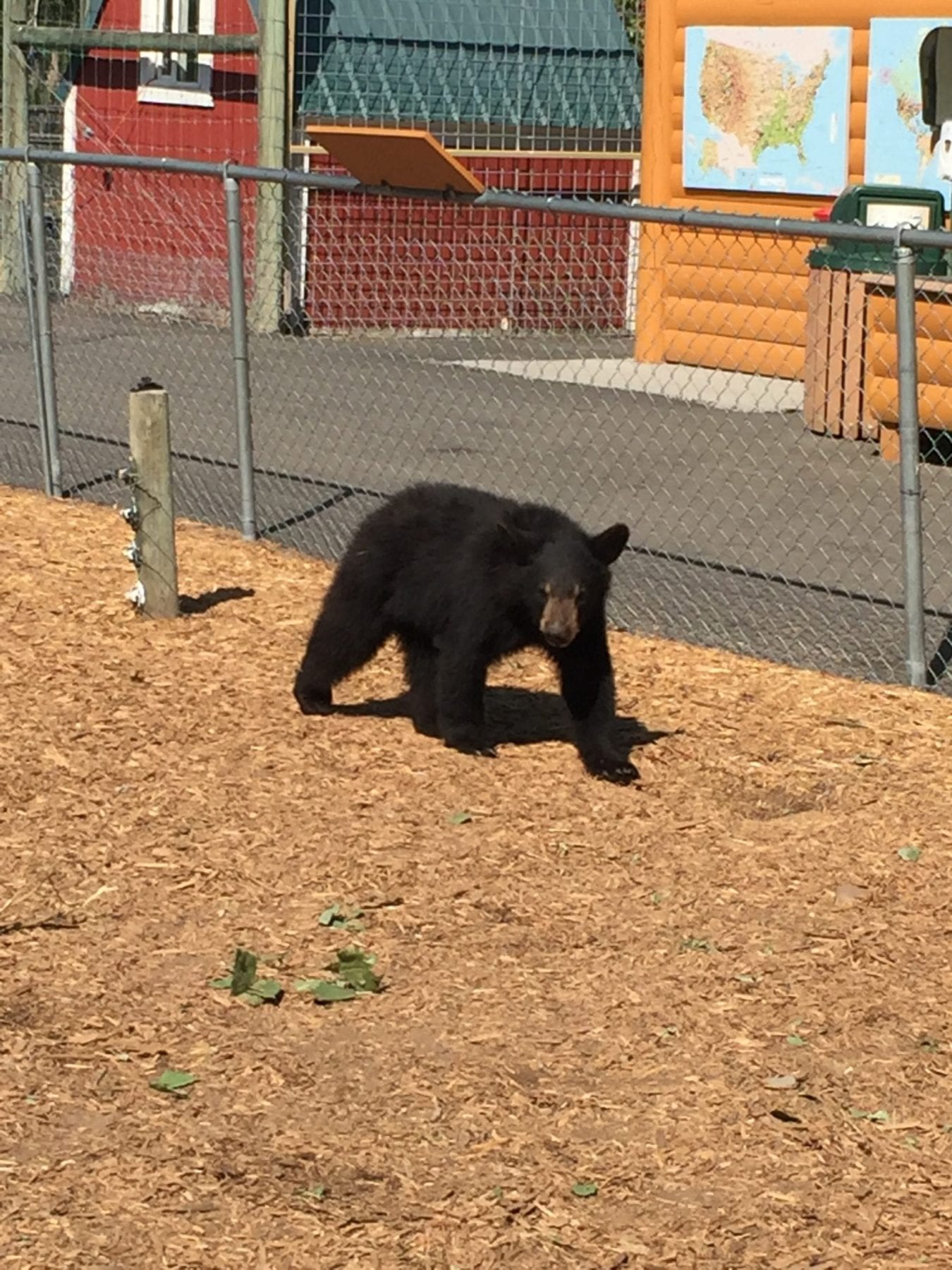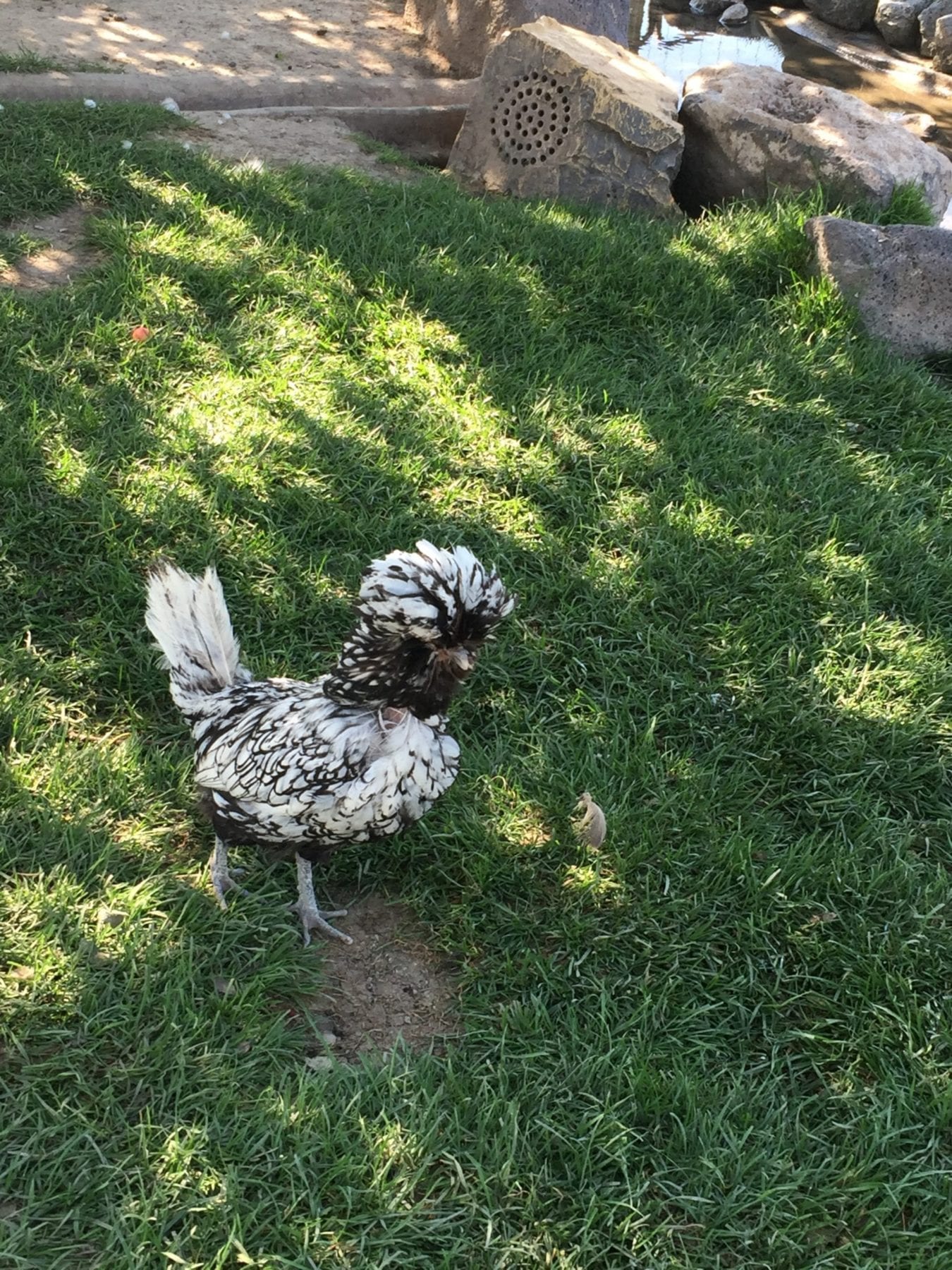 Amusement's Rides
Okay, this isn't Six Flags, but for the little ones,  it does the trick. The rides are adjacent to the petting zoo.  There are five rides that all littles will love!   One ride is a big bear that spins. It is really cute.  My youngest loves trains, and they have a really cute train ride.  My kids also  loved riding the Log Roller-coaster.  The best part is this is all included in your admission.
This was a great surprise for us!  We had thought all there was to do here was to drive and see the bears.  Walking through the gift shop and discovering all the extras was fantastic!  It is definitely  an added bonus on top of the wildlife drive thru; to be able to get the kids out of the car and then go to a petting zoo, and have rides to ride on!  The place is awesome!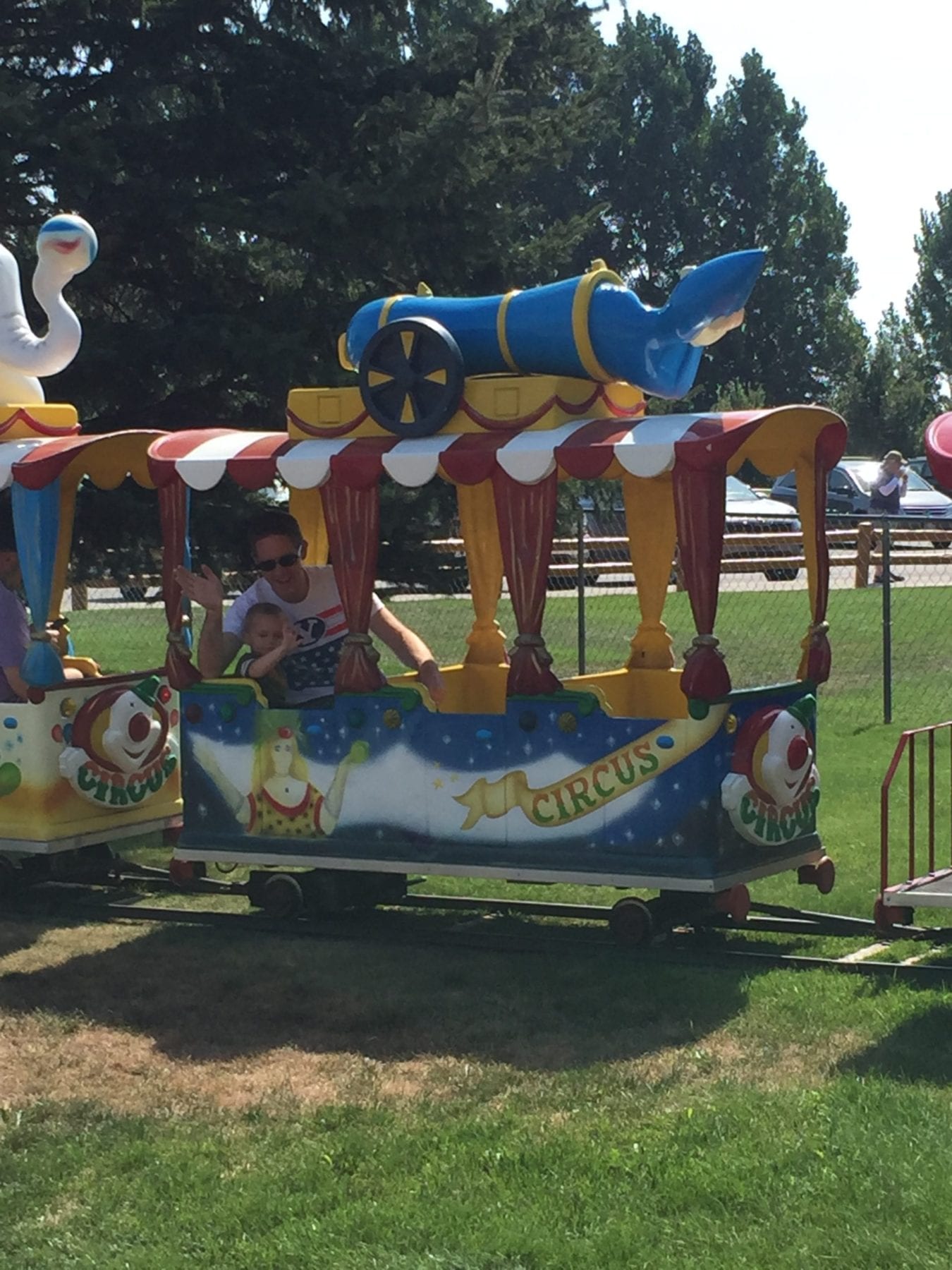 Museum
There is also a little museum with interesting facts about the wildlife that live in the park.  We enjoyed walking around and learning all about the animals and the habitats they live in.
The museum is right next to the petting zoo.  It is small, but had some interesting facts.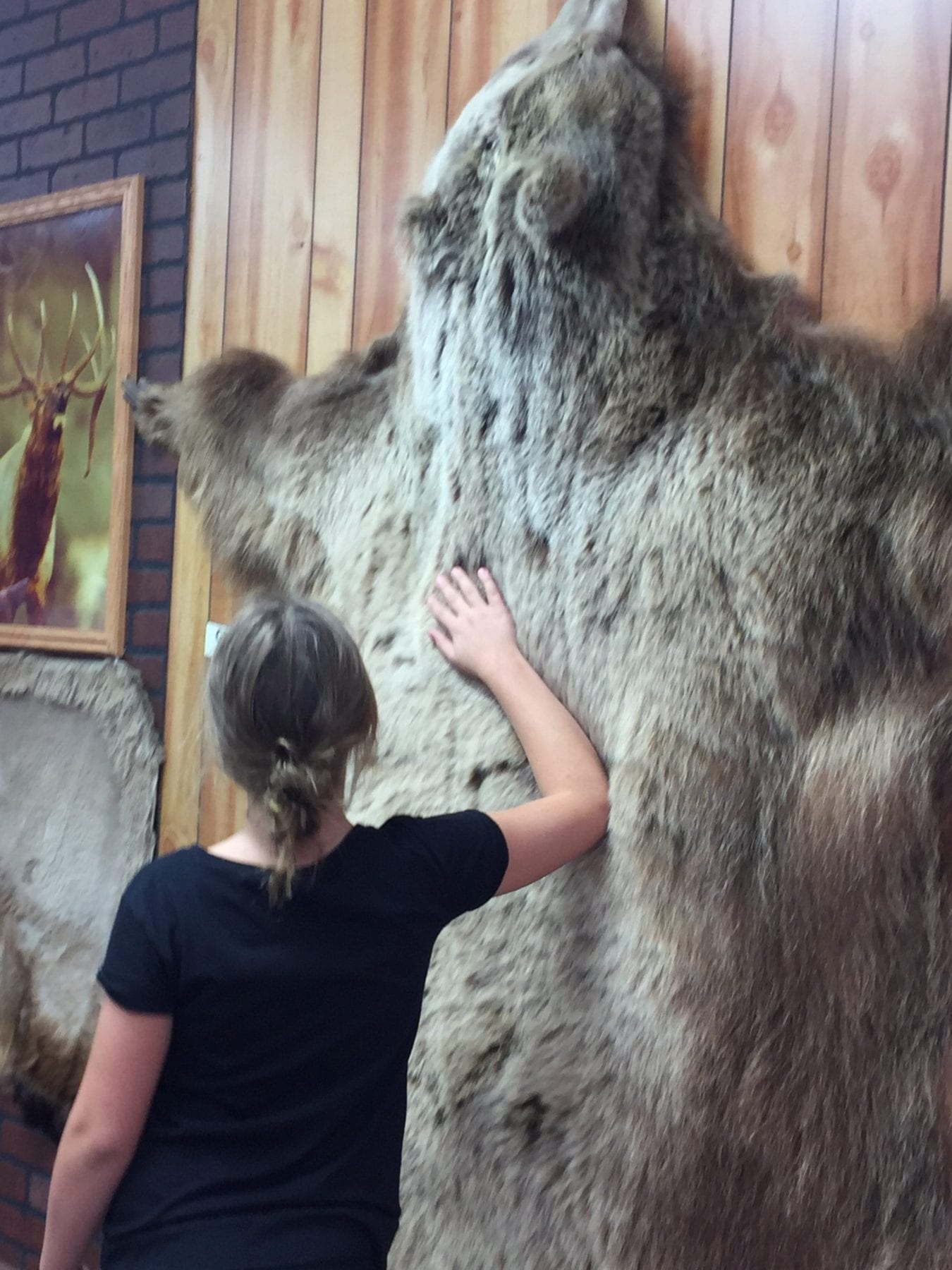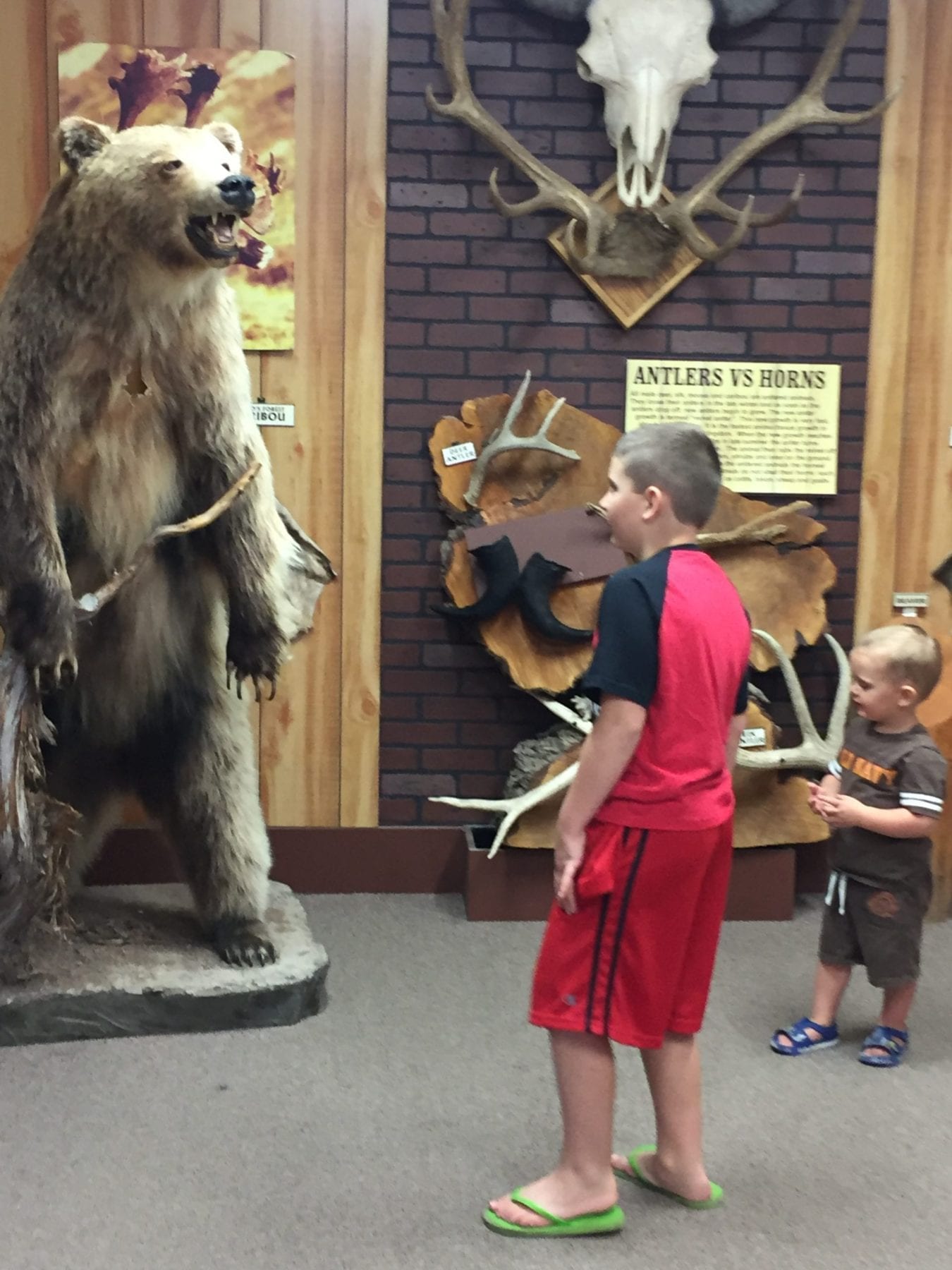 Gift Shop
Of course to get to all of the extras, you need to walk through the gift shop! This is always a challenge for us. On one hand, it is really cool to see all of the items that a gift shop has.  On the other hand, we always worry about our littles rummaging through all of the goods, knocking something over, trying on hats, or otherwise displacing things (and of course begging for us to buy them something).  There are cool items, the gift shop did not disappoint.
The Three Bear Gift Shop has quite a bit of bear themed items.  They also have a wide variety of fudge. So of course we had to try some! 20 different flavors to choose from.
My kids really wanted to build a bear with their animal stuffing machine but we told them maybe another time, but it is an option to stuff your own bear.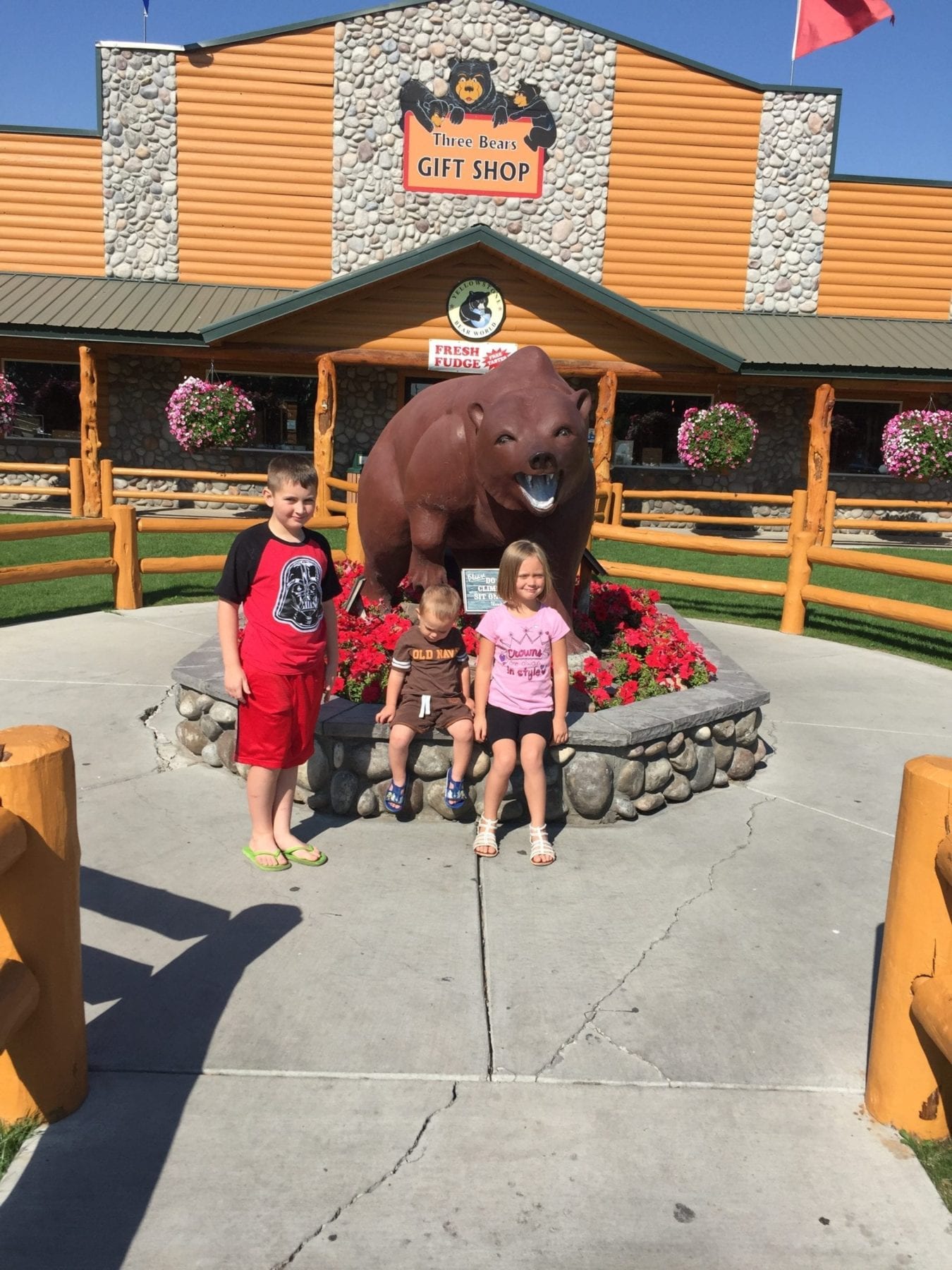 Yellowstone Bear World is Worth the Stop
We totally thought Yellowstone Bear World was worth a visit! If you are on your way to Yellowstone National Park or diving from it.  I  highly recommend stopping at Yellowstone Bear World.
For us it was a great break from the long drive and the kids loved seeing all the animals and getting out of the car to ride some rides.  My kids had a great time and want to return!
You may want to try other places in Rexburg while you are in the area.  There is a Legacy Flight Museum, Rexburg Rapids (a water park for the family), and trails and parks.  Since our focus was travelling to Yellowstone, and we didn't have much time, we didn't get to try these places.  But they may be worth taking a look at while you are in the area.