Have you been thinking about planning a San Francisco girls trip?
Look no further because San Francisco is a a great place to spend time with your best friends, sisters, or mother.  This trip was all about my sister and my mom!
There are so many things to do in San Francisco it will not disappoint!
Let's start Planning!
If you want to save this information for later be sure to Pin this Pin to Pinterest!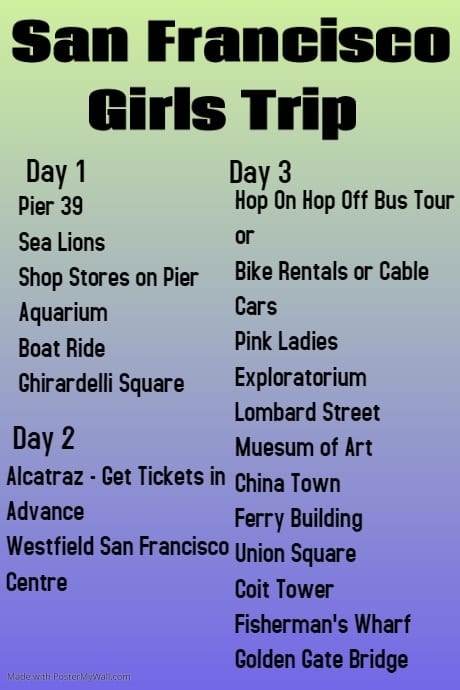 This post may contain affiliate links that will give me a commission at no additional charge to you. 
How to Plan Your San Francisco Girls Trip!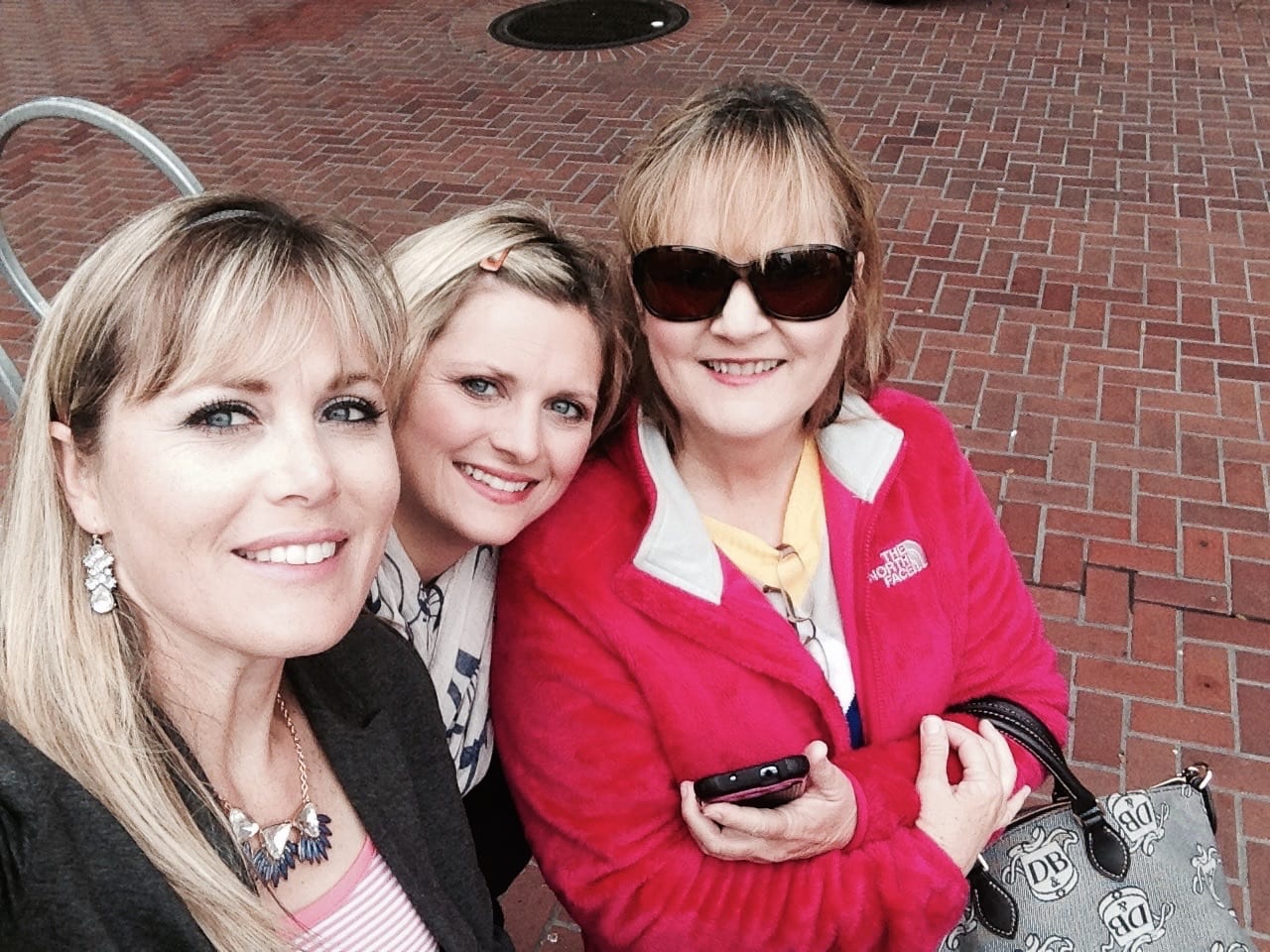 As you plan a girls trip to San Francisco there are a few things to consider: transportation, accommodations, and activities.  Let's explore you options and plan the perfect trip! 
Plan a San Francisco Trip - Transportation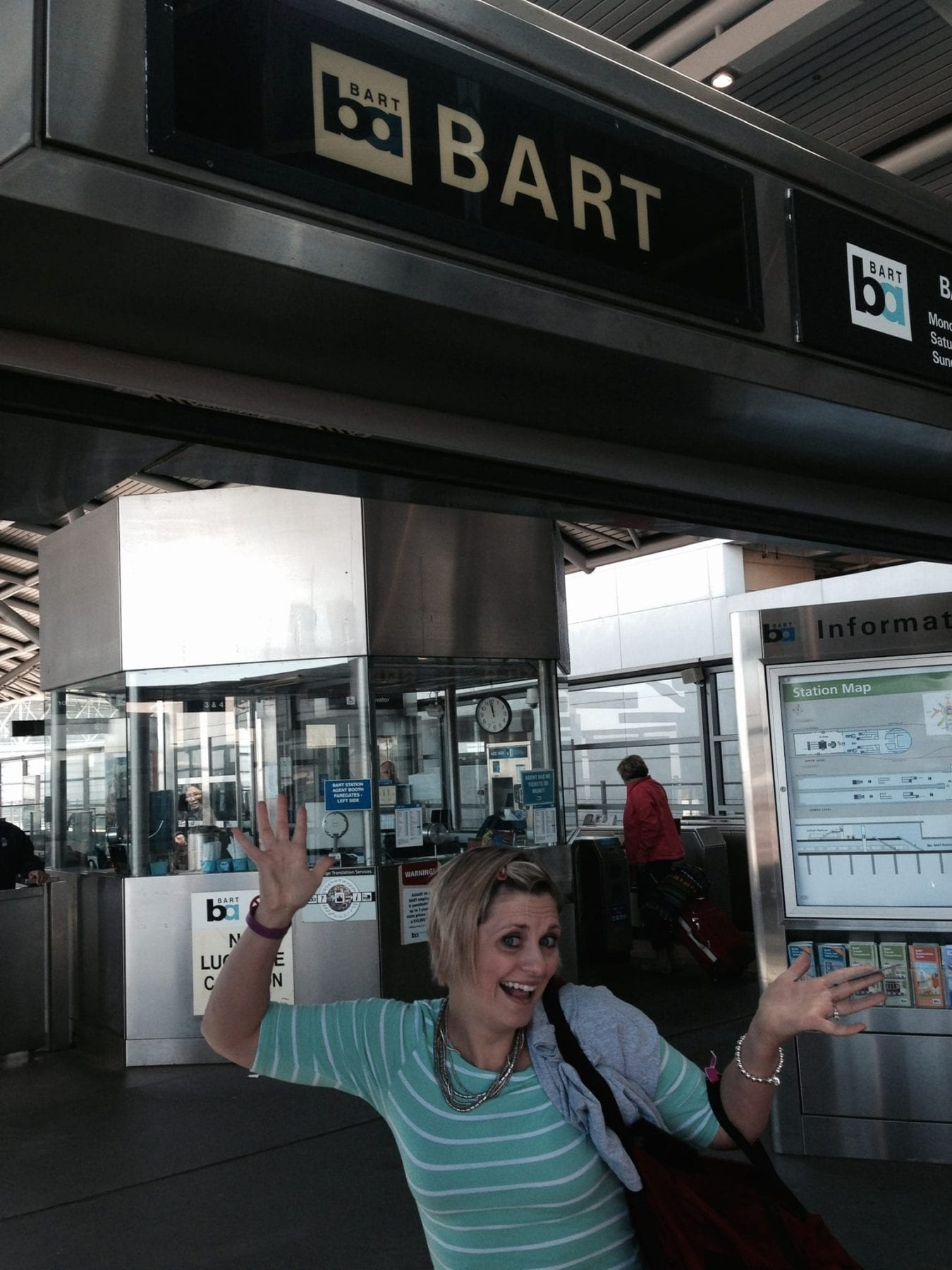 As you arrive in San Francisco at the SFO airport there are a few transportation options to get to the city. 
 Renting a car

train

airport shuttle

Uber or LIFT 
All of these options are great choices that will get you to your destinations.
Take The Train To Downtown San Francisco
We opted for the train. It was a good distance from point A to point B. I was really surprised, so plan ahead if you decide to take this route.
It took about 2 hours from landing to getting into our hotel in downtown San Francisco!

Car Rental From SFO Airport
Renting a car is always an option, but keep in mind that parking in the city is expensive!  Most hotels will charge you to park.
If you want to get out of the city and explore areas outside of San Francisco this is a great option.  I always like to plan ahead and book online at  Rentalcars.com.
We considered renting a car for a day trip to Monterrey, but decided to stay in the city since it was our first time exploring the area.
Airport Shuttle
Another great option is Go Airport Shuttle. You can get a ride share van or a private car.  I have used airport shuttles in the past and have had great experiences with them.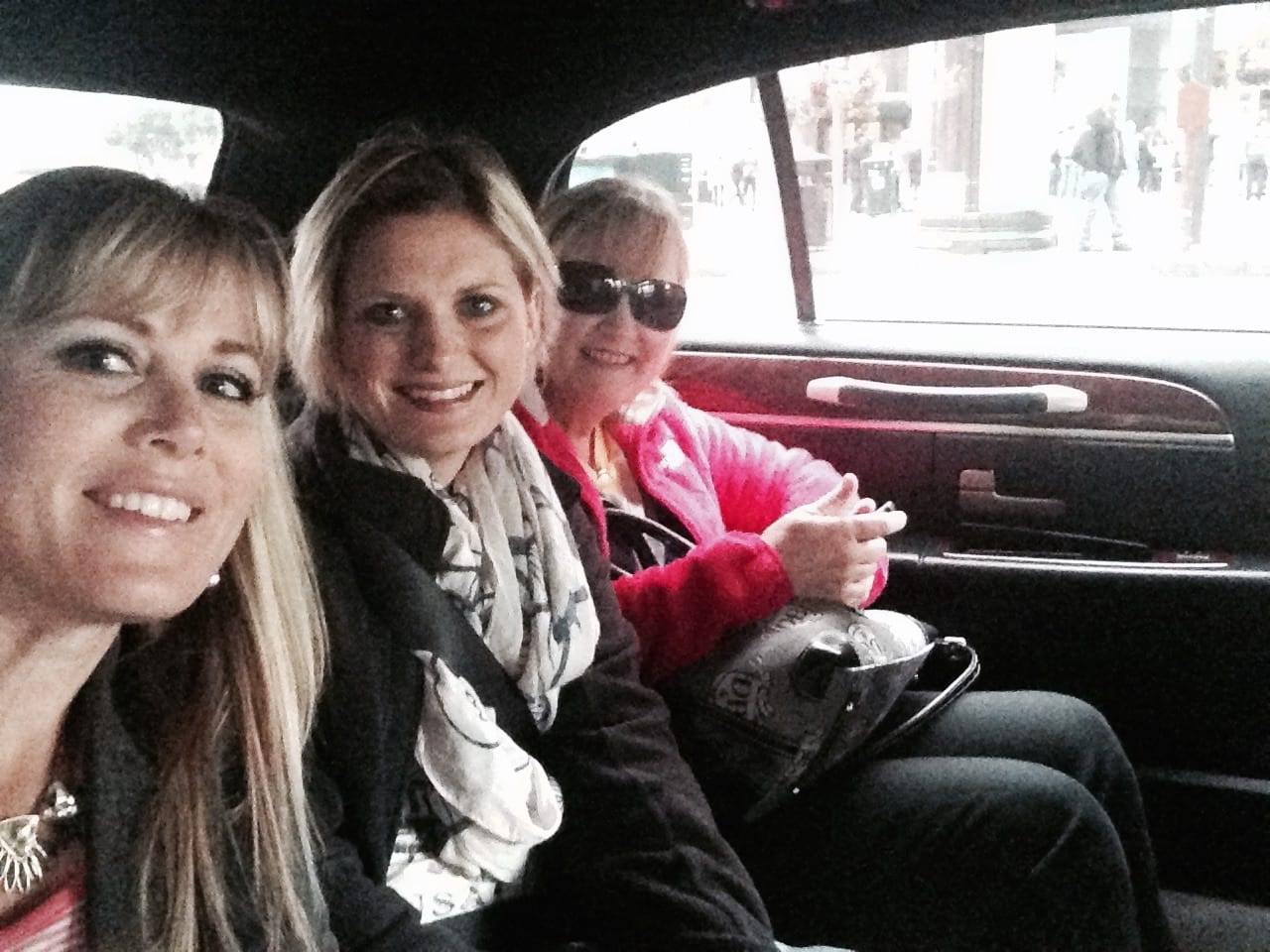 We also used Uber and Lift the whole time we were in the city!  It was our first time using a RideShare service.  Let's just say it was very easy to use!
How to Use It
First, we downloaded the app.  Always check to see if there are coupon codes available. (just google Uber or Lift coupon code)  We signed up using the code which offered us a free ride.
At the time, if someone signed up under your account you would get a free code and they would get a free code.  Are you seeing how awesome this is if you are on a girls trip?  Between the three of us we ended up having six Uber rides for free!
San Francisco Hotels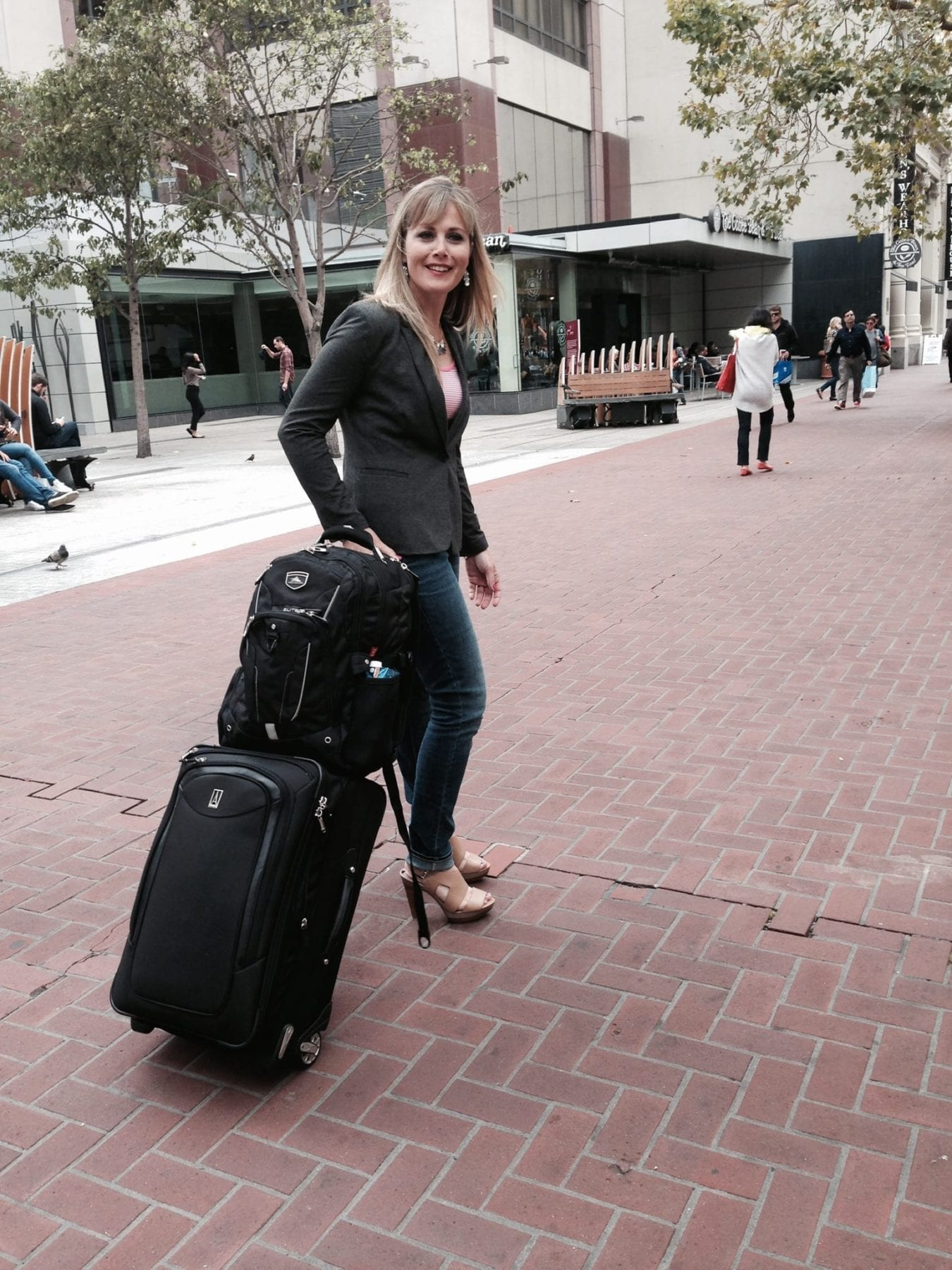 Union Square Hotels
There are many options of great hotels in San Francisco.  Finding the right neighborhood is an important thing to consider.  Since this was our San Francisco girls trip we opted to stay in Union Square which is the shopping  and theater district.
Fisherman's Wharf Hotels
I have stayed near Fisherman's Wharf and it was a great place as well!  I personally like to be across the street from Ghirardelli Square so I can eat lots of ice cream!
Fun Things To Do On Your San Francisco Girls Trip
There are so many fun things to do in San Francisco.  We wanted to hit the high tourist areas, and eat at highly recommended restaurants.  If you need ideas of what to do in San Francisco check out this collaboration post I put together with 14 other bloggers on the Top Things To Do In San Francisco.
Go For A Bike Ride In San Francisco

There are several bike tours in San Francisco.  We opted for the bikes that you could slide your credit card and ride to the next bike rack location.  Scooters may be the hot thing now but I have heard that they have had some trouble staying in San Francisco due to city laws.
We love exercise and riding bikes was perfect for our San Francisco girls trip.  We liked the option of parking the bike and touring around and then grabbing a bike and heading to the next site.
Fisherman's Wharf and Pier 39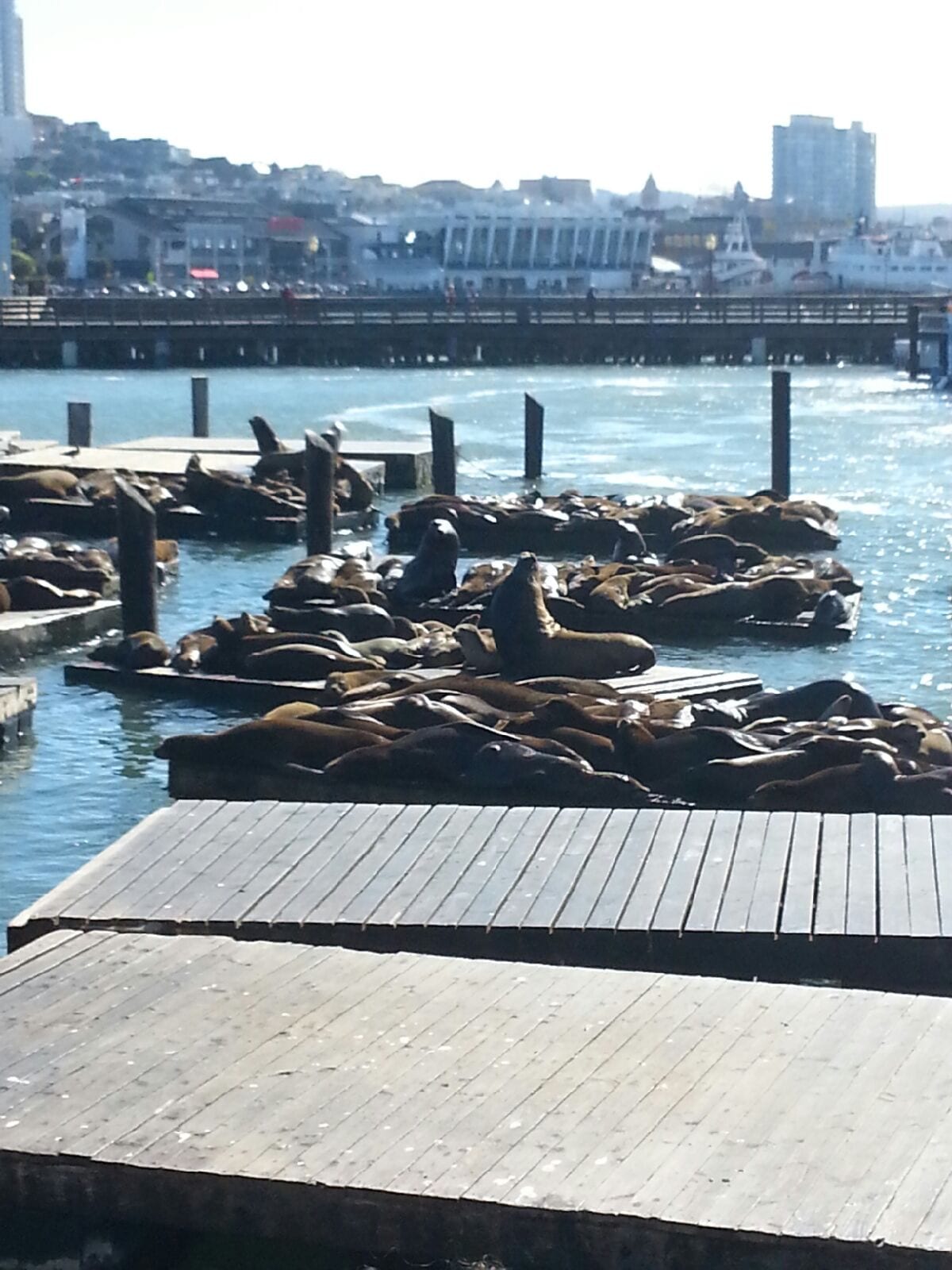 We love to be "total tourist" and see the most popular attractions! Pier 39 is such a fun place to see.  With shops, sea lions, and an aquarium, it is such a fun place to spend your time at.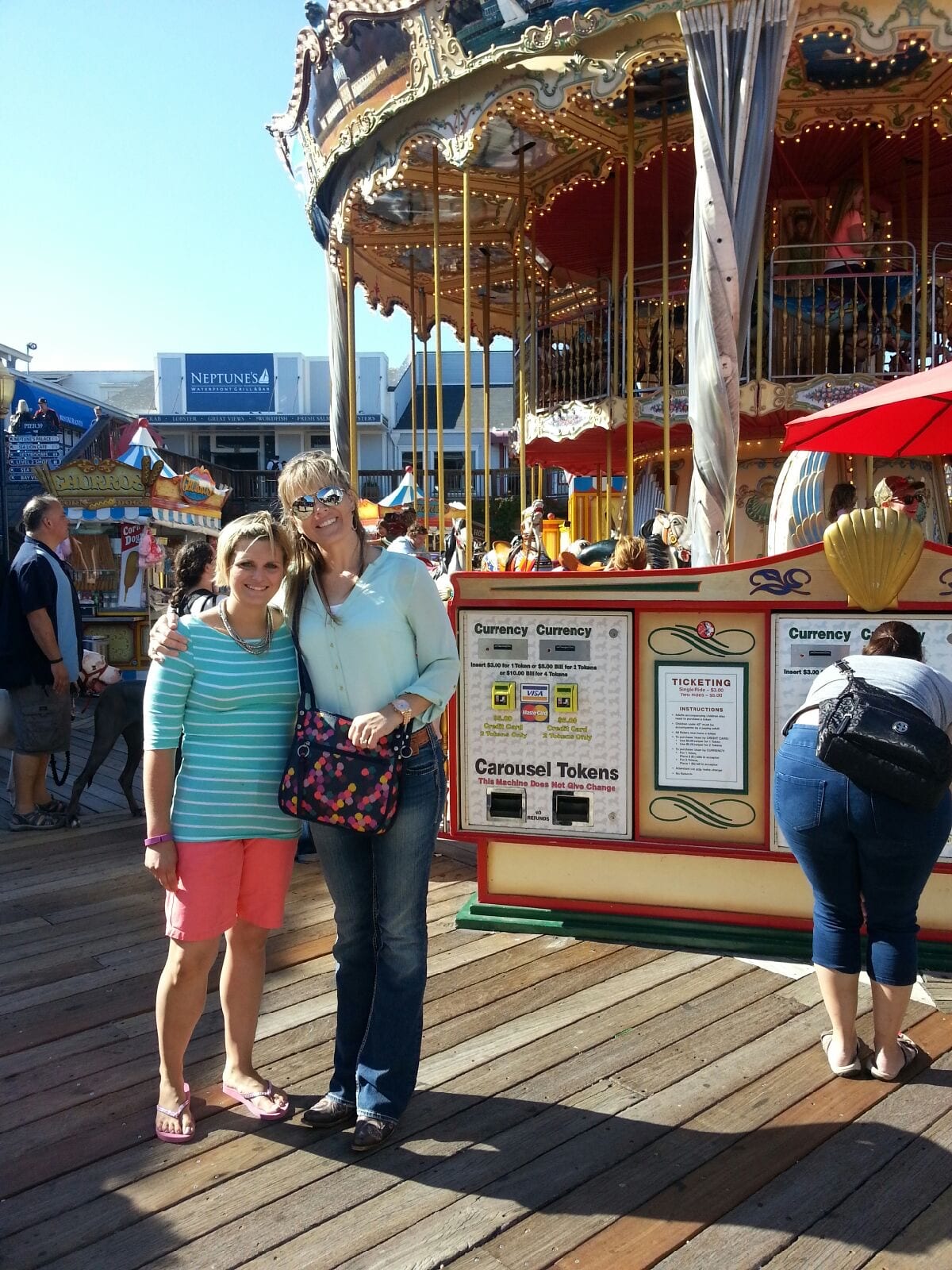 Pier 39 is a starting point for many San Francisco Bay Tours.  We were able to book a boat tour on Groupon.  We also took a boat tour around the bay area.  Be prepared for wind!  But you should not miss this beautiful view from San Francisco Bay.
Ghirardelli Square
This place is amazing!  The ice cream is fabulous. I loved getting the ice cream sundae.  They have so many choices. There is a little store as you walk in that has cute Ghirardelli souvenirs (plus you get a free piece of chocolate)!
What I love about girls trips is that we can share food.   I love to try a lot of fun foods but I don't need the huge portion sizes. We were able to share delicious treats together.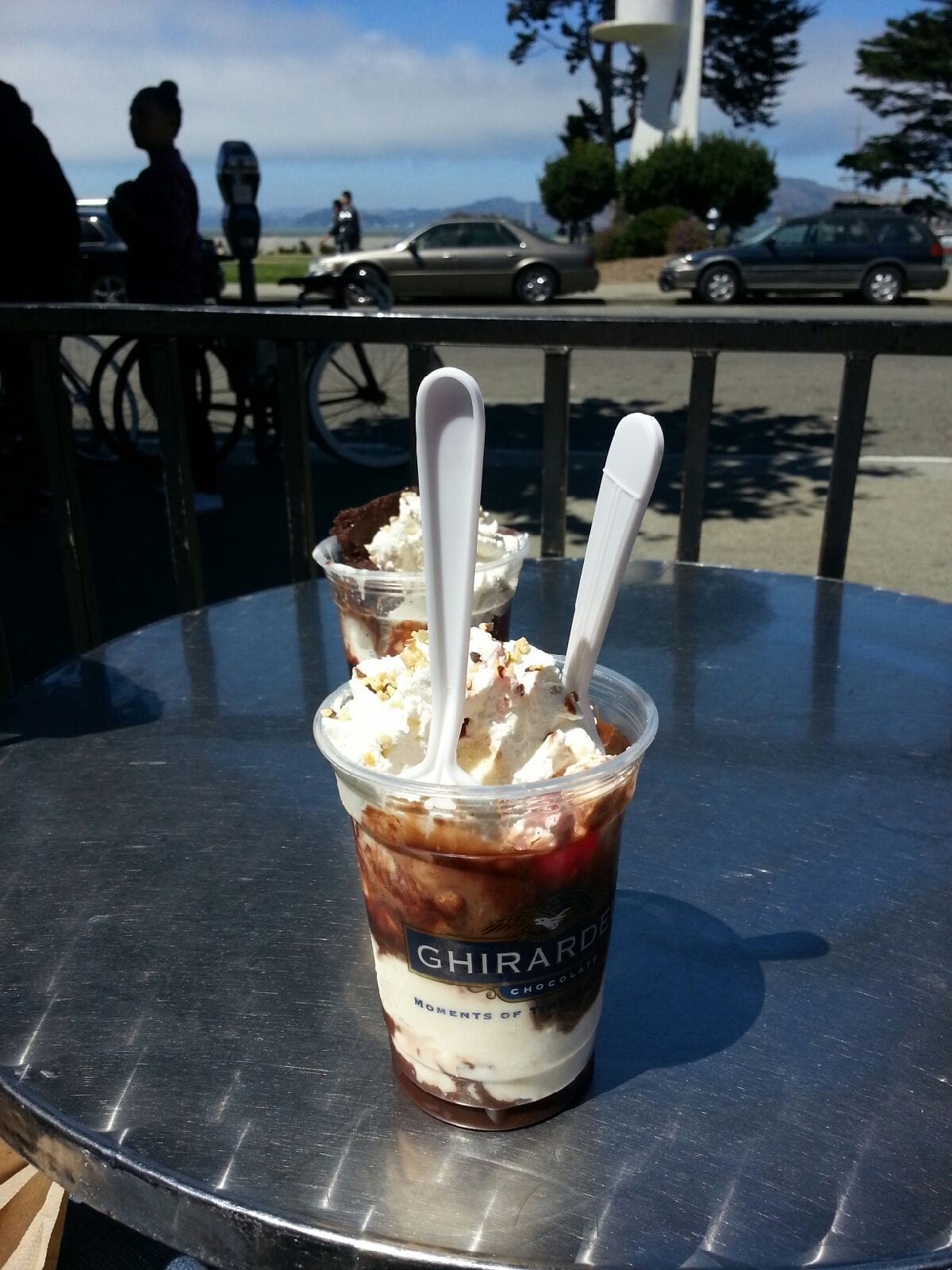 There are so many things to see and do in San Francisco.  One way to get a taste of it all is to take a hop on hop off bus tour.
Hop On Hop Off Bus Tour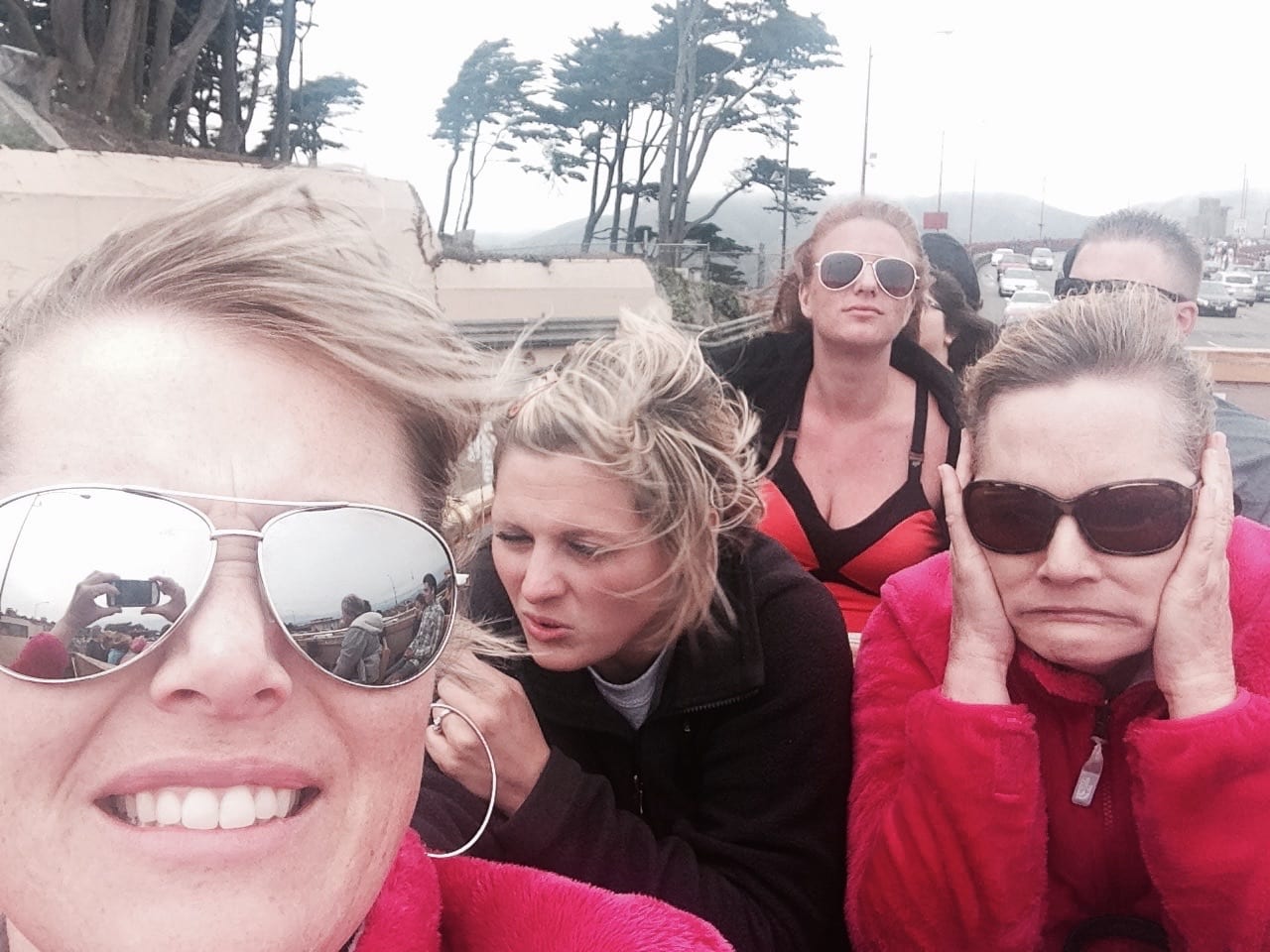 You can see how windy it is when you are on the top level of the Hop on Hop Off Bus Tour as we crossed the Golden Gate Bridge from the image above.  We were able to see Chinatown, Pink Ladies (any Full House fans out there?), Fisherman's Wharf, Pier 39, Golden Gate Bridge, Lombard Street and Union Square.  This is a great option if you did not rent a car.
My sister loved looking at all the buildings and architecture.  From the hop on hop off bus tour we had some great views of the building in the city.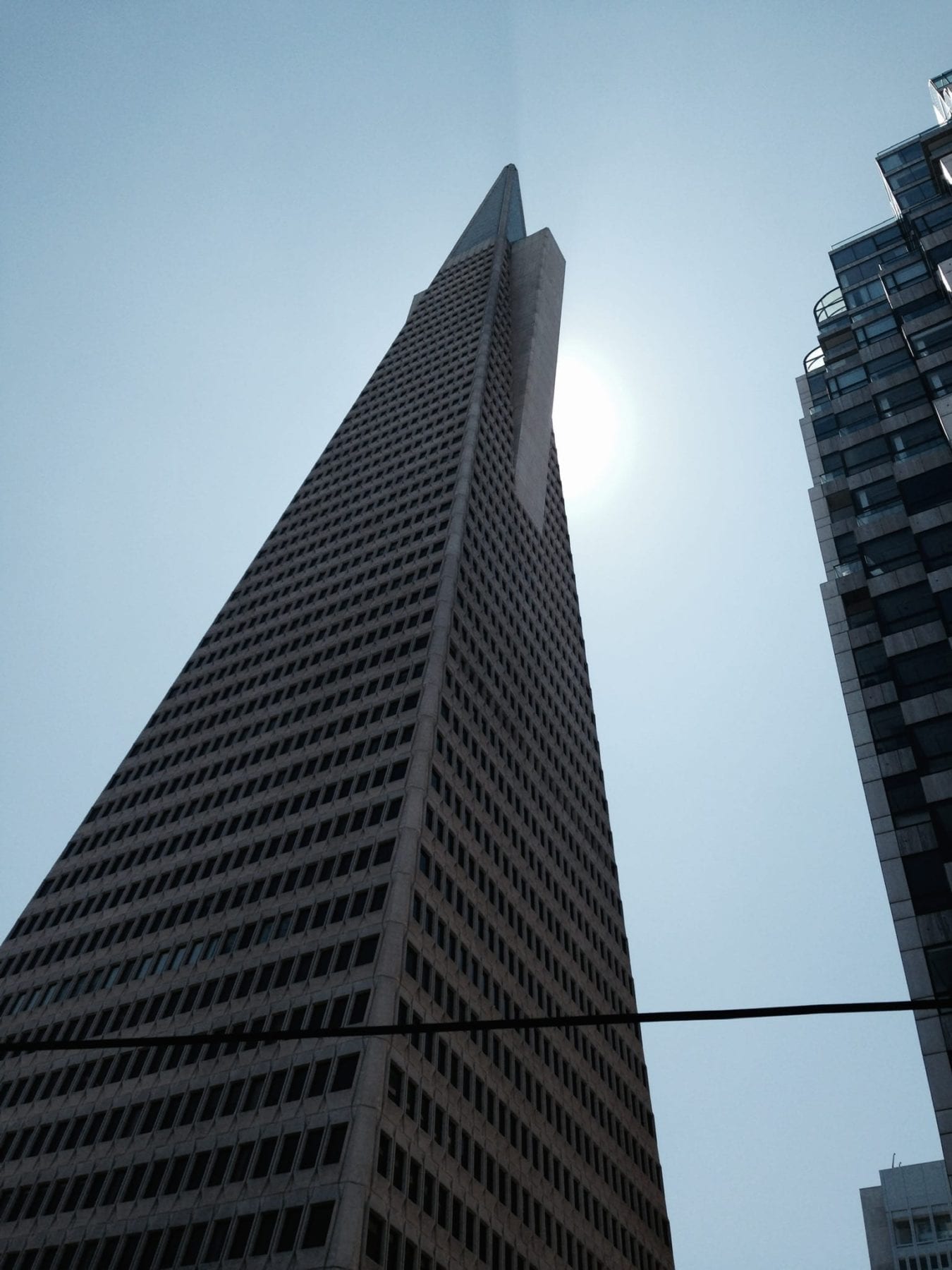 Alcatraz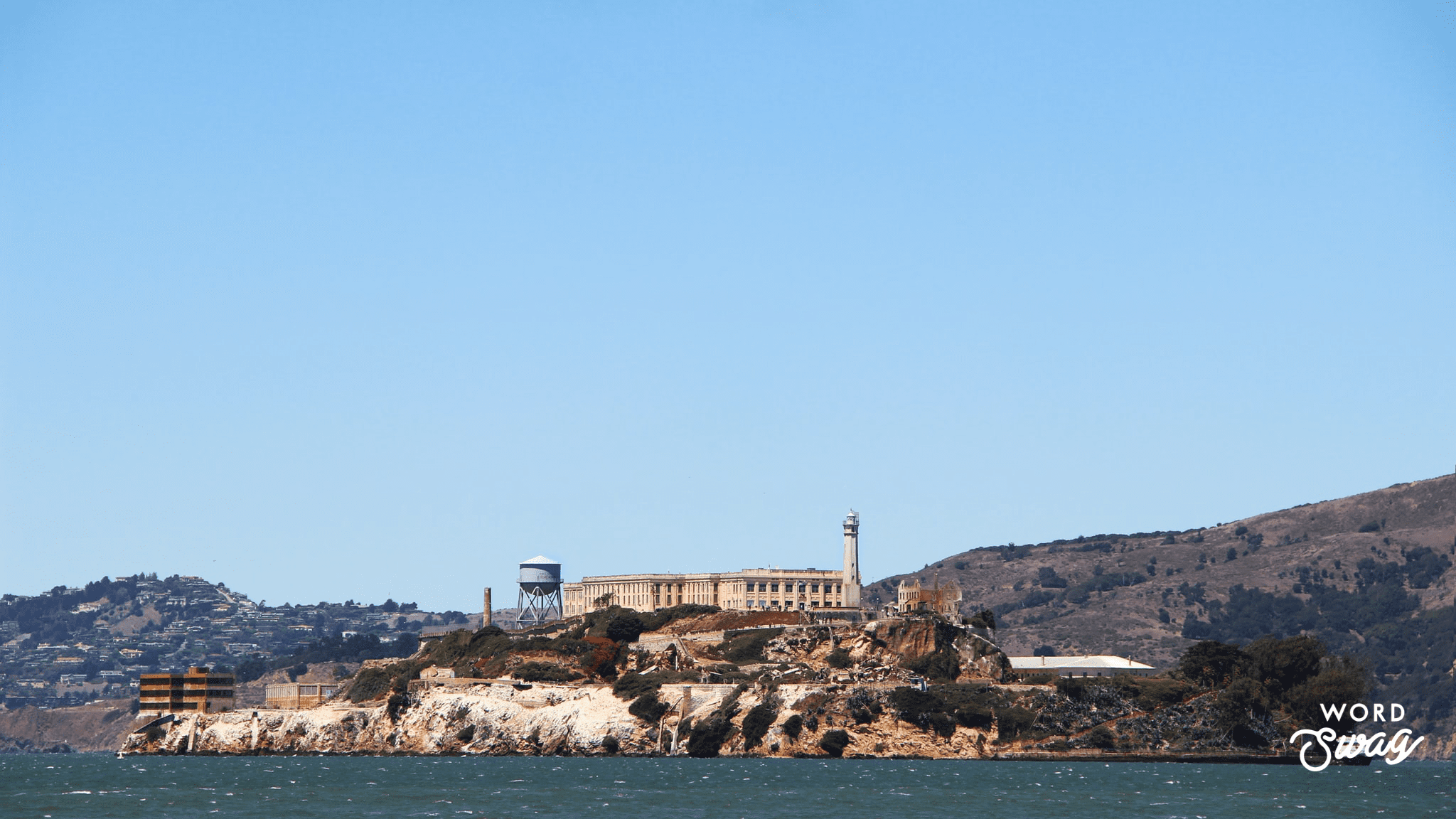 Alcatraz is defiantly worth mentioning. We were not able to get tickets so learn from our mistake and make sure you have reservations ahead of time!  However, we did get some great views from our boat tour.
Sausalito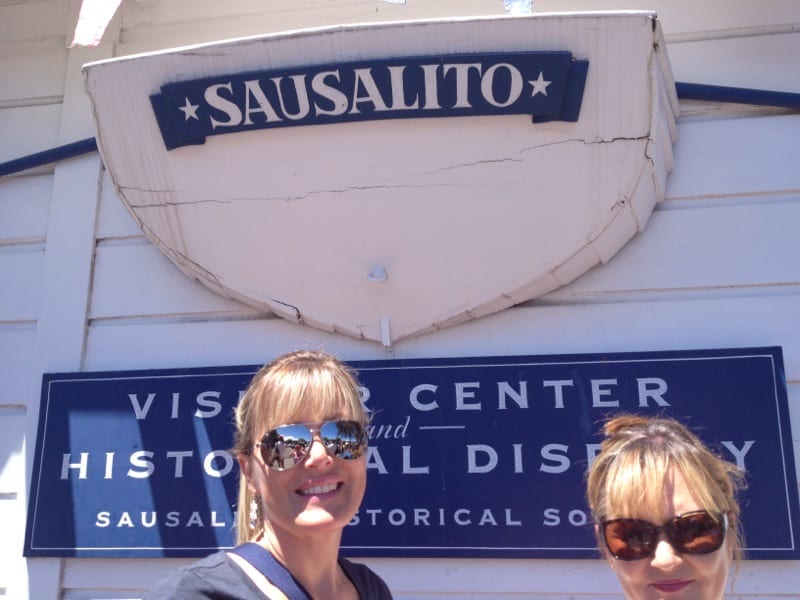 Sausalito is a must for any San Francisco girls trip!  Getting to Sausalito is super easy.  We did not have a car so we decided to take a ferry boat across the bay.  To catch a ferry, we simply went to the ferry building. Boats depart frequently making it very convenient.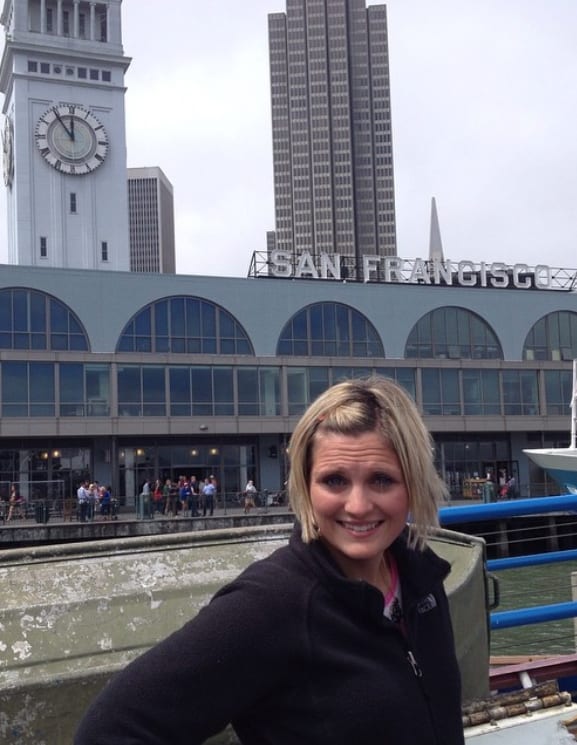 Once we made it to Sausalito we were able to tour around. Sausalito is a cute little town. We loved walking around and shopping in the cute stores.  We made a stop at Lapperts and enjoyed an ice cream sundae.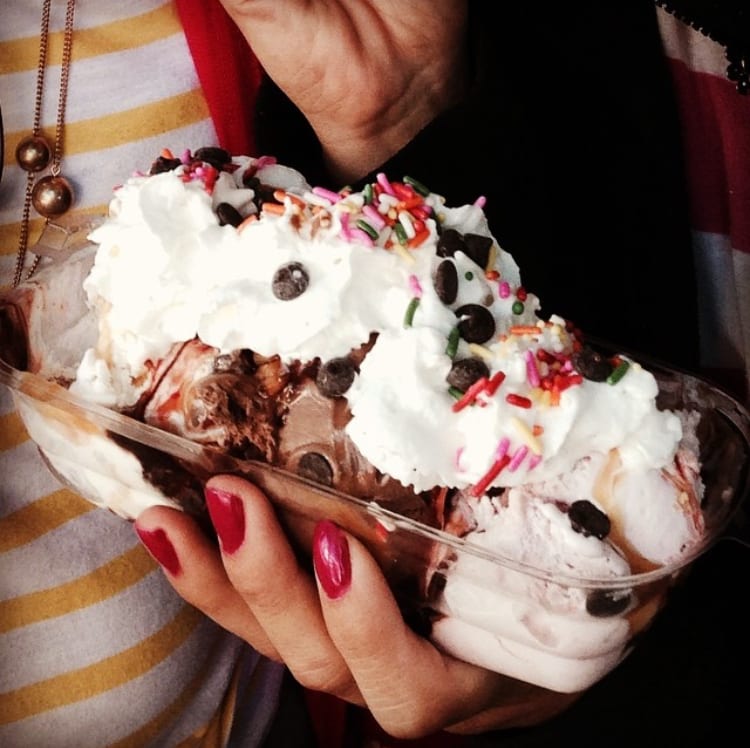 Muir Woods National Monument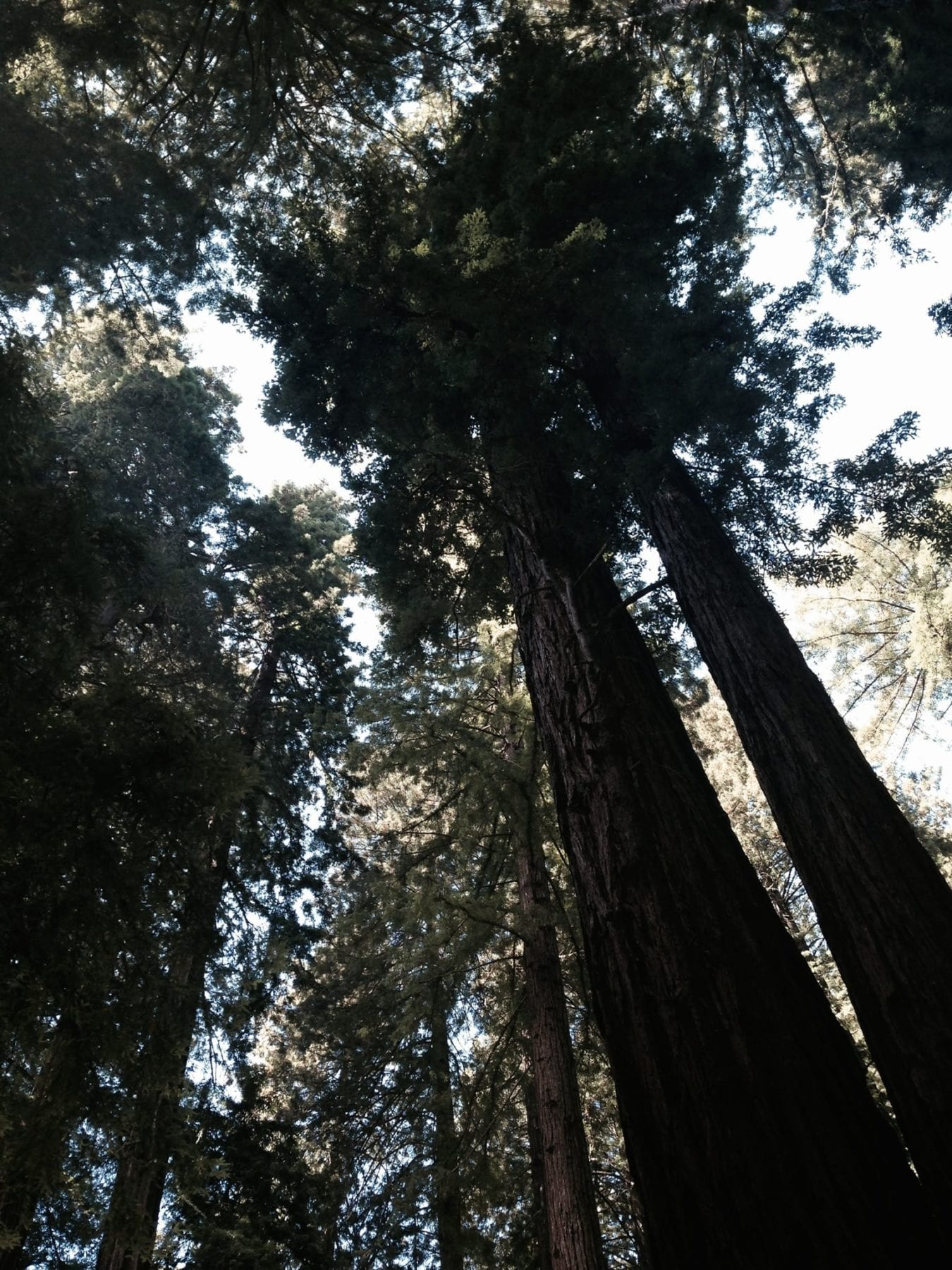 Very close to Sausalito is Muir Woods National Monument.  You can catch a bus in Sausalito and be transported to this beautiful forest.  This is a taste of  the redwood trees that you can view at Redwood National Park in northern California.  We loved walking through this amazing forest!  The trees are huge!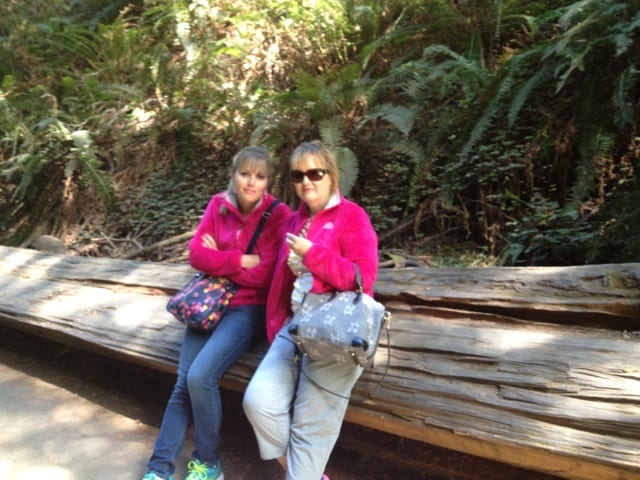 Shopping District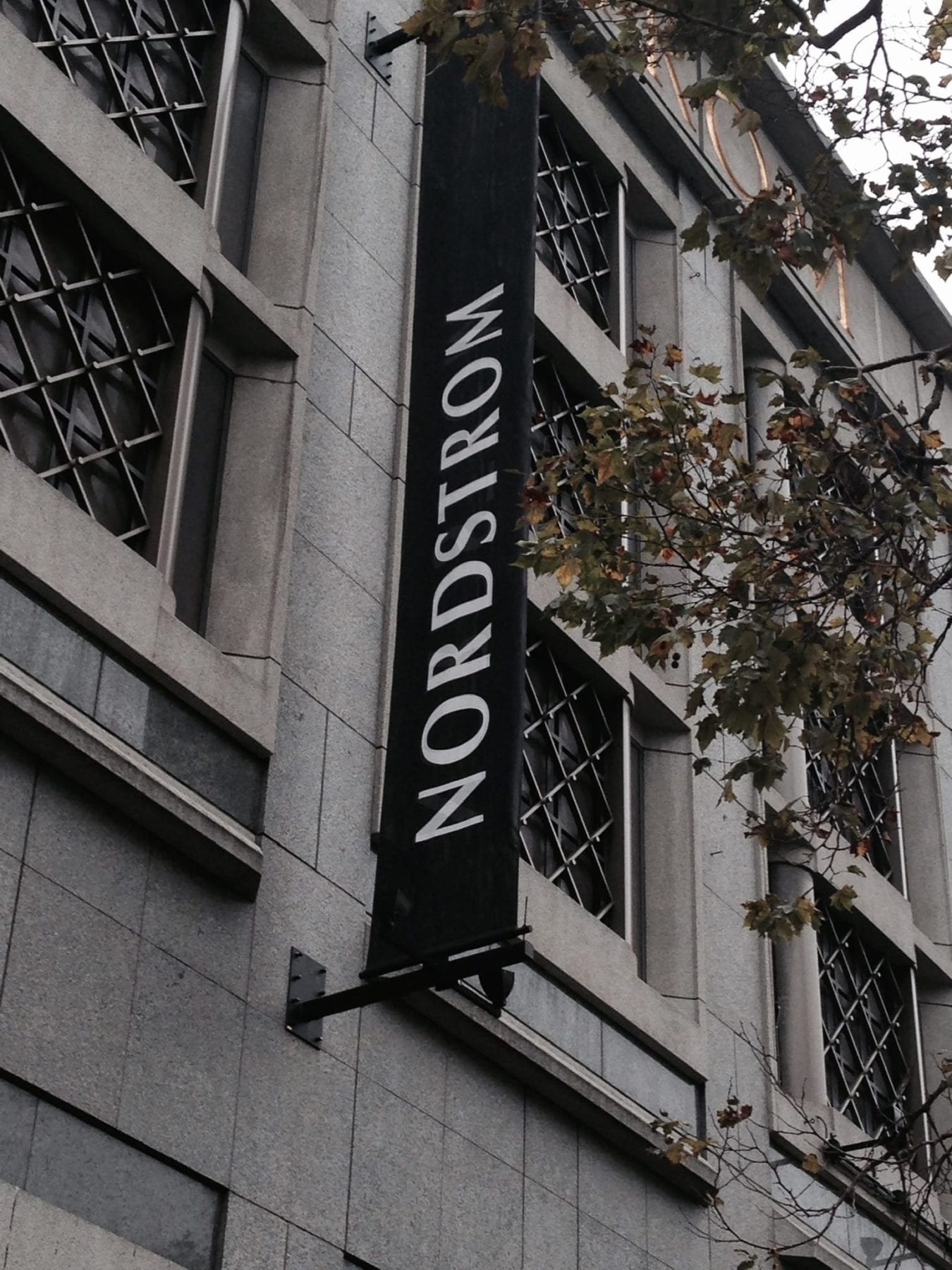 Our hotel was in the center of the shopping district.  It would not be a girls trip without doing a little shopping.  Shopping in San Francisco is unlike shopping in other places.  The Nordstrom we went to was 4 or 5 stories high!  We were able to hit lots of stores and get some cute clothes and shoes!
This was perfect for our San Francisco girls trip!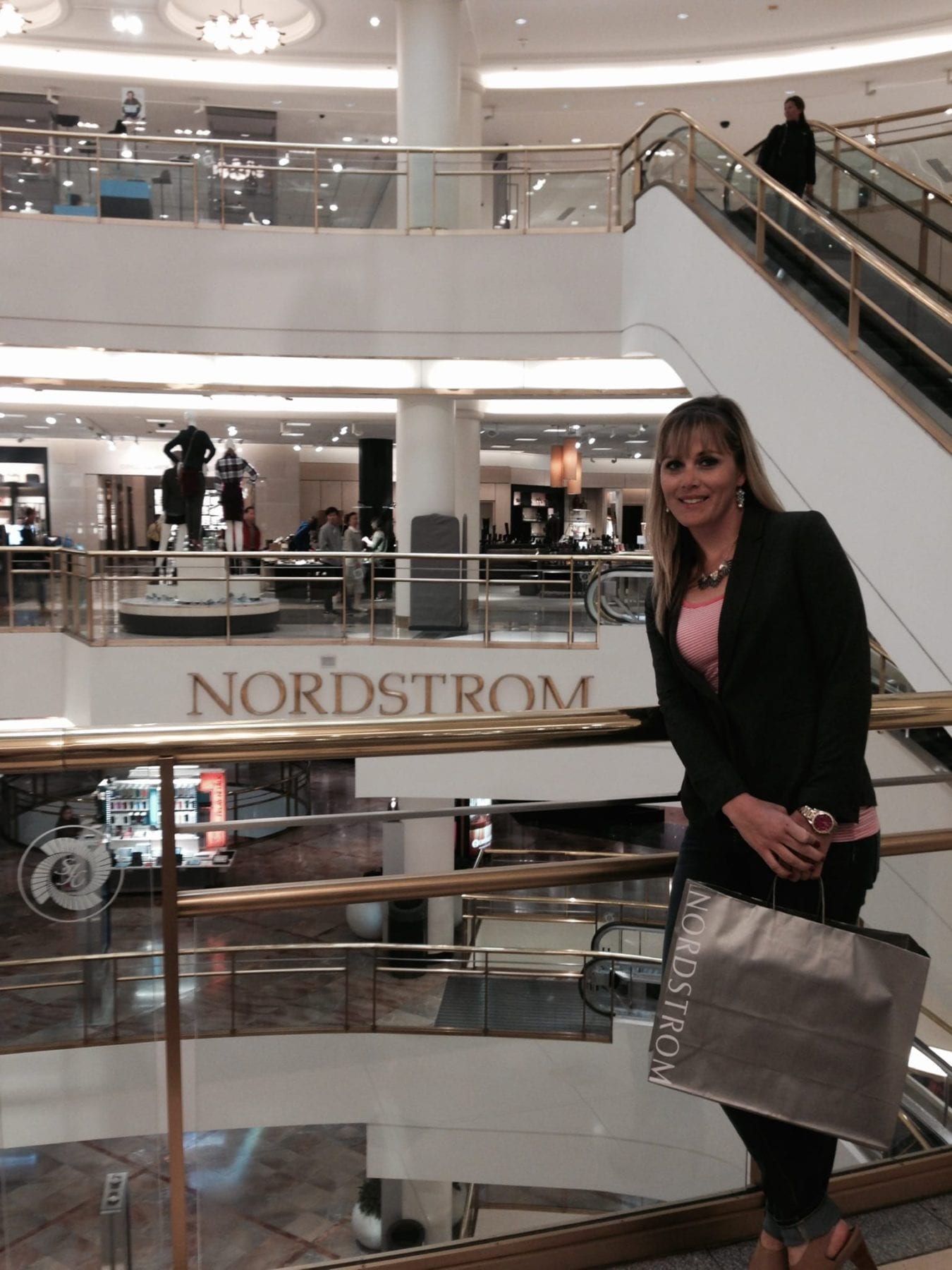 Top Must Try Restaurants in San Francisco
Mama's on Washington Square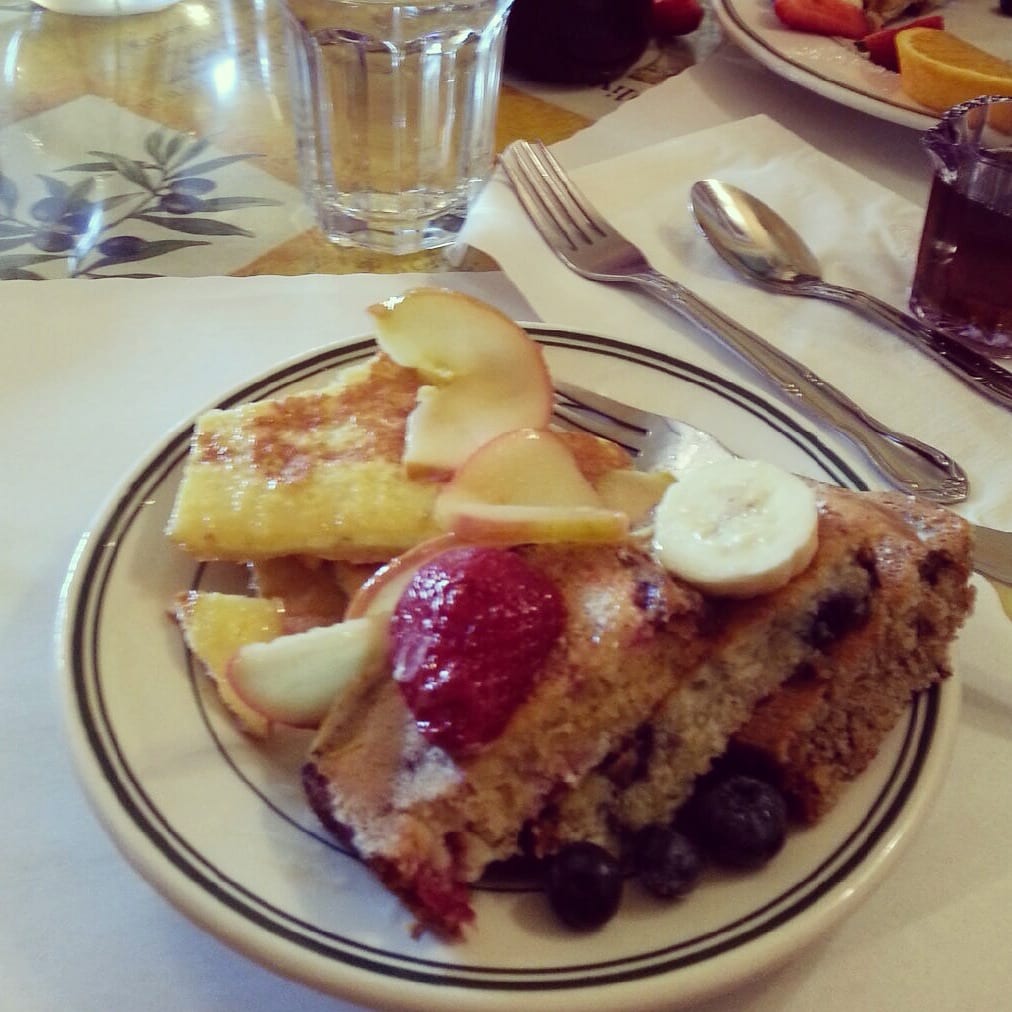 If you want to try the best breakfast in San Francisco Mama's on Washington Square is the first stop you need to make when your wake up.  We woke up before 6:00 am and headed to Mama's.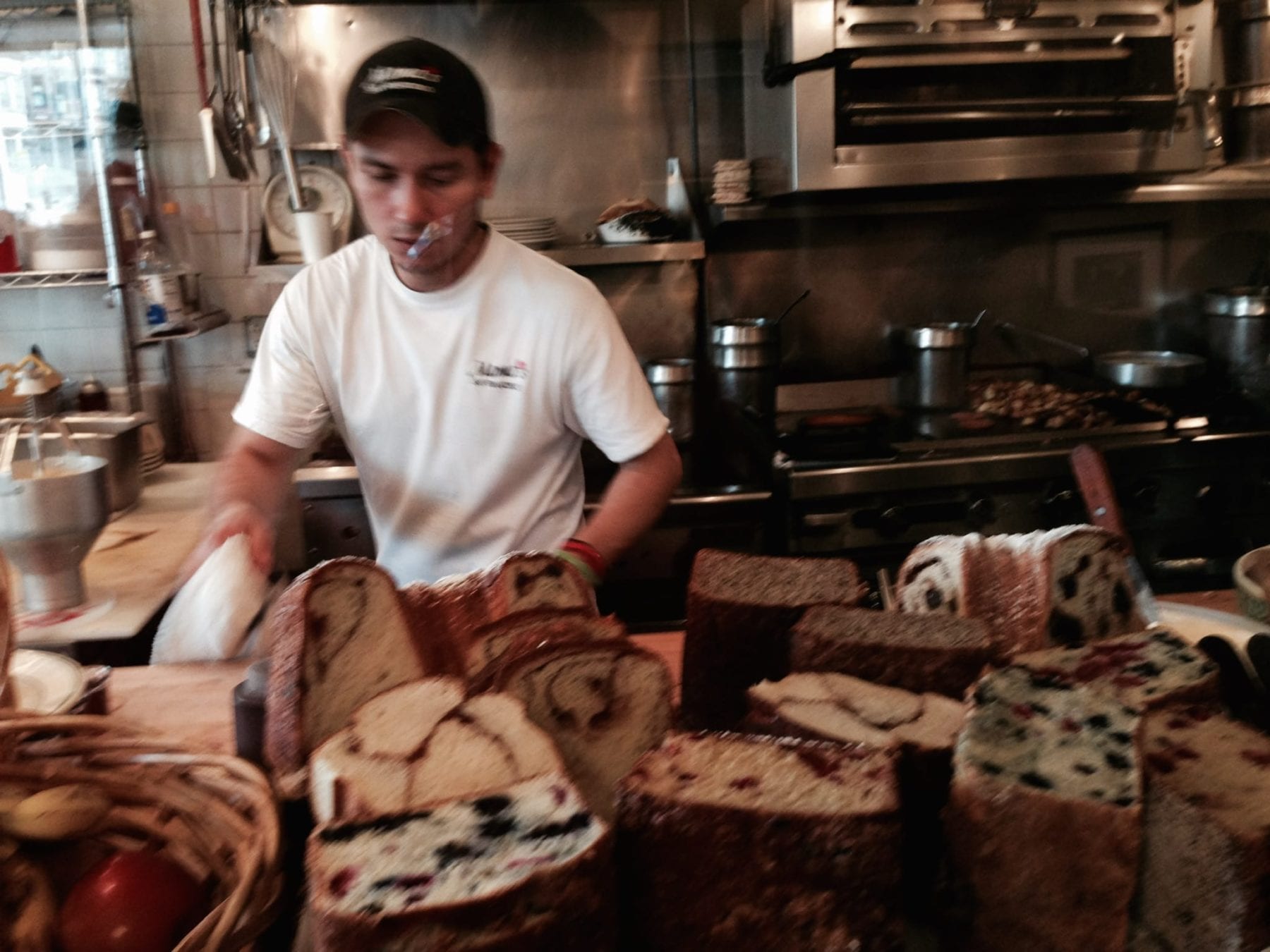 As you can see in the picture above there are a variety of home made breads just waiting to become delicious dishes.
Mama's will not disappoint but there is a price to pay.   There will be an hour long line before the restaurant even opens. Being on a girls trip this time went by fast as we laughed and talked.
Before you go check out the menu online.  We were able to try a few different plates and share them.  We loved it!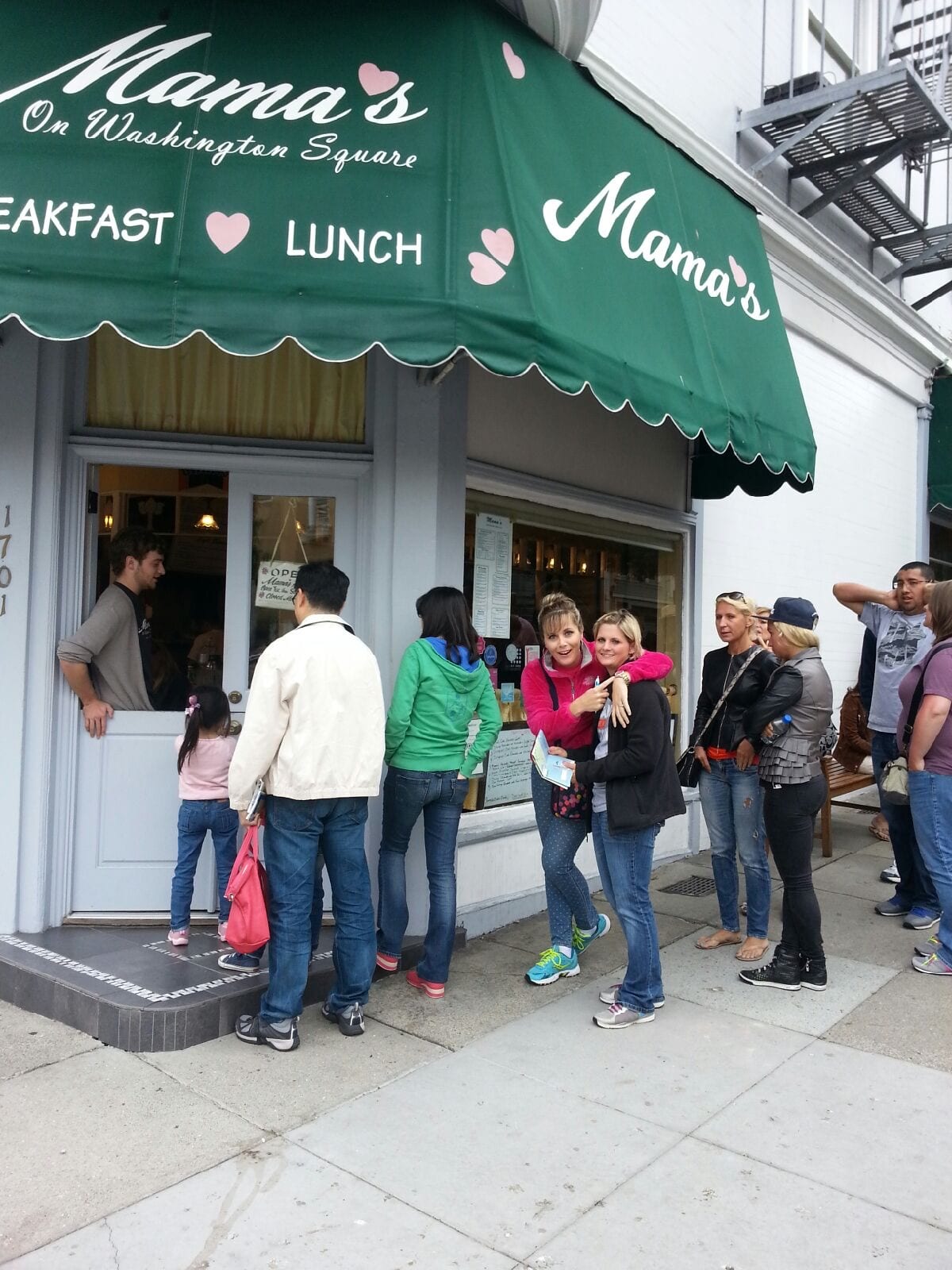 Tartine Bakery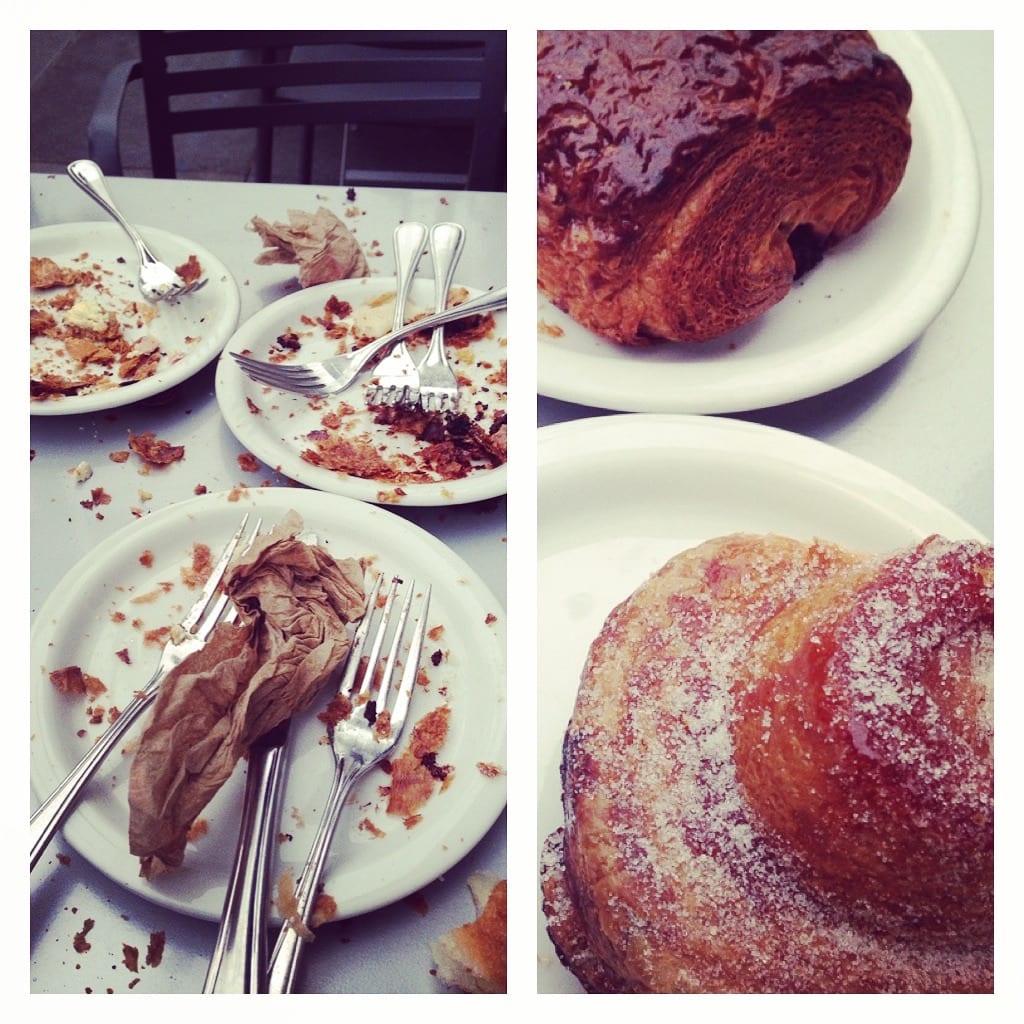 Another amazing place you must try is Tartine Bakery.  The display case is dreamy and you may find yourself wanting to try everything.  We decided to get a few items and share!

The Melt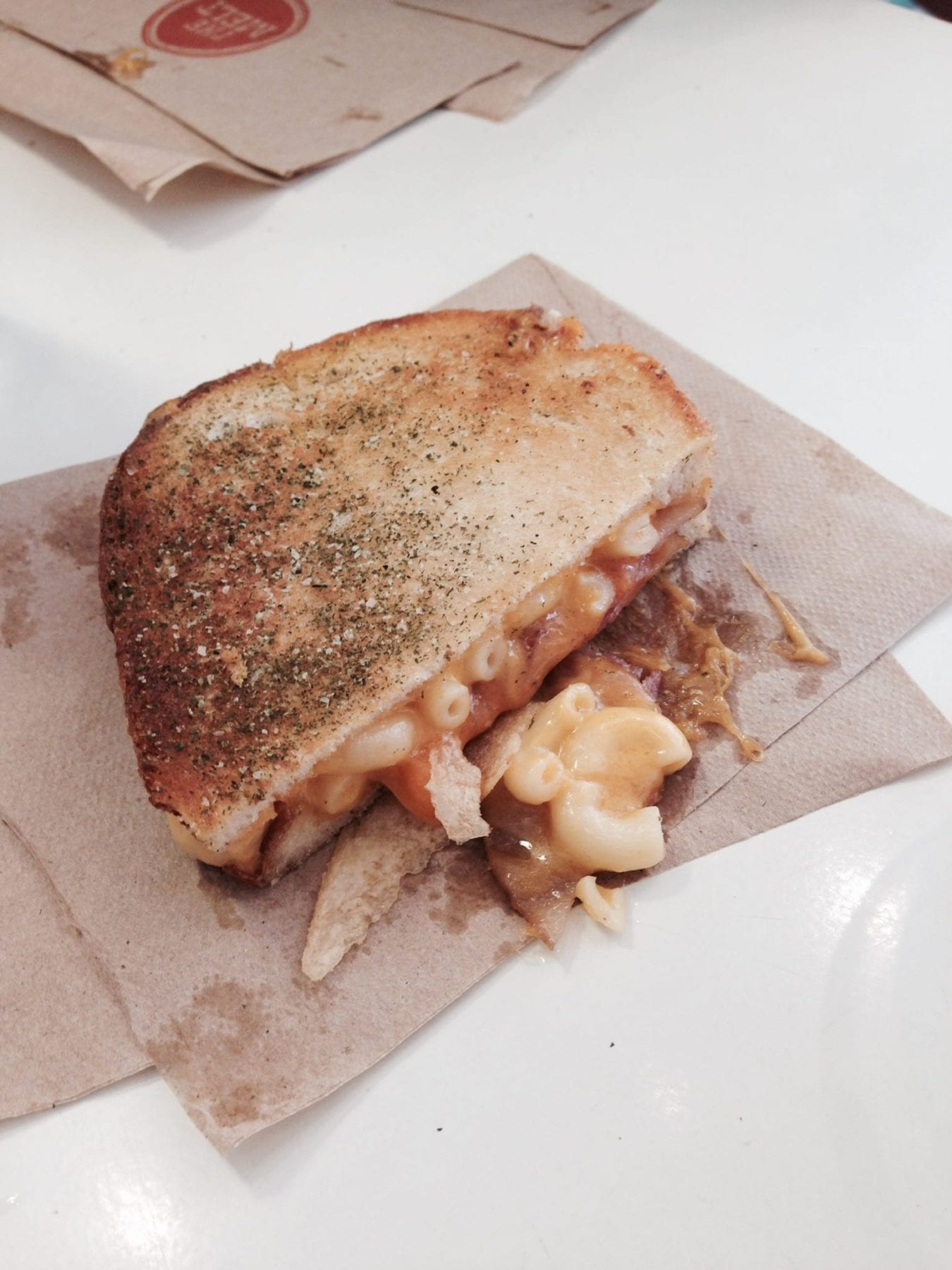 I know this is funny because it is a total chain in the area, but I absolutely loved The Melt.  It was so yummy, especially if you like grilled cheese.  They have a variety of specialty grill sandwiches.  I loved it!
Boudin Bakery
Boudin Bakery is really close to Pier 39 and located on Fisherman's Wharf.  and "When in Rome," we had to try the clam chowder and a bread bowl.
The bread was delicious as for the clam chowder it was okay.  The best part of this bakery is looking at all the creations in the windows.  There are loaves of bread shaped as turtles and other sea life.
La Boulange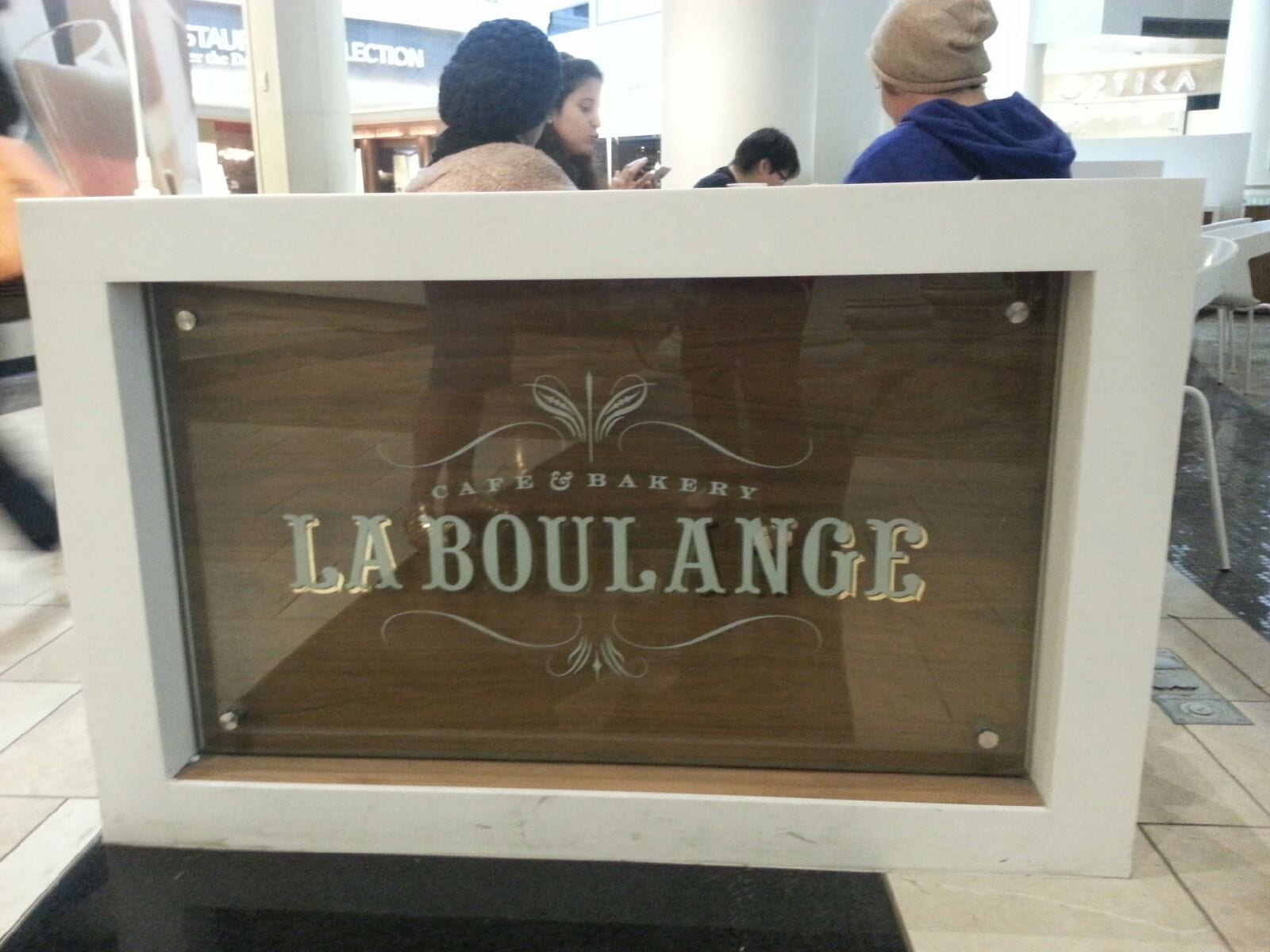 We found the most delicious macaroons at La Boulange. This is another must have!  It's a bakery, but they have a full menu.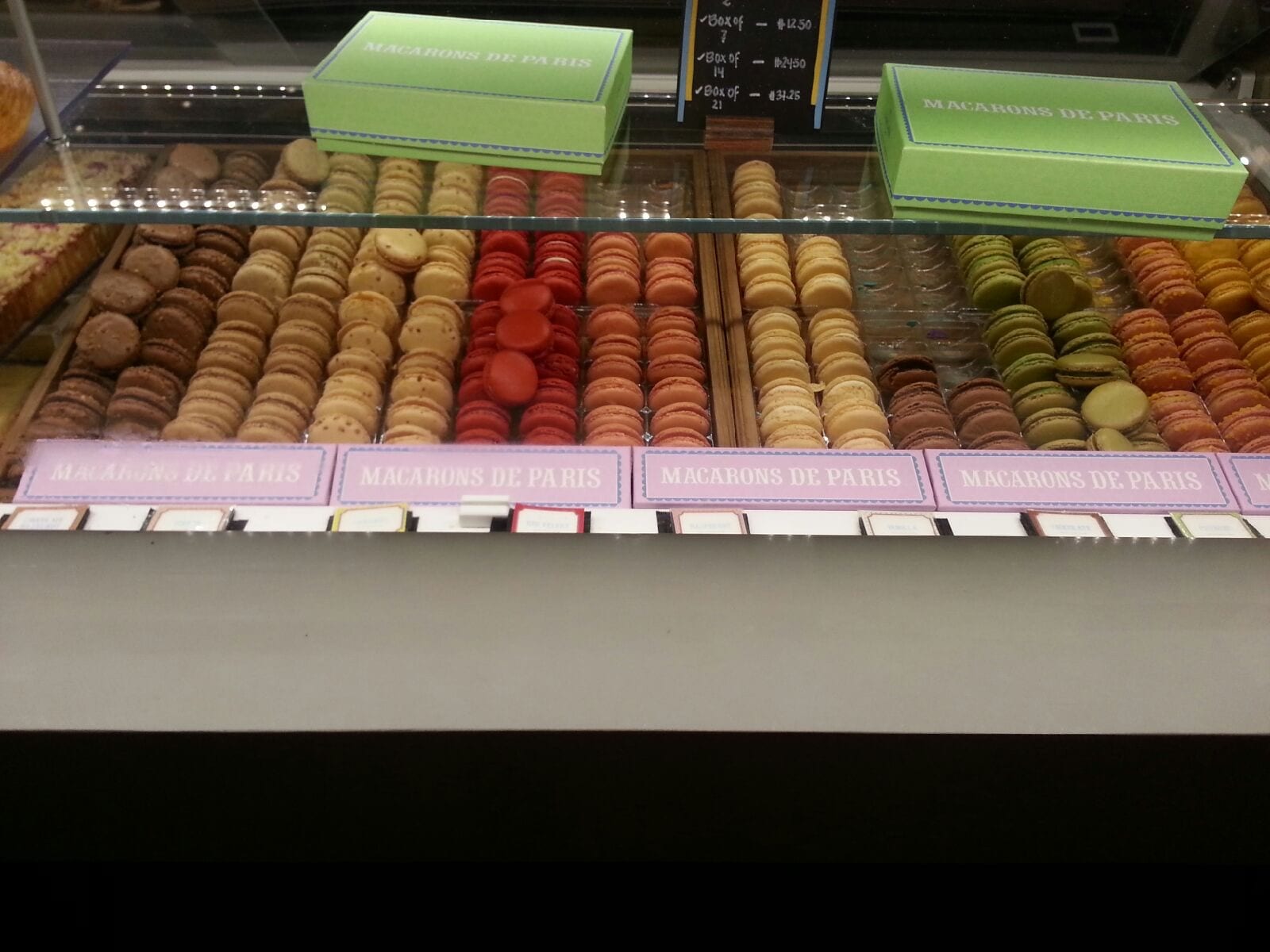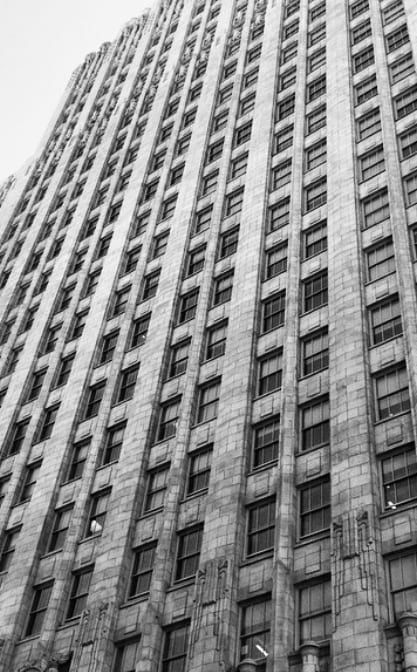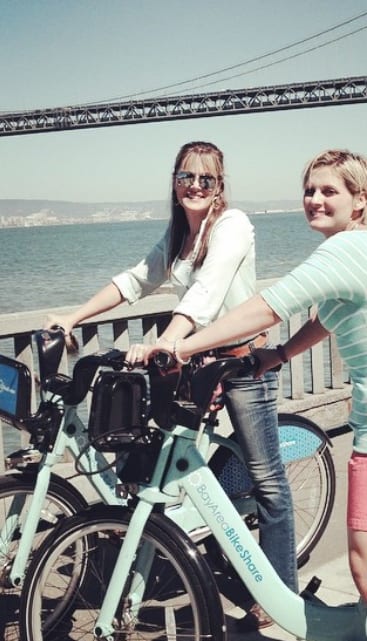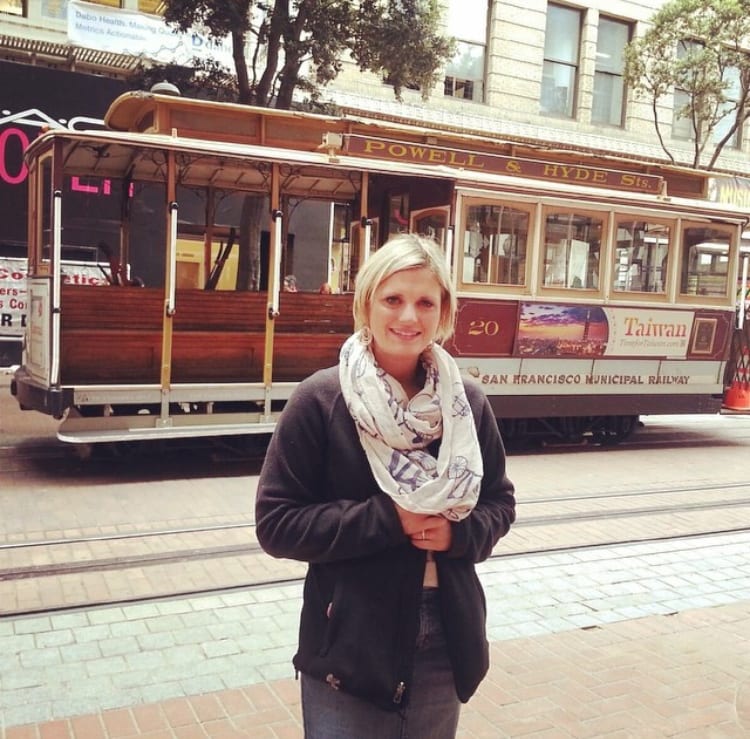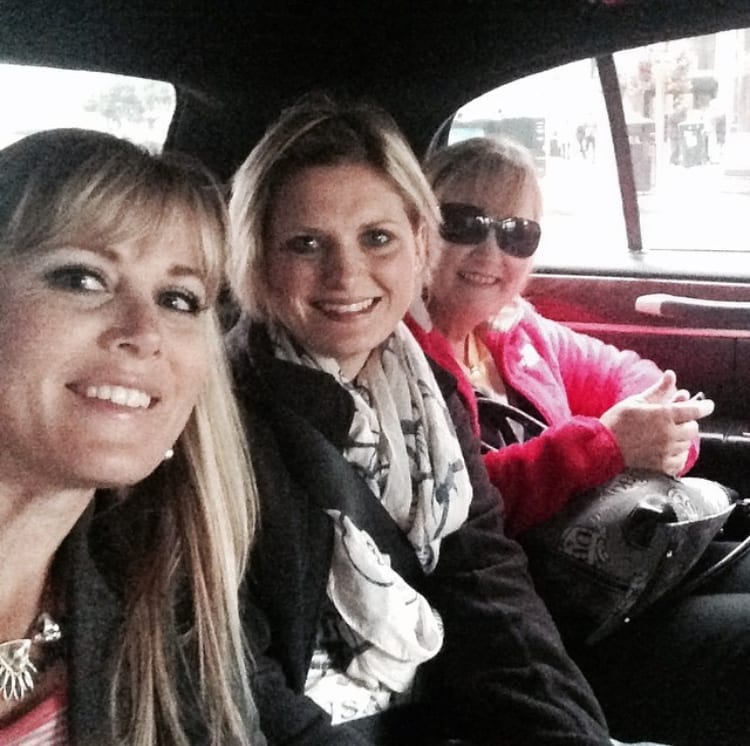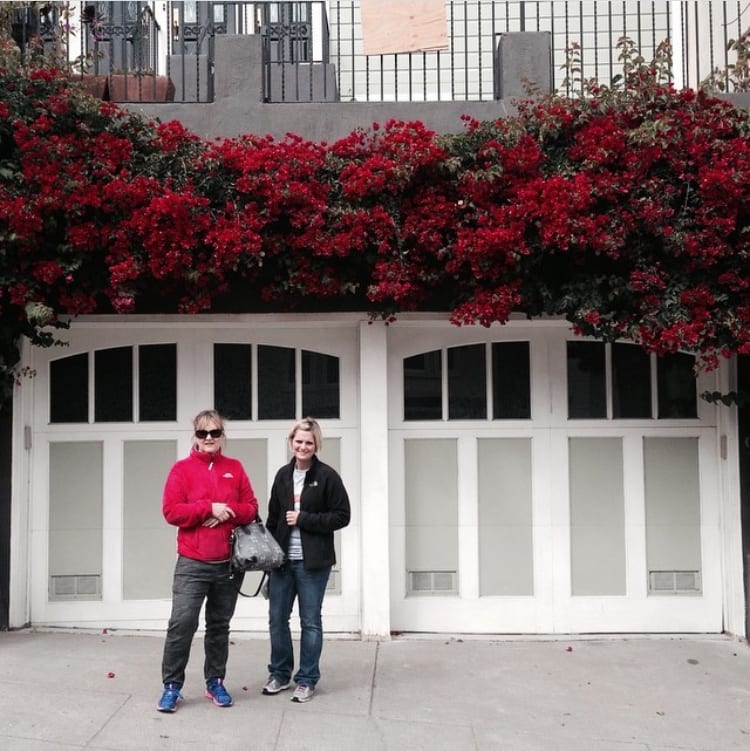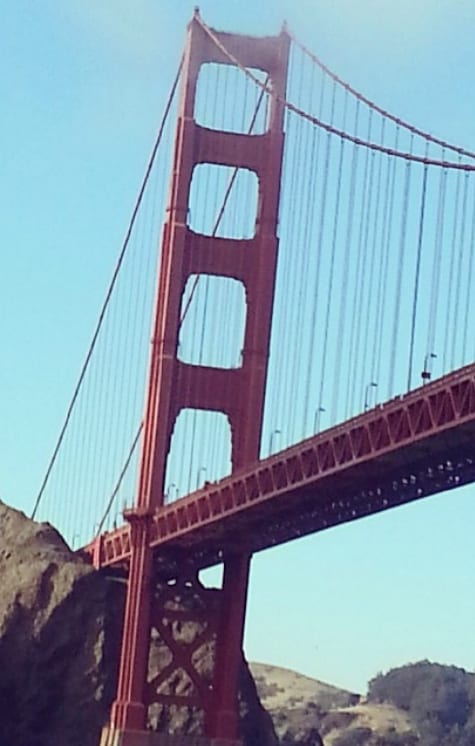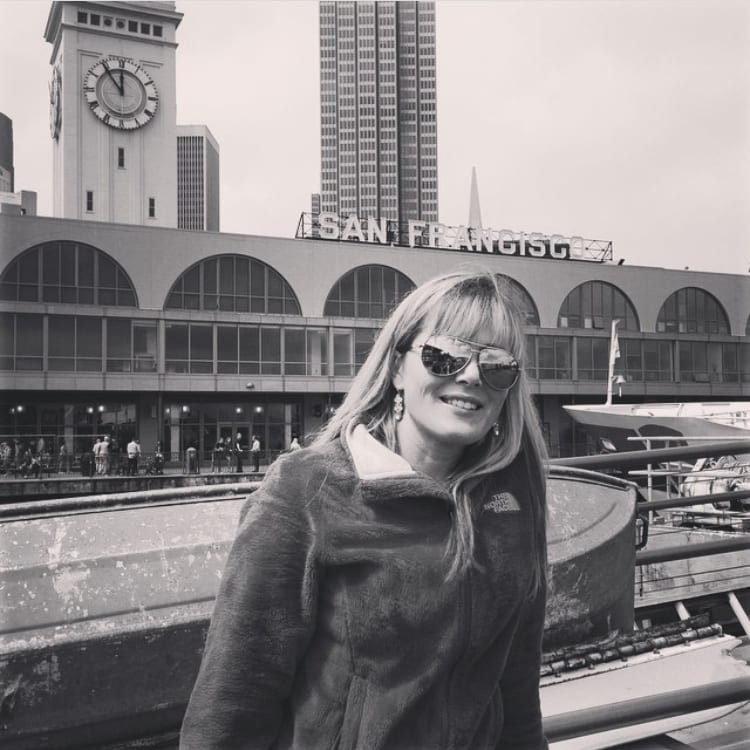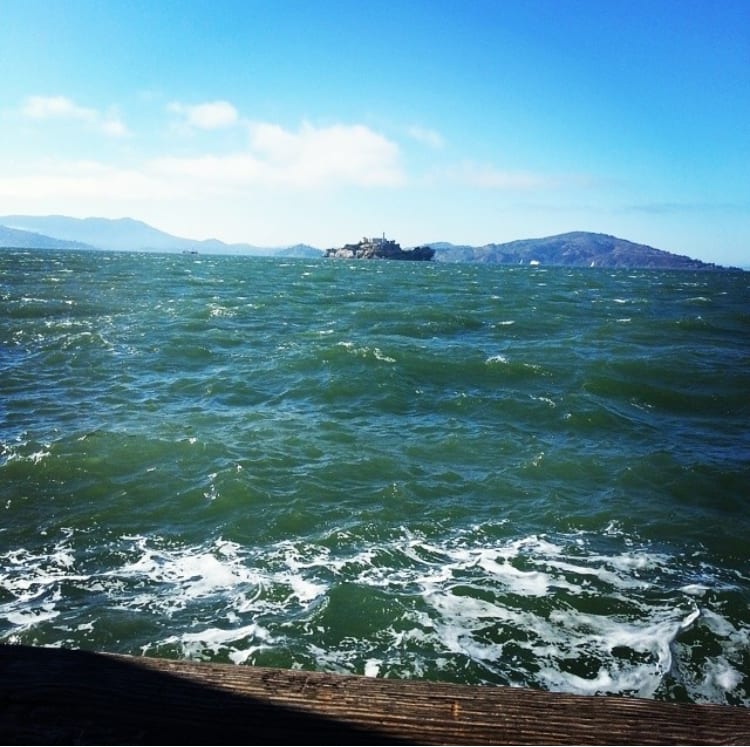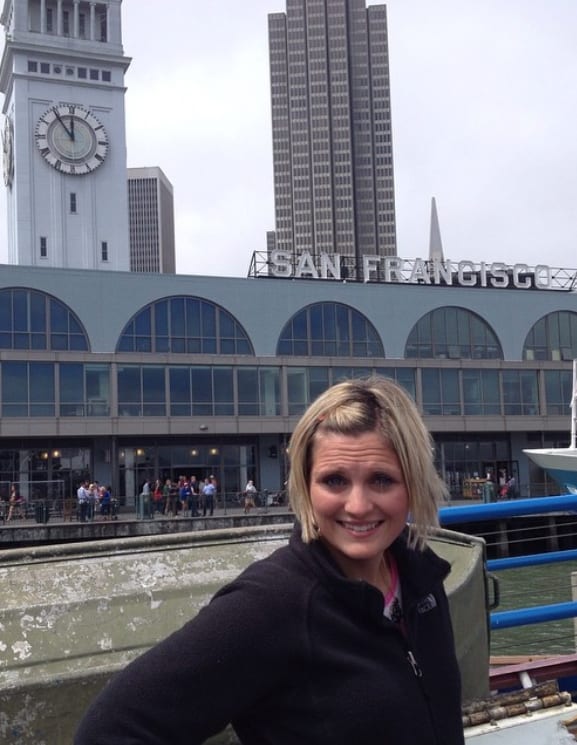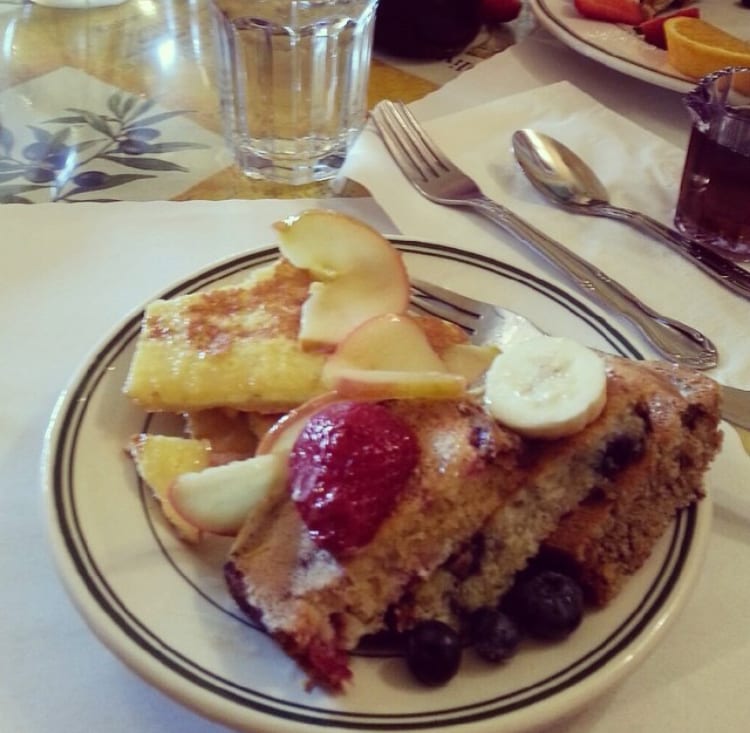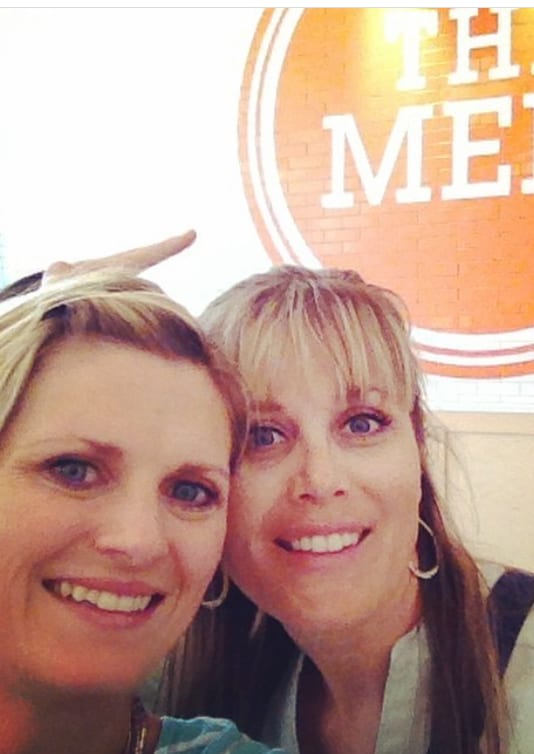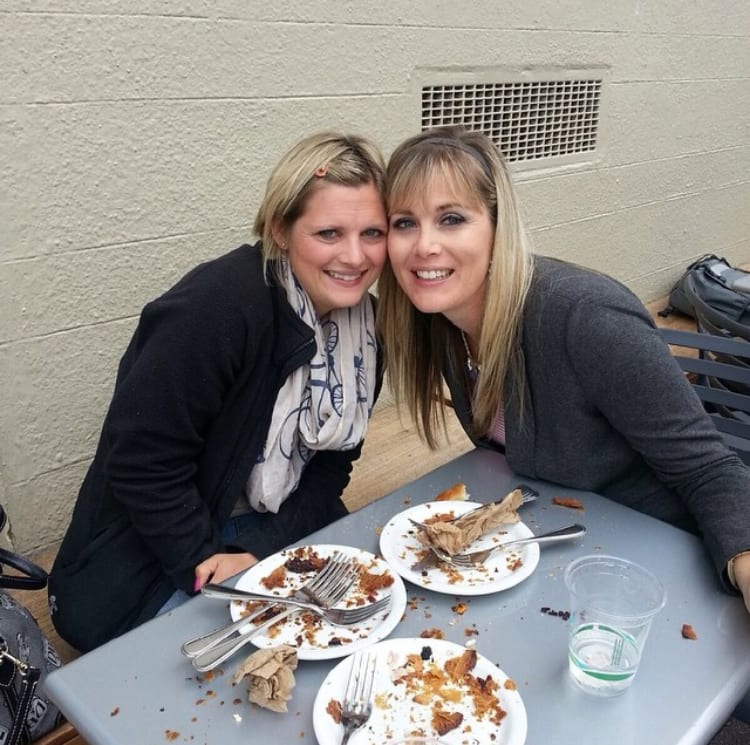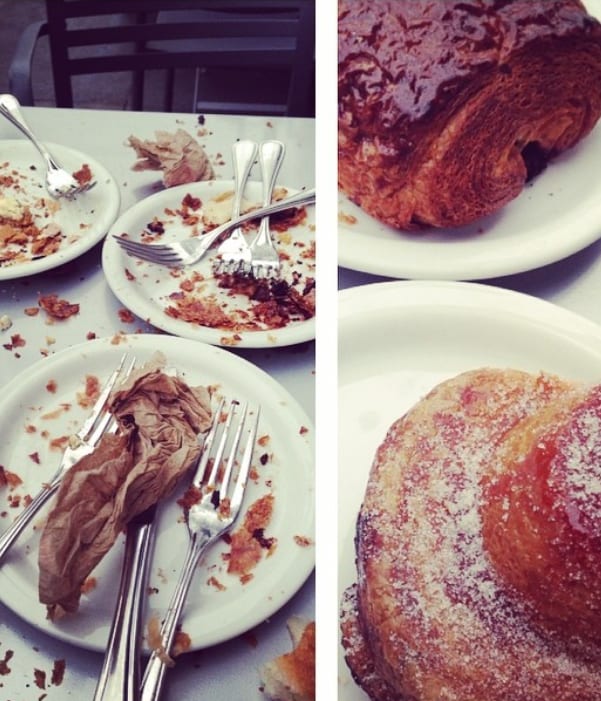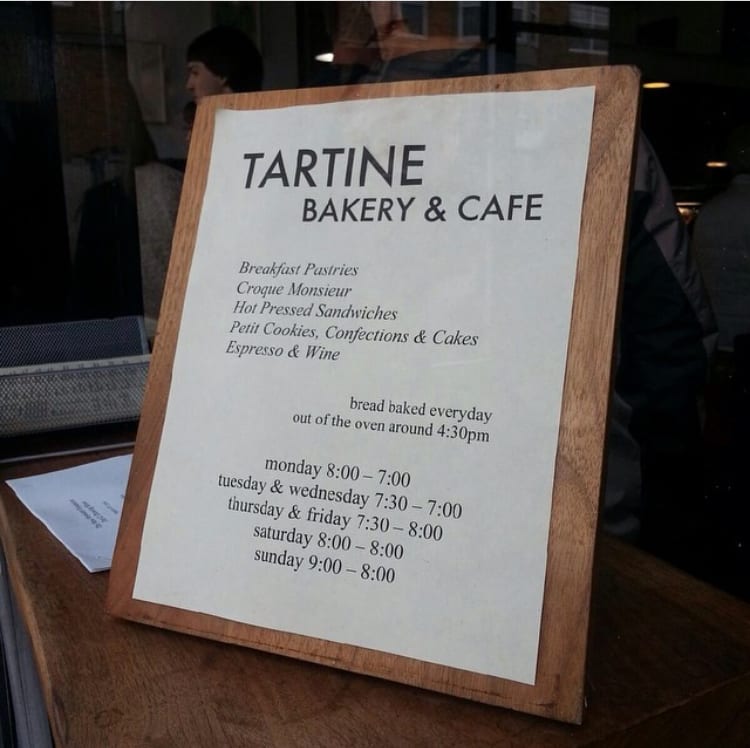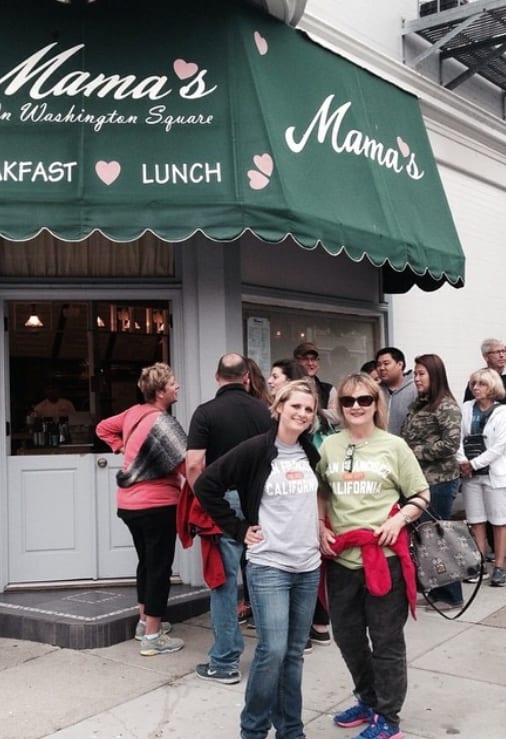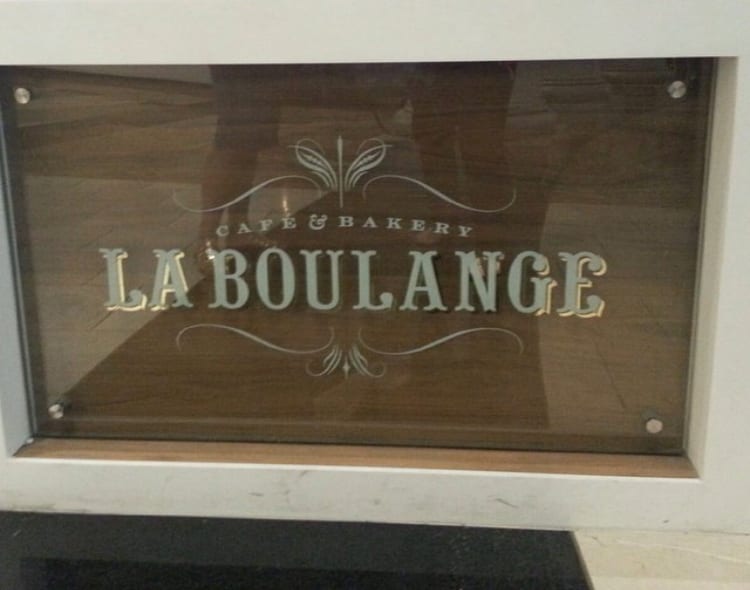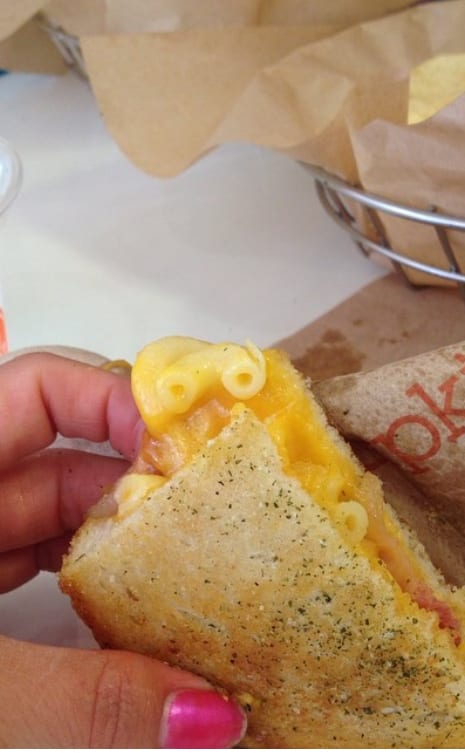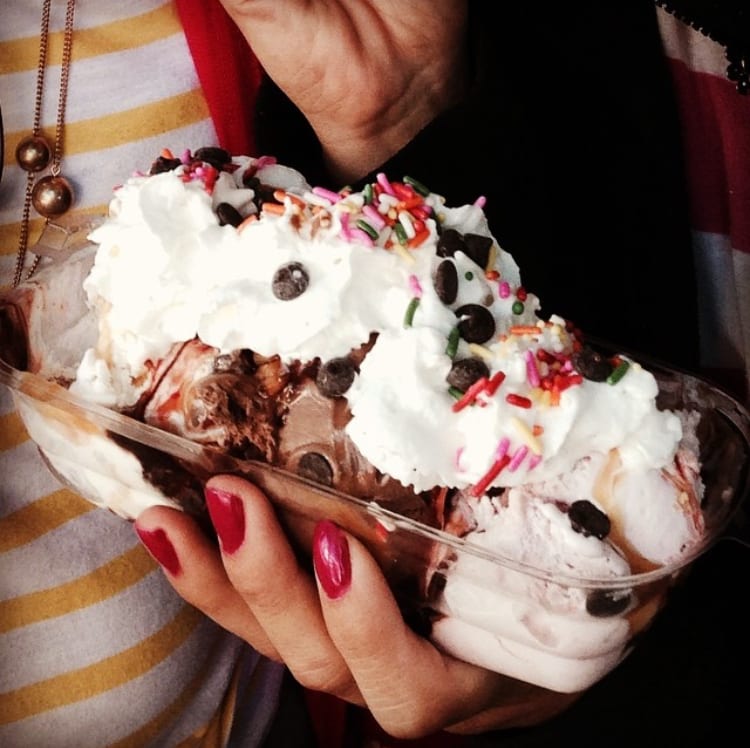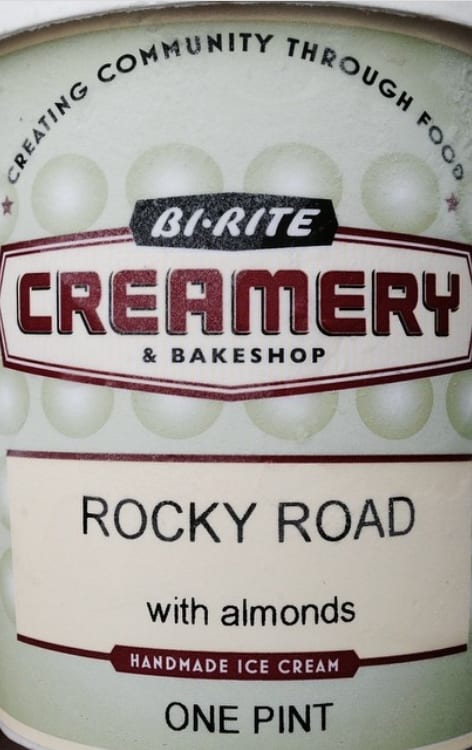 San Francisco Girls Trip Success!
We had an incredible time!  I would highly recommend going to San Francisco on a girls trip!
If you have any questions or need advice on planning your next trip join our Facebook Group
We had an incredible time!  I would highly recommend going to San Francisco on a girls trip!
If you have any questions or need advice on planning your next trip join our Facebook Group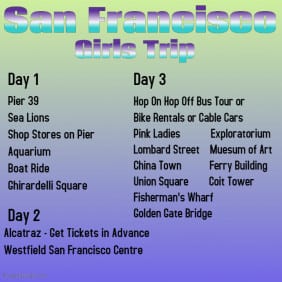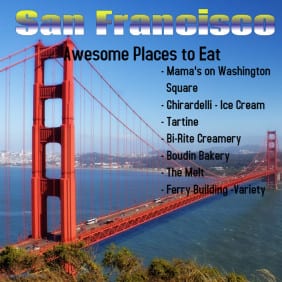 Scroll Down And Subscribe