Do you only have one day in London?  Don't worry! This one day London itinerary will help you decide how you want to spend it.
London is an amazing city with so much to offer!  One day is not enough time to explore everything, but it will give you a taste that will make you want to come back.
In this post we will address why The Original London Hop On Hop Off Bus Tour is the way to go!  As well as what to see at each stop.
If you like what you see pin this to Pinterest for later!
This post may contain affiliate links, I will get a commission at no additional charge to you.
London Hop On Hop Off Bus Tour
On our recent trip to London we were able to go on a Hop On Hop Off Bus Tour sponsored by Isango!  We appreciate the experience we had and are excited to share with you why this is an great way to see London in a day.
London Hop On Hop Off Bus Tour Tickets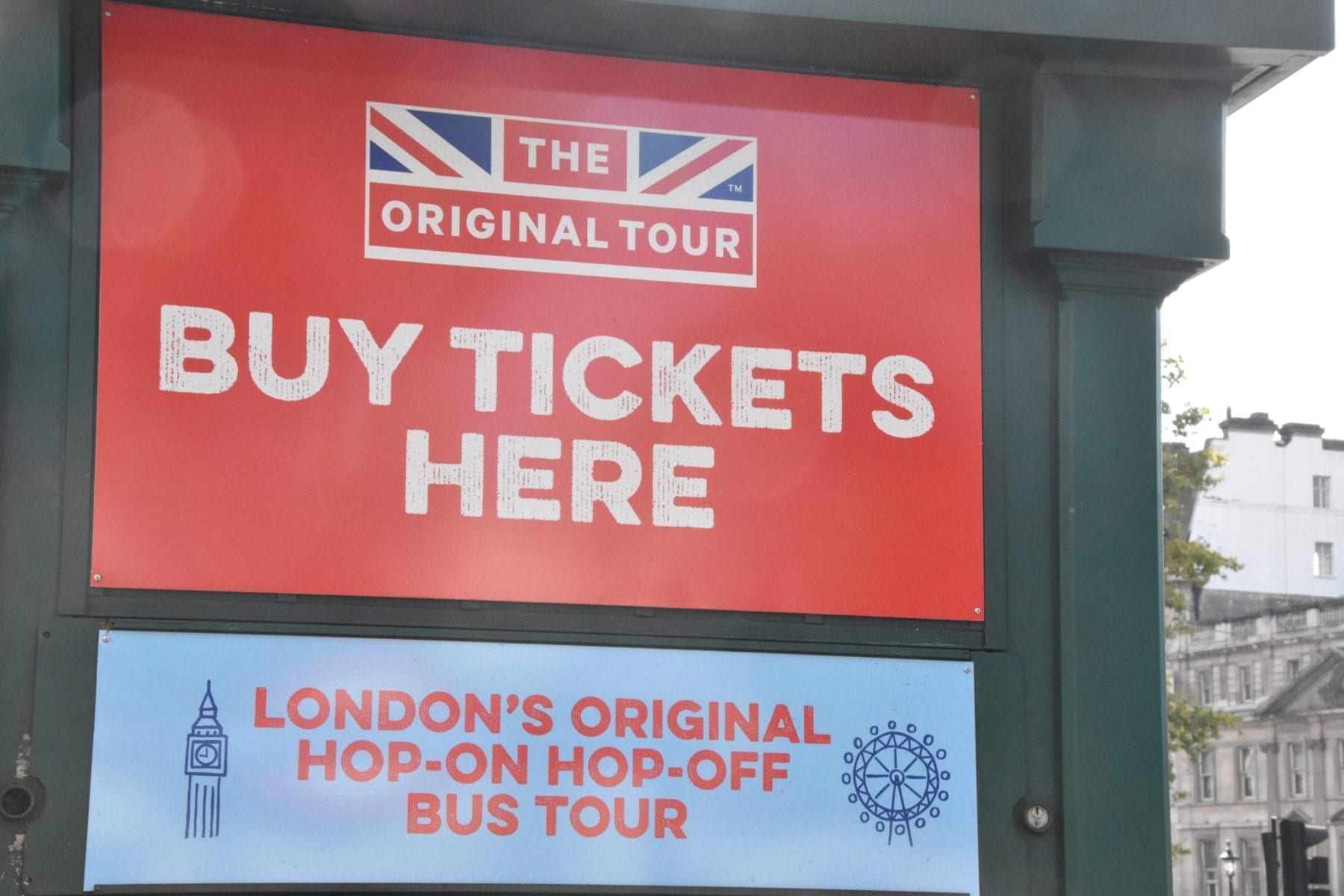 The tour starts as you purchase your ticket.   It is best to purchase your ticket ahead of time by going to Isango.com. There is no need to print your ticket.  When you arrive in London just show your ticket on your phone to the bus driver at any of the stops.  The bus driver will scan it and give you a paper ticket and headphones to listen to a tour of London as you ride the bus.
You are given exactly 24 hours to ride the bus. Meaning if you get on at 5:00pm (17:00) Monday you have until 5:00 pm (17:00) Tuesday to ride.
London Hop On Hop Off Bus Routes
There are five routes to choice from!!  London is a big city!  They are color coordinated and list the attractions at each stop.
The Original London Hop On Hop off Bus Tour Route Map
The Yellow Original Route
The Yellow Route is the most popular London Hop on Hop off bus route. It hits many well known tourist attractions, such as:
Buckingham Palace
Westminster Abby
Big Ben
London Eye
Tower Bridge
Tower of London
St. Pauls Cathedral
Piccadilly Circus
Trafalgar Square
Hyde Park
Marble Arch
Blue Royal Borough Route
The Blue Route hits some of the same tourist attractions that the yellow route hits as well as museums and other locations. All of these museums are free! Donations are welcome.
Kensington Palace
Victoria and Albert Museum
Royal Albert Hall
Science Museum
Natural History Museum
West End
Buckingham Palace
St. James Palace and Park
Downing Street
Westminster Abby
Big Ben
London Eye
Marble Arch
Paddington Station
Orange British Museum Route
The Orange Route
The Orange Route provides some fabulous stops that are not available on other routes. The British Museum is a favorite (okay, I am not a big museum person, but my husband loves it!). This museum houses the Rosetta Stone and has other historic treasures to take in. It too is free.
And if you are a Harry Potter fan, no more needs to be said.
British Museum
Platform 9 3/4 at Kings Cross Station
Chinatown
Trafalgar Square
National Gallery
Purple Route
The Purple Route will take you to places that are on other routes, but can get you there quicker.
Kensington Gardens
Marble Arch
Hyde Park
Red Route
The Red Route is the only shuttle that takes you to Madame Tussauds, which is a wax museum.  This museum does have admission.
Madame Tussauds
Marble Arch
Hyde Park
Our Experience On Our One Day In London Hop On Hop Off Bus Tour
We really liked being able to see the entire city as we took the tour.  The buses were not crowded and we were always able to get on and have a nice seat.  There were people at each stop to guide you on the bus and let you know when the next one would be arriving.  The service was incredible and I highly recommend it especially if you only have one day in London!
One Day in London Tour
Now that you know the routes, let's begin planning your one day in London tour.  It doesn't matter where you start from. We recommend that you purchase your tickets ahead of time, but you can also buy tickets the day of.
We found employees at every stop we came across ready to sell tickets,  help you with directions, and direct you to which bus to get on, but this could be seasonal.
Let's just start with stop one on the Yellow Line!
Piccadilly Circus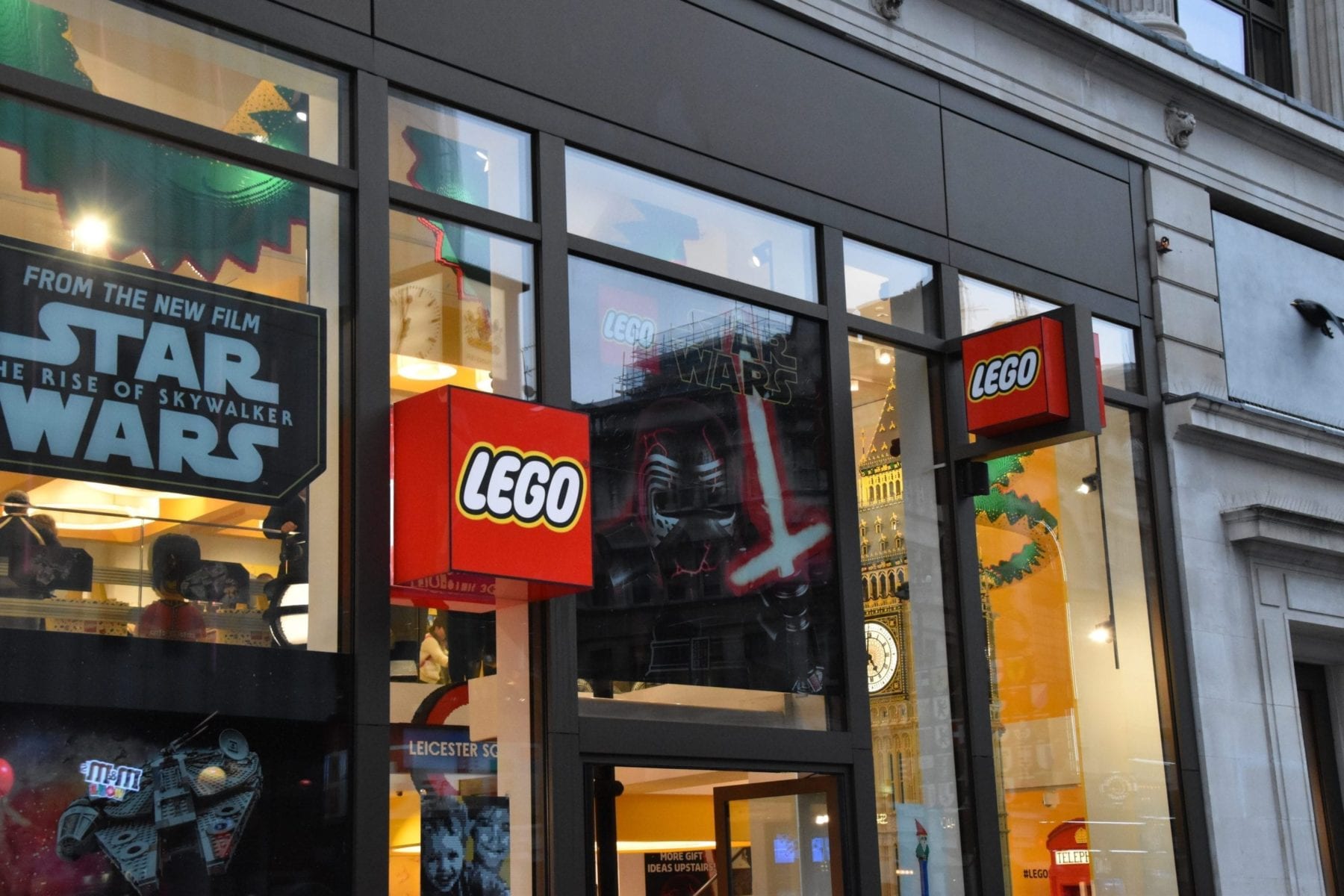 Don't forget to plug in your headphones for a history tour as you ride along.  I recommended skipping Marble Arch and Hyde Park so that you don't run out of time, and focus on Piccadilly Circus and other stops.
Piccadilly Circus is a really fun area (similar to Times Square in New York City).  There are some theaters located in the area as well as a box office to buy discounted tickets to a show.  If you love theater you might consider this.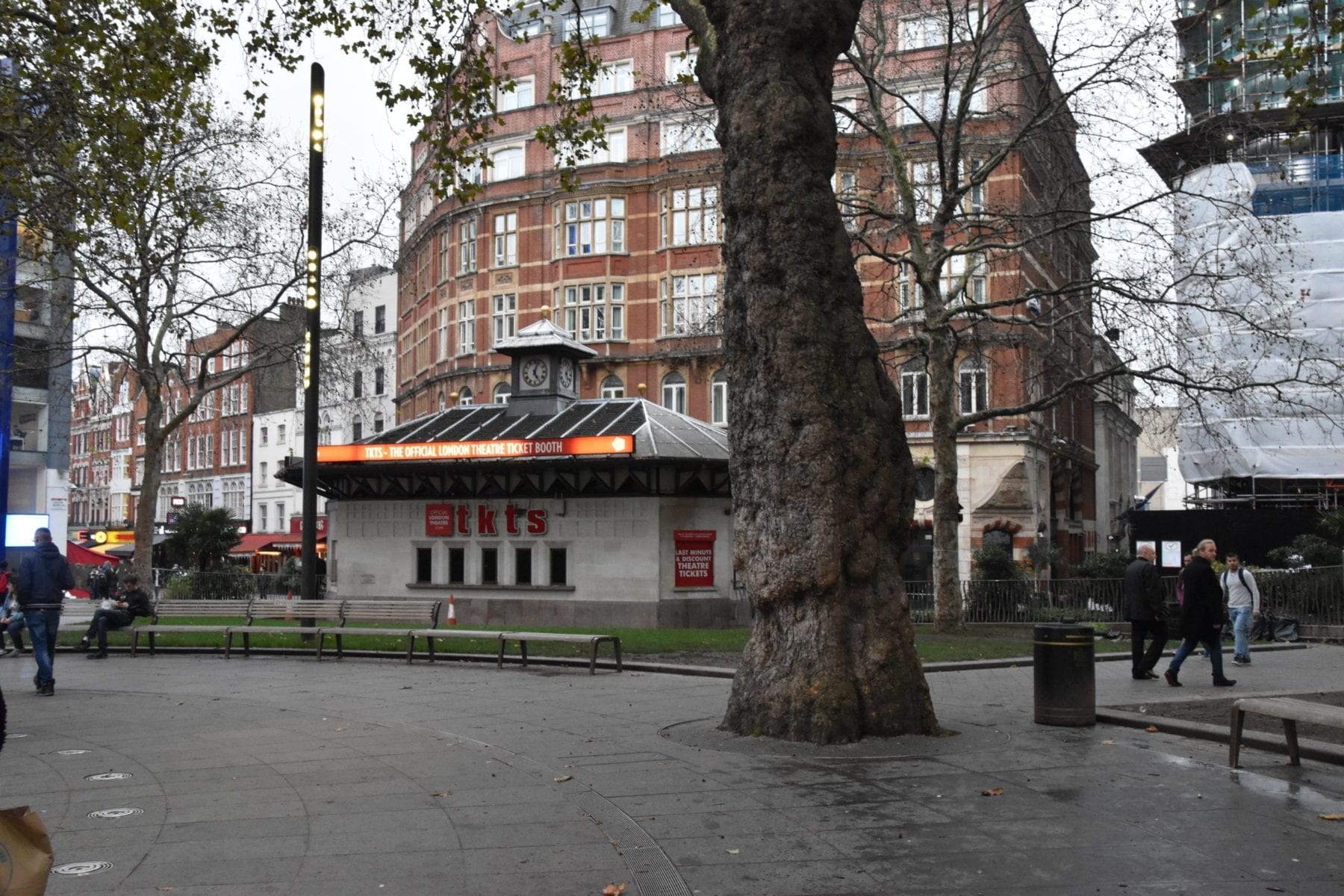 Also, located in this area is a Lego Store, a four story M&M store, and American fast food such as McDonalds, Burger King, and Pizza Hut!  I found when taking a tween to London, this is the place for them. Some familiarity mixed with the new.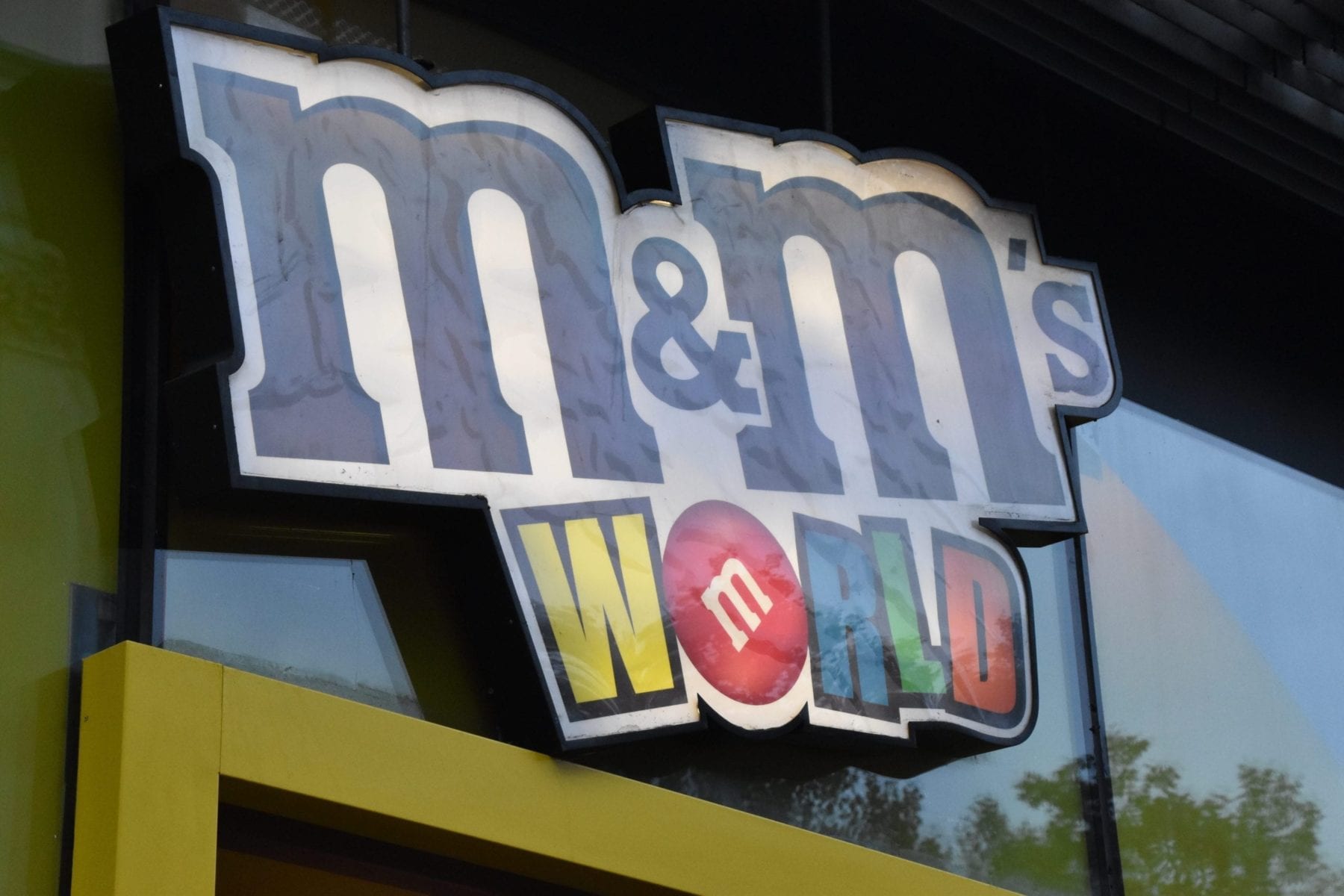 Chinatown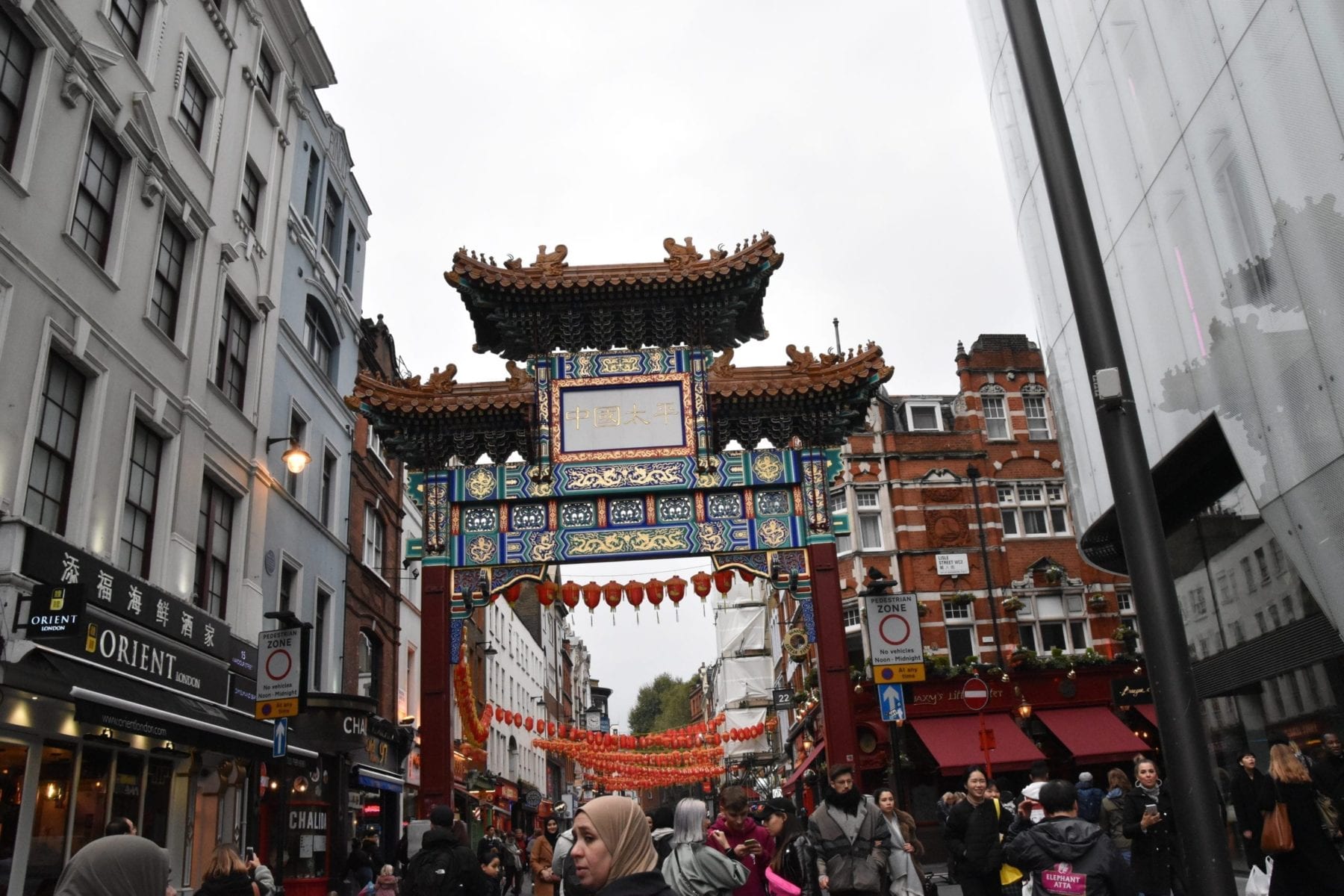 Chinatown is located in the area as well.  We thought it looked really cool.  This is the place to try some authentic Asian food.  If you walk through China town your will be really close to Trafalgar Square.
Trafalgar Square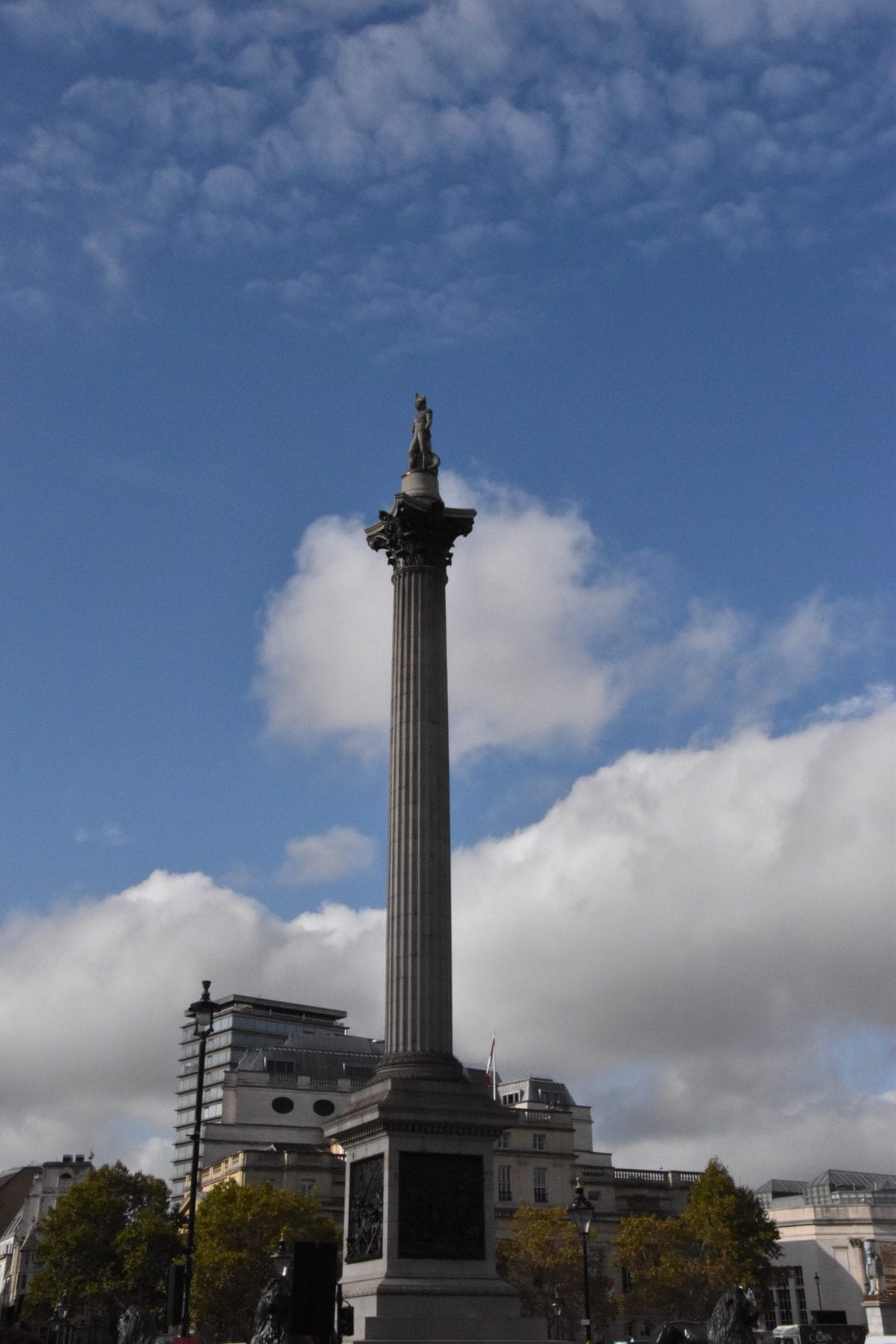 Trafalgar Square is a large area where many people gather.  There are special events held in this area as well as protests.  The National Gallery is in this area.
National Gallery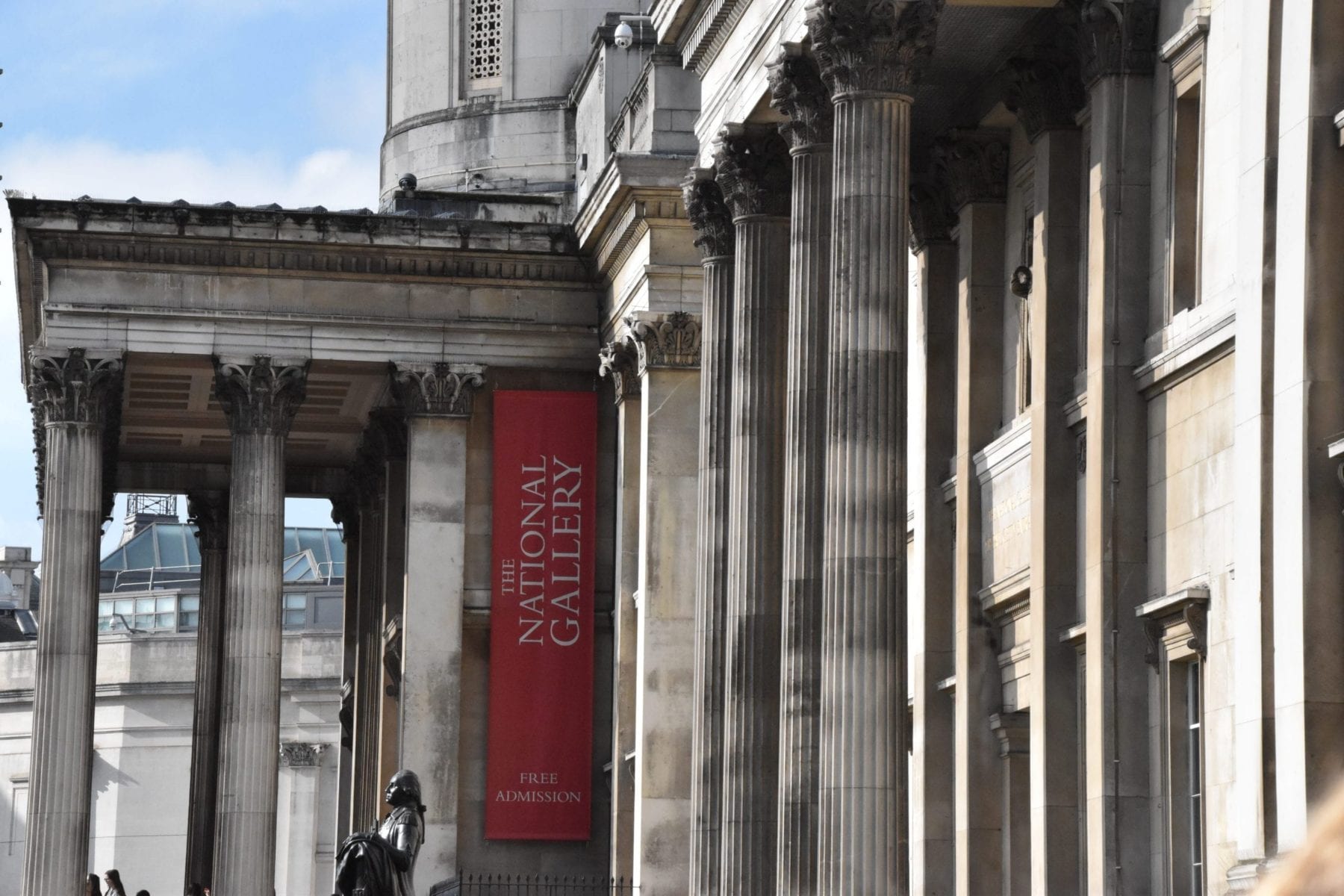 The National Gallery is an art museum.  I'll preface this by saying that I am not a huge art museum fan. But when I walked into this art gallery I really loved it because I had study these well known paintings in high school and they were very familiar to me.
Shopping Near Trafalgar Square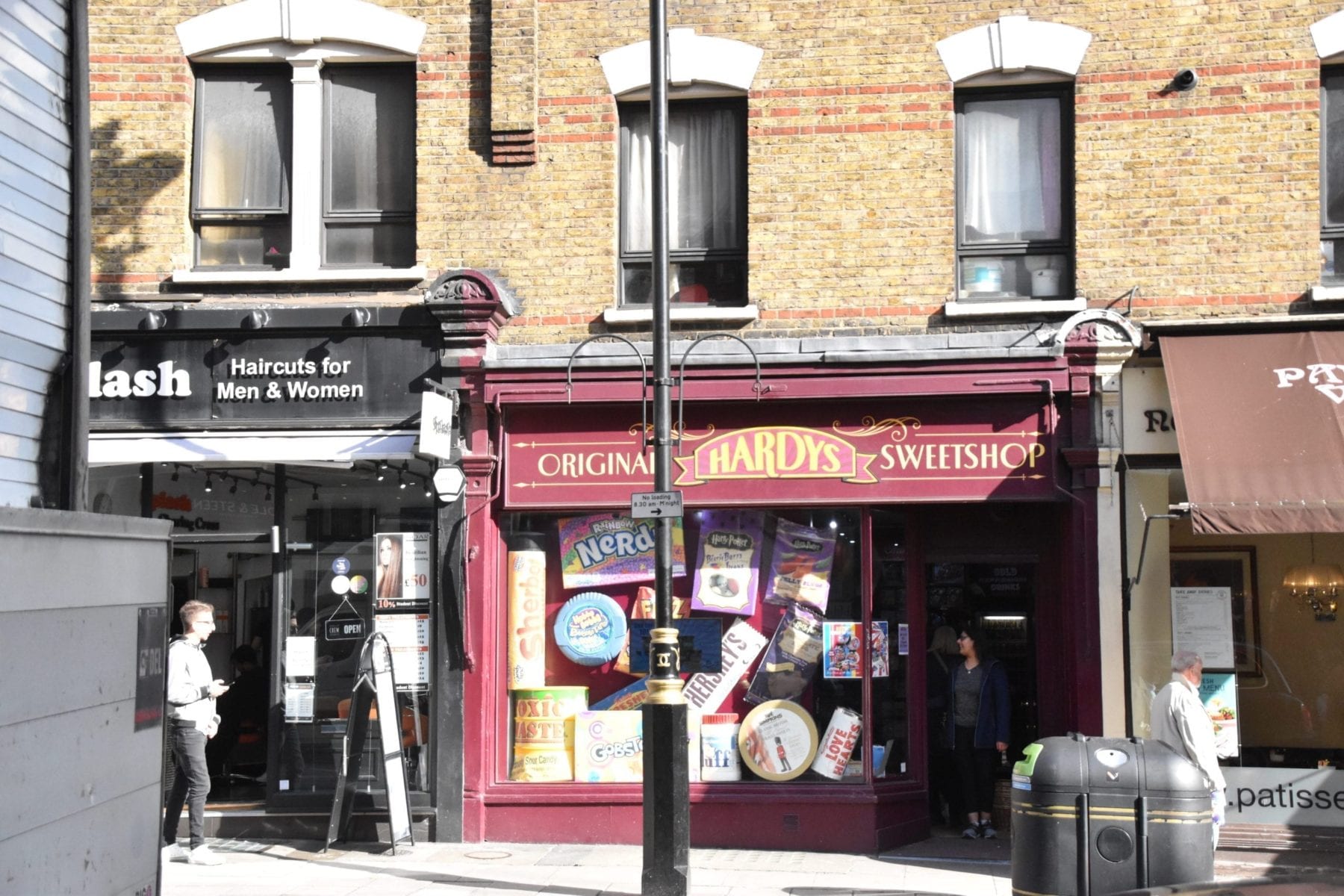 If you walk less than a mile from Trafalgar Square you will find some fun stores to shop at.
We had looked at Hardy's Candy Store online before we left on our trip because they sell a special Harry Potter goodie bag.
We loved trying some of the British Candy.  The clerk was so nice and told us what his favorite was and we compared American Candy to the British variety.  It was fun!  I have to admit that we Americans must really have a sweet tooth.
There are other cool stores, in this area especially if you are a Harry Potter Fan.
Once you explore this area and are ready to move on, jump back on the bus.  Check out your map and plan your next stop!
The London Eye Area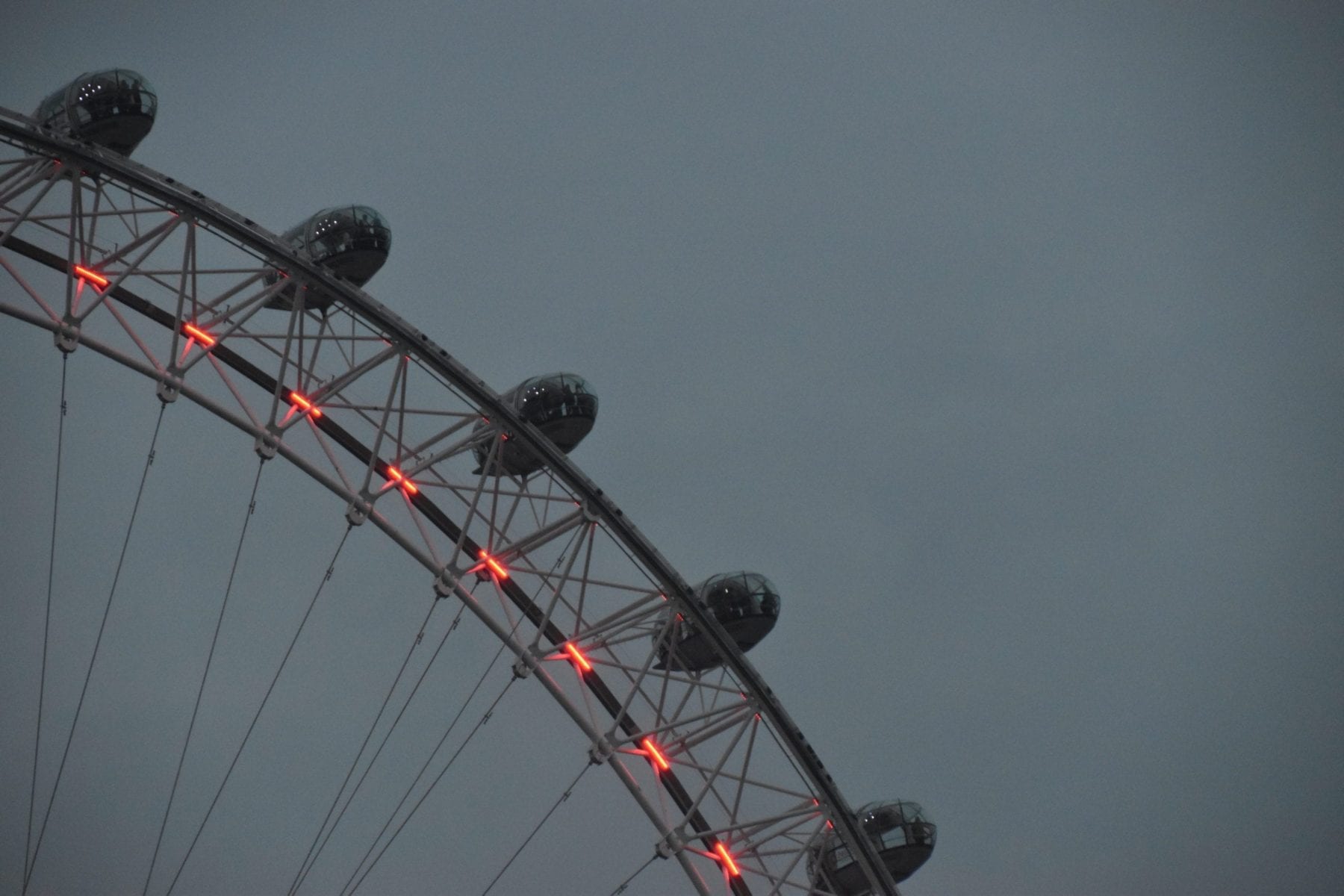 London Eye
The Coca Cola London Eye is located on the south bank of the River Thames.  It is the tallest observation wheel in Europe and the most popular paid tourist attraction in the United Kingdom.
The London Eye is not a Ferris wheel.  It is an air-conditioned observation capsule.  You will be very safe as you get the best view of the city.  It takes about 30 minutes for the wheel to make a complete rotation.
We found that it was best to purchase tickets ahead of time at.  We used Isango.com.  This site is great because there are lots of options for different attractions around London.
The Shrek Experience
Shrek's Adventures is a 4D experience that is great for kids.  We wanted to go so bad!  Our plane was delayed and made it that we arrived too late to go.
The hours of operation are 10:00 am -4:00 pm on most days.  Weekend times vary. so make sure to check beforehand!
It is better to get Shrek tickets ahead of time!
London Dungeon
The London Dungeon is a blast into the darkest history of London.  It is an activity that I would recommend for teens and adults.
There are two underground rides, 360 sets, 20 live actors, 19 interactive shows, and 1000 years of history.
Hours of operation are 10:00 am – 4:00 pm on most days. Weekend times vary.
Sea Life Aquarium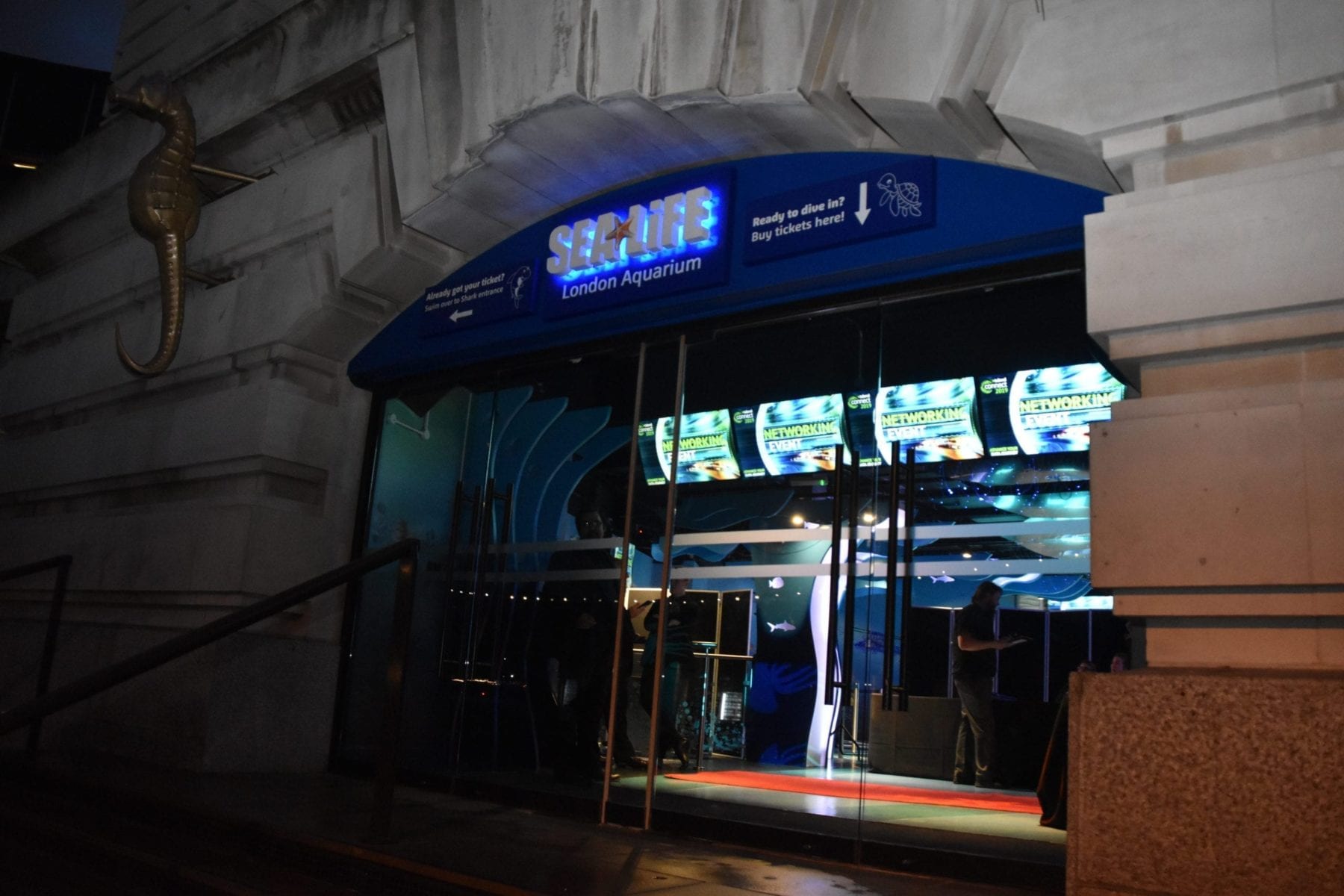 The Sea Life Aquarium London is an extremely popular aquarium.  There are really fabulous exhibits including walking with the sharks.
Hours of operation are from 10:00 am – 6:00 pm.  Weekend times vary.
Plan Ahead
If you want to do all 4 attractions listed above, give yourself about 6 hours.  The London Eye takes about 30-40 minutes.  The other attractions can take up to 2 hours each. Totally doable in one day in London.
Combo Ticket Pass
I found that it is much cheaper to buy a combo pass. If you already wanted to go on the London Eye adding these other attractions makes it only $10 more per attraction.  Plus, if you do not purchase your tickets ahead of time you will be waiting in long lines at the ticket office.
Next Stop Tower of London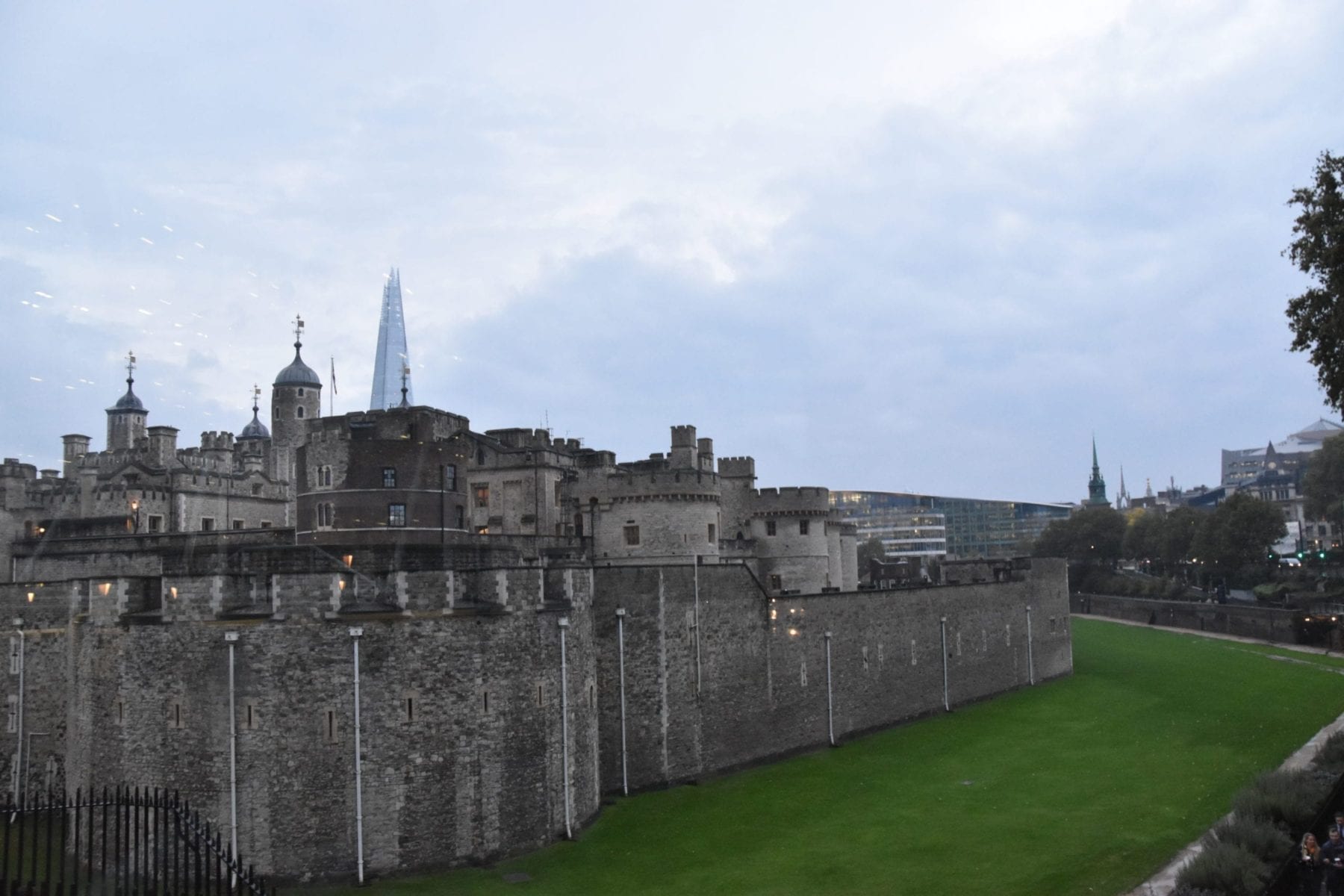 As you jump back on the bus you will pass St. Paul's Cathedral, the Monument(built to commemorate the Great Fire of London), and the Shard. Stop if these are on your bucket list. Otherwise you'll have to settle for a quick window view on the bus.
There are plenty of opportunities to get great shots of these landmarks from the top deck of the bus.  One exciting landmark is the Tower Bridge.  The Bus will cross this bridge before you arrive at the Tower of London.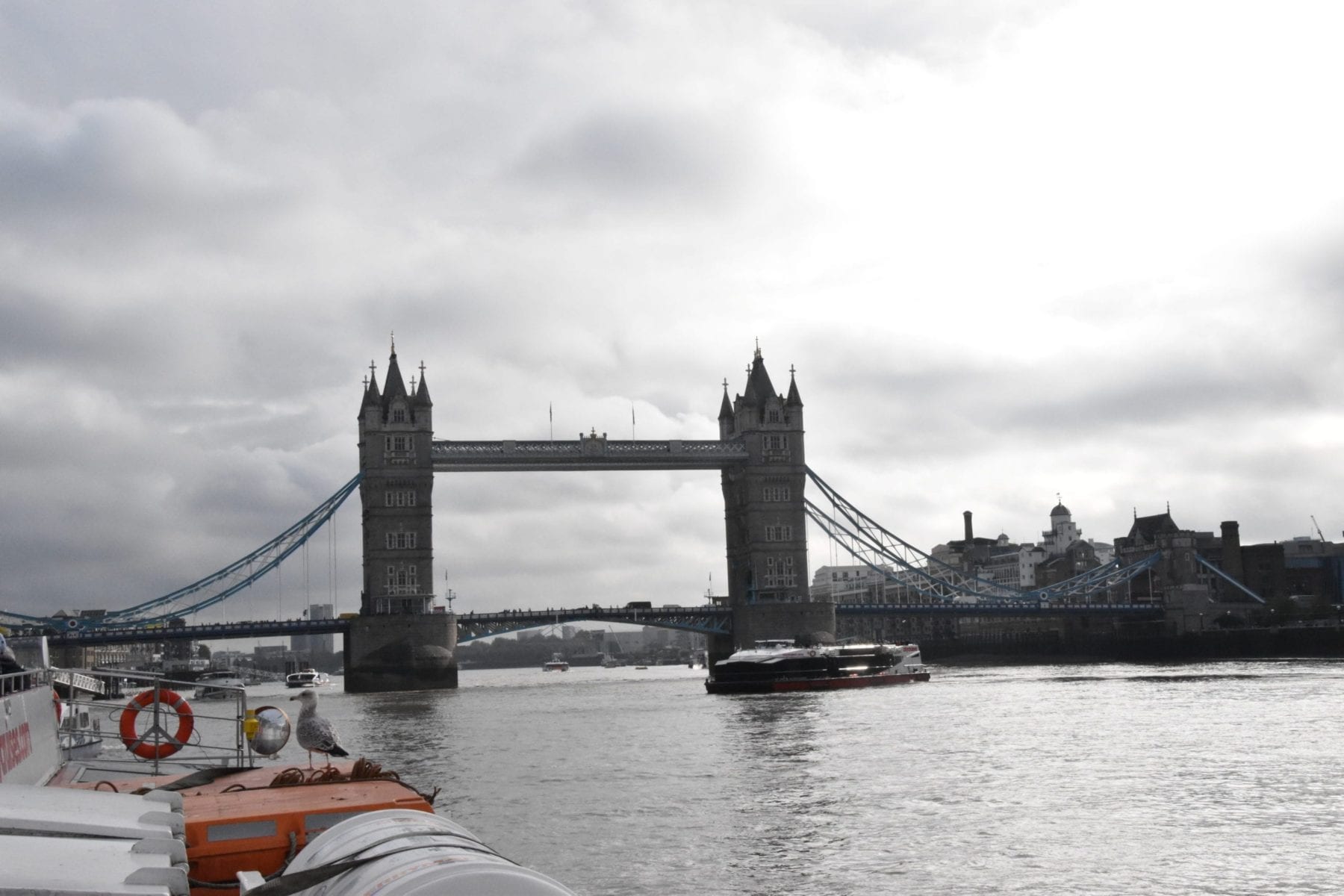 Next on the one day in London tour is the Tower of London!  The Tower of London is a historical castle that houses the crown jewels.  It is really quite amazing that this beautiful castle is in the heart of London.
It is recommended to stay at least 2 hours at this site.  If it is a busy time of year you may want to allow more time.  We loved our visit!
Hours of operation are from 10:00 am – 4:30 pm.  Weekend times are slightly different.
Tickets are best purchased ahead of time!
Since we are talking about a one day in London trip, you will probably only want to hit the most iconic sites.  Buckingham Palace is on the top of the list!
Buckingham Palace is the London residence of the Monarch in the United Kingdom.
Tickets
In the summer months you can purchase tickets to see the State Rooms, The Queens Gallery, and the Royal Mews (Stables) Ticket prices range from 26-49 pounds.
You can purchase tickets on the actual website.
Hours of Operation
9:30 am- 7:30 pm (only in summer)
Blue Royal Borough Route
Now, if you did everything suggested on the yellow line you probably don't have time to do anything else. But, if you are wanting to experience a different part of London this route may be for you.
The first time we went to London, we had an 18 month old baby and were in school. So while we did some of the most popular attractions , we opted for the free museums.
There are over 23 Museums in London that are absolutely free!  I don't think we knew that before arriving. We were so happy! The exchange rate was atrocious the first time we went.
After seeing Buckingham Palace it is very easy to jump to the blue line.  From the bus you will get to see Queen Elizabeth's Gate.  I would recommend staying on the bus and not getting off at this point.
Museum's of London
Victoria and Albert Museum
The Victoria and Albert museum is dedicated to the decorative arts, design, and sculpture.  It houses a collection of 2.27 million objects.
Admission
Free
Hours of operation
10:00 am – 5:45 pm
Science Museum
We loved going to the science museum with our little one.  There was a lot of hands on interactive exhibits.   My family loves museum so taking this route is a win for us.
Admission
Free
Hours of operation
10:00 am – 6:00 pm
Natural History Museum
The Natural History Museum in London is most famous for it's dinosaur exhibit.  One of the best things about all these museums is that the building themselves are so beautiful.  Plus, you get to see some pretty awesome exhibits.
Admission
Free
Hours of Operation
10:00 am – 5:50 pm
Royal Albert Hall
Royal Albert Hall is a beautiful concert hall.  If you don't have time to see a show, daily tours are available starting at 9 am.
Tour Admission
Free
Kensington Palace
Kensington Palace is another residence set in the Kensington Gardens.  Tours are available for around 17 pounds. If you love history and beautiful buildings this is a must see.
Hours of operation
10:00 am – 4:00 pm
Red Bus Route
After viewing Kensington Palace jump on the blue line until you get to the Hyde Park stop.  You can catch the red shuttle and visit Madame Tussauds.
Madame Tussaud's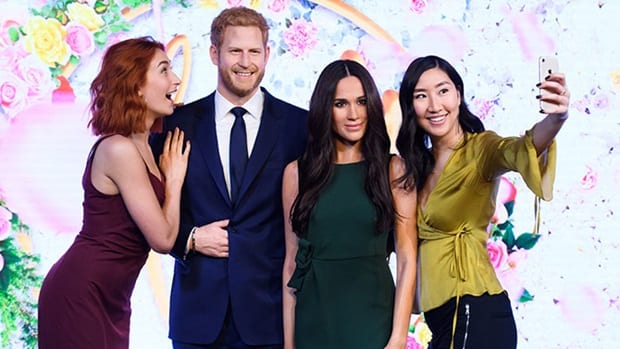 Image Courtesy of Visit Britain Shop
Madame Tussaud's is a wax museum full of famous celebrities!  You might really enjoy taking a picture with the Queen.
Admission
Tickets to Madame Tussaud's start around 25 pounds and go up if you want to buy a combo pass.
Hours of operation
10:00 am – 4:00 pm most days of the week.  Weekend times vary.
Orange British Museum Route
There is not really an easy way to jump to the orange line from the red shuttle.  The best bet is to go to Piccadilly Circus and get on there.
British Museum
Admission
Free
Hours of operation
10:00 am – 5:30 pm
This Museum is dedicated to human history, art and culture. We enjoyed this museum but it wasn't a great one for kids.
Platform 9 3/4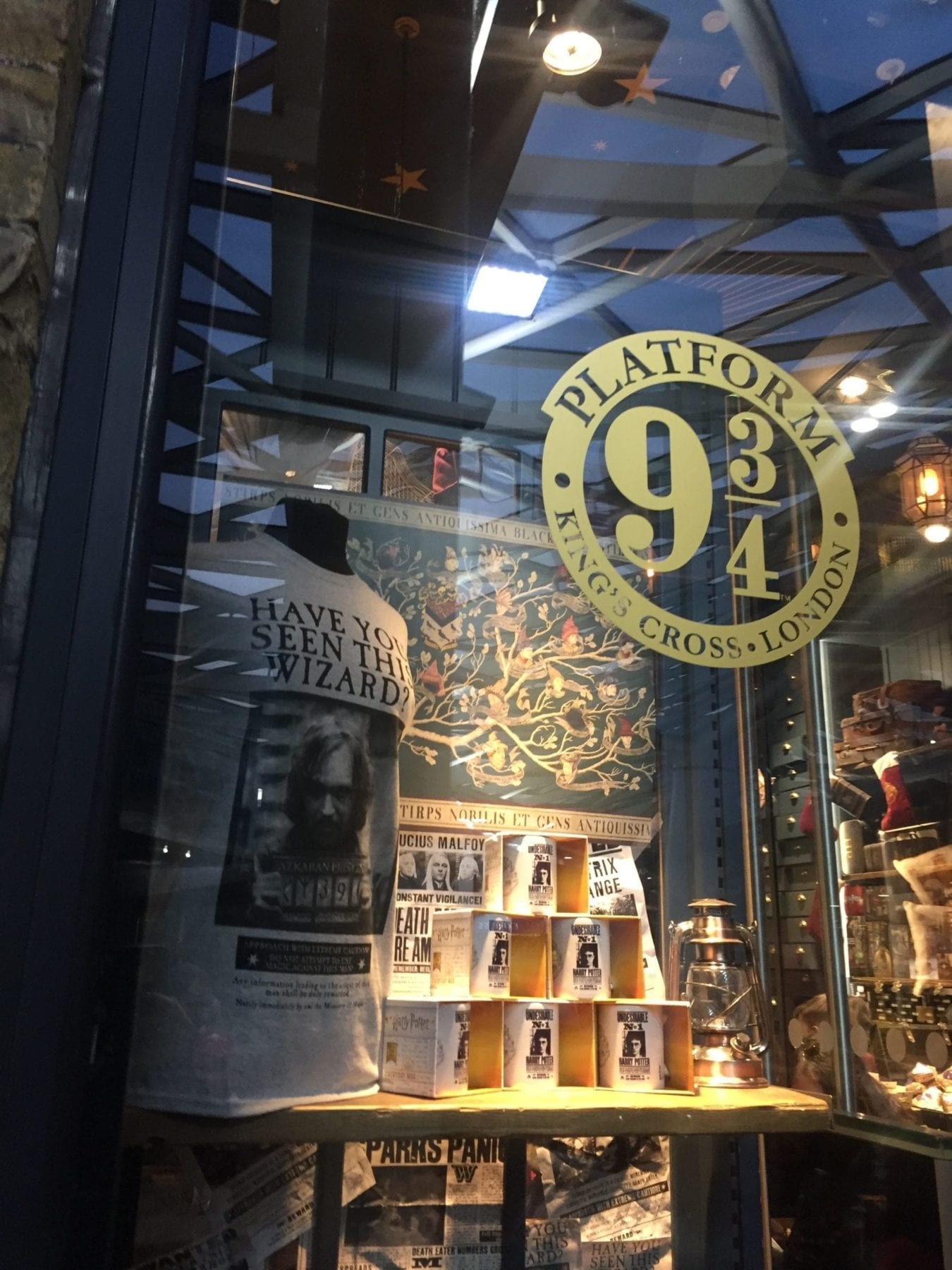 If you are a Harry Potter Fan this is a must see stop.  You can get a special picture pushing your trolley through the wall.  There is also a really nice store that sells Harry Potter merchandise that is unlike anything we have seen.  There is a real flying golden stitch and unique things that will make your stop here worth it.
From Platform 9 3/4 you can catch a tour bus to Harry Potter Studios.  This is an amazing tour and if you are interested in going you should book months in advance.
I hope you are now prepared for your one day in London hop on hop off bus tour.  I know we listed a lot of information with tons of fun things to do in London but if you are looking for awesome day trips from London we have you covered as well. Or if you want to take a ride on the Eurostar and get a taste of Paris that is another option!
If you have any questions be sure to join our Facebook Travel Community.  We help each other plan trips!