Are you thinking about visiting one of the East Coast national parks? 
Awesome, in this post not only will we show you the national parks, we will also look at preserves, and seashores. 
These National Parks in the USA are all amazing and offer a variety of outdoor activities you will love. 
Let's explore the East Coast National Parks and plan a national park vacation.  
If you would like to save this information for later be sure to Pin this to Pinterest.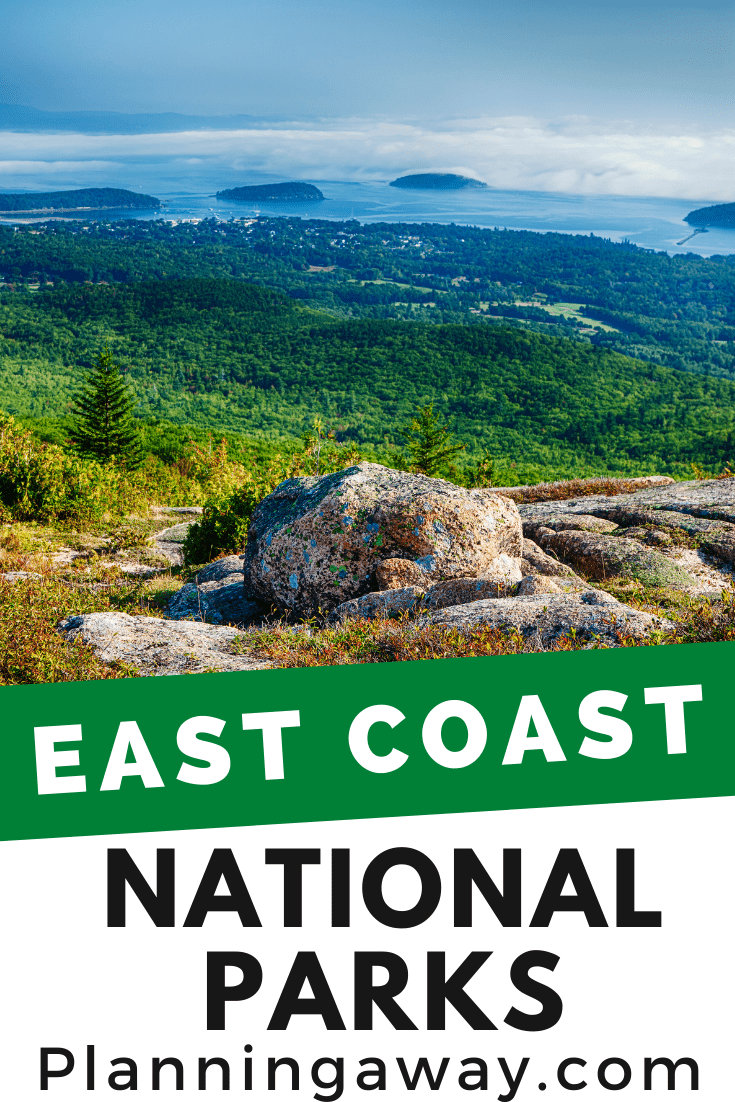 This post may contain affiliate links (including Amazon) that will give me a commission at no additional charge to you.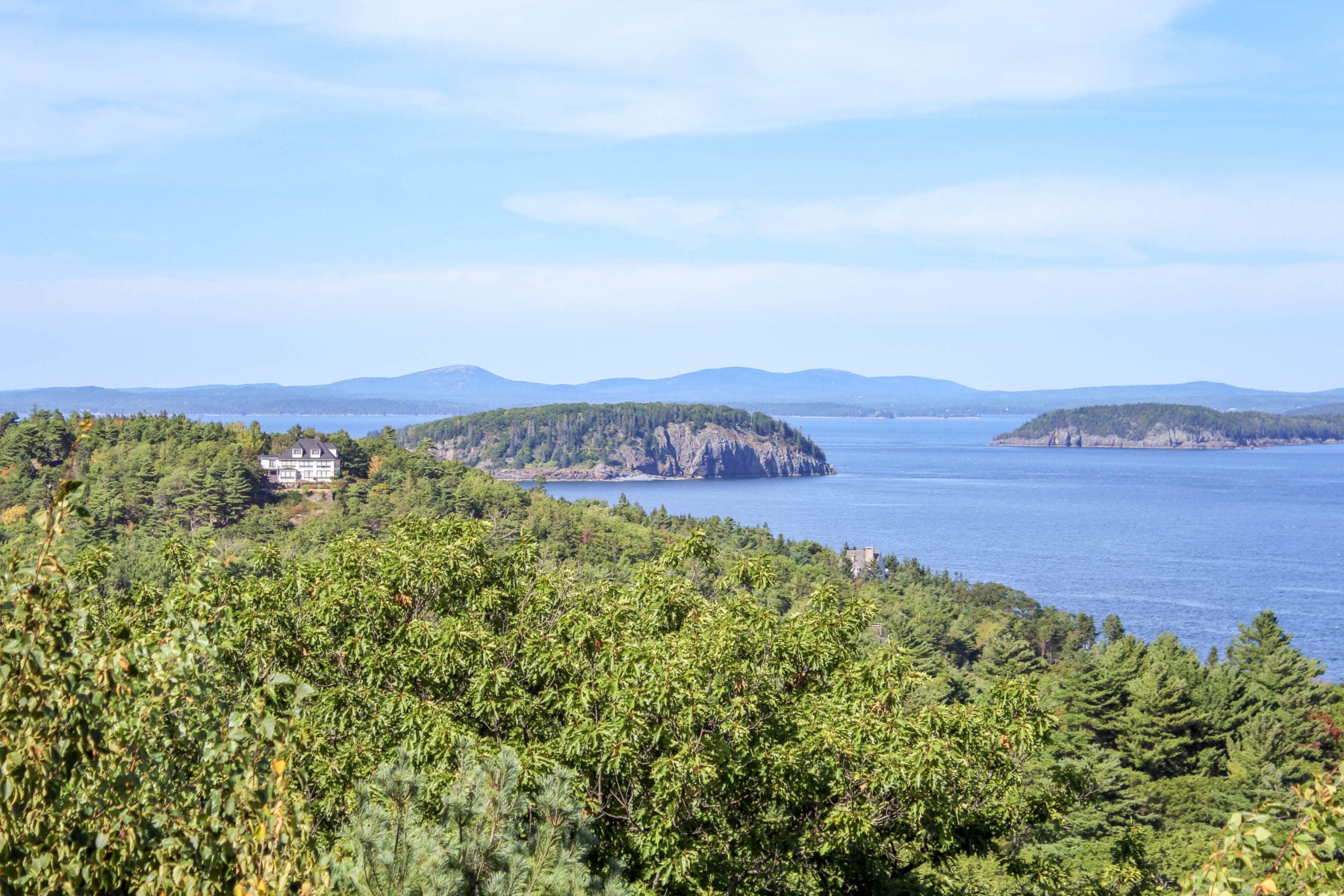 Acadia National Park is one of the best national parks on the east coast. Located on the coast of Maine, the park is made up of gorgeous lakes, meadows and a stunning rocky coastline. 
Things to Do at Acadia National Park
One of the best things to do in Acadia is to watch the sunrise from Cadillac Mountain. At sunrise the sun begins to dance above the Atlantic Ocean, casting beautiful colors of pinks and purples on everything. You can also take take in the sunset with a morning boat tour.
After the sunrise, head to the nearby town of Bar Harbor for breakfast. Café This Way has yummy blueberry pancakes, and downtown Bar Harbor is full of cute shops.
Back in the park, Jordan Pond is a great place to get an easy hike in. For more time by the water, Sand Beach is a great place to hang out. Finally, make sure you drive the Park Loop road for stunning views you can also take a bus tour. 
How Much Time Should I Spend at Acadia National Park?
To see everything, plan to spend at least two days in Acadia. It is an East Coast National Park worth exploring! 
Contributed By: Seasaltandfog.com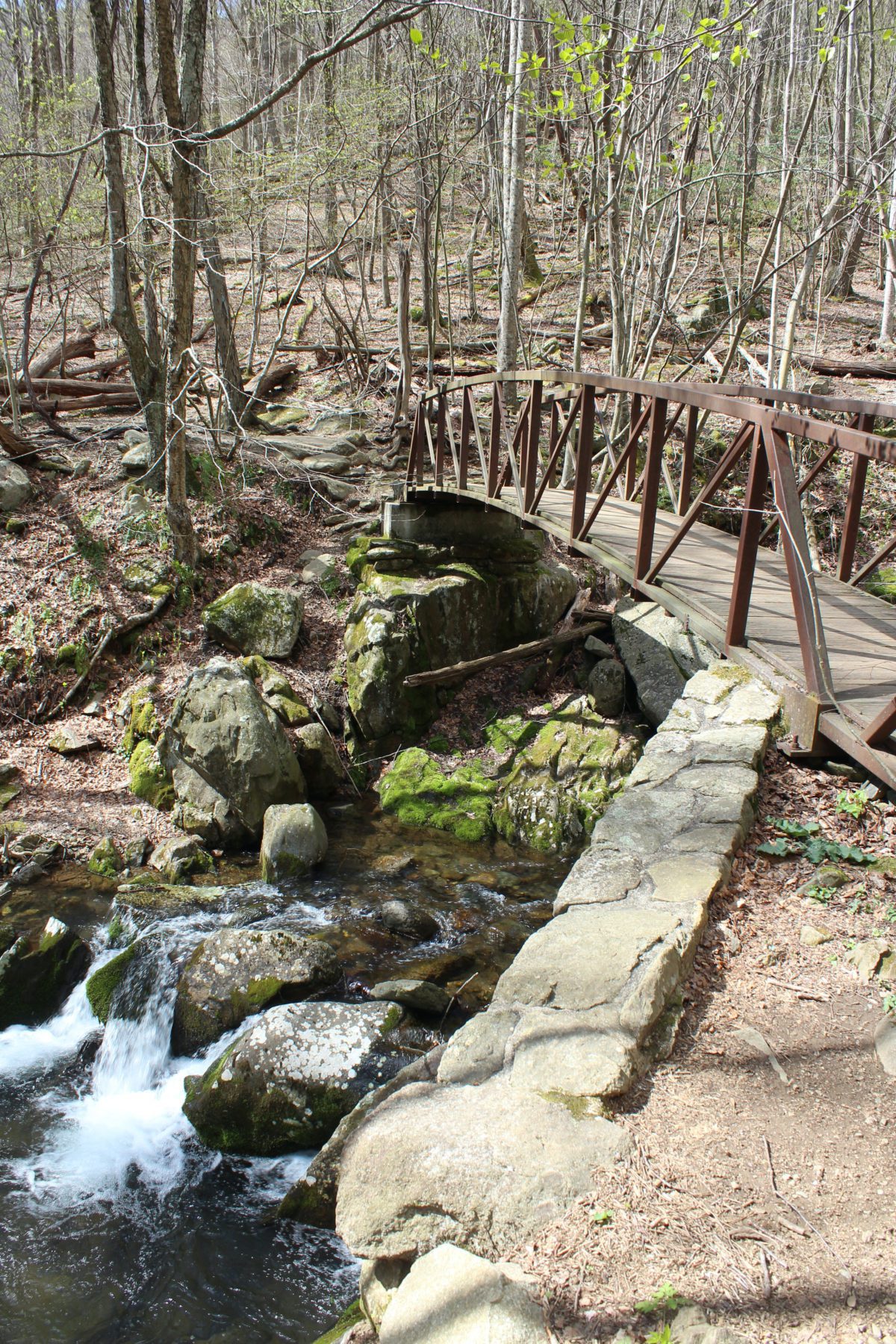 Shenandoah is a must-visit national park on the East Coast, especially if you're in the Washington, DC area. It's a short drive from DC or Virginia, located in the dreamy Blue Ridge Mountains, and perfect for a day trip or weekend stay.
Hiking at Shenandoah
Shenandoah has hiking trails and nature paths for all activity levels and is home to a fairly large segment of the Appalachian Trail, which runs from Georgia to Maine.
Don't miss driving on Skyline Drive, especially if you visit in the autumn, but beware of heavy traffic due to other fall foliage enthusiasts.
Year-round, it is recommended that you arrive at the park early. Parking is limited, and due to the fact that 2-lane Skyline Drive is the main thoroughfare in the park, traffic can get heavy.
If you're in the mood for a more rigorous hike, Shenandoah's most famous peak is Old Rag, perfect for a day hike for more experienced hikers. A less strenuous option is Rose River (pictured), a 4-mile loop with gorgeous vistas and minimal rock scramble.
There are several lodges in the park where you can grab a snack, use the restroom, or enjoy gorgeous vistas from wraparound porches– such as Skyland and Big Meadows. There are several trailheads accessible from the lodges as well.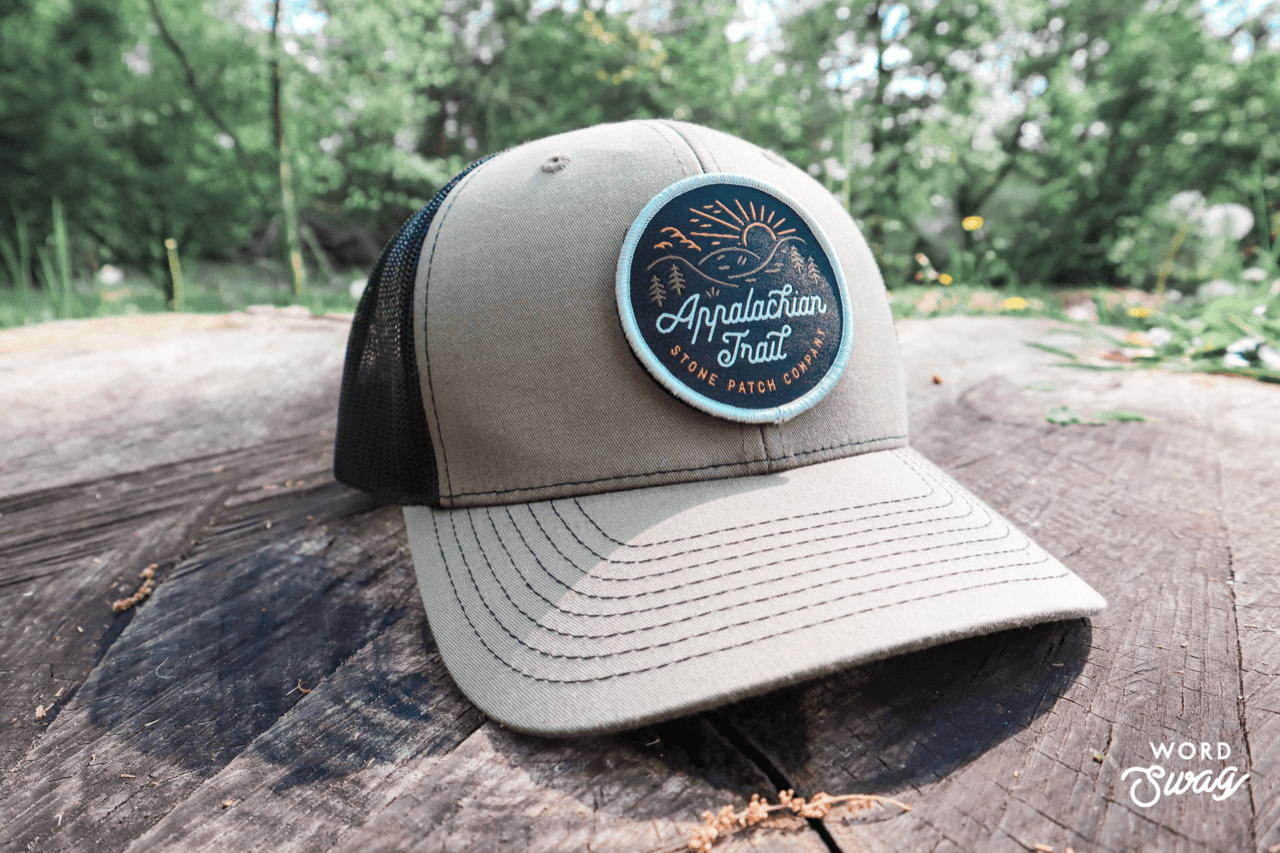 The Appalachian Trail is one of the most famous hiking trails in the world. It stretches from Springer Mountain, Georgia to Mount Katahdin, Maine and covers a total of 2200 miles!
Things to do on the Appalachian Trail
The trail goes through 14 states including Virginia, Tennessee, New York, North Carolina and Pennsylvania.  At least two million people visit sections of this trail each year making it one of America's most popular hiking destinations and it's easy to see why.
There's something magical about settling into your tent for the night and staring at the stars. You might find yourself cuddled under a blanket while eating your evening meal or sitting next to a campfire. You may hear coyotes howling in the distance or come across some wild turkeys crossing your path.  The Appalachian Trail offers many opportunities for both solitude and socializing which is perfect for people who are looking for an adventure.
Explore More of the Appalachian Trail
Along the route, there are many beautiful national parks. It passes through a total of 8 forests and 6 national parks. This includes Baxter State Park in Maine, the White Mountains, Harpers Ferry National Historical Park, Mount Rogers in Virginia, the Great Smoky Mountains. It also features a number of breathtaking views as with elevations range from between sea level to 6500 feet above sea level
Contributed By: AdventuresofAlice.com
New River Gorge National Park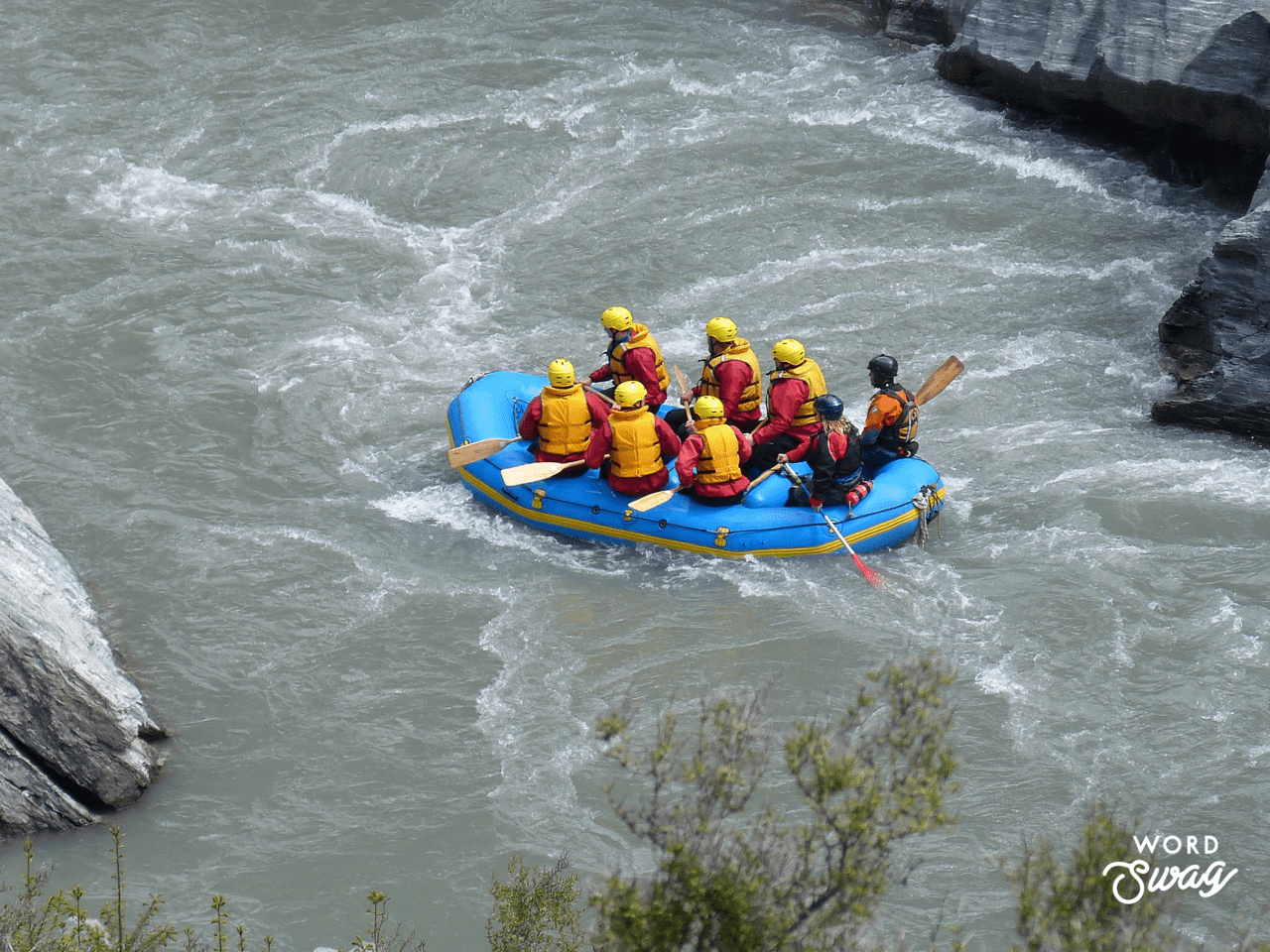 The New River Gorge National Park is the newest National Park, making it the 63rd National Park in the USA.  The River Gorge was a National River but as of 2020 is now a national park.  It is located in West Virginia.
Things to Do at New River Gorge
The New River Gorge has the best whitewater rafting in the country.  It also has some of the best climbing sites on the east coast.  There are over 1,400 establish rock climbs. 
There are over 50 miles of hiking trails offering easy to more challenging hikes. A lot of the hikes are along abandoned railroad tracks.  Four primitive campsites are located within the park.  There are also two visitor centers. 
How Much Time Should I Spend at New River Gorge?
You should plan 1-3 days depending if you want to do a whitewater rafting trip.  
Cuyahoga Valley National Park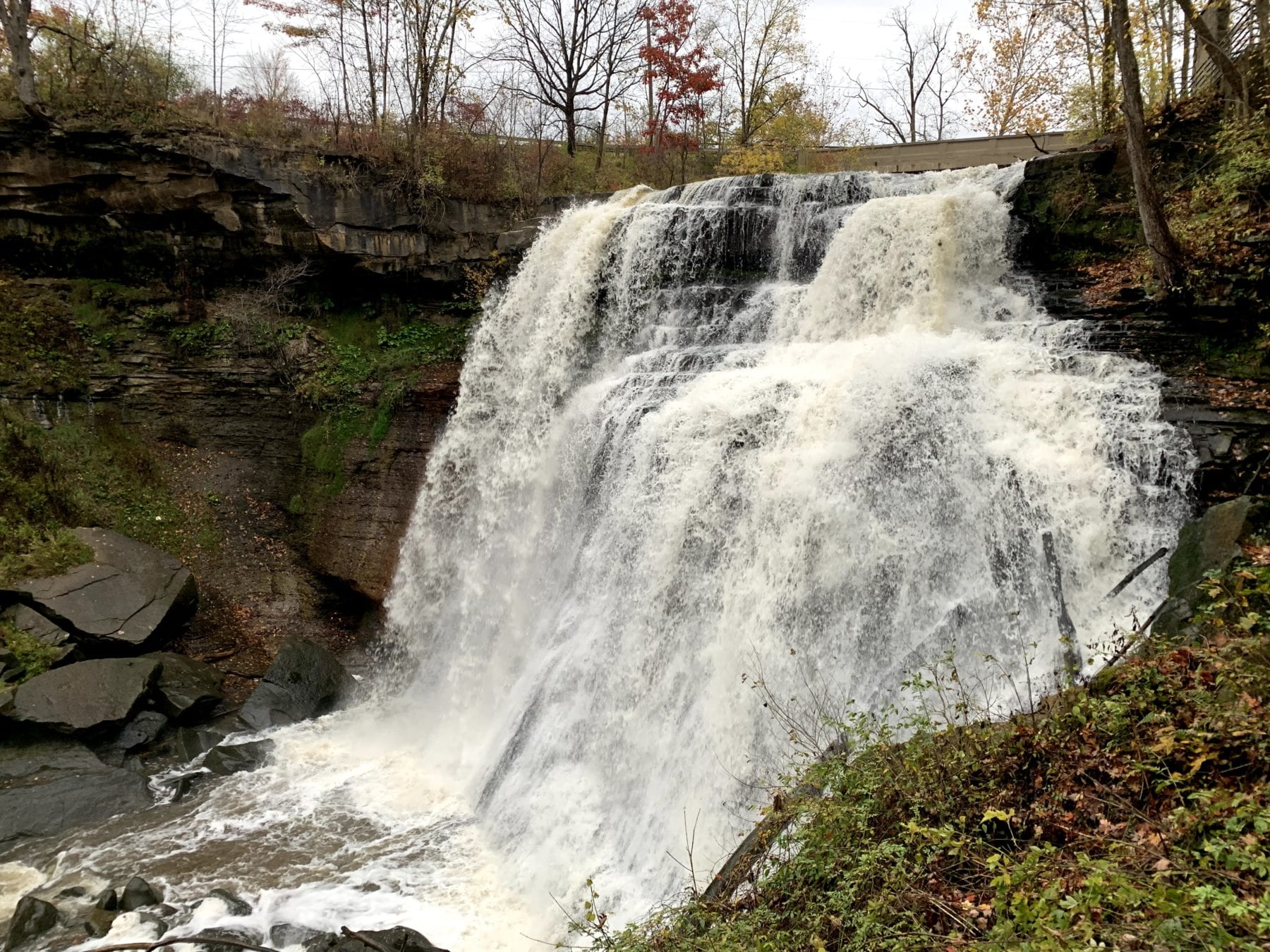 Cuyahoga Valley National Park is a beautiful, underrated National Park in northeast Ohio.
How Much Time Should I Spend at Cuyahoga Valley National Park?
Covering the highlights in two to three days, like a weekend, would be a great amount of time. Even exploring the park for one day would be enough to see many of the top sights.
Things to Do at Cuyahoga Valley National Park
Hiking is one of the best and most popular things to do. While visiting Cuyahoga, be sure not to miss the Brandywine Falls and Ledges trails for beautiful scenery. These hikes are both relatively short and could be completed in a couple of hours.
For a dose of both history and outdoors, grab your bicycle and pedal down the Towpath trail, historically used as a method for transporting goods from Lake Erie. One of the best unique things to do is to catch a ride on the Cuyahoga Valley Scenic Railroad, especially in peak fall foliage viewing times.
Camping at Cuyahoga Valley National Park
Overnight accommodations are limited in the park, even with camping. A car is definitely necessary to get around this park, and could be used to drive the Riverview Road, too.
Contributed By: Paonpause.com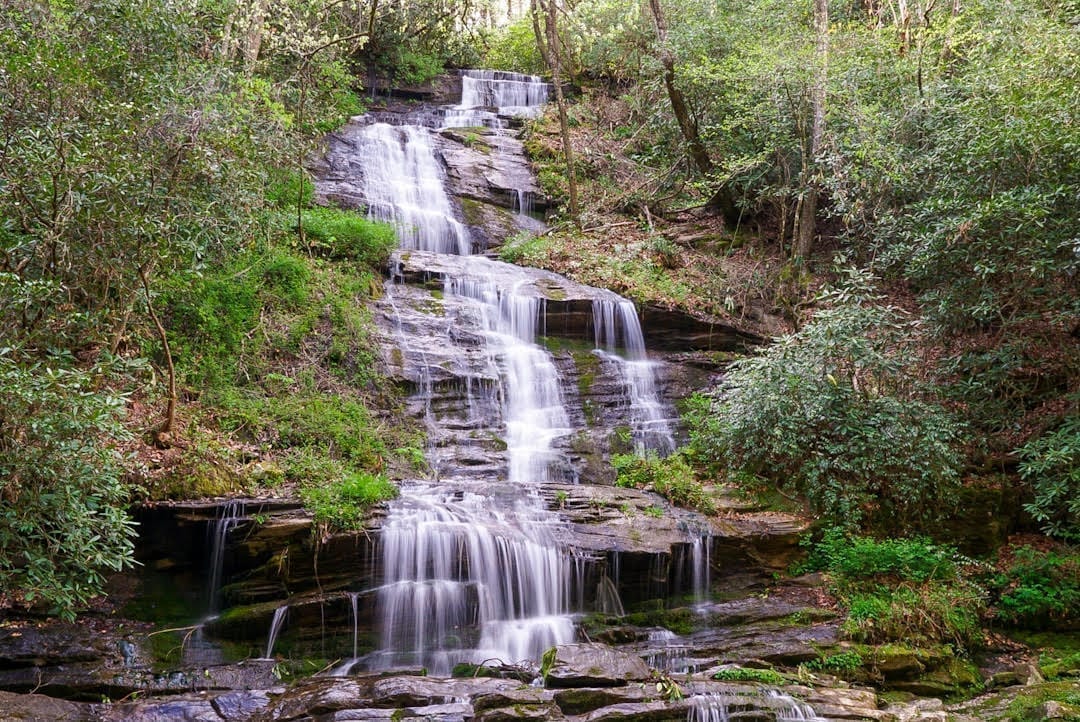 Great Smoky Mountains National Park is the most biodiverse park in the United States. It straddles the border of Tennessee and North Carolina on lands stolen from the Indigenous Cherokee people and showcases Southern Appalachia and the Blue Ridge Mountains.
How Much Time Should I Spend at Great Smoky Mountains National Park?
You can sample the different landscapes in a weekend – but if you like hiking, you wouldn't be bored with a week or more.
Things to Do at Smoky Mountain National Park
Hiking is the best way to see the park. If it's views you're after, the best hikes in the Smokies are Clingman's Dome, Charlie's Bunion, Rocky Top or Mount LeConte. Easy waterfall hikes include Mingo Falls and the Deep Creek Waterfall Loop. 
For wildlife, don't miss the elk around the Oconaluftee Visitor Center. Visitors in June will get to see the synchronous fireflies. And look for endangered Hellbender salamanders in the many creeks.
Alternatives to hiking include horseback riding, tubing in the rivers, fishing, cycling Cades Cove, driving the scenic Route 441 across the ridge, and boat trips on Fontana Lake.
Explore the Remote Areas of the Smokies
The Smokies are among the U.S.'s most-visited parks. You'll feel surrounded by crowds on popular trails, especially on the TN side. But the park also has incredibly remote backcountry in the south and northeast. There are few viable day hikes here, and you must reserve a backcountry permit in advance (they're not competitive).
After you've lugged 30 pounds of camping gear up and down the 6,000-foot ridge, you'll never want to go back to the crowds of Cades Cove again.
There are so many things to do at the Smoky Mountains.  This makes one of the best East Coast National Parks. 
Contributed By: Trainsplanesandtuktuks.com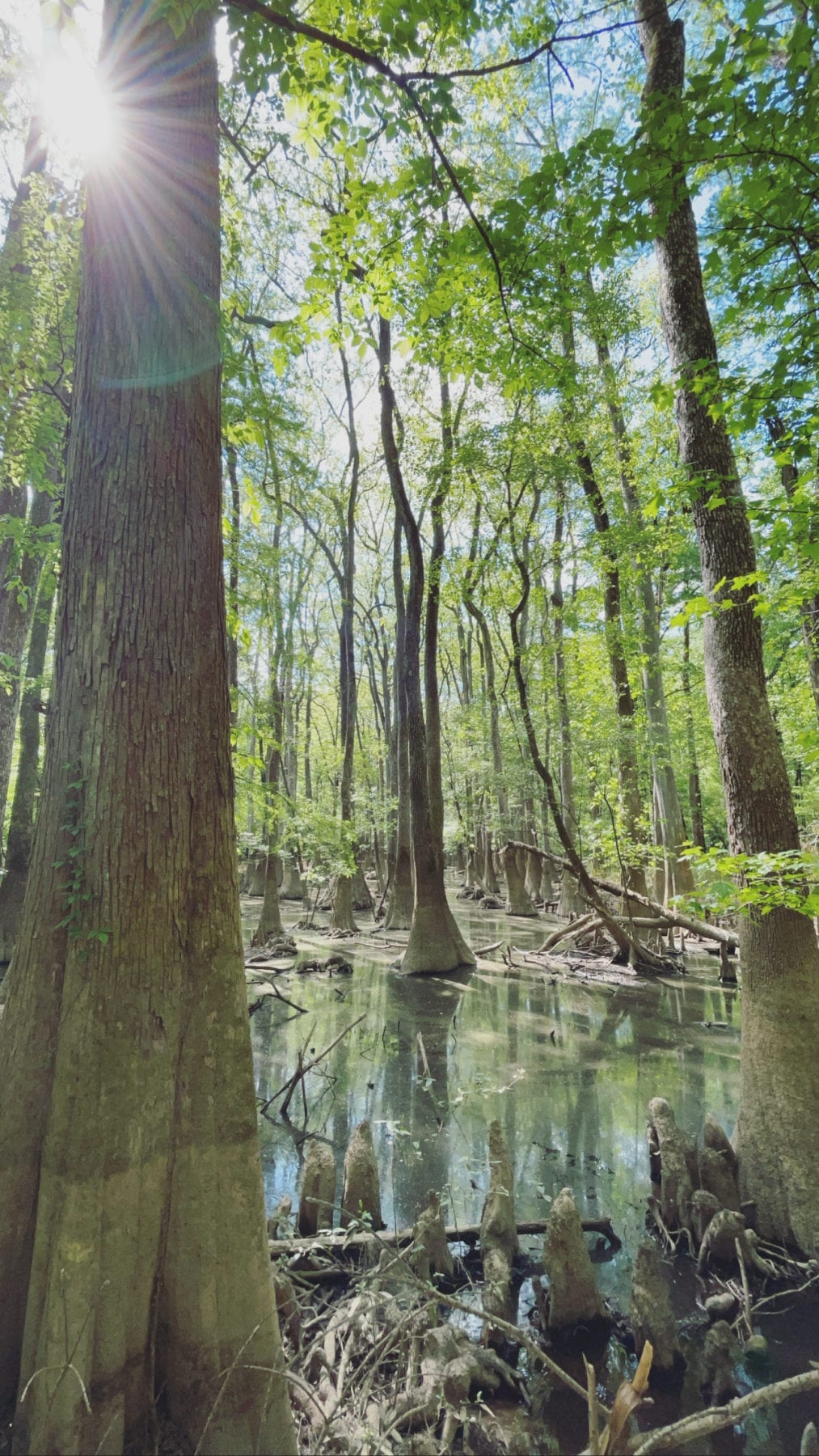 Congaree National Park is one of the least visited national parks in the United States. Despite the fact that most people skip over this park, it has so much to offer in terms of things to do and see.
Things to Do at Congaree National Park
In fact, Congaree is the perfect destination to get that national park experience and skip the crowds. Hiking, kayaking, fishing, and camping are some of the most popular activities at Congaree.
With over 25 miles of hiking trails and the opportunity to explore the Congaree River, this park is an outdoor lover's paradise. Feel free to bring along your fur babies! Unlike most other national parks, Congaree is extremely dog-friendly.
Columbia, the state capital of South Carolina, is just 30 minutes northwest of the park, making it an easy day trip from the city. The best time to visit Congaree is late October/early November — temps are still comfortable in SC and the fall foliage is stunning.
Contributed By: Madelyneonthemove.com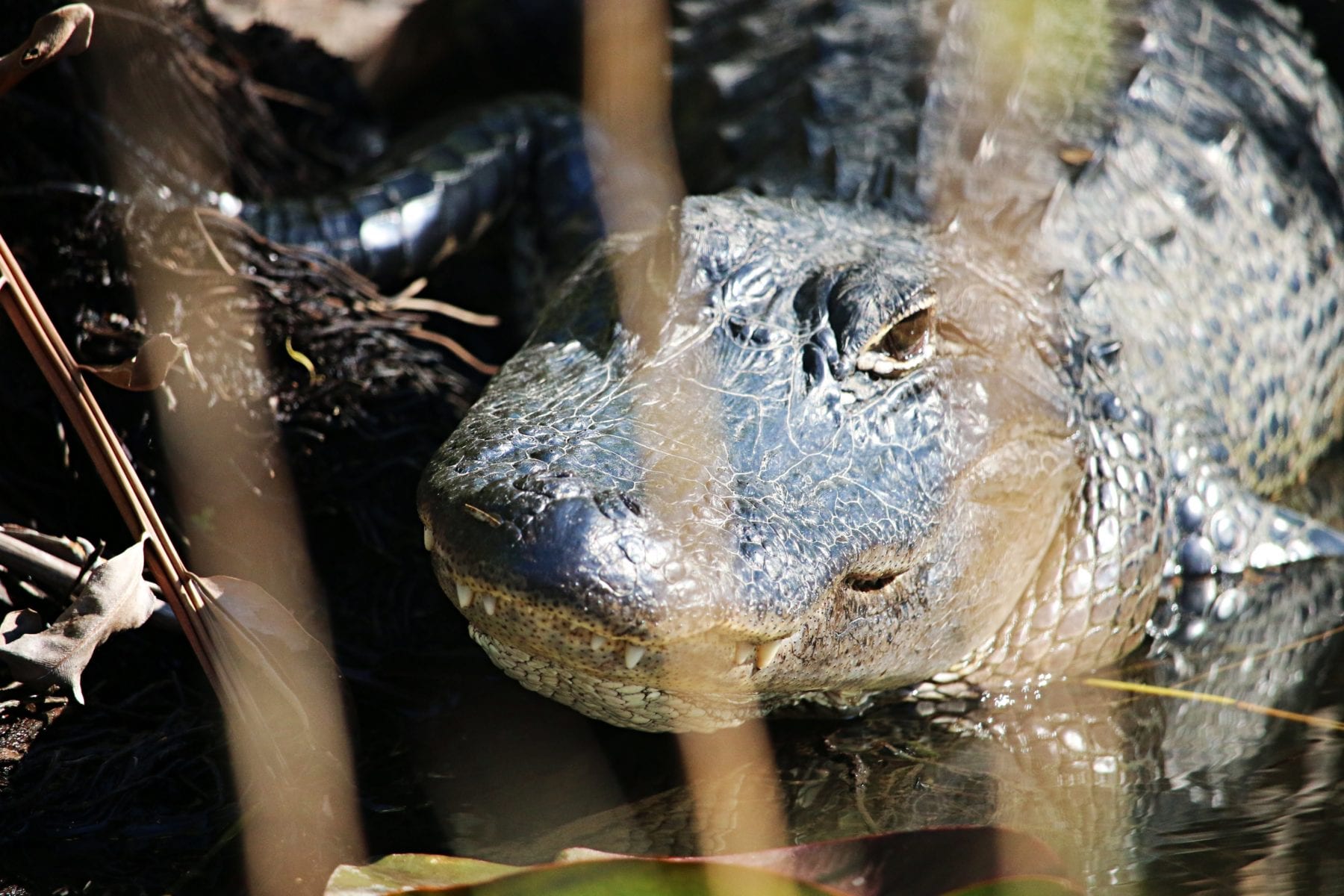 Everglades National Park is one of the great biological wonders of the world, a world heritage site, an International Biosphere Reserve, a Wetland of International importance, and the largest subtropical wilderness in the United States. This makes it one of the most fascinating National Parks to explore on the East Coast. 
Things to Do at Everglades National Park
Though the main focus of a visit is usually to spot some alligators, there is more to do than just searching for the modern-day dinosaurs. Everglades National Park features a variety of hiking trails, biking trails, bird watching, boating, and camping. 
One of the most popular activities to do when visiting the Everglades is to take an airboat ride, where you glide over sawgrass as you search for alligators and other wildlife. Shark Valley is one of the best places to observe wildlife in its natural habitat.
How Long Should I Spend At Everglades National Park?
You will want at least two to three days to get a feel for the park. If you want to fully explore the park, give yourself a week. You will be able to cover the most ground by exploring by car.   December through April is the best time to visit the Everglades, with the more comfortable weather and the dry season. 
There is so many things to do at the Everglades.
Contributed By: Worldadventurists.com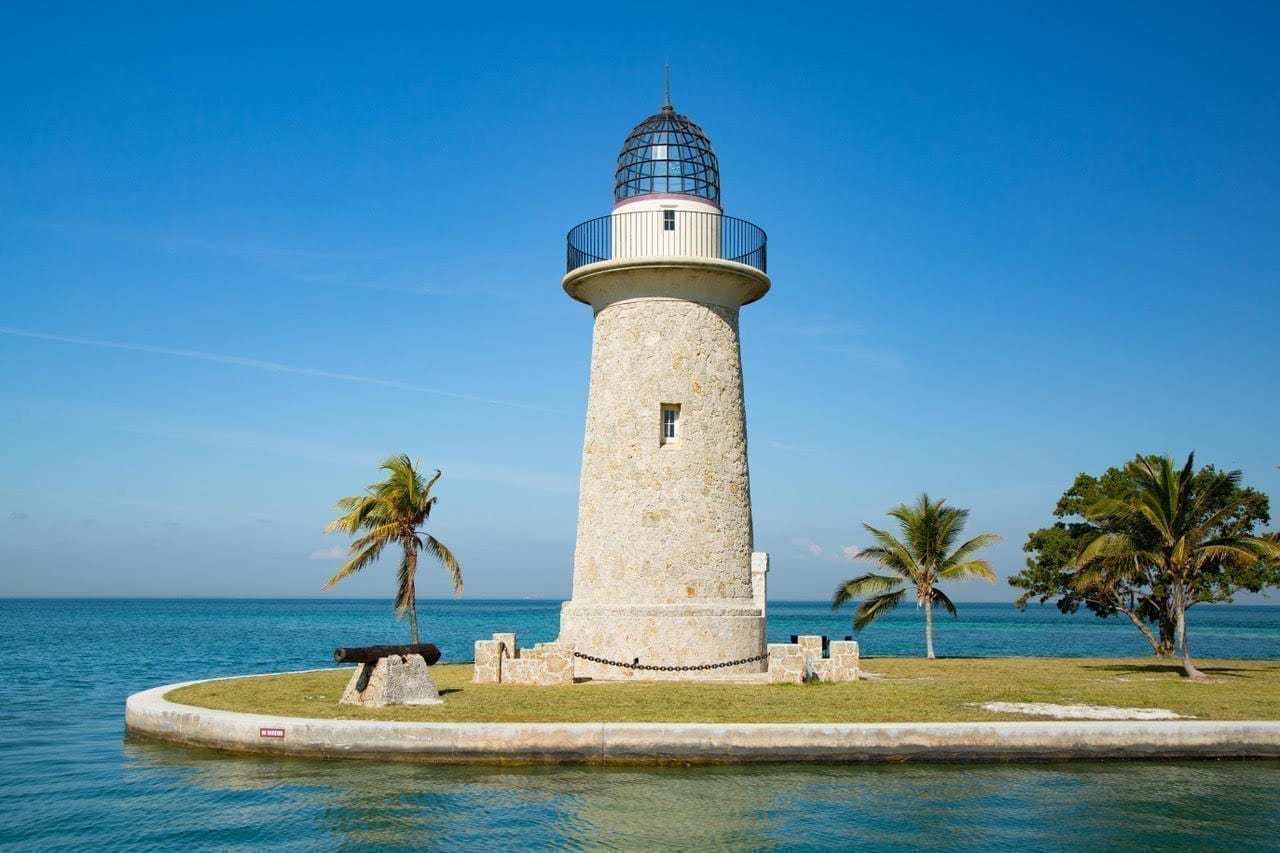 If you enjoy nature and the great outdoors then Biscayne National Park is a beautiful place to explore. Located on the southern tip of Florida this is a gorgeous spot for hiking, swimming and exploring.
Things to Do at Biscayne National Park
Definitely visit this park on a weekend with good weather to get the best experience possible. Of course, activities at Biscayne are all about the water. Go on a boat tour, go fishing or even snorkeling or enjoy a day by the beach.
One of the best ways to explore the park is by kayak. You can rent them or go on a guided tour which will take you to all the best spots around.
Keep an eye out for rare bird species and take fishing equipment if that is something you enjoy. Just make sure you adhere to any local laws and regulations when it comes to fishing.
How Long Should I Spend At Biscayne National Park?
If you're visiting Biscayne National Park you should stay for at least a weekend, maybe even a week if you have the time. The park is not extremely large but it's very long so it can take some time to get from one end to another.
Contributed By: Guideyourtravel.com
Big Cypress National Preserve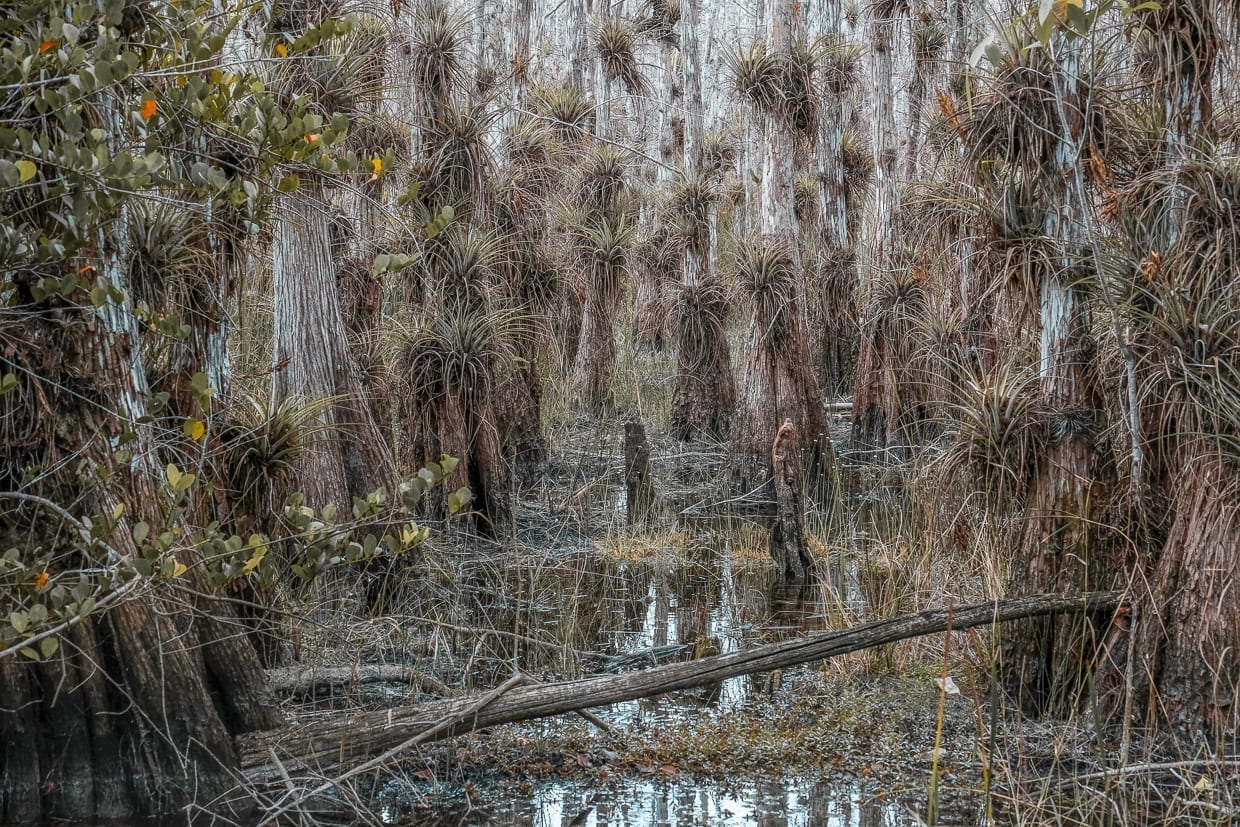 Big Cypress National Preserve is 729,000 acres of beautiful swamp in South Florida, just outside of
Everglades National Park
. 
It gets overlooked by the park and most people just pass through but it's definitely worth spending a day or two exploring if you're in the area.  
How Much Time Should I Spend at Big Cypress National Preserve?
Two or three days should be plenty of time to do the main hikes in the area and even some kayaking but you could easily spend a week here.
Things to Do at Big Cypress National Preserve
 If you just have one or two days, try and do a kayaking tour (they offer ranger-led ones), stop at the Oasis Visitor Center to look for gators, hike the Big Cypress Bend Boardwalk, the Kirby Storter Boardwalk, the Marsh Trail, Fire Prairie Trail, and maybe do a 10,000 Islands ranger-led boat tour.  
If you have a little more time and want to get into the swamp more, the Gator Hook trail is a great option but does involve swamp walking, as is the Turner Canoe Trail.  Stop by Clyde Butcher's gallery and see if you can do a swamp walk there.  An airboat tour or swamp buggy tour is another option if you don't want to do any swamp walking.  
Contributed By: Redaroundtheworld.com
Dry Tortugas National Park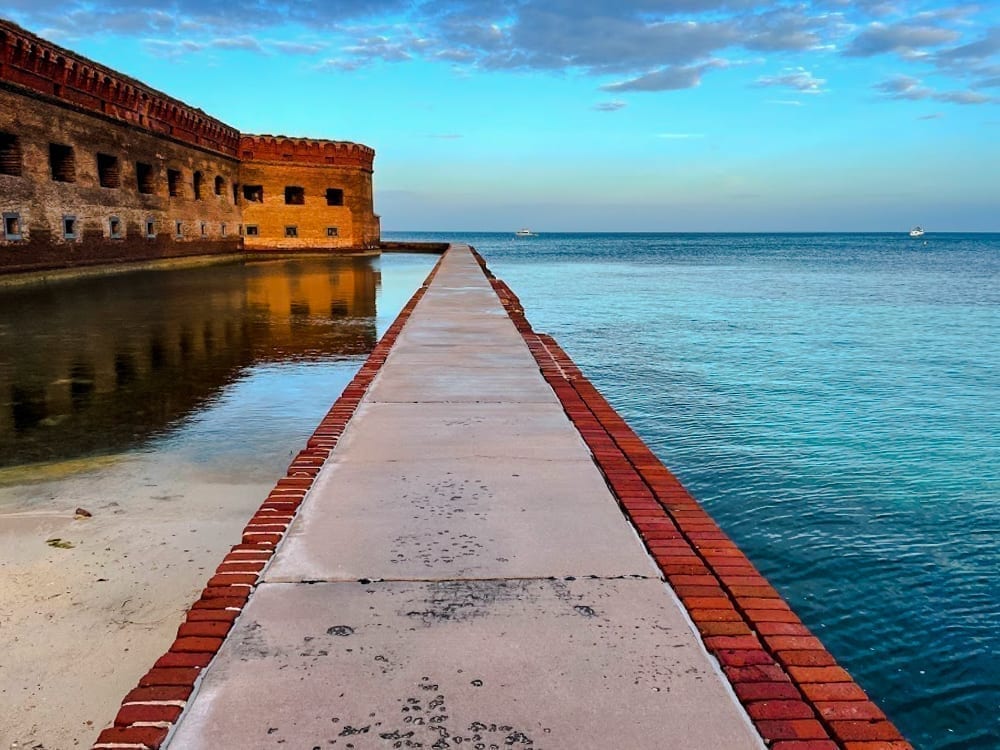 Located nearly 70-miles off the coast of Key West, Florida is Dry Tortugas National Park. One of the most remote east coast national parks in the United States, Dry Tortugas is made up of a series of small islands.
Things to Do at Dry Tortugas National Park
There are several activities at Dry Tortugas National Park, but one of the main attractions is traveling by ferry or seaplane to reach the remote islands. Each option offers a unique experience, be sure to compare the pros and cons of traveling by Dry Tortugas ferry or seaplane. 
During a day trip to Dry Tortugas National Park take a tour of Fort Jefferson, go bird watching, and snorkel. The water surrounding Fort Jefferson is home to beautiful coral reefs. The National Park Service claims 99% of this national park is actually made up of the underwater coral and sea life.  
Camping at Dry Tortugas National Park
Enhance a visit to Dry Tortugas National park by spending the night camping outside of Fort Jefferson. With some advance planning, reserve a camping ticket on the ferry and spend a few days on a remote island. Watch the sunset from the top of Fort Jefferson, spend the evening star gazing and go for a morning swim. 
Contributed By: Htwtravel.com
US Virgin Islands National Park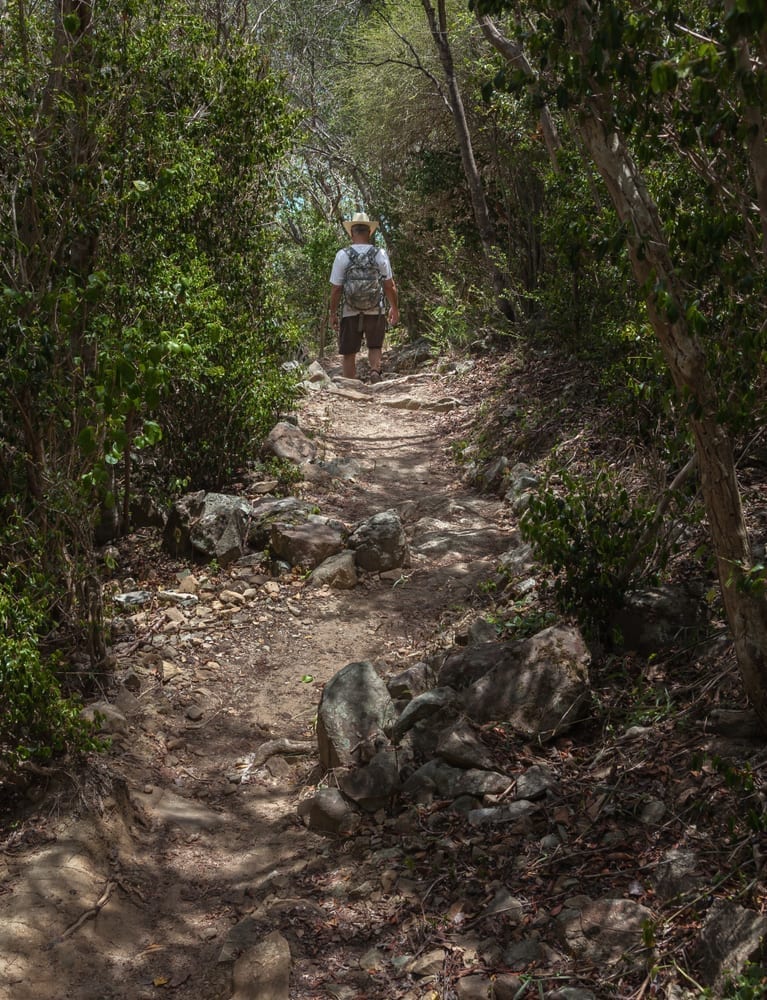 The Virgin Islands National Park is located on St. John island, which is one of the three major islands that make up the U.S Virgin Islands. It's a paradise-like national park with crystal clear water beaches and an abundance of wildlife.
Hiking at Virgin Island National Park
It's nearly 7000 acres large and has numerous trails to hike for any skill level. Some of its most popular hiking trails are Lind Point Trail which takes you to the beach, Reef Bay Trail, one of its most famous trails, and Caneel Hill trail. 
It's not an uncommon sight to see donkeys or goats around the island, especially near the roads, so keep that in mind if you're driving. If you're taking a ferry from St. Thomas to get to St. John, there will be plenty of restaurants in the entrance area, so be sure to grab a quick bite before heading out. You'll struggle to find any food options when you're out and about by the park. 
If you're looking for a national park where you can hike in paradise and then reward yourself with a relaxing day at the beach, then the U.S Virgin Islands National Park is perfect for you. Close to the U.S Virgin Islands is also the British Virgin Islands, which you can visit if you plan your trip accordingly. However, their national park isn't as extensive or popular as the Virgin Islands National Park.
Contributed By: Travelexplorator.com
Cumberland Island National Seashore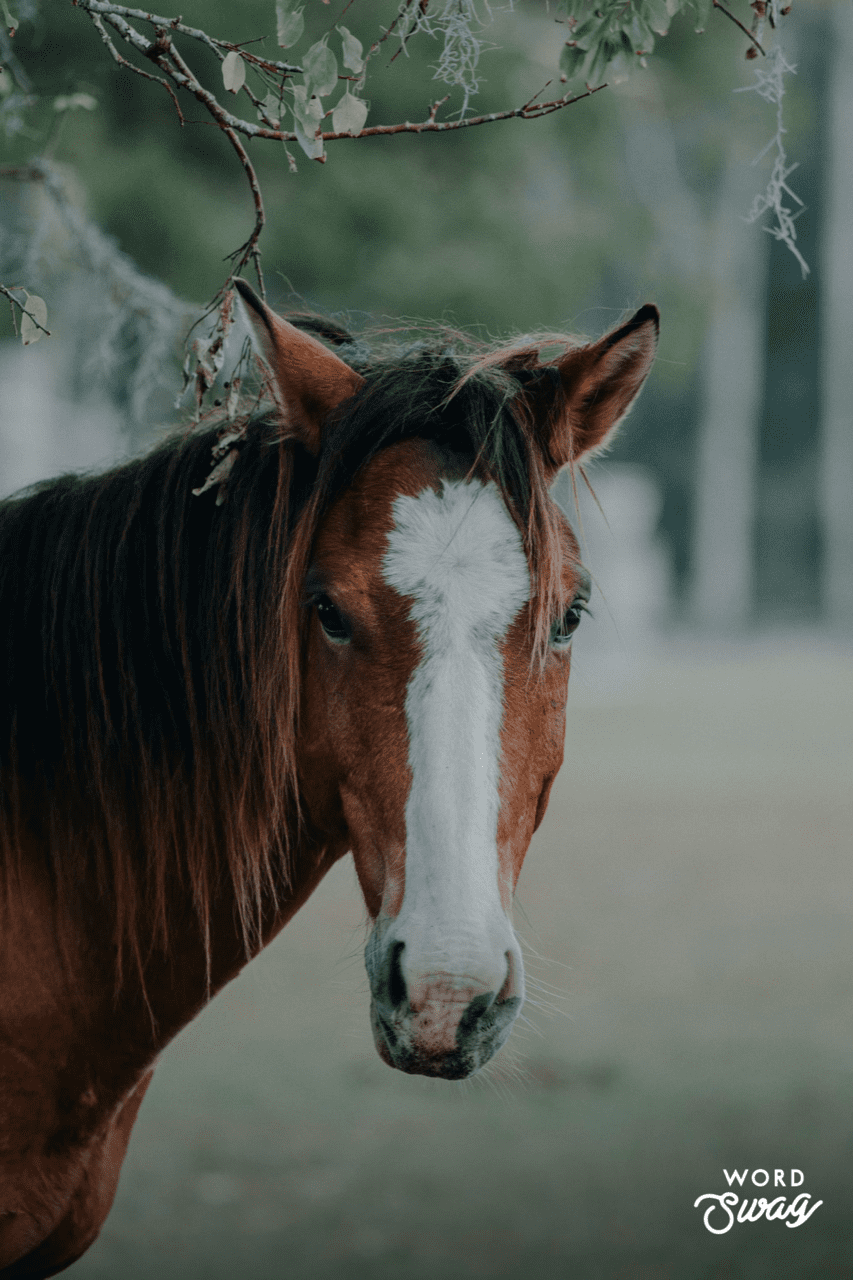 Many people have never heard of the gem that is Cumberland Island National Seashore.
Located in the southeast tip of Georgia, visiting the island will require a boat trip. Once there, you could explore Cumberland Island in one day or camp for a few nights.
What makes the trip so incredible, you may ask? To start, the island is teeming with beautiful wild horses grazing on the green grass butting against white sand beaches. There's also an incredible amount of history that includes plantations, Carnegie mansions, and the small chapel where John F. Kennedy Jr. got married. This little island is full of surprises – what will you discover during your visit?
Cape Hatteras National Seashore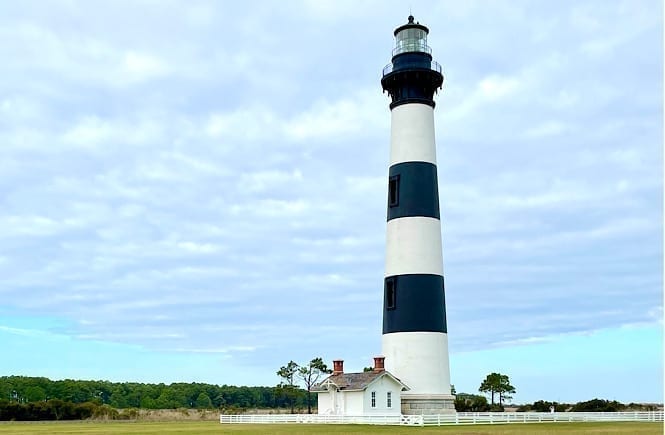 Did you know that the Outer Banks of North Carolina is also home to a National Seashore? The nation's first National Seashore, Cape Hatteras National Seashore, was established to protect North Carolina's 70 miles of barrier islands.
Popular for its pristine beaches, the Outer Banks attracts thousands of tourists year-round. From Hatteras to Nags Head, there are a ton of fun things that can't be missed.
Things to Do at Cape Hatteras National Seashore
Families can enjoy hiking, fishing, water sports, and of course the beach! If you're looking for wildlife and nature, be sure to check out Pea Island National Wildlife Refuge. You can also visit three different lighthouses in the area: The Bodie Island Light Stations, Cape Hatteras Light Station, and Ocracoke Light Station.
Finish up your time in the Outer Banks by exploring all the fun things to do in Nags Head including a trip to the Wright Brothers National Memorial. History comes alive as you learn about our country's first flights. You also won't want to miss a trip to the east coast's tallest sand dunes at Jockey's Ridge State Park.
A visit to the Outer Banks and Cape Hatteras National Seashore is a vacation that your family is guaranteed to love!
Contributed By: Morethanmainstreet.com
Blue Ridge National Parkway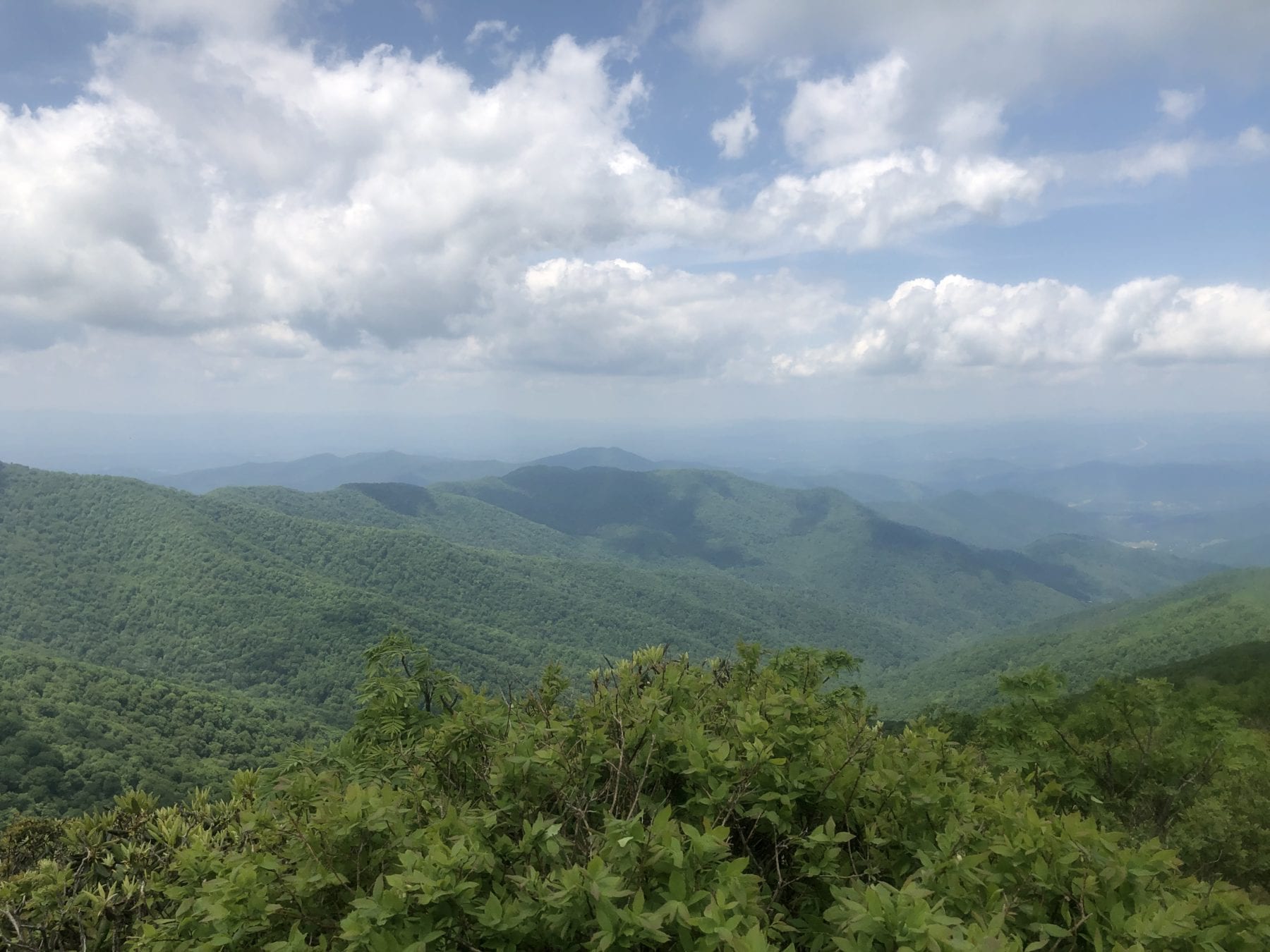 The Blue Ridge Parkway is one of America's most scenic drives and spans from its southern tip in Cherokee, NC to its northern tip in Afton, VA. What many people don't know is that the Parkway is part of the National Parks System and there is so much more to it than driving.
How Much Time Should I Spend on the Blue Ridge Parkway?
You can drive the Parkway in about two days if you choose to only stop at overlooks. However, I recommend taking a week and stopping off to hike and explore the cute towns along the Parkway like Linville Falls, NC.
Things to Do Along the Blue Ridge Parkway
If you like hiking then be sure to stop at Graveyard Fields, Crabtree Falls, Grandfather Mountain, and Peaks of Otter. There are plenty of waterfall hikes or hikes with gorgeous mountain vistas depending on what you like.
There are also a few different wineries that you can stop at along the way. Linville Falls Winery, Grandfather Vineyard & Winery, and Chateau Morrisette are some of the best.
You'll find stunning mountain vistas in the North Carolina section and rolling farmland in the Virginia portion. There are tons of unique stops in every section so the best way to enjoy the Parkway is without a timeline.
The Blue Ridge Parkway is beautiful in every season, but it does close often in the winter so be sure to check before your trip.
Contributed By: Stuckonthego.com
Are You Ready to Visit Some East Coast National Parks?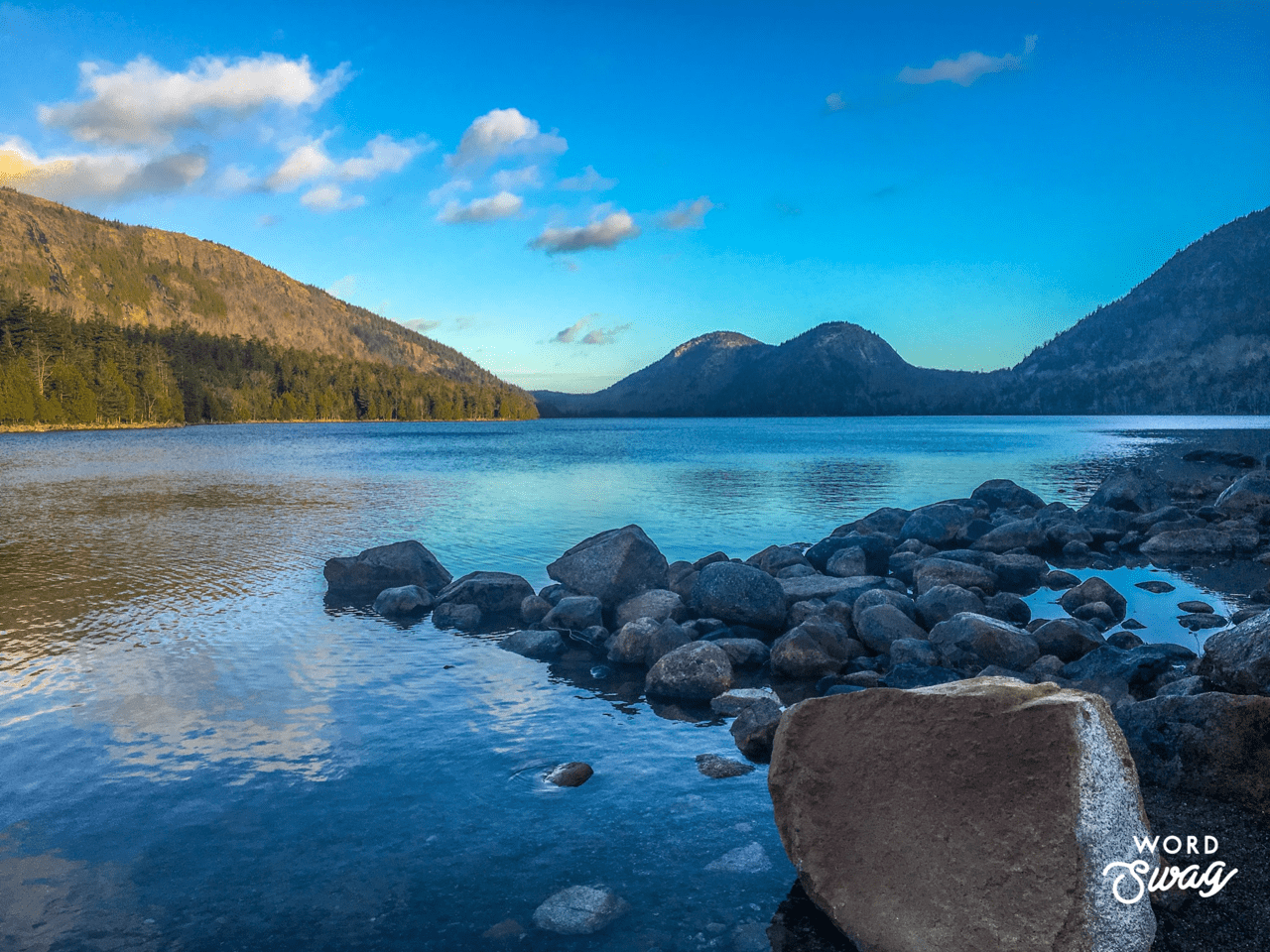 The east coast national parks are amazing!  There are lots of East Coast Historical Sites to see along the way too.  Hopefully, you found one that you are excited to visit.  I know I would love to visit all the national parks in the US.
Once you have visited all the east coast national parks be sure to visit out west. Utah National parks are worth checking out.  These include:  Arches, Canyonlands, Capitol Reef, Zion, and Bryce. California has some amazing national parks as well.  Yellowstone is my favorite! 
Facebook Community
If you have any questions join my Facebook Travel  Community.  You can ask any questions you have about upcoming trips and everyone is happy to help you plan your trip.  I also try to give exclusive travel deals that companies send me.  It is a great group to join!