Plan Your Ultimate Oregon Coast Vacation
Are you thinking of taking an Oregon Coast road trip?
If your answer is yes, you are in the right spot!
Recently, my husband and I decided to take an Oregon Coast road trip and this post will be dedicated to helping you know exactly where to stop along your way!
We started in the northwest corner of Oregon, all the way up in the beautiful seaside town of Astoria (can anyone say Goonies?) and finished at Cape Perpetua!
To start off, because I think this piece of information will help you out the most, I created a mile marker reference sheet.  This should help you know exactly where you need to stop to hit the major beautiful landmarks.
Click on this image below and Pin it on Pinterest!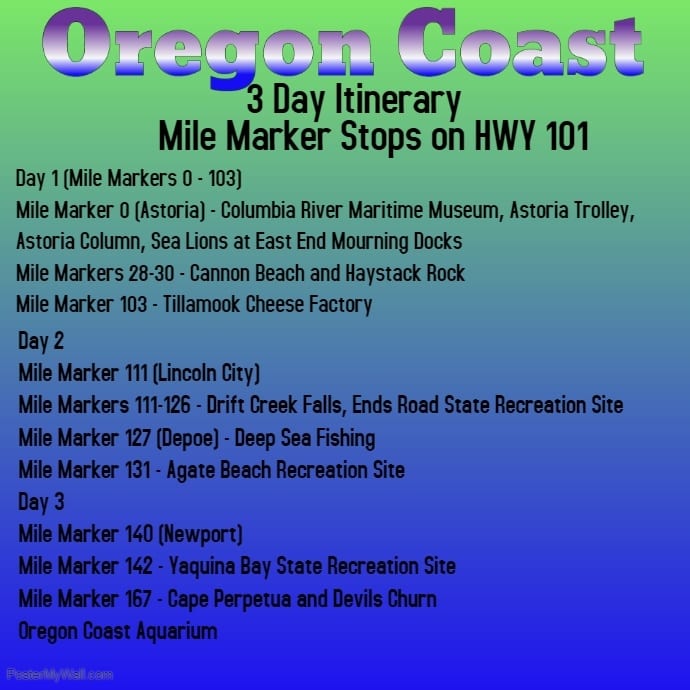 Also, if you are looking for great places to eat in Astoria, Cannon Beach, Seaside, Lincoln City, and Depoe Bay grab our Free Oregon Coast Eats Restaurant Guide! 
We ate at some amazing places along the coast and included those as well as recommendation from friends that live in the area!
Watch This Video To Get A Glimpse Of What You Will Experience
As we began our road trip down the Oregon Coast, I didn't quite know what to expect or even what I was looking for.  Sometimes it is nice to see a picture and know that you are in the right spot.  Watch this video and hopefully it will help you identify where exactly you are headed and what to look for!
Astoria
We started our Oregon Coast road trip at mile marker 0, which is Astoria, OR.  Astoria is in the Northwest corner of Oregon.  It is known for its fishing community and crazy enough Hollywood presence!  Many movies have been filmed in this location!
Depending on how much time you want to spend here, there is plenty to see and do.  We did not focus a huge amount of time in Astoria.  I had previously visited the area and wanted to see more of the coast.
Astoria Column
We started our tour with the Astoria Column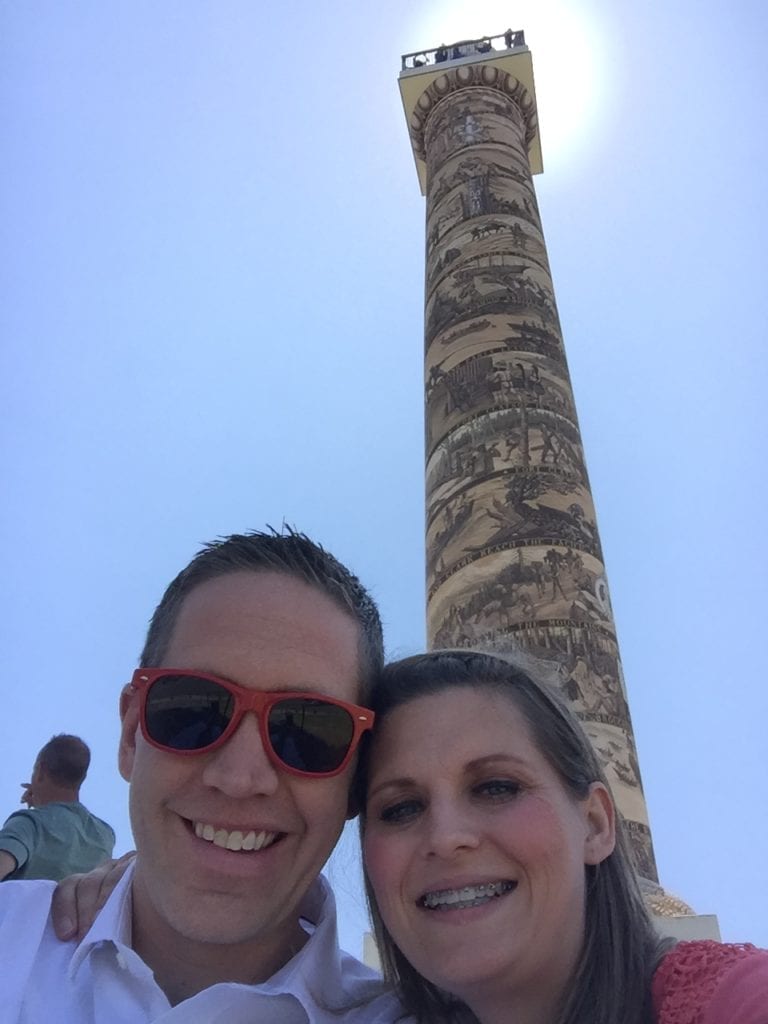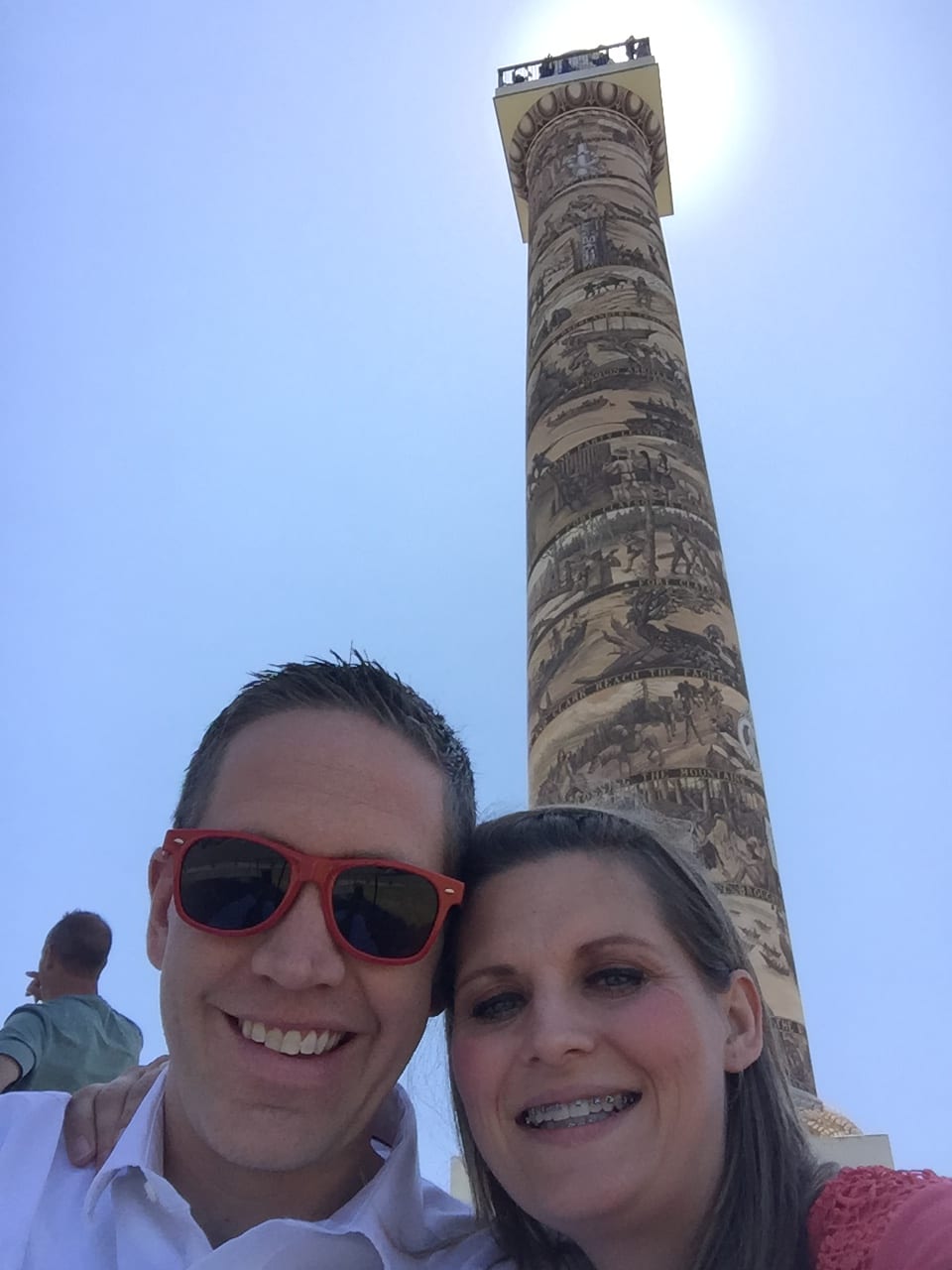 This may not be the best picture as it was extremely windy!  This 125 ft column standing on top of Coxcomb Hill, over looks the mouth of the Colombia River.  There is a spiral staircase that ascends to an observation deck at the top.
I imagine that this is one of the highest, if not the highest, points in Astoria. Not only is the tower tall, you have to drive up a windy road and gain altitude to get to the base.
The tower has 14 murals painted on the outside depicting early Oregon history including the significance of Astoria with the Lewis and Clark Expedition and Captain Grey's discovery of the Colombia River.
This is a great place to see this amazing town from an aerial view. Please note that a parking lot surrounds the tower. There is a booth at the entrance of the lot, and you will need to pay a parking fee. The lot was pretty full when we went, but we were able to find a spot.
 Astoria Trolley 
The Astoria Trolley will pick you up if you wave a dollar bill at the conductor.  This is a very fun and informative way to explore the riverfront.  The train is ran by volunteers who do an amazing job. You can take a 3 minute ride to the Maritime Museum.
Colombia River Maritime Museum
The Colombia River Maritime Museum is a must see.  It is very small but well planed out.  There is a 3D movie and very interesting facts about the Colombia River.   This is worth the stop!
 Seal Watching at the East End Docks
If you love wildlife, this is the place to stop. You will get a great view of seals lying around enjoying themselves.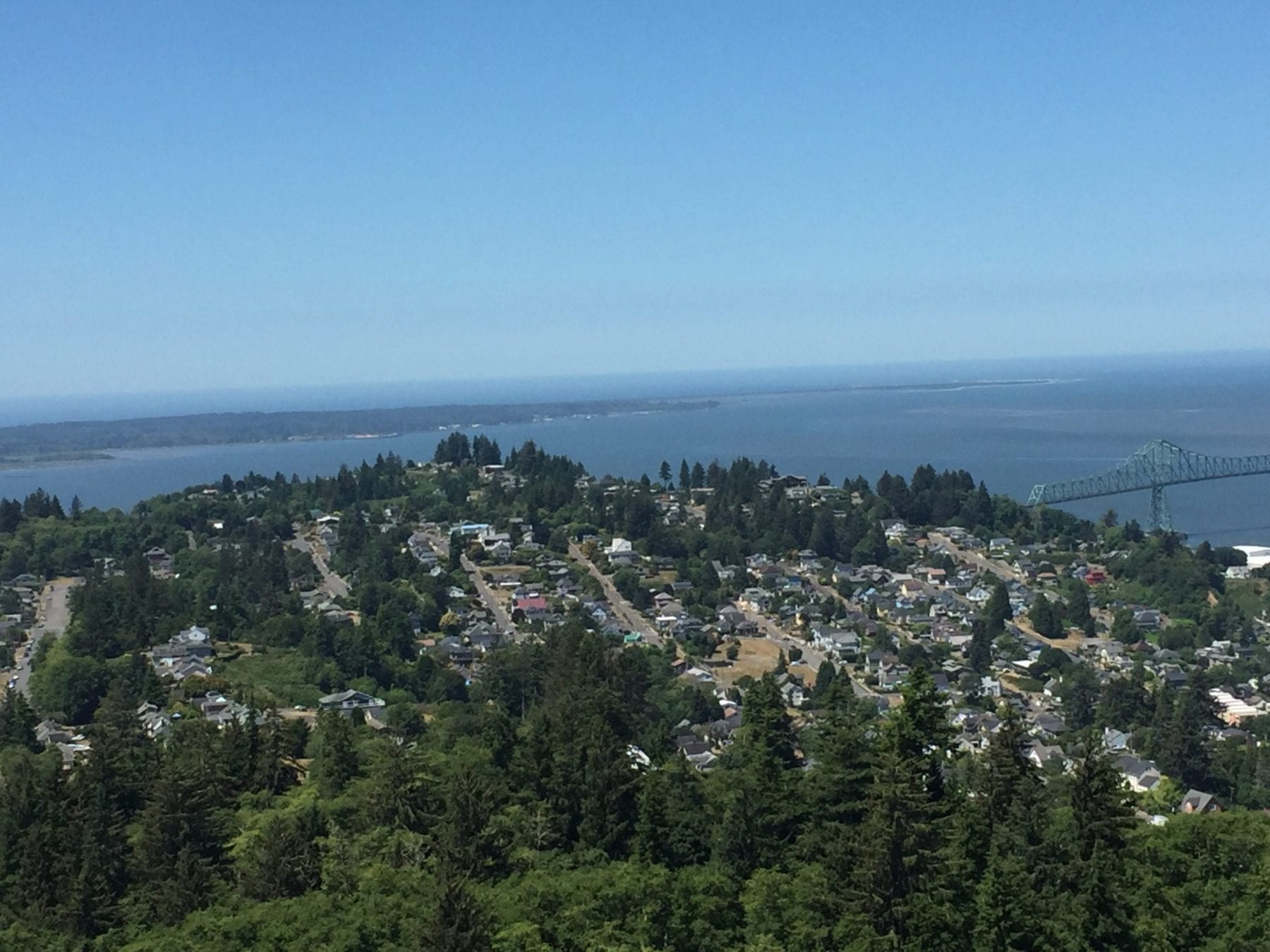 Haystack Rock and Cannon Beach
Our next stop on this ultimate Oregon Coast road trip was Haystack Rock and Cannon Beach.  From where we parked, it was at least a mile walk to get to Haystack Rock. We loved the walk and enjoyed it thoroughly.
Something you may want plan beforehand is figuring out a good spot to park. We parked in what we thought was a legal spot, but saw something on a dashboard when we got back to the car. Luckily it was only a warning! But lesson learned. Get there early, plan, or pray for luck.
If you want to walk along Cannon Beach, one thing to keep in mind is the tide.  As we started our walk we were able to pass across an inlet of water that was very shallow.  But later, as a result of the tide, the water came chest deep on our return to the car! Let's just say I was soaked!
My husband, quite a bit taller than I, avoided most of the damage. He got a great picture of the look on my phase as a I waded through the water. My shirt that day said "Be Happy," and I wasn't very happy.
Now, if you want to relax and enjoy yourselves you could spend hours here.  We didn't relax on the beach, but instead walked most of the time, primarily to get a closer look at Haystack Rock.  You can get quite a bit closer than we did when the tide is out.
Something else you may want to check out is Ecola State Park.
I think we spent about an hour and a half in the area and decided to move on down the coast.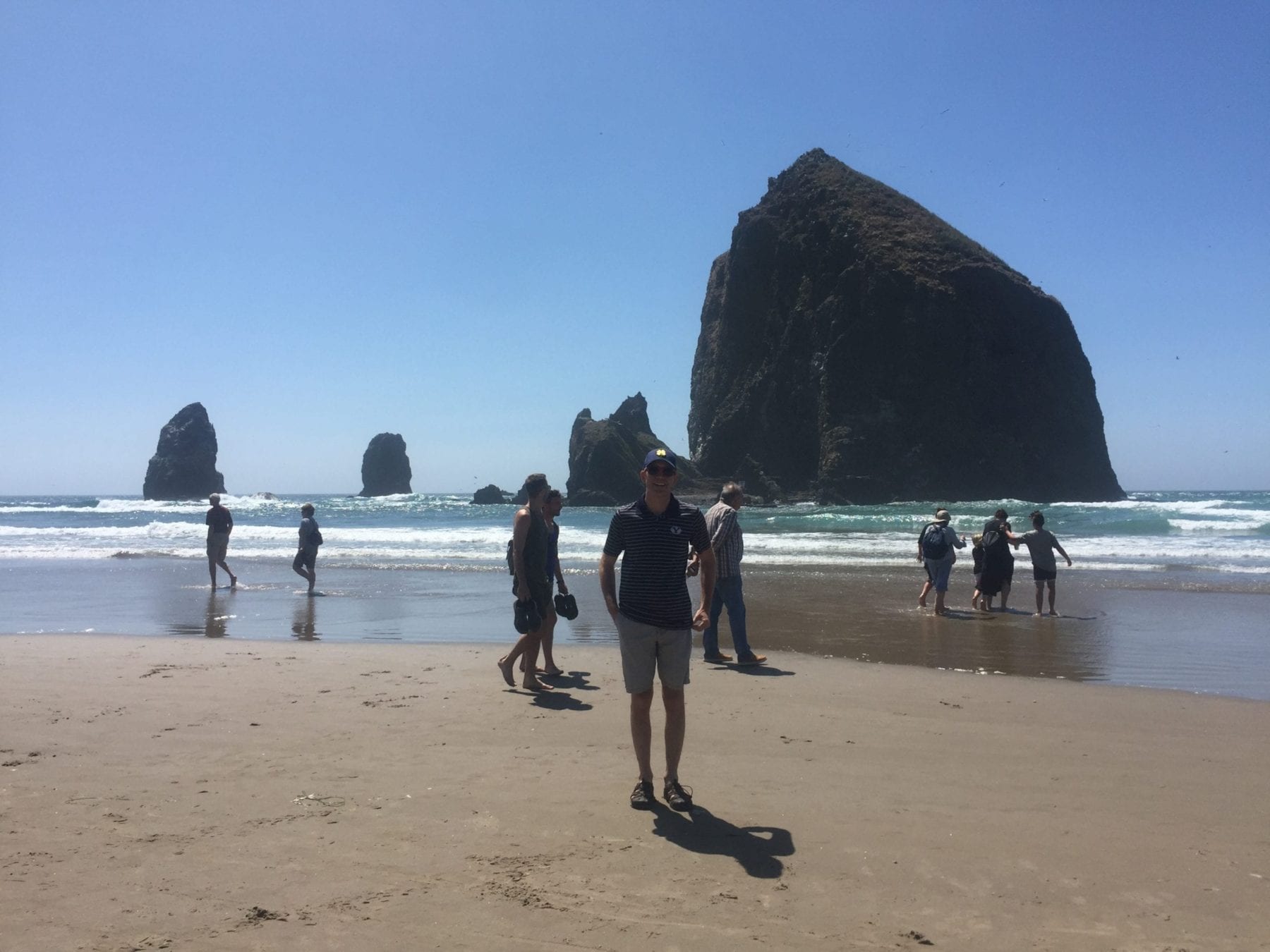 Tillamook Cheese Factory
Tillamook CheeseFactory was our next stop on or Oregon Coast road trip.  I love this tourist attraction! What could be better than free cheese samples!  We toured around the factory and learned how it is all processed! It was a pretty neat experience!
There is a restaurant inside the factory, which serves the most amazing ice cream! We are lucky enough to live in a state that sells Tillamook, so we know the quality is amazing.  If you don't I suggest buying a variety of products to try (yogurt, ice cream, cheese) I highly recommend stopping here!
Tillamook is a cooperative of local farmers that pool their resources to deliver their raw product to the factory to be processed and shipped.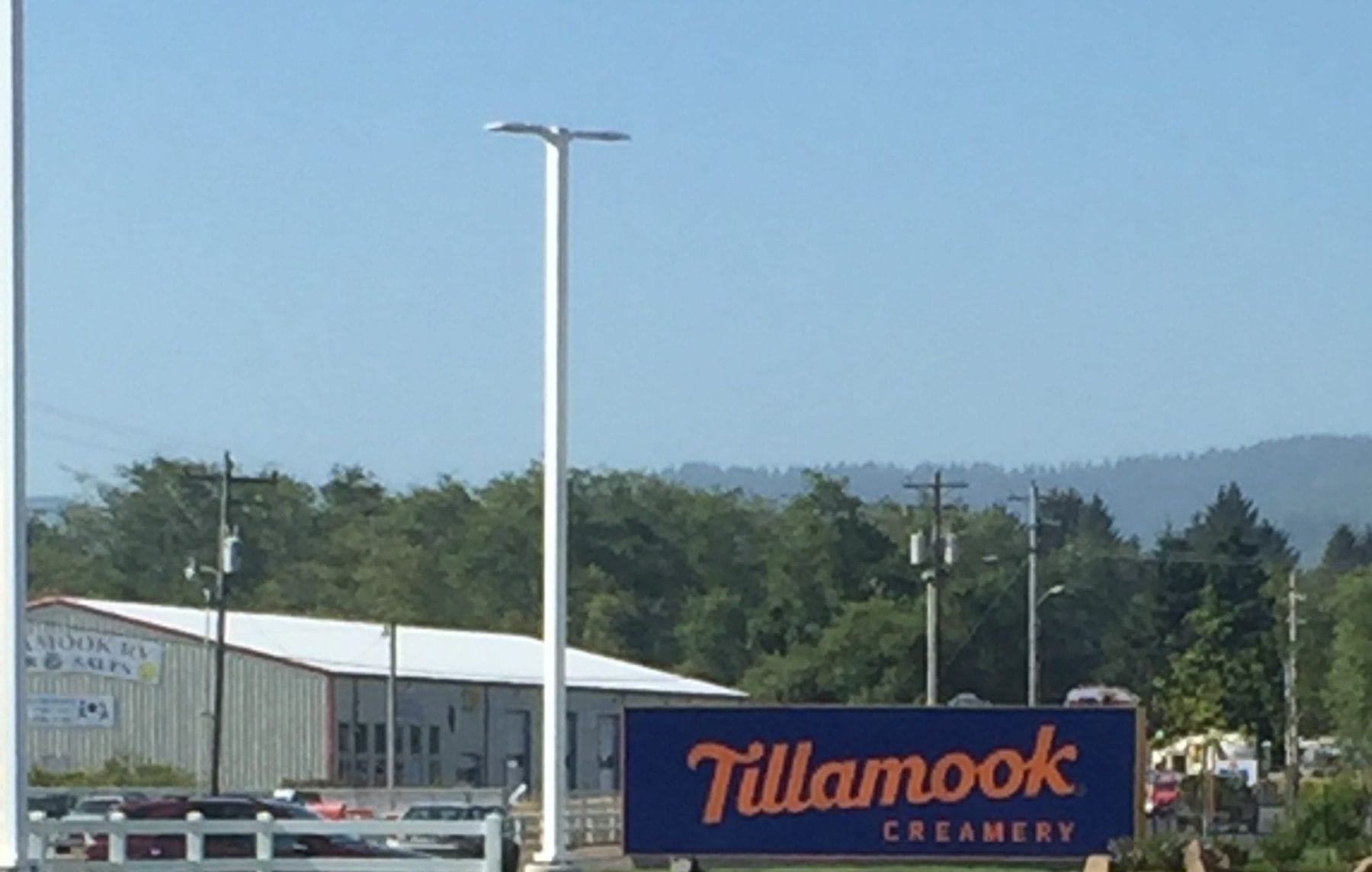 Where to Stay Along the Oregon Coast
From Tillamook we headed down to Glenden Beach.  We stayed at the Salishan Spa and Golf Resort.  We actually booked this location on Hotwire. I am a true deal seeker and always like to find the best deal possible.  This was one of those times where I was certain we would get this specific hotel.
The hotel had a rustic feel, the rooms were large and very nice with a view of the golf course.
The private beach was pretty far away from the lodging area.  This did not bother my husband and I  as we are runners.  We took the opportunity to get some exercise and run to the beach. This may be an issue if you aren't up for a walk.
What was hard for us is we wanted to see the sunset and did not plan for the private beach to be so far away. We ran along the path through the golf course (which you get to after crossing the main road), and finally arrived at the beach just in time to see the sun disappear below the west horizon.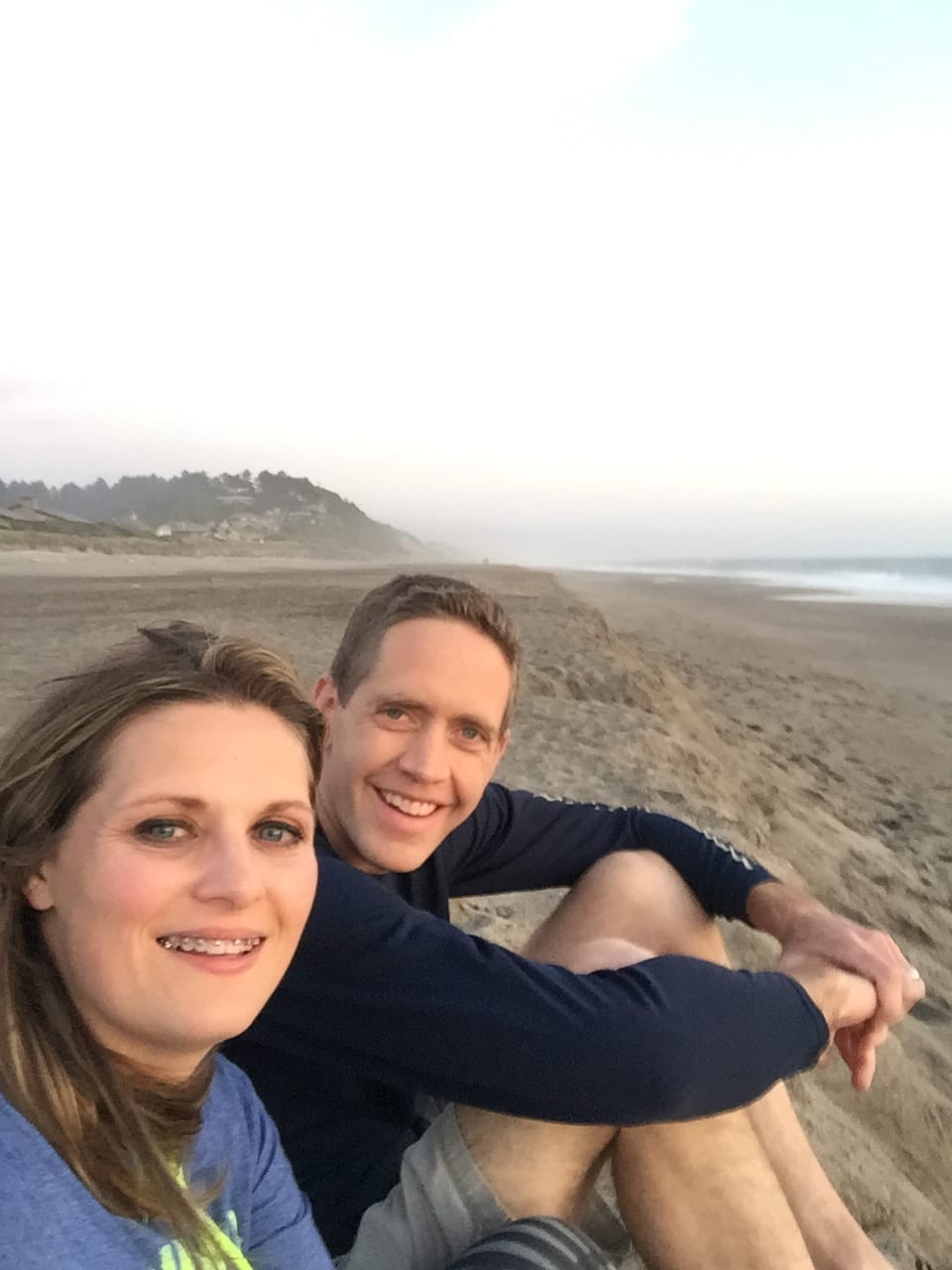 Cape Perpetua Scenic Area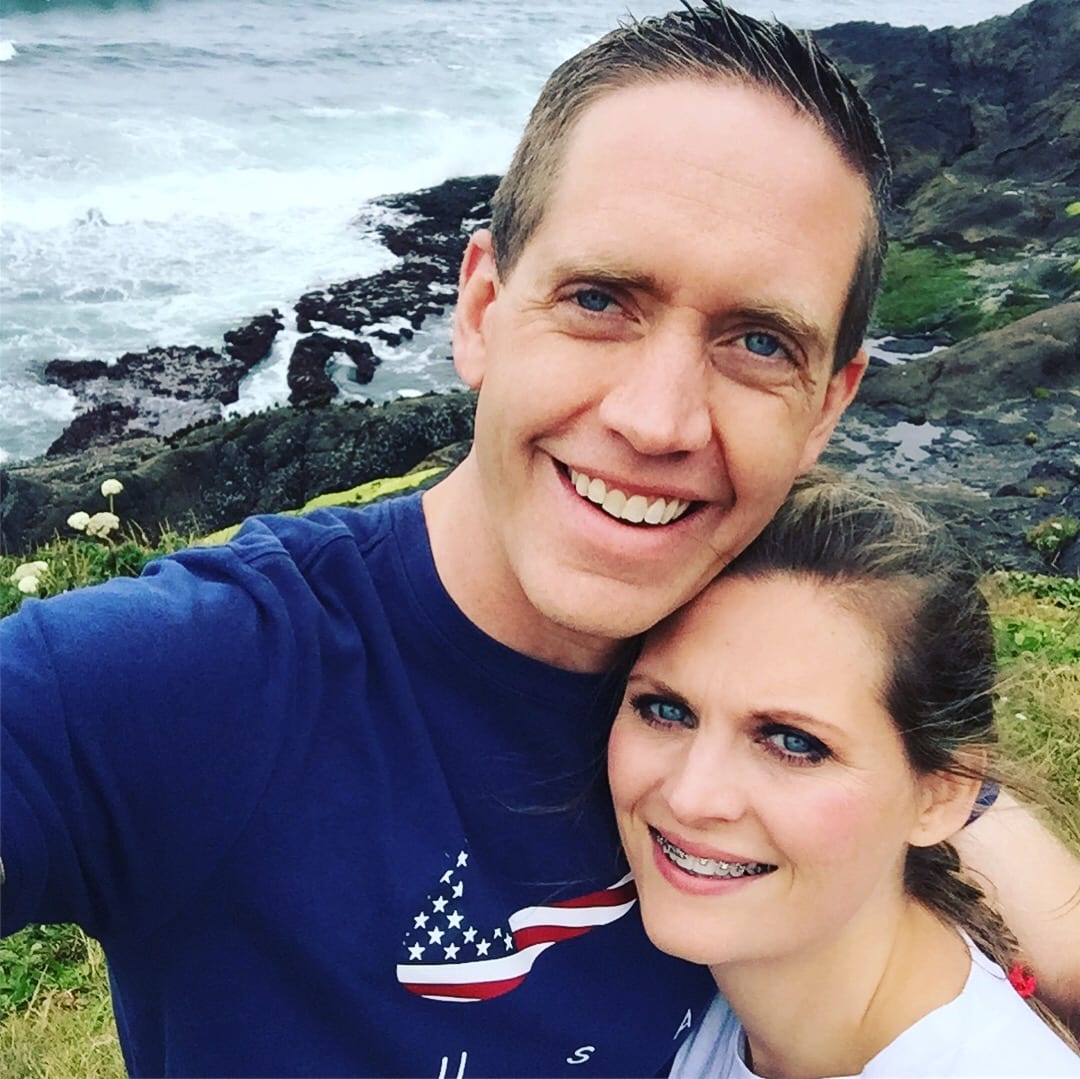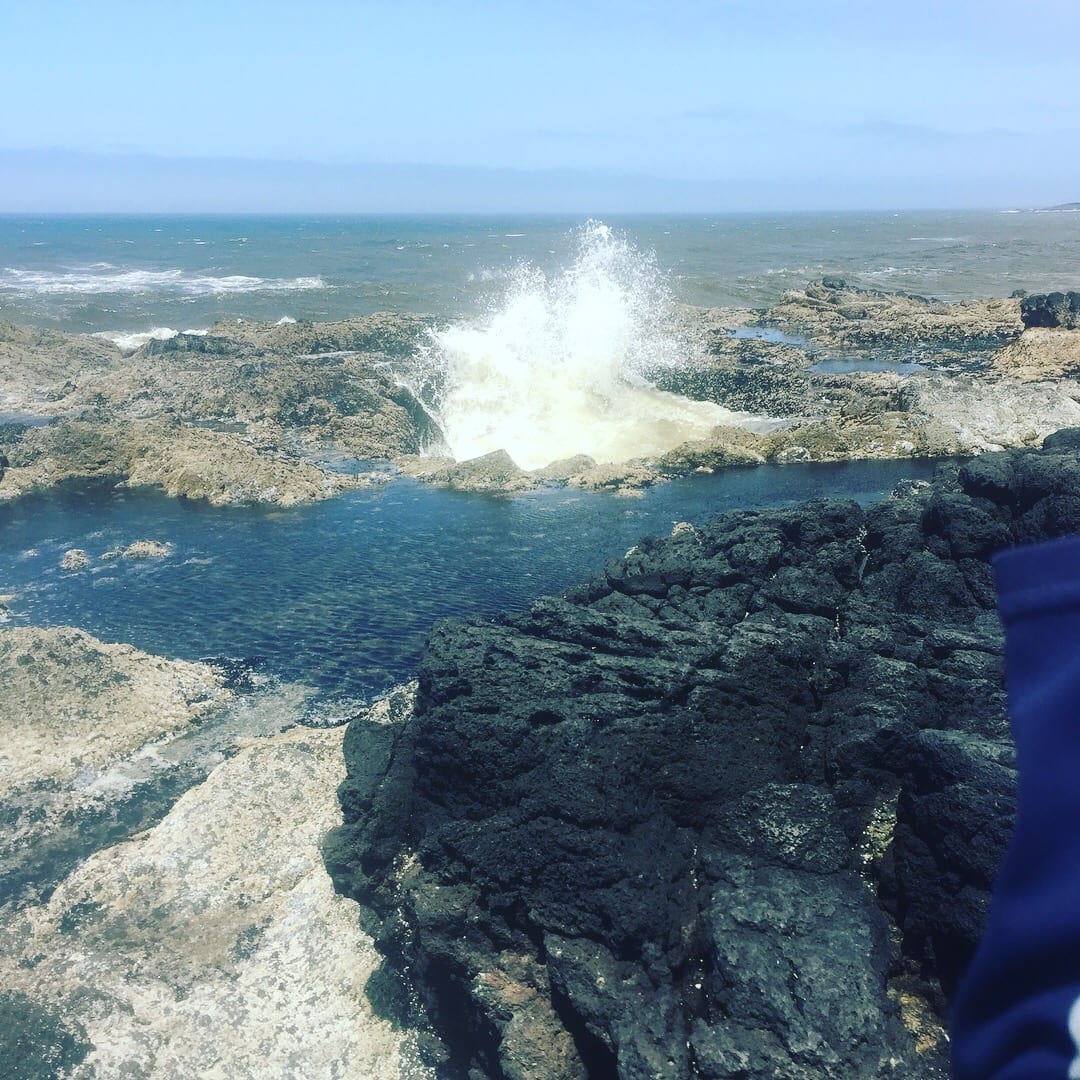 The rest of our trip was absolutely the best! The beauty all around was breath taking!  My main goal was to get to Cape Perpetua Recreation Scenic Area. As we drove down to this amazingly beautiful area I could not help but to pull over the car and get out at multiple locations.  The scenes were unreal!
Thor's Well is a must see!  We came at low tide and thought it was so impressive! High tide is supposed to be even better!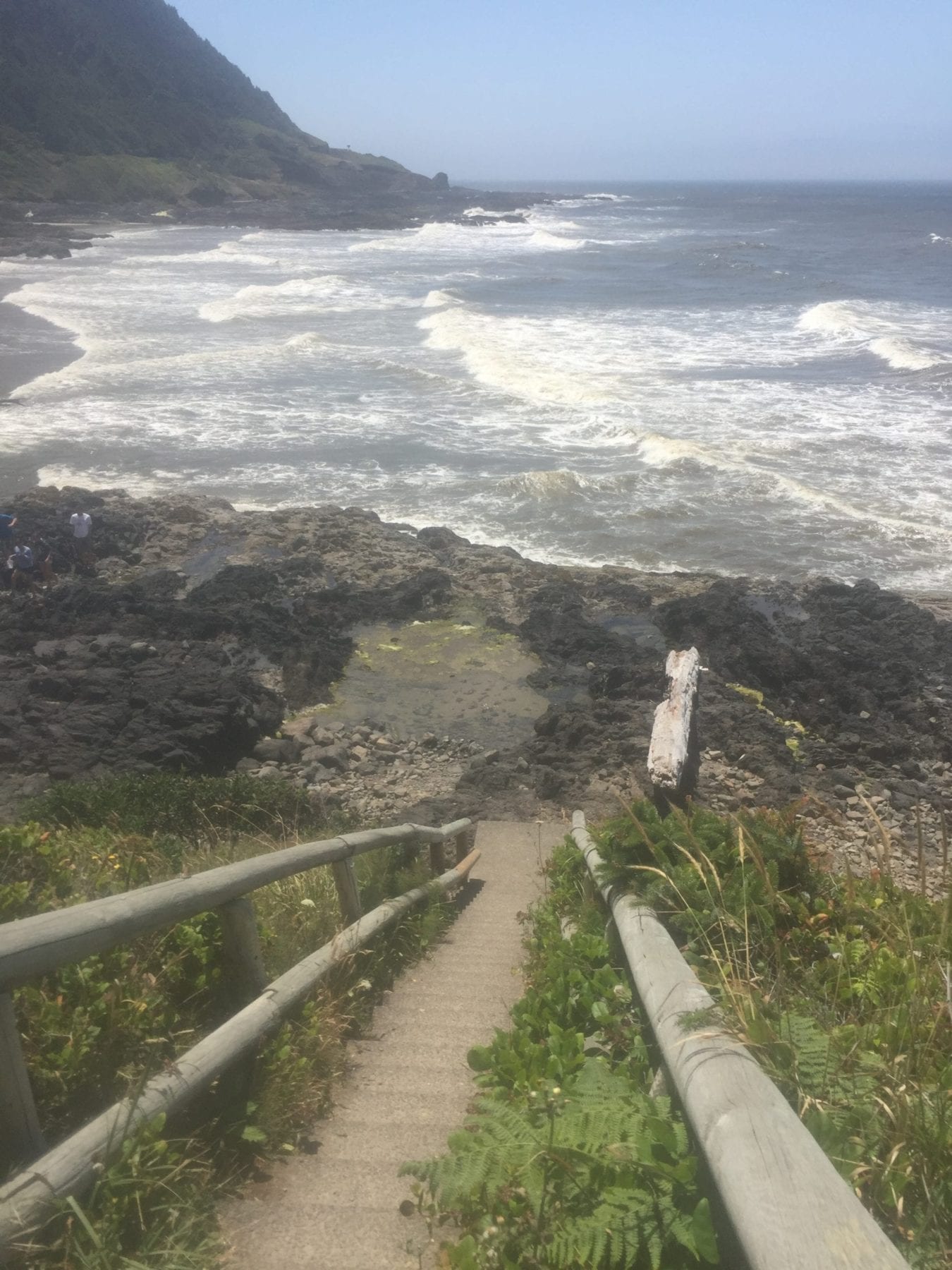 Scroll Down and Subscribe!