There are affiliate links in this post, I will gain small commission at no additional cost to you.
Road Trip Essentials for Packing
Get ready for some road trip essentials! Do you love road trips?  We have a big family, sometimes road trips are great, other times we have really struggled!  Like the time my daughter got the stomach bug right before our 10 hour trip home from California!  Over the years, I have learned the hard way of the MUST HAVES for taking long trips!
Lets Get Started – Road Trip Essentials
Suite Cases
We have a minivan which are awesome for families unfortunately, when you have 6 people in your family, six full size suitcases will not fit.  I found that getting kids sized Rolling carry-on size bags have been AWESOME!
Click Here to shop for some cute kids luggage!

Also, I  like to have two duffel bags for the first night. If we stay in a hotel, I like to have everyone's PJ's and 1 days worth of clothes in the first duffel bag. In the second bag,  I like to have our toiletries.  This way we do not have to have 6 suite cases to carry up to the hotel.  This has worked out really well as we usually get to our destination very late!
If you need a new duffel bag you can check out these awesome bags I found on Amazon.  I love the big floral bag but, my husband would probably prefer the Under Armour bag!
Under Armour Bag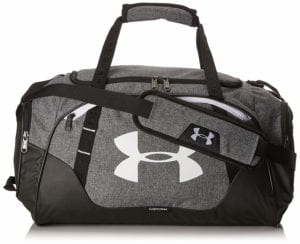 WFLB Travel Bag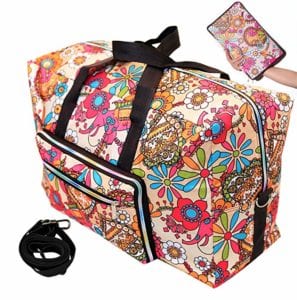 Always Pack an Ice Chest
We have learned along the way, especially when we drive across really remote areas, that kids will get thirsty and complain until they get what they want. Plus, I have found myself thirsty but I do not want to waste time stopping for a drink!
We always freeze water bottles! This is awesome because  it will stay colder for longer!  I also include kid drinks and healthier cold snacks such as carrots and string cheese.  Some times it is nice to have a healthy snack instead of Candy!
If you do not have a small ice chest check out these options by clicking Here or Here Some are as low as $12-$20

Snacks
It is so important to have snacks on hand!  We love to go to Costco before we head out to get some trail mix, mangoes, or other impulse buys! I also like to stop by the grocery store and get little packs of gummy worms, bears or any candy that will motivate good behavior! I try to eat healthy, so finding those types of snacks on top of the junk, is important for me. If you plan ahead Amazon has pretty good deals on these kind of snacks!
These are clickable links to check out on Amazon!
Gummy Bears
Granola Bars
Fruit Leather
Fiber One Bars
Trash Bags
I know, maybe not the first thing you think of when going on a road trip, but it really comes in handy.  I find that we accumulate so much trash during our trip. It is nice to be able to have a place to put everything!  I also use a trash bag to put our dirty laundry in. This is one thing we will not leave the house without!
Games and Coloring Supplies
We love to hit up the Dollar Tree before any trip. I like to get a variety of fun activity books, coloring books, games, and little toys before we head off. This has saved us so many times. It keeps our little kids busy!  This also keeps electronic time down.
Movies
We have a DVD Player in our car.  Making sure to stock up on new movies is essential.  There is a couple of ways to do this. If your trip is not very long stopping by the library before you leave is a cheap way to find a new movie.  We also have rented movies from Redbox and returned it at a new location down the road.  Walmart also has lots of movies under $5.  Or if there is a new movie that you wanted to get anyway splurge a little.
Our car came with headphones which is super nice as the kids can watch a show without the noise.
Audio Books
I love books on audio! It helps me so much as I am driving long distances.  My first choice is Audiobooks.com.  It is awesome to download and have it all ready to listen to! I do like to check them out at the library before any trip but this could take a little planning to get the exact book you want. Otherwise,  stopping at Barnes and Noble or ordering something on Amazon in advanced.   We have kids so making sure they are kid friendly is a concern.
Our Favorites to listen to have been the following: (you can click on the picture and it will take you to Amazon)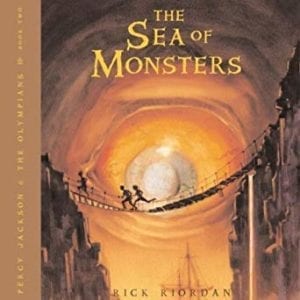 Percy Jackson by Rick Riordan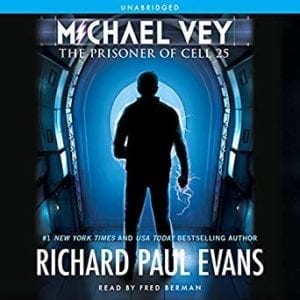 Michael Vey by Rickard Paul Evans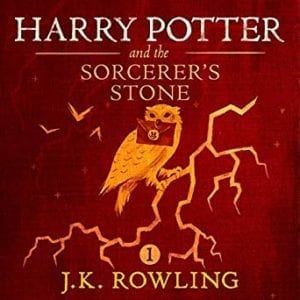 Harry Potter by J. K. Rowling

39 Clues First book is by Rick Riordan
Ipads
We have a few Ipads and making sure they are charged is something I always prepare for before a trip.  I like to add new games that all my kids will like.  I also make sure we have enough chargers and chords that work on hand.  You can buy cheap charger cords at the Dollar Tree.
Do You Feel Ready?
Hopefully, these road trip essentials will help you plan an amazing road trip!
If you want to go on a road trip but maybe want to have a new experience renting an RV, check out my post How to Rent an RV From RVSHARE!  It is like Airbnb but specifically for RV's.
If you need great ideas of where to go my book Ultimate Guide- Road Trips of America will be available at the end of May. If you are interested you can be added to the wait list. The cost will be $3.99 and will included 30 road trip Itineraries!