If you are trying to decide the best Theme Park in the US, you are in the right spot! The BEST OF THE BEST bloggers on the internet, are all in one spot!  If you need ideas for a fun adventure for your family check out our roundup links for the top Theme Parks in America!
Universal Florida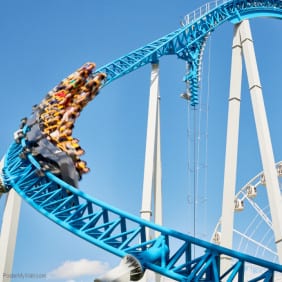 Check out this totally funny Vlog from Vida Loca Travel Family on How they forced their child on a roller coaster at Animal Kingdom!
We wanted to recognize all the amazing bloggers that helped contribute to our Travel Blogger Round Up! Check back every other Friday for awesome internet Travel Round Ups.
Colonial Williamsburg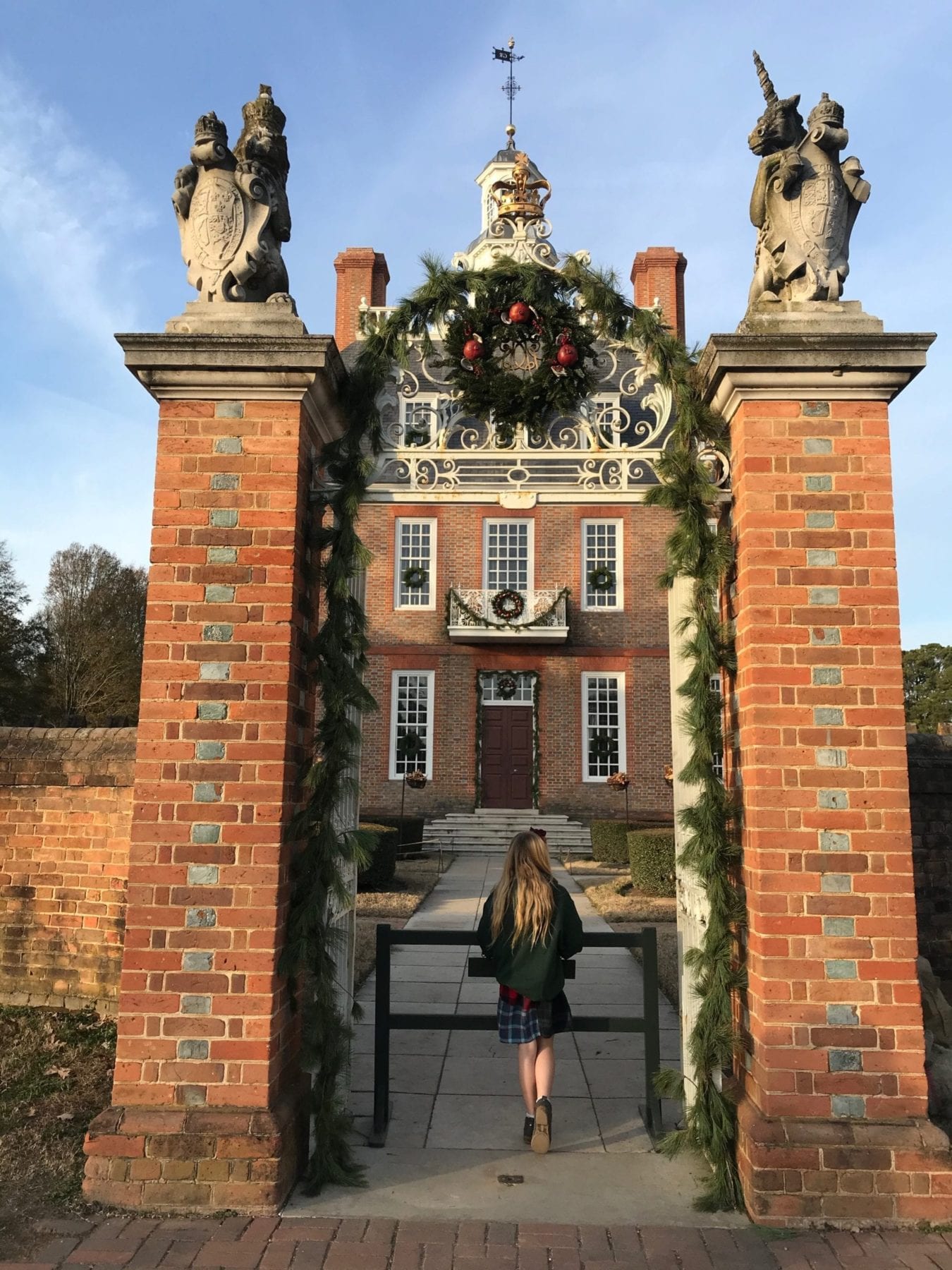 Looking for a theme park without the sensory overload? We can't recommend the unique experience of Colonial Williamsburg enough.
It doesn't have roller coasters and modern day thrill rides. Rather, Colonial Williamsburg is an immersive experience in what the US was like before it was the US!
Explore an authentic eighteenth century town, interact with the locals, dine on colonial faire, and have a blast FROM the past IN the past!!!
Things to Eat and Do
To eat, we recommend any of the three taverns that serve authentic colonial food and drink. Then spend the day visiting the blacksmith, the cobbler, and the myriad of other townsfolk.
You may even become a rebel spy or run into Thomas Jefferson. SUCH a unique theme park full of learning and fun!
Contributed By: Thisfamilyblog.com
Sea World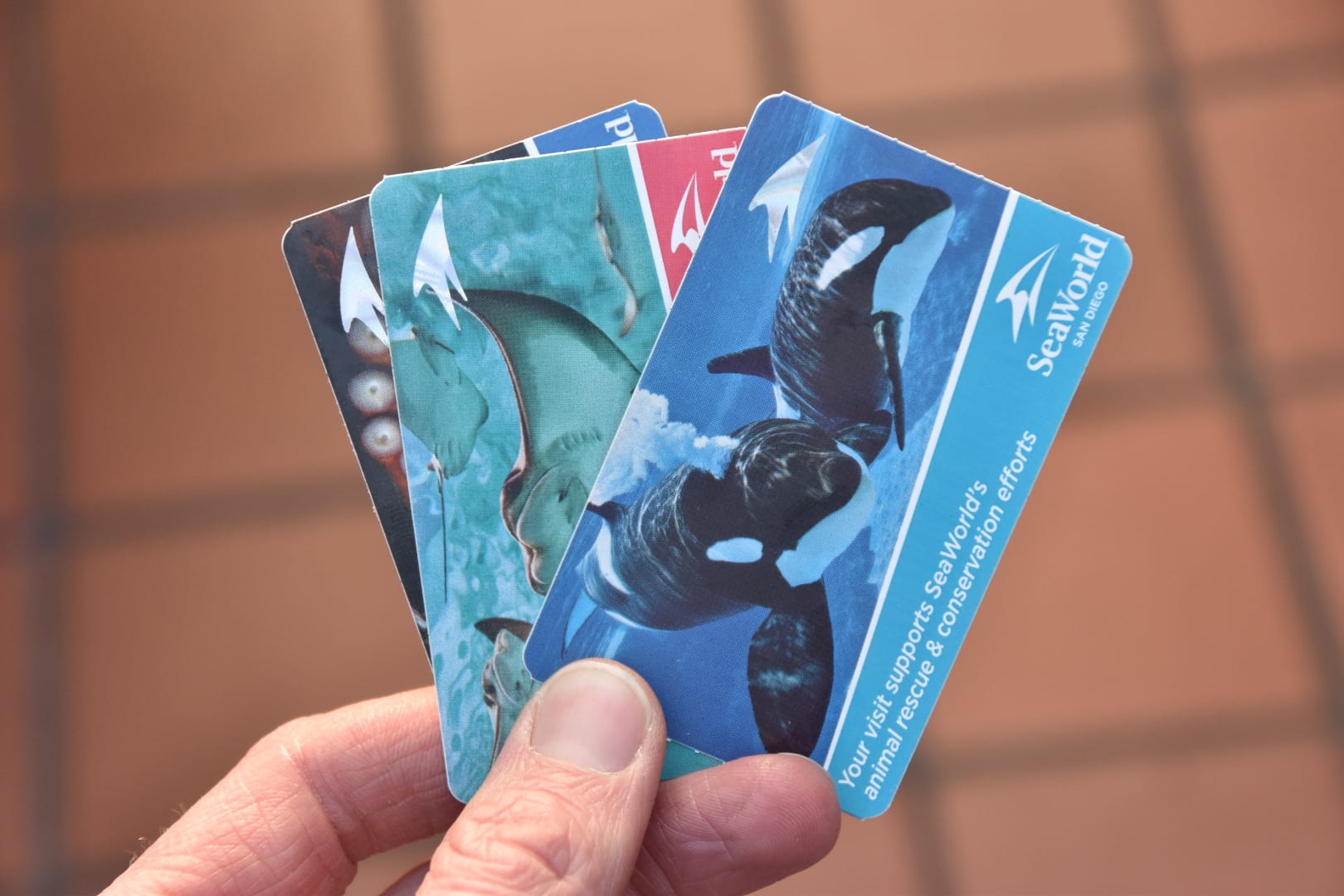 SeaWorld has locations throughout the United States such as California, Pennsylvania, Texas, Virginia and Florida.  They also own parks other that just SeaWorld.  Busch Gardens, Aquaticia, Discovery Cove and Sesame Place are some of the parks owned by SeaWorld.
Let's Explore these amazing Parks.
SeaWorld California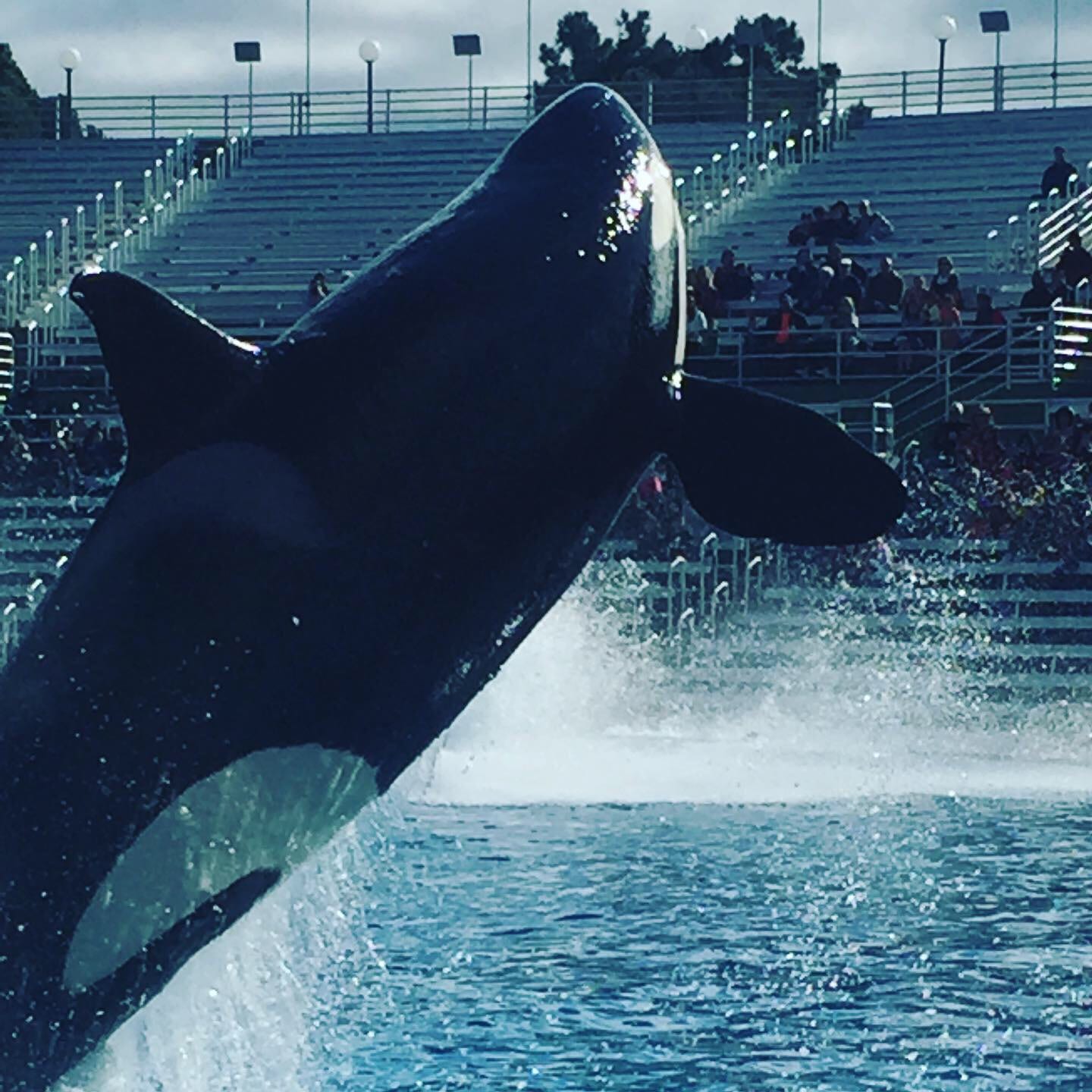 I highly recommend planning a SeaWorld San Diego Vacation.
Show's at SeaWorld
SeaWorld is most known for its Orca and dolphin shows.  These shows are incredible.  Our favorite shows were the sea lion and otter show and the orca encounter.  But did you know that there are other shows like cirque de la an even ice skating shows during Christmas time.
Rides At SeaWorld California
Also, we loved the rides. My kids had a blast and want to go back to SeaWorld San Diego.
They have some pretty awesome roller coasters. Our favorite was the Journey to Atlantis.  It is a water ride. I think we went on it 15 times!
One thing that is nice about SeaWorld San Diego is the weather no matter what time of year you go the weather is always perfect in San Diego!
SeaWorld San Antonio 
SeaWorld Orlando
SeaWorld Orlando Aquaticia 
Discovery Cove 
Busch Gardens Tampa
Busch Gardens Williamsburg
Sesame Place
Universal Studios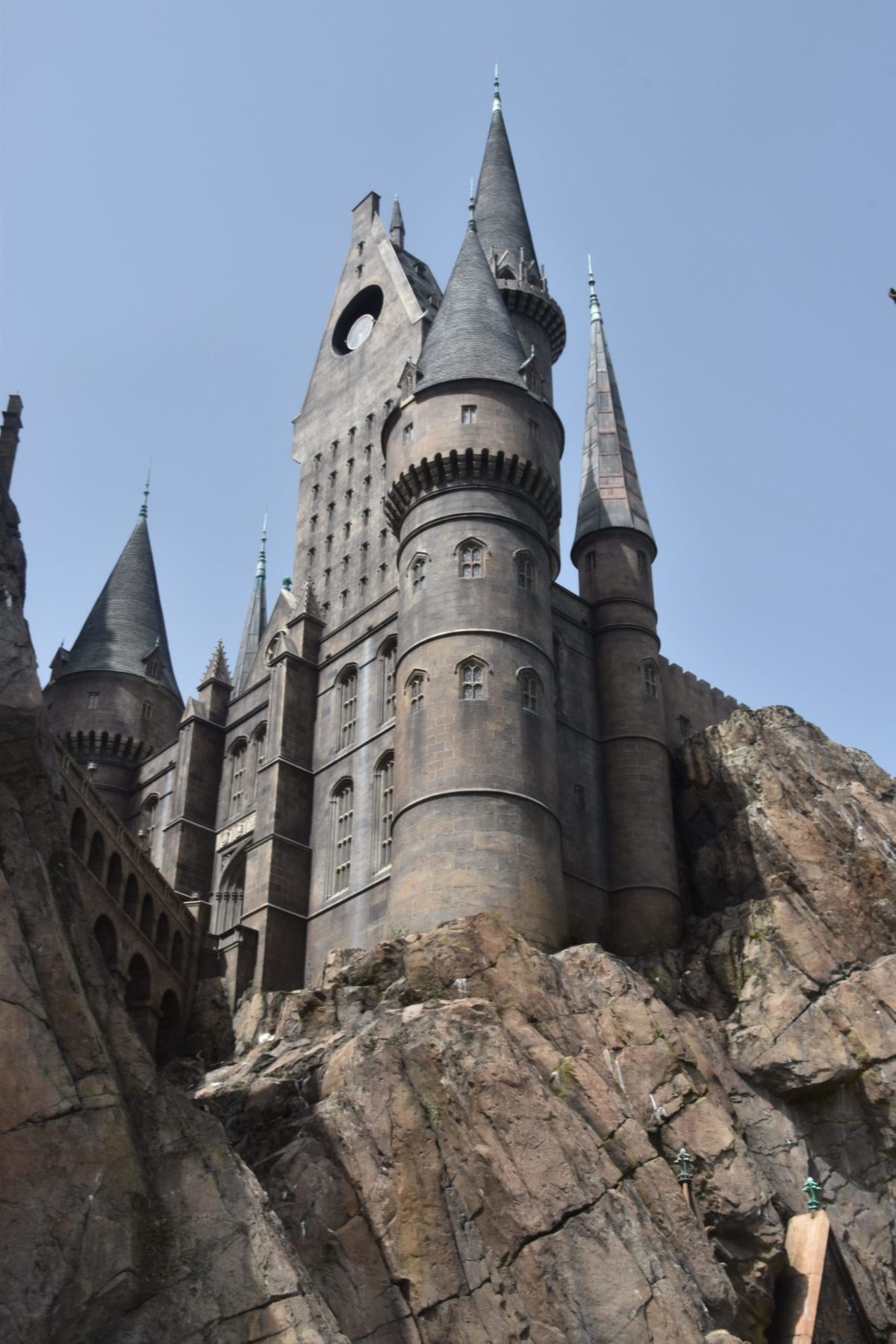 Universal has parks in both Florida and California.  Universal Studios located in both Florida and California as well as Islands of Adventure and Volcano Bay only located in Florida.  They also have parks located throughout the world.
Universal Studios Orlando

Islands of Adventure Orlando
Volcano Bay
Universal Studios California
Six Flags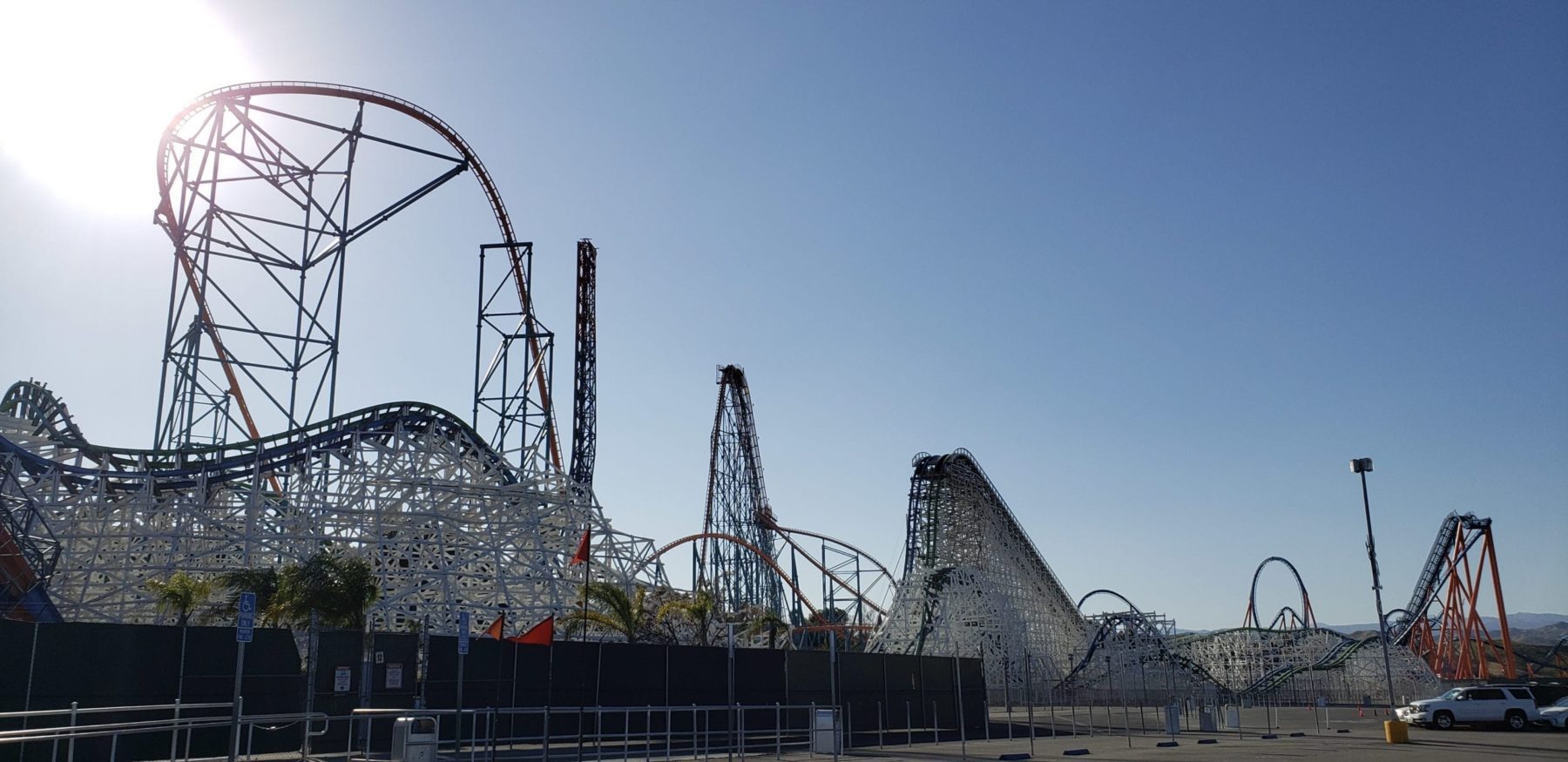 Six Flags Magic Mountain is a 262-acre theme park situated in Valencia, CA – roughly 30 miles north of Los Angeles.  The park has been open since 1971 and has become a staple experience for Californians and tourists alike. 
Roller Coasters
Some "can't miss" rollercoasters include:  Tatsu, a unique lay-flat coaster that surprises you with huge drops and pretzel-shaped twists and turns, all while lying face-down.  West Coast Racers is the world's first single track racing coaster – an interesting feat in engineering.  And the New Revolution claims the first ever 360 degree vertical loop on over 3,000 feet of track.  Other rides like the carousel and the bumper cars are classics. 
Food Options
Food options range from pizza to Mexican and healthier options, and of course the classic treats such as funnel cake, popcorn, and cotton candy. 
Beat the Heat
The close proximity to the Mojave Desert Region causes temperatures to be quite hot during the summer, reaching over 100 degrees in the hottest months of July-September.  However, Six Flags Magic Mountain theme park is open year-round.
Contributed By: Thisrareearth.com
Six Flags Darien Lake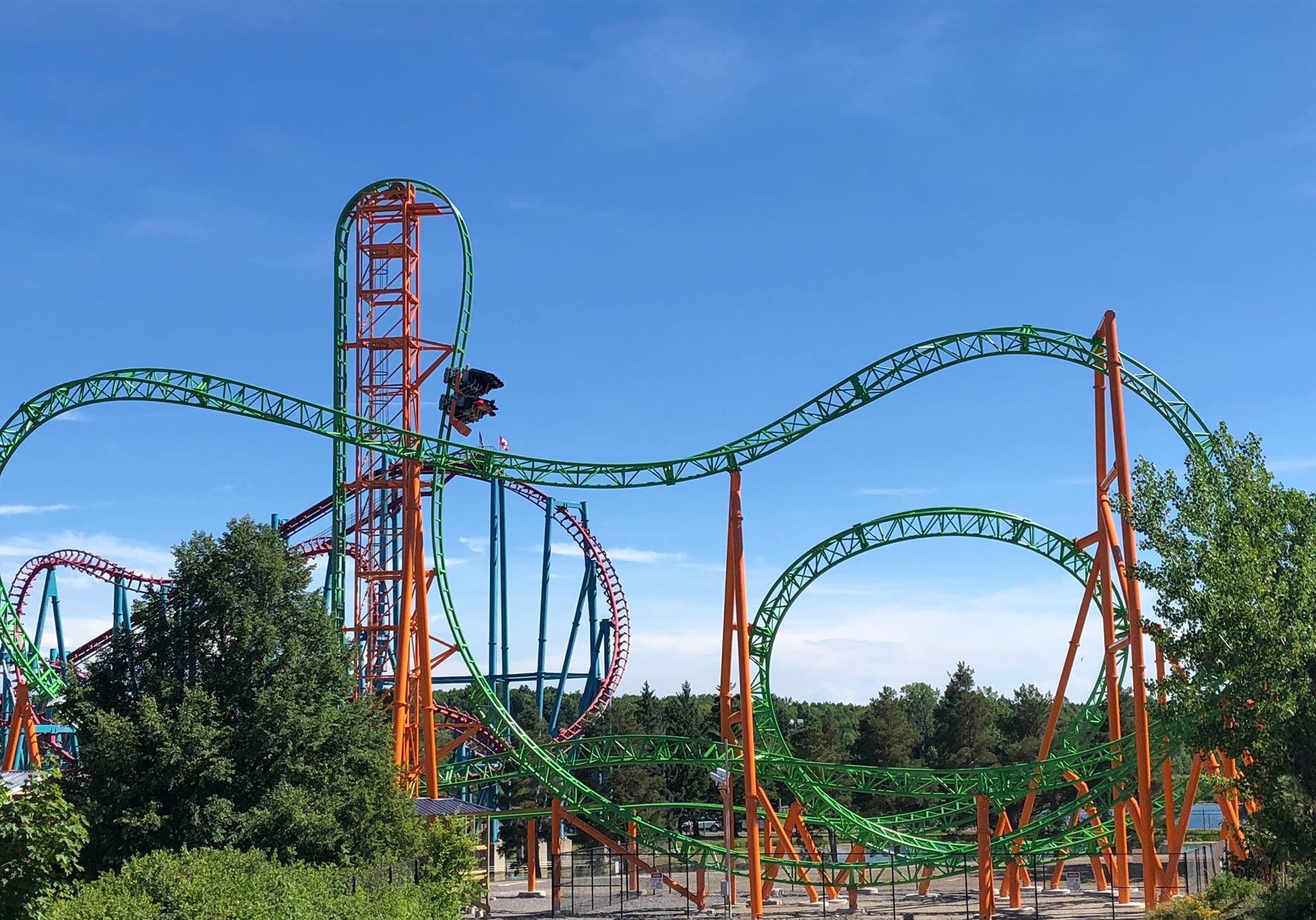 Six Flags Darien Lake makes for one of the best theme parks in America. Situated in a quiet area of New York 45 minutes from Buffalo and Niagara Falls, this theme park offers major bang for your buck, and in all of our visits we've never had to wait for more than 5 minutes in line.
From family rides to thrilling roller coasters, there is something for everyone and all ages!
Roller Coasters and Rides
One of the best rides for the adventurous type is the Ride of Steel, known for being the tallest and fastest coaster in New York state!
The family ride that is most recognizable is the Tin Lizzy's – antique cars on a track that offer a relaxing pace for those with young children.
Fun at the Park
Bring your bathing suit for the summer – there's also a waterpark with pools, lazy rivers, rafting adventures, and speed slides!
Darien Lake is home to many concerts, including notable bands like Nickleback, Maroon 5, and Luke Bryan. This theme park also offers lodging and campgrounds for those looking to make a weekend out of it.
Food Options
From snack stands, cafes and restaurants, there are plenty of beverage and dining options to cater to diverse palates and keep you fueled for adventure during your visit.
Contributed By: InsearchofSarah.com
Mall of America Nickelodeon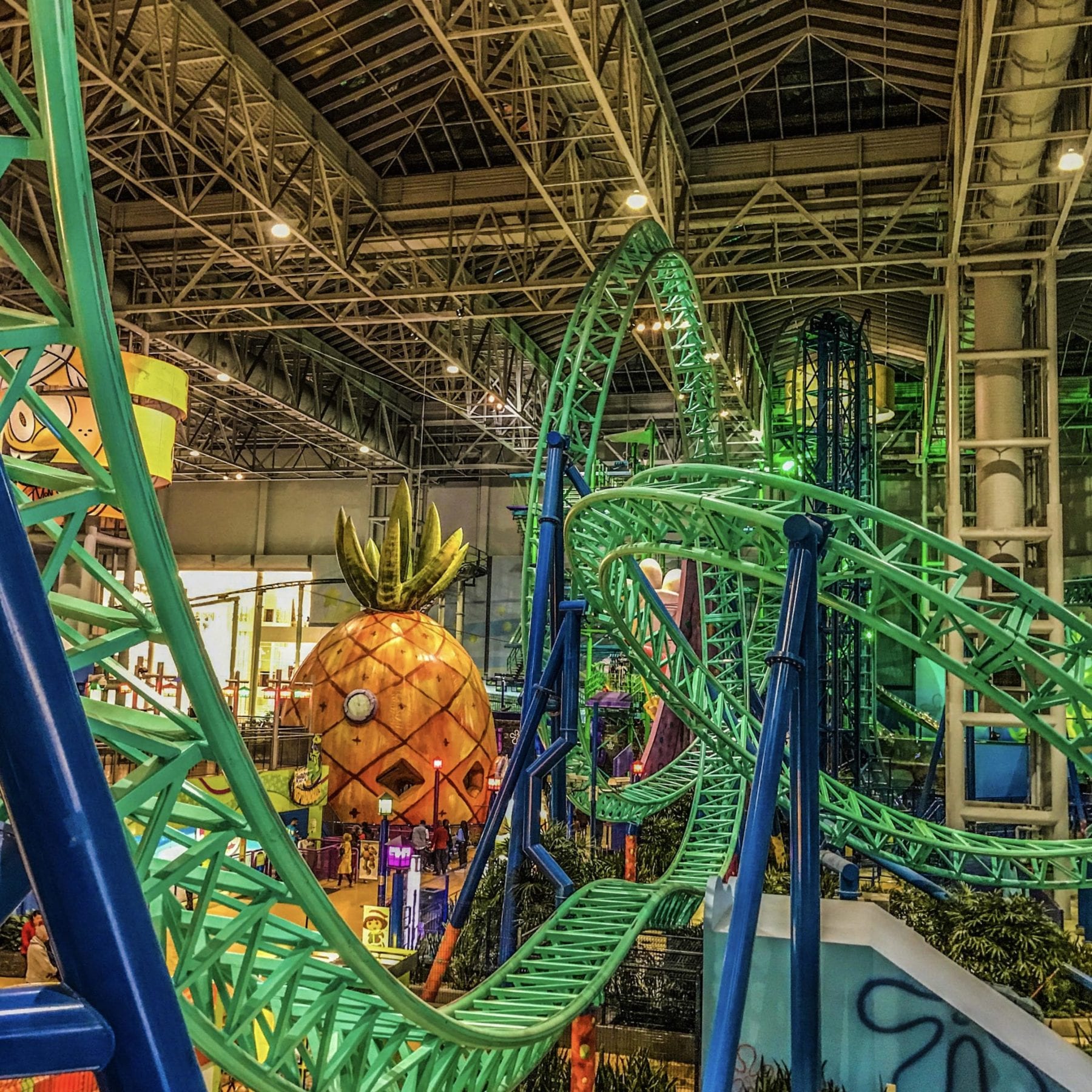 Nickelodeon Universe at Mall of America | Bloomington, Minn.
If you love amusement parks, then you must experience Nickelodeon Universe at Mall of America in Bloomington, Minn.
The seven-acre theme park is set in the middle of the Mall of America – the largest mall in the United States that attracts more than 40 million visitors annually.
Nickelodeon Universe is perfect for families and offers 27 rides and attractions for all ages. Of course, the entire amusement park is themed around popular Nickelodeon shows (like the Fairly Odd Coaster and Dora the Explorer Ferris Wheel).
Things to do at Nickelodeon Universe
SpongeBob SquarePants Rock Bottom Plunge roller coaster is one of the most popular rides at Nickelodeon Universe. In fact, it's been ridden well over one million times since it opened in 2008.
One of my favorites is the Paul Bunyan and Babe log chute with a 40-foot drop at the end. You will get wet.
In addition to these rides, you can enjoy several attractions including Barnacle Blast Zip Line. At 405 feet long and 55 feet high, it is the longest zip line in North America.
And there's so much more to do at Nickelodeon Universe. 
Contributed By: Kmfiswriting.com
Schlitterbahn
Deep in the heart of the Texas Hill Country in the German town of New Braunfels, Schlitterbahn is a massive water park and a local institution.
River Fed Water Park
Many of Schlitterbahn's iconic tube shoots are river fed by this region's beautiful rivers, some even end up in the river itself, incorporating the stunning Texas landscape into a family-friendly water park.
There are two sections to the park. The original section houses the classic tube shoots and more relaxing rides that are great for any age.
The newer section has modern gravity-defying slides, a wave pool, and a more modern lazy river.
Food Options
Don't forget to pack a picnic or store your cash in a water-proof container for the park's many restaurants. Visit both sides of the park in one jam-packed day, one of the best day trips from Austin, or dedicate the entire weekend to this iconic Texas waterpark.
Contributed By: Solsalute.com
Knotts Berry Farm
One of the most underrated theme parks in the United States is Knott's Berry Farm in Buena Park, California. While it's the oldest theme park in the U.S., there's plenty of awesome attractions that keep it a must-do on your Southern California vacation. Plus, it helps that it's just 5 minutes from Disneyland!
Roller Coasters
Knott's Berry Farm is definitely the place to go if you love roller coasters. They have one of the longest and tallest wooden roller coasters in the world. They also have the first and only dive coaster in California (with gravity-defying inversions!) And they have a speed coaster that takes you forward and backwards through a 7-story loop!
Things to Do With Kids
 There are also so many awesome things to do at Knott's Berry Farm with kids. Camp Snoopy is a mini theme park full of pint-size rides, photo ops with Peanuts characters, and adorable shows. And families can also hop on a locomotive or a stage coach for a ride around the park.
 Knott's Berry Farm is also home to tons of unique events like their annual Boysenberry Festival, Knott's Scary Farm Halloween festivities, and Knott's Merry Farm holiday festivities.
No matter when you go, you'll want to make sure to plan for dinner at the famous Mrs. Knott's Chicken Dinner Restaurant (their chicken pot pie is outstanding!)
 And if you are looking for a cool place to stay near Knott's Berry Farm, why not stay at the Knott's Berry Hotel? You can even rent a suite where Snoopy himself will tuck you in at night!
 Contributed By: MarcieinMommyland.com