If you are trying to decide the best Theme Park in the US, you are in the right spot! The BEST OF THE BEST bloggers on the internet, are all in one spot!  If you need ideas for a fun adventure for your family check out our roundup links for the top Theme Parks in America!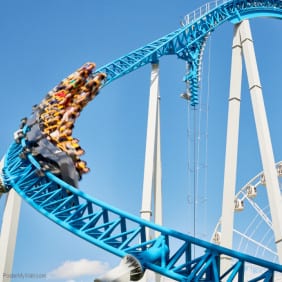 Check out this totally funny Vlog from Vida Loca Travel Family on How they forced their child on a roller coaster at Animal Kingdom!
We wanted to recognize all the amazing bloggers that helped contribute to our Travel Blogger Round Up! Check back every other Friday for awesome internet Travel Round Ups.
Aromanticannabelle.blogspot.com